You should be checking out the newest bridesmaid dresses from ASOS for spring and summer 2019 weddings! ASOS has so many affordable and stylish bridesmaid dress options. We especially love the sequin and tulle styles, and the pretty pastel and pleated maxi dresses for your bridesmaids!
This post uses affiliate links. This site may earn a commission if you make a purchase from our links.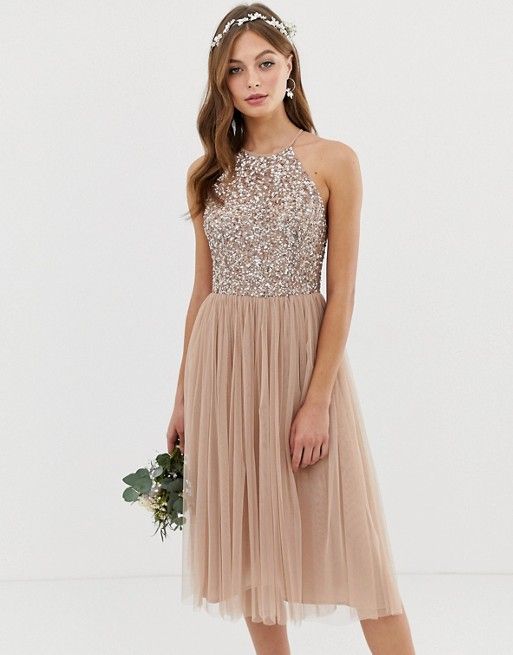 Maya Bridesmaid halter neck midi tulle dress with tonal delicate sequins in taupe blush
New Bridesmaid Dresses for 2019 from ASOS
ASOS is one of our favorite resources for affordable high-style dresses for weddings. They have an incredible selection of dresses that always make it into our wedding guest recommendations. ASOS also specializes in wedding attire, and can easily outfit your entire wedidng party with beautiful bridesmaid dresses, on-trend suits, and jumpsuits!
Cute Bridesmaid Dresses from ASOS
Their bridesmaid dresses are particularly compelling because of the little details; sequin and tulle combinations, pleats, lace details. ASOS bridesmaid dresses are also available at amazing price points - usually below $150, and often below $100. This seasons colors are sage green, navy, taupe, silver and some beautiful rosy hues. ASOS bridesmaid dresses are also perfect for a range of sizes and silhouettes, with tall, petite, plus, and maternity sizing being incorporated into the bridesmaid dress styles. They are also easy to order, and ready to ship with no long wait times!
Stylish and Affordable Bridesmaid Dresses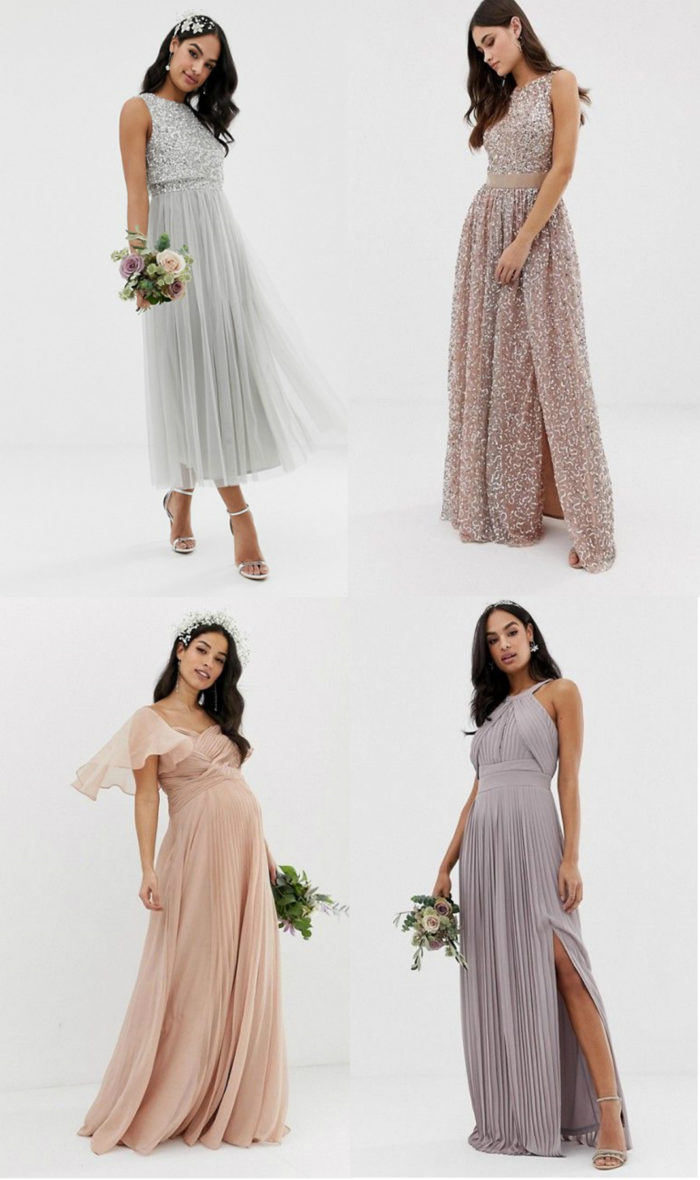 Sources: 1. Maya Bridesmaid sleeveless midi tulle dress with tonal delicate sequin overlay in soft gray 2. Maya Allover Sequin Contrast Gown 3. ASOS DESIGN Maternity Bridesmaid pleated bodice maxi dress with flutter sleeve 4. TFNC bridesmaid exclusive pleated maxi dress in gray
Favorite Bridesmaid Collections from ASOS
We find that the bridesmaid labels TFNC and Maya available at ASOS have the most amazing looks. Maya is your go-to if you want those beautiful sequin bridesmaid dresses and or tulle and sequin looks. Here are a few of the highlights we found in the newest ASOS bridesmaid dress for 2019. More great dresses are below in the shop section.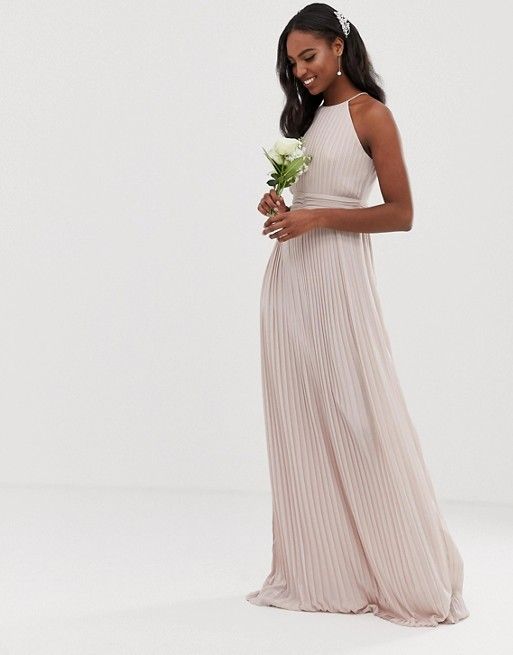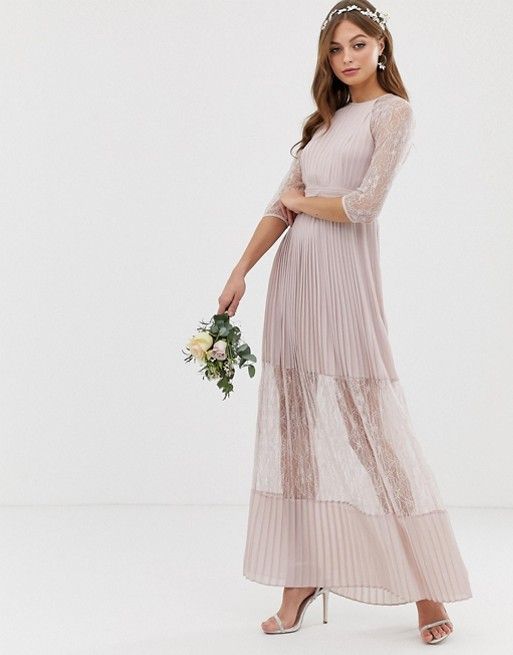 TFNC bridesmaid exclusive pleated maxi dress with lace insert in taupe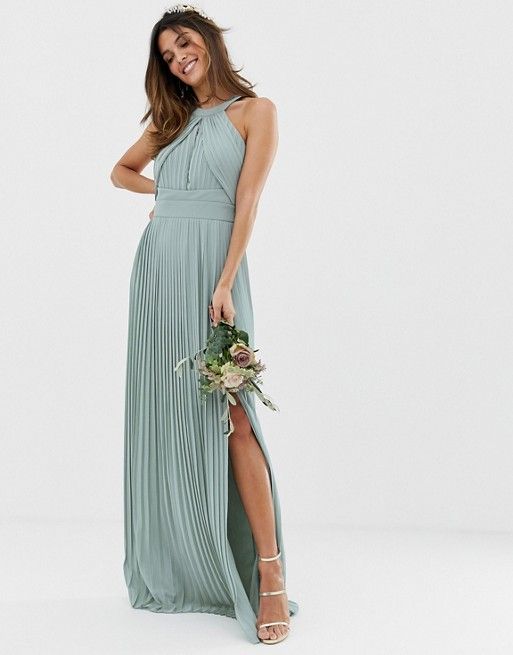 TFNC bridesmaid exclusive pleated maxi dress in Sage Green
Shop ASOS Bridesmaid Dresses