New Wedding Dresses for Spring 2015 at BHLDN

Zaden Gown by Catherine Deane at BHLDN
Have you been counting down to spring like I have? We're still several months away from tulips and crocuses popping up, but at least we have spring wedding dress collections to tide us over! BHLDN is launching their Spring 2015 Collection today, and I have been waiting and watching the countdown clock on their site. Today is finally the day! Check out the new collection, and I'll be updating this post later today with some of my favorite looks. For now, I saw this Zaden Gown in a preview, and I'm smitten! I can't wait to see the rest of the collection!
---
Ok, it's a few hours later, and boy-- was this wait worth it! BHLDN has over 30 new gowns, which the most they've ever added to a new collection. They've partnered with some of my favorites to bring you these beauties. Watters, Catherine Deane, Joanna Johnson, and Rosa Clara. What results is a beautifully curated collection of pretty-as-can-be wedding gowns! Here are some of my favorites -- and mind you, these gowns need to be seen from both the front and back -- there are 360 degrees of detail!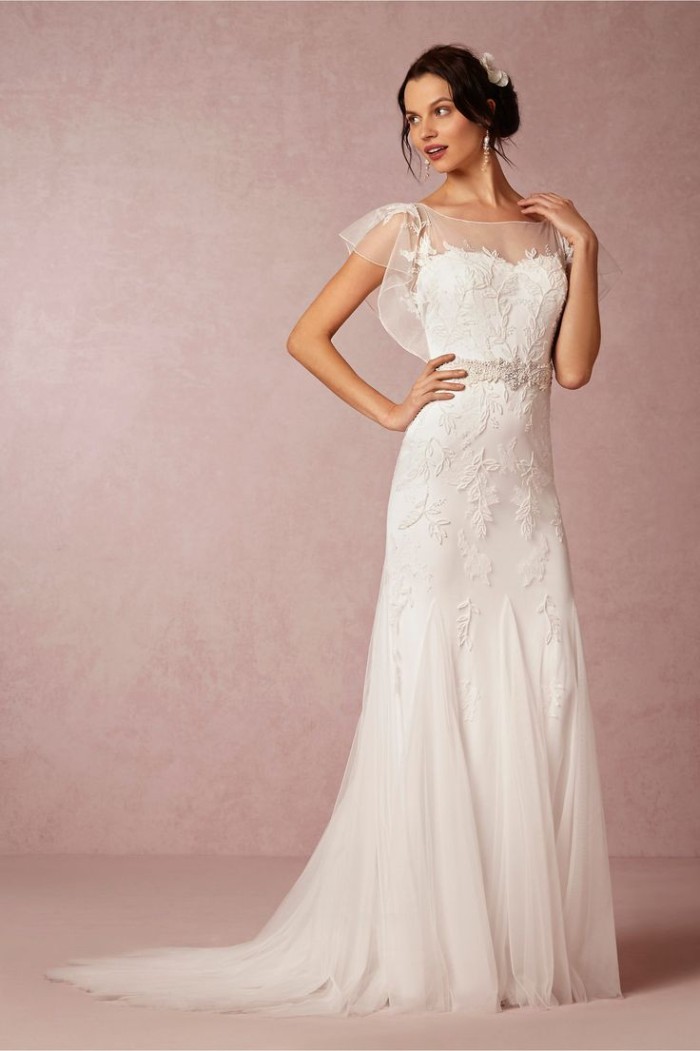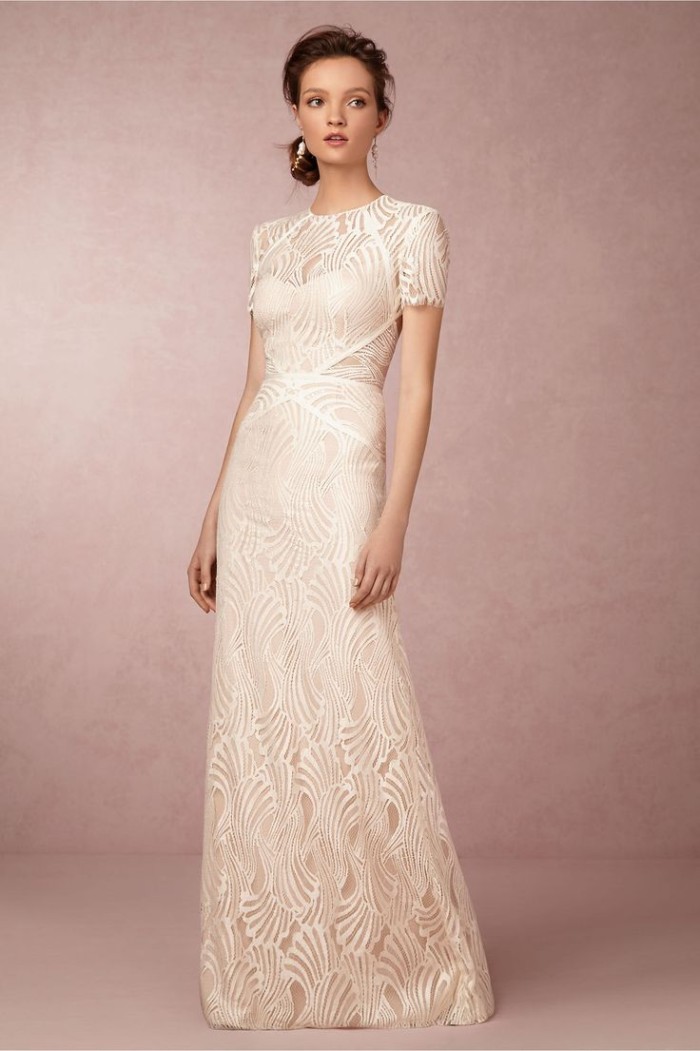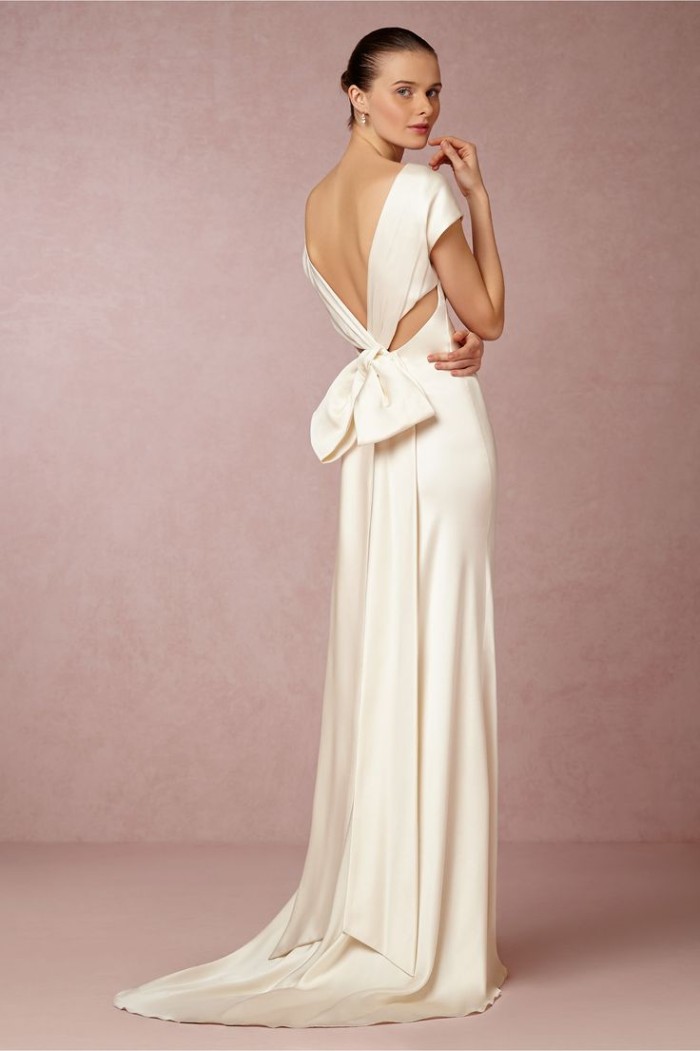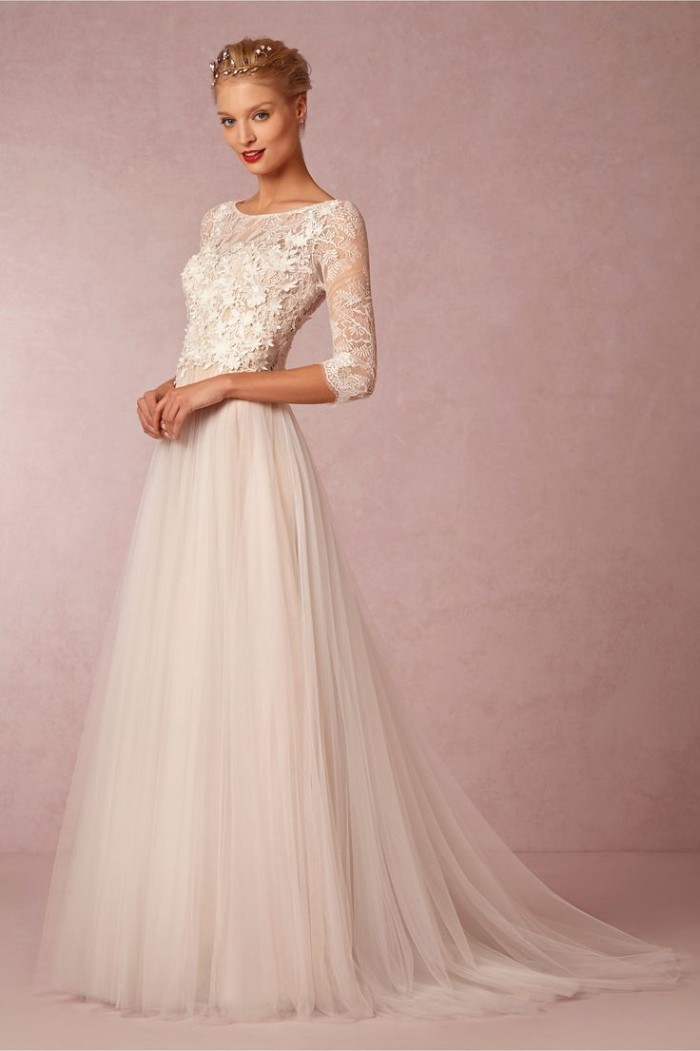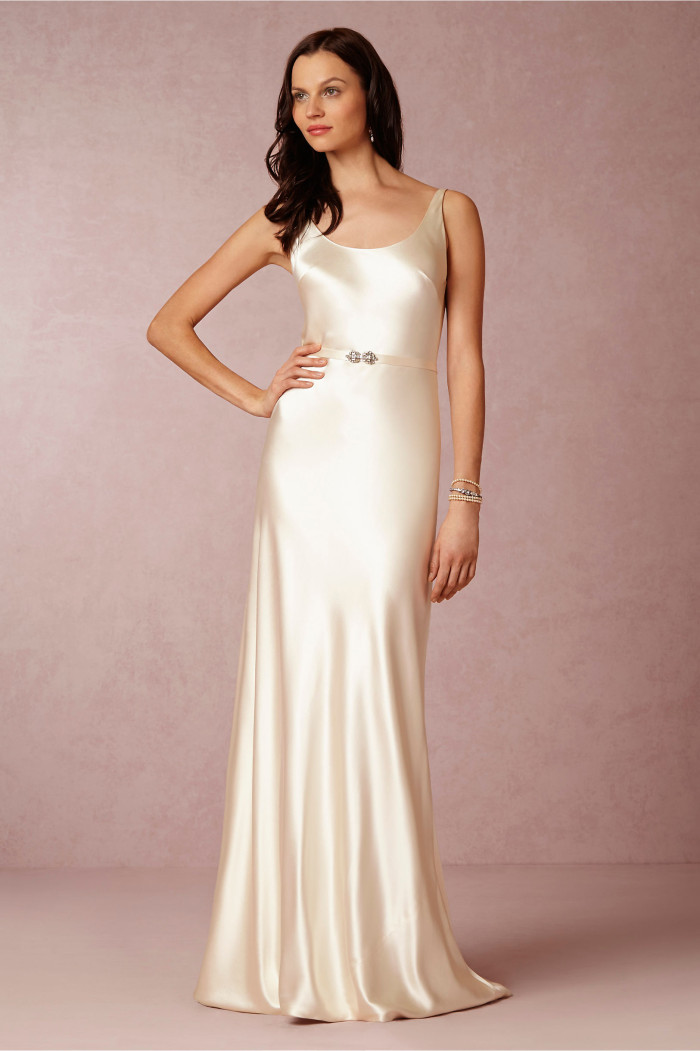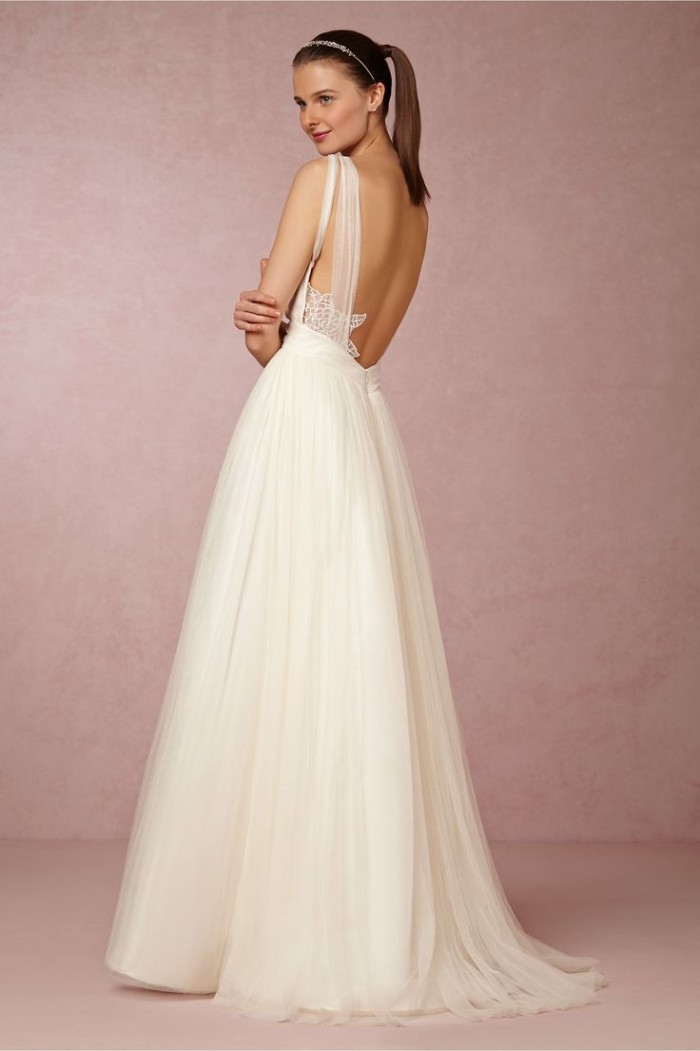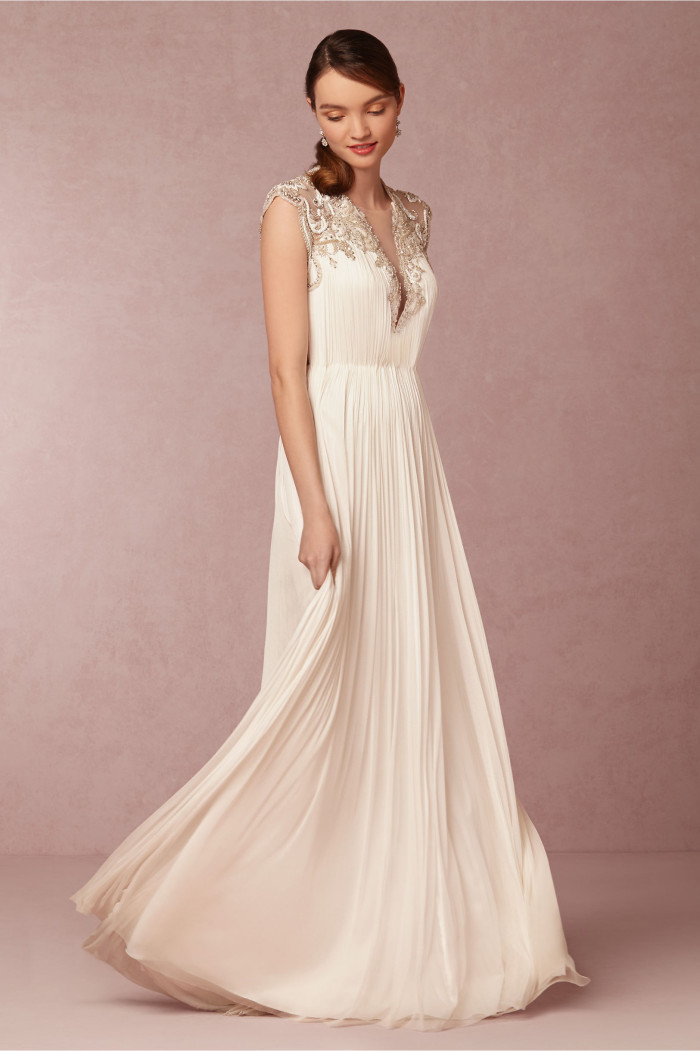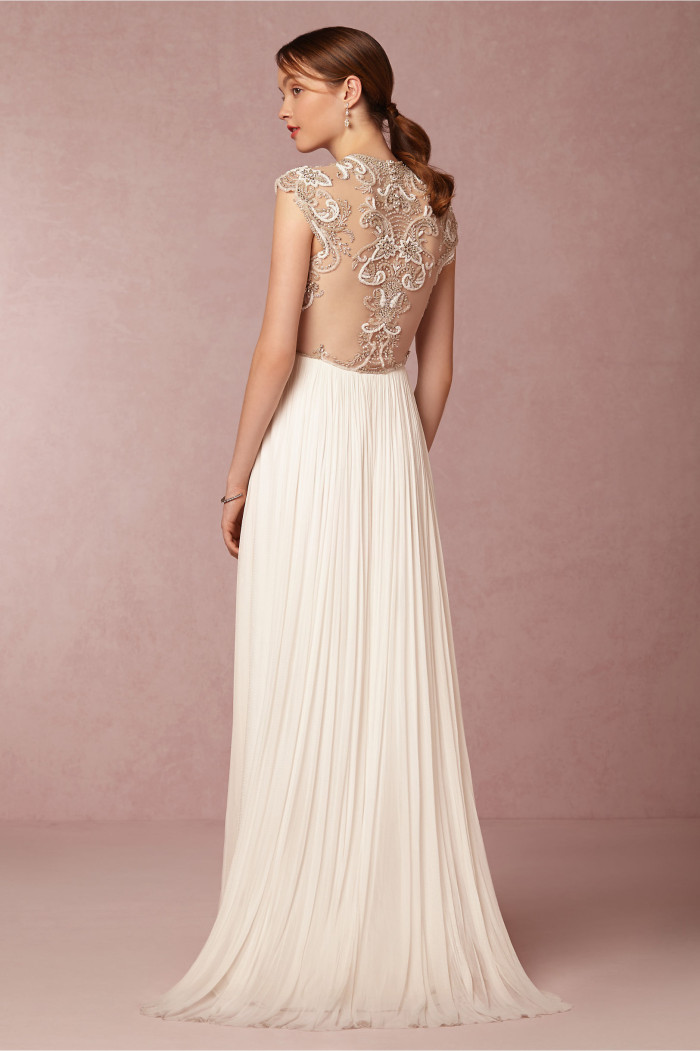 Winnie Gown, back detail
Aren't they amazing? 2015 is looking very lovely indeed, and this is just a glimpse of the offerings!They only trouble I can imagine is how to narrow it down to one of the 30! There are also new beauties in the Bridesmaid and Mother-of-the Bride sections. I'll be sharing my favorites from those collections soon!
Shopping links in this post use affiliate links, meaning that Dress for the Wedding makes a small commission from the retailer, at no cost to the reader, if a qualified sale is made.
BHLDN is a affiliated partner but has not directly sponsored or requested this post beyond that affiliation.