Today we'll be showing you yet another new designer and an exquisite bridal collection for 2020. We are so pleased to share with you the latest collection of Peter Langner Wedding Dresses for Fall 2020.
Peter Langner Wedding Dresses Fall 2020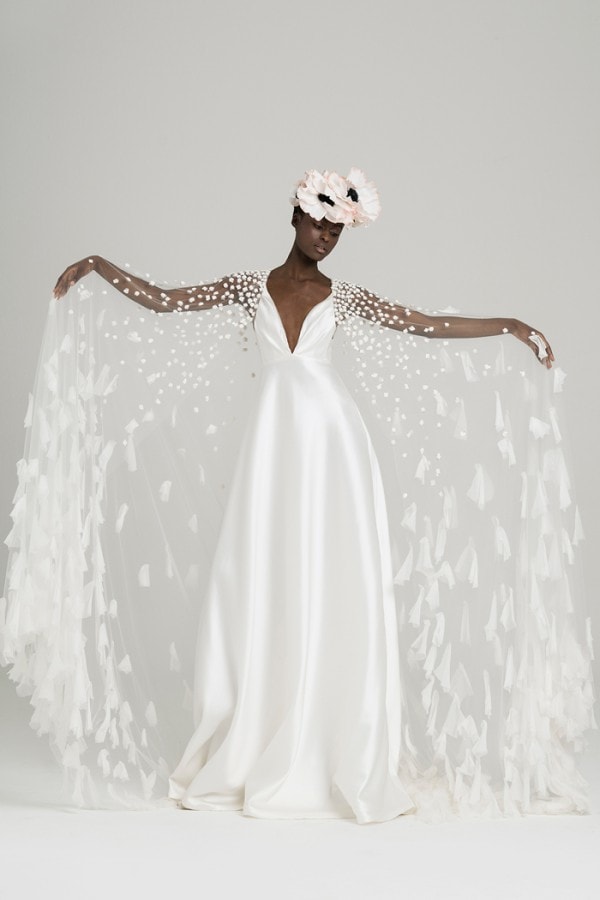 The completely impeccable lines and structure of Peter Langner bridal gowns have long caught our eye, and we are finally sharing a collection here on Dress for the Wedding! These gowns have such an incredible pedigree - for lack of a better word - Langner's innate talent and eye for shape and structure, which led to his work for Dior and Ungaro and other major design houses, means Peter Langner bridal gowns are a study in immaculate tailoring and design, with a delightful touch of interest and character.
Peter Langner Bridal Collection
The Fall 2020 Collection from Peter Langner is inspired by the anemone flower - one of our favorite blooms! The Anemone flower, to us, is a striking stem, full of bold appeal, but also a delicate fluttery romance and a unique quality that always beckons a closer look as leaves a lasting impression. It makes the perfect muse for this modern, bold, collection infused with subtle color and contrast. For more information about any of the gowns shown here, and to find the bridal boutique nearest you that offers Peter Langner bridal, please visit peterlangner.com.
Fall 2020 Wedding Dresses by Peter Langner
Agra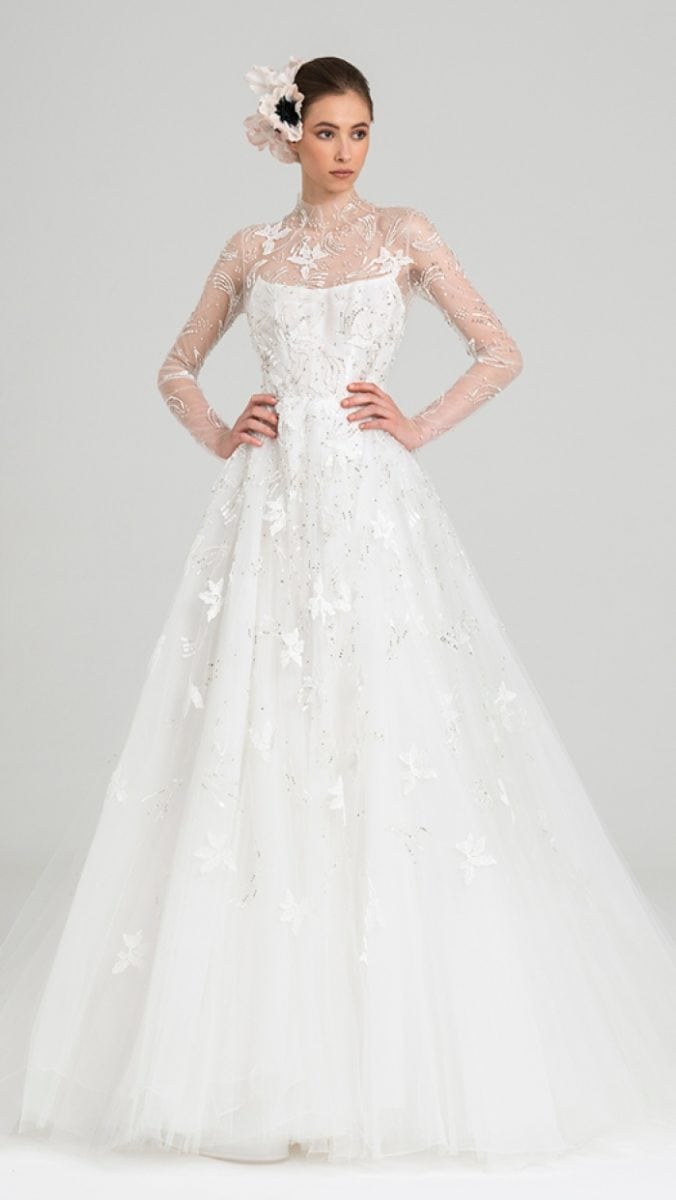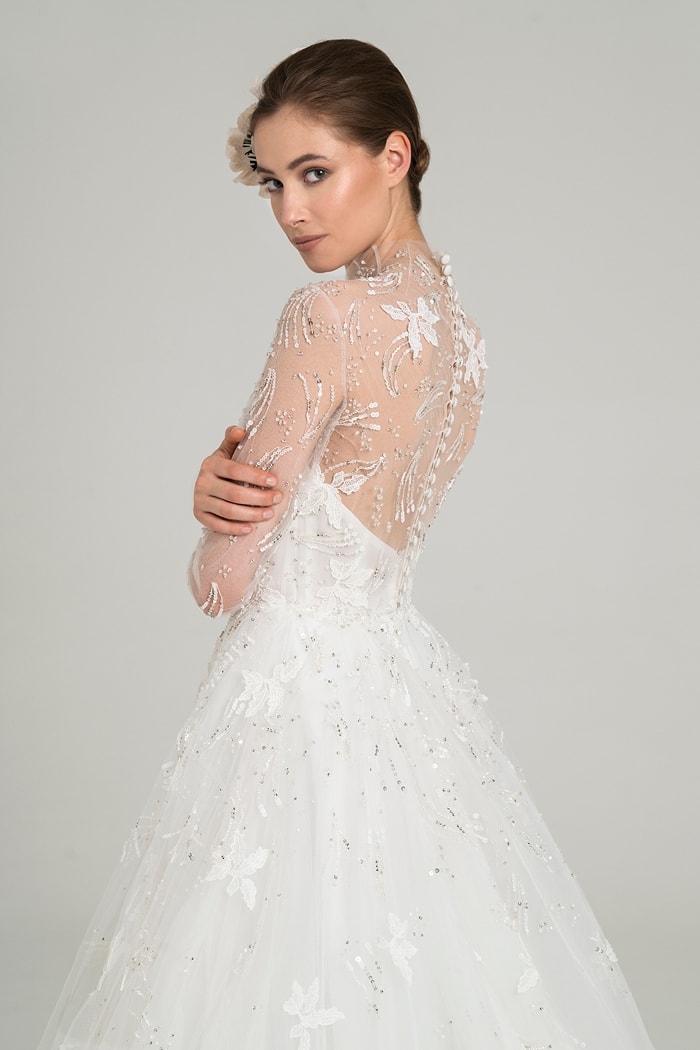 April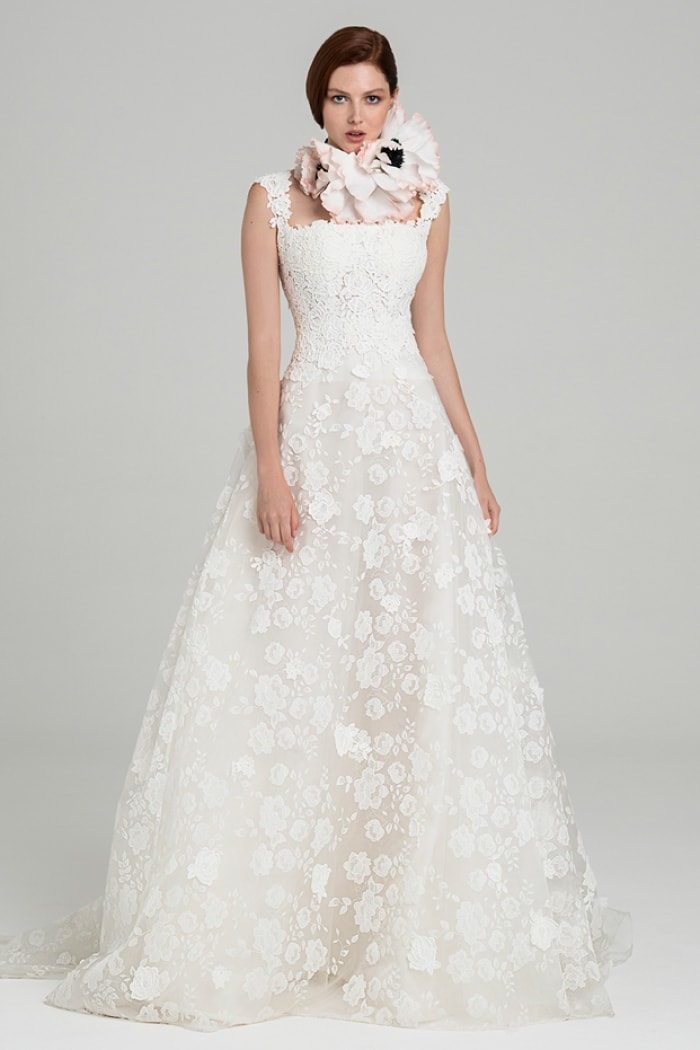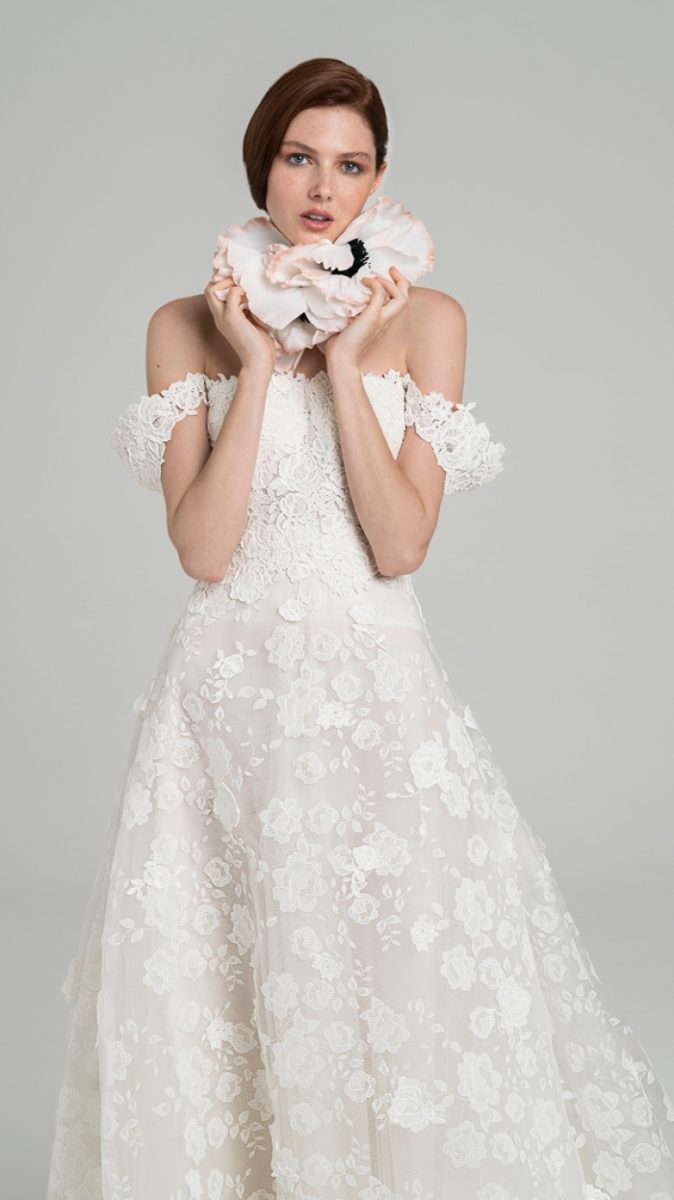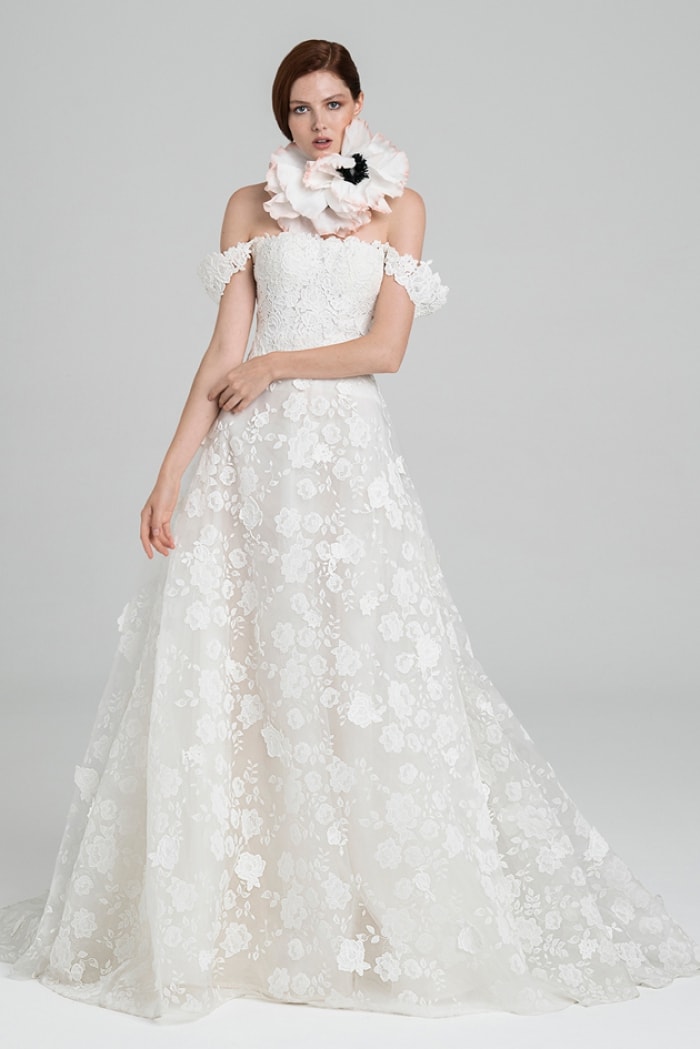 Atlanta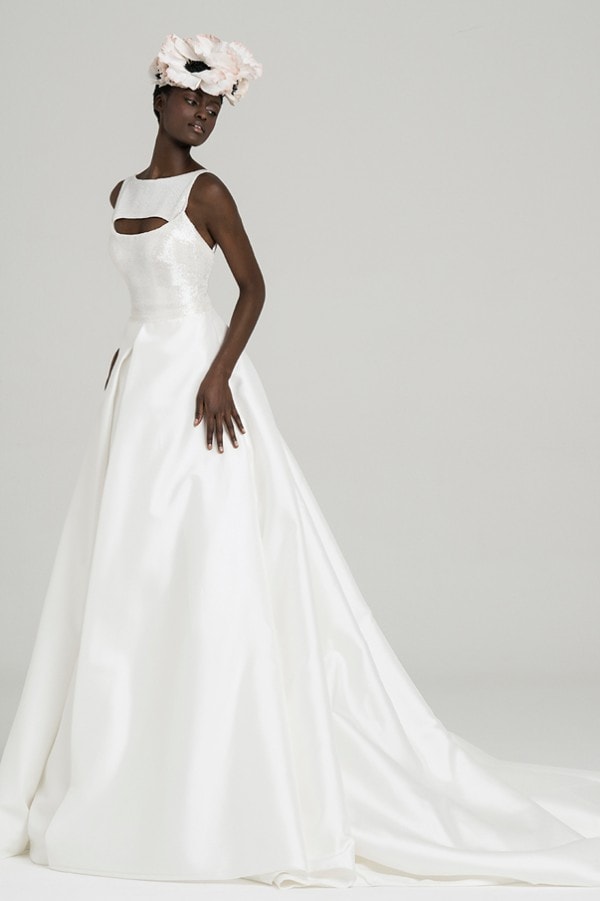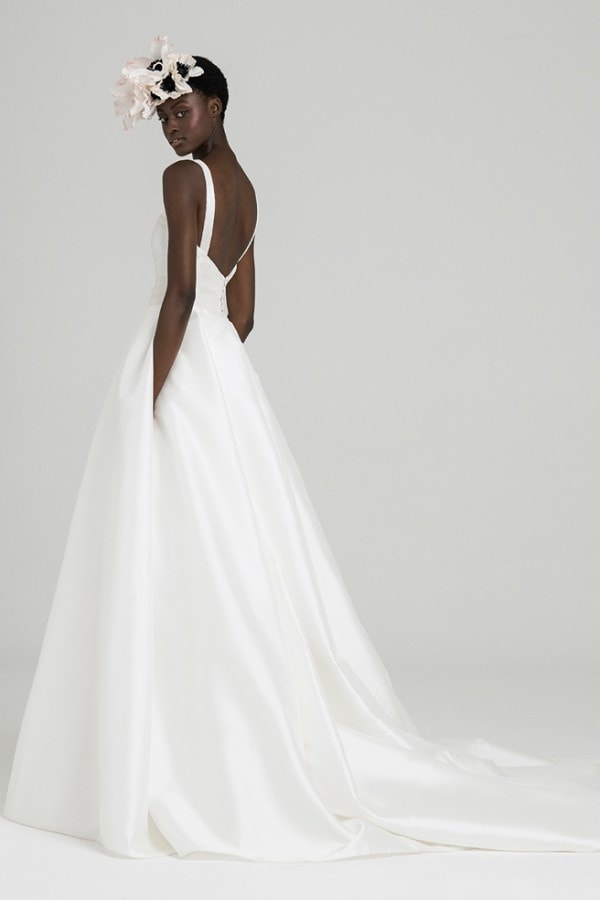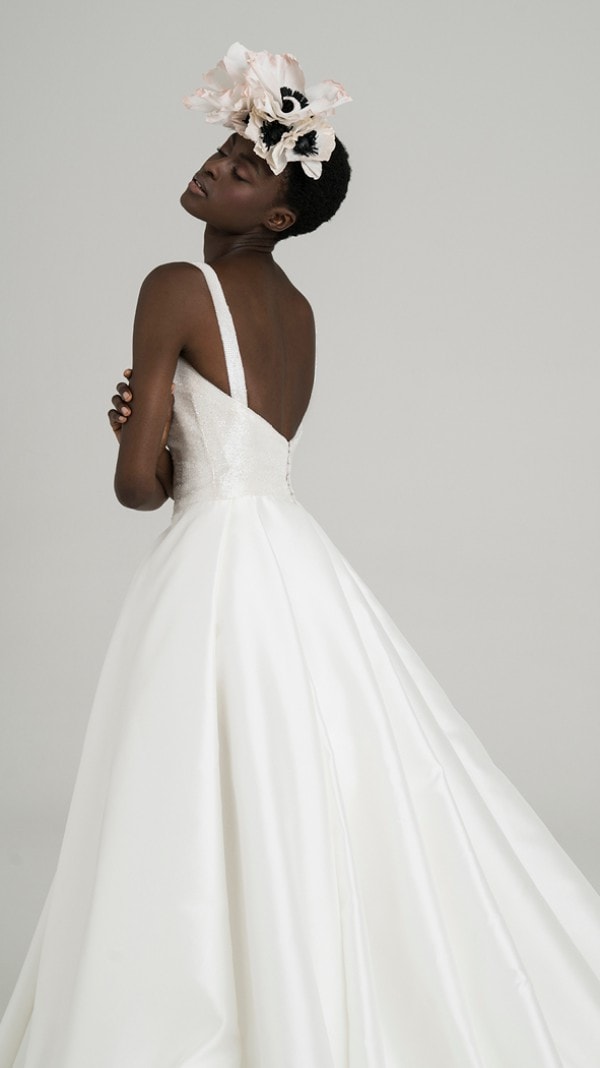 Bloom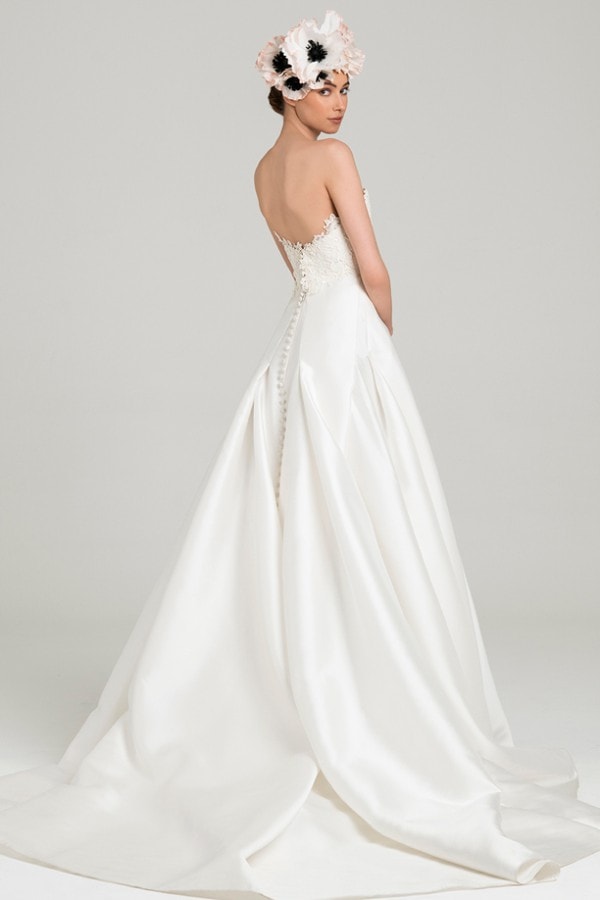 Bloom With Capelet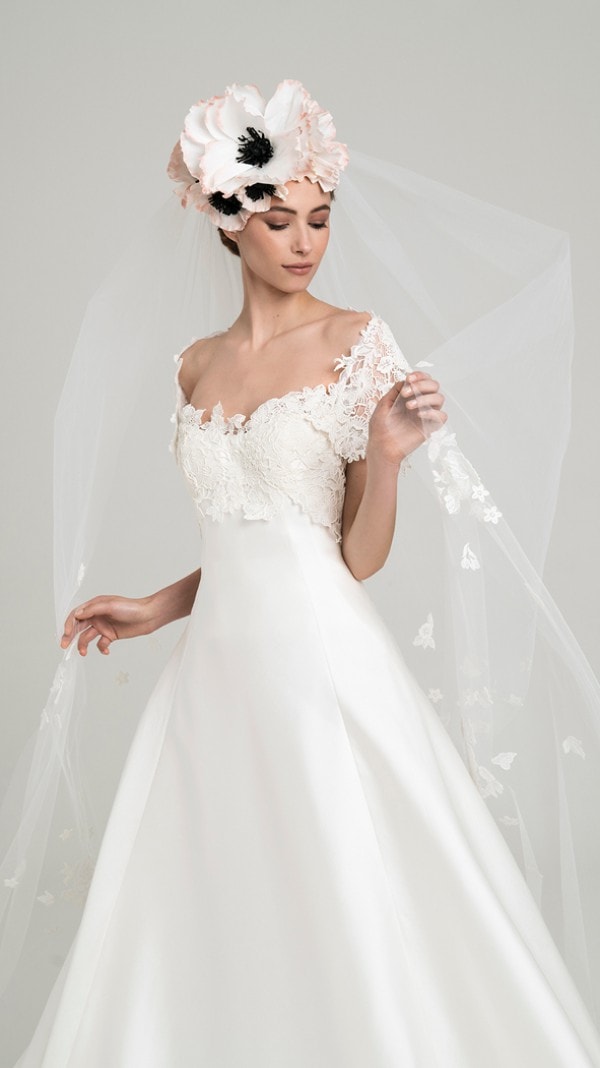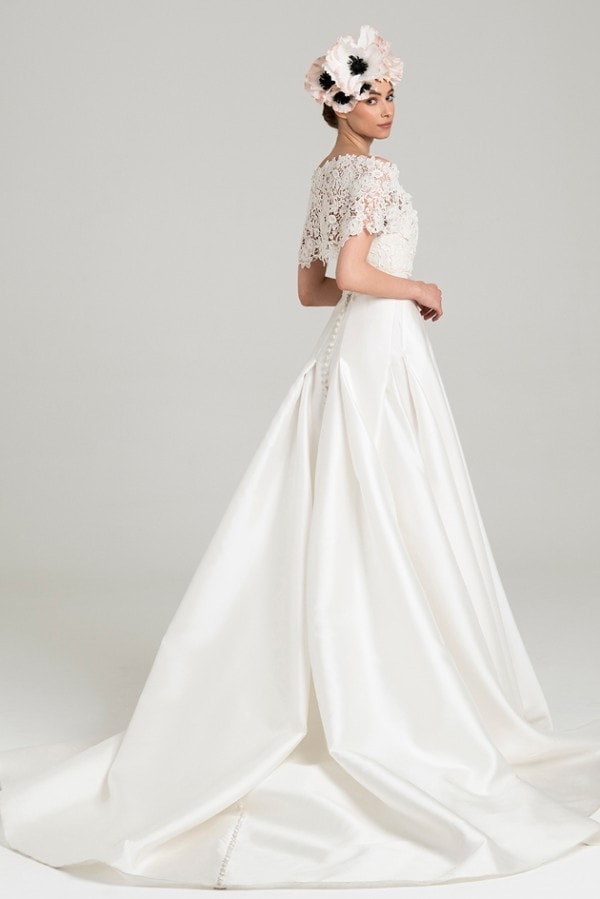 Carola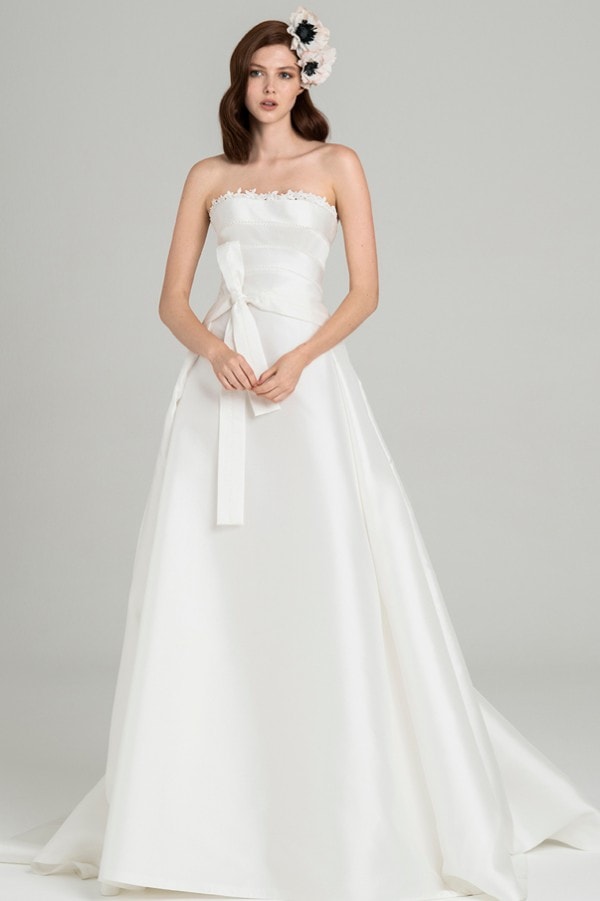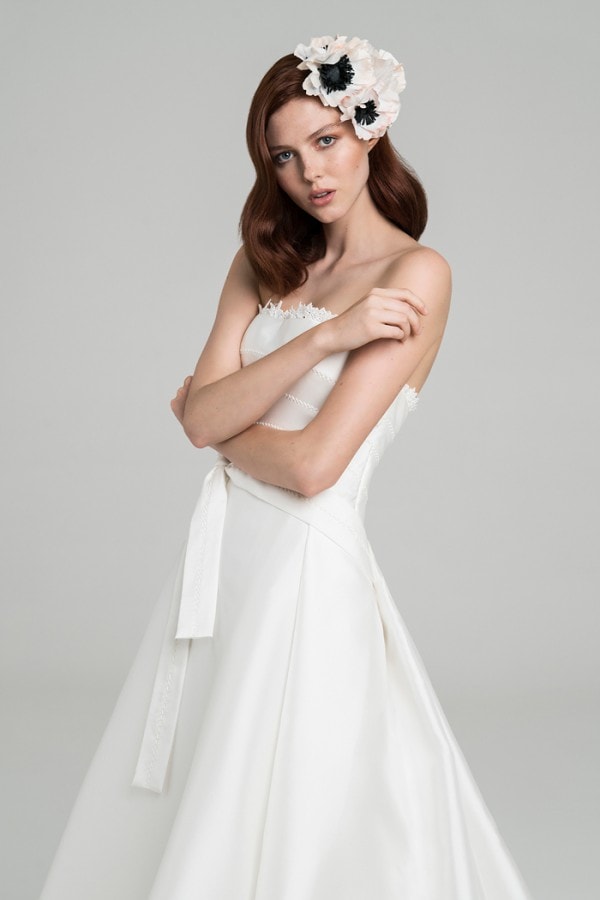 Carole with Capelet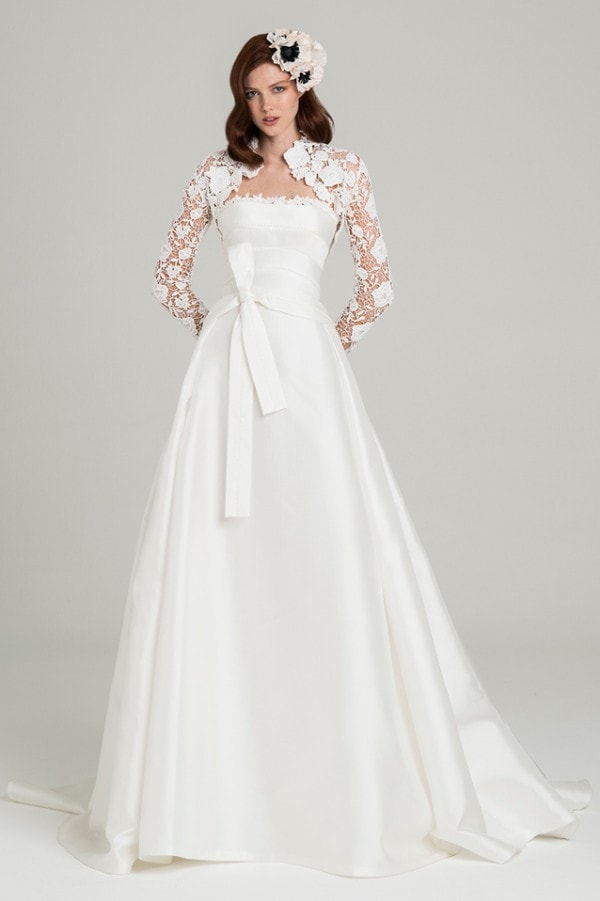 Chianti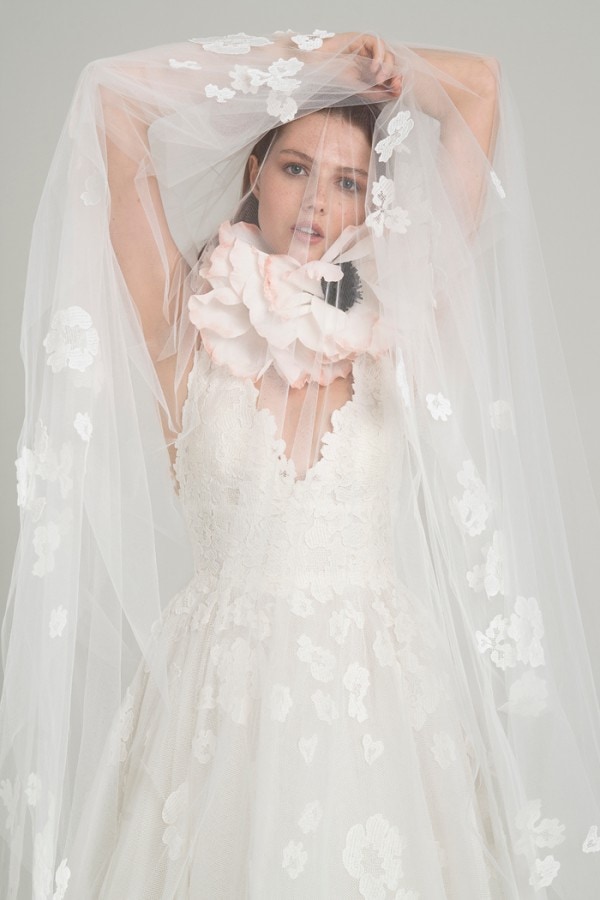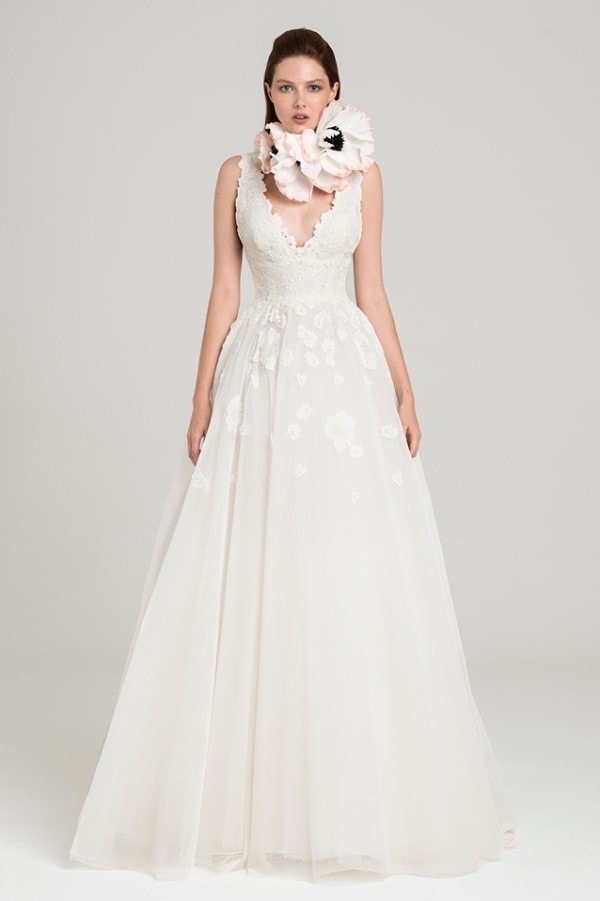 Chloe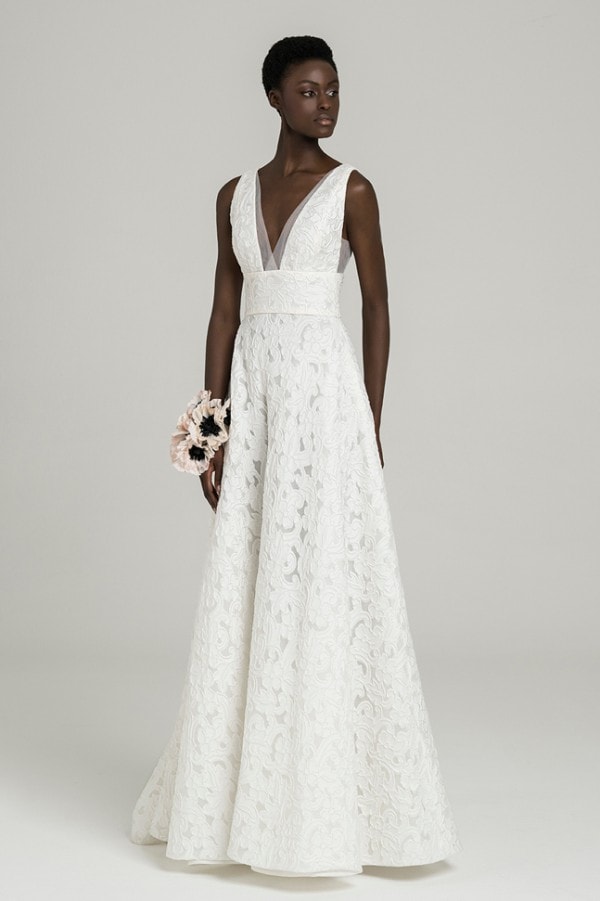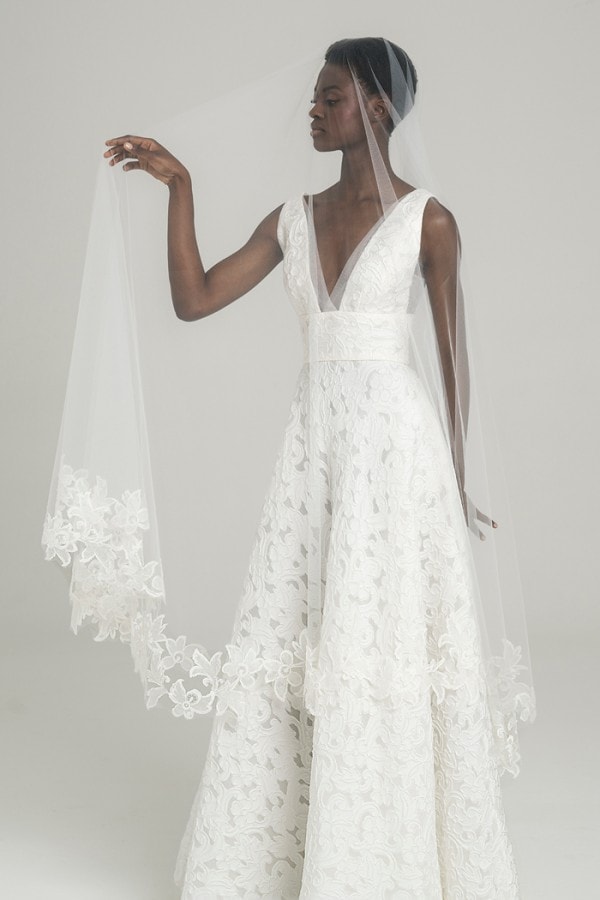 Coco'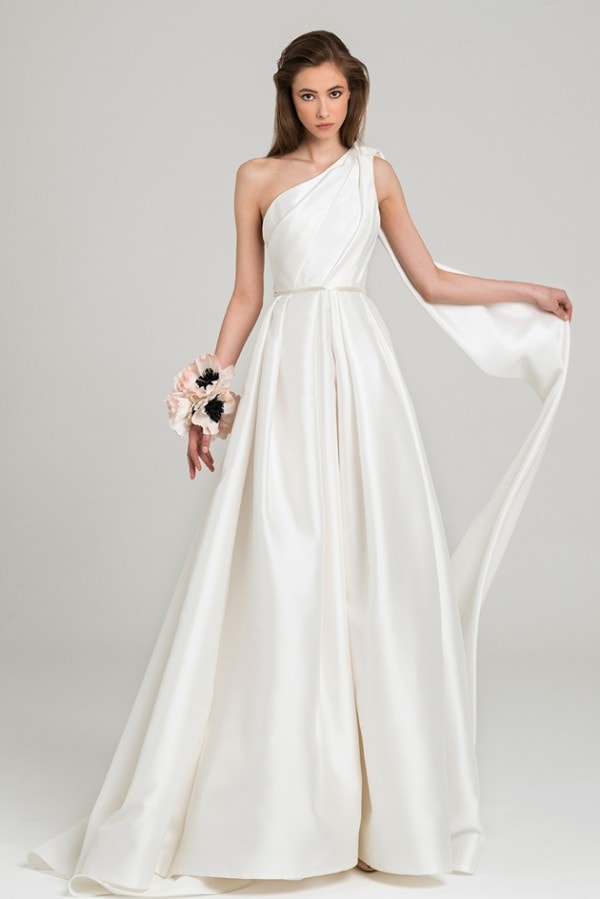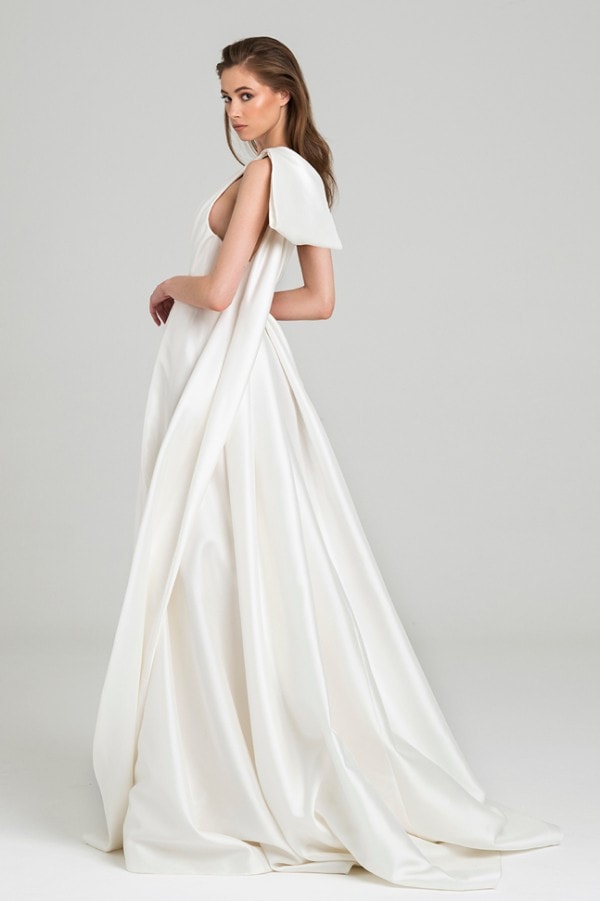 Dalila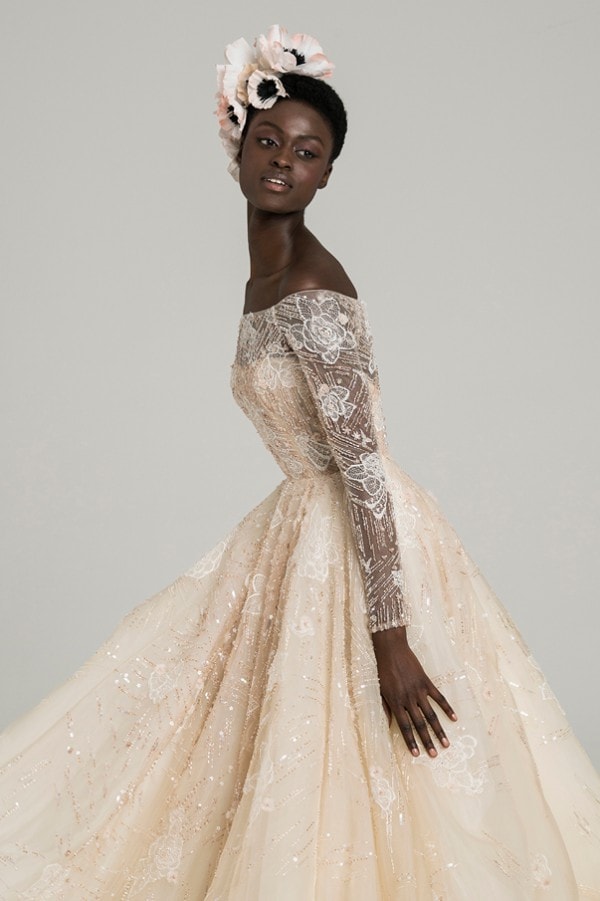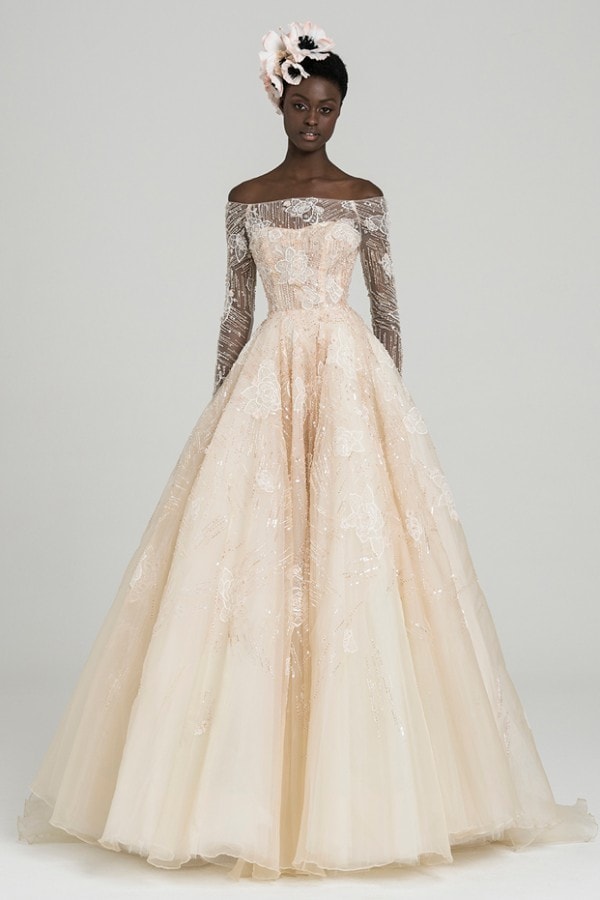 Deauville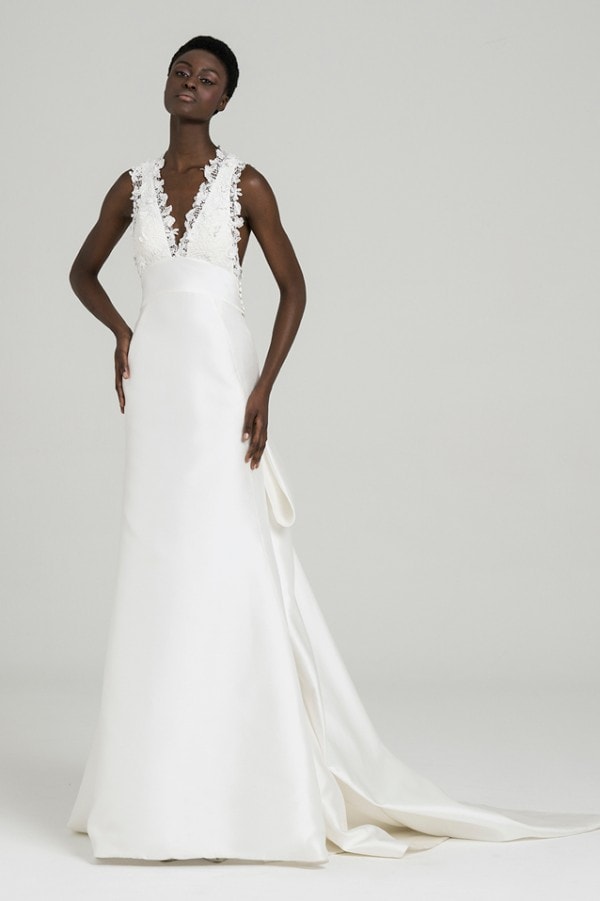 Doha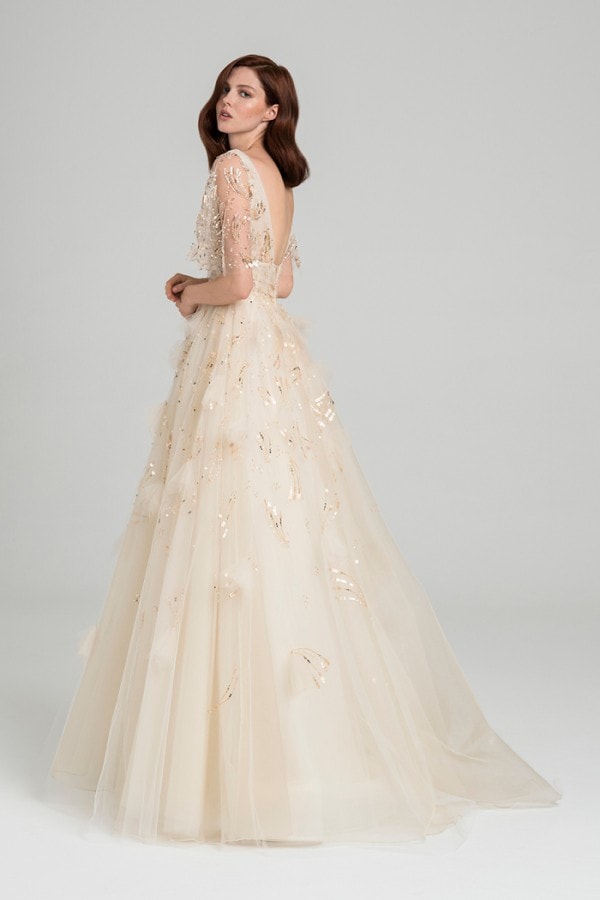 Estelle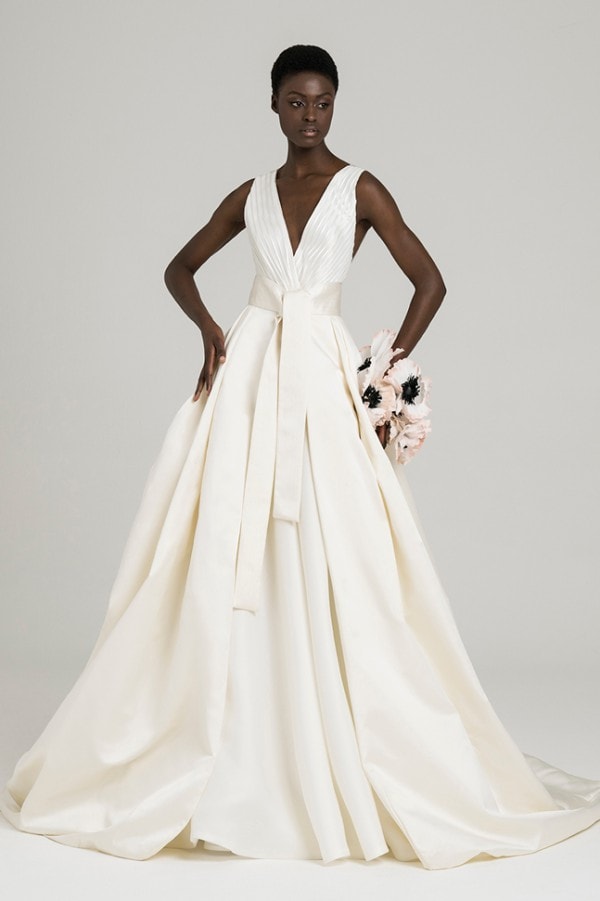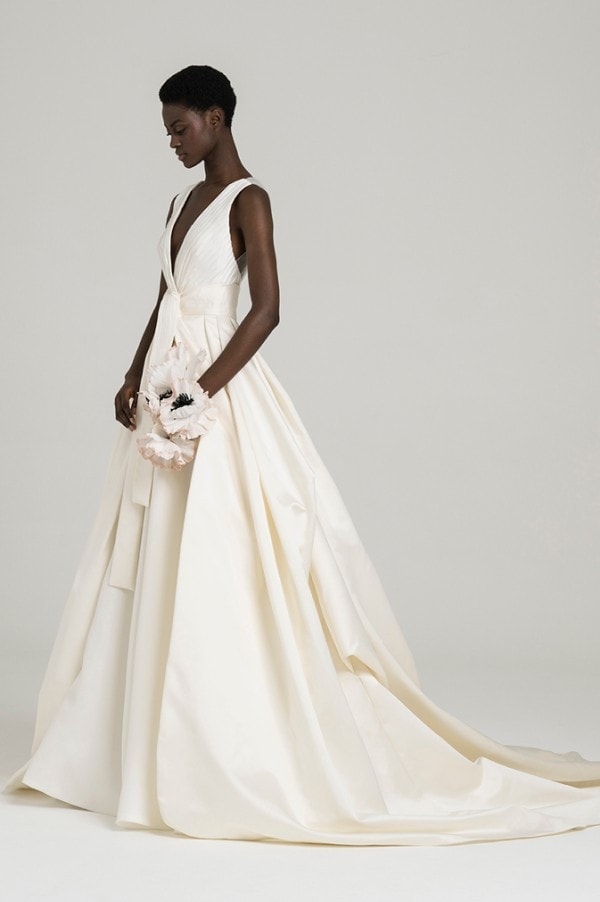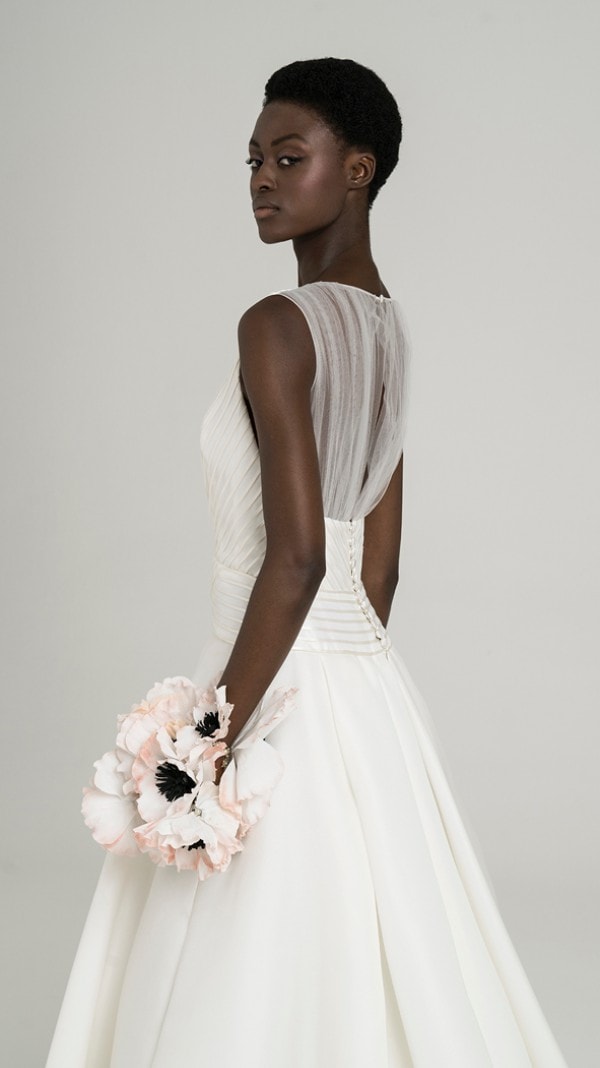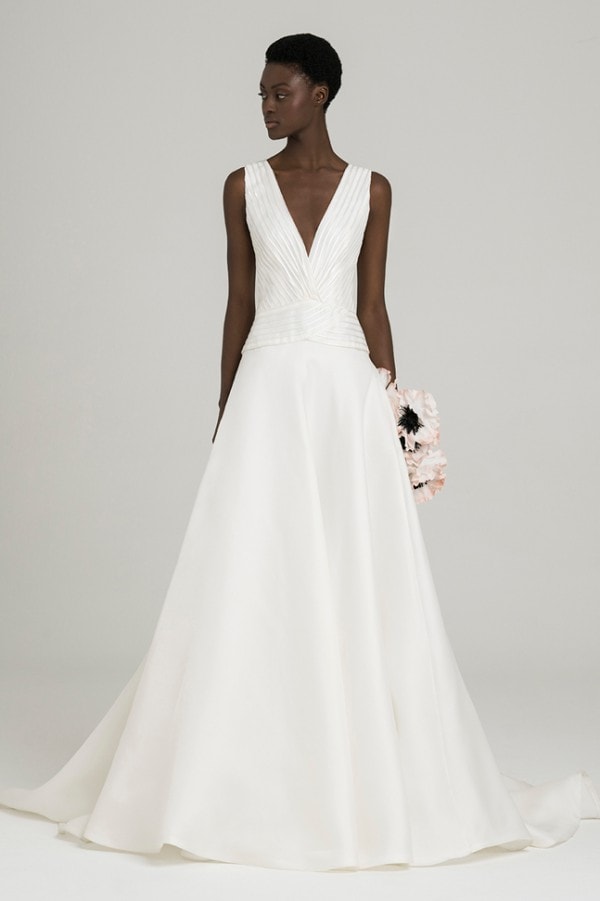 Gisele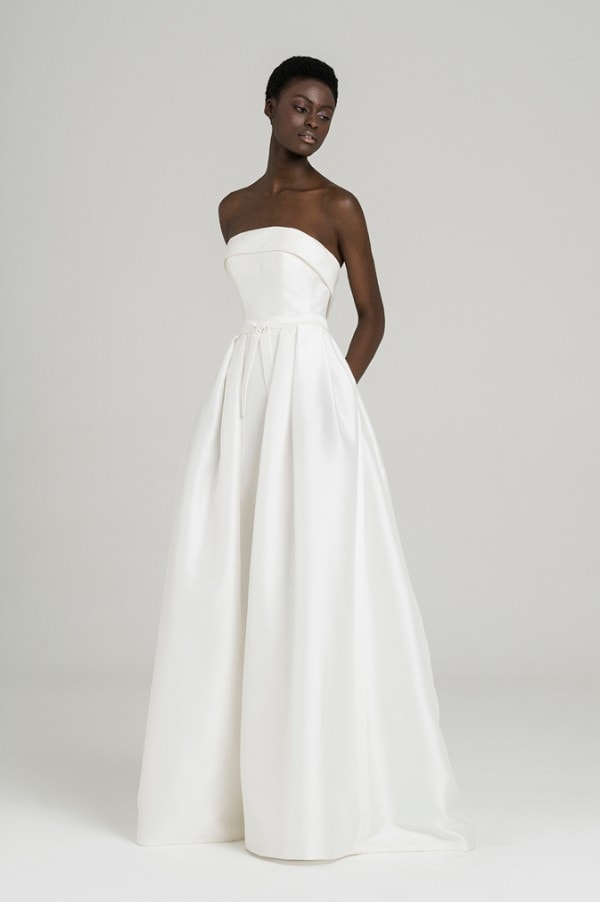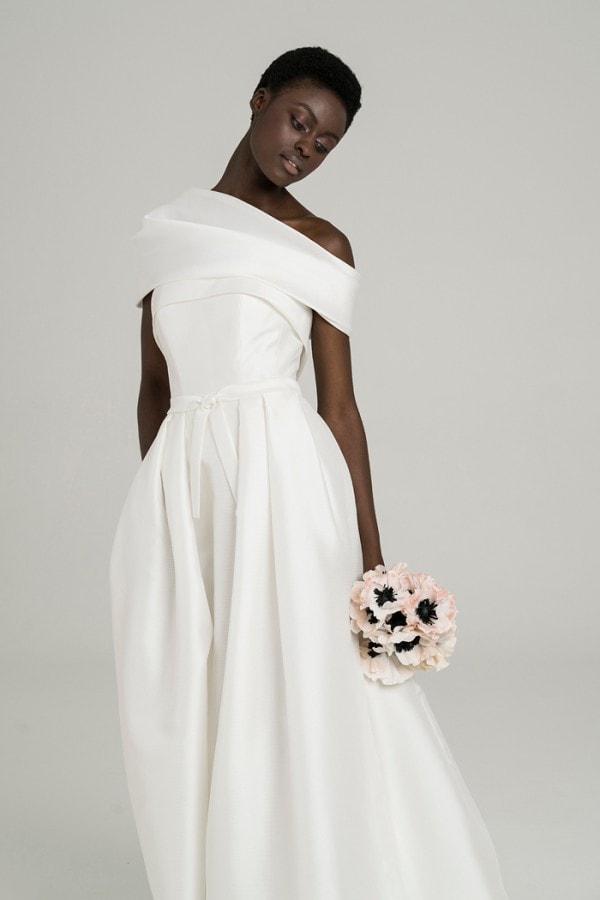 Ice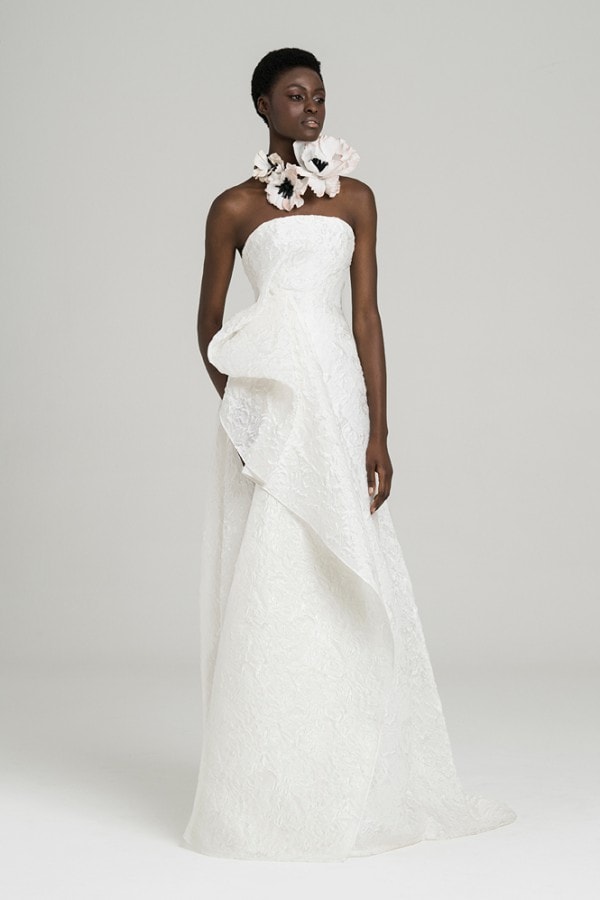 Incanto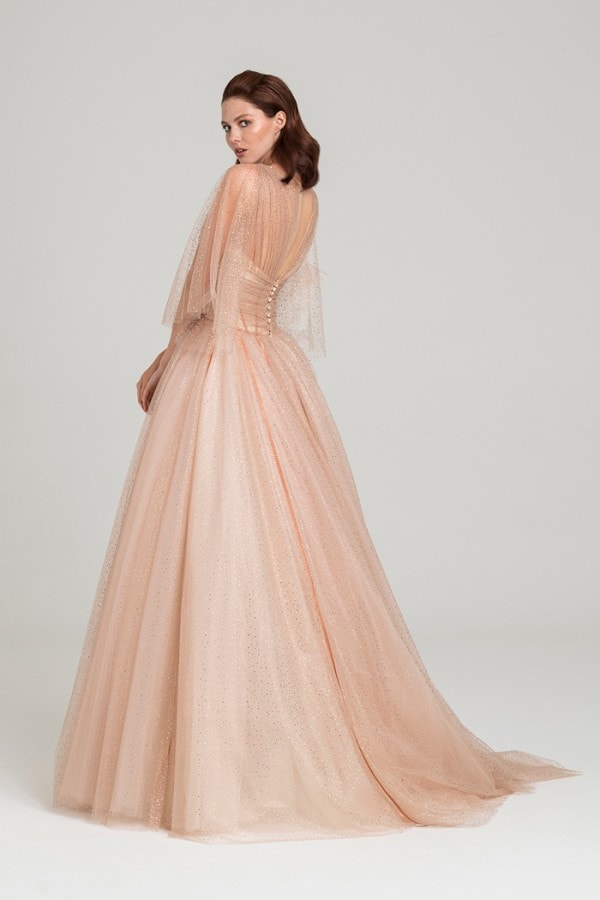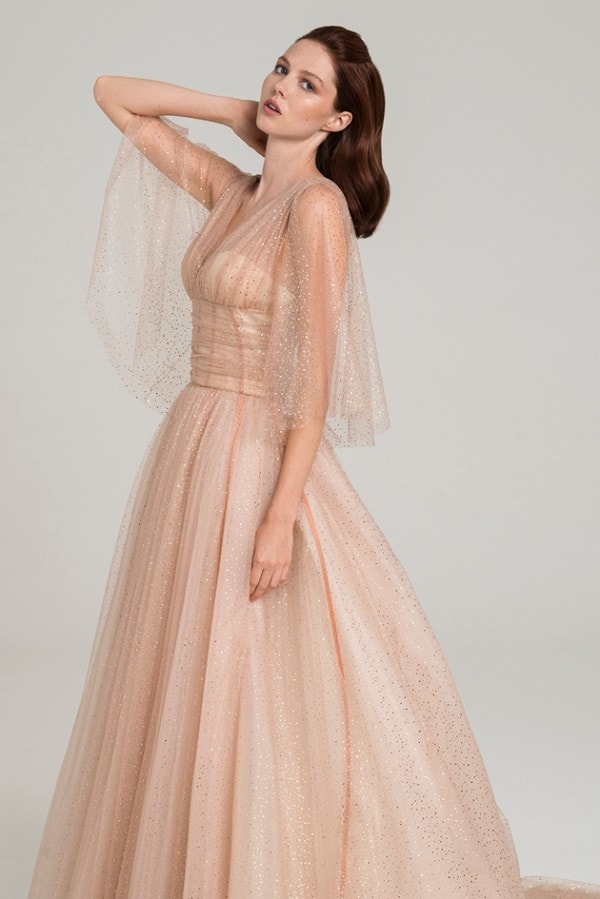 July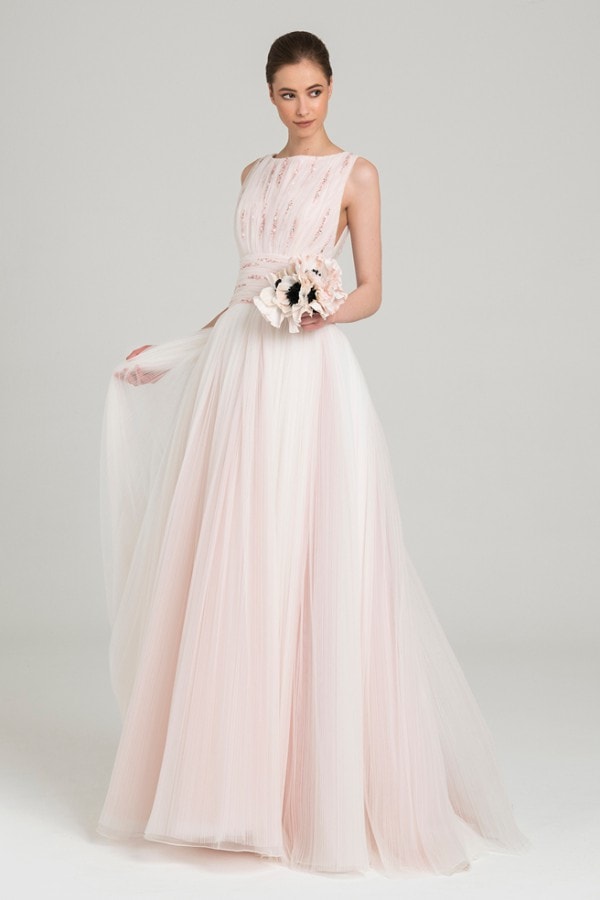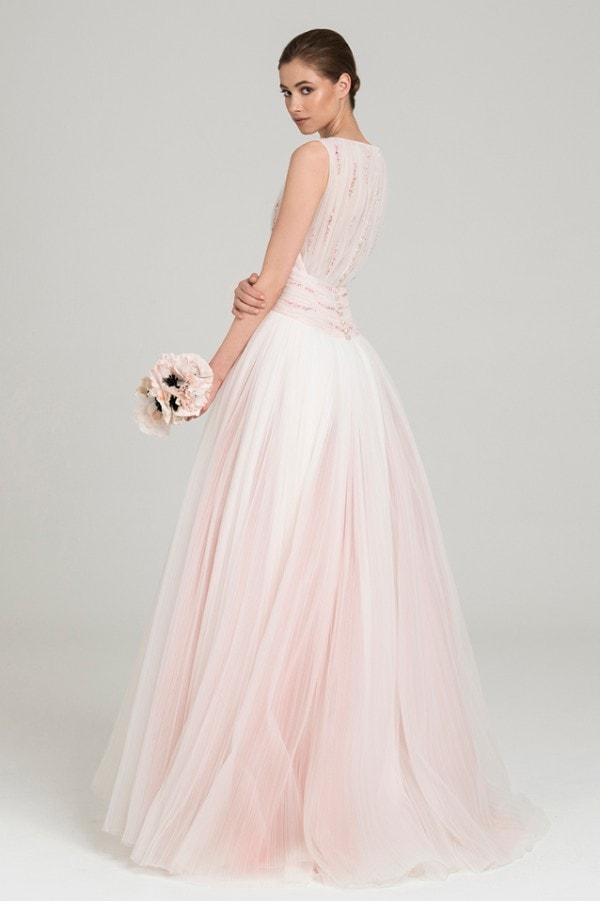 June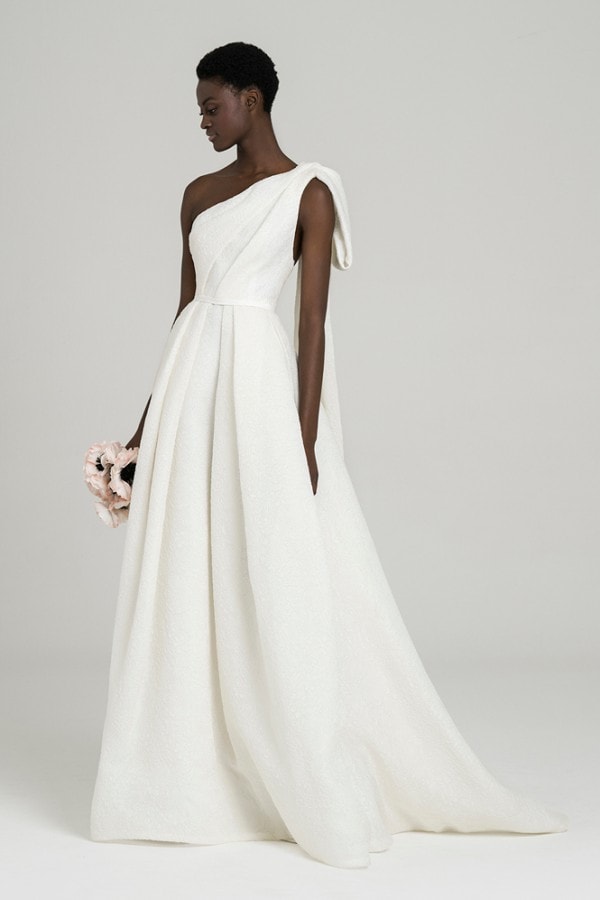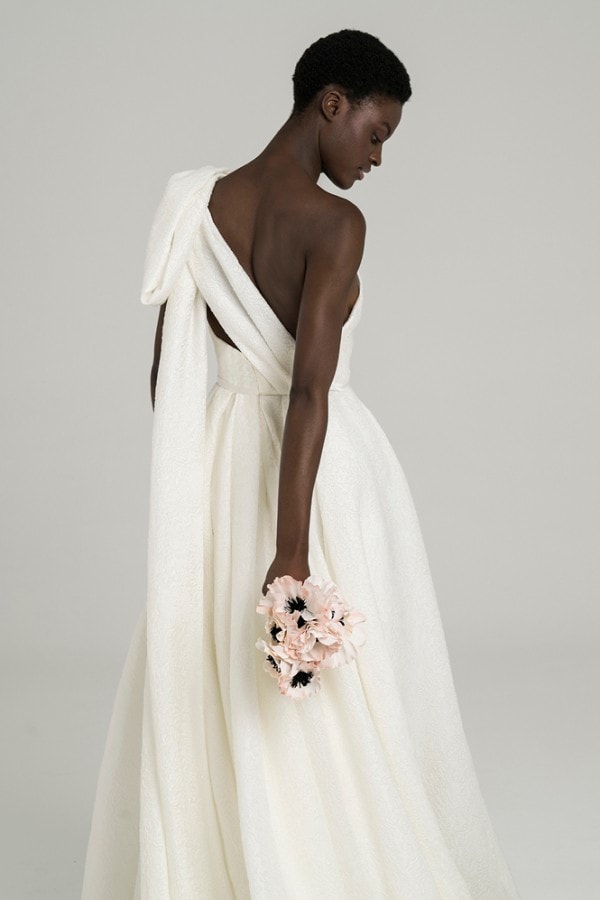 Lausanne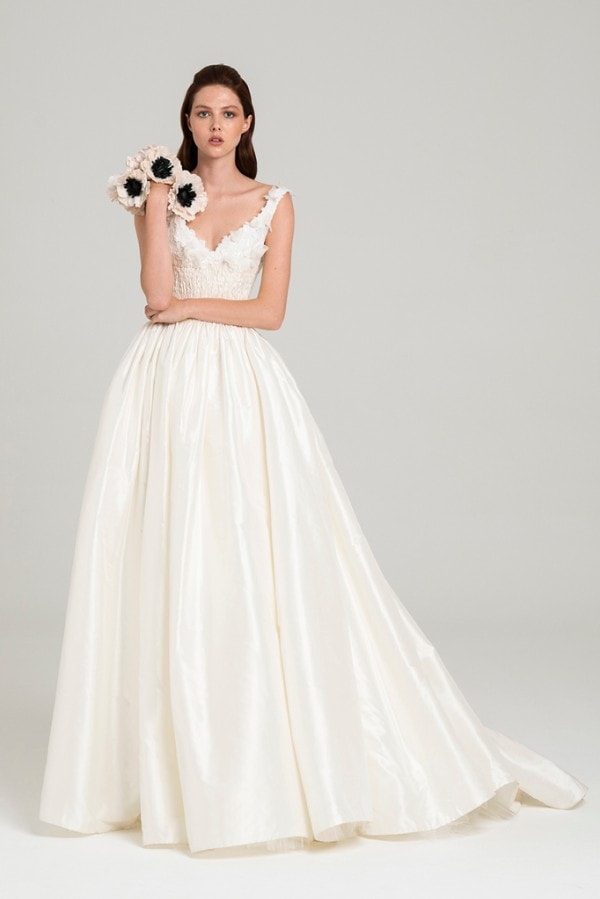 May
Nara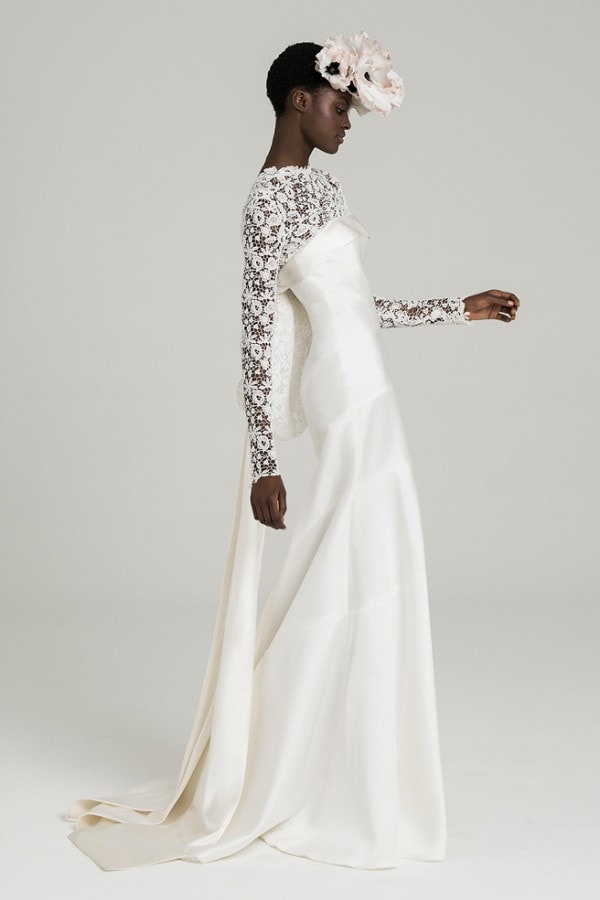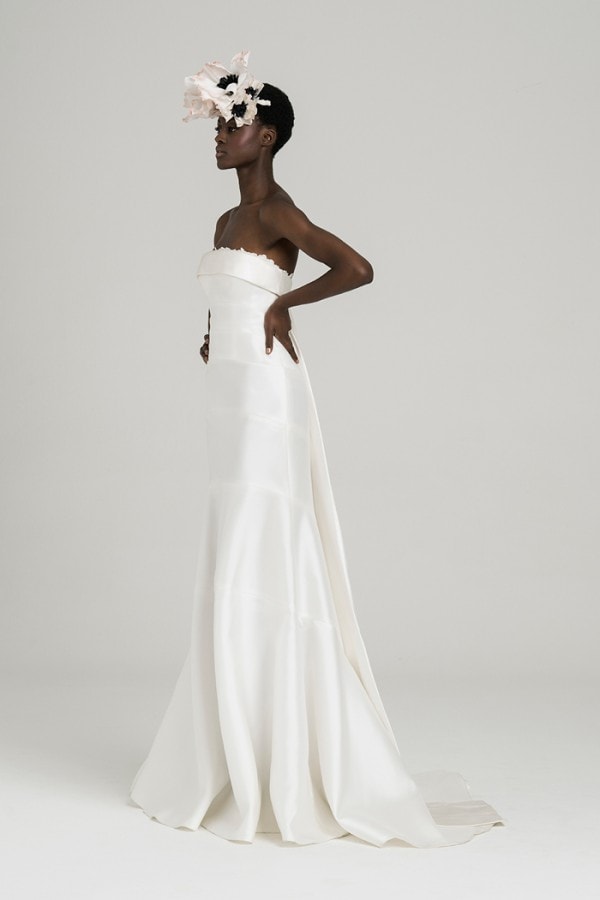 Ocean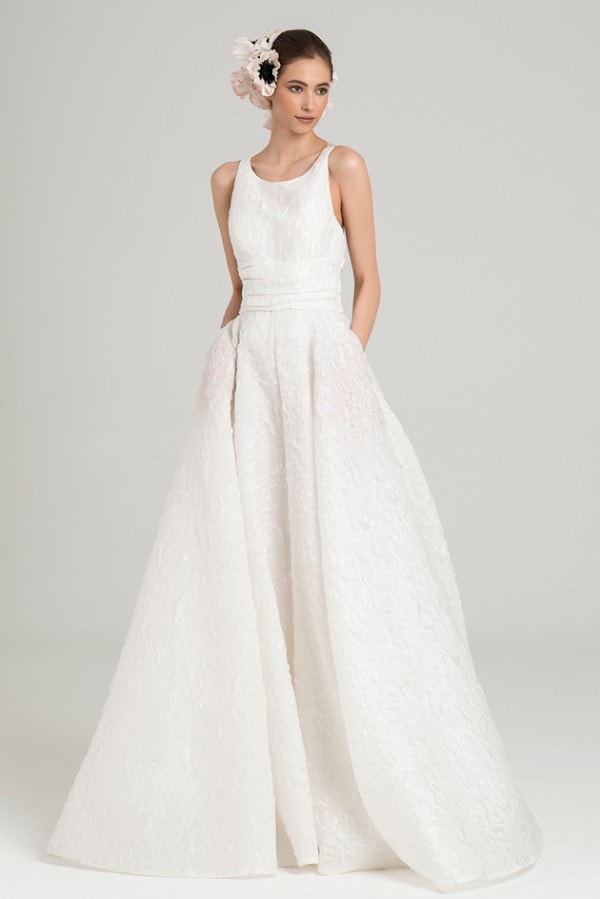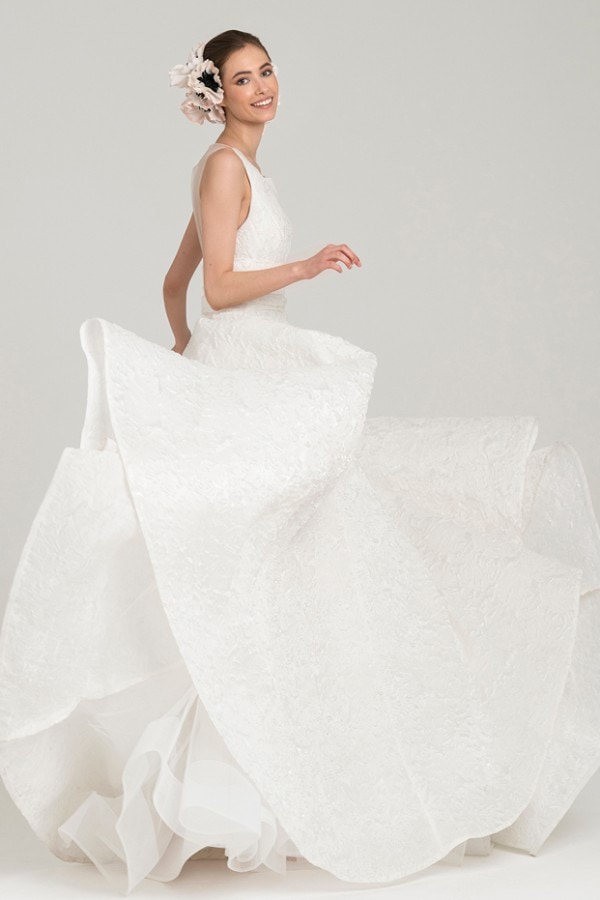 Senna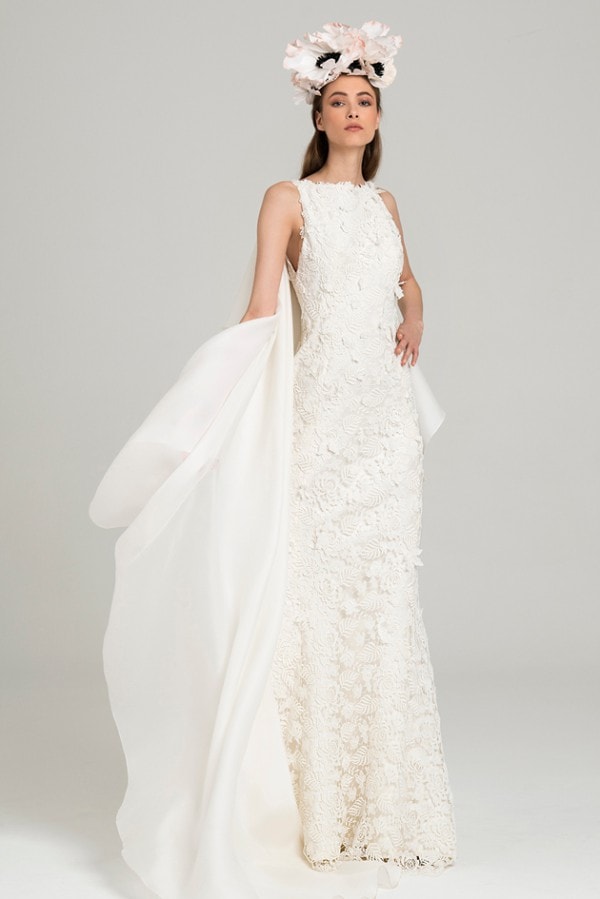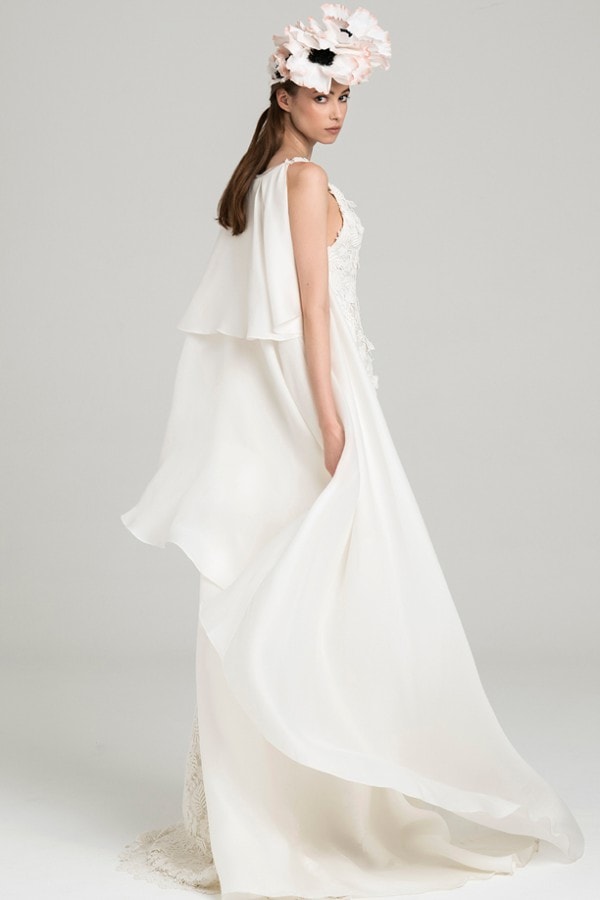 Shanghai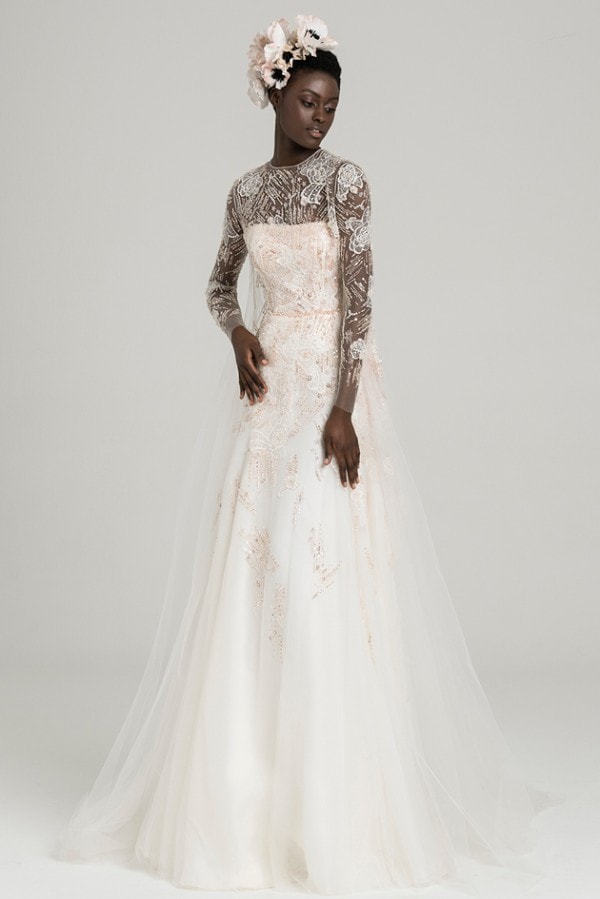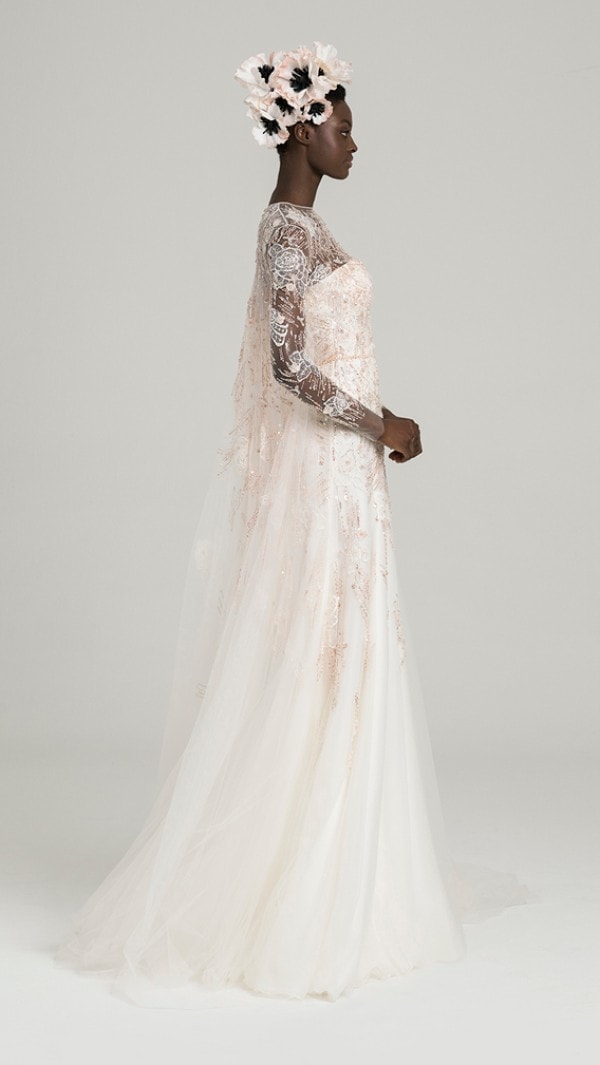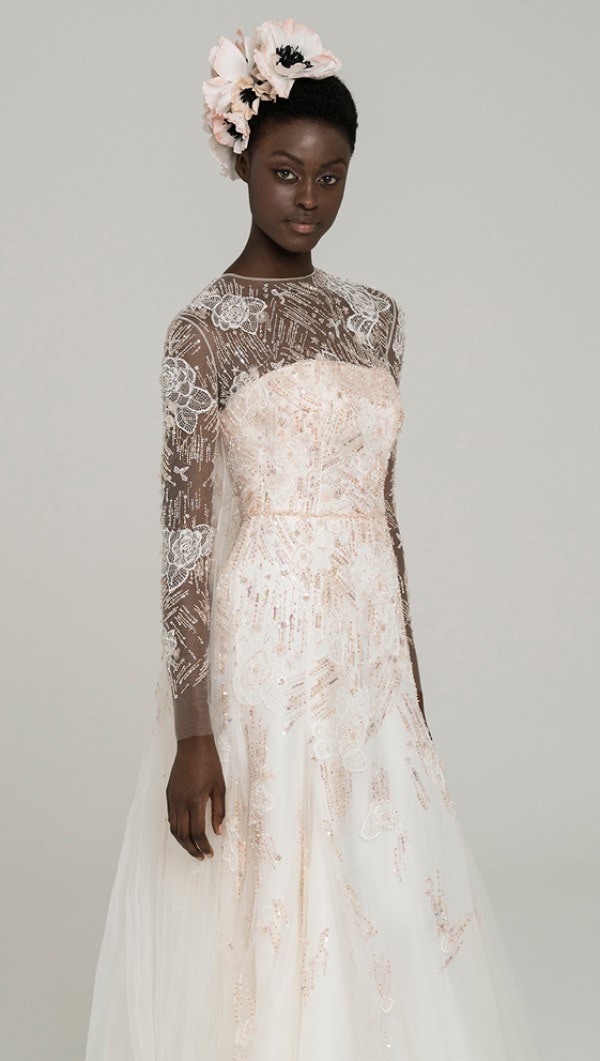 Nuvola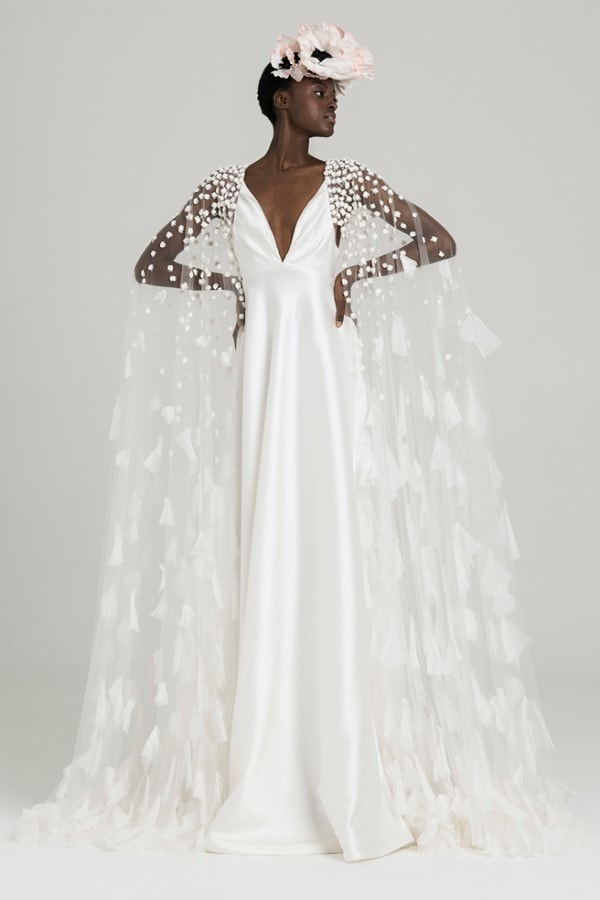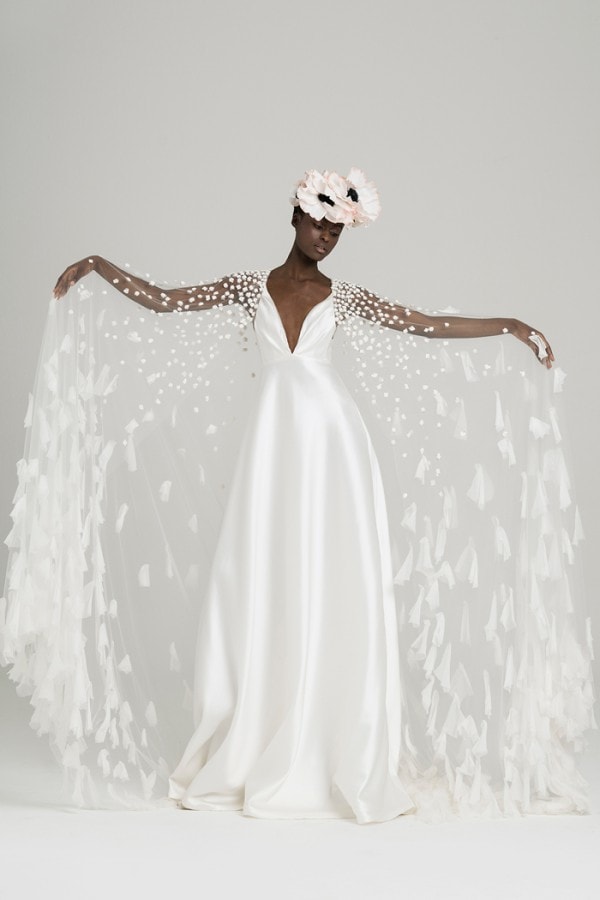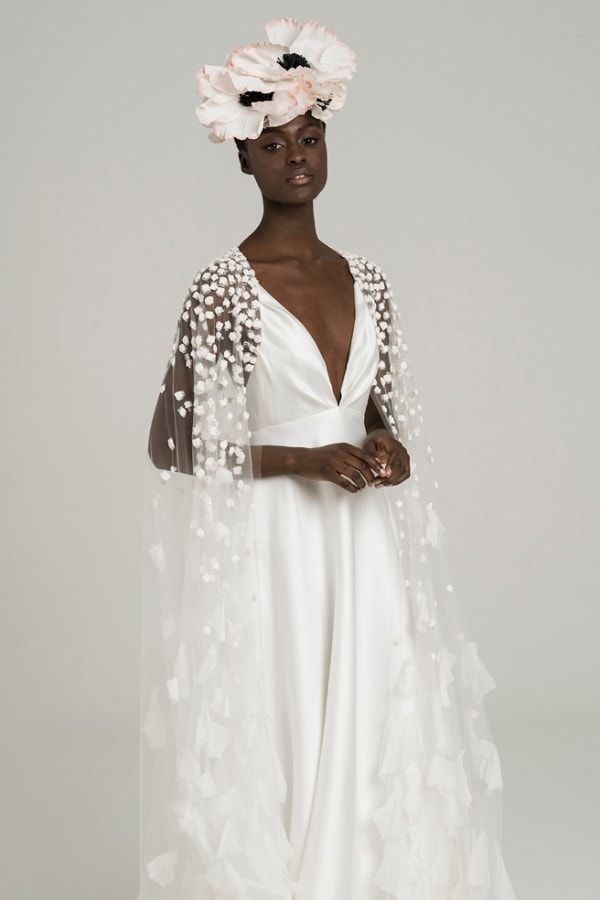 All images courtesy of Peter Langner.
Inspiration for the Fall 2020 Peter Langner Bridal Collection
Here is more detail from the design house about the inspiration for this collection.
Step into a naturalist atmosphere. Inspired by a wonderland of dreamy and evocative elements of the big anemone, the Peter Langner Fall 2020 collection delicately intertwines contemporary designs with eccentric details. Precious fabrics in pink, gold, and champagne hues are hand-embroidered with Swarovski crystals and beads. Structured bodices are enriched with dramatic overskirts, bows, and exquisite draping. Fluid lines and classic silhouettes are accented with deep V and boat necklines, while fanciful details of floral lace appliques and tulle add layers of romance. A wonderous interpretation of nature's garden combined with modern elements of design and couture-level detail convey a sumptuous collection fit for every elegant bride-to-be.
About the Peter Langner Design House
Details about the designer, Peter Langner :
Founded in 1989, Peter Langner is a couture bridal and evening wear design house based in Milan, Italy. At the young age of 24, Peter Langner moved from Hannover, Germany to Paris where he attended school at the renowned Ecole de la Chambre Syndicale. Completing his studies with precision and excellence, he went directly to work for the masters at famous design houses such as Christian Dior, Emanuel Ungaro, Guy LaRoche and Christian Lacroix. After gaining exposure with some of the most influential and talented people in the industry, Langner opened his very first atelier in Rome. In 2015 he moved his atelier and entire headquarters to Milan to follow the fashion movement. Peter Langner is sold in over 20 international countries and is a protagonist in the American and Asian bridal fashion scene.
You may also enjoy our features on designer wedding shoes, bridal accessories, and more 2020 wedding dress collections.
Wear it With
Commission links are used in this shopping section.
This shoppable selection shows recent picks for bridal accessories that you might want to consider to pair with your wedding gown. This section features items not affiliated with the designer or the dresses pictured.