Theia Wedding Dresses Fall 2014 White Collection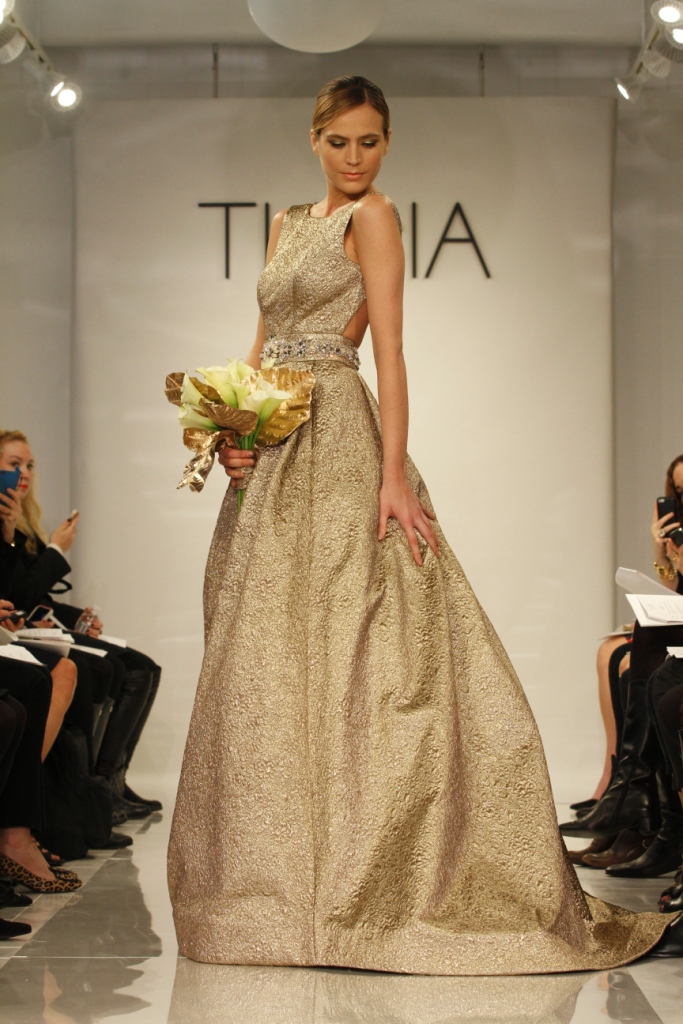 Ava
I've been showing a lot of metallic and gold around here, hoping that many of you share my love of gilded touches and will add its unmistakable richness into your wedding-day style. Today, I have a veritable feast of gilded looks brought to you from Theia's Fall 2014 Collection. The name Theia refers to the goddess of light, and there is everything in this Collection to make a bride feel like a golden ray of light and a bridal goddess, indeed!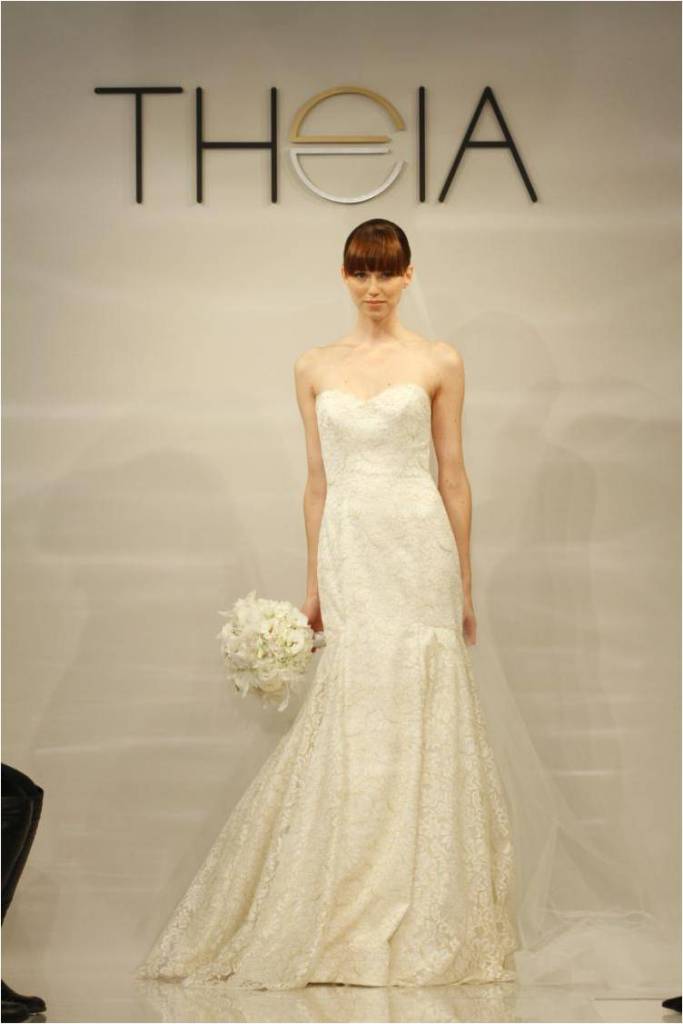 Mallory
Look closely, and you'll see that the Collection was inspired by the Midas touch. Designer Don O'Neill's vision is perfectly realized in these dresses and eloquently stated here:
"Luxurious silk brocades, lamés and golden sequins shimmer around the body as though the bride, emerging from a snow storm, were grasped by Midas himself."  
If you've been considering a winter wedding, a wedding gown with some sparkle,  or a simply a classically beautiful wedding dress --those dreams have come to life with this collection.  Enjoy!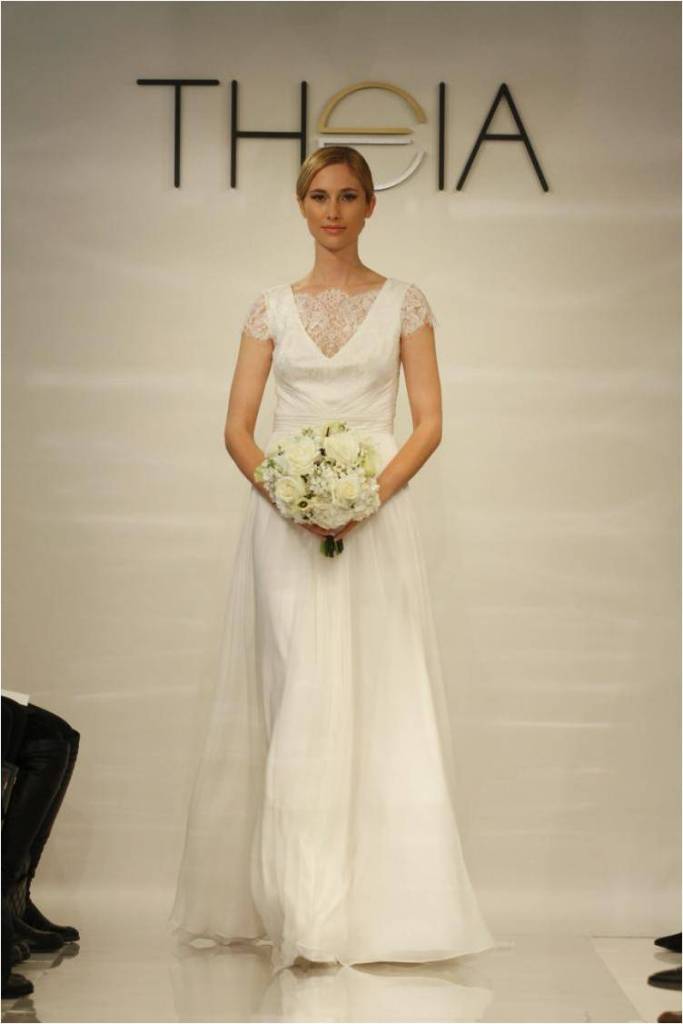 Anise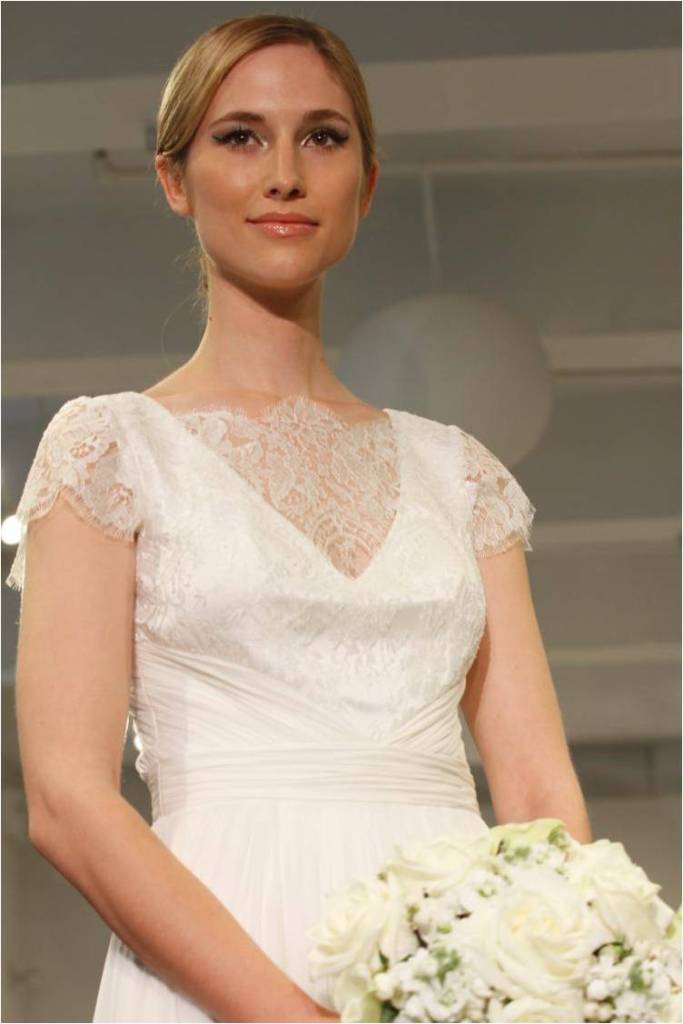 Anise, detail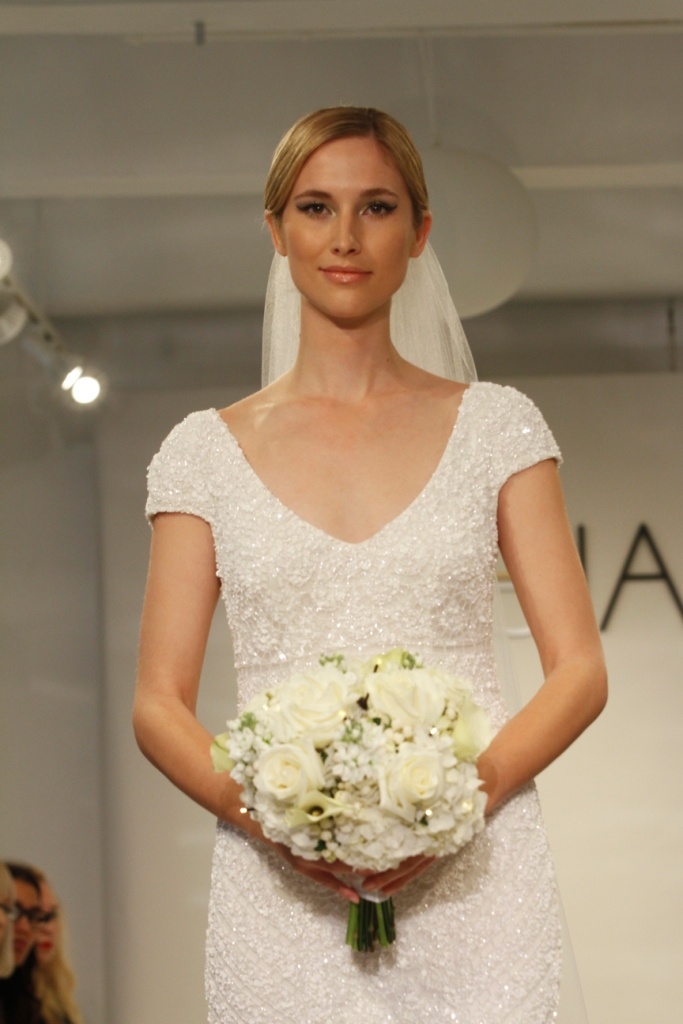 Lilia, detail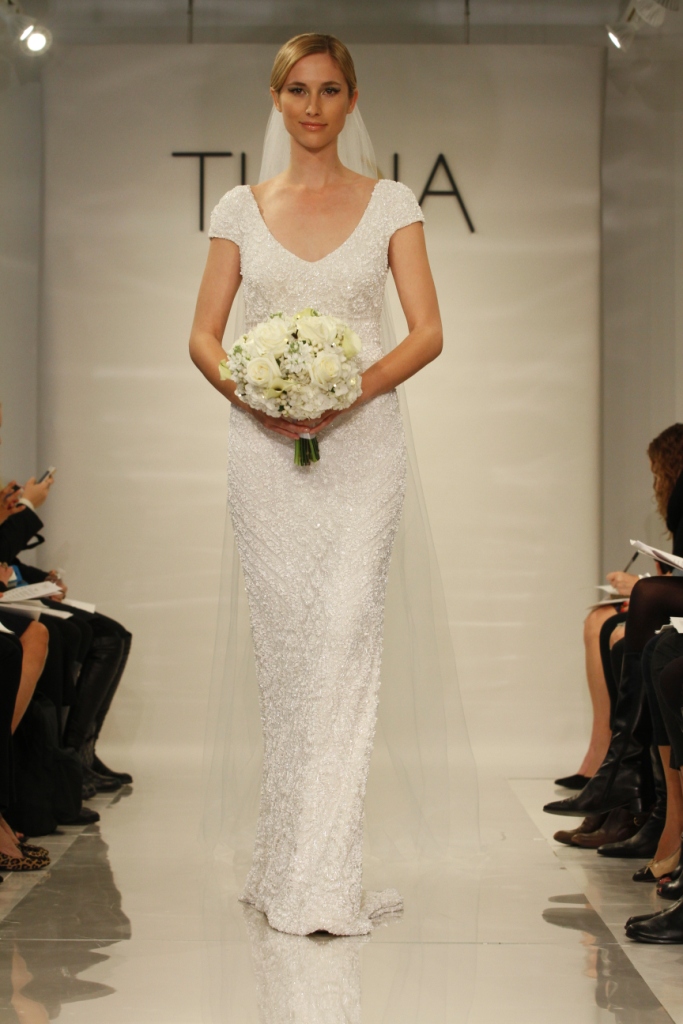 Lilia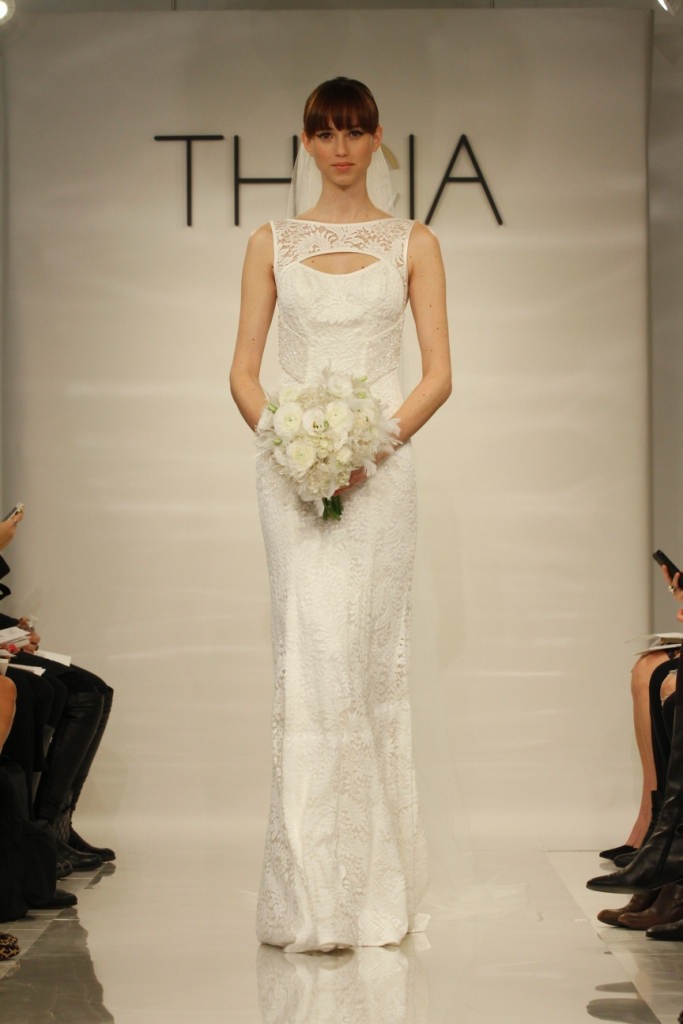 Geraldine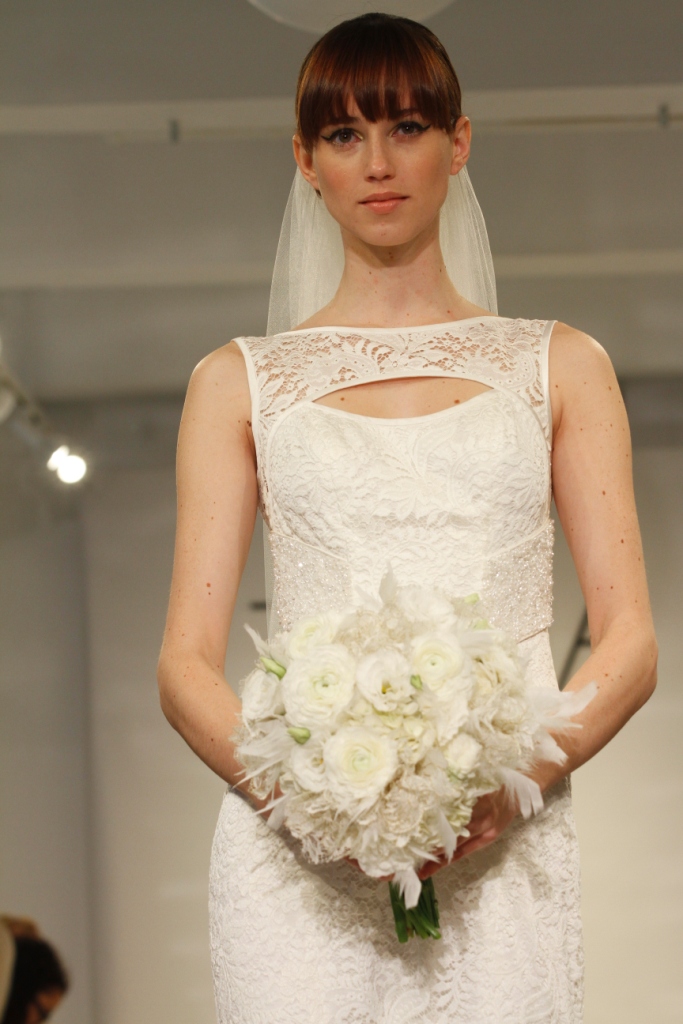 Geraldine, detail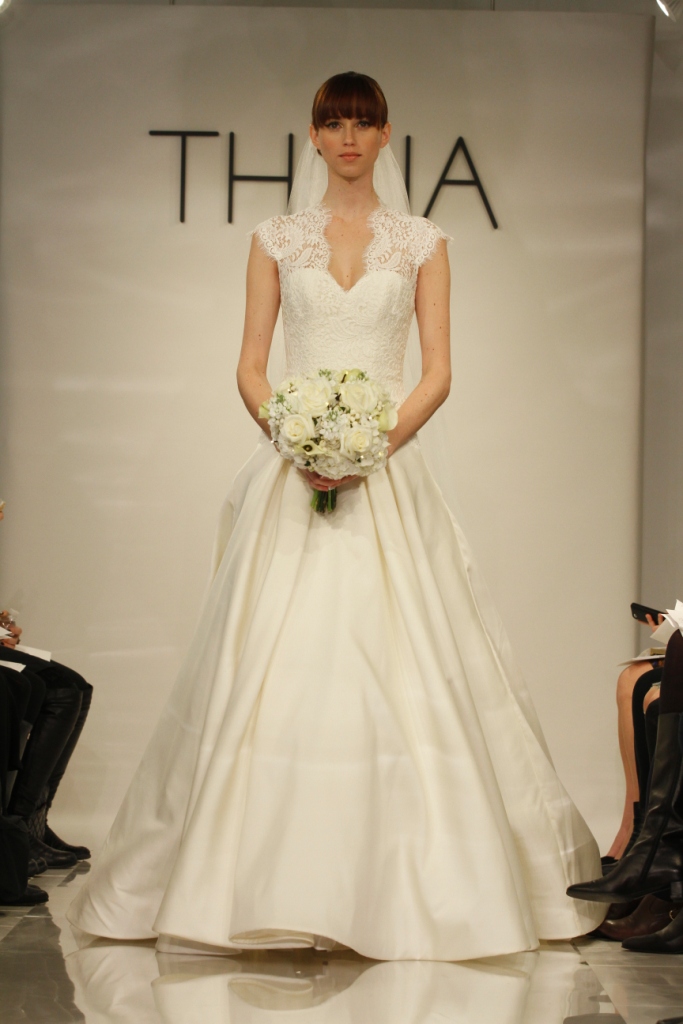 Bernadette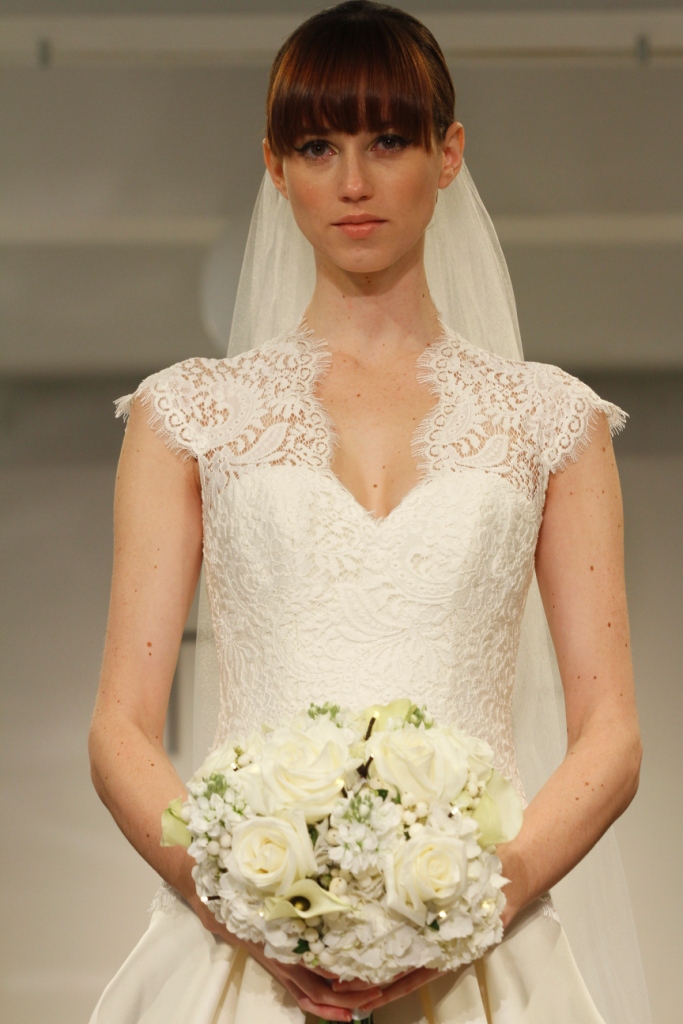 Bernadette, detail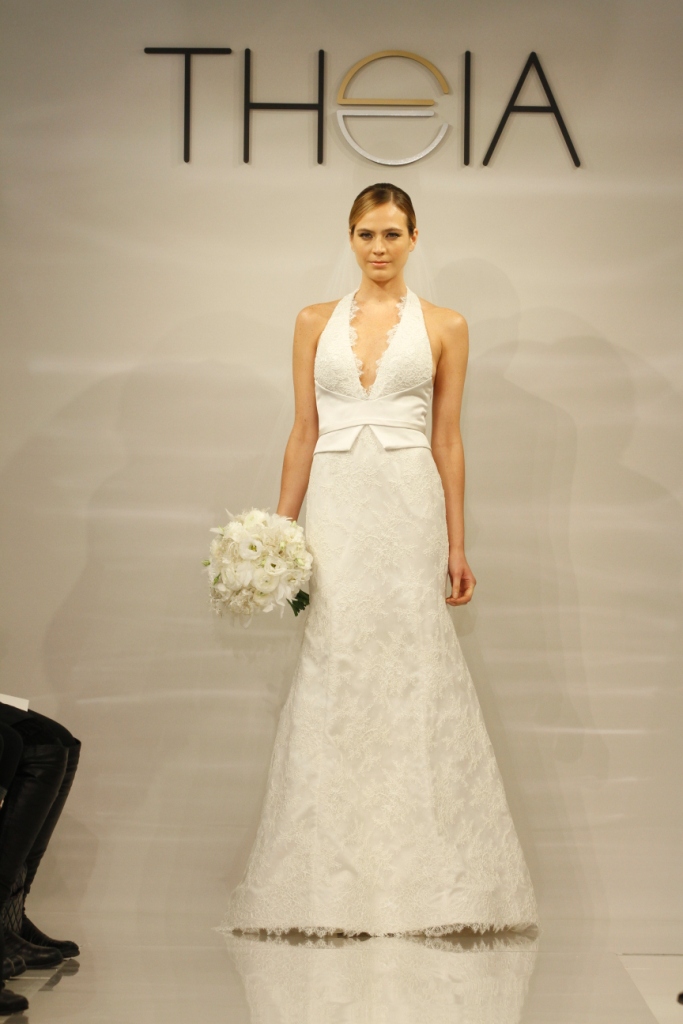 Bridgette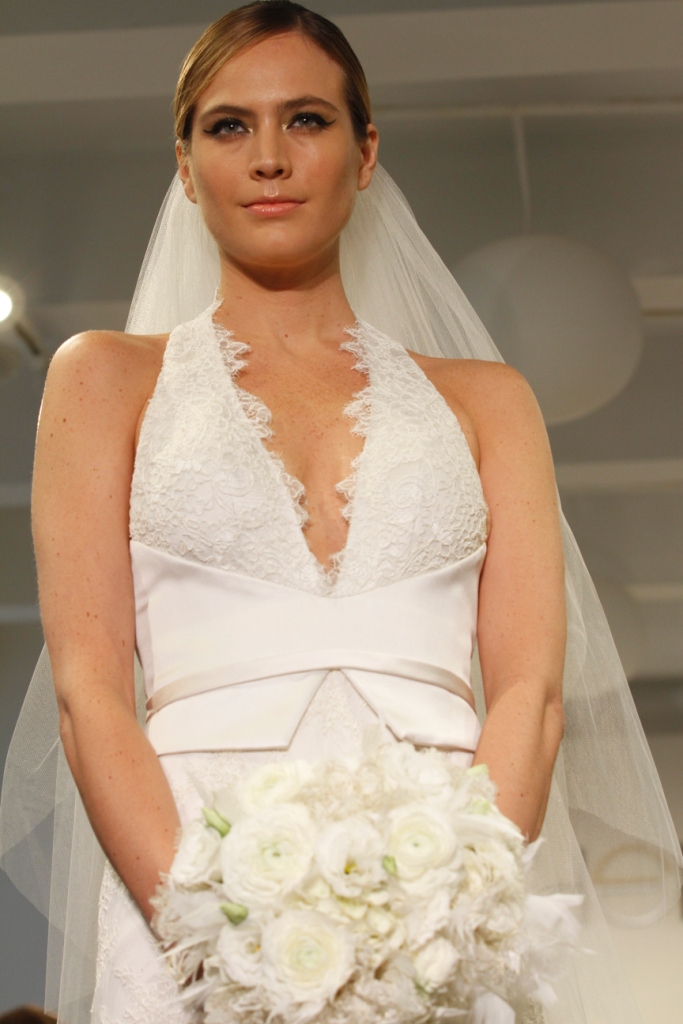 Bridgette, detail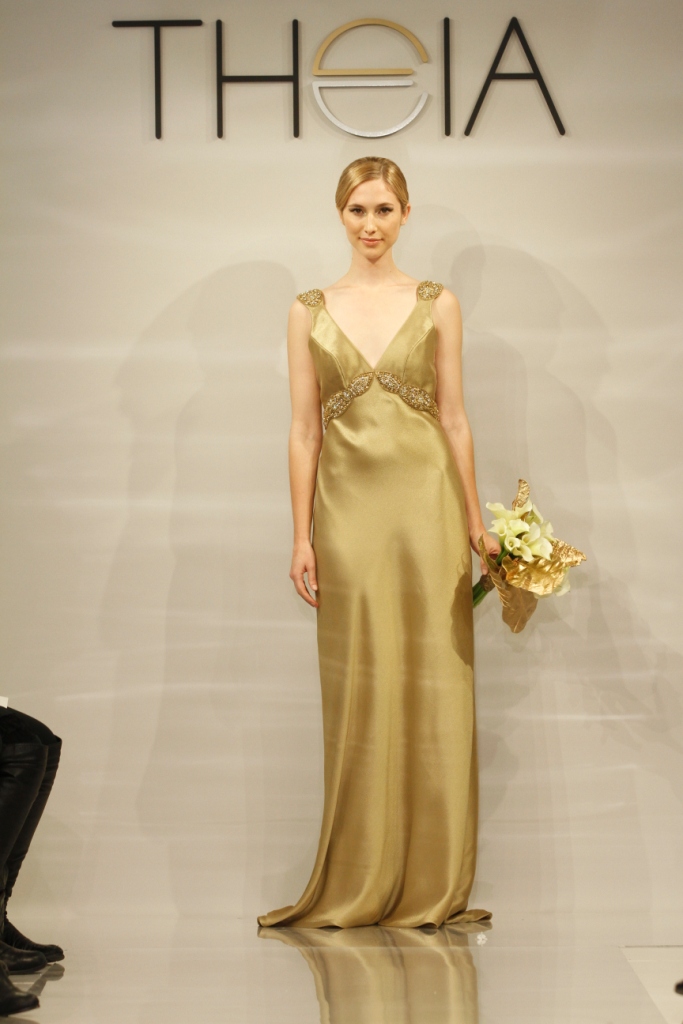 Elizabeth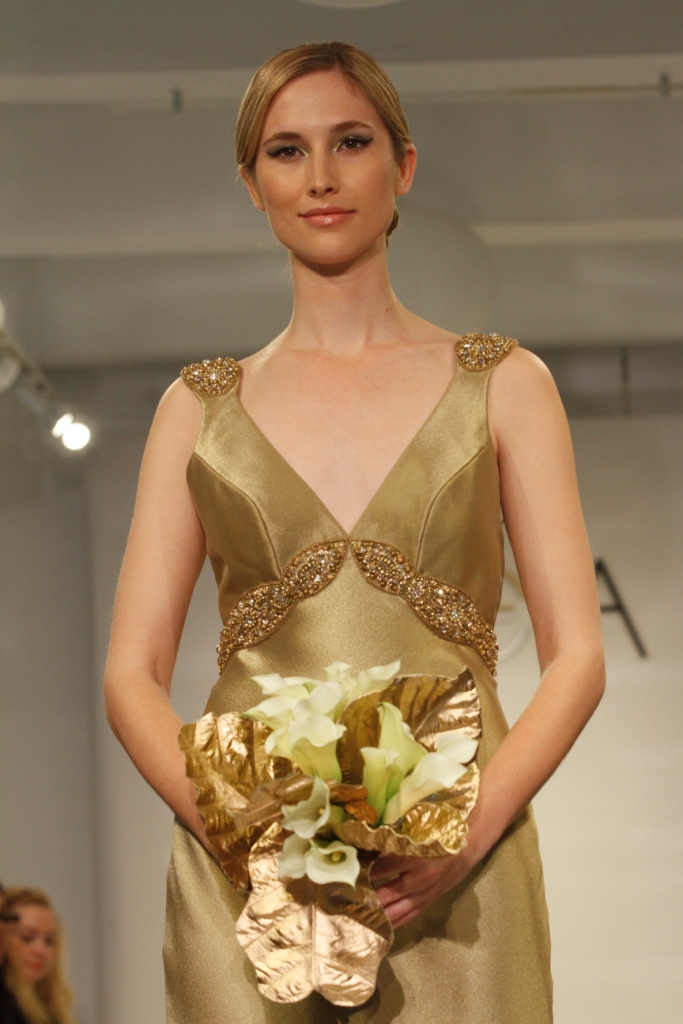 Elizabeth, detail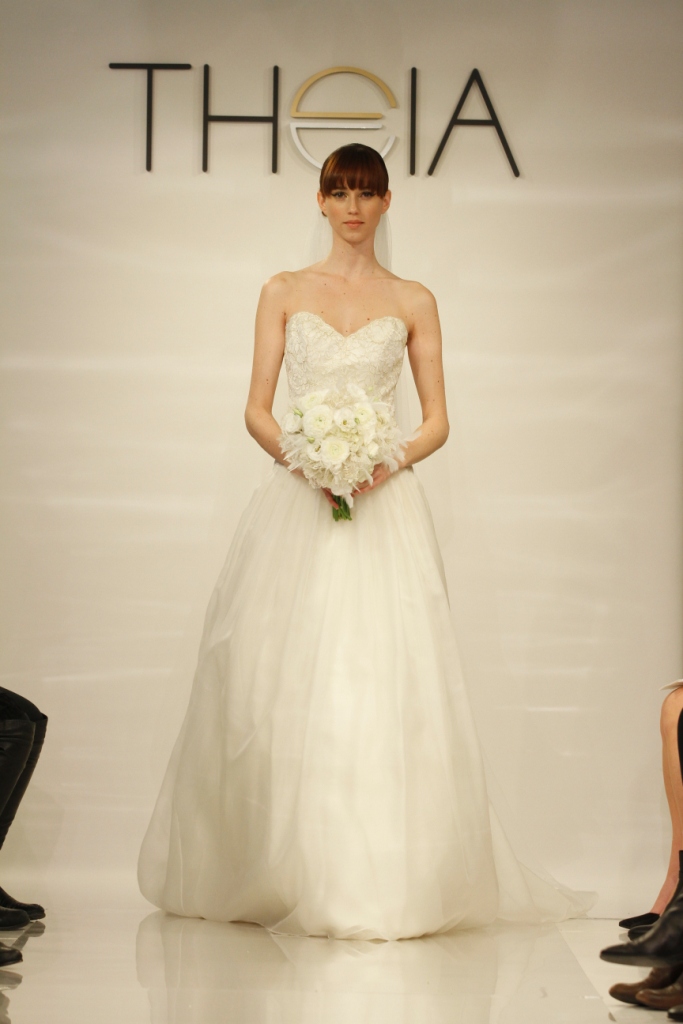 Harper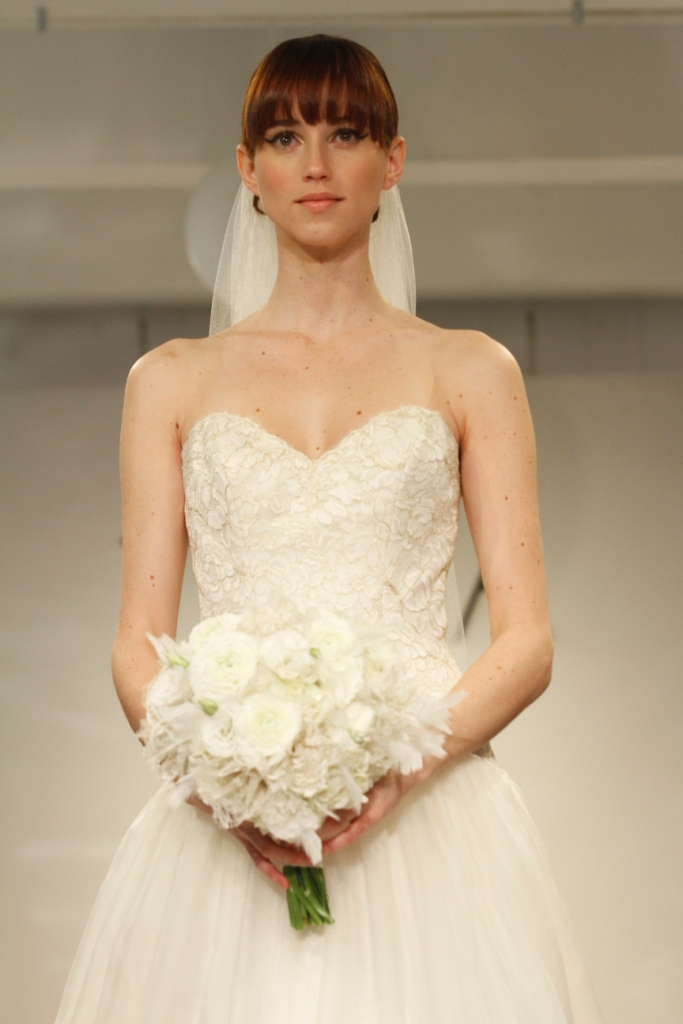 Harper, detail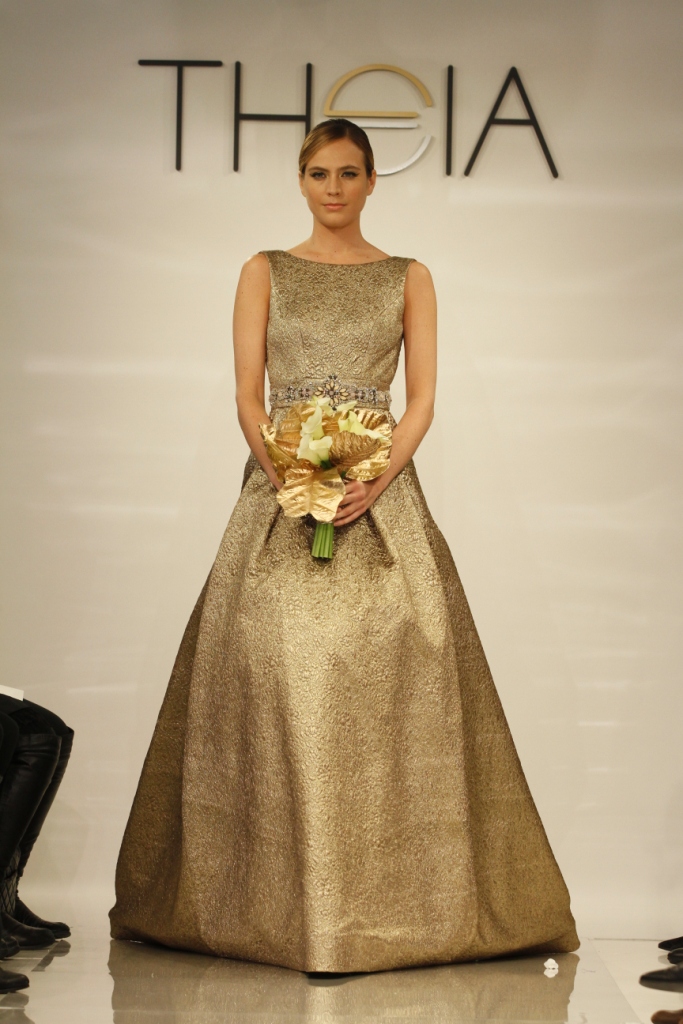 Ava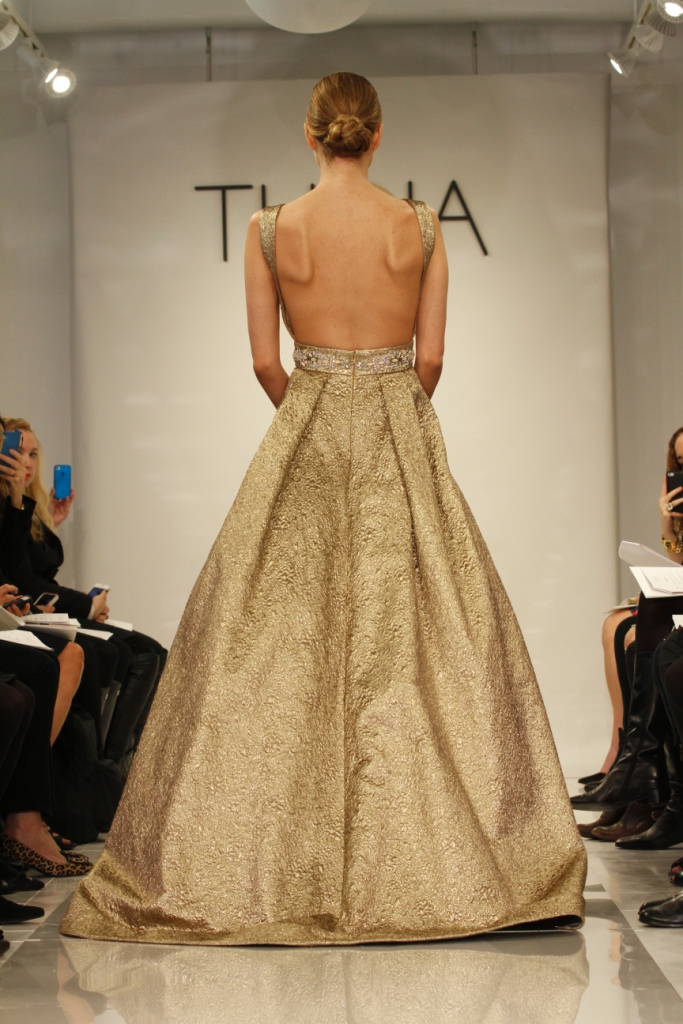 Ava, back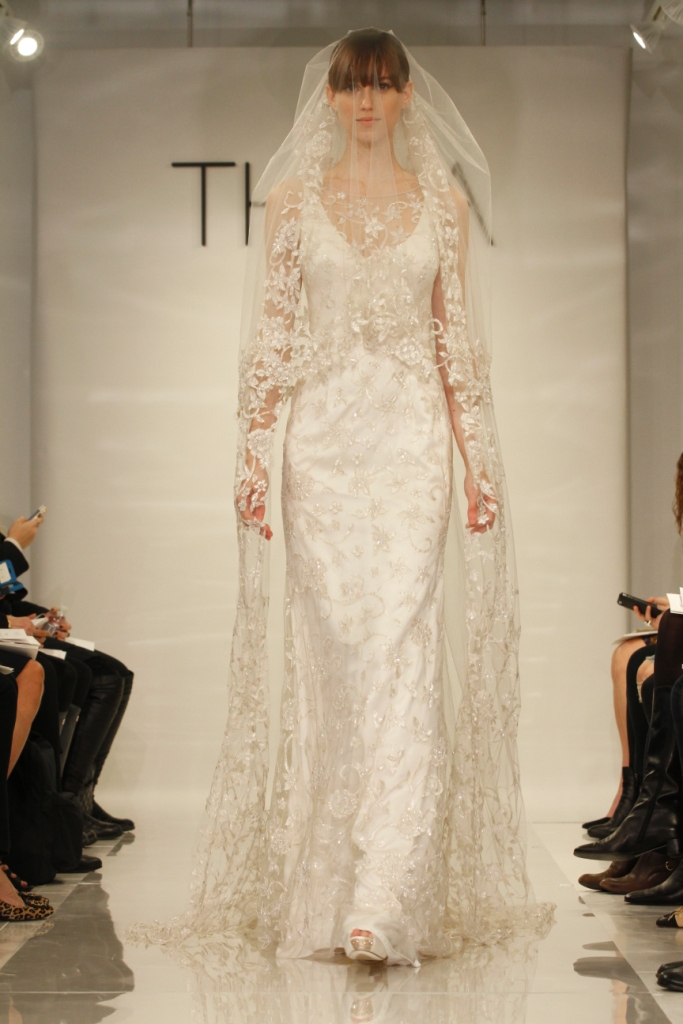 Cora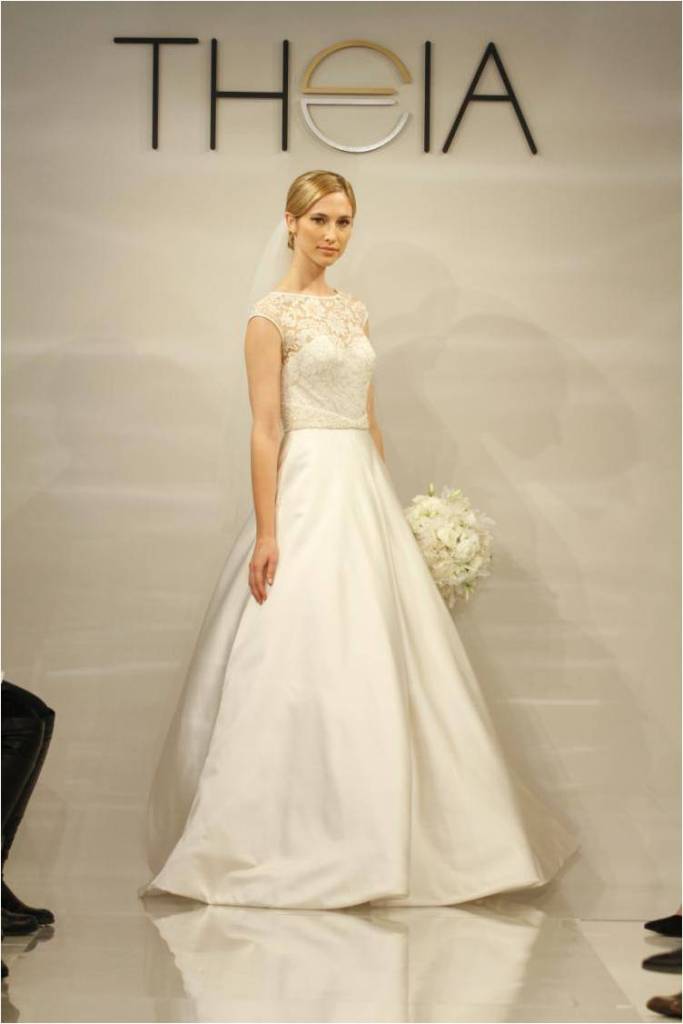 Celeste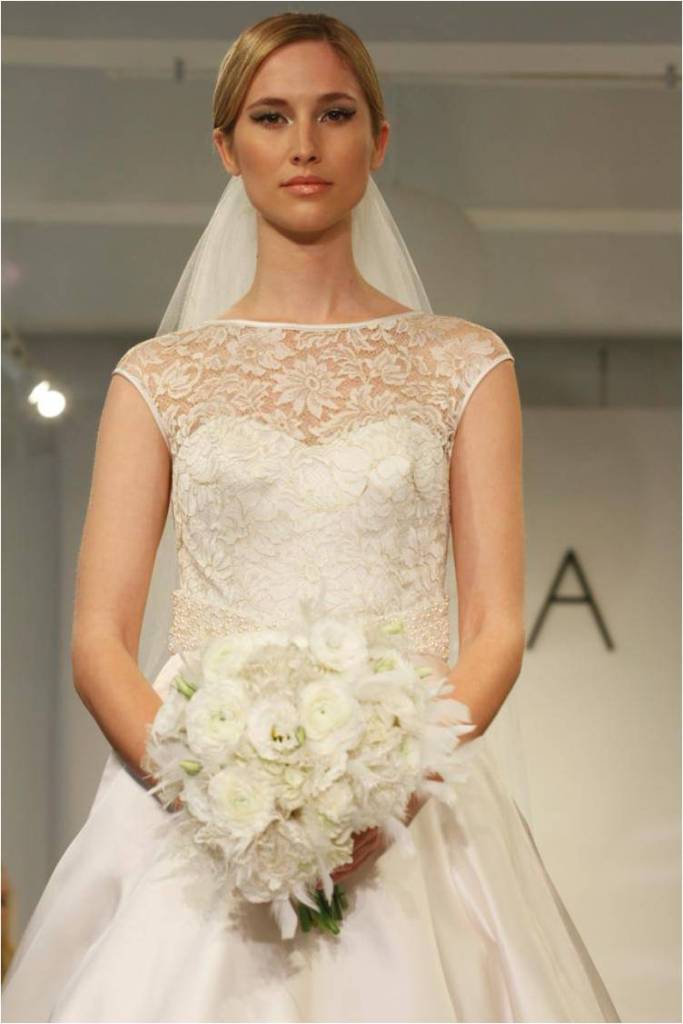 Celeste, detail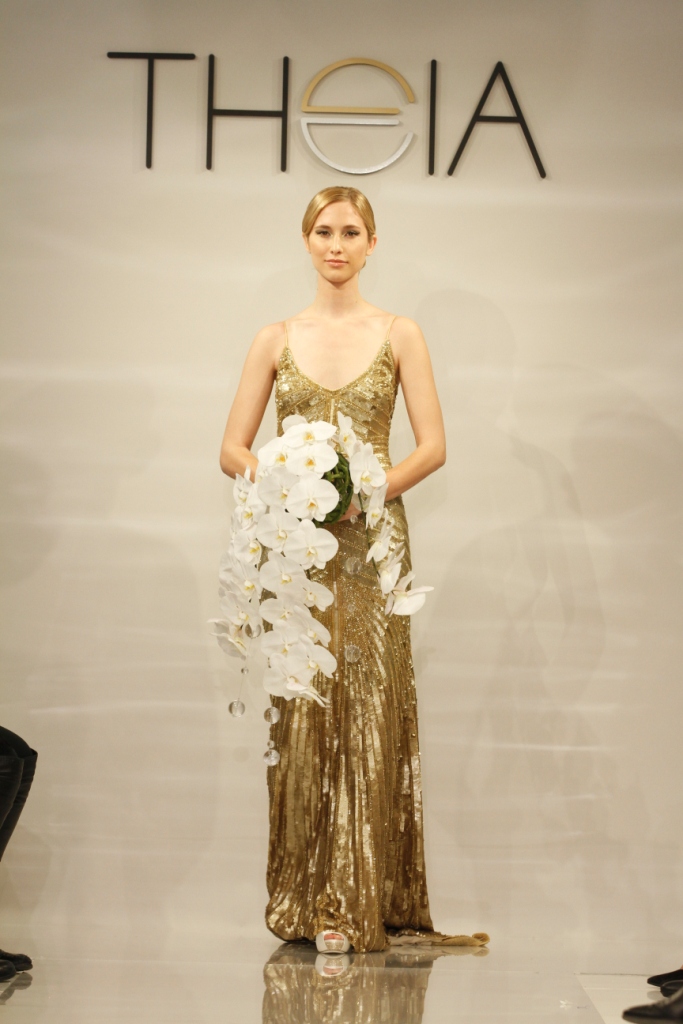 Gloria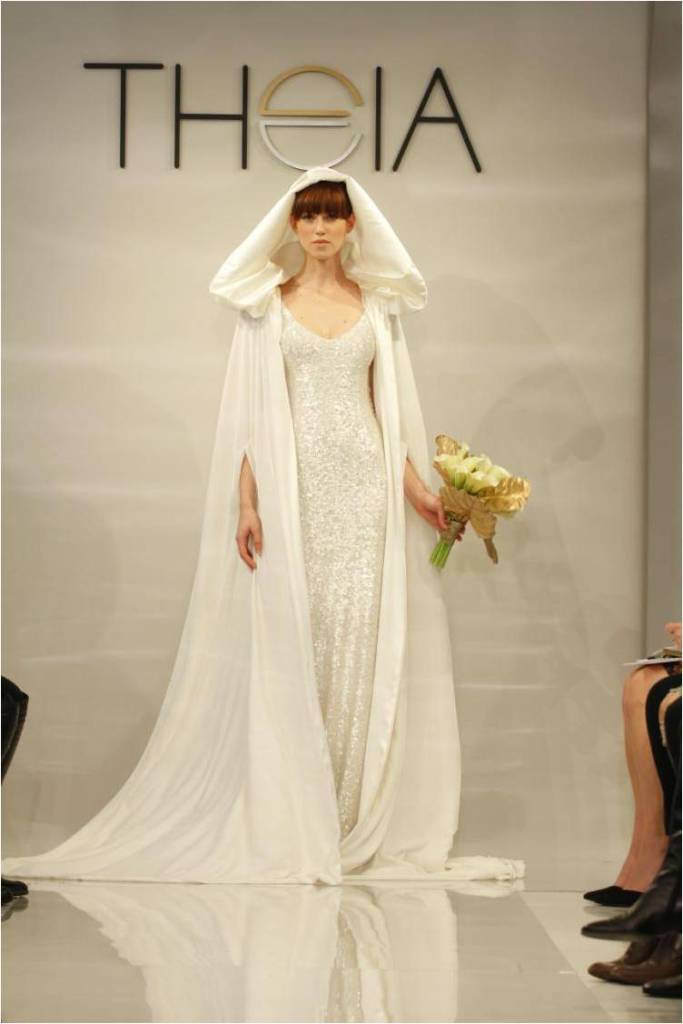 Siobhan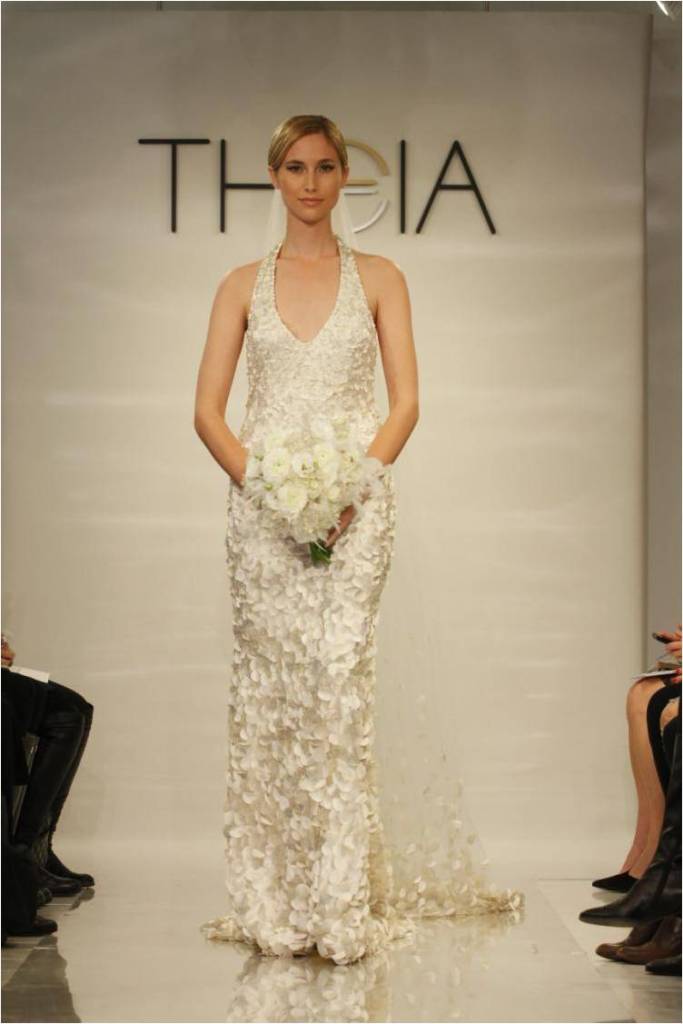 Christie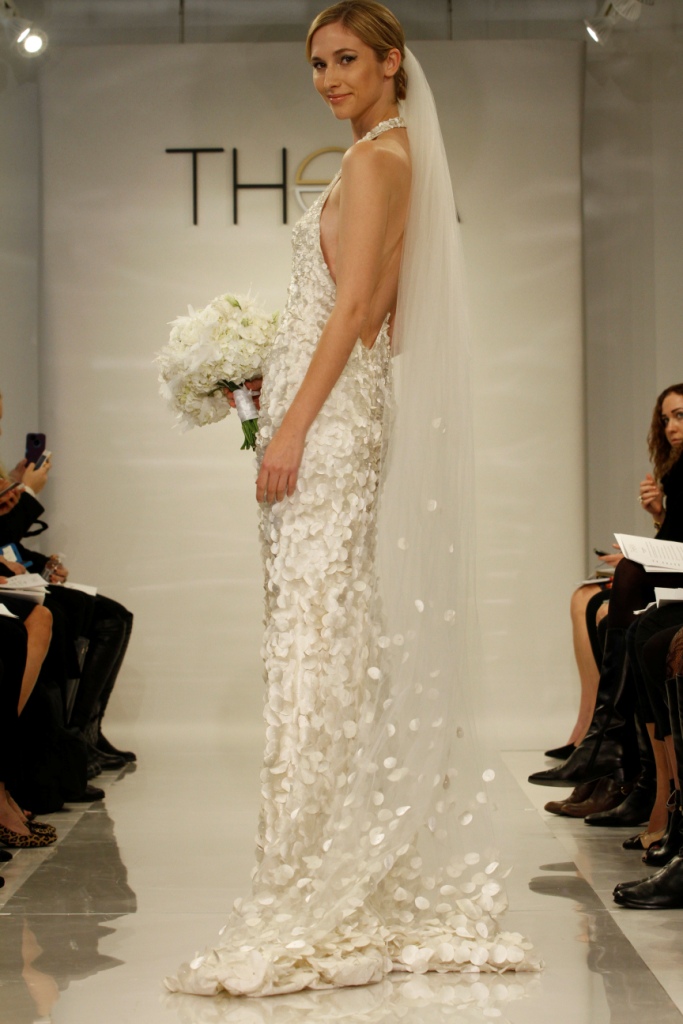 Christie
For more information, visit www.theiacouture.com
All dresses by Theia,  Hair by Kristen Okaly, Makeup by  Viktorija Bowers Flowers by Fleur de Pascal, Jewelry by Danhov, Shoes by Loriblu, Models: Caitlin Lyon -Fenton Moon, Kendahl Kersten - Fenton Moon, Aryka Noble - Wilhemina Models