Lilly Pulitzer Dresses for Weddings!
Lilly Pulitzer prints have long been a staple of festive warm weather dressing in spring and summer. Some of these vibrant playful prints and classic maxi dresses and shifts were just tailor-made for beach celebrations, and outdoor weddings and parties!
Affiliate links are used in this post about Lilly Pulitzer dresses. This means this site may earn a commission if you make a purchase from the products or sites we've linked to here.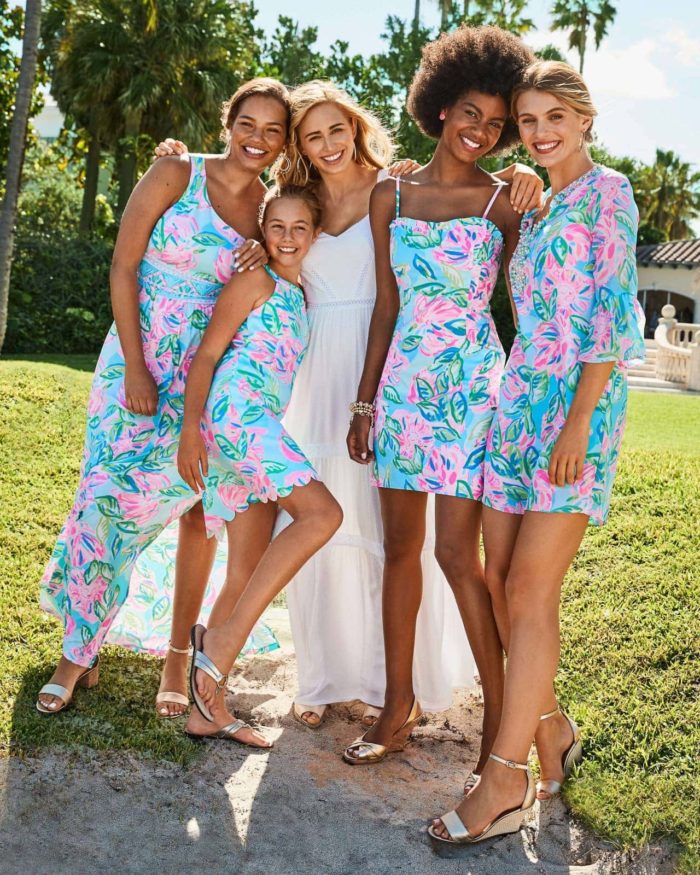 Lilly Pulitzer Wedding Party Dresses
To that end, the Lilly Pulitzer band has expanded its Wedding Celebrations offerings with made to match pieces for the entire wedding party. There are prints for bridesmaids, mothers, kids, and accessories like ties and shorts to create a cohesive wedding party style. It's the perfect look for any beach wedding, Lilly loving person, or a tropical destination wedding. These looks are great for family pictures at the beach as well, thanks to the family matching collections. There are also great white dresses that are perfect for bridal showers, rehearsals, honeymoon outfits, or simple white dresses to wear for a wedding ceremony.
Wedding Guest Dresses by Lilly Pulitzer
In addition to these styles for the wedding party, Lilly Pulitzer dresses are great for wedding guests. We love the Carlotta Maxi dress style for a beach-chic formal wedding or these brightly colored shift dresses. There are also some classic navy dresses that will suit any nautical-inspired event. Lilly has even created romper shift dresses and skort rompers - these look like dresses with the added coverage and mobility of pants! The more casual Lilly Dresses are perfect for daytime weddings and bridal brunches, showers, or outfits for a bachelorette party weekend.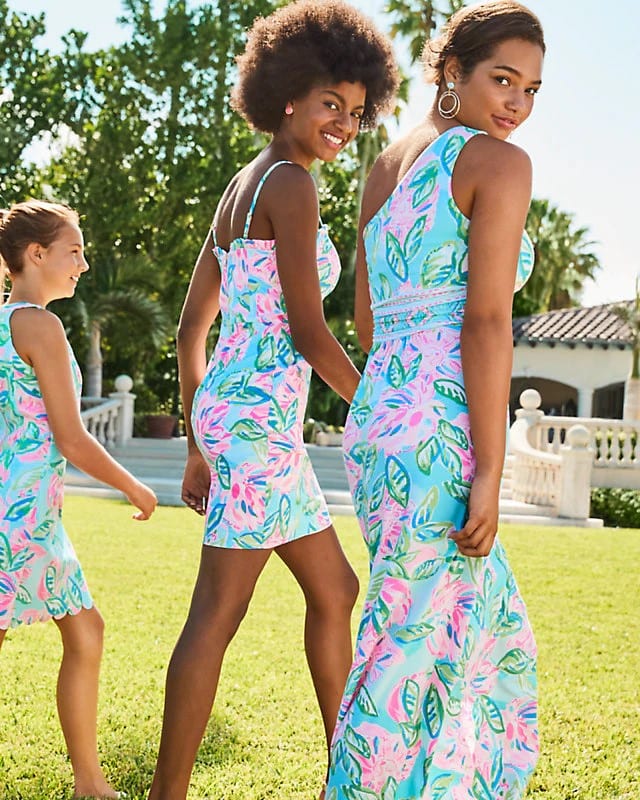 Little White Dresses by Lilly
A little white dress (or several) is the staple for brides to be. Lilly Pulitzer designers take their signature eye for details and turn them into cute white dresses for bridal showers, rehearsal parties, engagements, or wedding dresses. These dresses are also favorite picks for graduation and sorority events.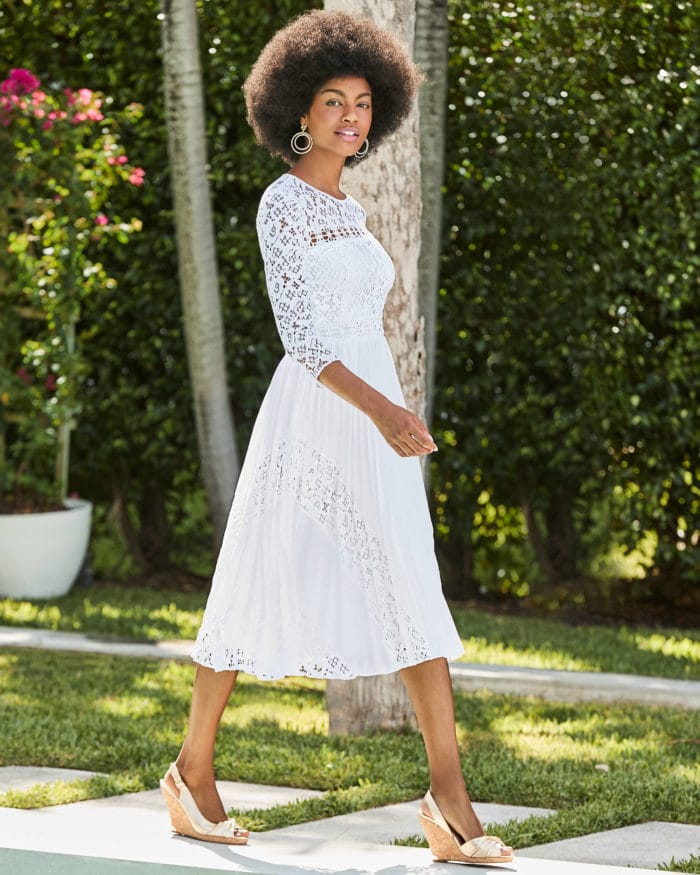 Shop The Dresses
We hope you also enjoy these wedding and special event ready picks from the latest Lilly collections!

You might also like this post about Beach Wedding Guest Dresses, What Should You Wear to A Bridal Shower as a Guest? and Summer Wedding Guest Dresses
More style ideas you might enjoy :