Top Bridesmaid Dresses for 2014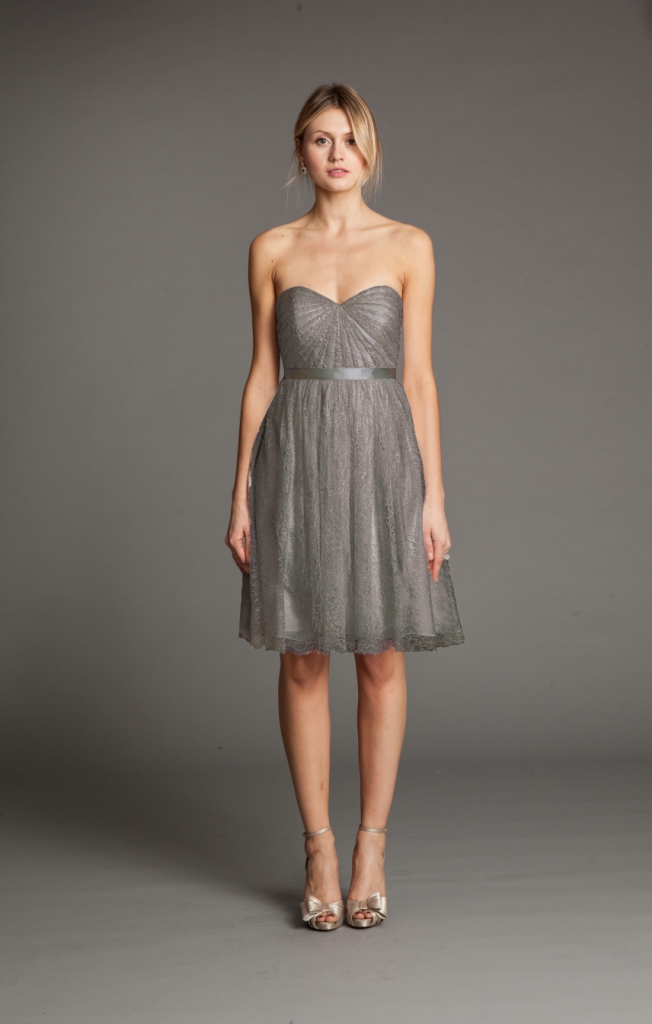 It's so hard to definitively say what are the top bridesmaid dresses for 2014, because, as I said with my picks for top wedding dresses, I'd contend that the perfect dresses for bridesmaids are a combination of  many things. First, the bride should love them,  they should fit the color scheme,  suit the setting, weather, and style of the wedding, and make one's attendants look and feel their best. With that said, I've seen some pretty great new styles in bridesmaid attire for 2014, and I want to share a peek at a few of my favorite collections this week,  along with my take about what makes them so special. Some of these are so innovative they have patents! Without further ado, here's part one of my picks.
Jenny Yoo Collection
I am a huge fan of the always beautiful, always classic designs from Jenny Yoo; that's why I wore a Jenny Yoo wedding gown.  Jenny Yoo's designs don't just have off-the-charts beauty, they are some of the most cleverly constructed dresses I've ever seen. Several of her styles are done with the patent-pending Nabi construction so that each dress with this design can be changed into  a variety of different looks. Aster and Willow below are two of these examples. Suri is not a convertible style, but is just so gorgeous and unique I had to share it with you, and there are several maternity styles as well! Jenny Yoo styles are available through fine boutiques, online through Jenny Yoo, and they also have exclusive styles available through Nordstrom Wedding Suite and BHLDN, where the style Annabelle is amazing and has 15 gorgeous options! You'll see more on that one below!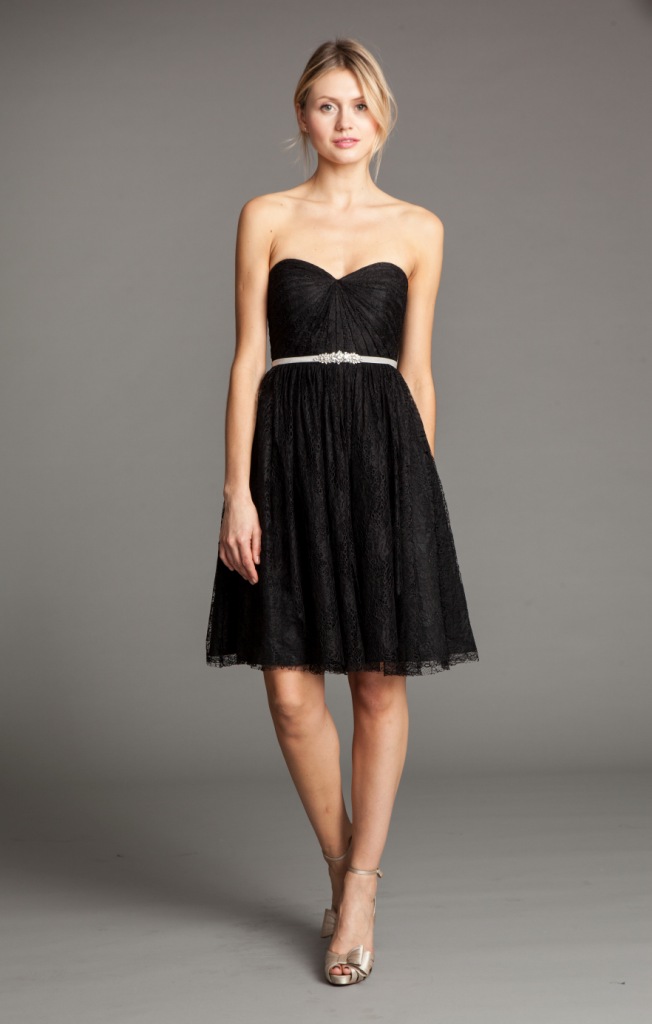 Aster by Jenny Yoo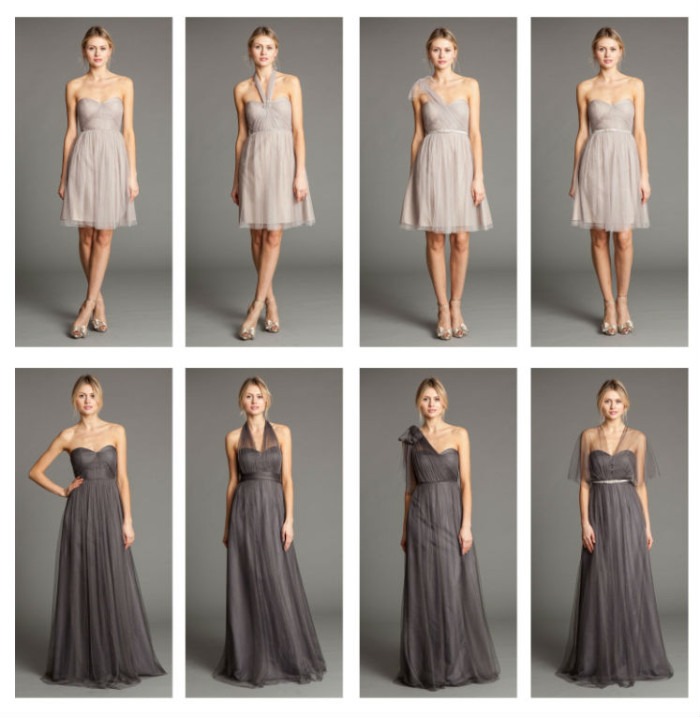 Amazing Nabi convertible styles!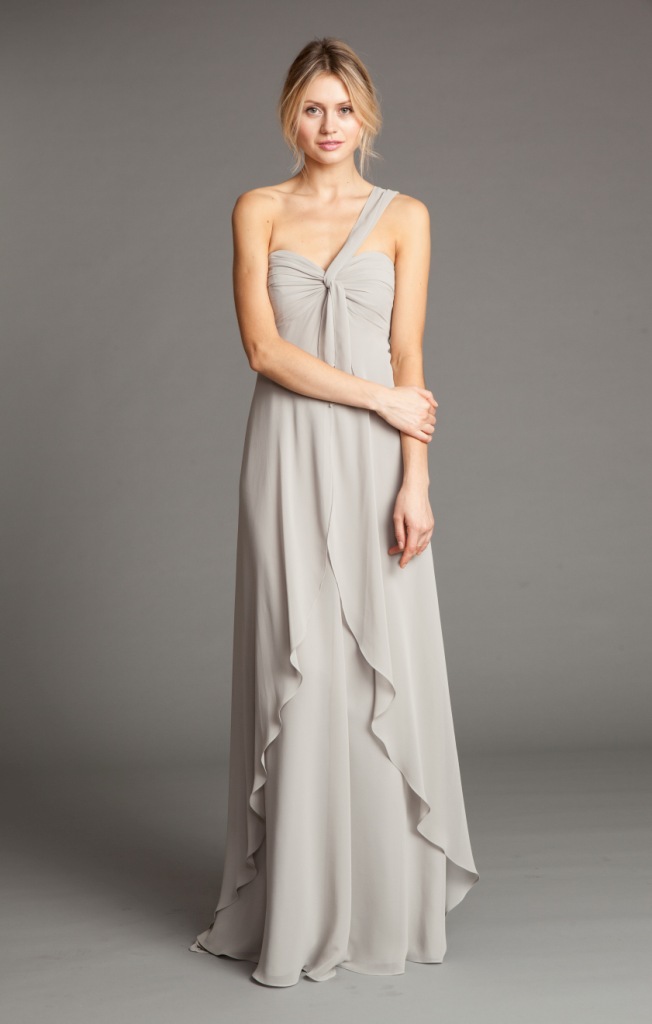 Suri Dove Grey by Jenny Yoo Get it at Nordstrom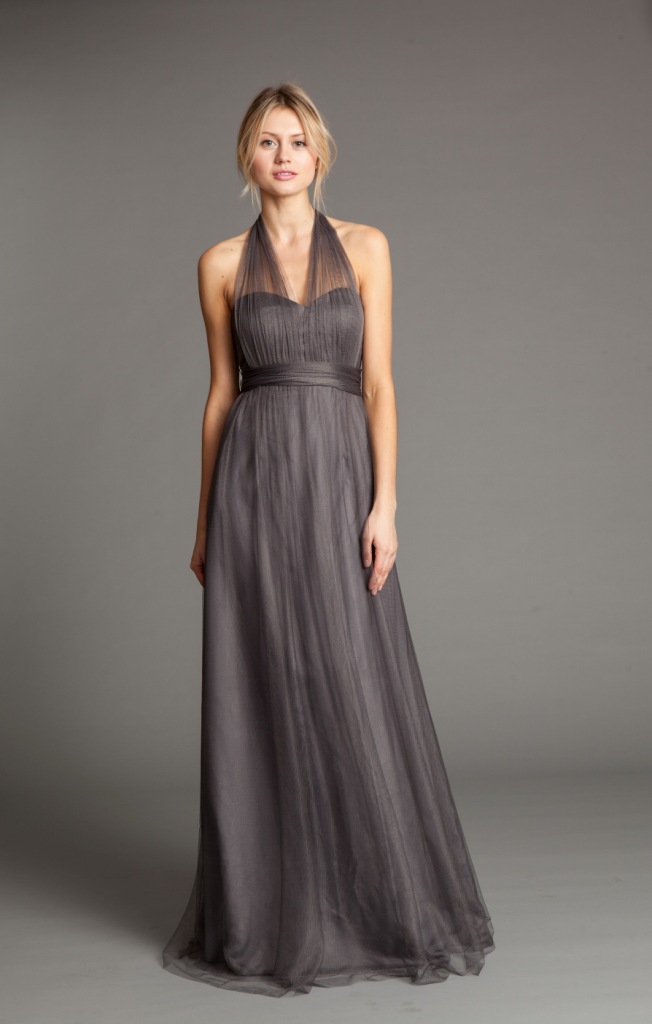 Willow by Jenny Yoo
Wtoo
The 2014 Wtoo collection didn't miss a beat with current trends like: lace, body-conscious draping, flirty halter and one-shoulder styles, and illusion necklines. These are such a big styles in ready-to-wear, but add to that the amazing color options and afforability Wtoo brings, and you'll see why I love these dresses! Ladylike lace in a rainbow of custom colors sounds like a win to me! These styles are available at your local bridal boutiques – check the Wtoo, store finder for more details, and through WeddingtonWay.
Wtoo Style 697
Jim Hjelm
The latest collection from Jim Hjelm is so full of sleek modern styles that look like they'd be so flattering and cute I couldn't help but take notice. I particularly love these structured slip dresses that have flattering shaping but that delicate look of thin straps. Perfect for  everything from a garden weddings, beach weddings and formal black tie.
Joanna August
Joanna August's  flattering feminine styles have been a favorite of mine since I first saw her highly wearable shapes. I love that she designs everything from slip gowns to long sleeve dresses with her signature floaty I'd-wear-these-even-if-I weren't-in-a-wedding style.  Her 2014 offerings are just as lovely as ever, adding choices like this goddessy one-shoulder style. Joanna August for retailers or online  also available online through Weddington Way.
Joanna August 8th Avenue Long Style
Watters
This season is all about daring backs and pretty necklines for bridal, which is why it's pretty fantastic that Watters has given bridesmaids the option of this gorgeous Queen Anne neckline and open back  style! Meet Iman!
Iman by Watters also available through WeddingtonWay
Anna Elyse
Anna Elyse is one of the fantastic Dress for the Wedding Sponsors, and their Unzipped collection, brings great little-to-no-alterations- needed innovation to  bridesmaid dress styles. I also love their Signature Classics, because of the mix and match necklines, skirts and bodices. Don't you love this little number called Lindsay? It has pockets! And that ruffled stand up collar is too cute!
Anna Elyse Signature Classics style Lindsay
Anna Elyse Signature Classics style Stacey Images by Lizzi Photography
LulaKate
You all  know by now how much I love stripes, and I've been coveting this perfect Garden Stripe style from Dress for the Wedding sponsor LulaKate since I first saw it. Also check out Farrow, Carrie and the new French Lace style at LulaKate!
BHLDN
BHLDN's bridesmaid line is the perfect choice for the modern romantic. I really can't get enough of the elegant lacy styles they offer. I adore the Jenny Yoo Annabelle style they carry  that converts into 15 + styles ( BHLDN has it in exclusive colors, as does Nordstrom) as well as the exclusive lacy styles by  Hitherto, Quilaree and McGinn.
Annabelle by Jenny Yoo at BHLDN
Monique Lhuillier
I don't think it's possible to have a discussion about fabulous bridesmaid dresses without the name Monique Lhuillier coming up. Her Fall 2014 collection has some searingly stunning styles, and many are available at Nordstrom. What's not to love these pleated criss cross style below, the asymmetrical gown with stragetically placed keyhole, and my favorite — the Grace Kelly tea-length timeless style below?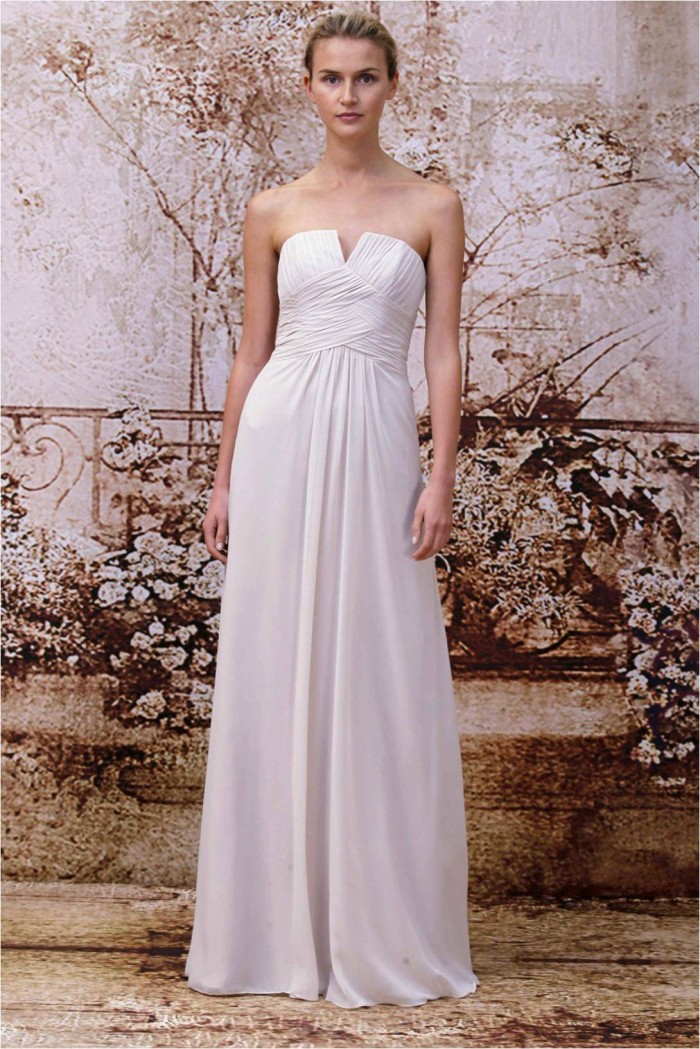 Monique Lhuillier Style 450172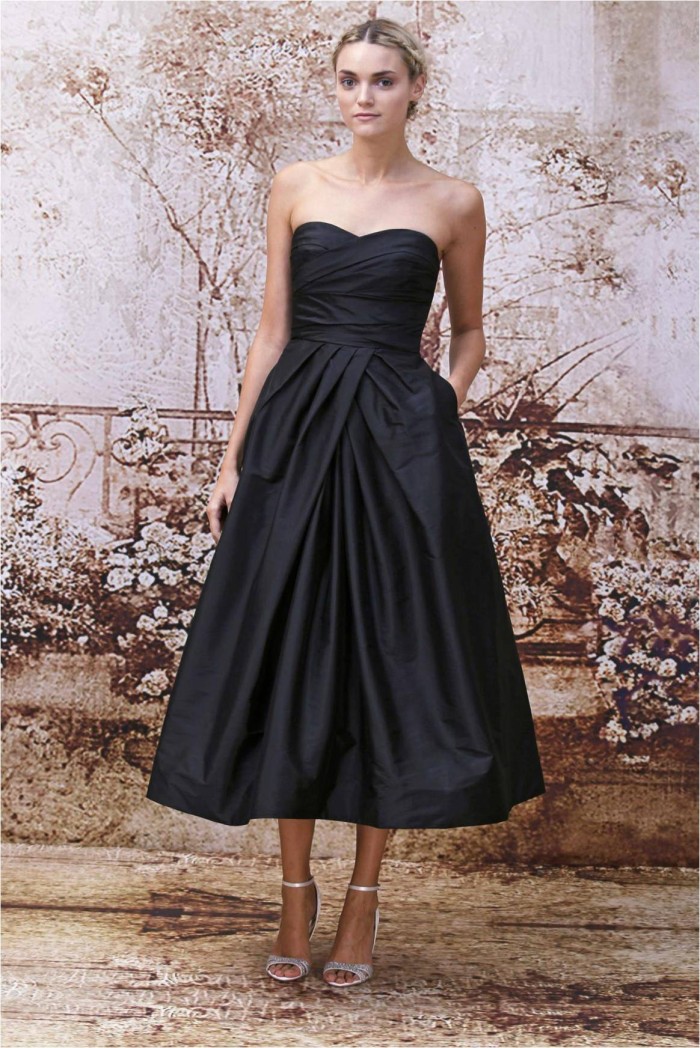 Style 450199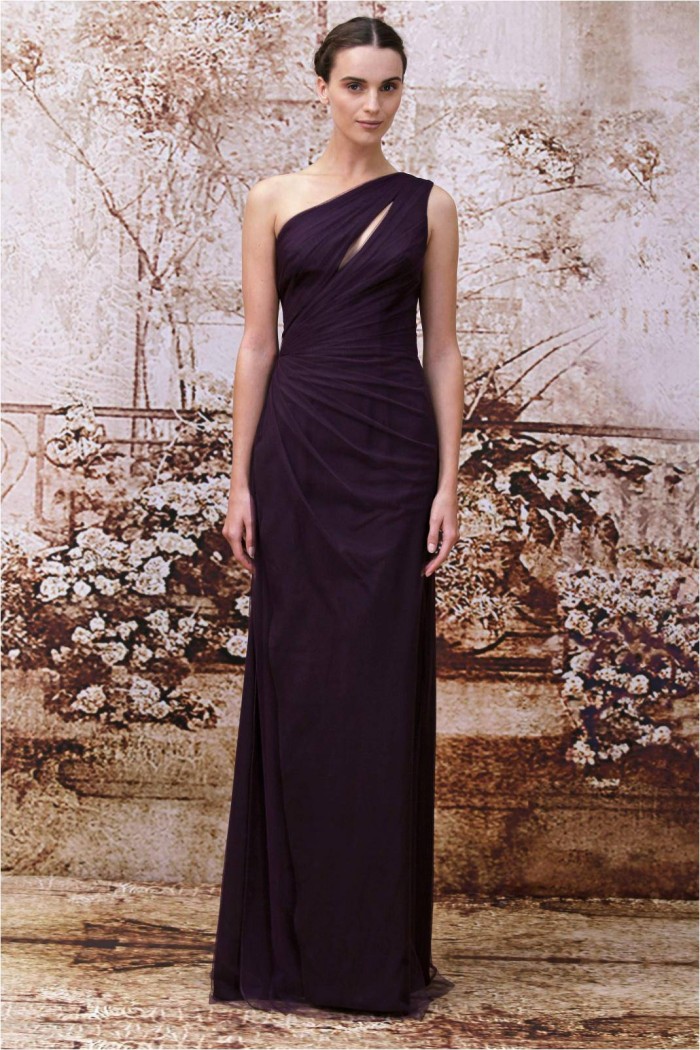 Style 450213
As you can see, there's every bridesmaid dress style imaginable from super preppy to garden goddess, or complete formal elegance to suit any style wedding and wedding party! Stay tuned for a few more picks soon to round out some of the amazing bridesmaid dress options that are out there this year! See other Bridesmaid Dress posts, the dresses I've picked in the bridesmaid dress shop, and the selected members of The Collection for more inspiration.
More style ideas you might enjoy :