Vineyard Styled Shoot
Hi, Friends! Today I have something different for you than my usual style ideas.  I'm thrilled to be sharing this styled shoot of a 1920s-inspired vineyard concept, created and brought to life by two of my friends who have encouraged me a great deal with Dress for the Wedding;  photographer Brian Shoff  and makeup artist Katie Engle. I loved the vintage style and muted golden light of this vineyard session, and I thought my readers would enjoy it too!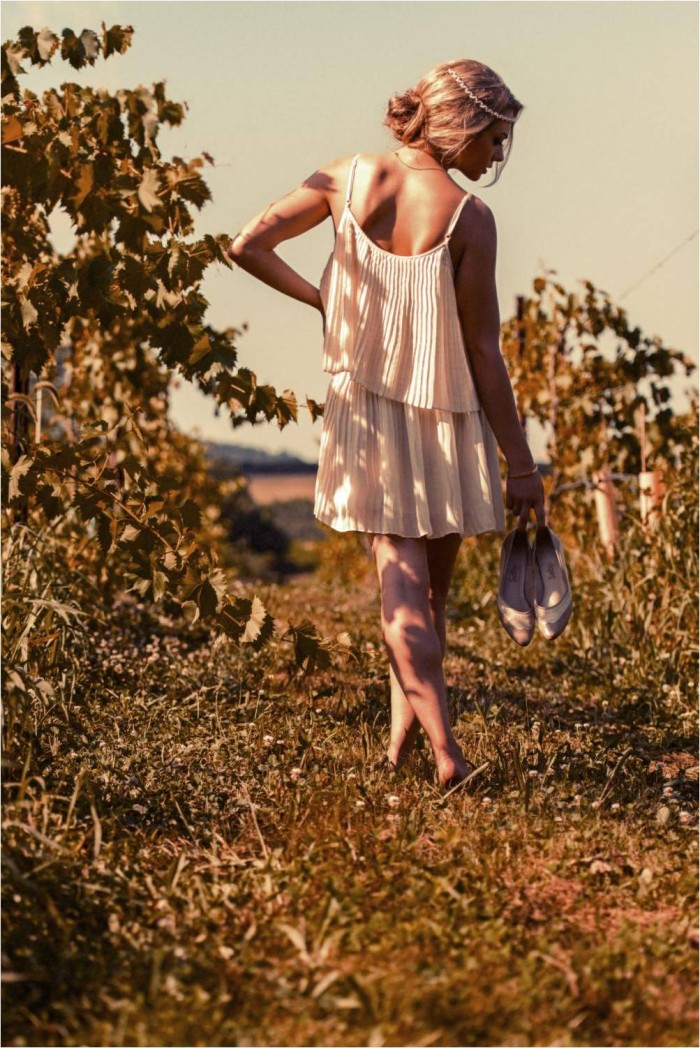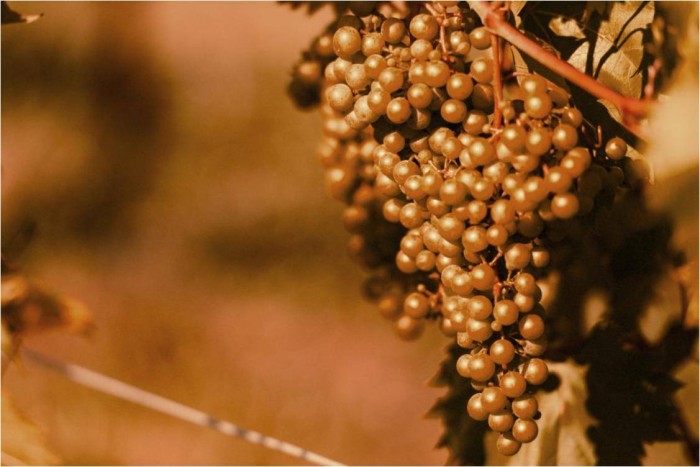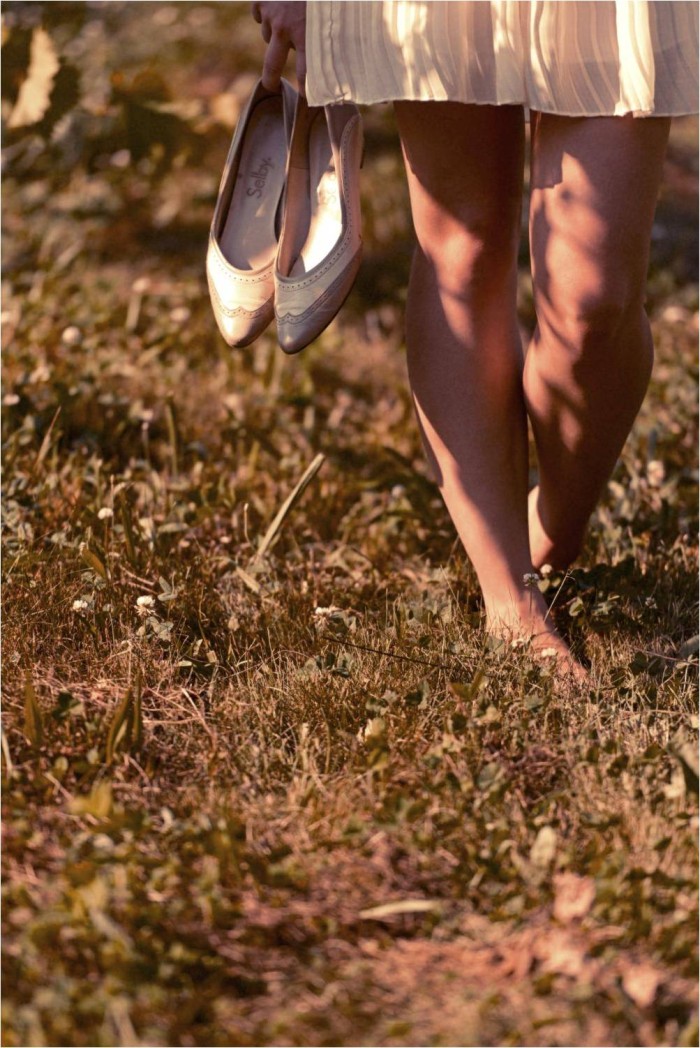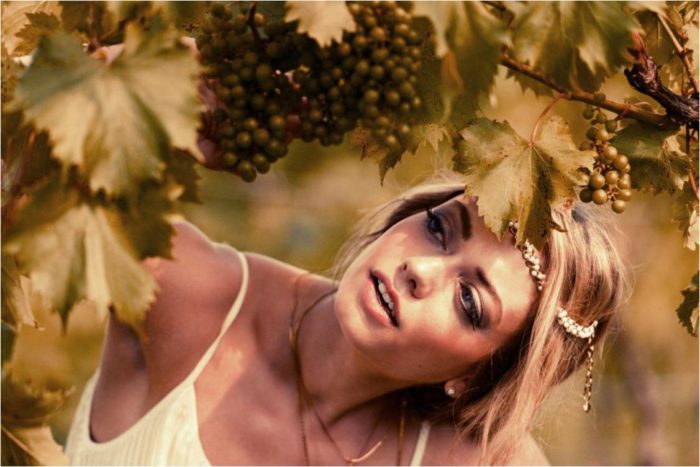 Like many of us, Katie -- the stylist and makeup artist behind this shoot --  has been taken with 1920s art deco styles that have had a major resurgence with the advent of The Great Gatsby movie. This shoot is just one part of a series she did on these Gatsby looks;  take a look at her Facebook album to see the rest of the looks in series that she and Brian created.
I love how the pleated dress and gilded headband  looks at home in this setting amid the grapes and vines at Adams County Winery so that the look is not only a nod to 1920s but also give this shoot what I'm calling a "Greek-goddess-meets-wood-nymph" quality. The light Brian captured just makes all the images glow.
Katie sourced the model's dress and accessories from local vintage and thrift shops. Would you believe this fabulous look was done for $6?
The pieces shown are one of a kind, but if you want to get this look, here are a few similar pieces (Sorry, I'm not as resourceful as Katie -- I couldn't keep it to under $6!)
Similar pieces: Pleated chiffon dress / Jeweled Headband / Long gold necklaces / Spectator heels
---
Katie Engle is available for bridal makeup in the Pennsylvania area, and Brian Shoff Photography is available for photography and portraiture in the Pennsylvania area.
Katie is also hosting a giveaway for a free bridal makeup session ($50 Value) to those in the  PA, MD VA, DE, NJ areas. Visit http://bride.marykengle.com/  for more details and to enter!
Our thanks to:
Amy Hawkins
Model / Creative Co-Pilot
Brian Shoff
Photographer / Story
More style ideas you might enjoy :