We've collected some ideas, invitations, and decor for same-sex weddings.
Affiliate links are used in this post. This means this site may earn a commission if you make a purchase from the products linked to here.
Wedding Decor and Ideas for Same-Sex LGBTQ+ Weddings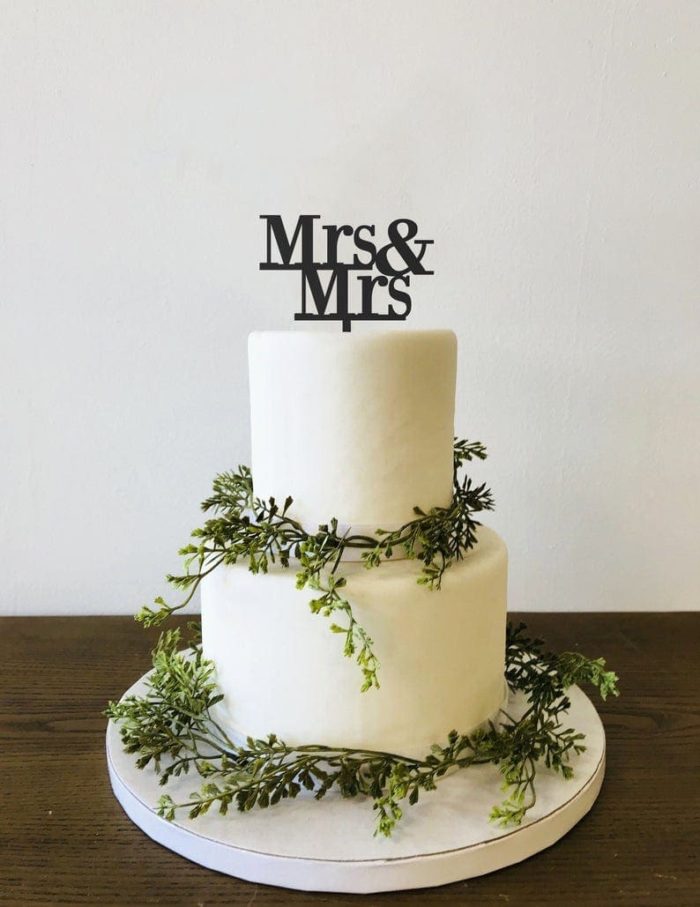 Happy Pride Month! Dress for the Wedding strives to be a welcoming and a wedding website that supports all couples, partnerships, and weddings. We support love in all forms. As a wedding shopping site, we know that finding just the right details for your wedding and finding decor, attire, and invitations that fit you as a couple is an important part of your wedding. We're here to help you find all the personalized touches that reflect your love and your partnership.
While same-sex and LGBTQ+ couples obviously can choose from the complete array of wedding dresses, suits, wedding attire, wedding decor ideas, and invitations that are available in the world or on this site, you may also want some wedding decor details that speak to your union in a more personalized way.
Same-Sex and LGTBQ+ Wedding Finds
We are always keeping an eye out and striving to find more wedding attire, decor, vendors, and styles that are inclusive of --or specifically tailored for-- same-sex or LGBTQ+ couples. Places like Etsy offer some great invitations, decor, and even attire ideas for same-sex couples. Below we have created a shoppable section dedicated to recent finds that are perfectly suited to same-sex or LGBTQ+ weddings and receptions!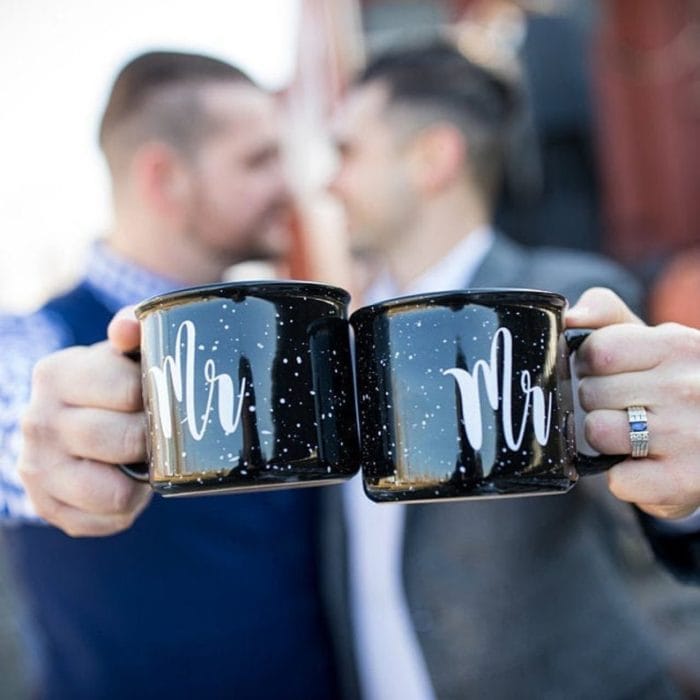 Shop LGBTQ Wedding Ideas and Decor
Here are our latest shopping finds.

You may also want to browse wedding dresses see our picks for suits and tuxedos, see these White Jumpsuits for Weddings, and wedding tuxedos for women.