Wedding Dress of the Day: Jophiel By Claire Pettibone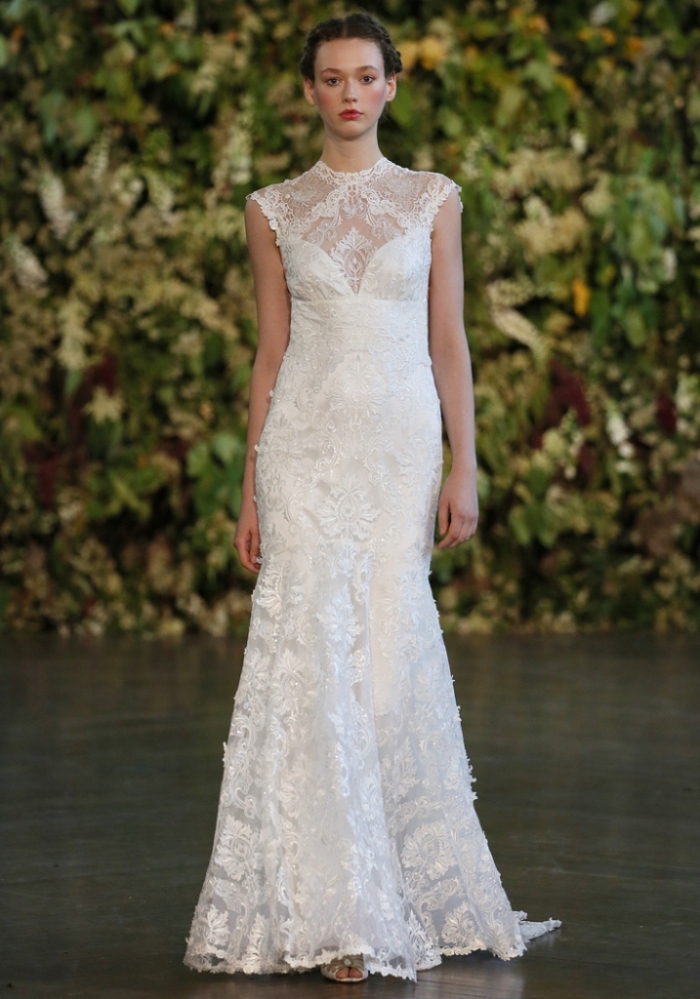 Wedding Dress of the Day: Jophiel by Claire Pettibone
I hope you've been enjoying all the wedding dress previews I've been sharing over the past few weeks. As much as I love giving my readers the runway experience of seeing all the gowns in a collection, I also feel like it's important to view wedding dresses one at a time, which is why I'm bringing back my 'Wedding Dress of the Day' feature in addition to my regular posts.
When you're trying to choose one special gown for your wedding day, it can get a little overwhelming to see ten or more dresses at a time, and some of the detail that should really be appreciated in each gown gets lost. If ever there was a collection where each gown should be looked at one-by-one, it is Claire Pettibone's Fall 2015 Bridal Couture Collection. There is a mind-boggling amount of detail in each gown. Her "Gothic Angel" Collection displays splendor and incredible detail inspired by the stained glass windows and ornate architectural treatments of the world's most magnificent cathedrals, and the collection is a masterpiece itself.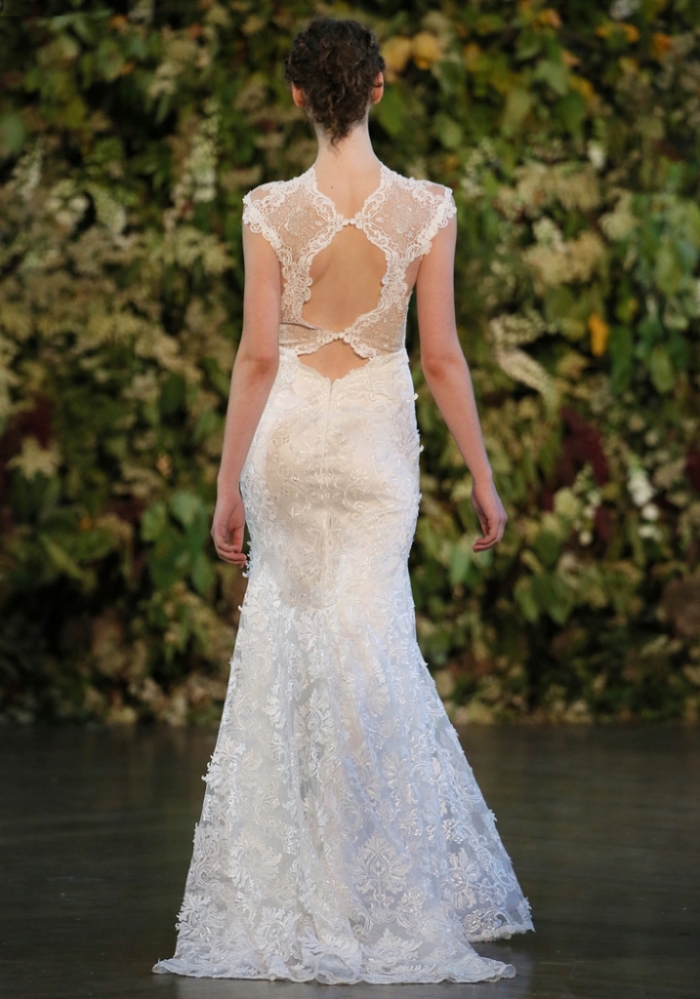 We start with 'Jophiel'. It was hard to pick just one gown to highlight especially in a collection with such beautifully individual gowns, but I love the high lace neckline, the patterning and the symmetry of the cut out in the back.   Just lovely, don't you think?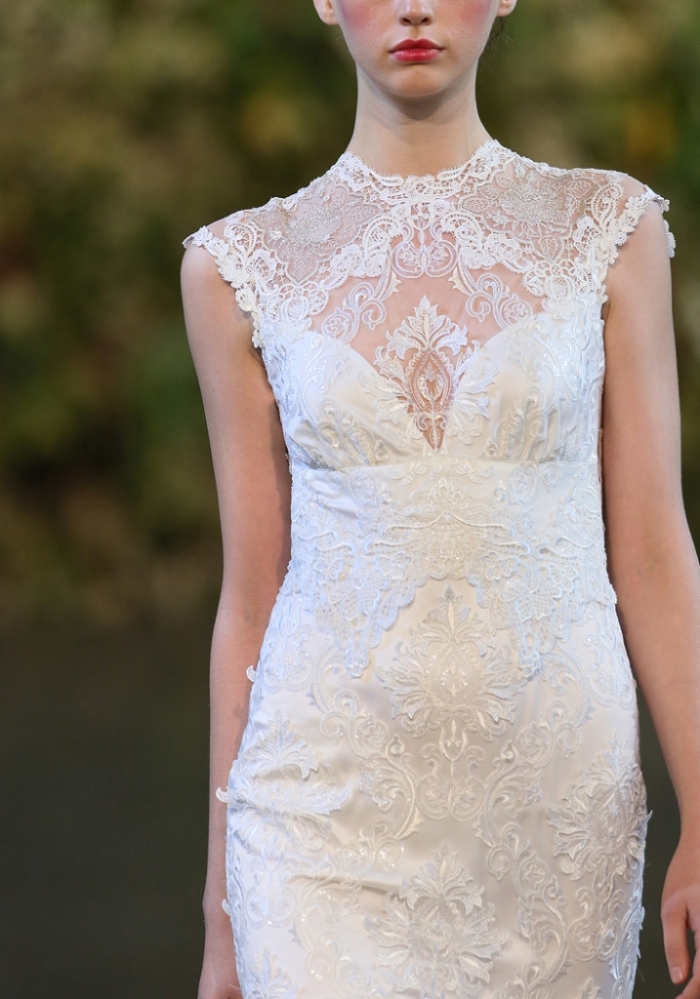 Detail on Jophiel
I'll soon be showing you the rest of this is wonderfully intricate collection. For now, for more details about where to find and purchase Claire Pettibone Wedding Gowns, please visit clairepettibone.com
More features you might like:
Claire Pettibone Decoupage Collection