A look at the Spring 2019 Bridal Collection from Allison Webb New York.
Wedding Dresses by Allison Webb Spring 2019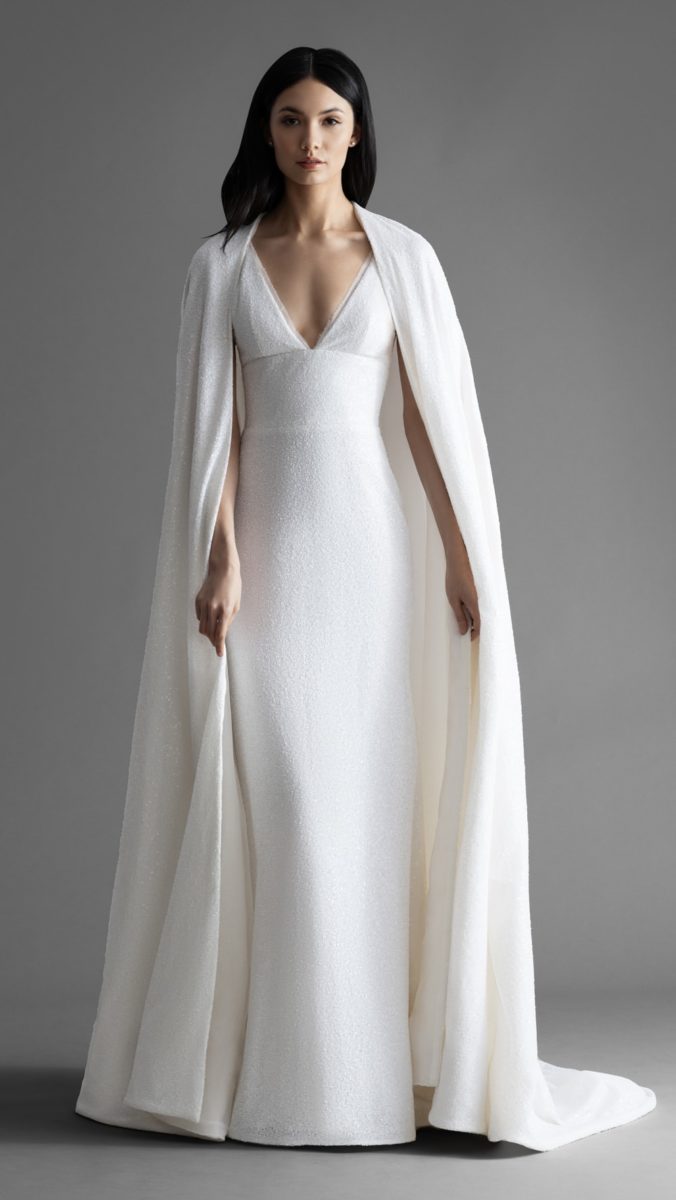 Today, we have wedding dresses for Spring 2019 from the designer's namesake collection, Allison Webb. We've previously shared some of Allison Webb's Ti Adora wedding dresses, and you've loved them, so we're sure you'll adore these as well!
Allison Webb New York Wedding Dresses
We are so drawn to the brand's signature style of "elevated elegance" shown in the clean lines and details done with a refined and polished touch. It's no surprise that we are so enamored with this designer's creations. Allison Webb has worked on the bridal styles of our favorite labels like Oscar de la Renta, J.Crew, and Ann Taylor. Her style has been informing the designs of some of our favorite looks for some time!
Allison Webb Spring 2019 Bridal Collection
The Spring 2019 Allison Webb Collection is full of some of the best touches going in bridal today: wedding dresses with buttons up the back, gowns with pockets, understated embellishments, and slim crisp silhouettes. Some of these gowns -- like Brinlee and Easton-- also feature and detachable options like bows and capes that give these gowns a beautiful variant.
Spring 2019 Bridal Collection Allison Webb
Enjoy your look at the Spring 2019 Collection. For more information on these gowns, or to find a boutique near you that carries Allison Webb bridal gowns gowns, please visit jlmcouture.com/allison-webb
Ava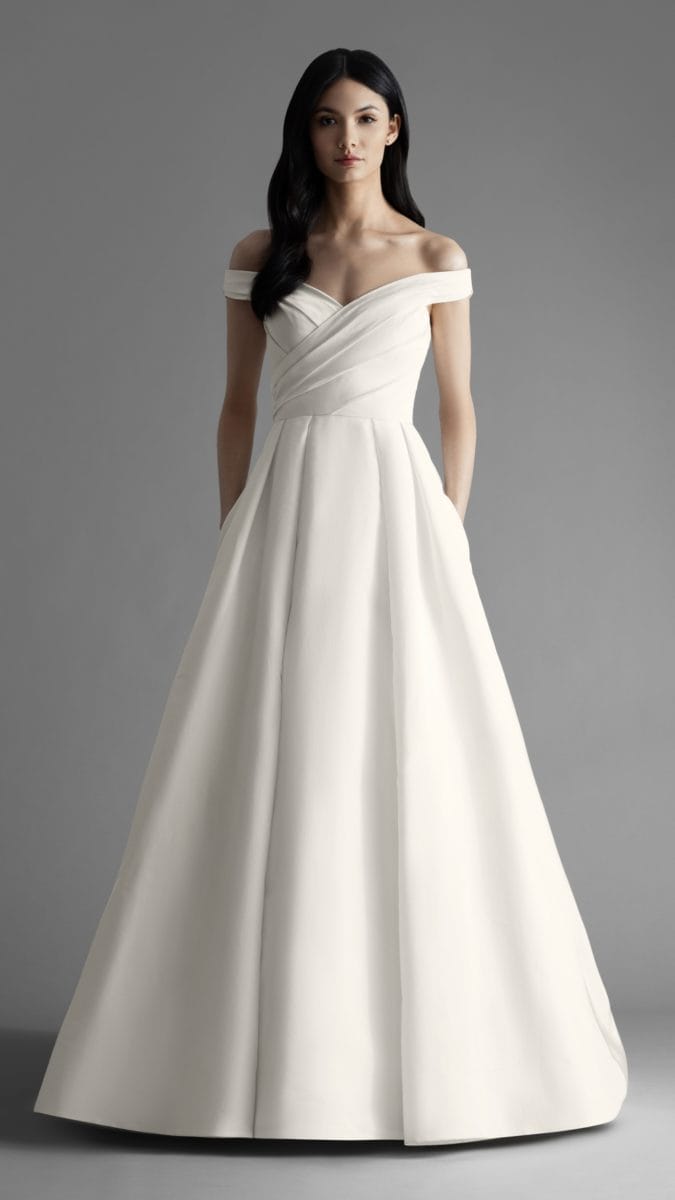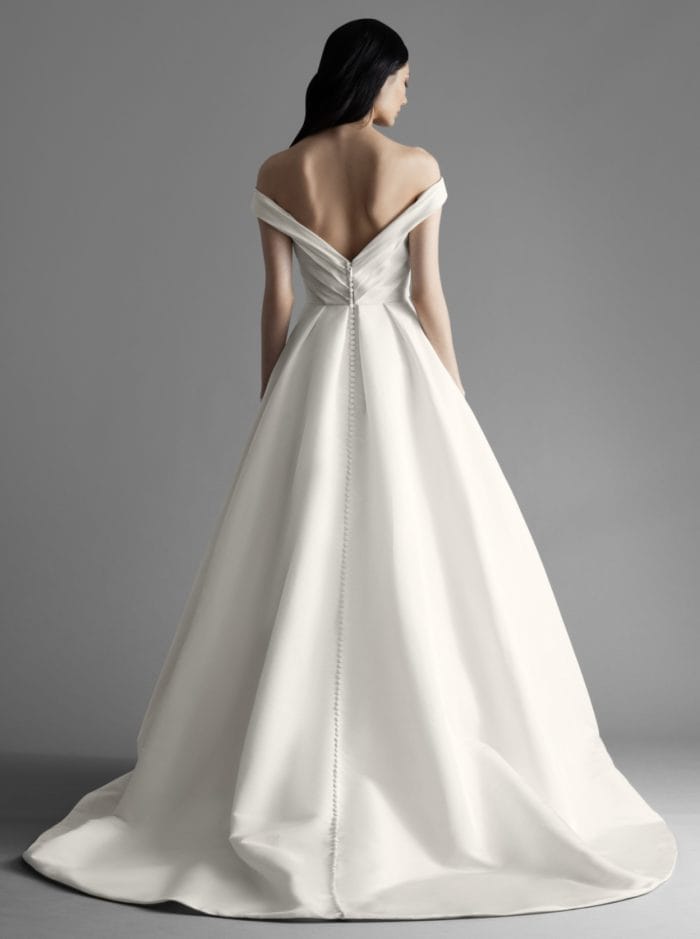 Ellis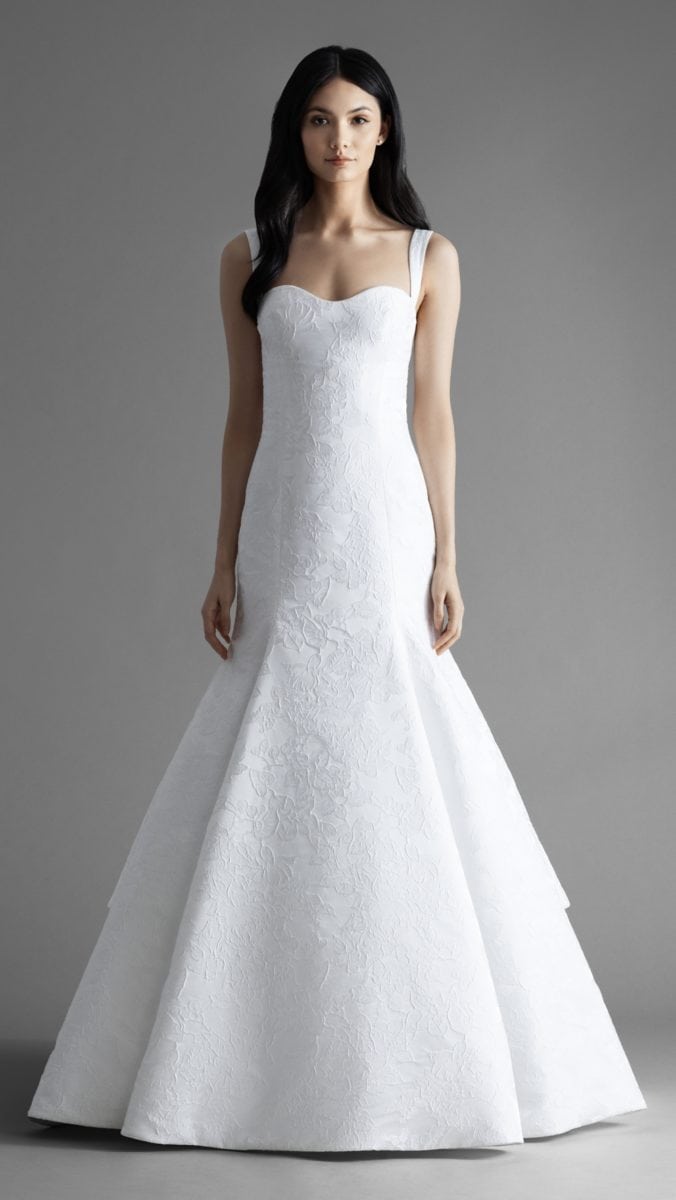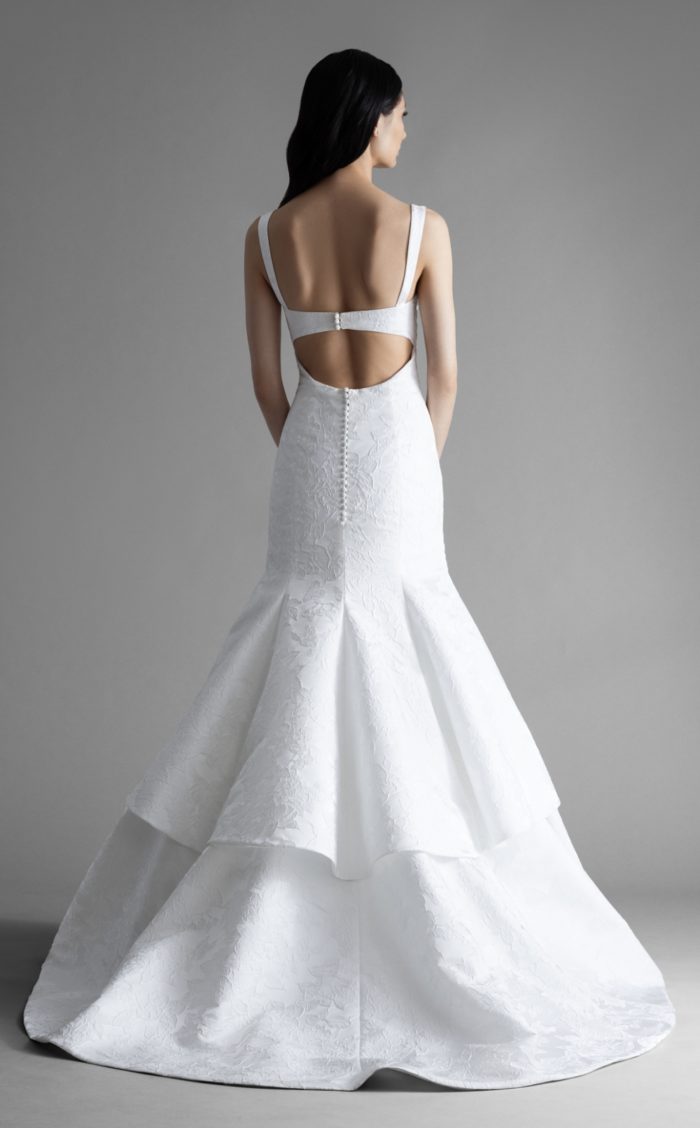 Alexa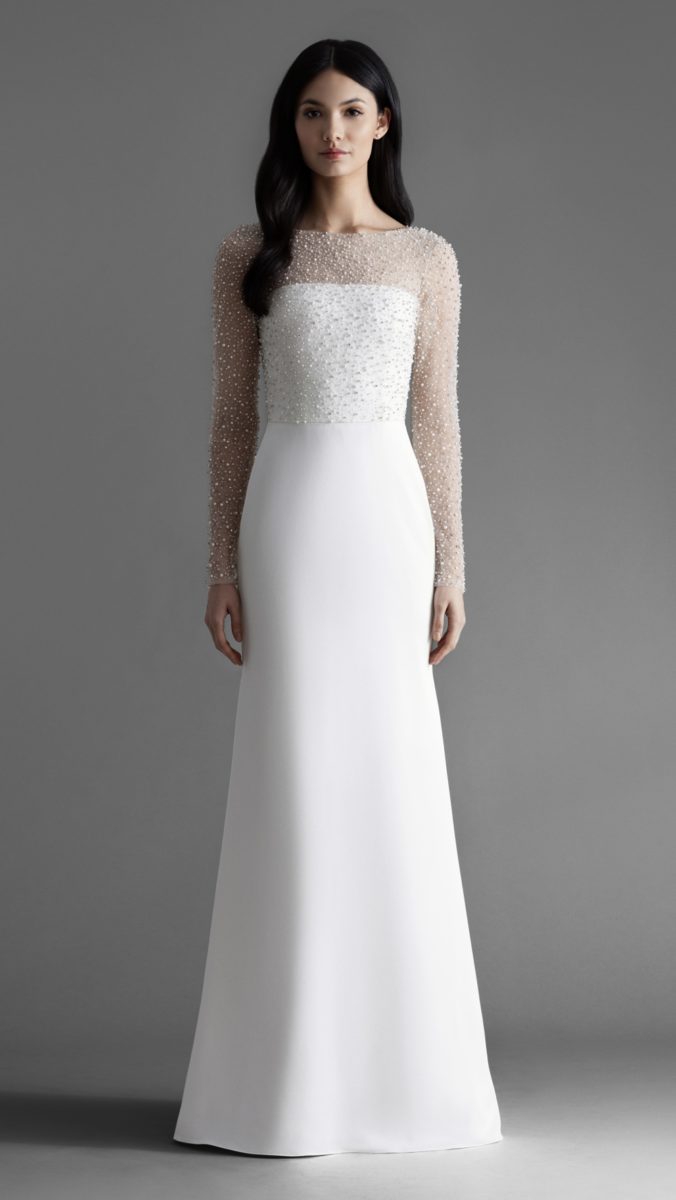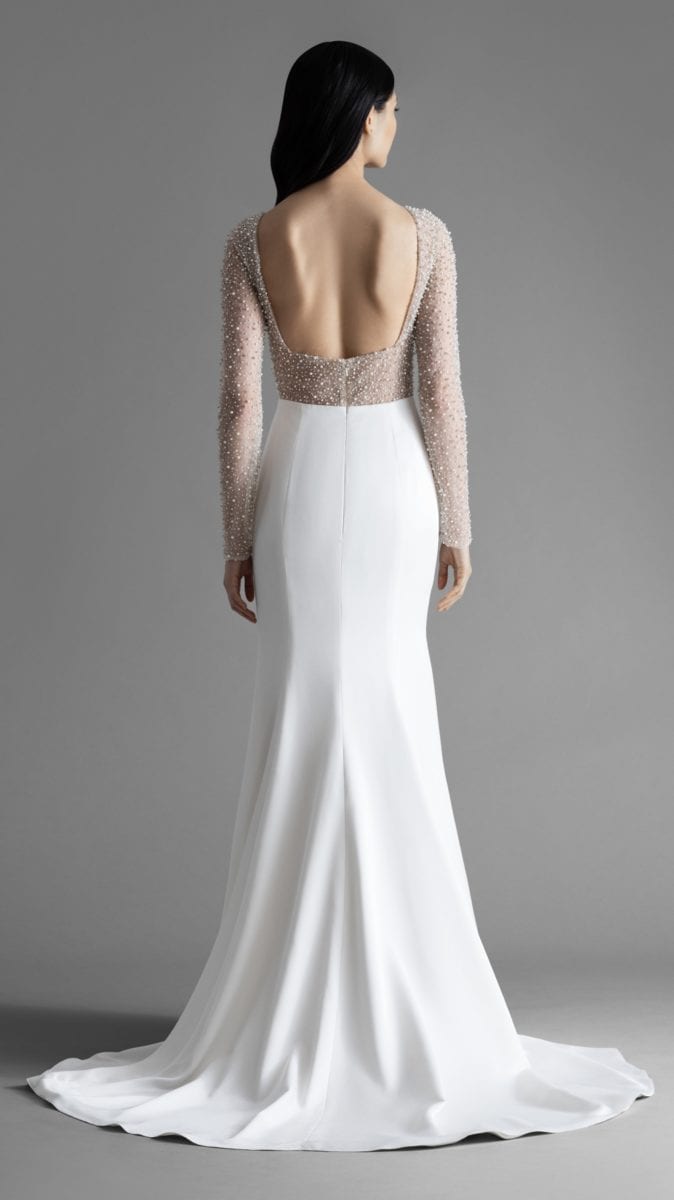 Chadwick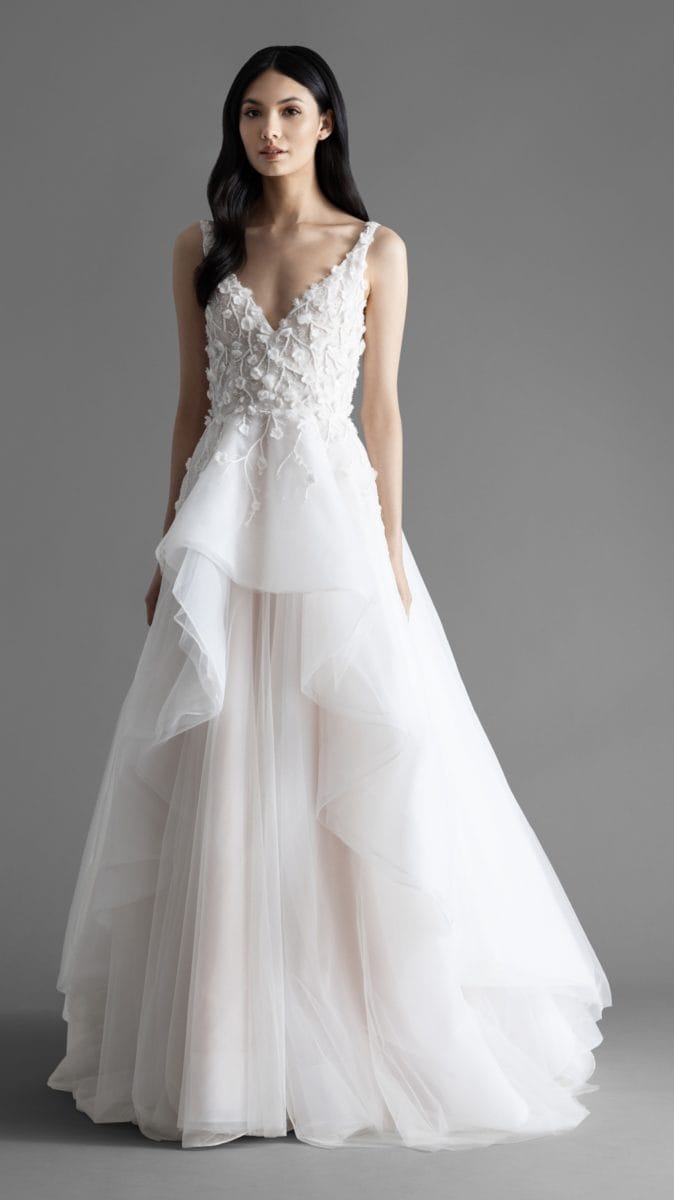 Rose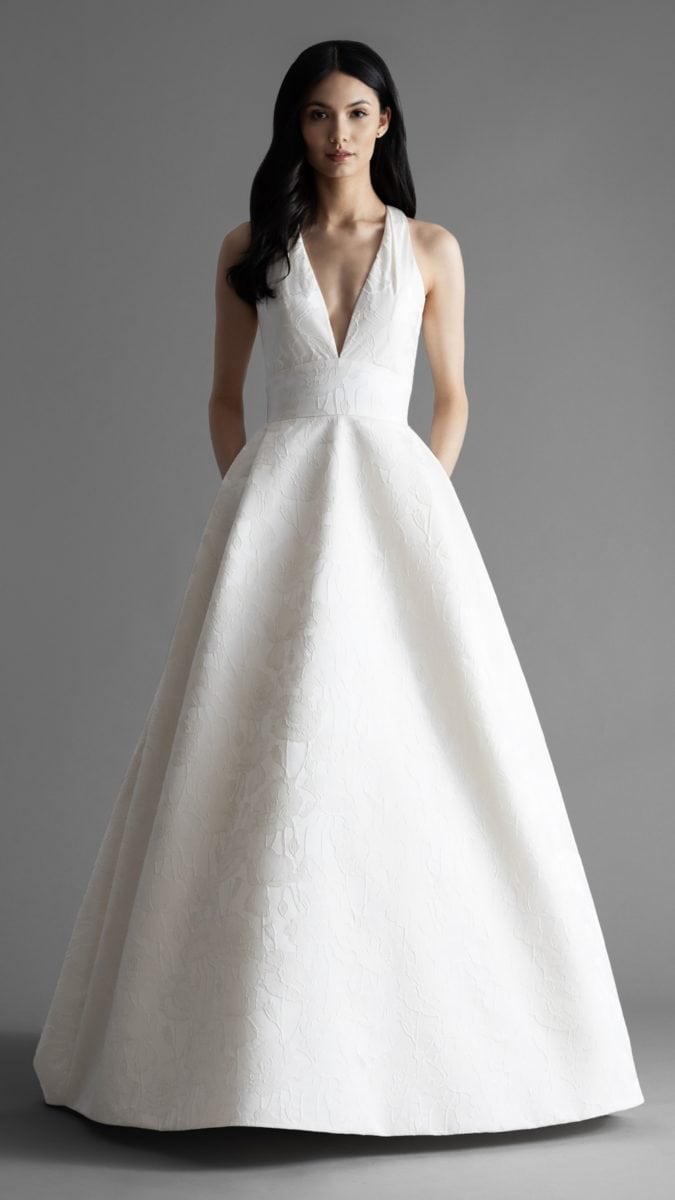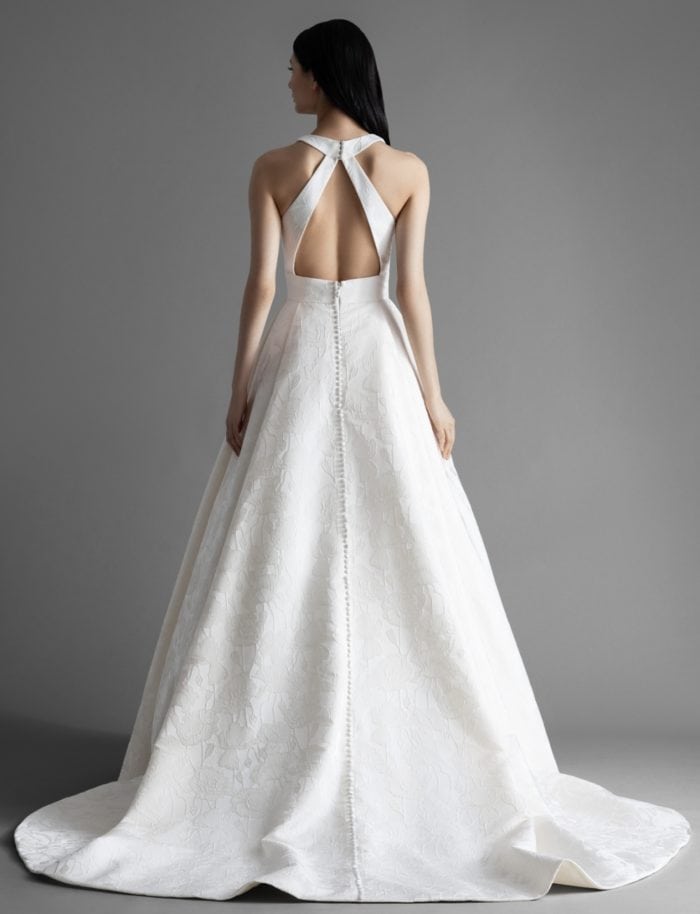 Blaire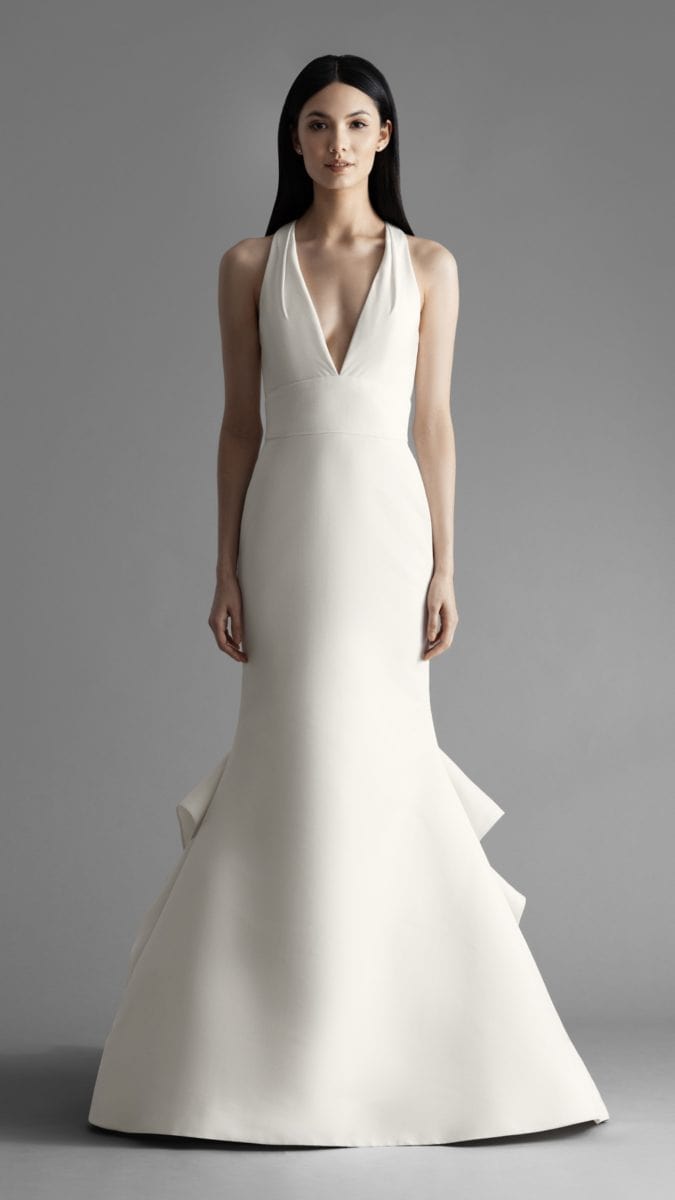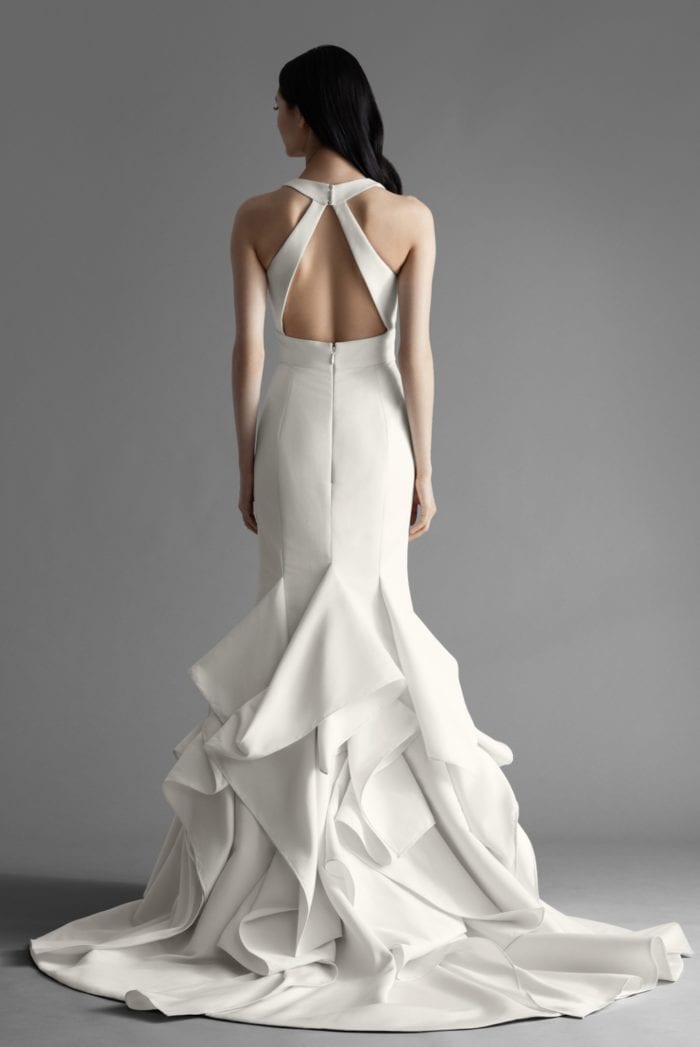 Easton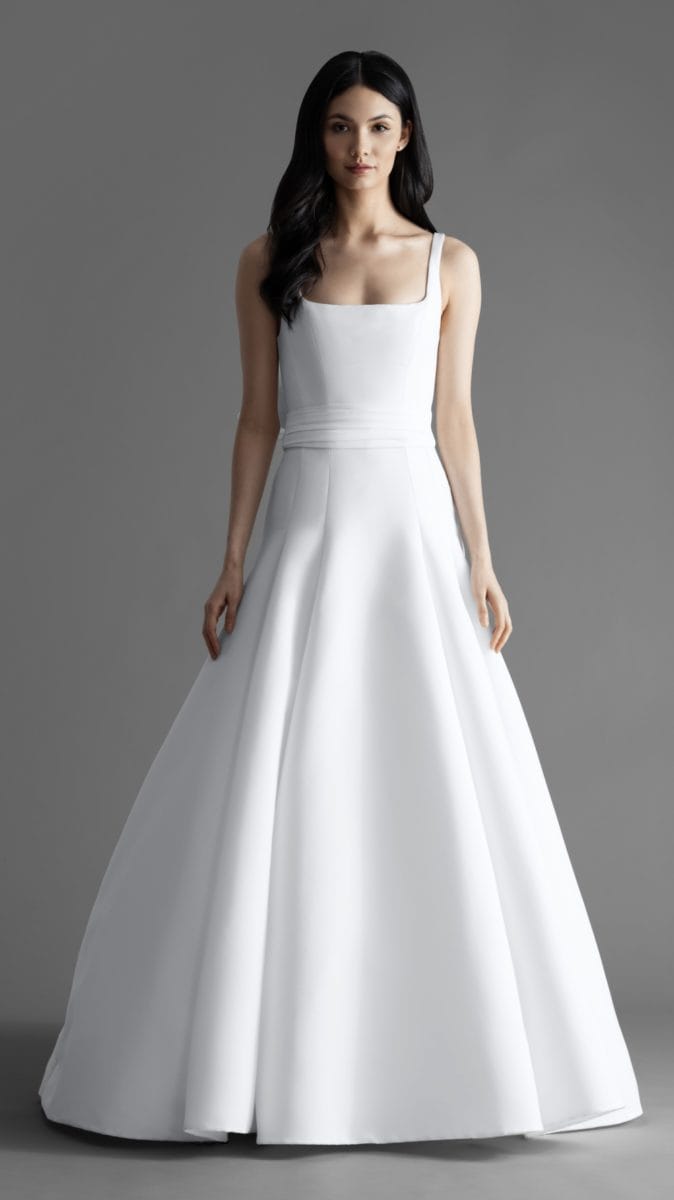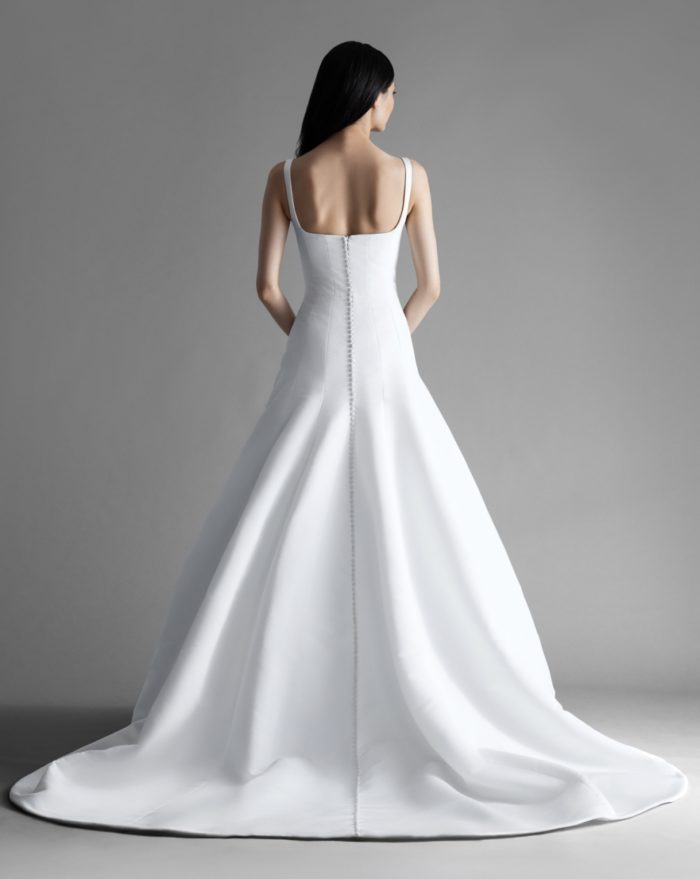 Easton with Bow Option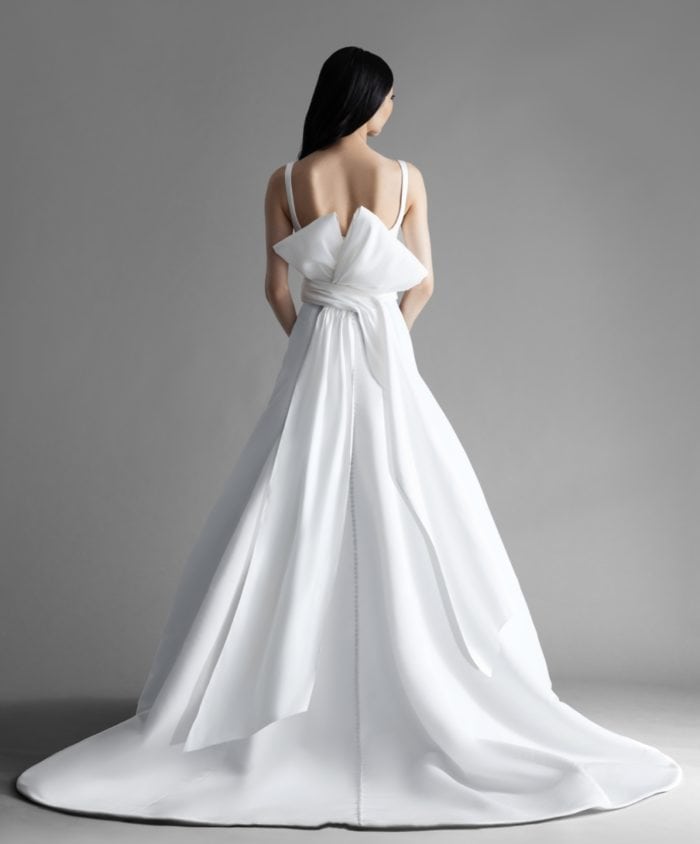 Kensington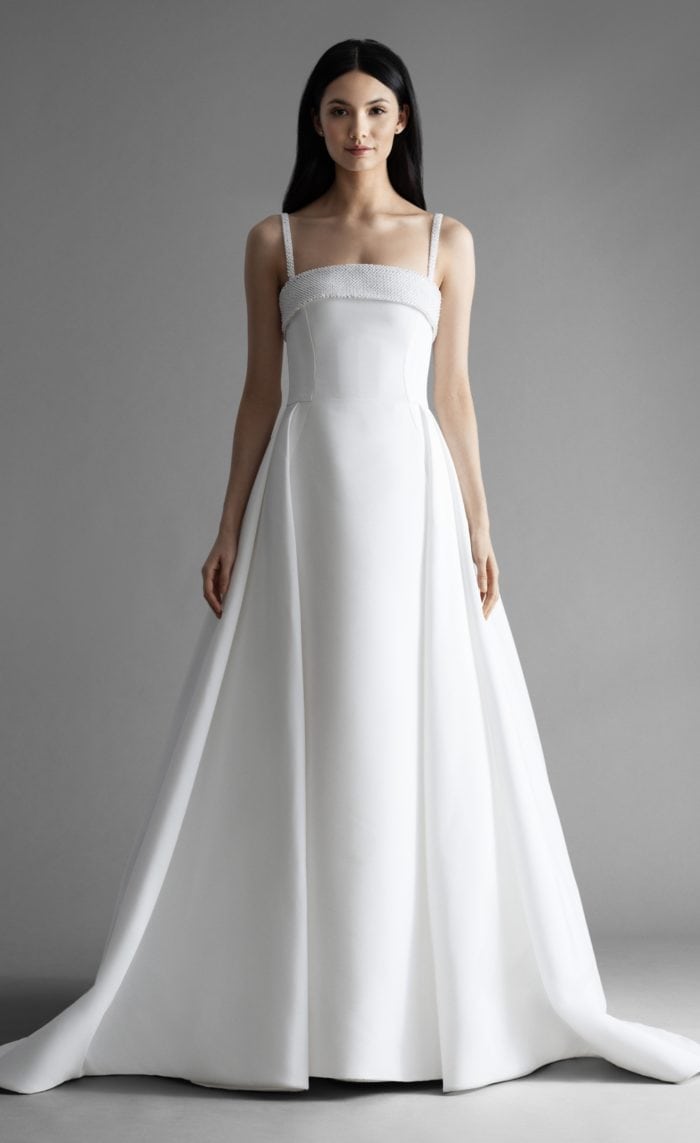 Brinlee
Brinlee with Cape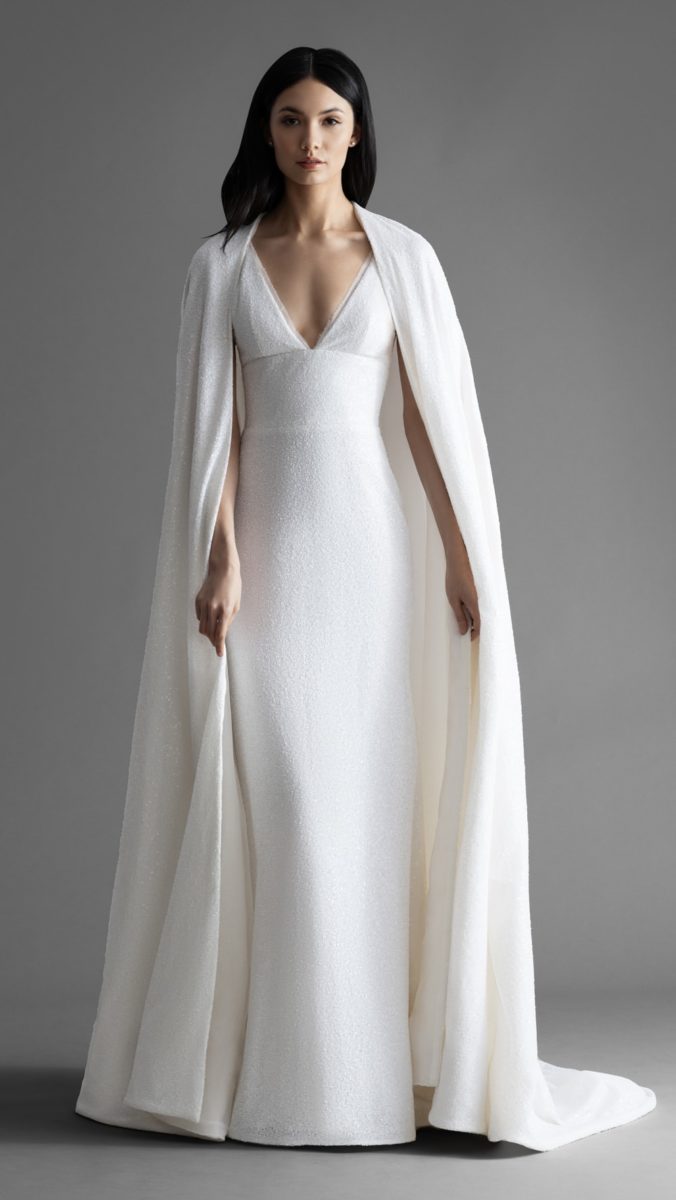 Where to Find Allison Webb Wedding Dresses
To make one of these beautiful gowns your own, find a boutique using the store locator on the Allison Webb website. Also check out our other wedding dress features, wedding dresses under $1,500, and bridal accessories to go with your dress!
Wear it With: Bridal Accessories
The shopping sources in this section post use affiliate links. This site may earn a commission if you make a purchase from our links.