Berta Bridal introduces yet another luxe collection of unparalleled bridal couture for Spring/Summer 2021. We're thrilled to present the latest Berta Privee Wedding Dresses: Collection No. 4.

Berta Privée Wedding Dresses: Collection No. 4
BERTA PRIVÉE is the latest bridal collection from the design house of BERTA, which takes and all of the most elegant and high couture elements of BERTA gowns and distills them into this private label collection of high fashion bridal rooted in some of the most enduring couture elements of the BERTA designs.
With this Berta Privée SS 2021 Collection, we see gorgeous high neck and long-sleeved bridal gowns contrasted with fitted strapless mermaid gowns with beautiful hemlines and dazzling trains. As always the detailed lace, beading, and fabrications that frame these silhouettes are where the eye is drawn. The detail of the laces layered with nude and neutral fabrics and hand placed laces, beads, and dimensional floral details. These details both stand out to the eye appear to become a seamless part of the wearer via the sheer mesh underlay. We especially love the sheer dotted net fabric used in some of the gowns that adds yet another layer of texture and refinement. Please enjoy your look at the Berta Privée Collection No. 4! For more information about any of these gowns please visit the BERTA website, or view the Berta Privée collection for details on how and where to purchase Berta Privee gowns through their authorized retailers.
Berta Privee Bridal Collection Spring/Summer 2021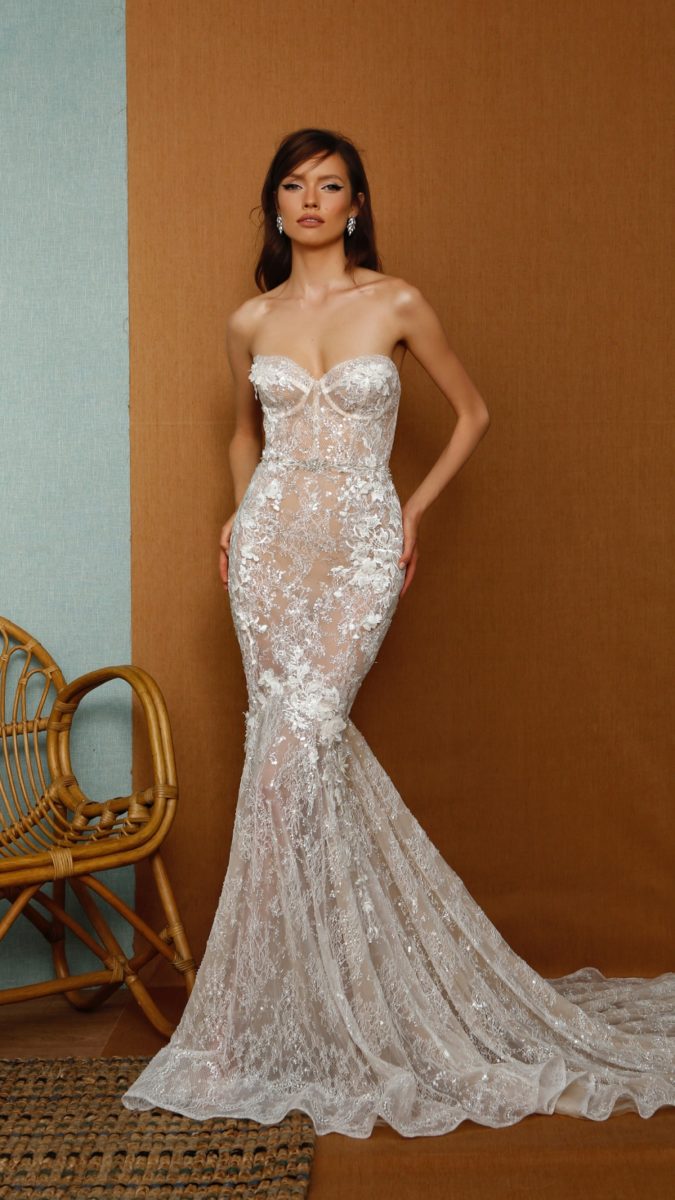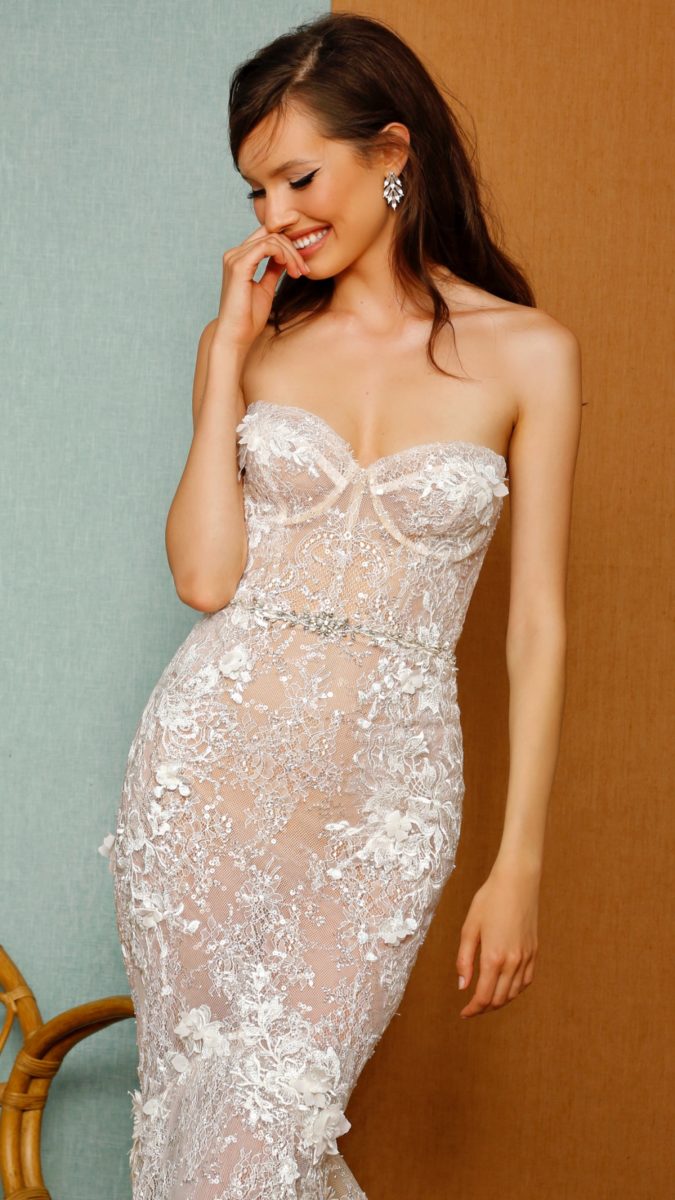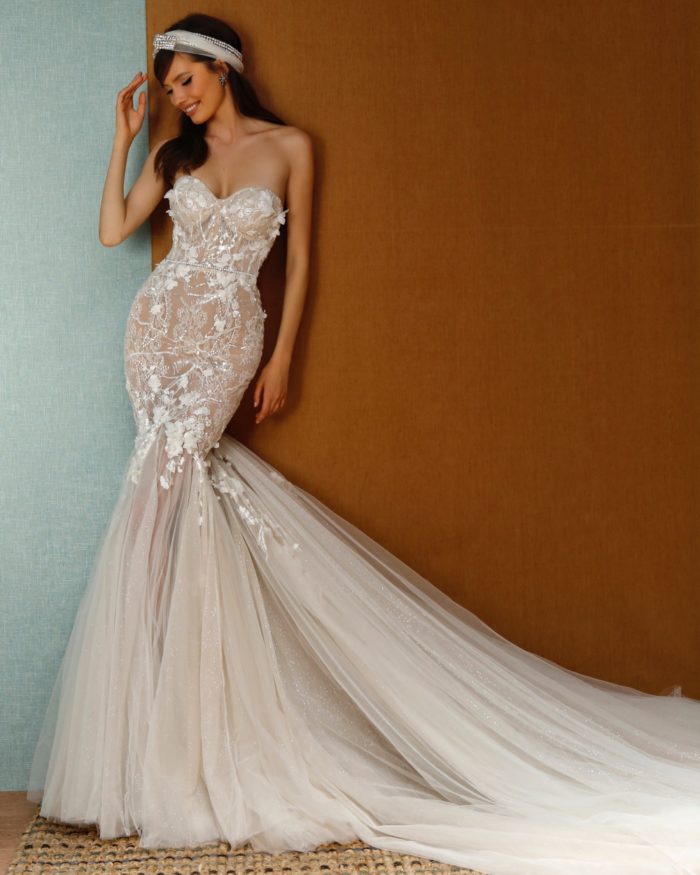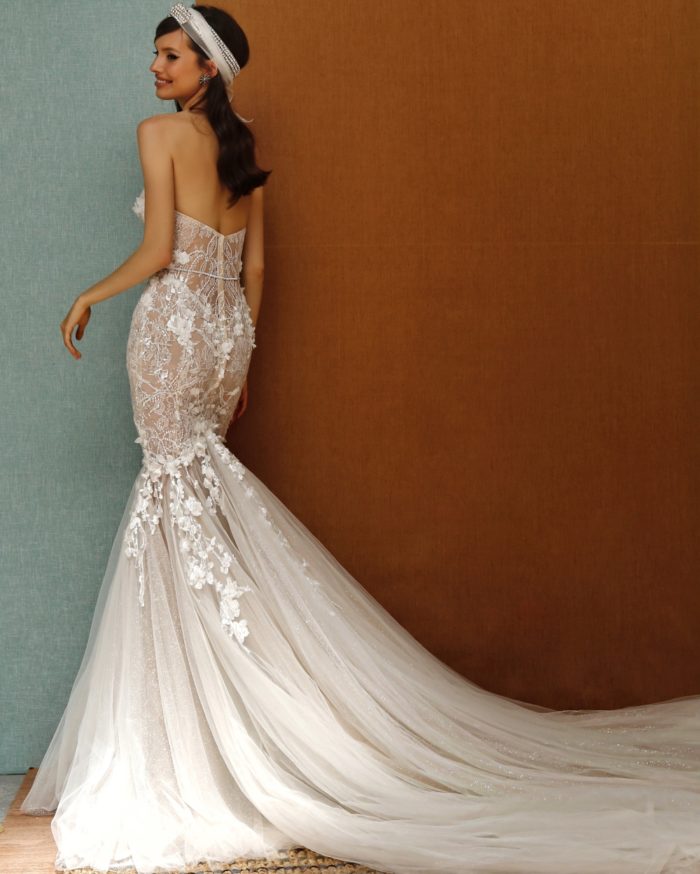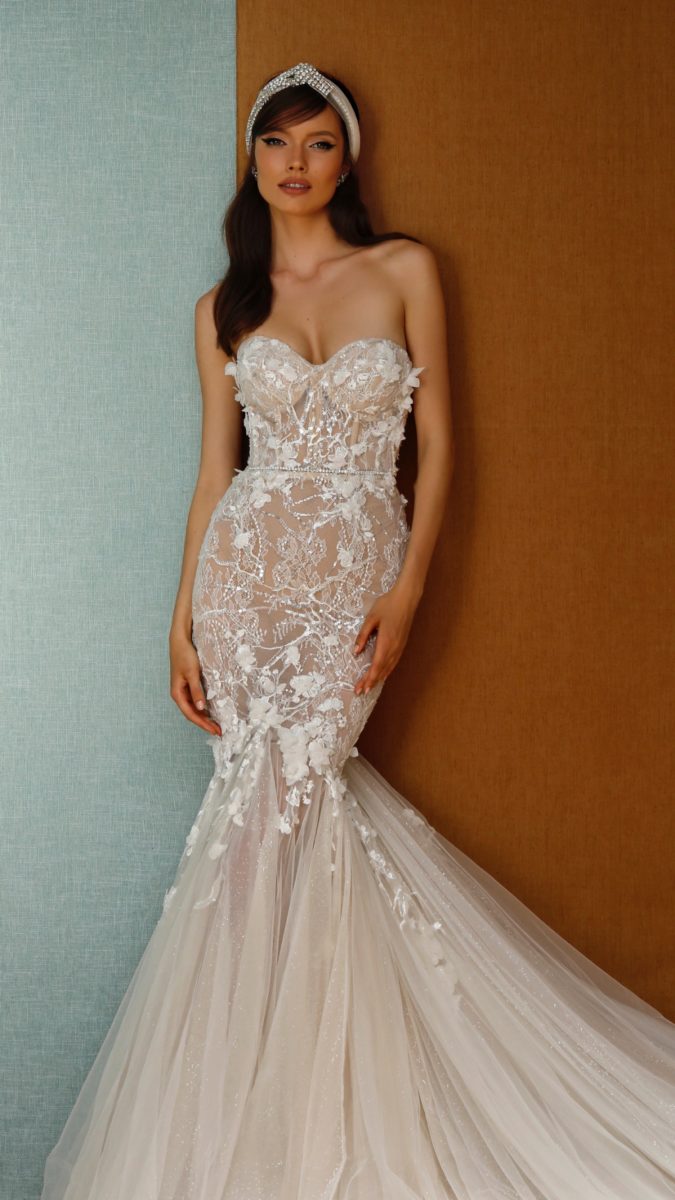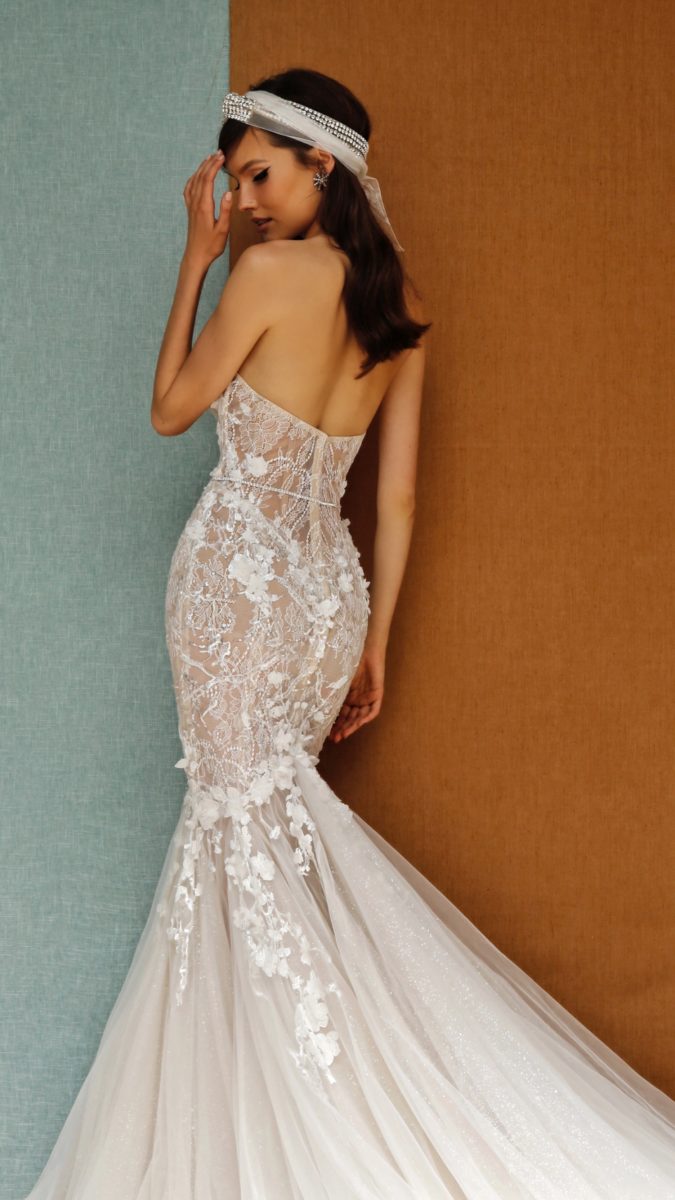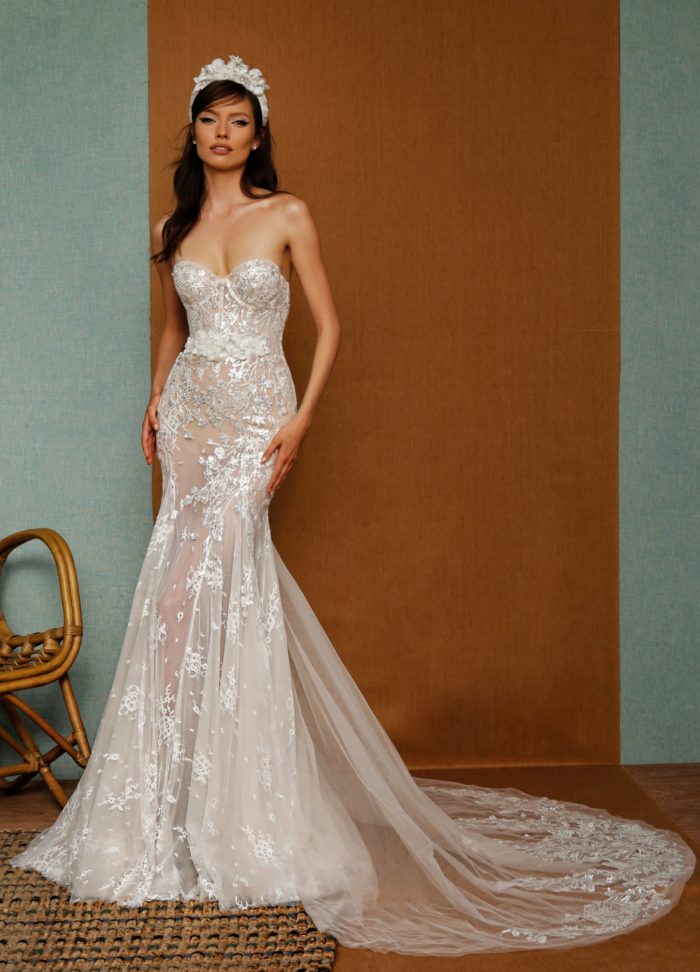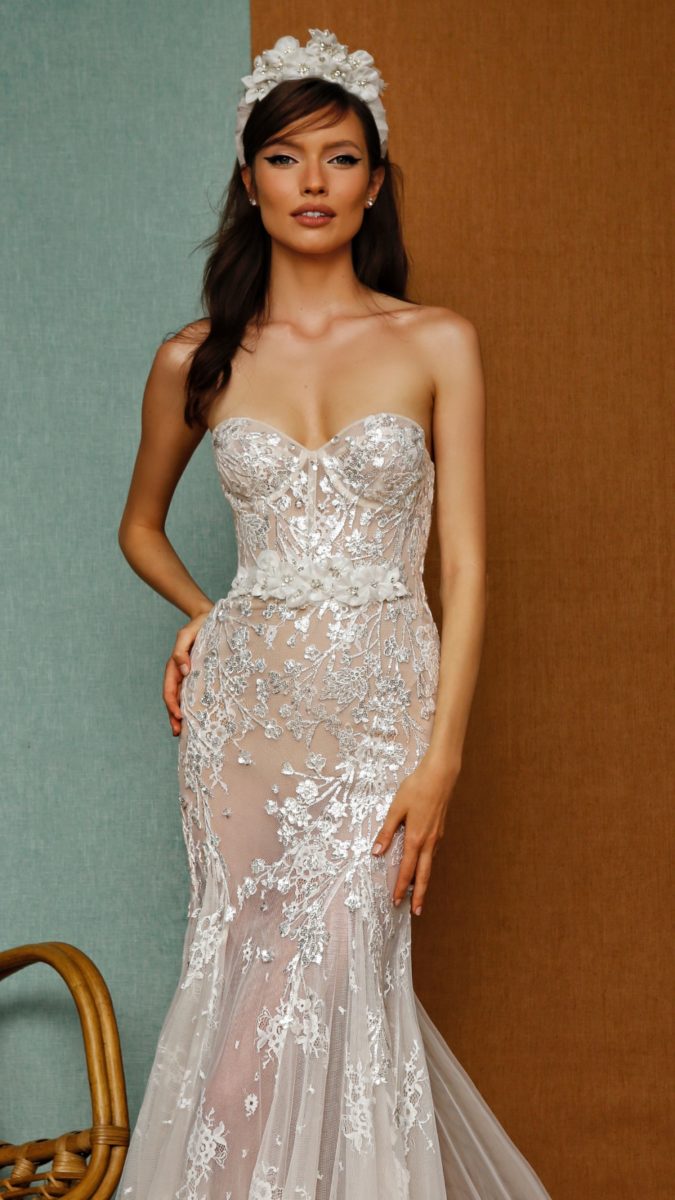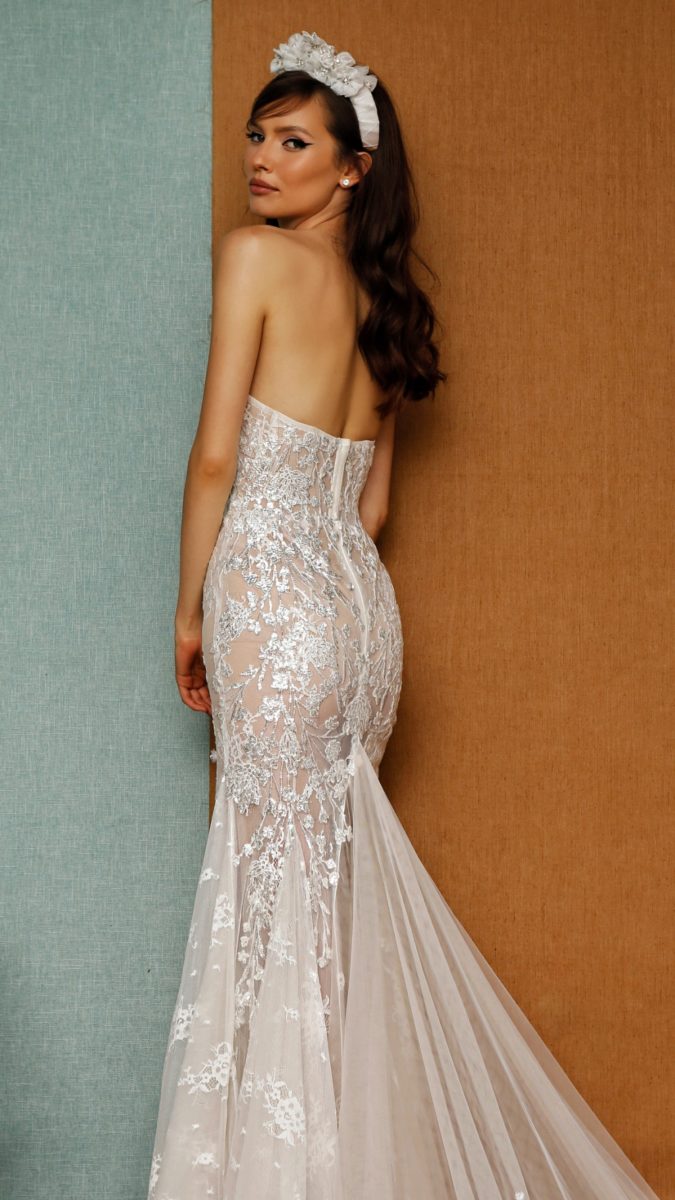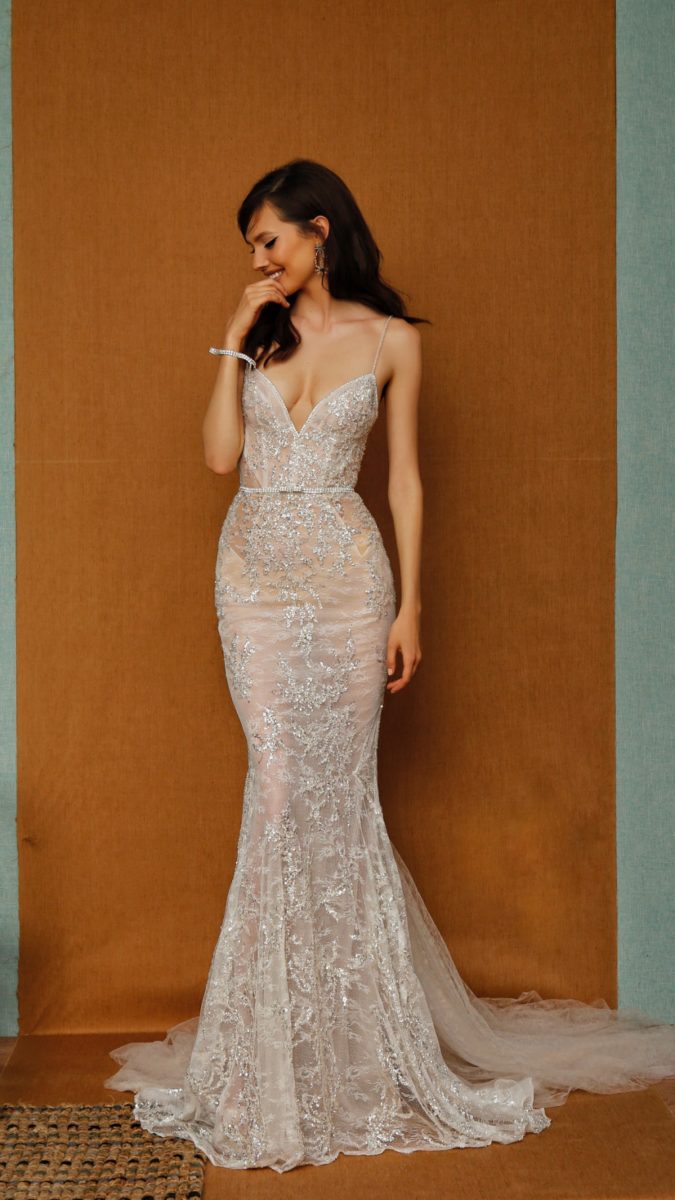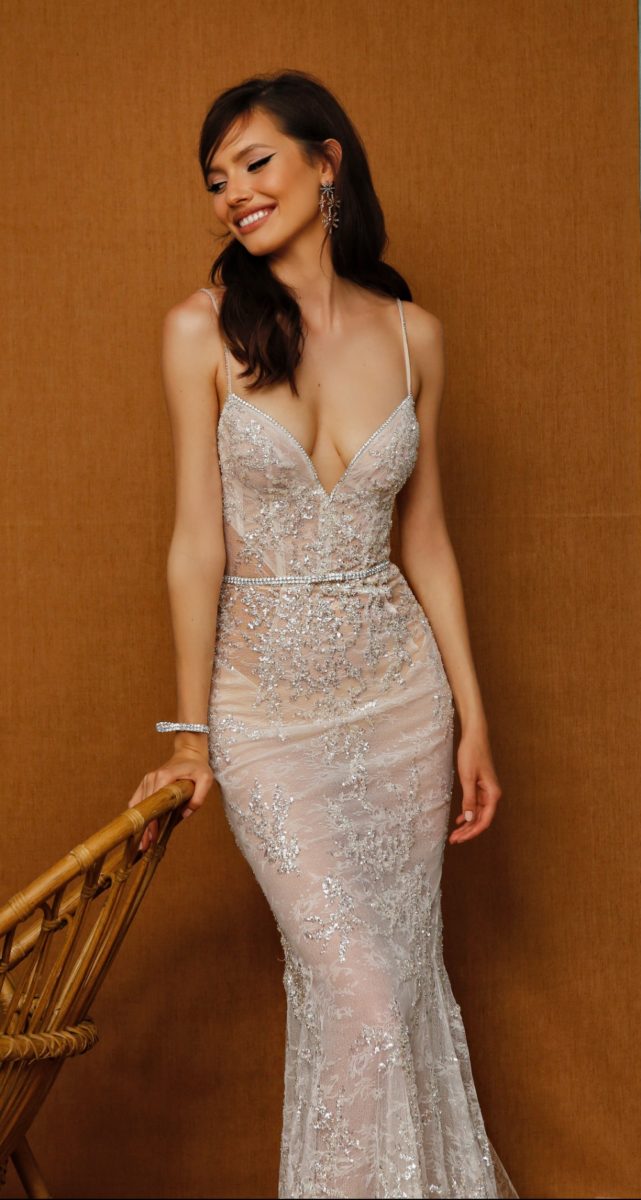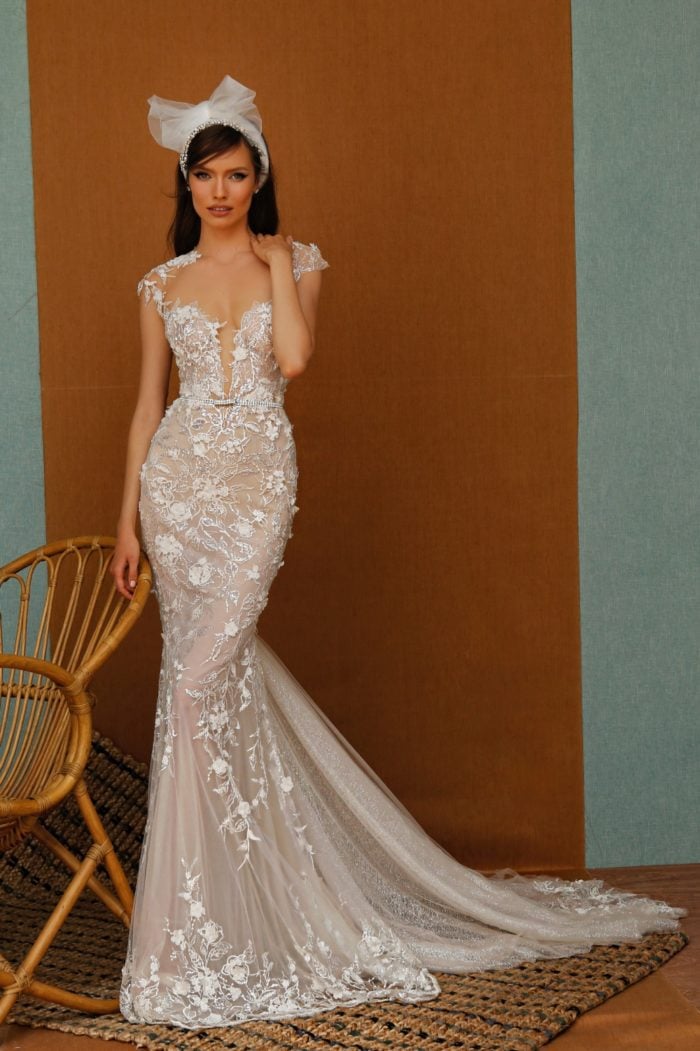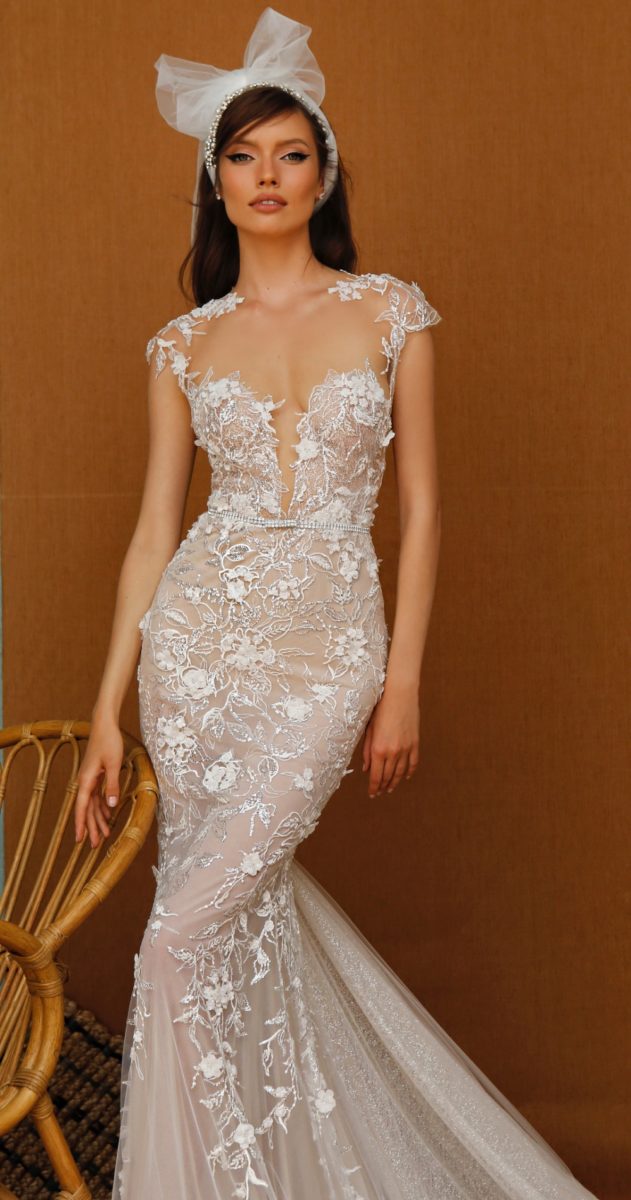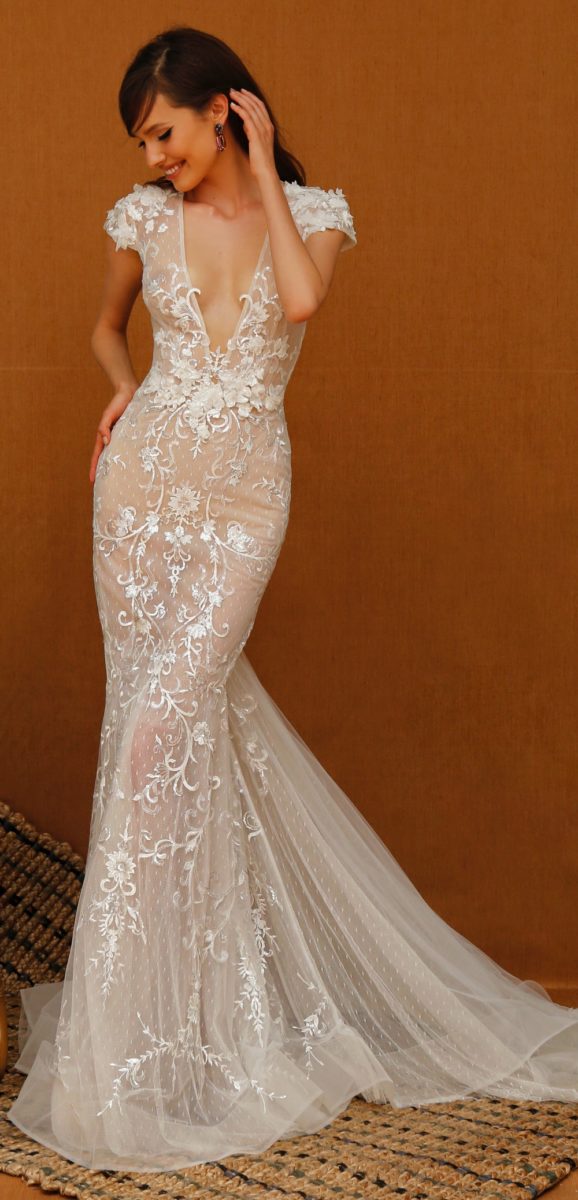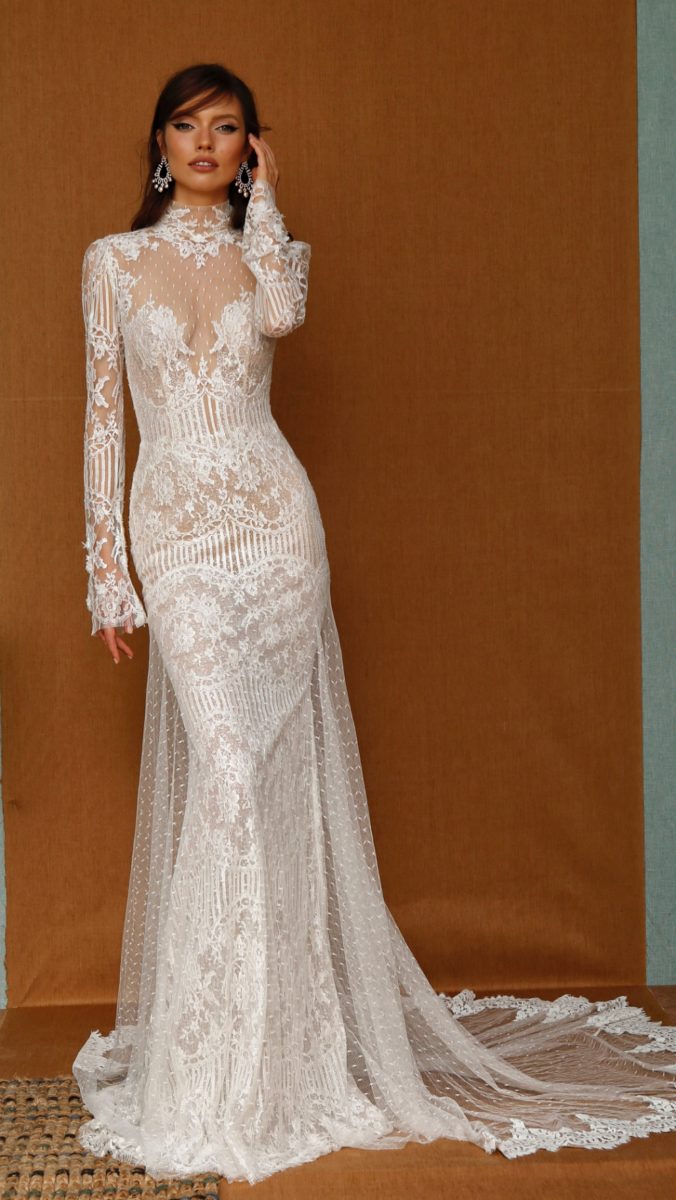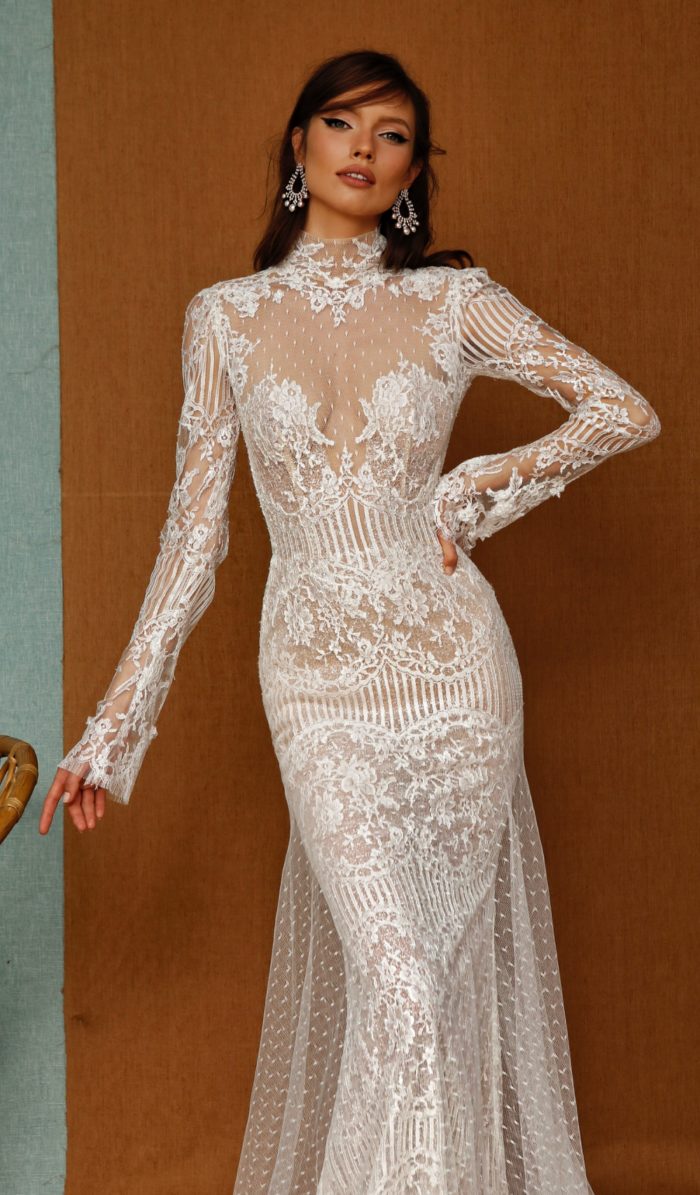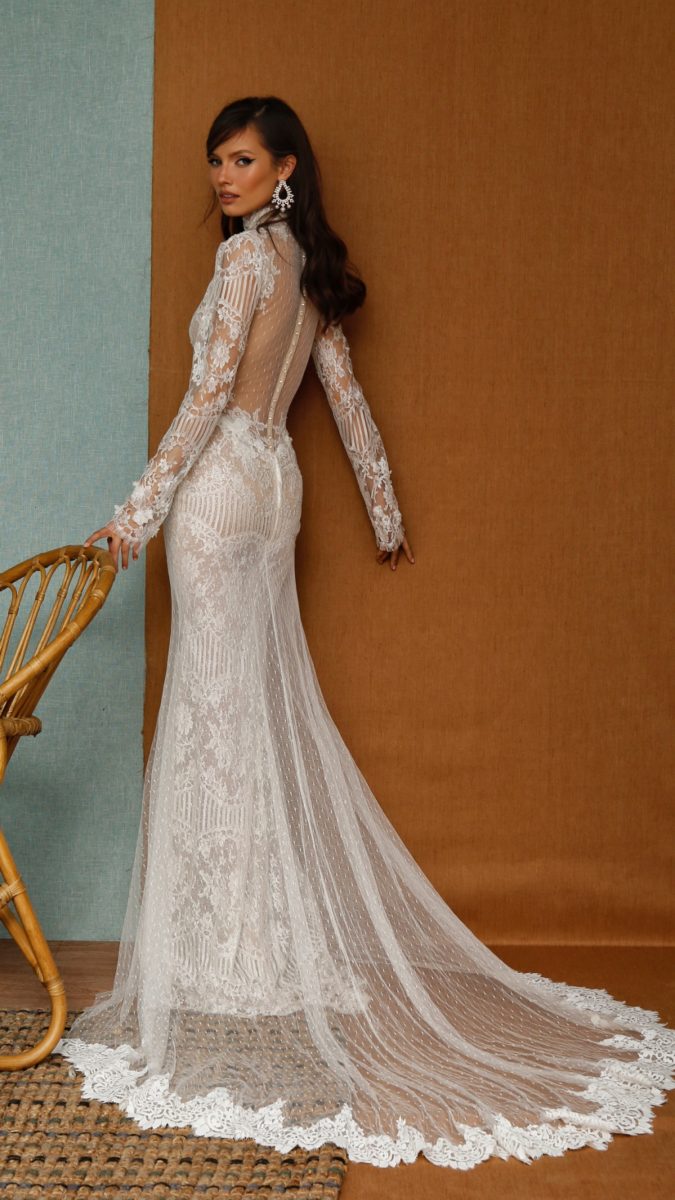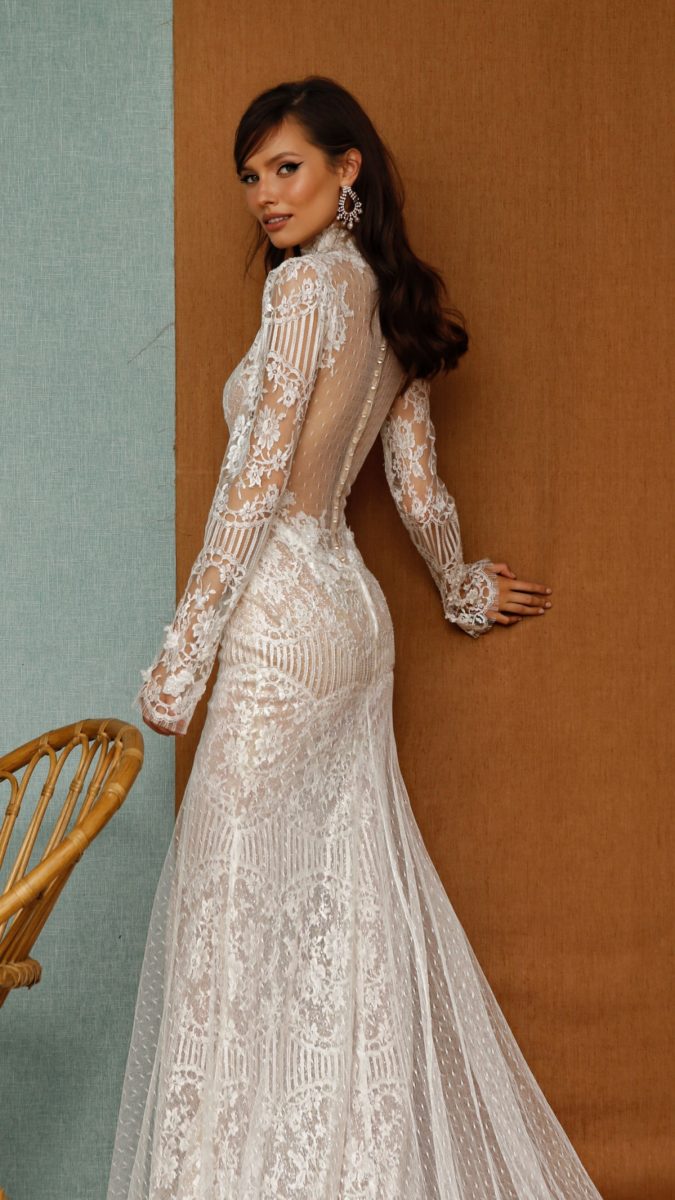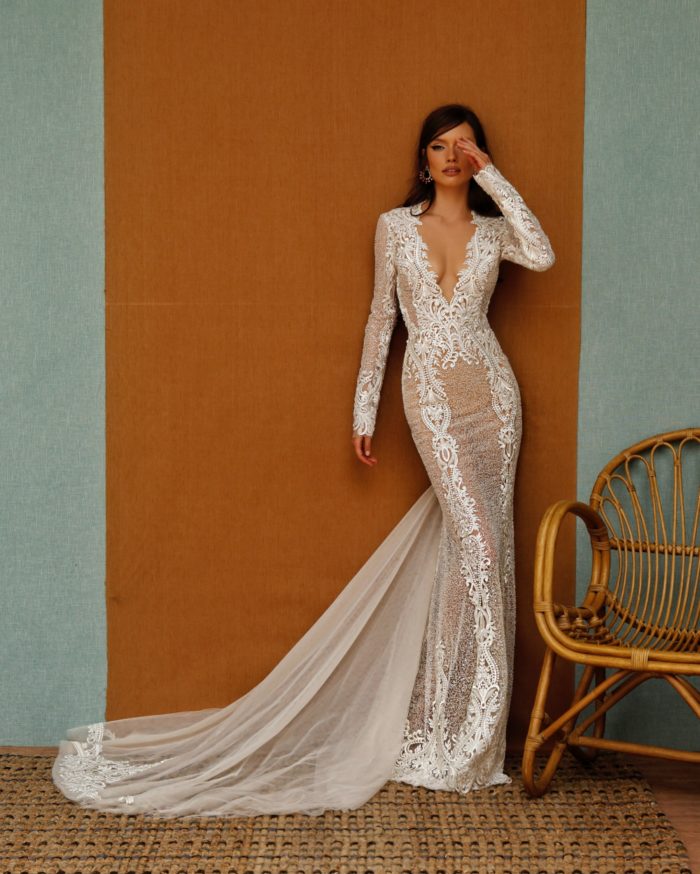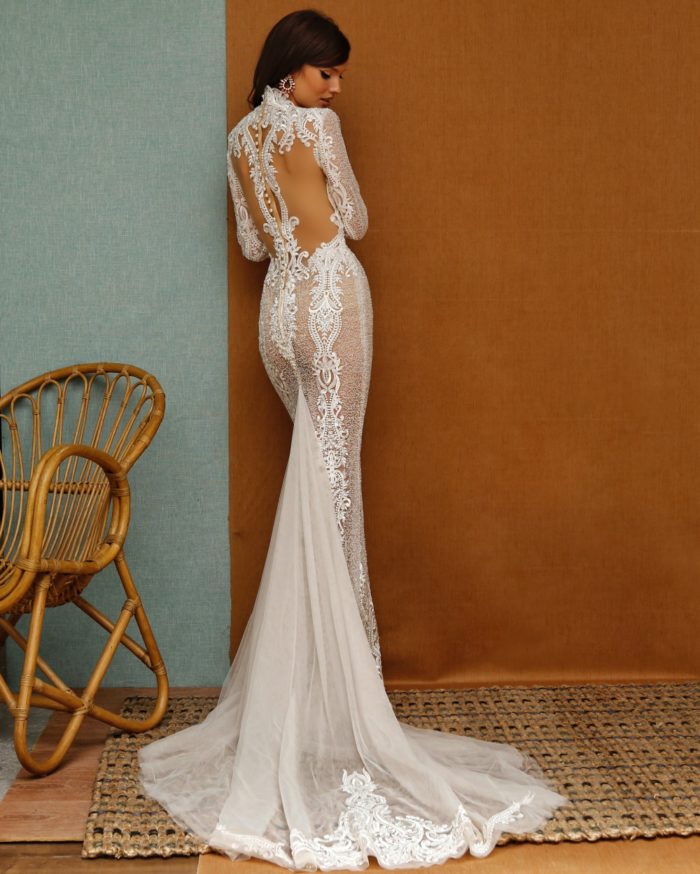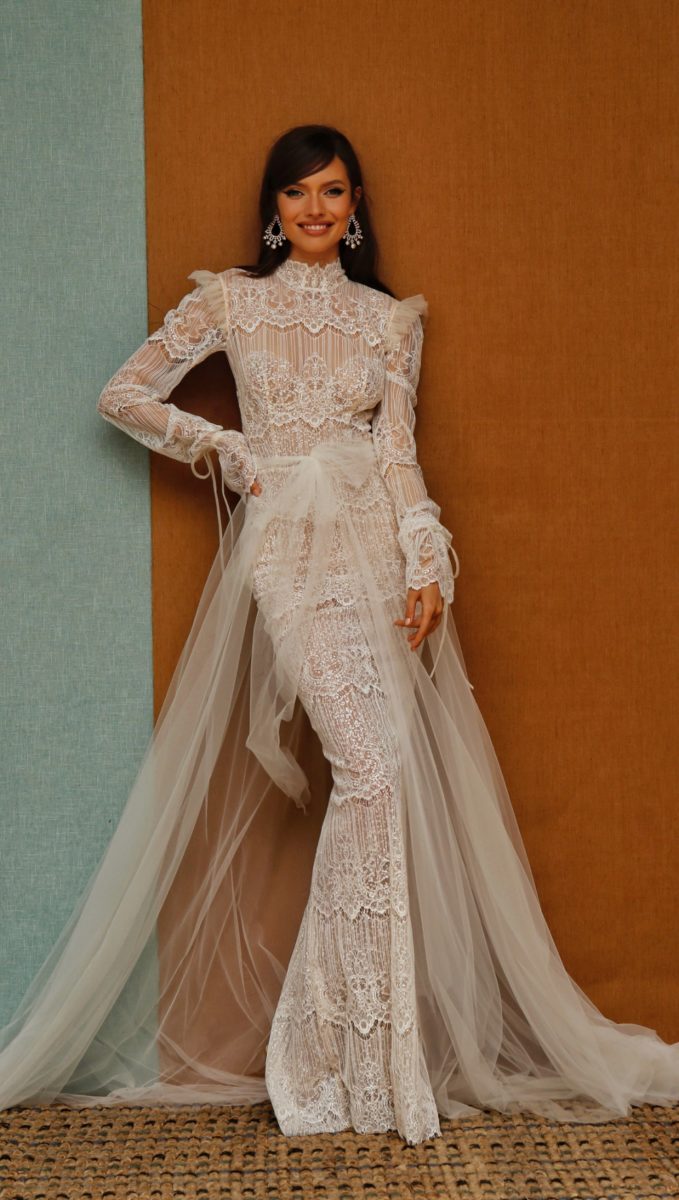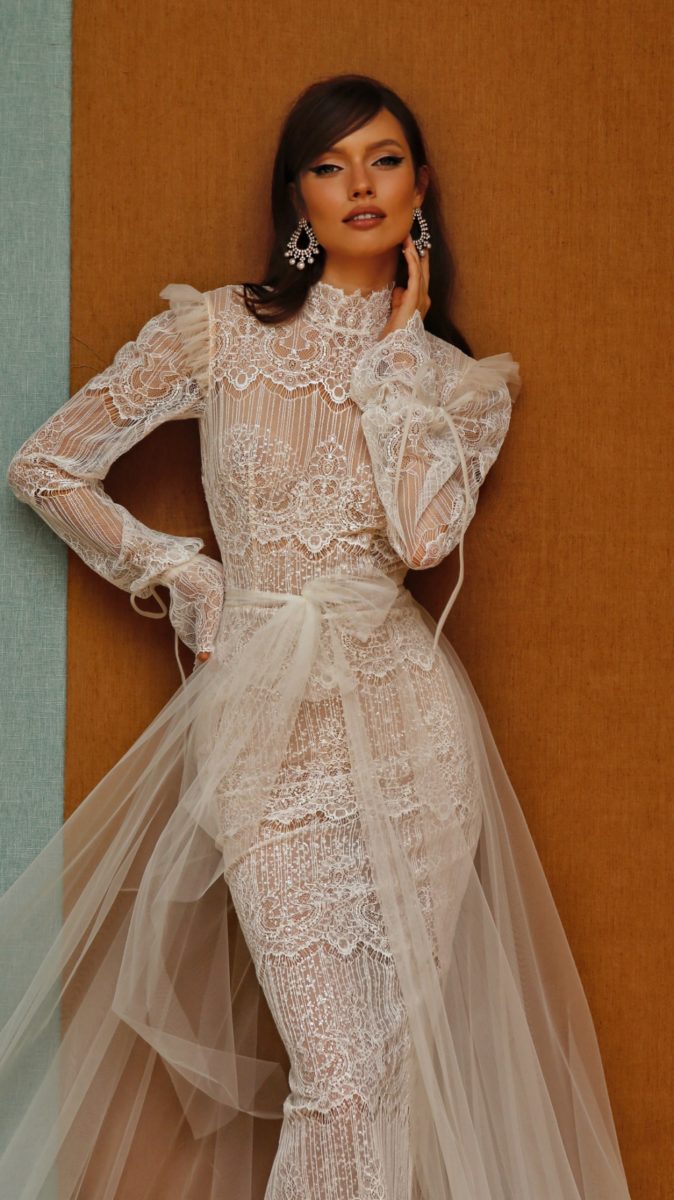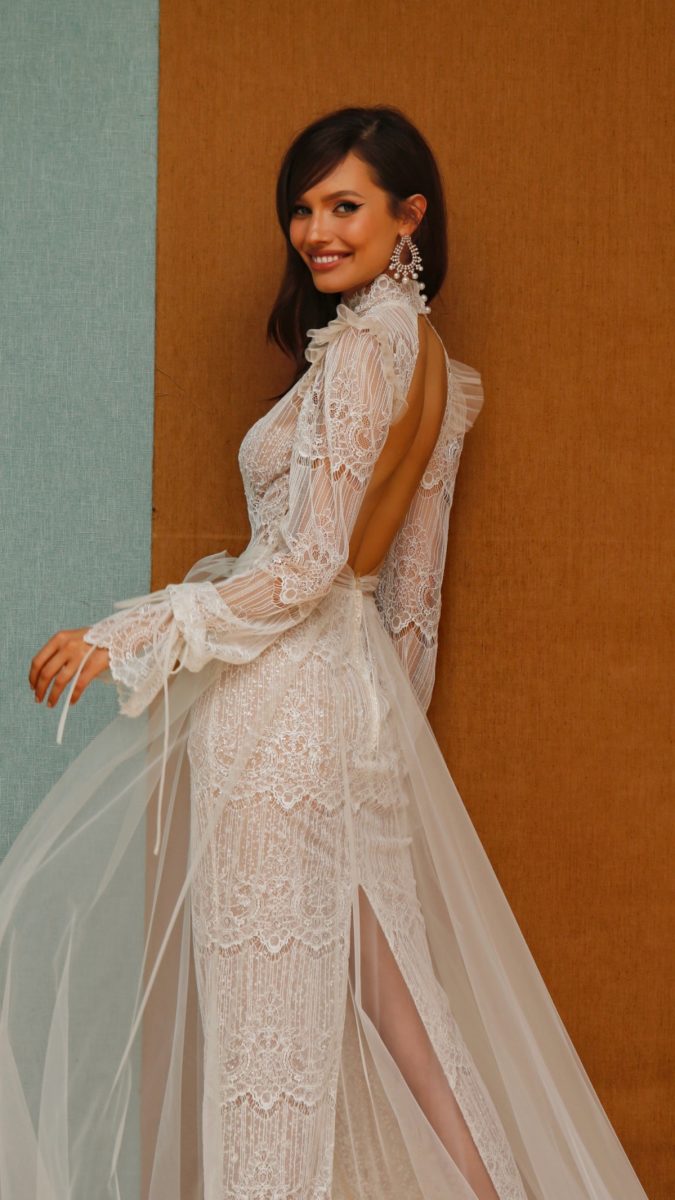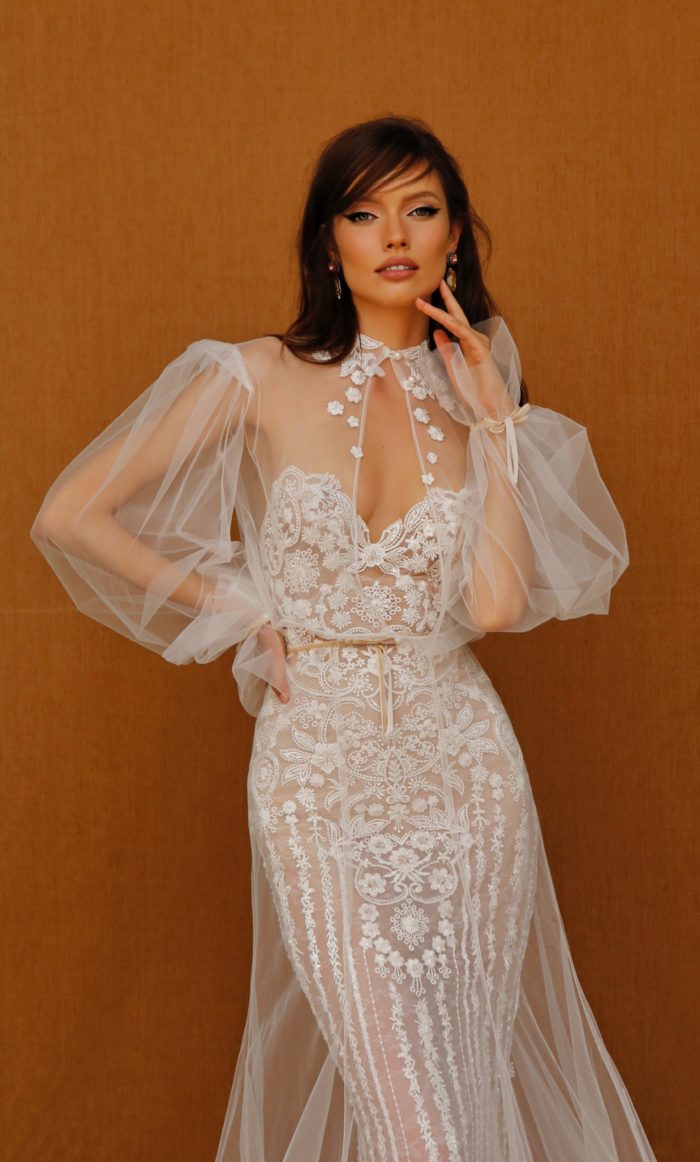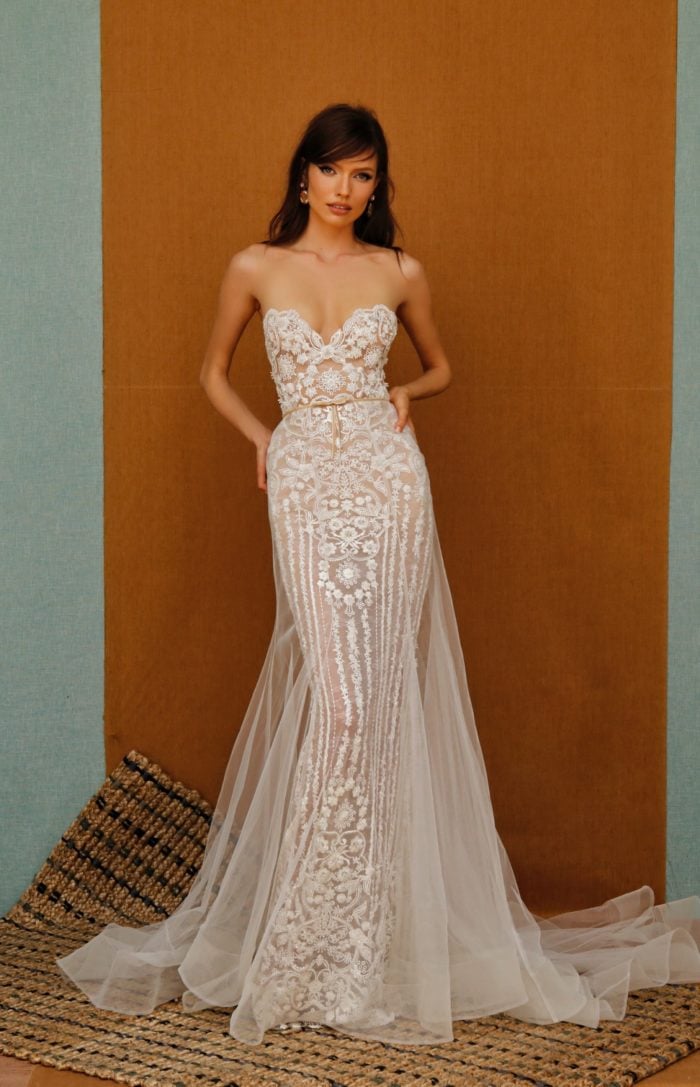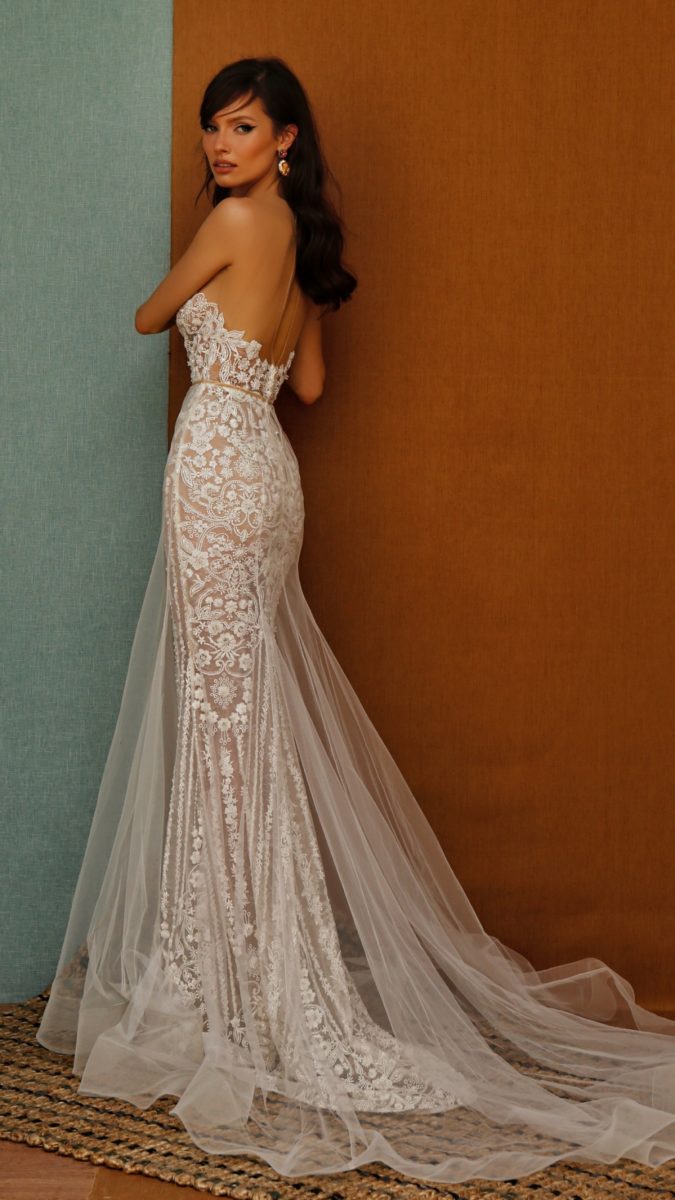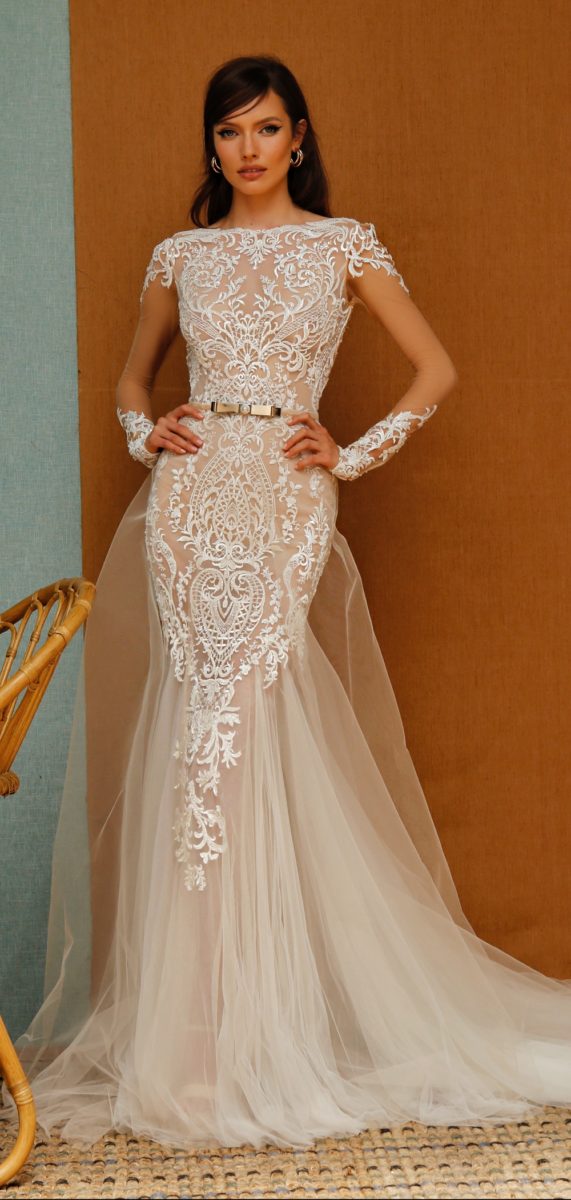 More Berta Wedding Dresses
You might also love seeing all of the Berta Wedding Dresses we've featured, as well as the MUSE by BERTA Wedding Dresses Spring 2021 and Berta Privée Wedding Dresses: Collection No. 3