A look at the latest wedding dresses by Claire Pettibone -- the Timeless Bride Collection.
Wedding Dresses by Claire Pettibone: Timeless Bride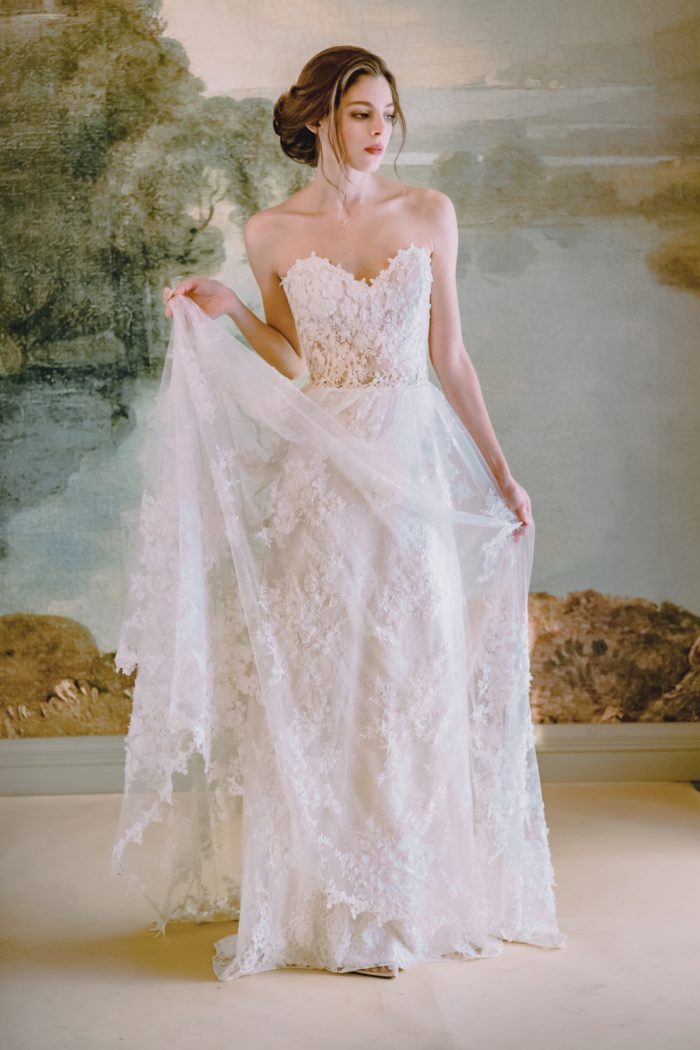 Claire Pettibone is known for creating wedding dresses with a deeply romantic and modern bohemian spirit. In her latest collection, she explores what the essence of a timeless bride is and what an enduring wedding gown aesthetic can be. Soft hues of blue, cream, rose and embroidered details accent these gowns. Pettibone, whose collections often feature wedding dresses with intricate back and sleeves, instead explores the classic strapless silhouette with this collection. She has put her signature unique and romantic spin on this traditional wedding dress silhouette.
Timeless Bride Collection from Claire Pettibone
We're showing off the Timeless Bride Collection from Claire Pettibone from an ethereal styled shoot photographed by Kelle Sauer. The collection features a combination of gowns in muted colors and shown in both color and "timeless" black and white images to capture the enduring mood. Hair and makeup for this shoot was done by Page Beauty and was"inspired by old-world portraits, layered with a modern, effortless vibe". Enjoy your look at the Timeless Bride Collection from Claire Pettibone. For more details on any of these gowns, please visit clairepettibone.com.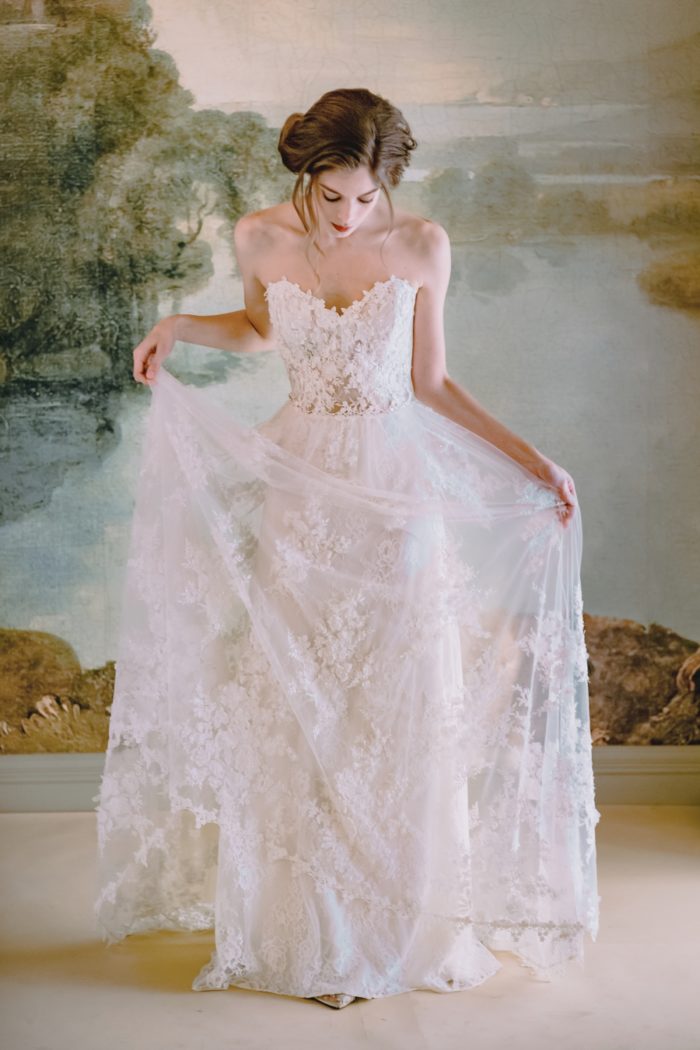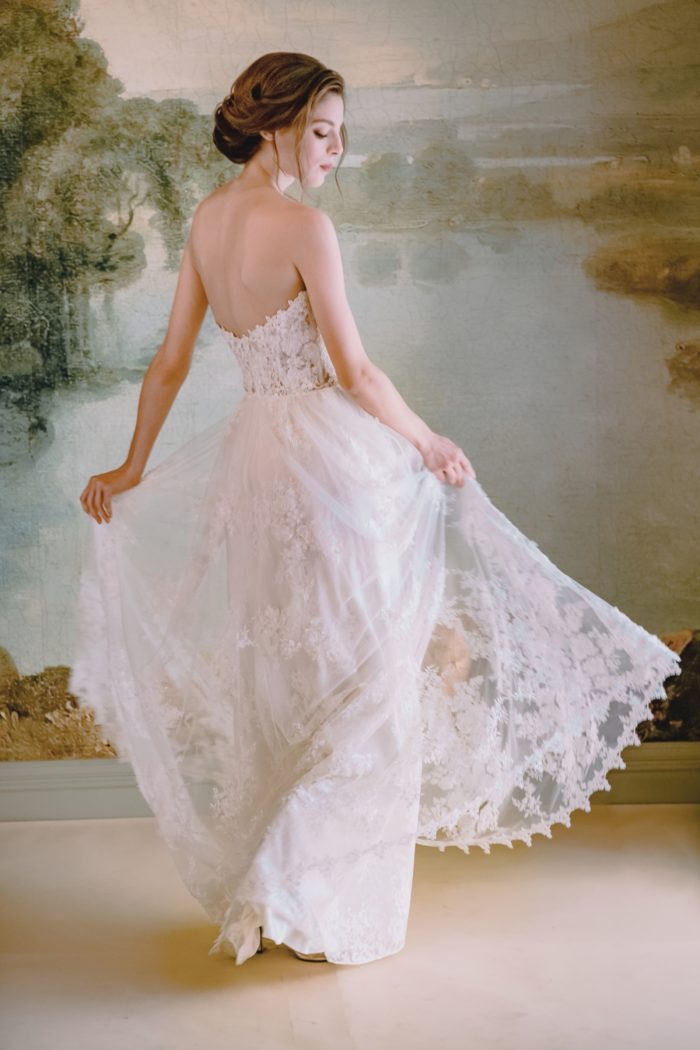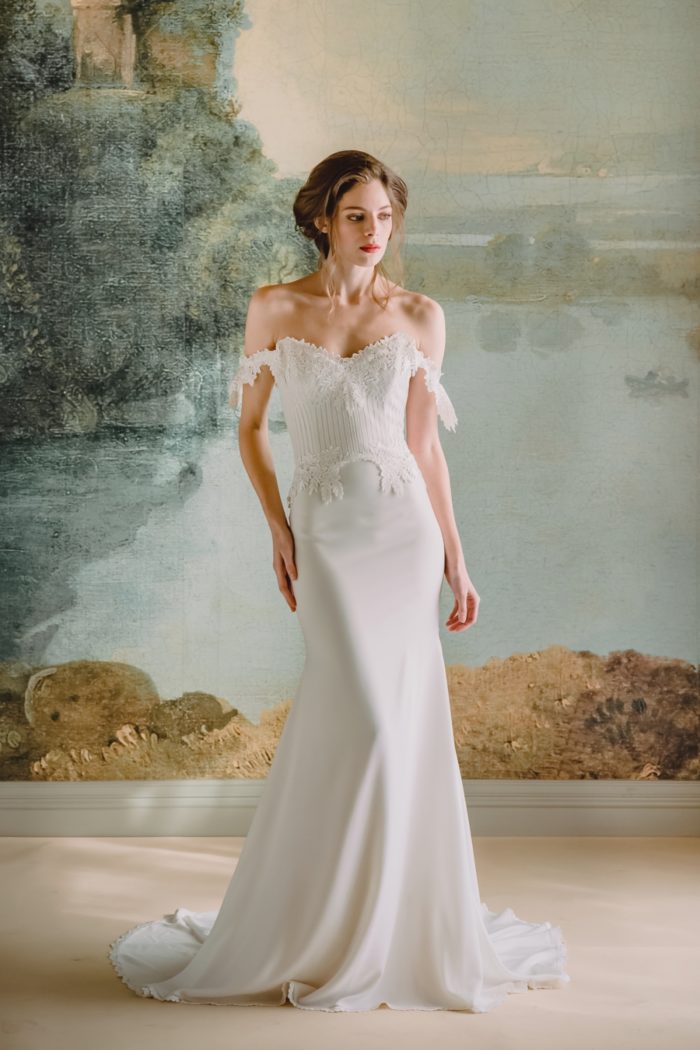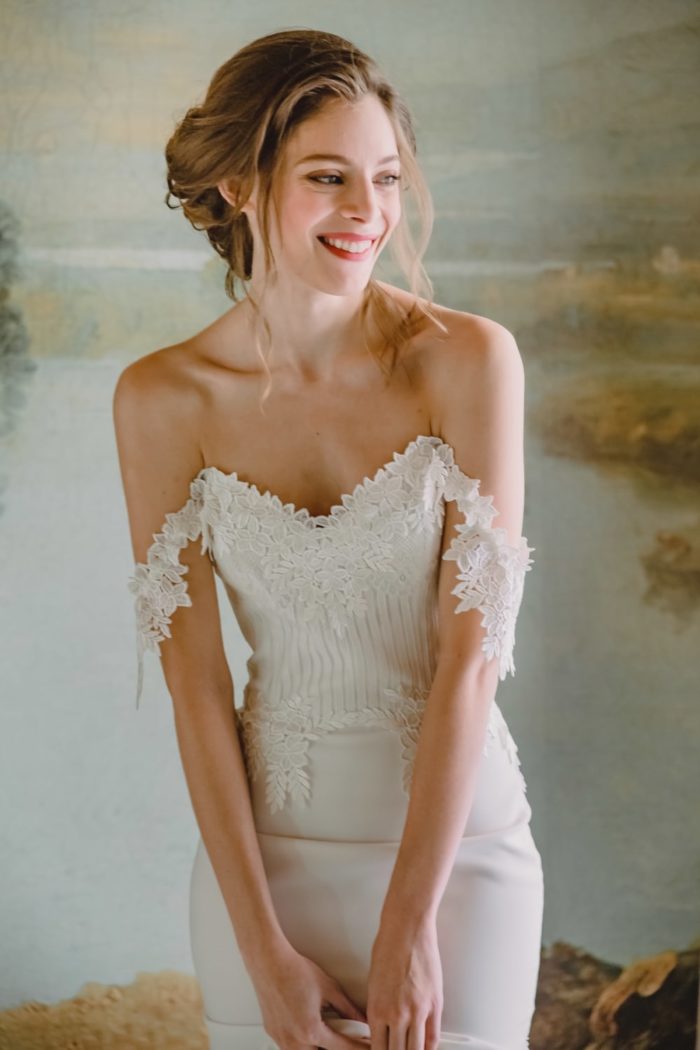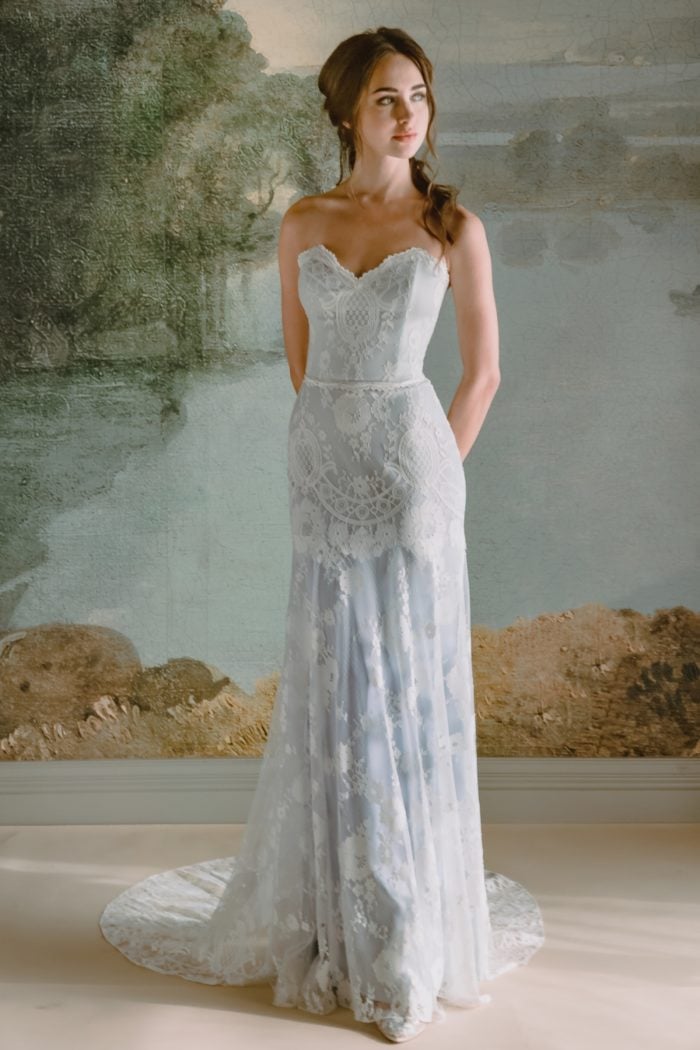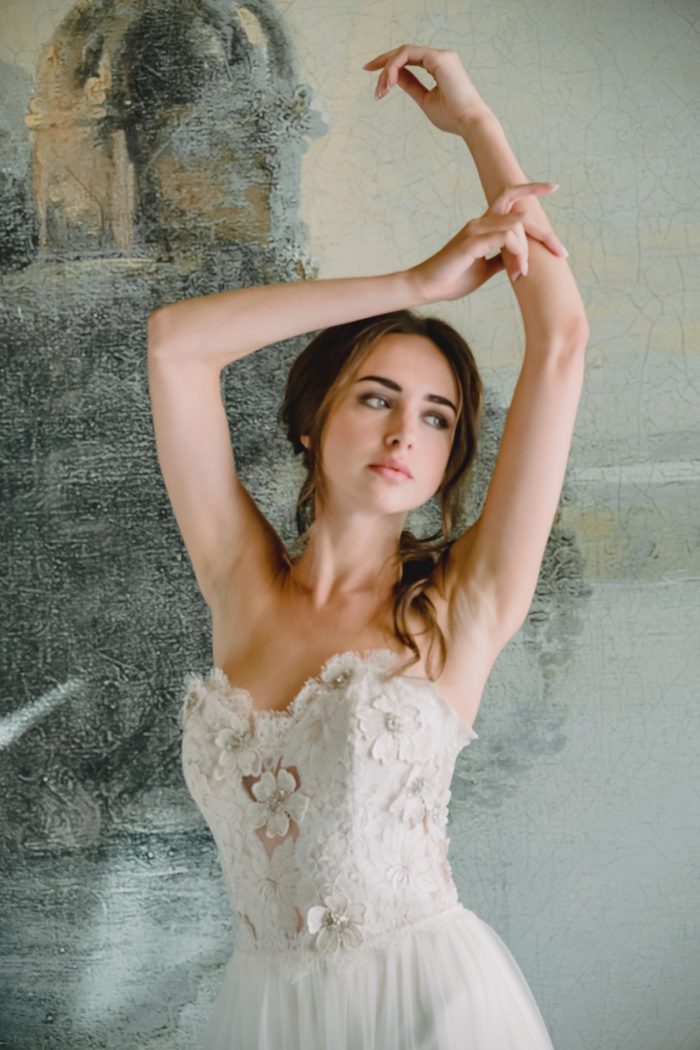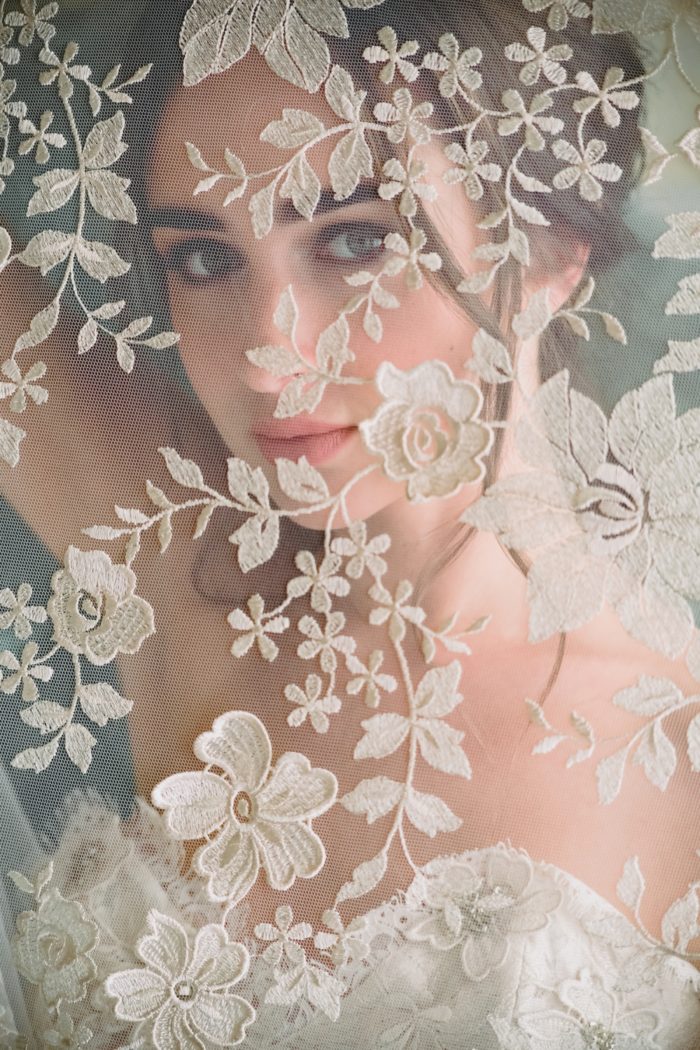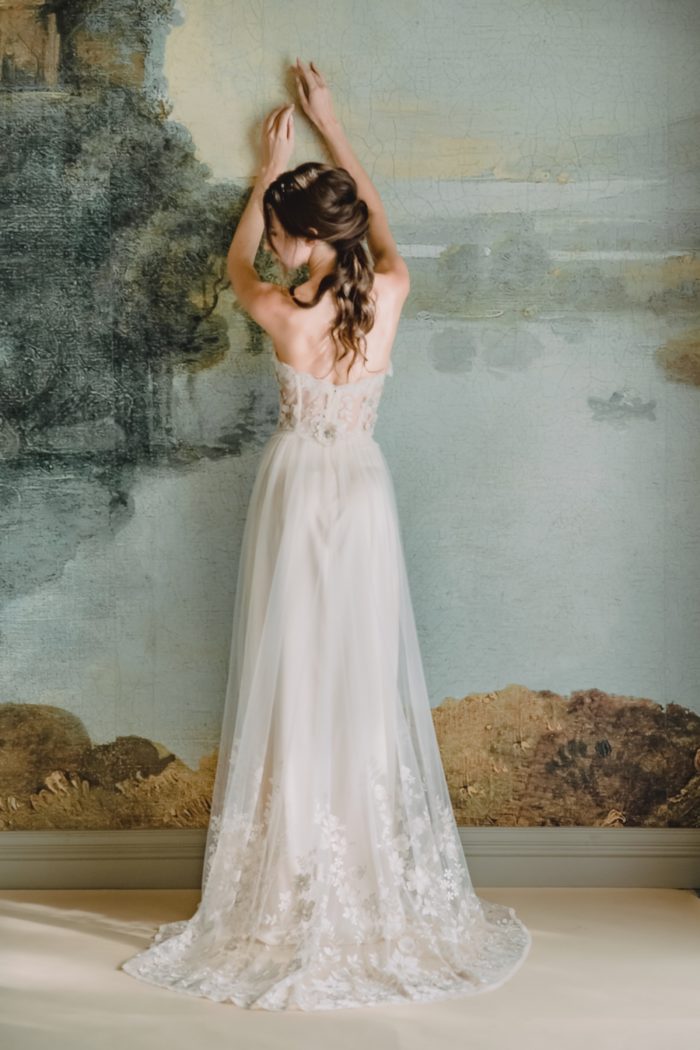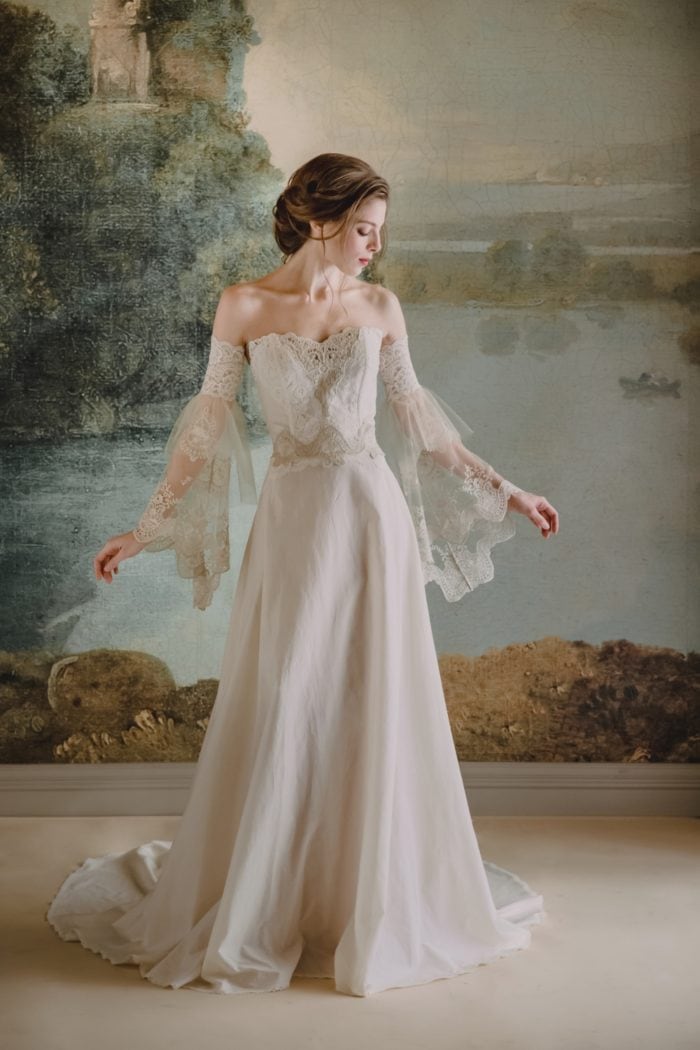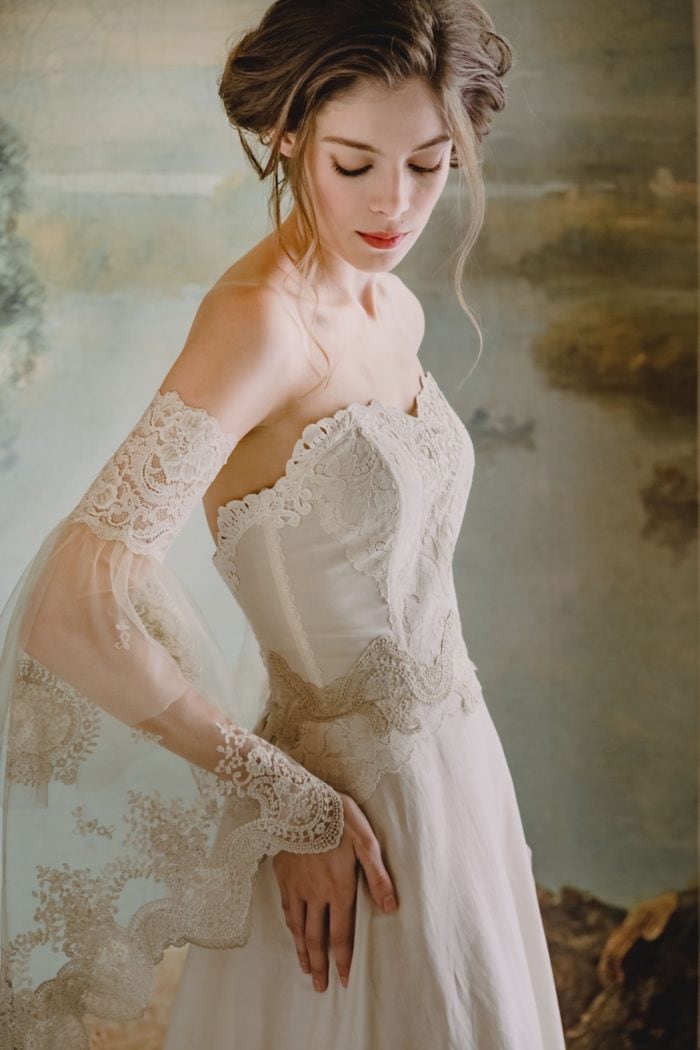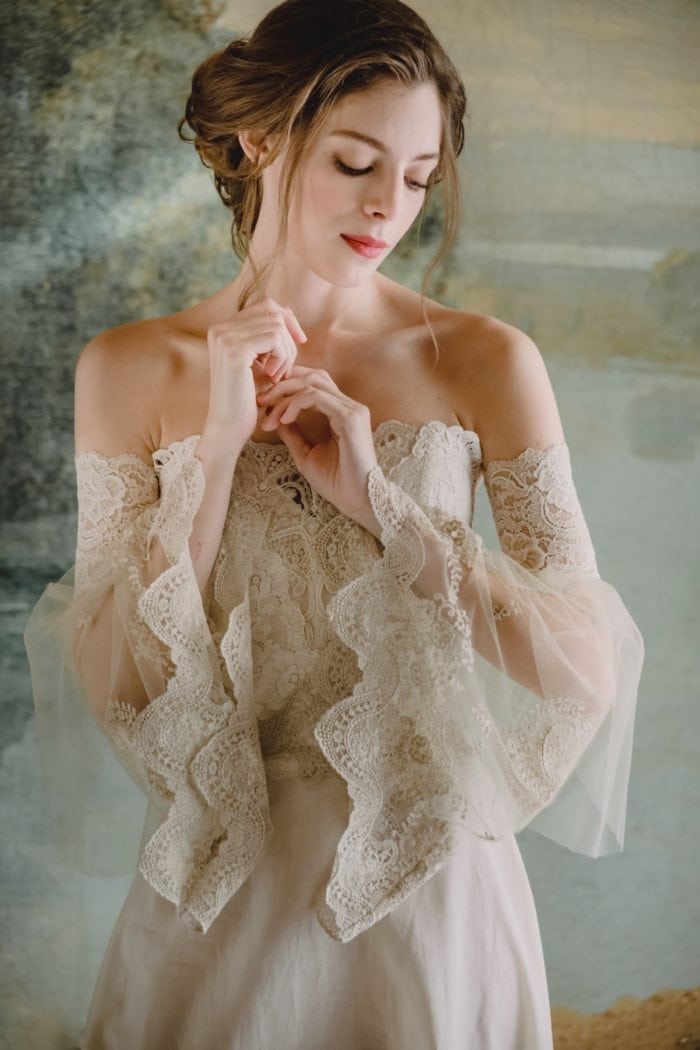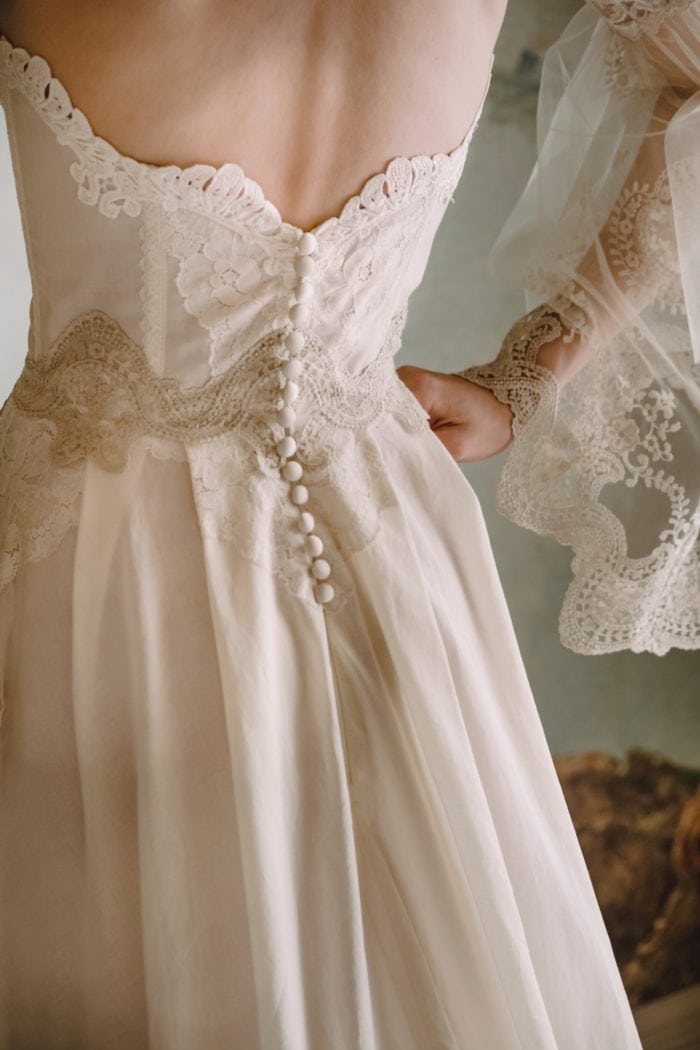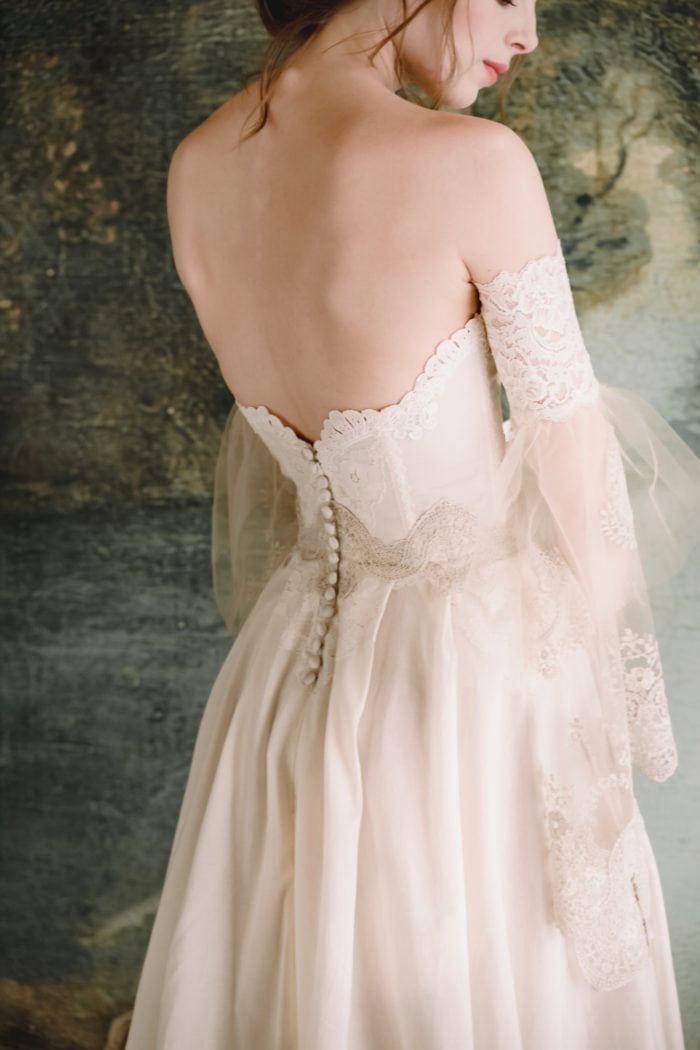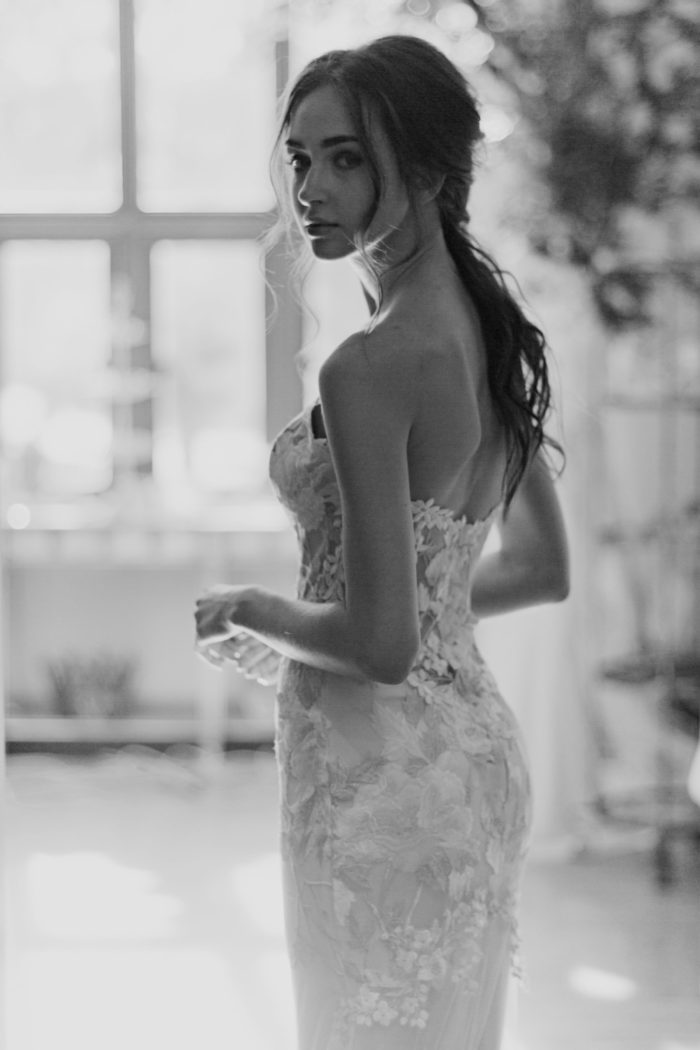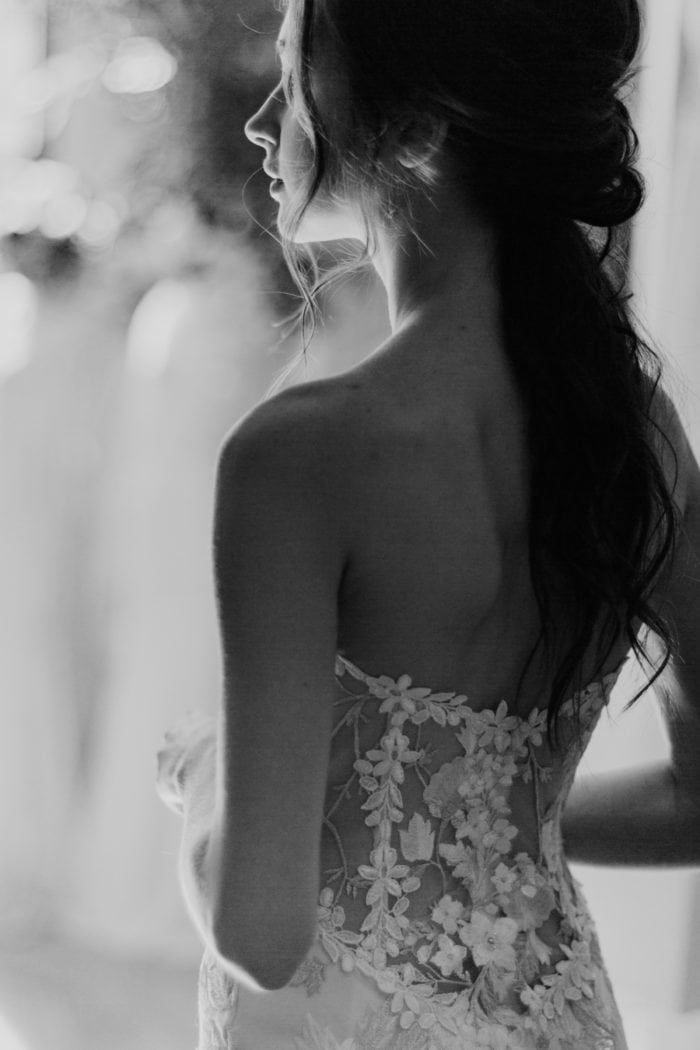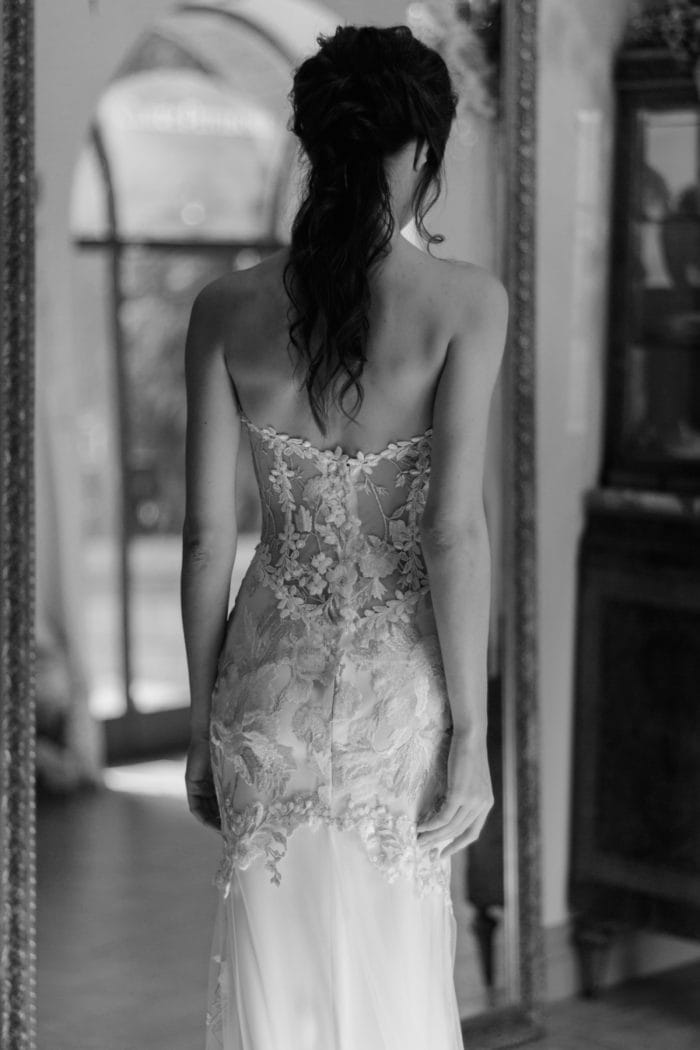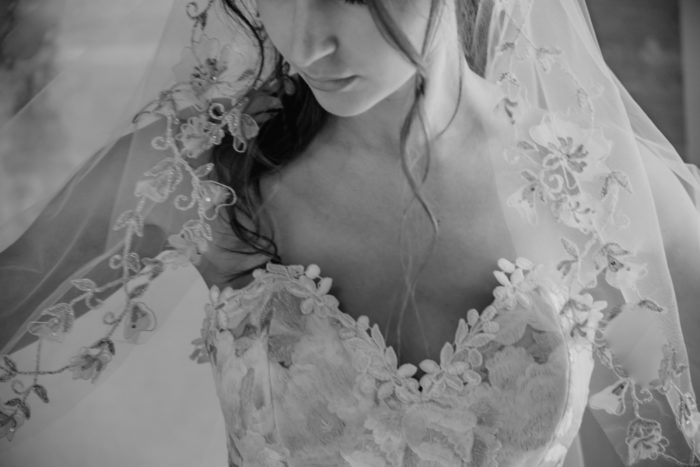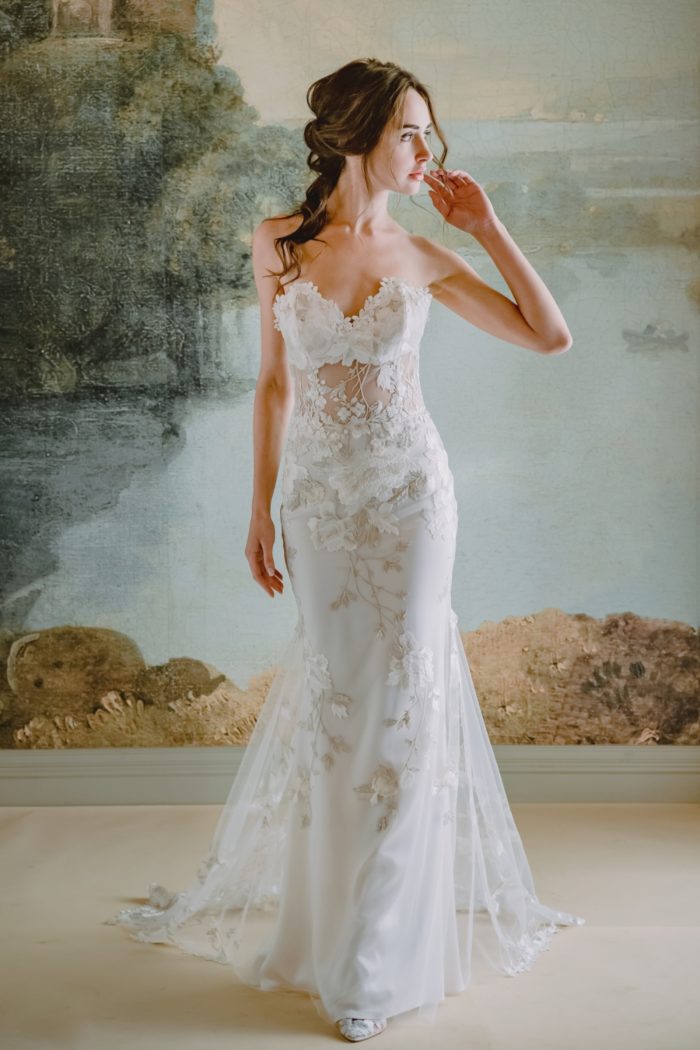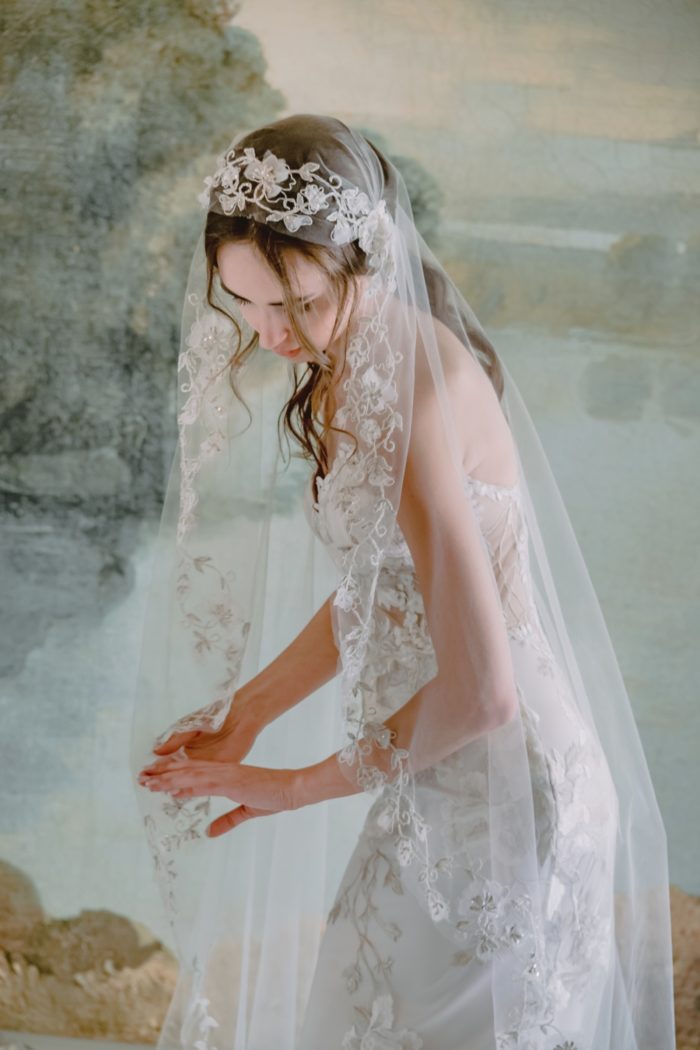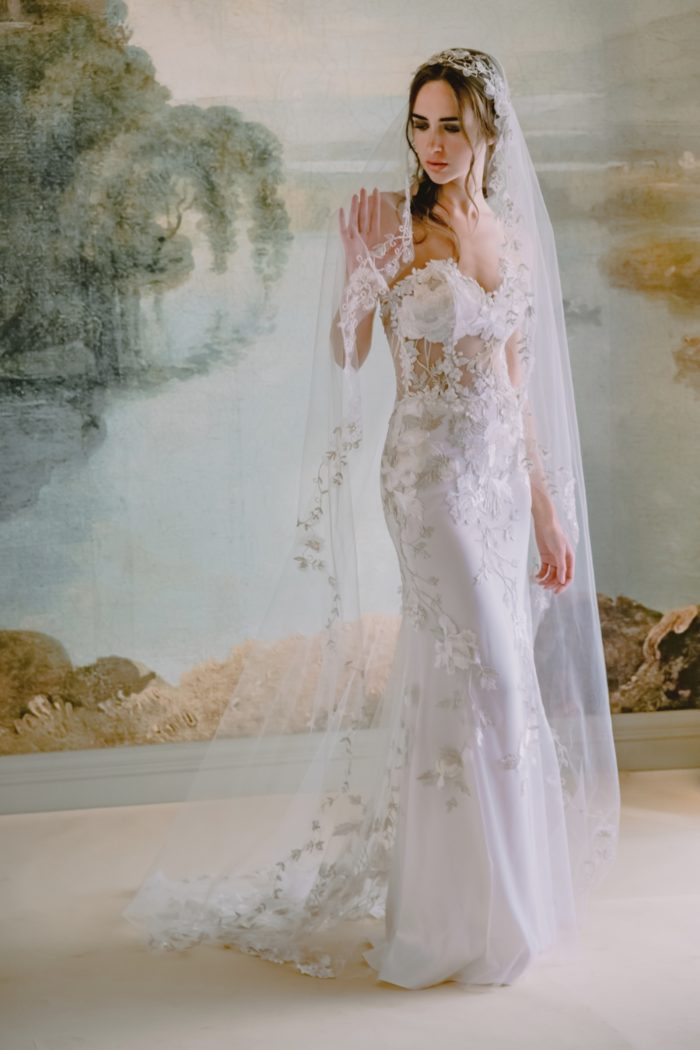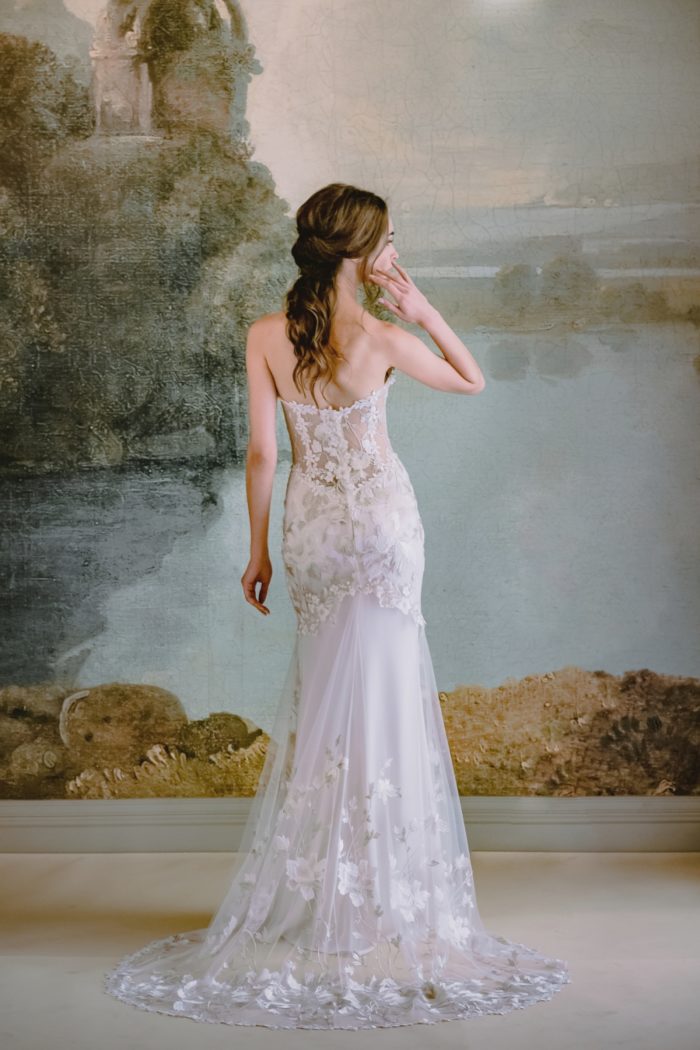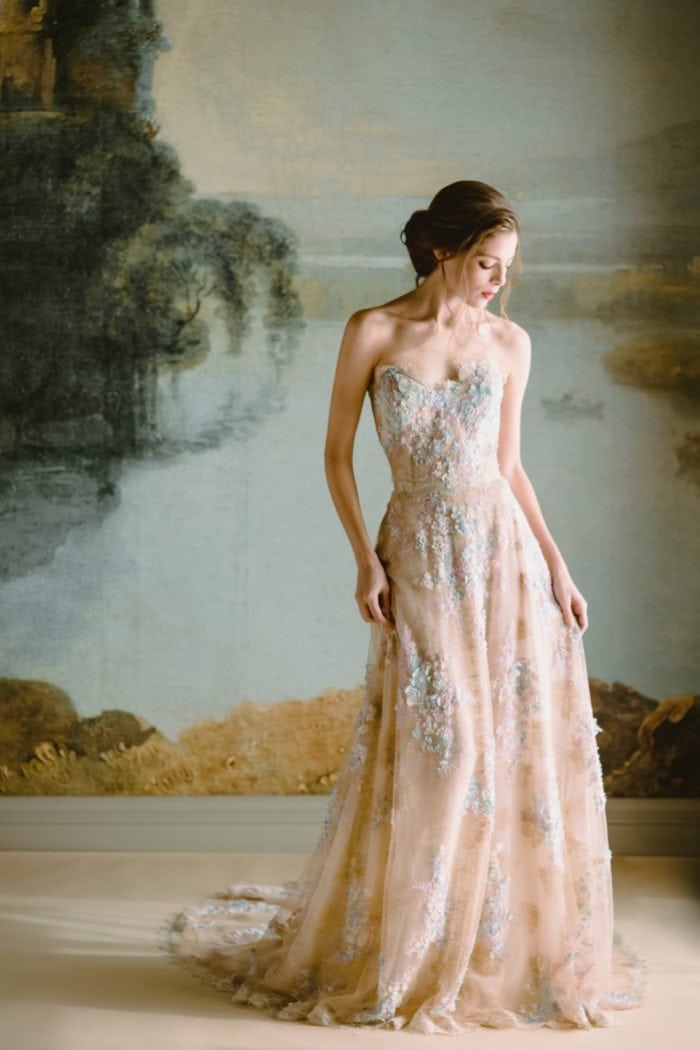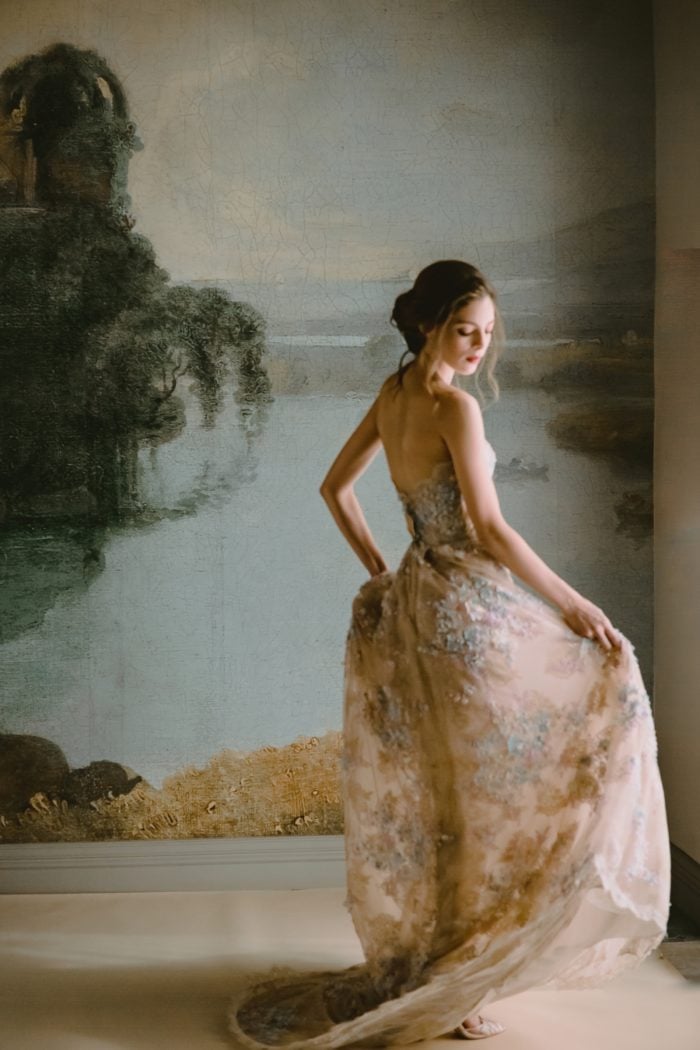 Details About the Inspiration for the Timeless Collection from the Designer
More details from designer Claire Pettibone on the inspiration behind this collection:
What is timeless in this culture of now and next? This is something I actually spend a lot of time thinking about as I design a collection. Although I love trends and find inspiration in both the past and my current surroundings, when I create a bridal gown, I do think about the long term. One day my bride will look back at these photos, and maybe even down the line her children or grandchildren will too…what will they think? Was it trendy? Was it too much or not enough? Most importantly, does it capture the essence of this woman…who she was at that sweet time in life when love between two people was just beginning. My ultimate goal is to create wedding dresses that truly portray each bride and give her a beauty that endures the test of time.
Where to Find Claire Pettibone Wedding Dresses
For more information on where to buy Claire Pettibone wedding dresses, visit the store locator on the Claire Pettibone site, to find a bridal boutique near you that carries Claire Pettibone gowns. Also see other Claire Pettibone wedding gowns we've featured in the past, and see our picks for Bridal Accessories, and Wedding Shoes.
Dresses: @ClairePettibone | Photography: @KelleSauer | Hair and Makeup: @pagebeauty