Wedding Dresses from Truvelle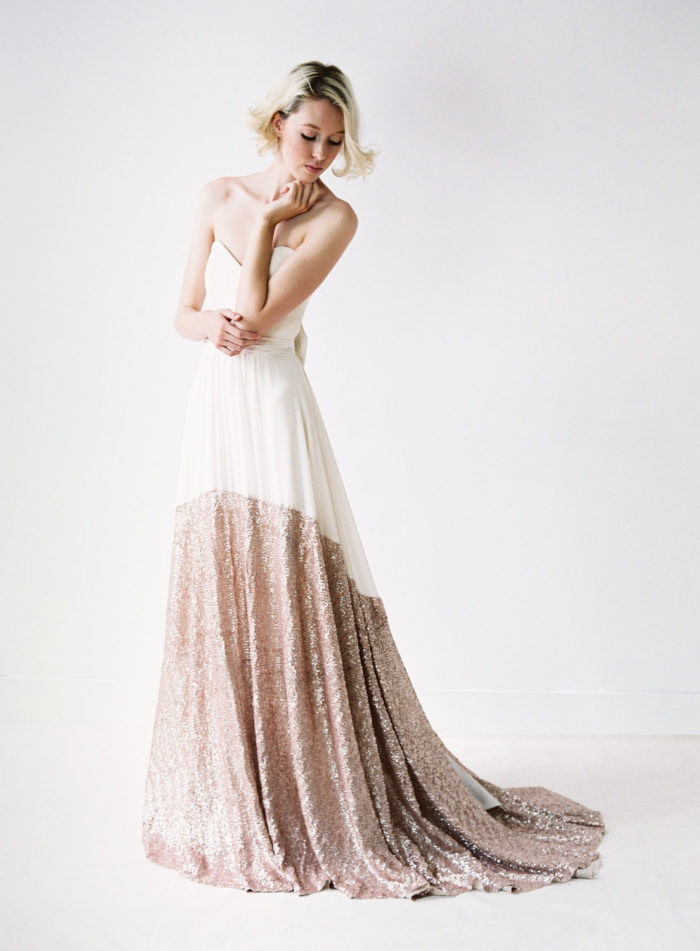 Sierra, a sequin wedding dress by Truvelle
Canadian bridal design house, Truvelle,  may be known for their 'effortlessly modern wedding dresses', but don't let the light, carefree style of these gowns fool you, because a great deal of thought and craft goes into these bridal gowns. Truvelle's founder and designer, Gaby Bayona, knows a thing or two about wedding dresses, and their inherent potential to be expressions of the heart.
Bayona's mother was a bridal seamstress, so Gaby grew up surrounded by the veils, laces, and other fabrics that traditionally comprise wedding gowns. Seeing wedding gowns as they were being transformed and tailored, allowed Gaby her unique view into what a modern wedding dress could and should be, and allowed her to expertly reinterpret many of the traditional elements of wedding gowns. With the Truvelle bridal collection, Gaby is able to have a canvas for her signature touches: unique laces, soft colors, hems and bodices that look like they have been dipped in sequins, and gowns that have actually been dipped in dye for an unconventional, and wholly romantic look.
Truvelle is a made-to-order wedding line, with dresses that Bayone and her team create in Vancouver. The current Truvelle collection features so many unique wedding dresses; we're excited to show these gowns to you today. Please visit the Truvelle  Etsy shop and delve into the styles and descriptions of these wedding gowns that read like personalities of dear friends (or friends wish you had!) Truvelle bridal gowns, and the gorgeous bridal accessories they design to accompany them, are available on Etsy, and you may contact Gaby through her shop for your made-to-order wedding dress request.
Dress for the Wedding is sponsored by Etsy through an affiliate program.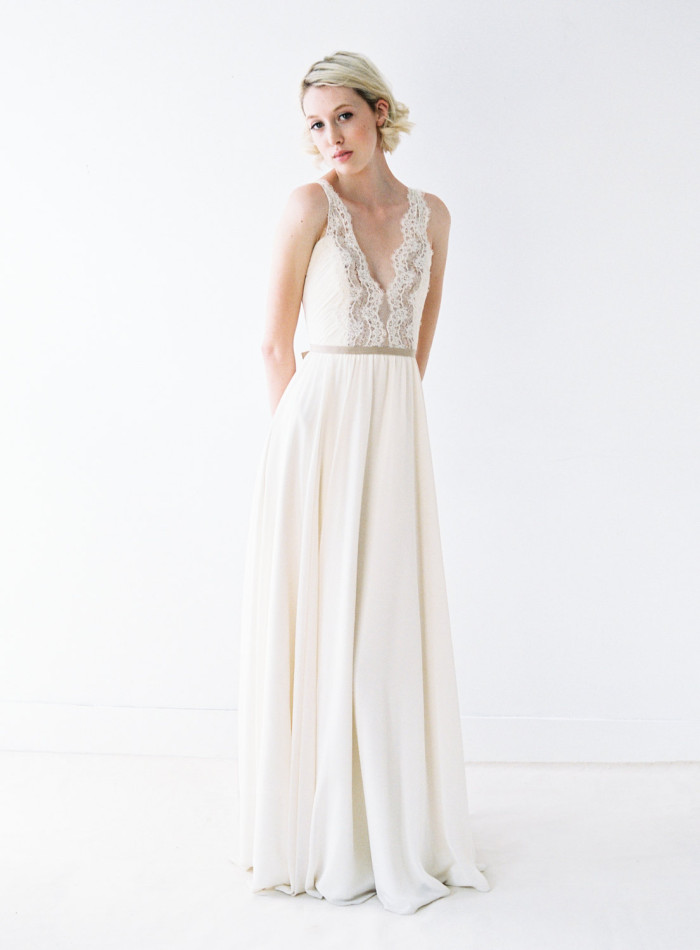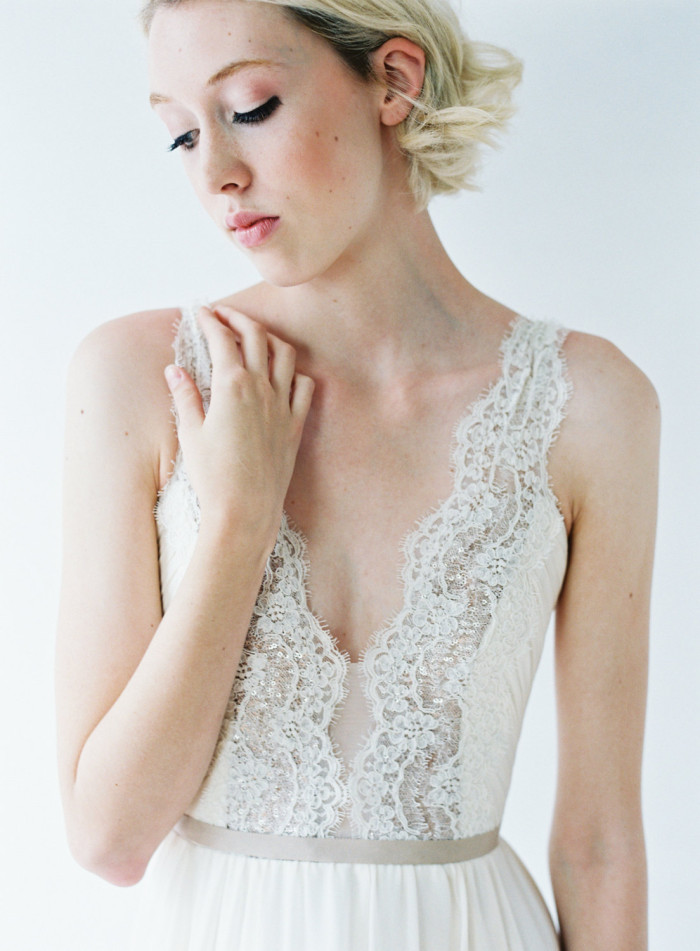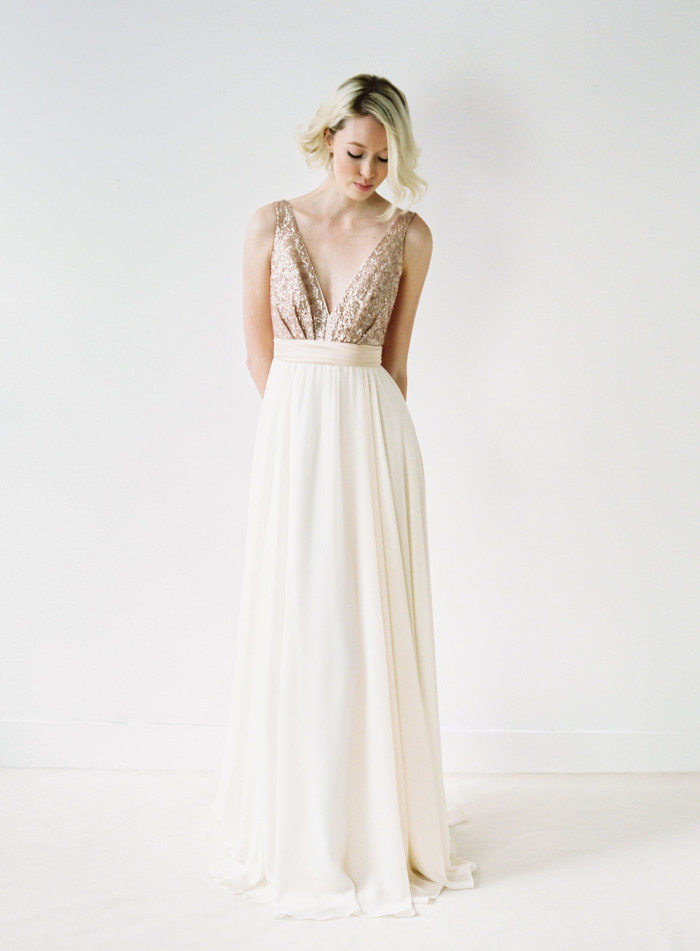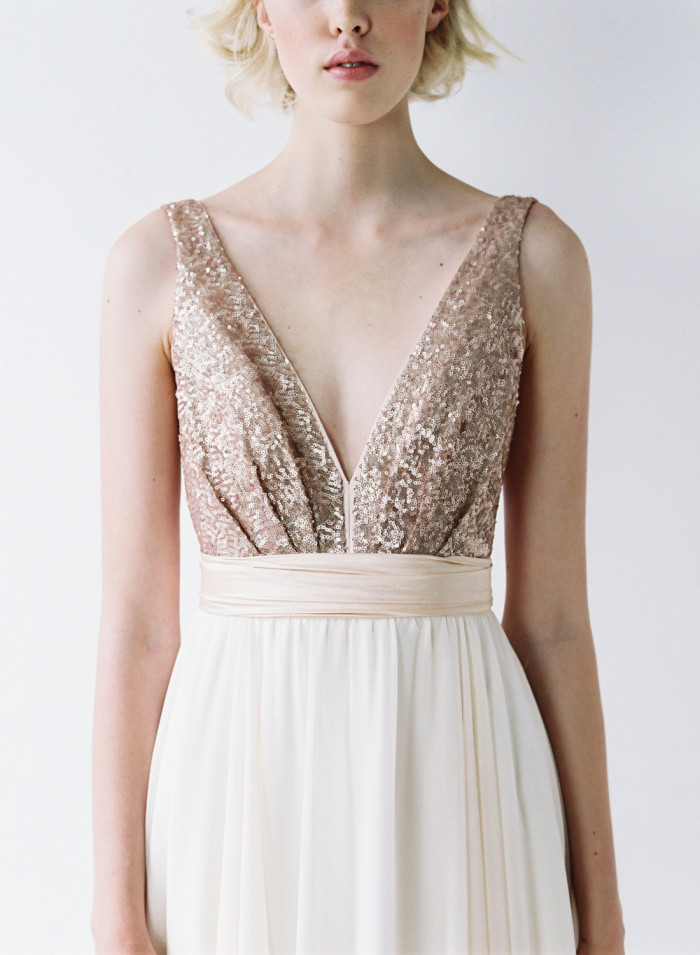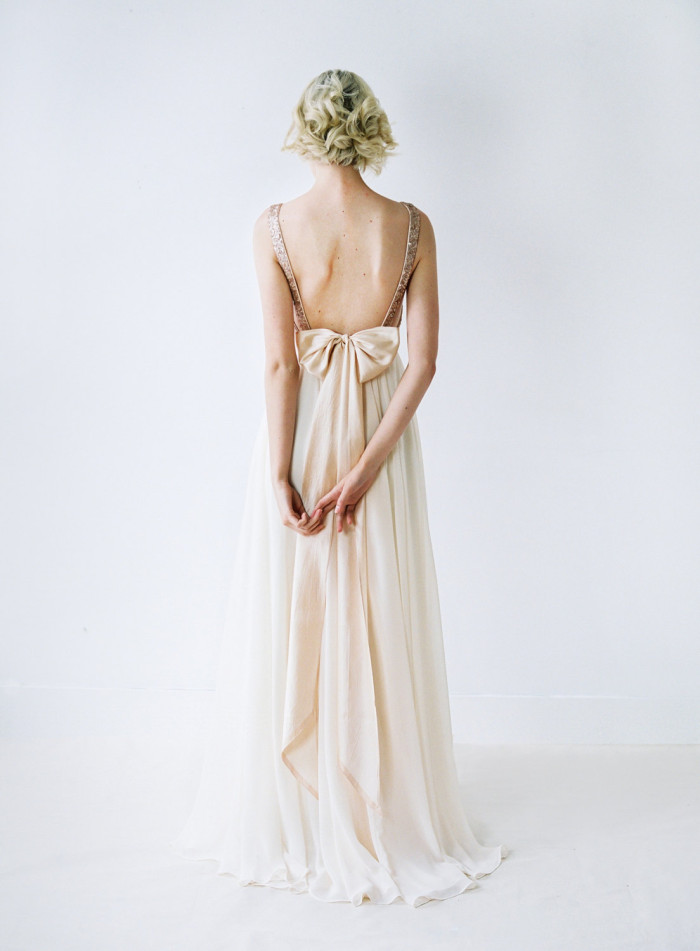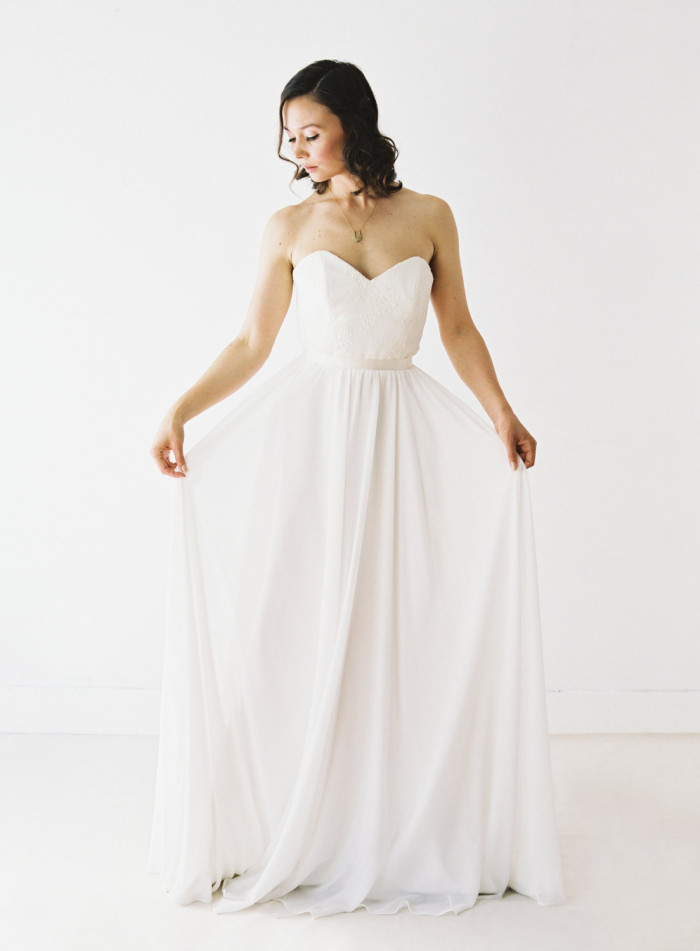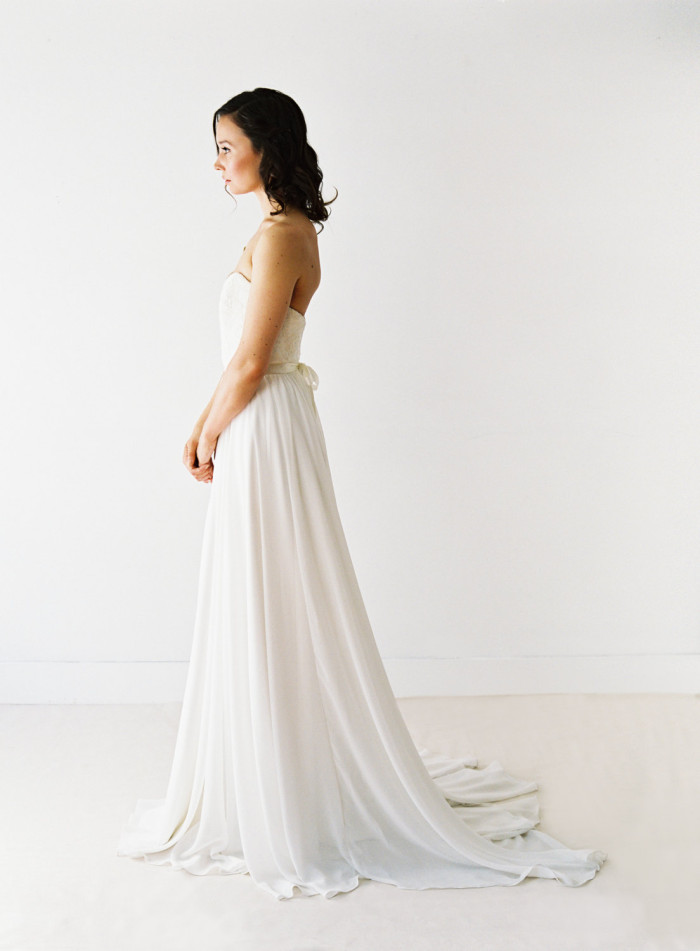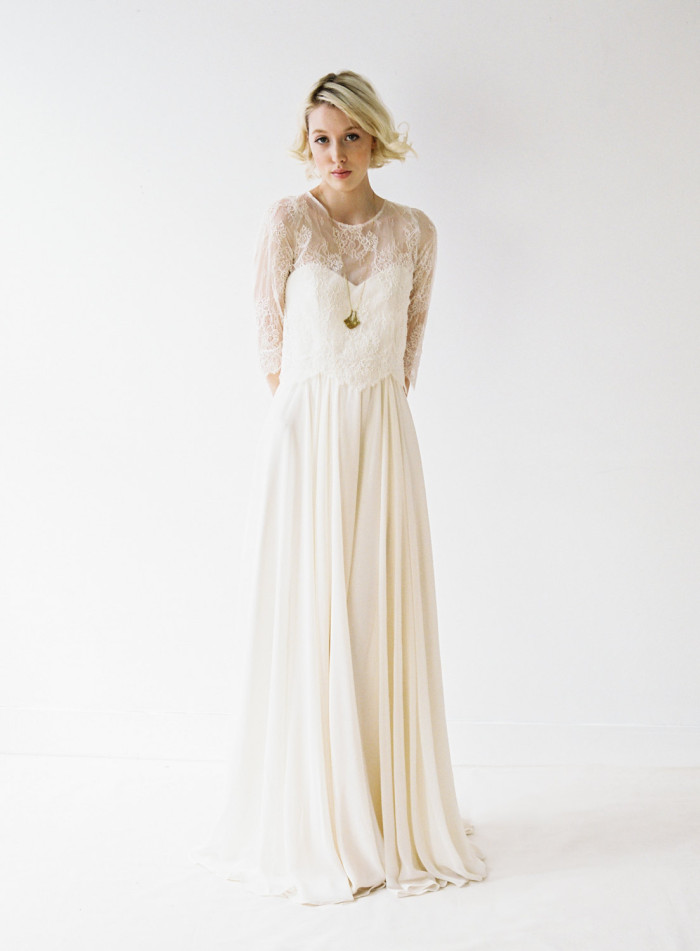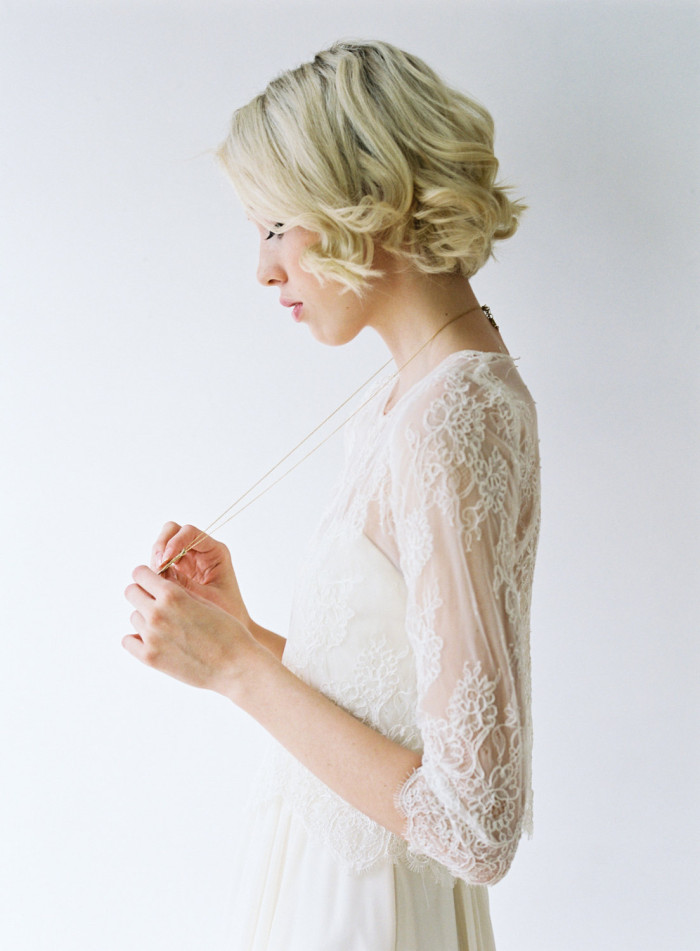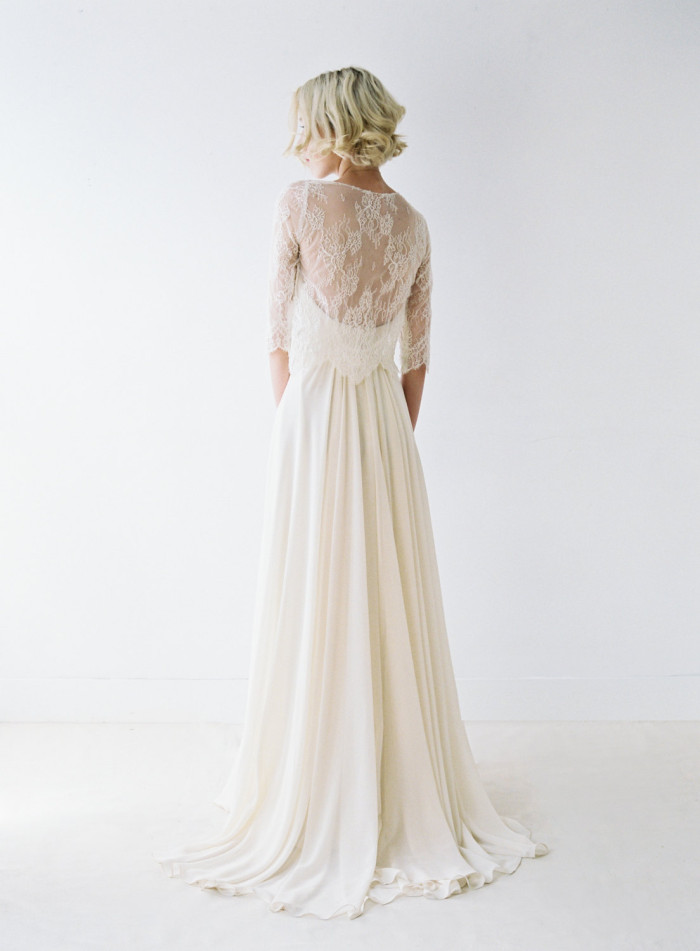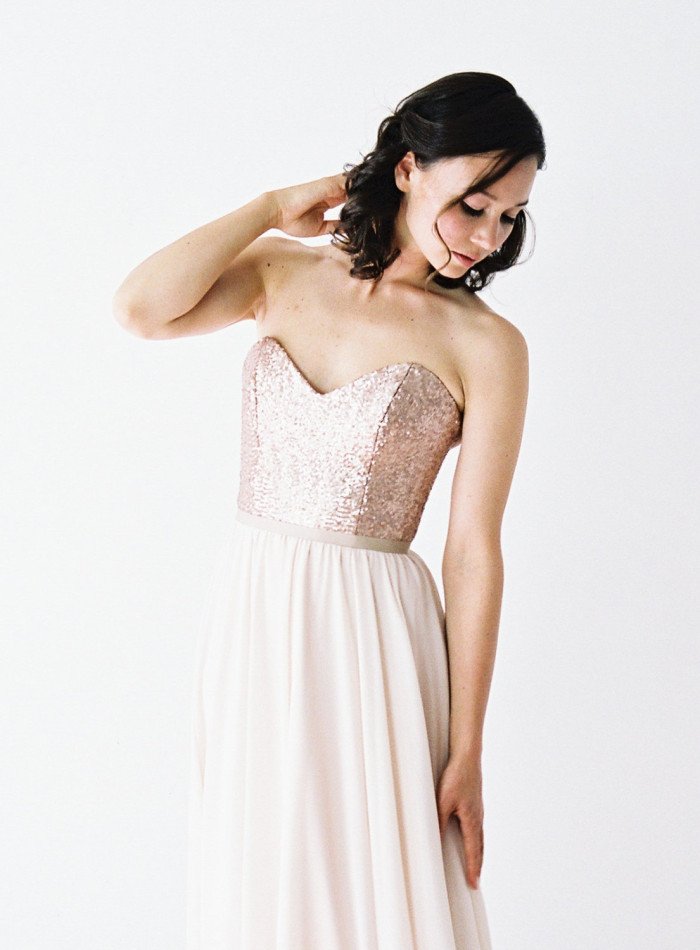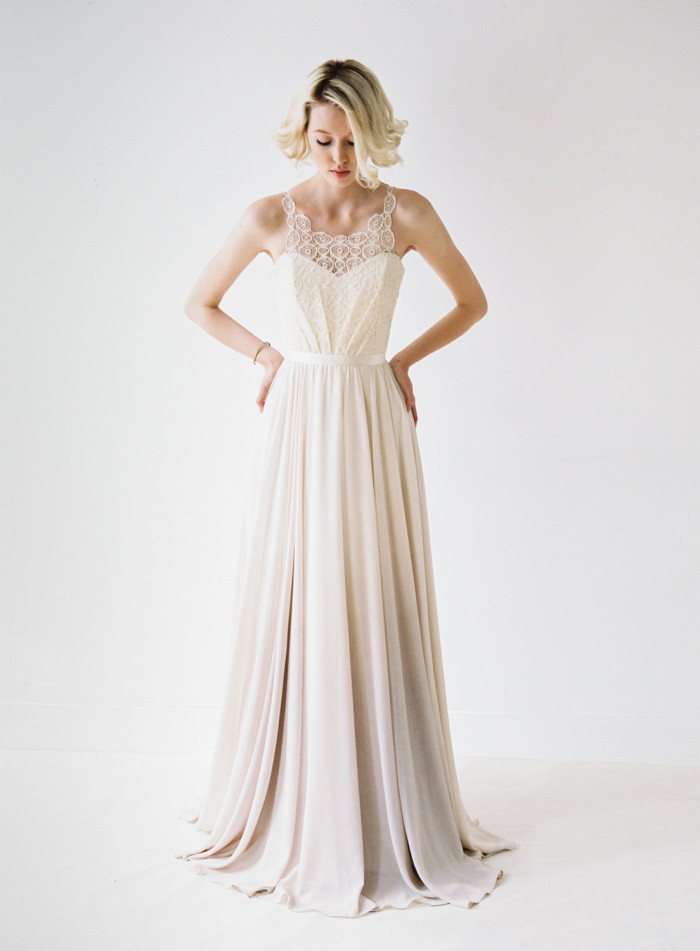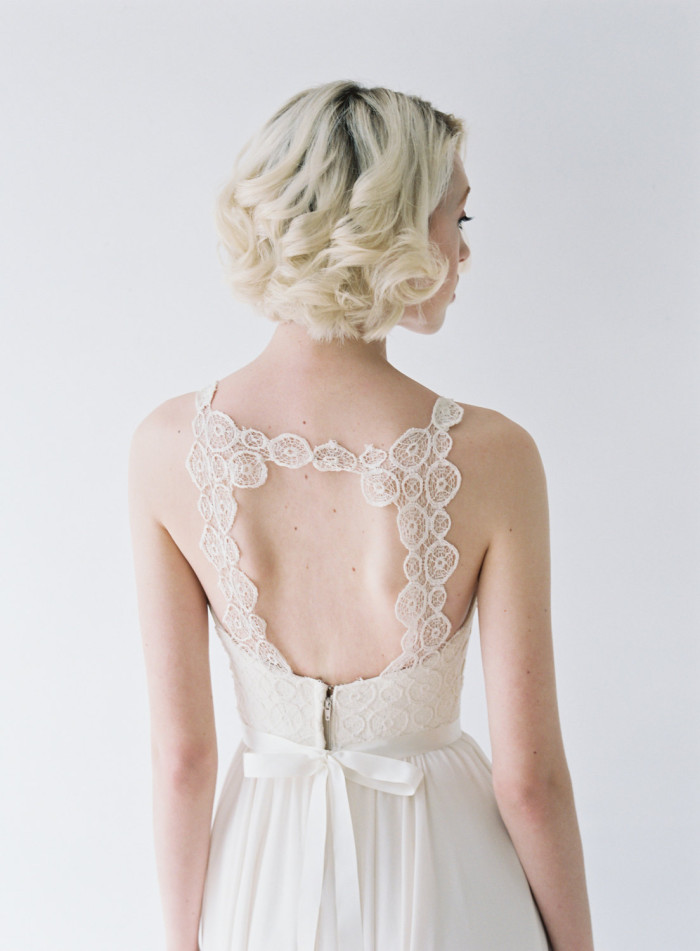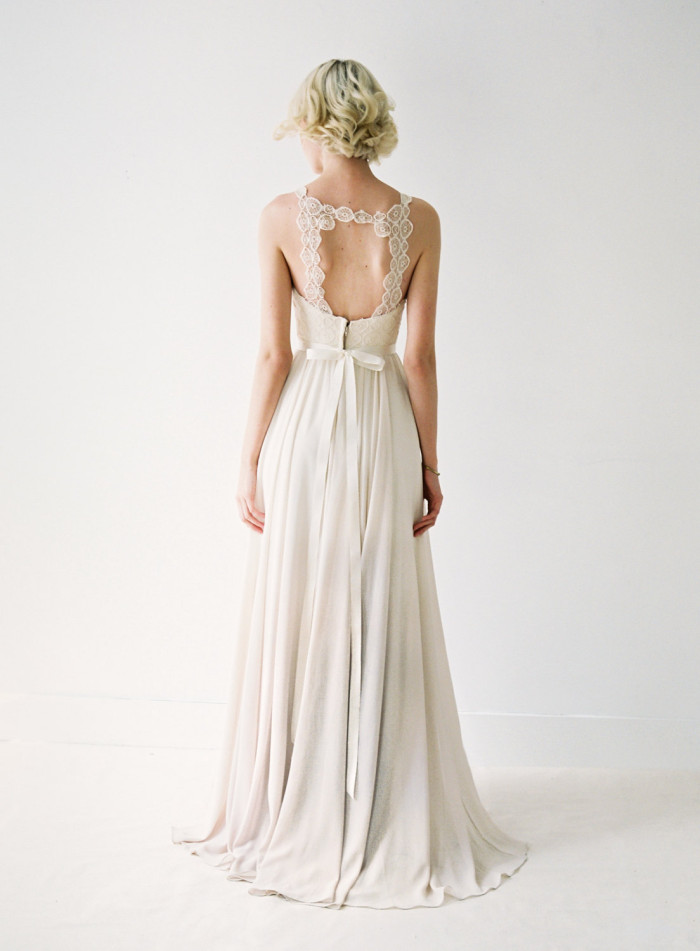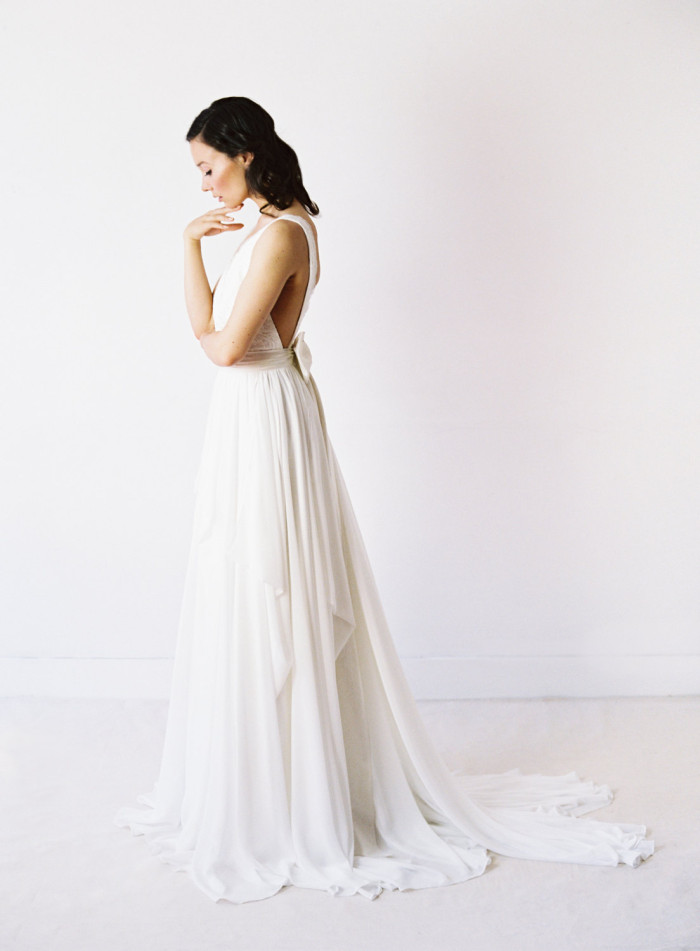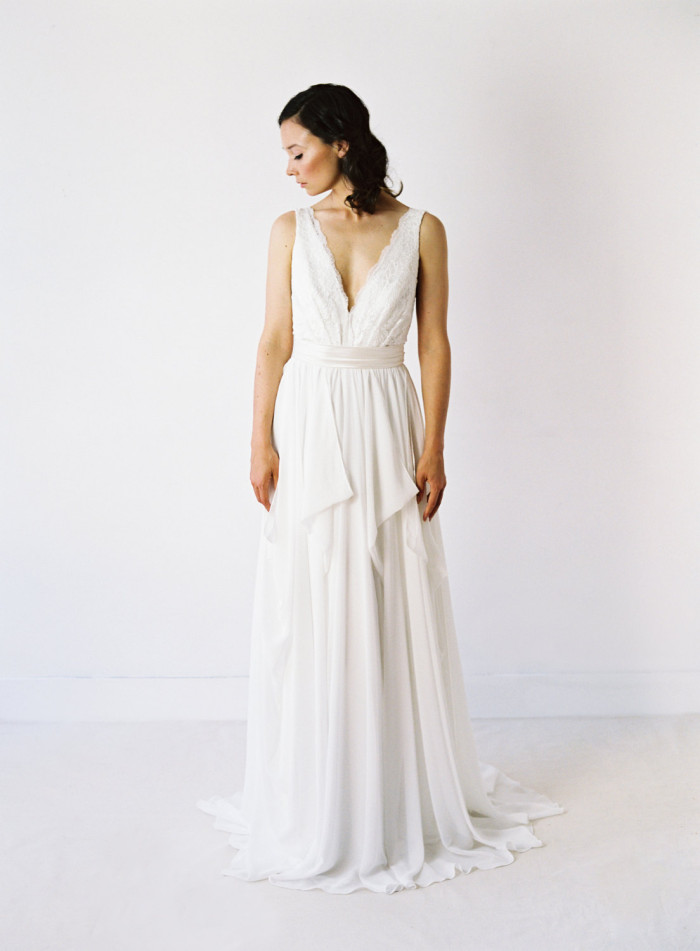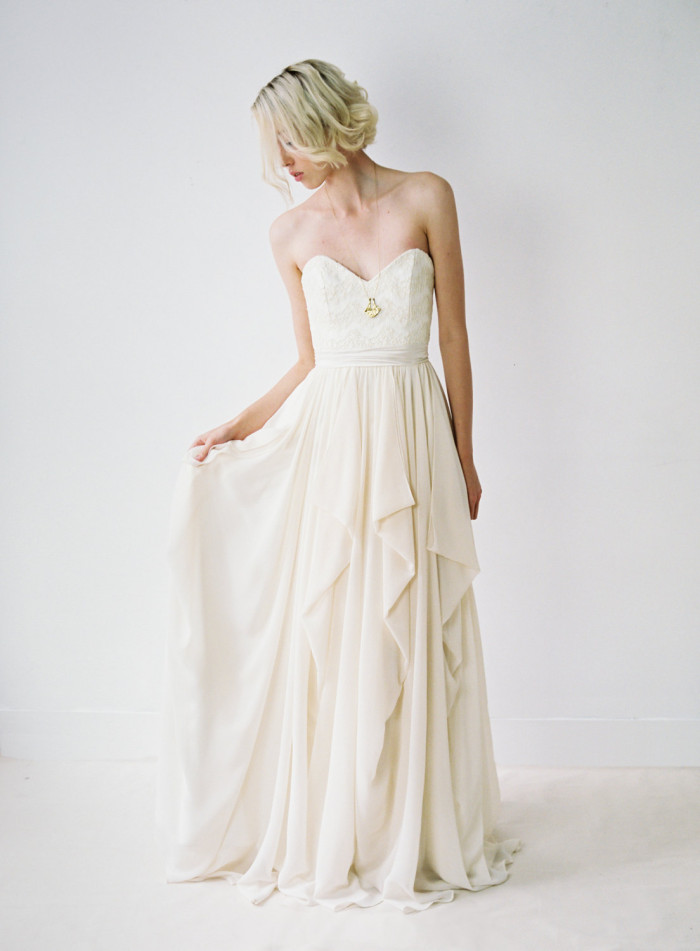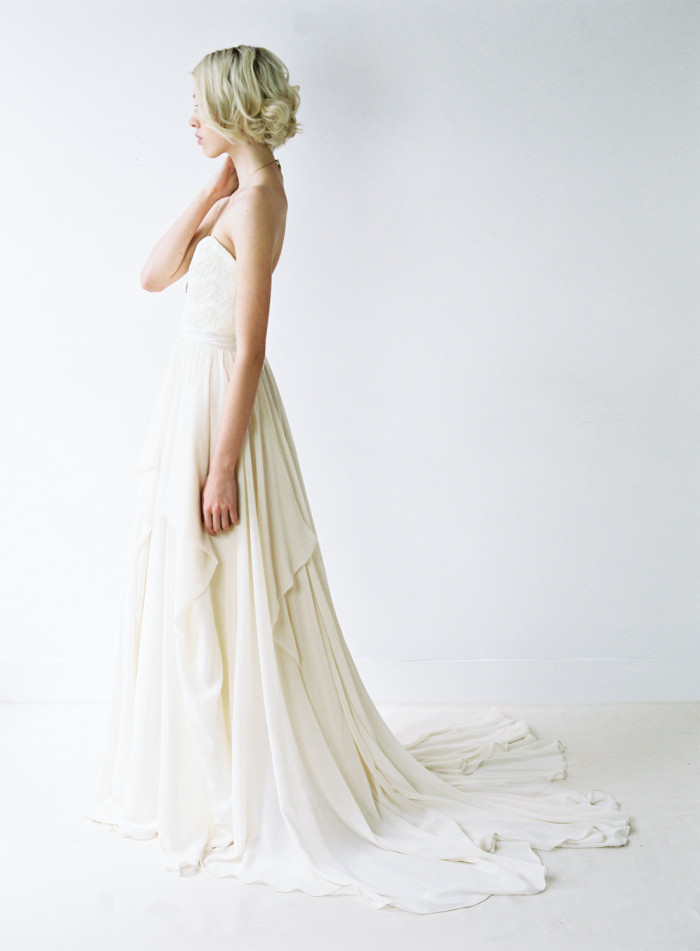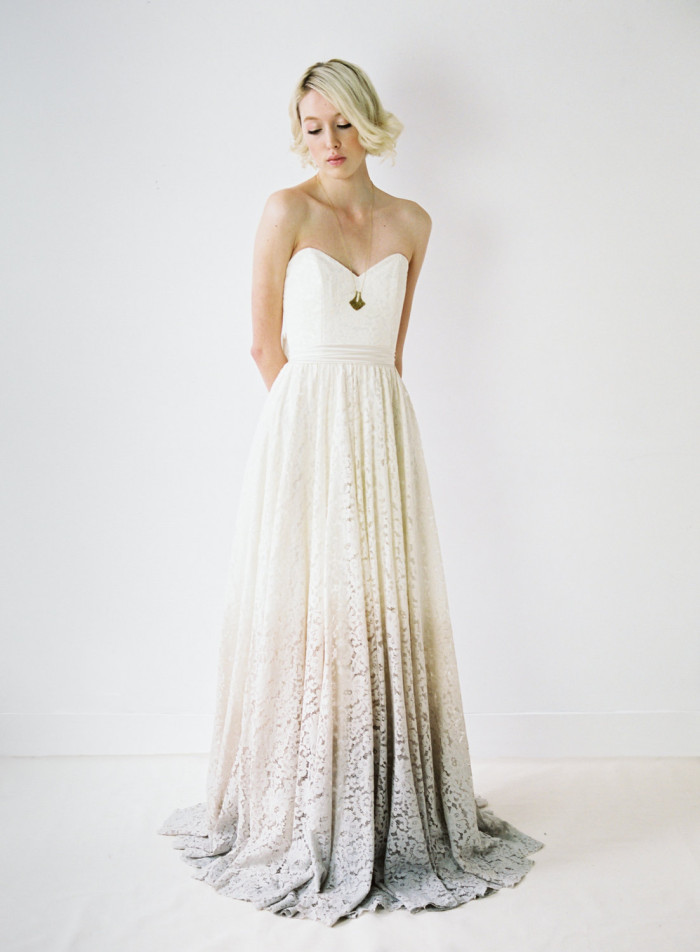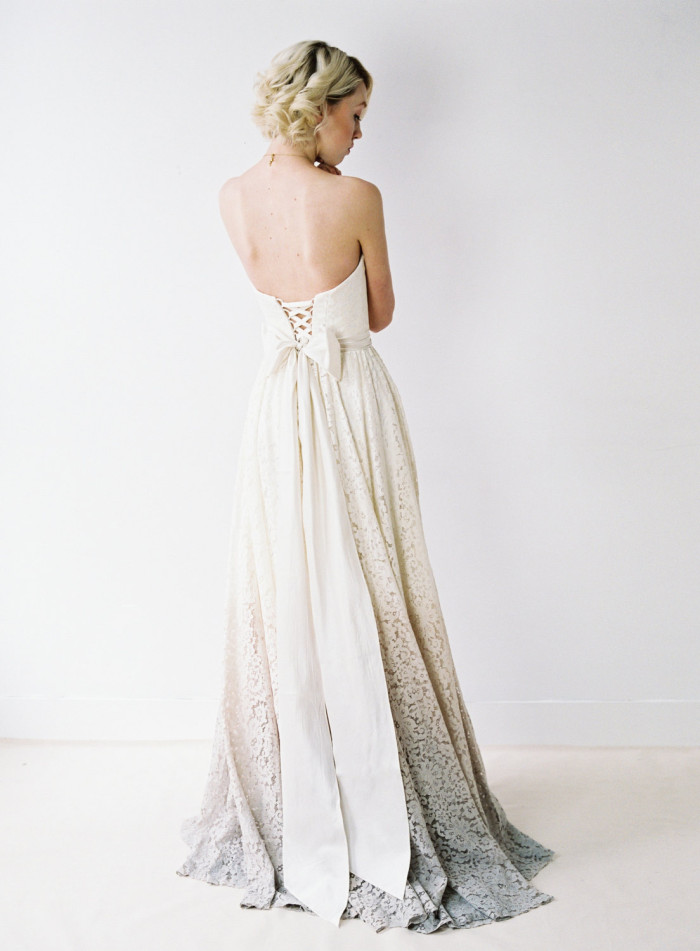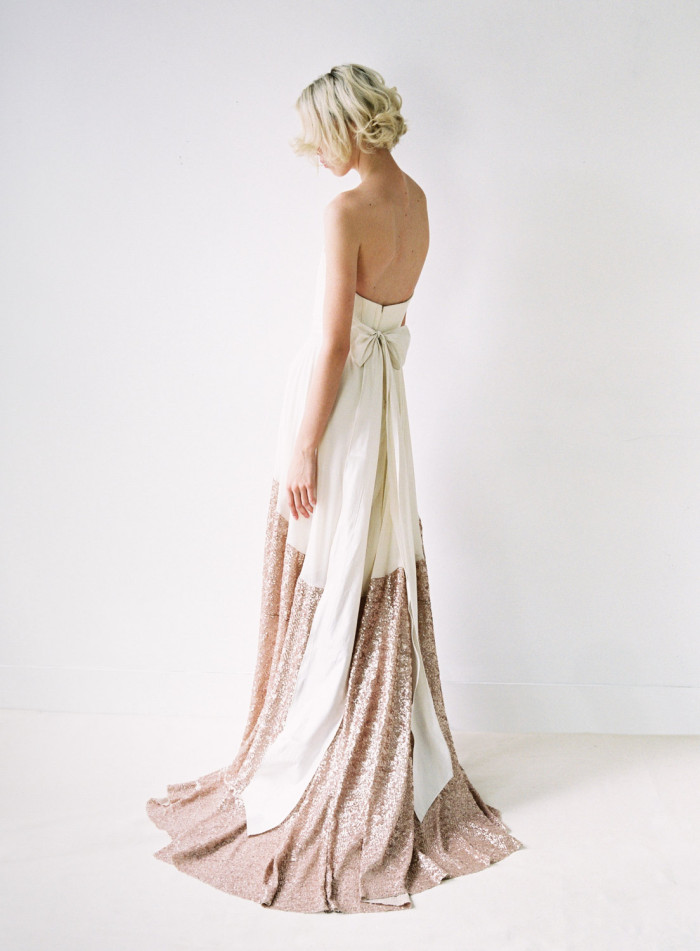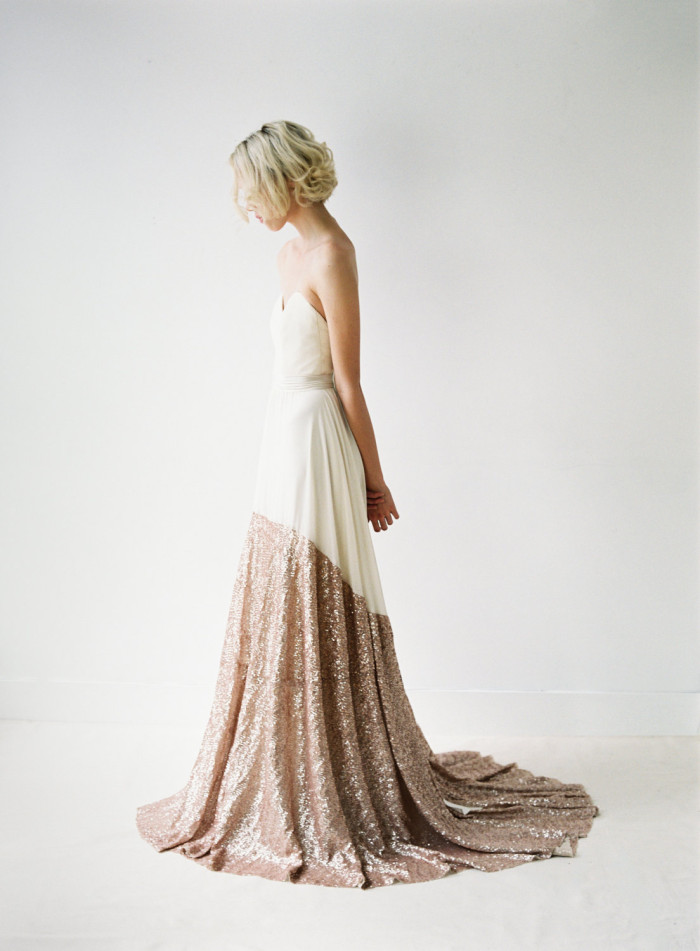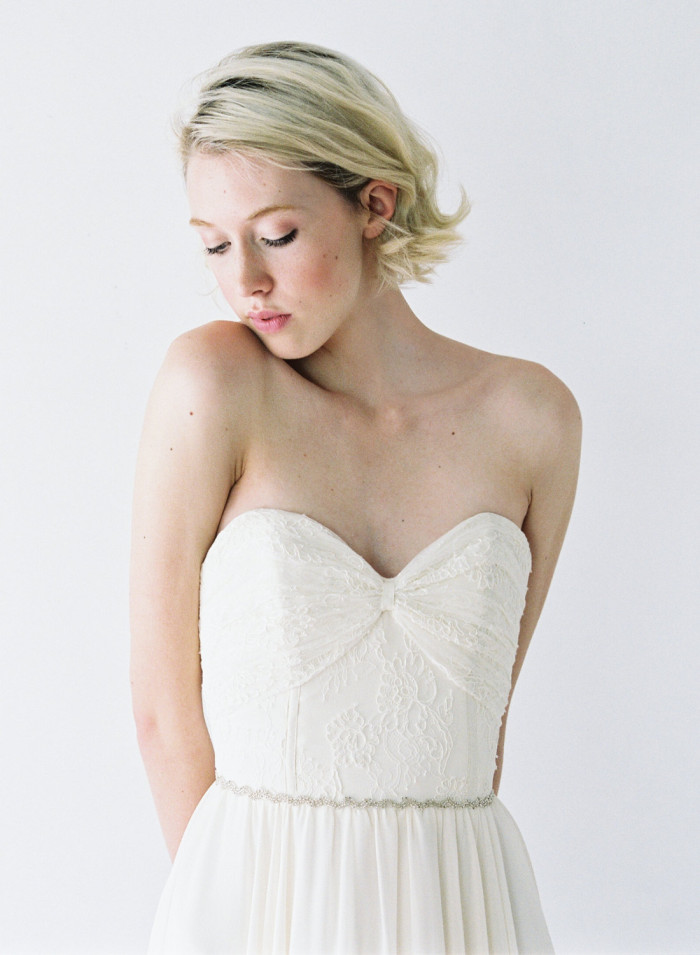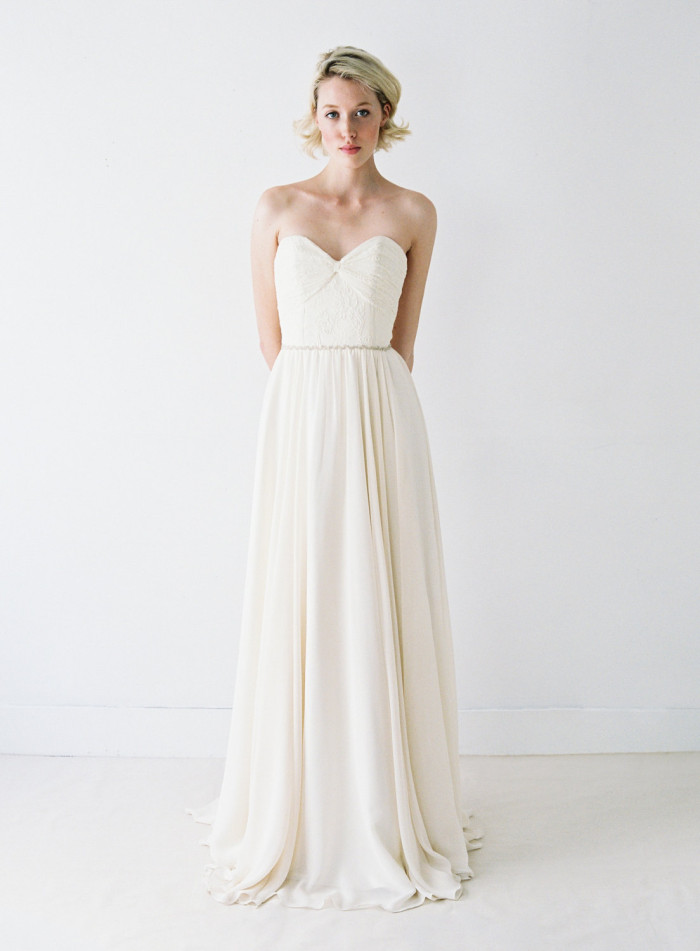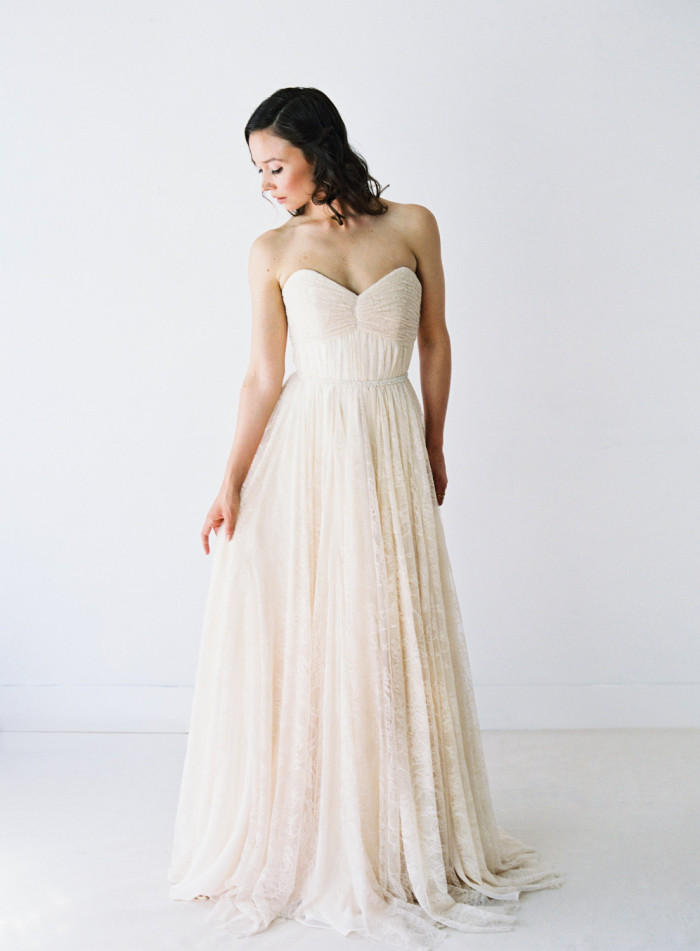 The Truvelle wedding dresses featured here are available via the Truvelle Shop on Etsy. Special thanks to the creative team that made these looks possible: Photography : Kristy Ryan of Blush Wedding Photography | Hair/Makeup : Felicia Bromba | Models : Tyg of Lizbell Agency and Sophia Dishaw | Flowers : The Flower Factory (Vancouver)
Dress for the Wedding is sponsored by Etsy through an affiliate program. Affiliate links are noted  in italics and mean that this blog may earn a small referral commission from the retailer, at no cost to the purchaser, if a qualified sale is made.