Wedding Dresses by Jenny Packham for Spring 2015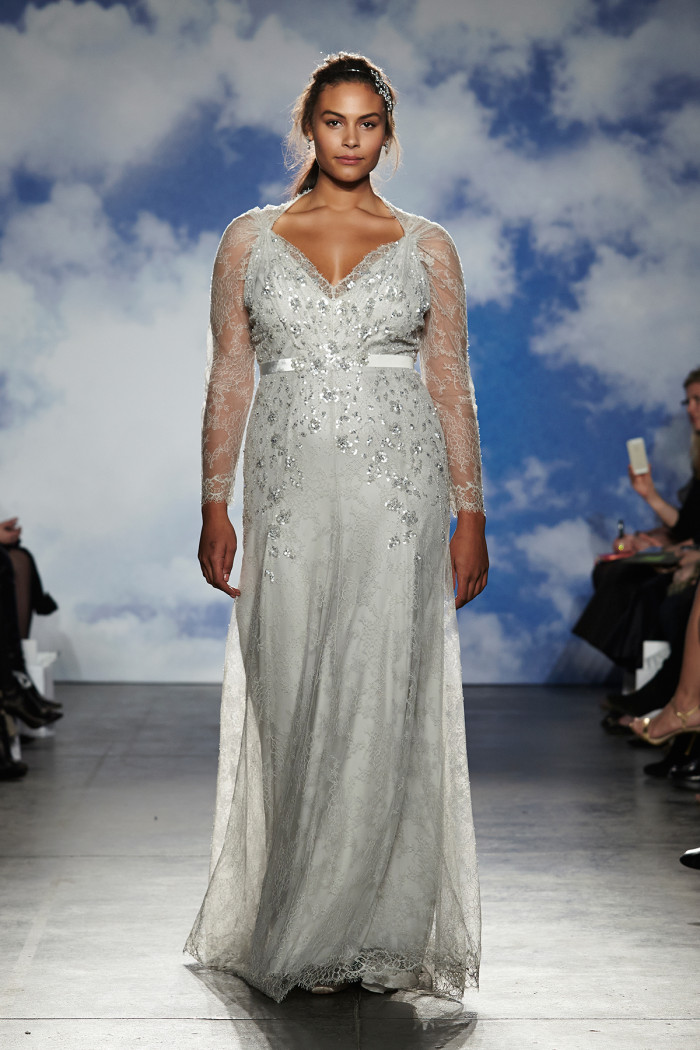 Jenny Packham showed her 2015 Bridal Collection at Bridal Fashion Week, and while I did not attend, I was certainly aware of the buzz about this collection. Any wedding dress collection by Jenny Packham is guaranteed to delight and amaze – and this one certainly did!  Like stars in a night sky, these gowns dazzle, and the only challenge is to be able to take the time to really gaze at the beauty in each masterpiece. Fortunately, these images of the Collection allow us to stop and see the vivid details.  The Collection was "inspired by the photographs of 1930's British society photographer, Madame Yevonde, specifically a series of portraits of society ladies dressed in classical costumes, known as 'The Goddesses'"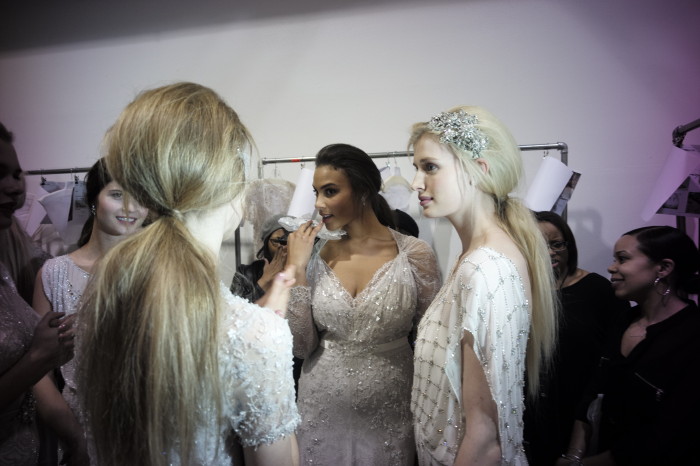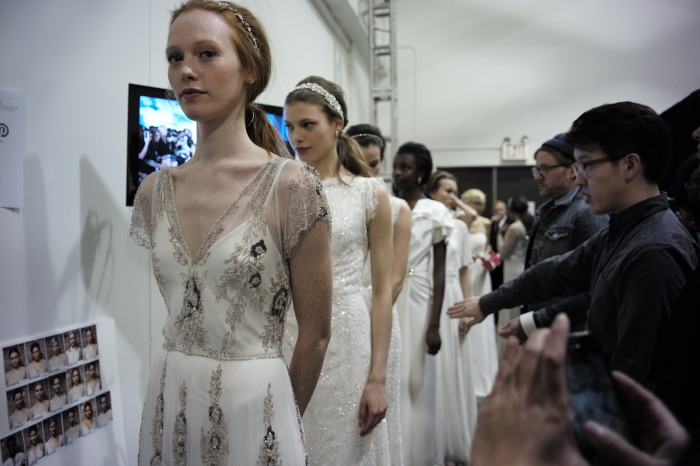 Goddesses getting ready!
"Stylized images of mythological heroines – Helen of Troy, Persephone, Venus" were the inspiration for these gowns, with modern and beautiful treatments. Packham used soft fabrics and a range of delicate hues and tonal colors create a hazy, dreamy, neoclassical ambiance. In addition to Packham's usual intricate detail and beading, the collection was also dotted with celestially-inspired capes,  tiered hemlines and exquisite veils.  So stop for a moment and gaze at these gowns, and find the one that speaks to you!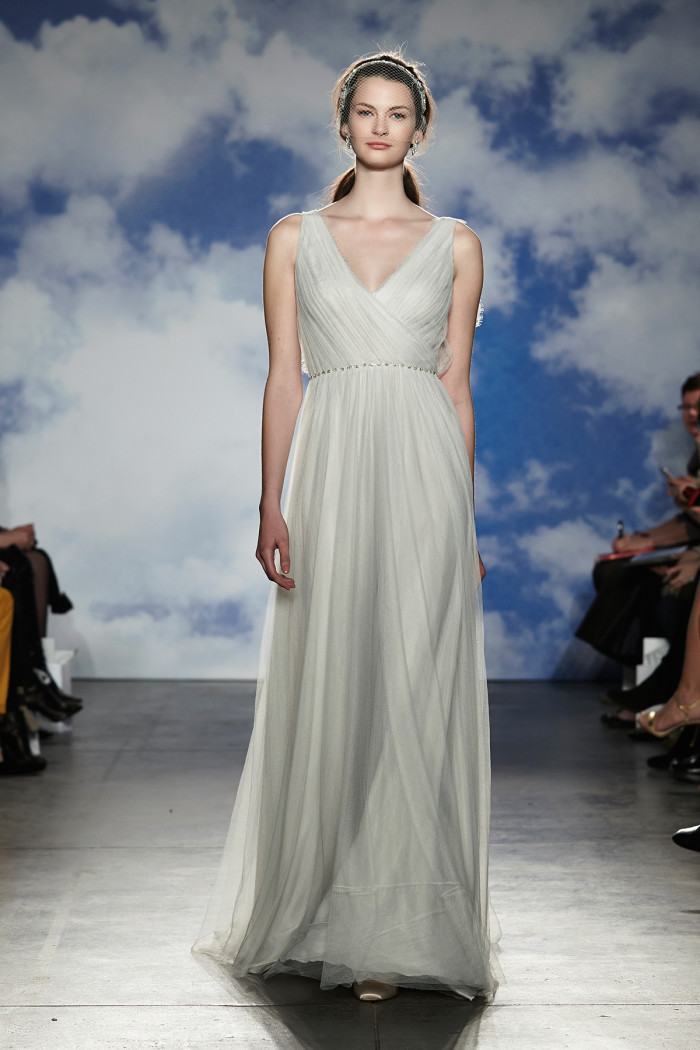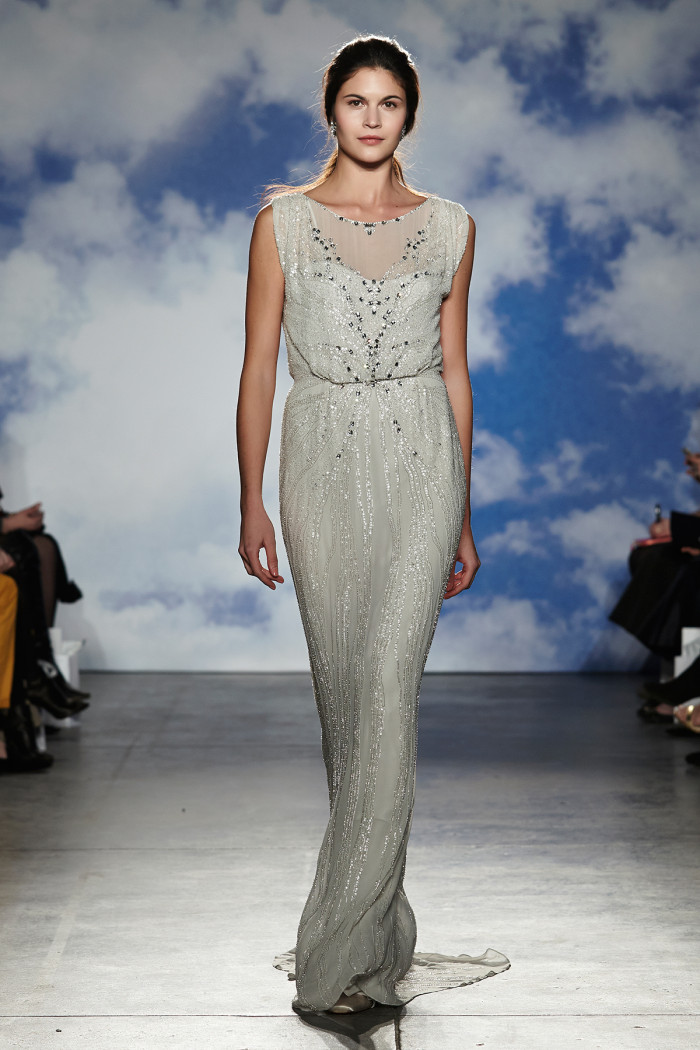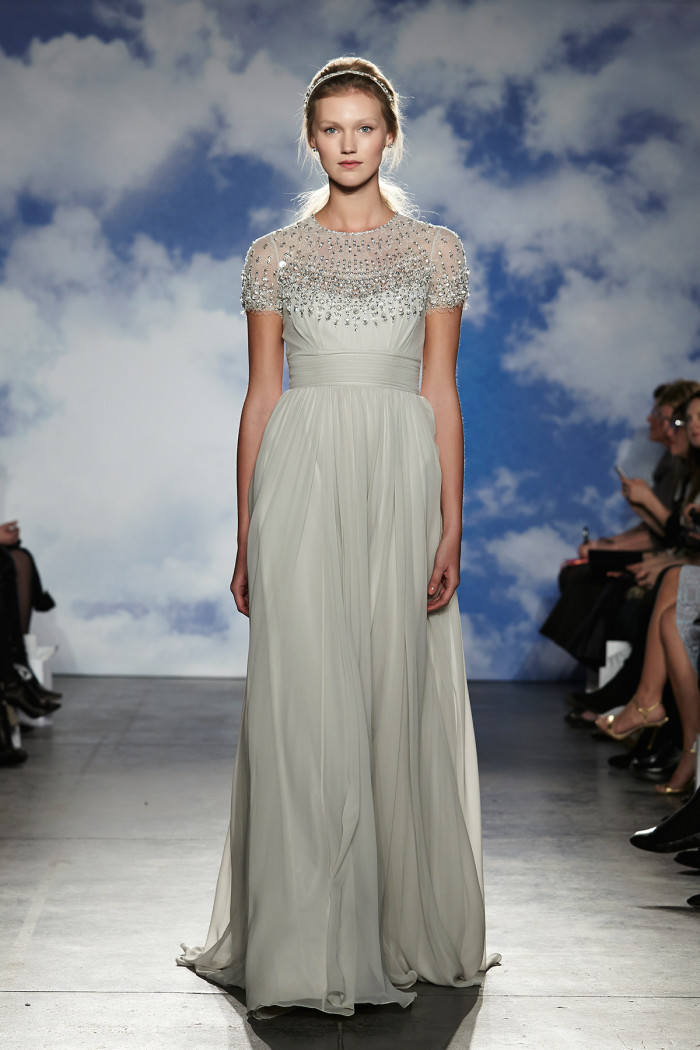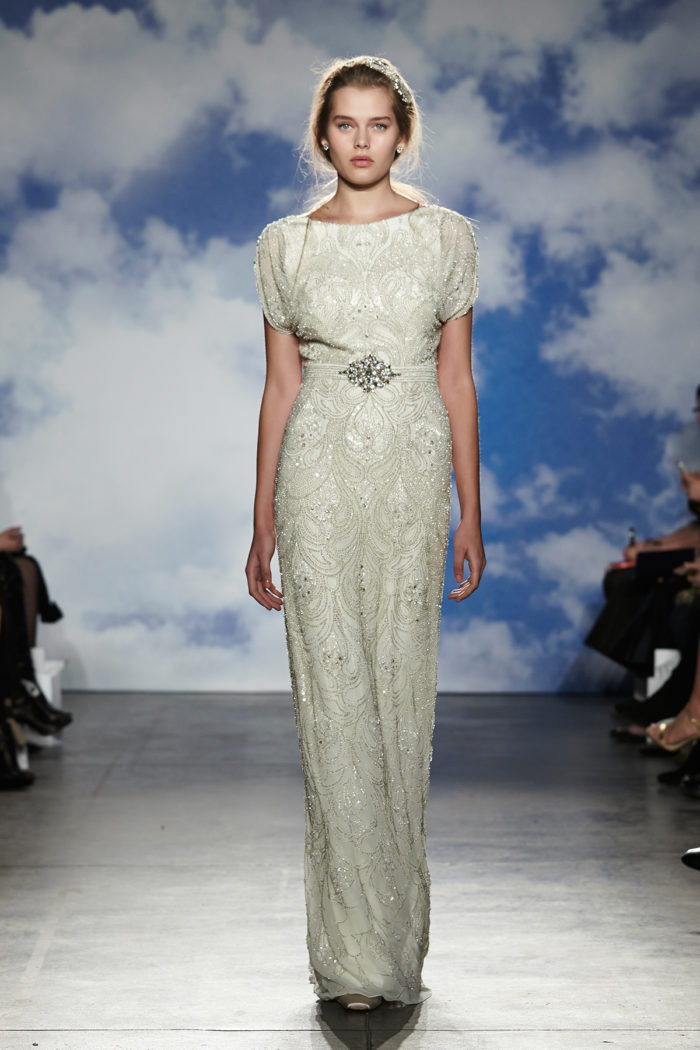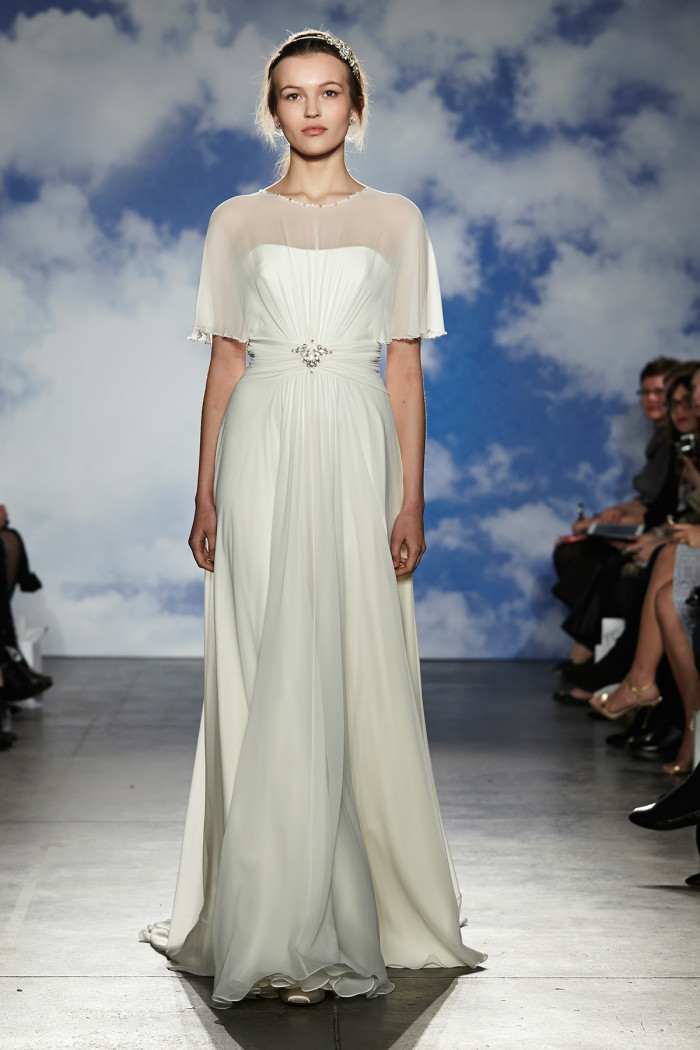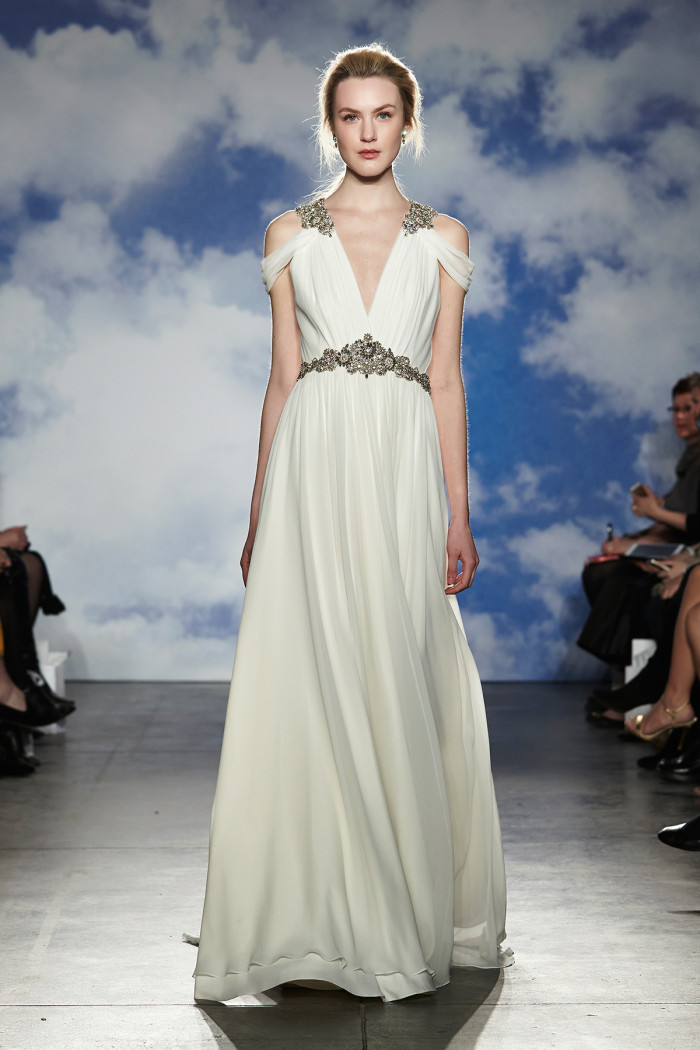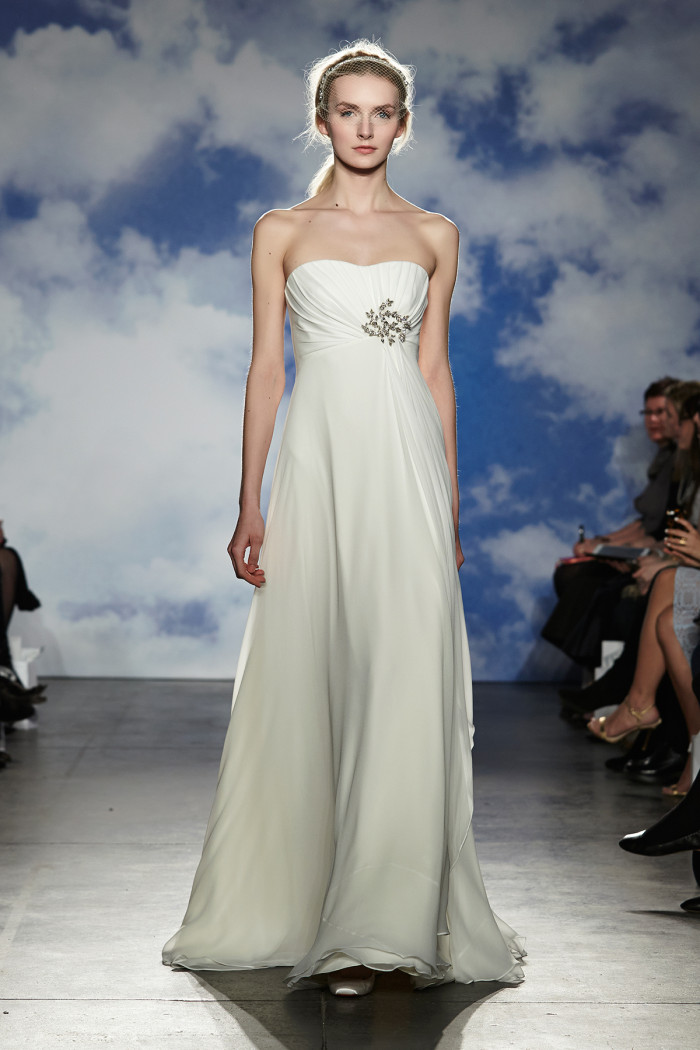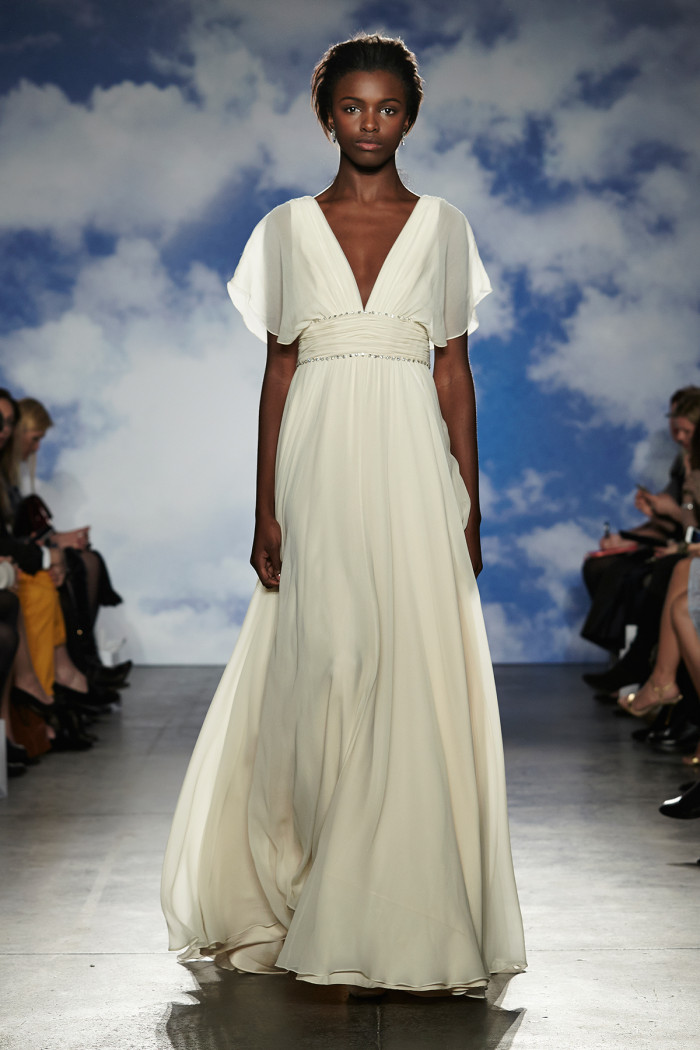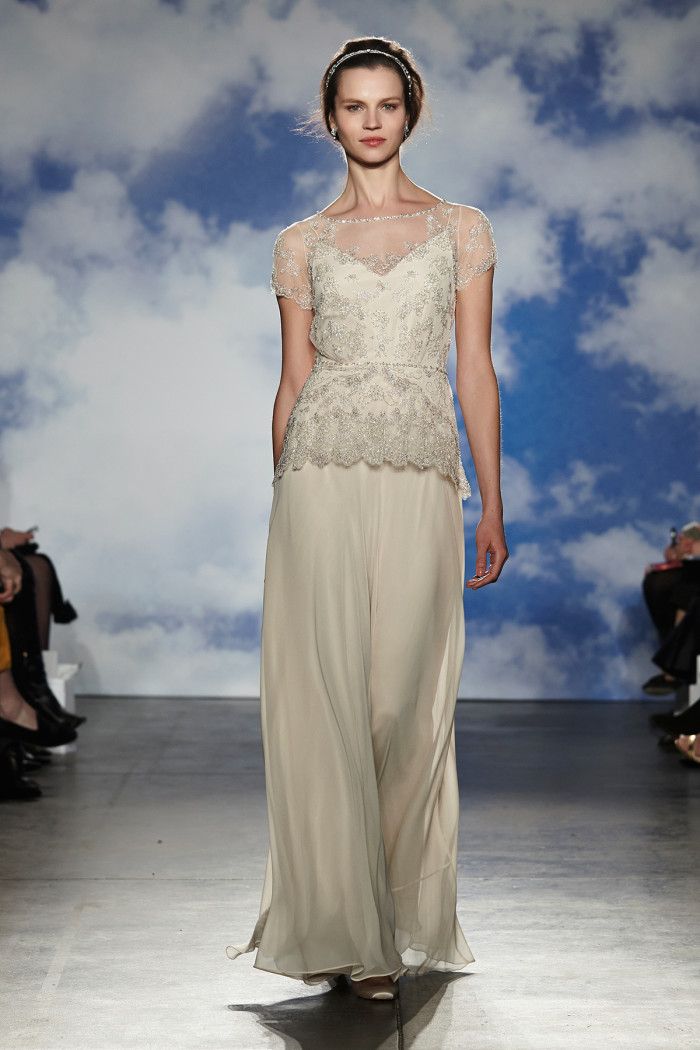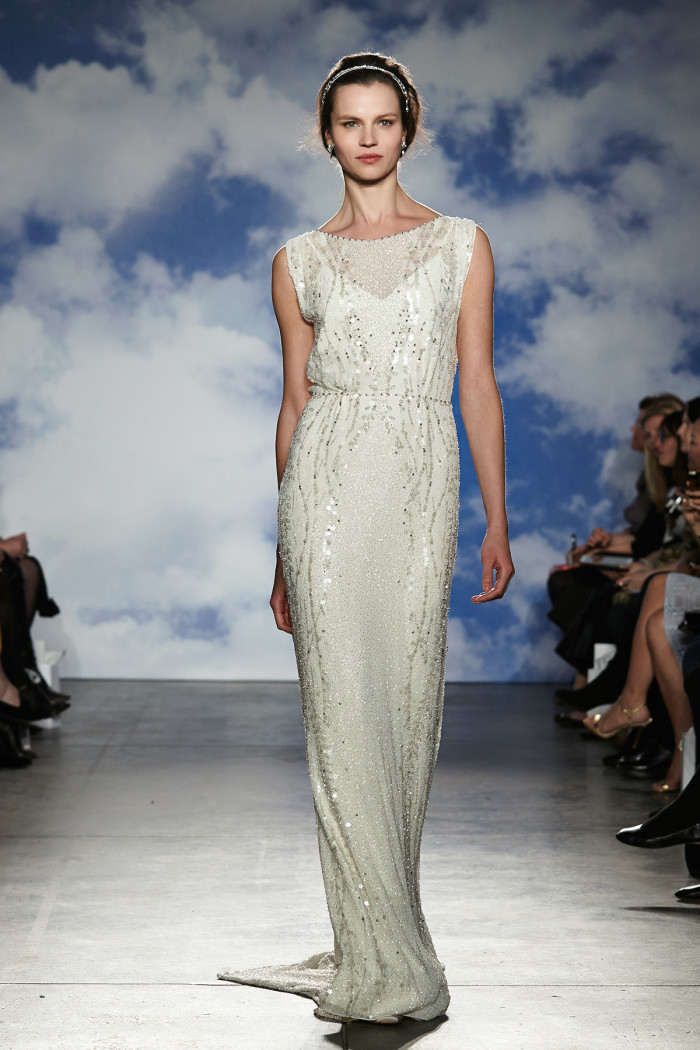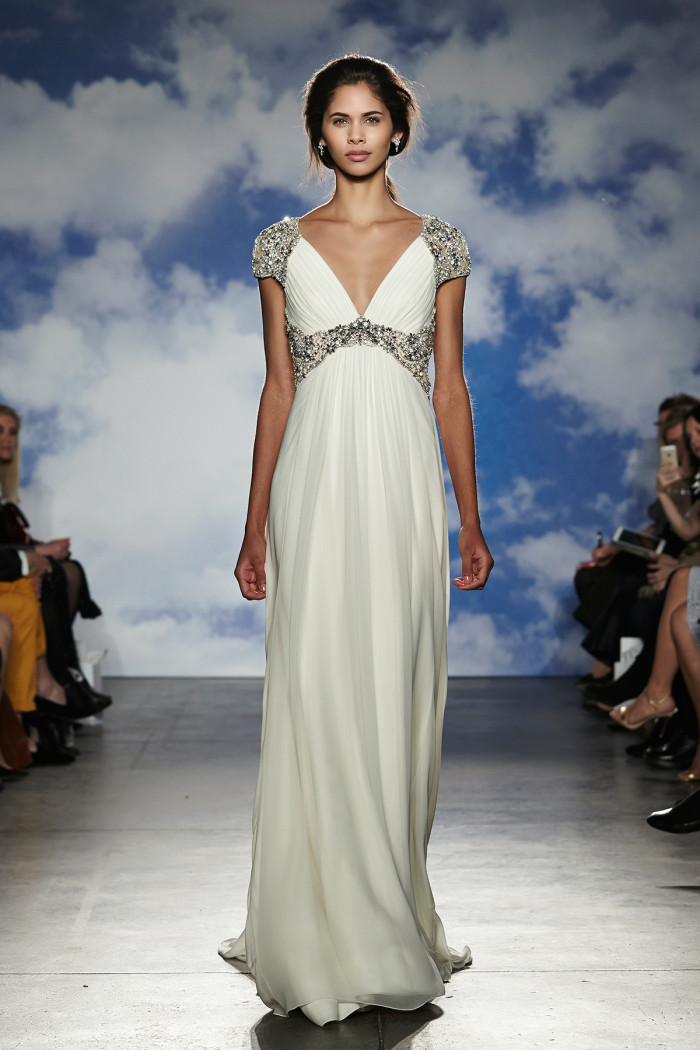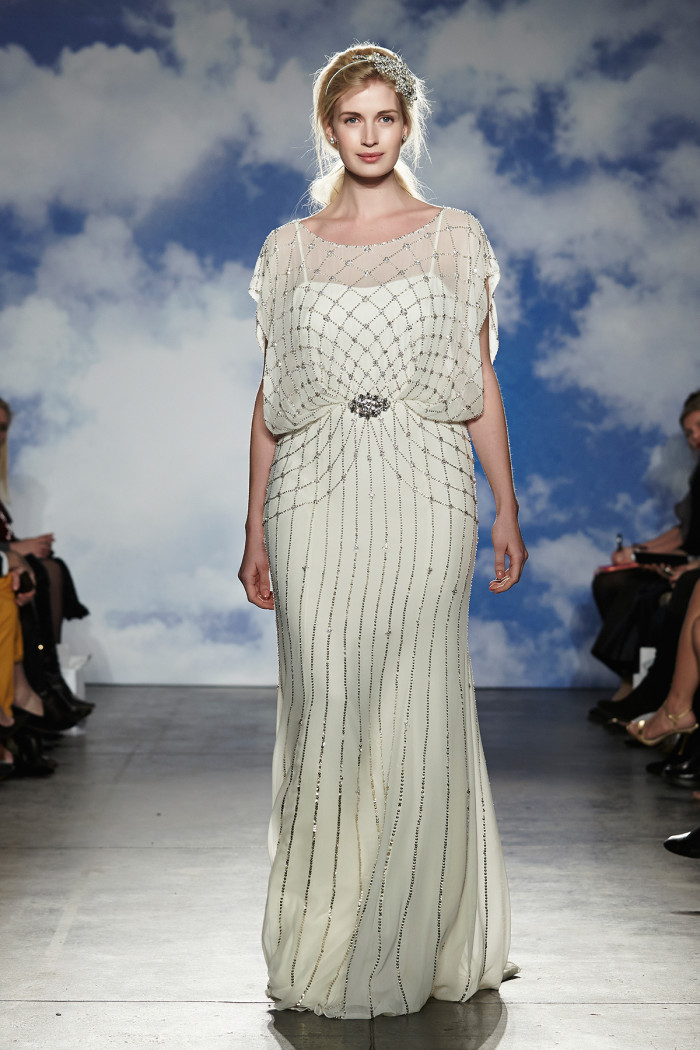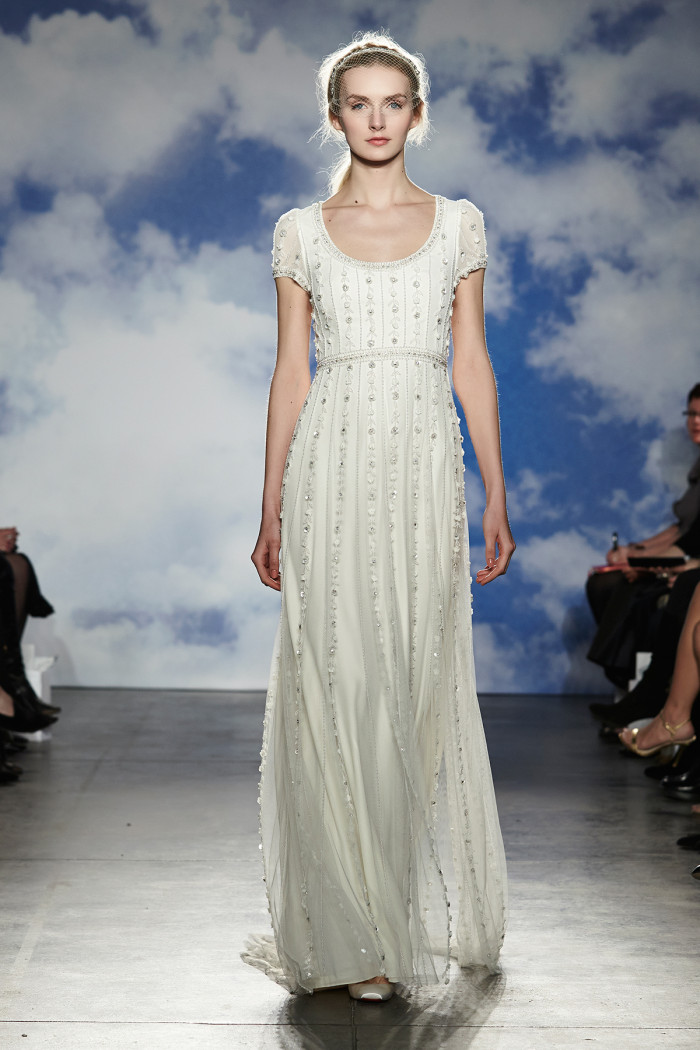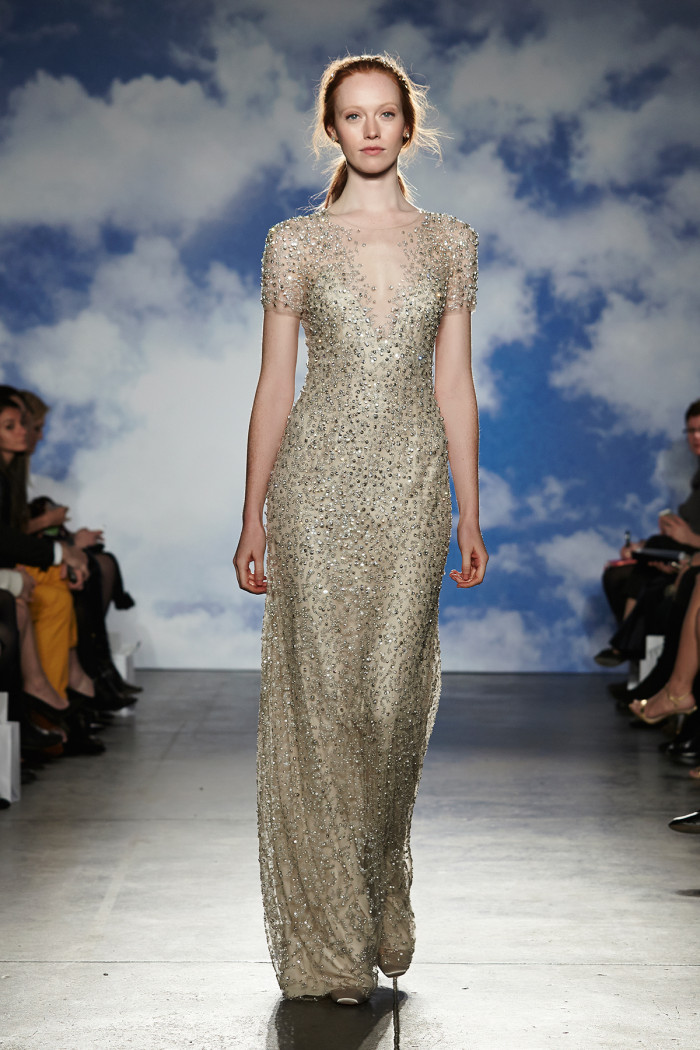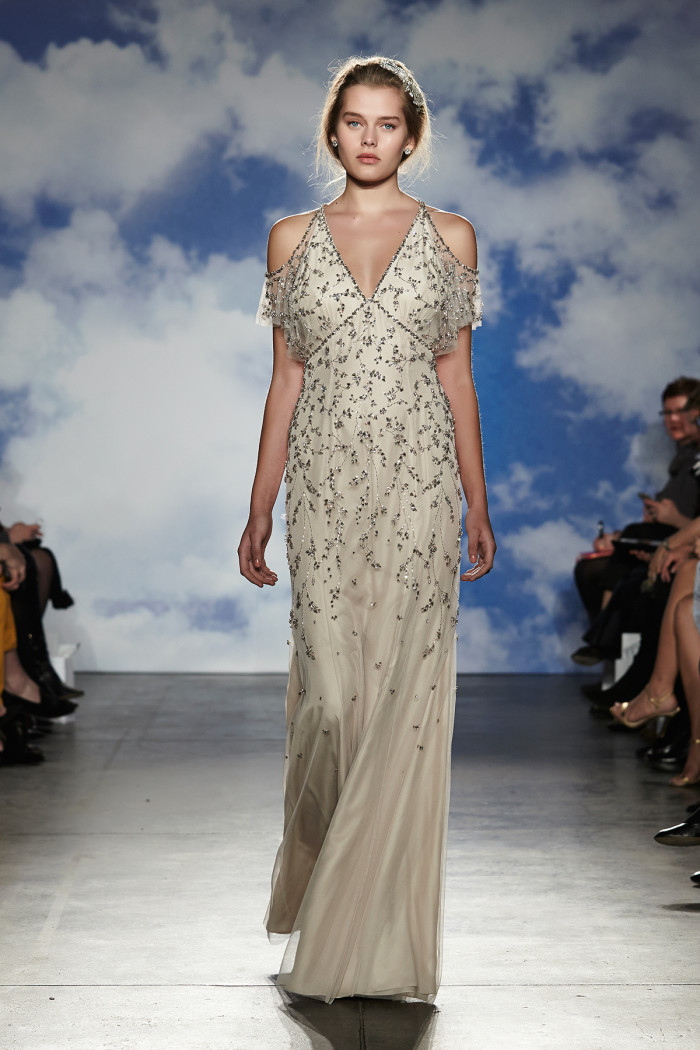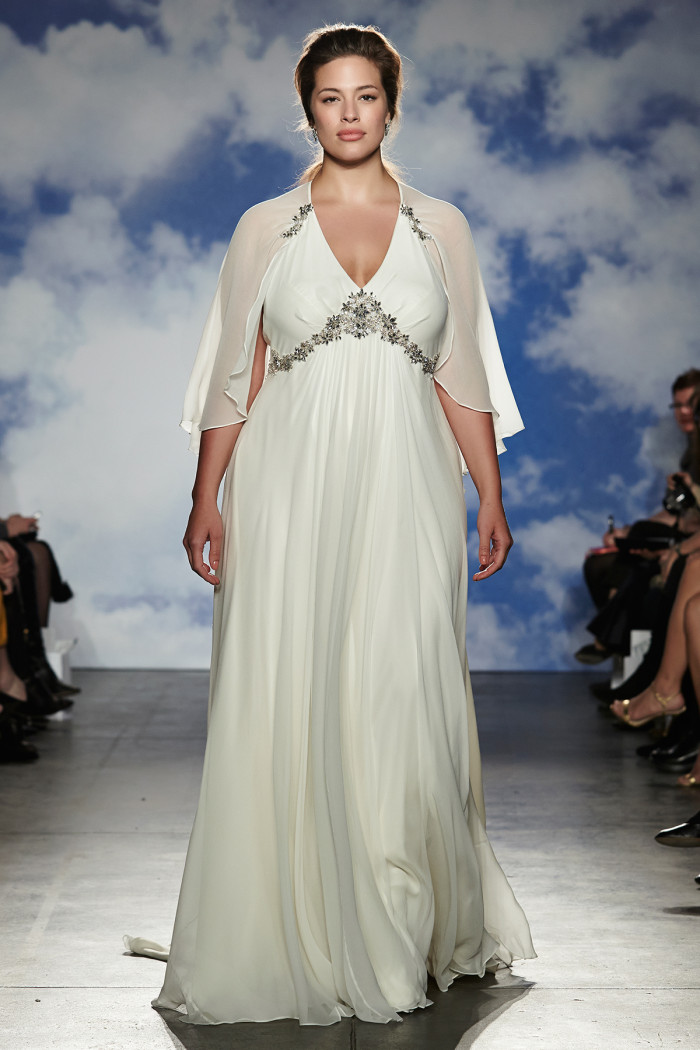 All images copyright an courtesy of Jenny Packham. For more details on Jenny Packham's Collections, including where to purchase, visit: www.jennypackham.com.
See more: