A new romantic line of bridesmaids dresses from WAYF that are chic, stylish, affordable and elegant! What more could a wedding party ask for?
Shopping sources use affiliate links from our sponsors and retail partners.
WAYF Bridesmaid Dresses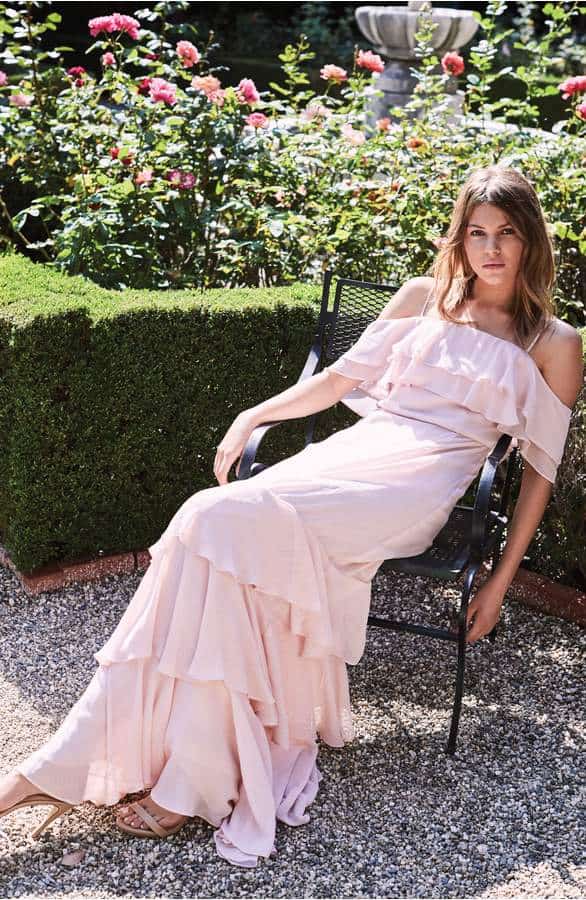 So when Meredith Fisher, founder and designer of WAYF,  got married, of course she needed to design some dresses for her best friends and bridesmaids! Lucky for us, she didn't stop with designing just for her own bridal party. As of this season, her WAYF bridesmaid dress collection, which is derived from the designs she created for her own bridesmaids, has been released. These chic dresses are available currently at Nordstrom!
Romantic Bridesmaid Dresses from WAYF
These supremely sweet gowns, will find instant fans with lovers of romantic styles. The bridesmaid dresses are full of feminite details: ruffled layers, modern frills, gorgeous pastel colors and floral prints.
We think these romantic and affordable styles will be a favorite choice for this summer's weddings. They are the perfect look for a country rustic wedding, an outdoor garden wedding, or anyone seeking floral boho bridesmaid styles. These would also be gorgeous dresses to choose for a destination wedding!
 WAYF Dresses for a Wedding
The price points on this bridesmaid dress collection are also excellent. Dress prices range from $138-$170, making them a reasonably priced option for wedding parties! We also love quite a few of these looks for summer dresses for wedding guests!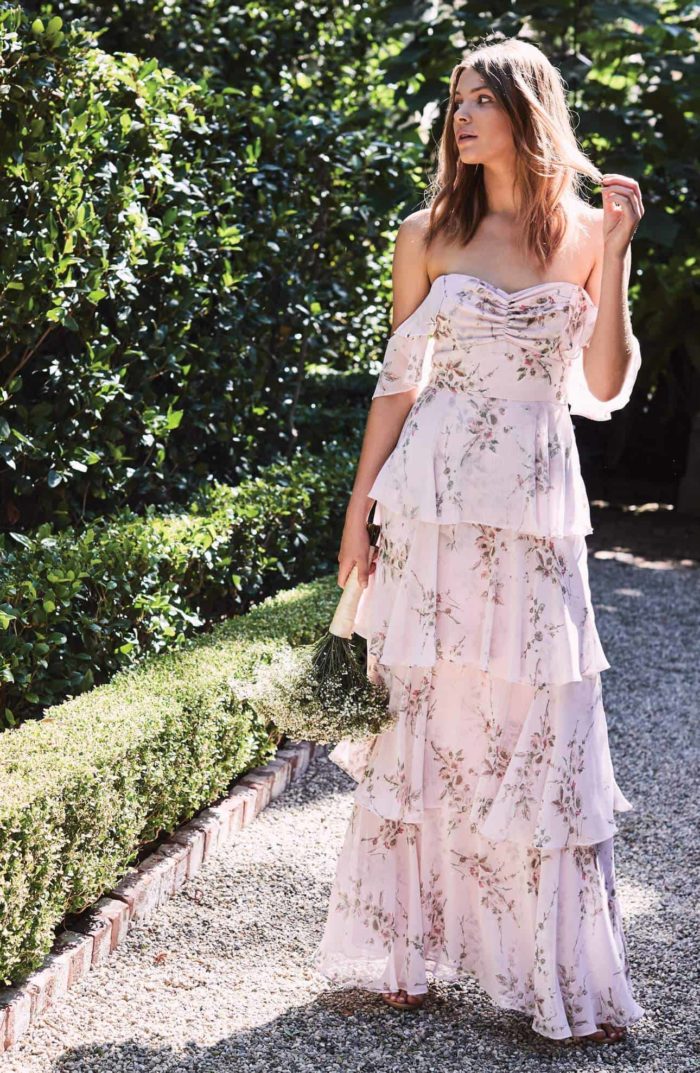 Shop the New WAYF Bridesmaid Dresses
Shopping sources use affiliate links from our sponsors and retail partners.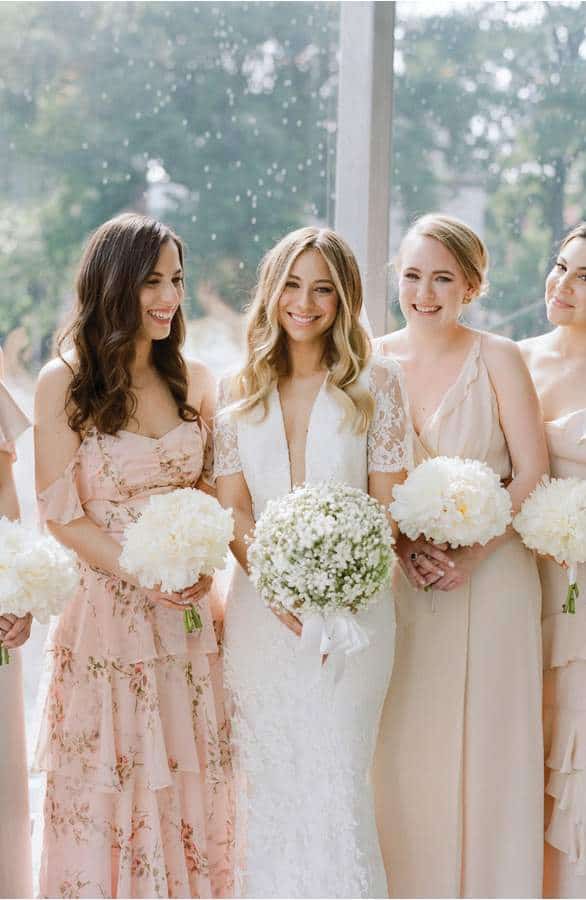 Wayf Bridesmaid Dresses to Mix and Match.  Jamie, and Abby Dresses  are shown
More style ideas you might enjoy :