We have good news! We've found the designer of Giannina Gibelli's aka Gigi's Wedding Dress from 'Love is Blind' and have new details on how to find this dress for your own wedding!
Note: This post was originally written and published on March 6, 2020. We have updated this post with some good news and new information about the availability of this dress on April 9, 2020.
Giannina's Wedding Dress from 'Love is Blind'
Hey everyone! This post is a bit different from the ones I usually do, but here it goes! If you're like me maybe you spent last weekend binge-watching Love is Blind on Netflix.
Throughout the show, there were so many emotional highs and lows, but also a lot of fashion highs! Because I look at dresses all day long, I get a particular charge out of identifying dresses I know when I see them! This goes for regular dresses, and is especially so with wedding dresses! So, when it came for time for the final wedding day scenes on the show - as heartbreaking or as exciting as they were - all I could focus on were the dresses!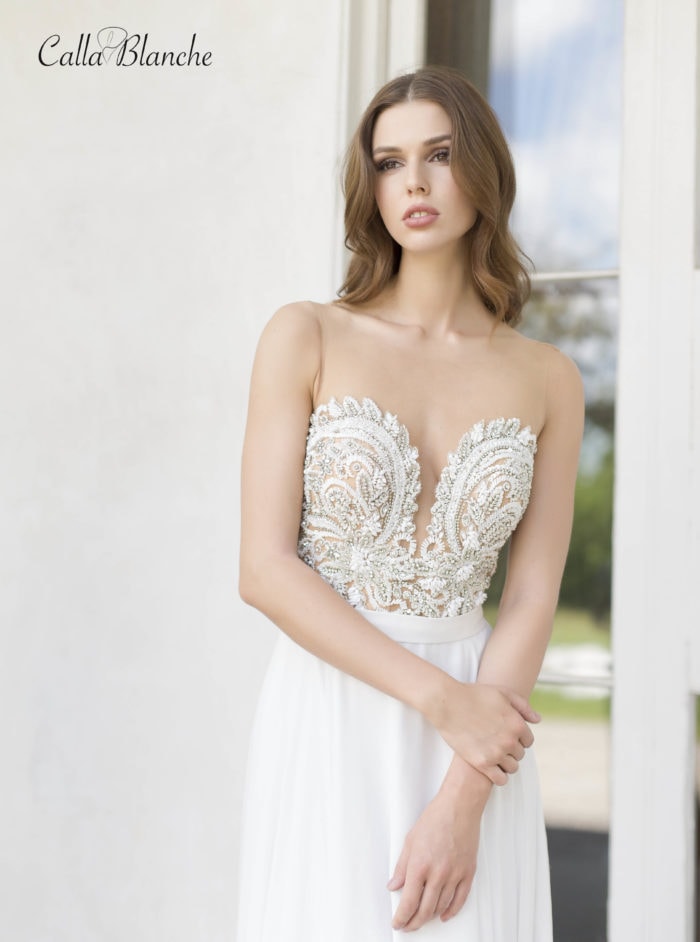 Image source: Calla Blanche Trinity Gown
However, Gigi's (Giannina) Gibelli's dress really stood out to me, and judging from Instagram it stood out to a lot of other people as well! (And not just because of that mud stain that disappeared!) The bodice was so beautifully beaded and the chiffon skirt was so perfectly floaty, and it just looked gorgeous on her.
I have to admit, as a person who likes to ID dresses, it was a bit of a sore spot that I couldn't do it on my own. So I took to Instagram to see if the designer was tagged on any of the pictures, and I couldn't find a single credit or tag this whole week! Finally today, I saw a tip in one of the comments that it looked a Calla Blanche dress - and so I started searching and they seem to be right! It seems Giannina's wedding dress is the Calla Blanche dress called Trinity.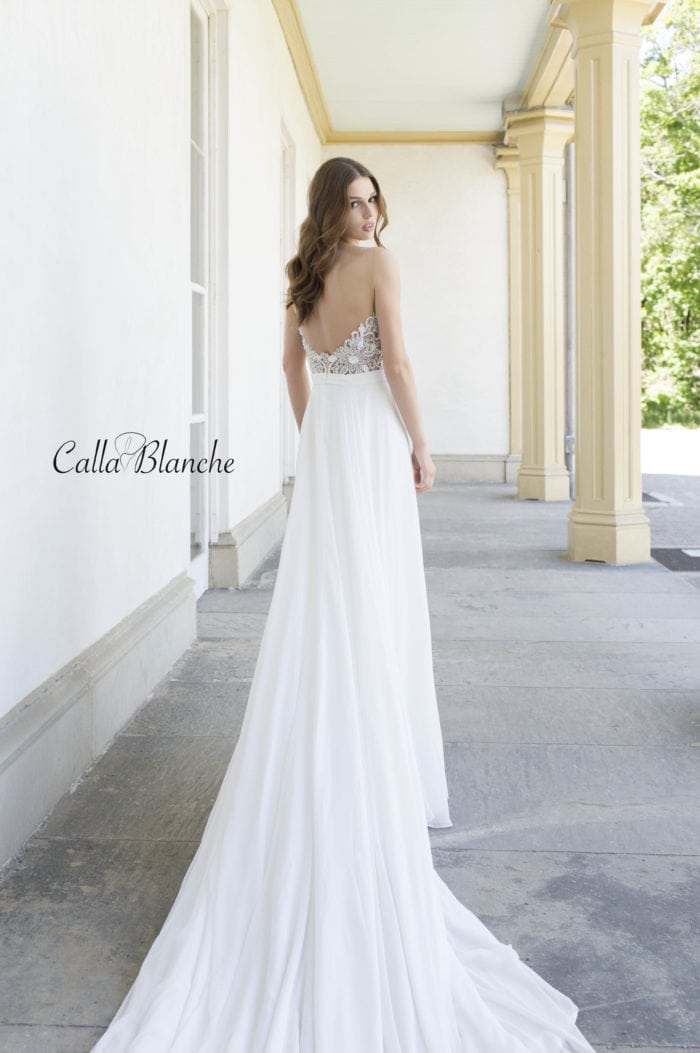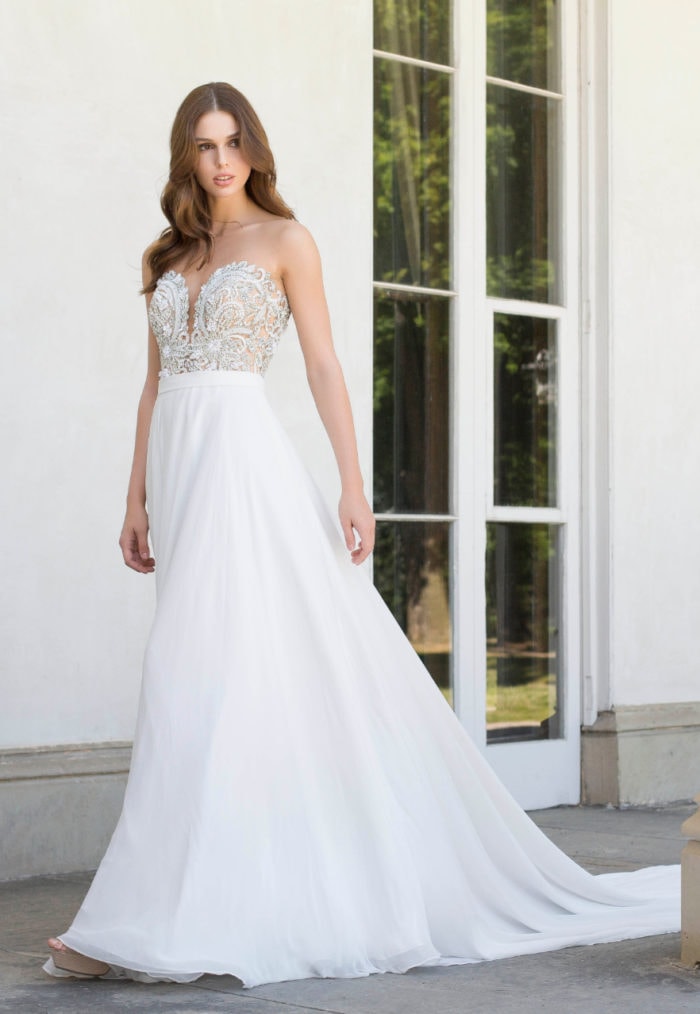 Image and dress sources: Calla Blanche
Calla Blanche Trinity Wedding Dress
Originally this dress was out of stock when I first wrote this post, but the good news is that now (As of April 9, 2020) Calla Blanche is now resuming production of this dress because of its popularity. You can see details of the Trinity gown by Calla Blanche here, and you can use the bridal store locator on the site to see if this gorgeous dress is available at a bridal boutique near you. As of April 24, Calla Blanche is also offering a giveaway of this dress on their Instagram which ends April 30. We are not affiliated with the giveaway, but are just offering notice because we know anyone reading this article might be interested.
More Dresses You Might Love
There are also a few Calla Blanche Trinity dresses available on sites like Nearly Newlywed.
It also reminds me of some of the delicious bridal gowns by Hayley Paige wedding dresses that we have featured especially this dress called Teresa by Hayley Paige. Check out all of our wedding dress collections we feature to start looking for your own dream dress.
And, if you loved Giannina's blue floral dress from the reunion show as much as we did, it's from BCBG Generation. I also saw her on Entertainment Tonight wearing this silver number! Ok, that concludes my dress stalking for now. If you're just visiting this site for the first time, and like to look at dresses too, check out wedding guest dresses by color and our wedding dress shop.
I also haven't stalked any of these, but I think a few of the dresses that were featured on the other ladies during try-on sessions and weddings were from this collection Madison James Wedding Dresses for Fall 2018. I don't have exact style numbers, but I will continue to try to research. If wedding dress inspiration from TV is your thing, you might also love this post on Where to Get The Wedding Dress Alexis Wore On Schitt's Creek.
Shop The Post
Affiliate links are used in this section.

Wear it With
This section features bridal accessories picked by our editors, that you may consider pairing with your wedding gown. This section features items that are not affiliated with the designer bridal collection features pictured.