Fall 2014 Wedding Gown Lookbook from BHLDN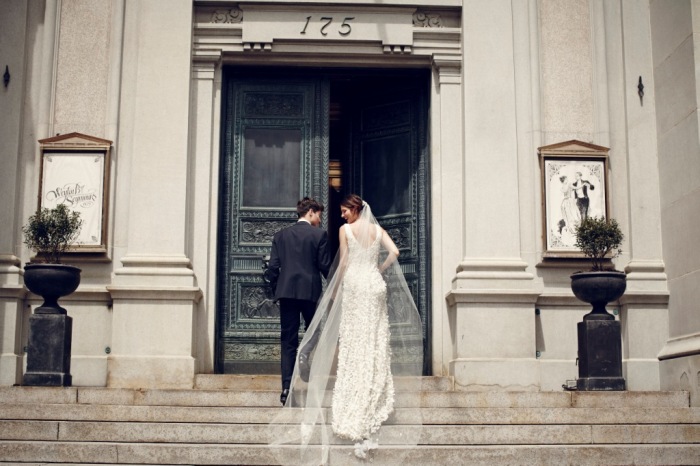 Get this look: Emma Gown / Nicolette Veil / Blooms en Blanc Comb
BHLDN Wedding Dresses and Accessories for Fall 2014
You may remember a few weeks ago, when I was giddy over the fantastic gowns in the preview of the fall BHLDN bridal collection; my goodness, what a group of gems! Now, with the debut of BHLDN's fantastic Fall 2014 Lookbook, you can find even more ways to envision your wedding day style.
Just one peek at this lookbook and I think you'll agree that these images bring these glorious gowns to new light. There are also several new styles, and a 'shop the look' link that leads to all the details.  The very best part is that, as a Dress for the Wedding sponsor, BHLDN asked me to pick some of my favorite lookbook images and bridal style ideas to share with you. It goes without saying, very I'm giddy all over again!
You can shop straight from this collage. Just click on an item within the image, and you'll be sent right to BHLDN for all the details:
Details: Look 1: Flora Gown, Bluebell Halo Look 2: Adelaide Gown, Sadie Wrap, Trina Headband  Look 3: Yasmin Gown, Honeysuckle Halo, Coin Pearl Drops,  Look 4: Lillian Dress, Cirque Veil, Ethereal Chandeliers Look 5:  Adelaide Gown, Sadie Wrap, Trina Headband
Seeing the gowns styled in this way and photographed so beautifully is essentially like the 'ta-da!' moment that happens when you take a gown off the hanger and actually see it on you: accessorized, all done up, and gloriously transformed into a bride. If you were already dreaming of some of these gowns, seeing these wedding dresses perfectly styled in this way is inspirational, and very attainable! I mean it when I say attainable: not only as in easy-to-shop, but also as in you-would-not-believe-how-affordable! Cases in point: the Evangeline Gown  designed by Jenny Yoo for $260, and the Lucca gown  designed by Watters for $480, and many more for under $1,000.  I might just have to buy one for a impromptu vow renewal! Get ready, Mr. Dress for the Wedding!
Fall 2014 Wedding Dresses from BHLDN
With this new collection, my love affair with BHLDN continues. It is one of my favorite boutiques for beautiful wedding gowns, handpicked from top designers by BHLDN's talented stylists.  They simply have an impeccable mix of vintage elements and modern styling, alongside accessories that allow each bride to have her own very customized style.  Be sure to see the entire lookbook yourself (it's right on BHLDN's home page). Take a peek at a few more of my favorite looks, and start envisioning your dream wedding style!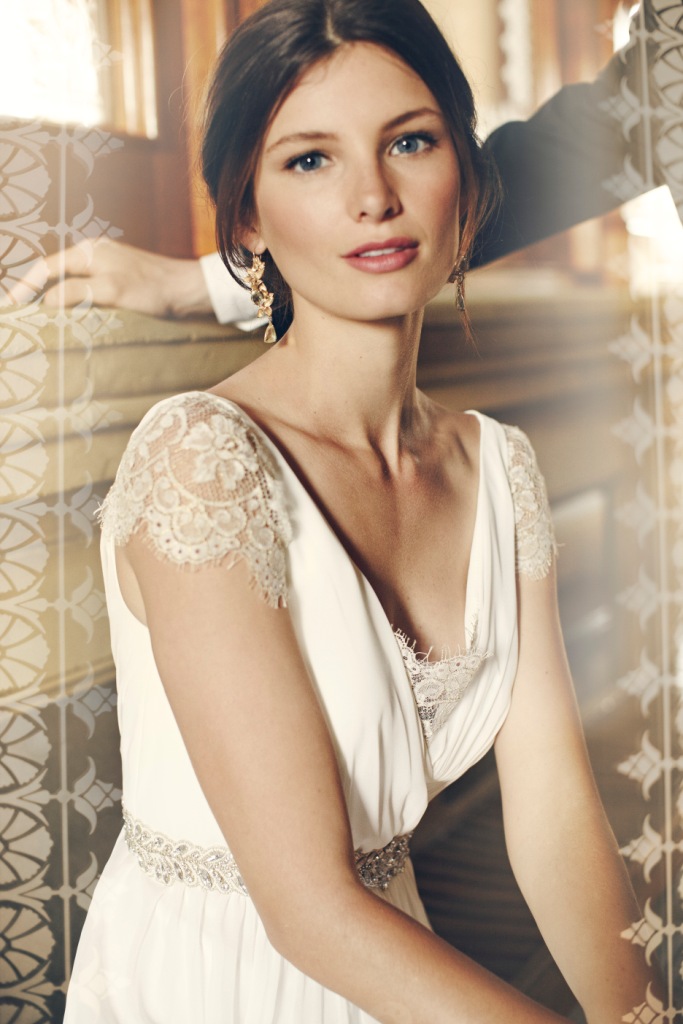 Get this look : Evangeline Gown / Pear Tree Earrings / Eucalyptus Sash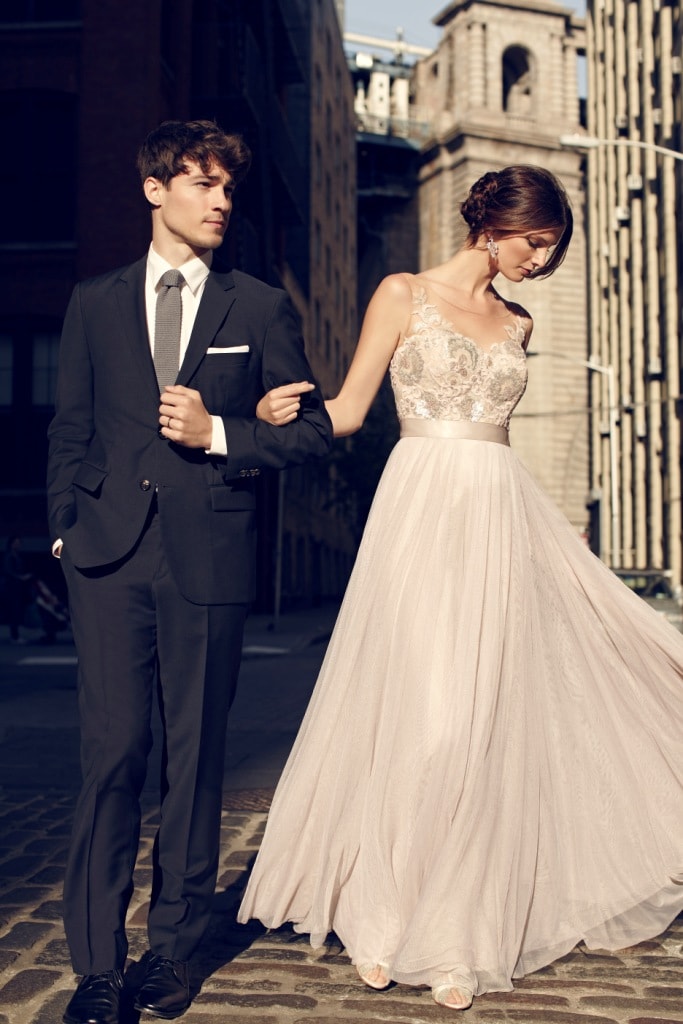 Get this look: Lucca Gown / Gwyneth Earring /Blakely Bracelet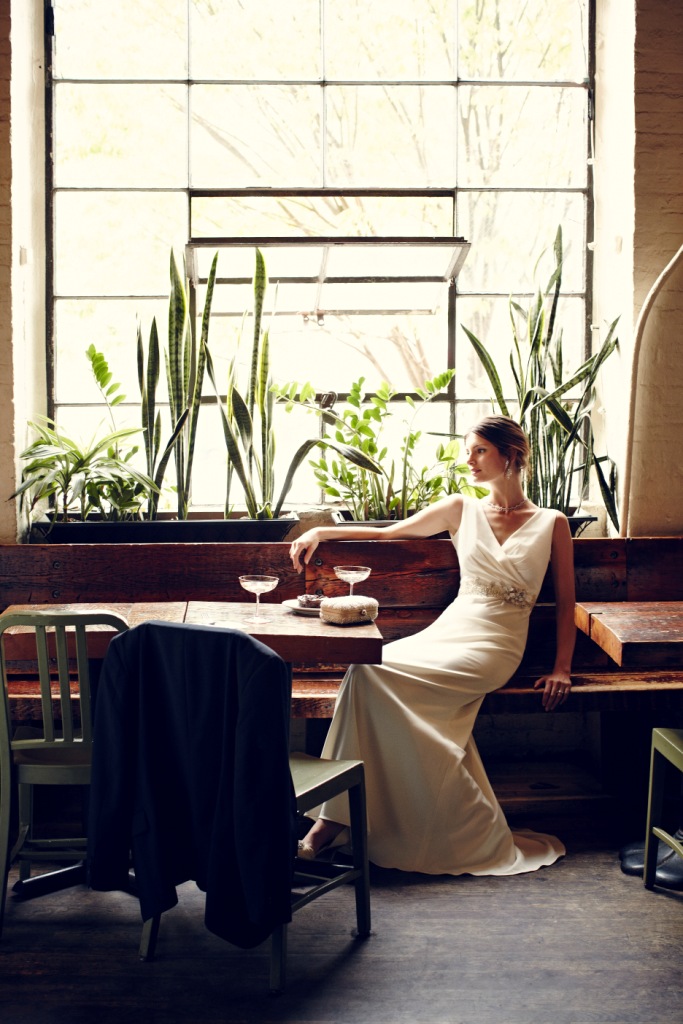 Get this look: Livia Gown / Gwyneth Earrings / Annika Necklace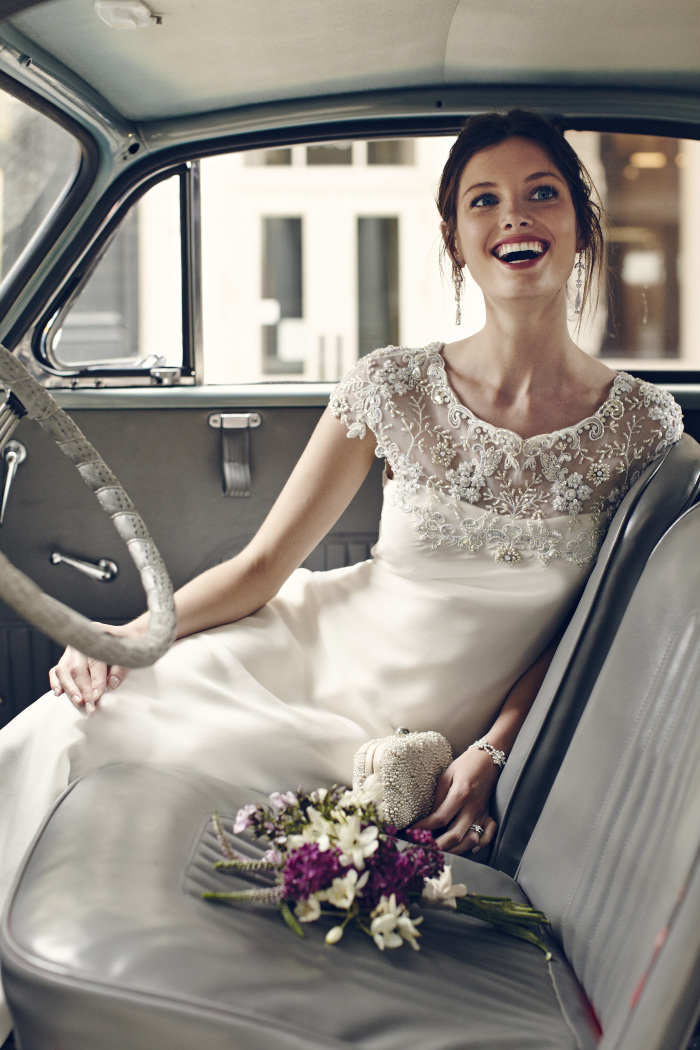 Get this look: Avalon Gown / Geo Pearl Clutch / Crystal Marquee Drop Earrings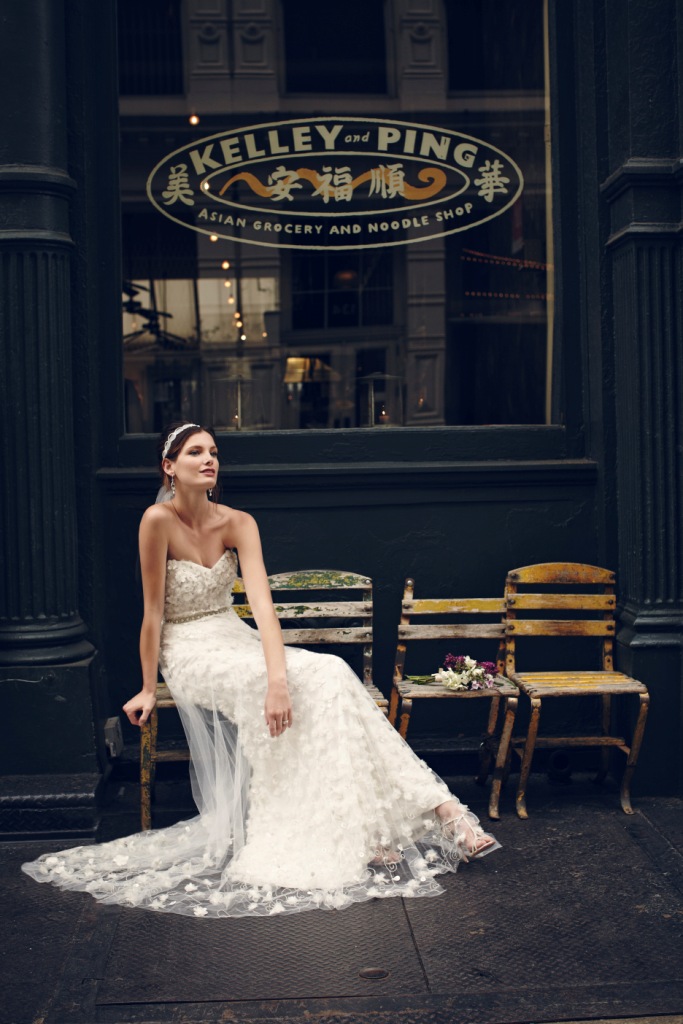 Get this look: Ava Gown / Ava Tulle Skirt Overlay / Looped Tulle Headband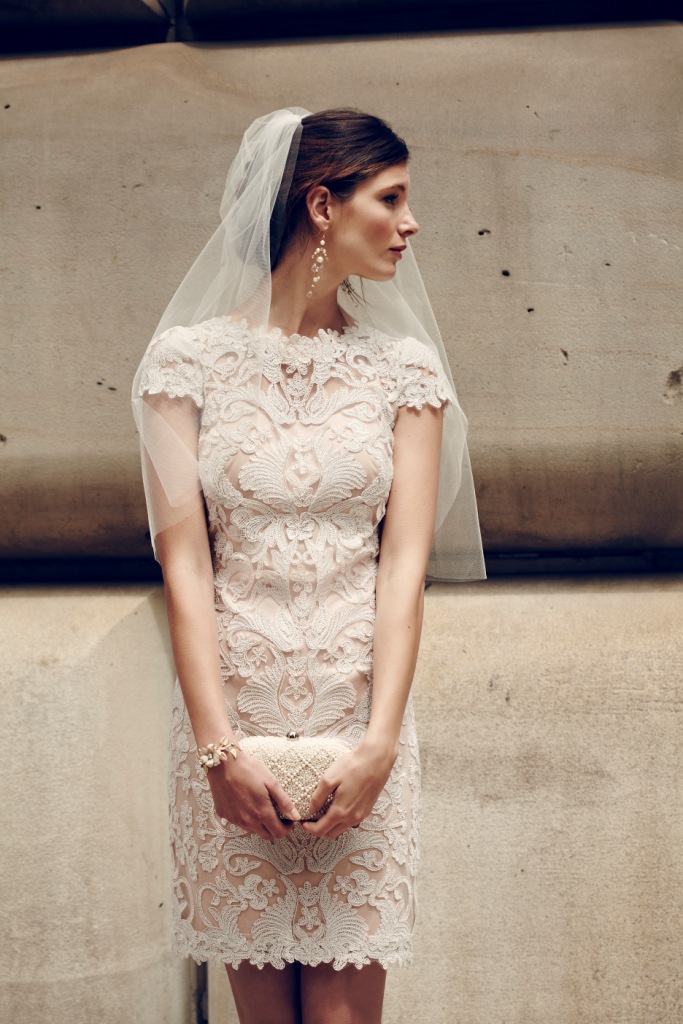 Get this look:  Lillian Dress / Cirque Veil / Ethereal Chandelier Earrings  / Geo Pearl Clutch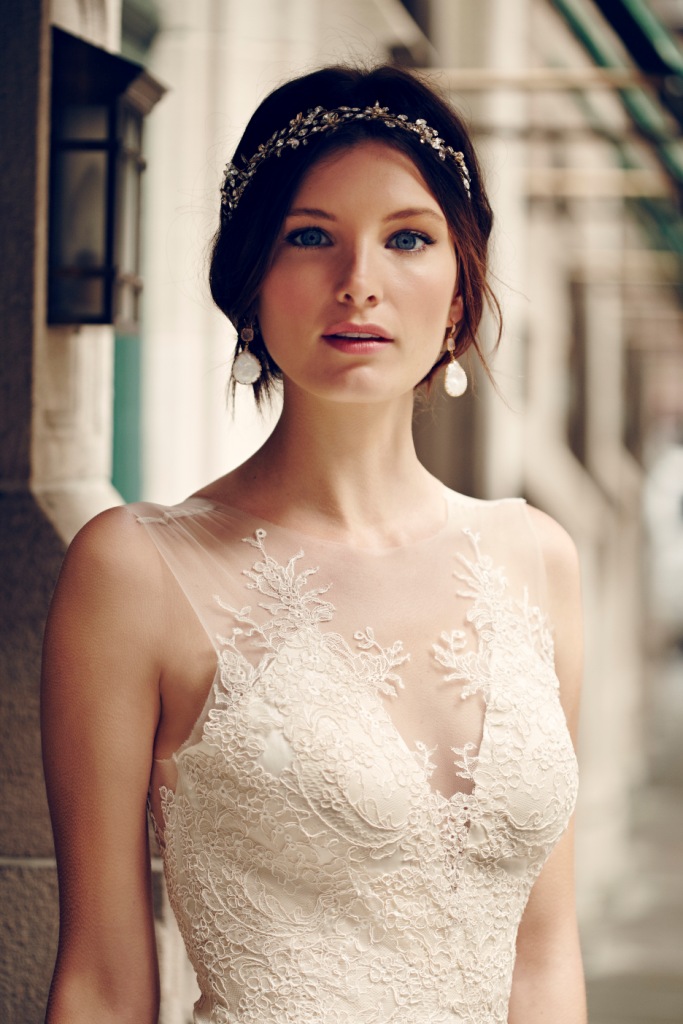 Get this look: Yasmin Gown / Honeysuckle Halo / Coin Pearl Drops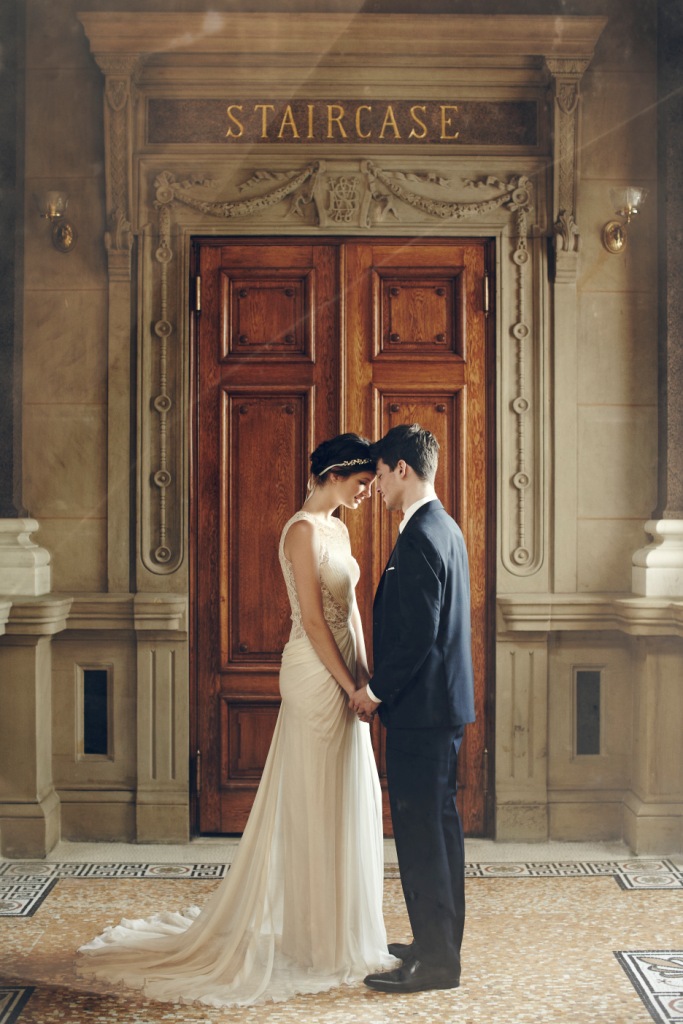 Get this look: Flora Gown / Bluebell Halo / Addison Heels
They are almost too pretty for words, aren't they? I can't wait for this season's brides to wear these beauties on their wedding day. Did you find your look? Tell me which one, and send me a picture when you wear it!
Disclosure: BHLDN has generously sponsored this post, but the love for these gowns, and thrilled words of enthusiasm are all my own. Images are courtesy and copyright of BHLDN. Words and collages are copyright of dressforthewedding.com, and may not be reproduced.



More style ideas you might enjoy :