Romona Keveza Collection Spring 2015
A look at the latest Romona Keveza Collection for Spring 2015.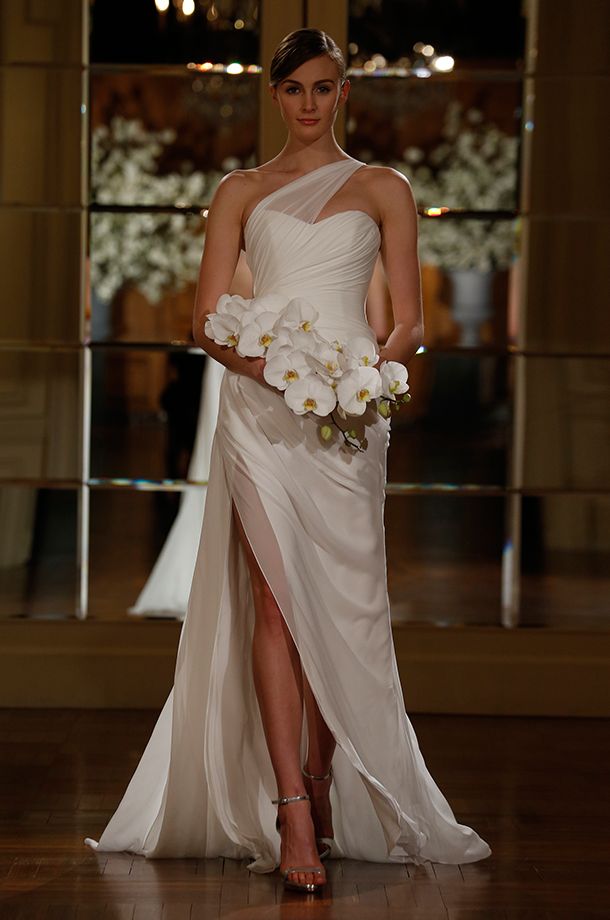 Romona Keveza Collection Style RK304
When I see a collection such as the Romona Keveza Collection Spring 2015 bridal collection, I realize that perhaps I have used the word 'modern' too hastily in the past, for it should have been reserved for completely contemporary gowns such as these, and a collection like this that reflects all the nuances of a current bride.
The Romona Keveza Spring 2015 collection centers around idea of fulfilling a bride's ideal look for herself, an encompassing the range of forms that dream gown can take; from sleek and modern to romantically embellished. To begin the collection, we see the Modern Bride represented with several gowns that have geometric shapes. This look is followed by a Goddess Bride, swathed with soft, artful draping; an Aristocratic Princess with dramatic flair and embellished details; and the Bohemian Bride with soft layers and beaded lace. In the modern looks, architectural shapes and never-before-seen fabrics, including a transparent and structured horsehair tulle, give these gowns crisp angles, but still allow the gowns to float and filter light.  In both the structured and soft looks, metallic belts give structure, define the waist, and give a modern glint to the gowns. The styles close with a Cinderella Birde ballgown and Regal Princess style. Both are classic fairy tale ballgowns filled dramatic skirts and beautifully ornate applique touches. Enjoy your glimpse at this remarkable and collection that has a look for every type of bride. Which style speaks most to you?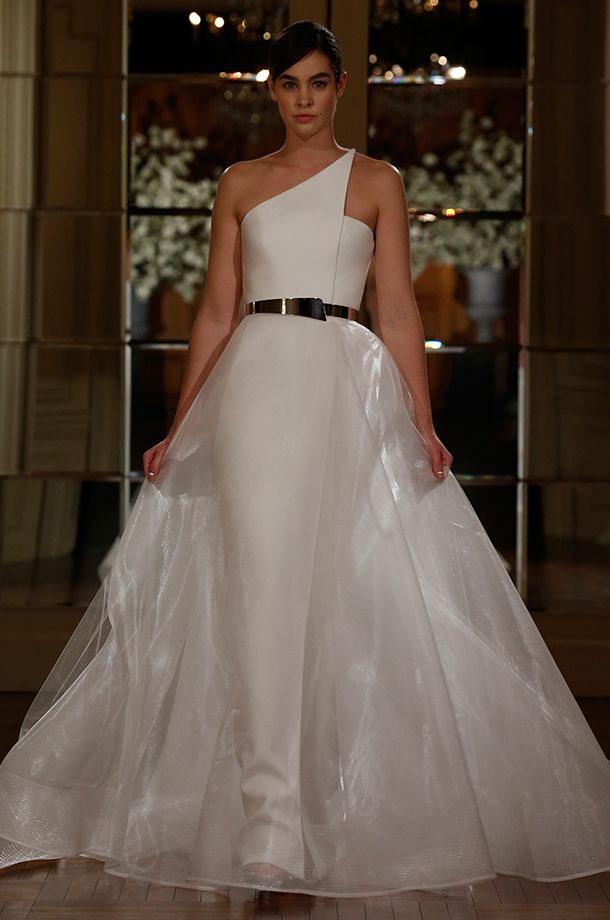 Style RK5400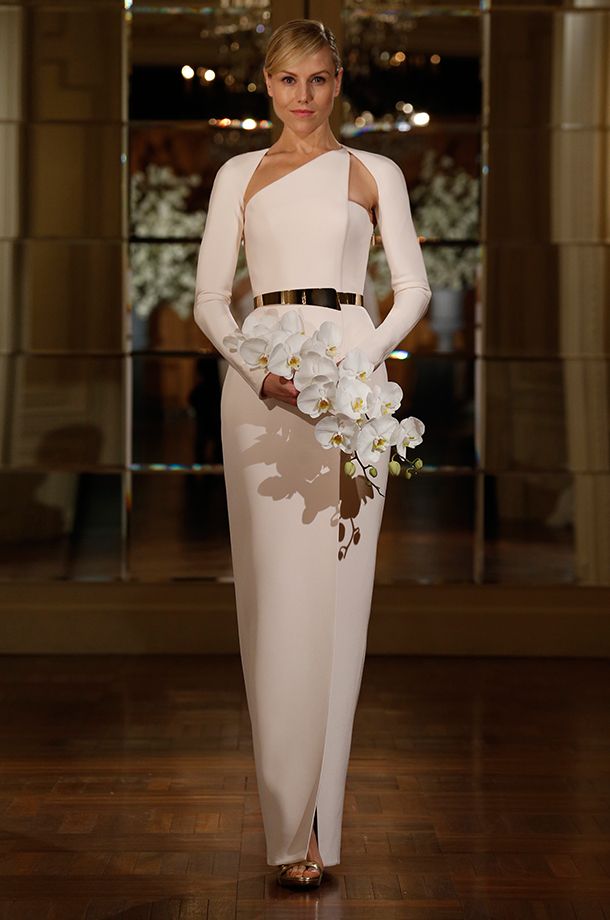 Style RK5401a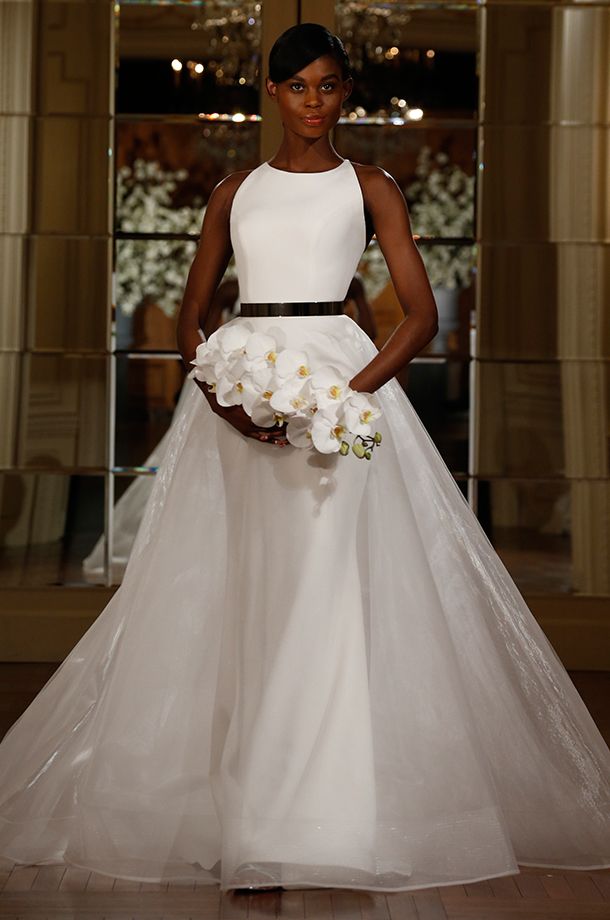 Style  RK5402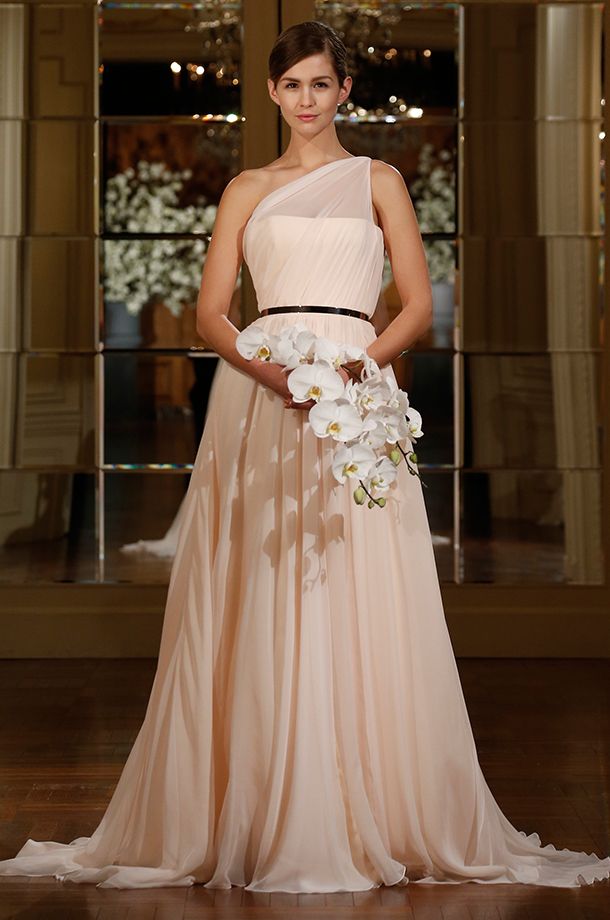 Style RK5404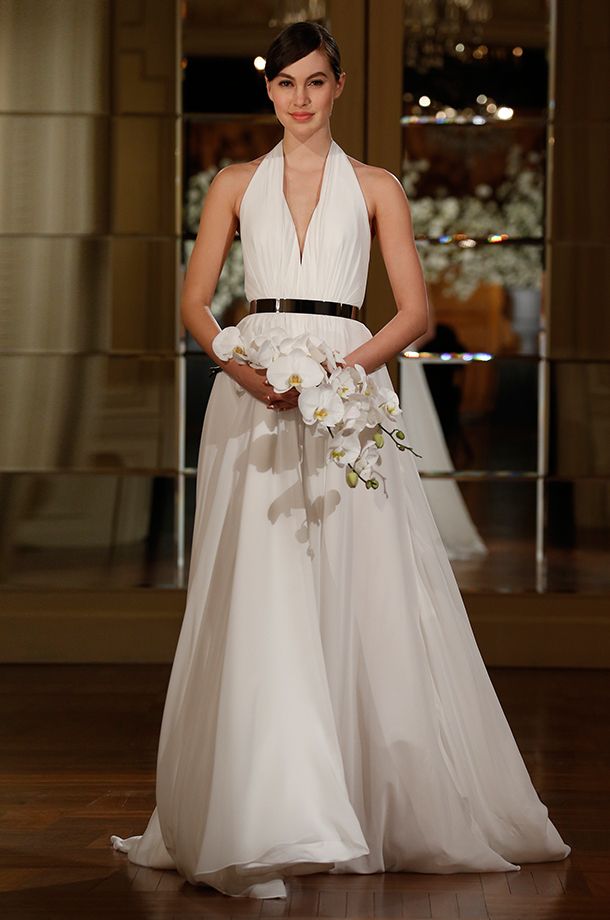 RK5405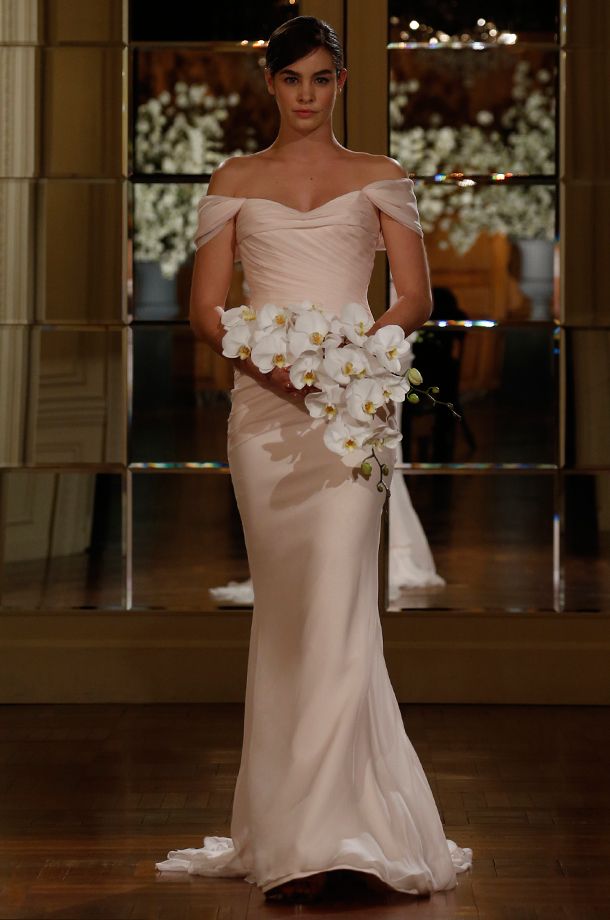 RK5406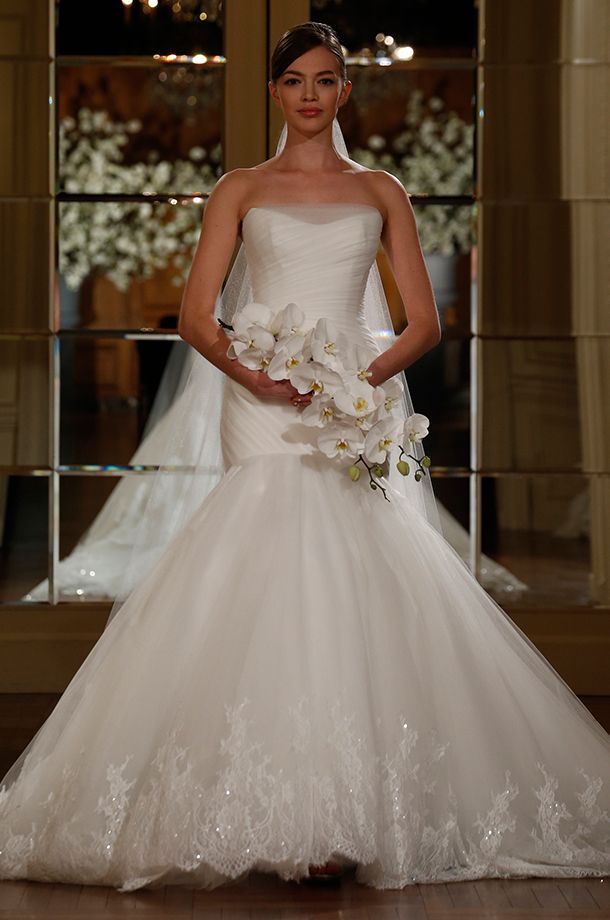 RK5408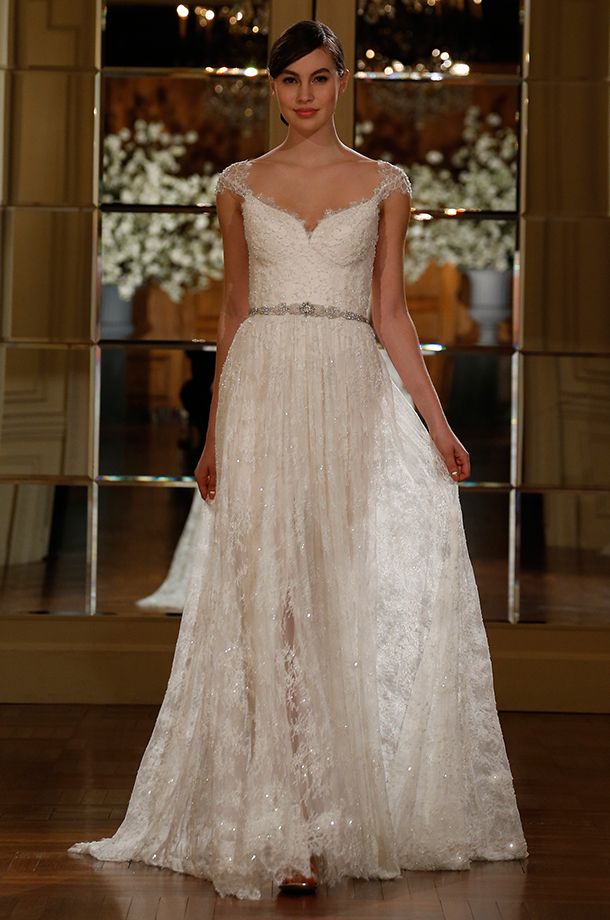 RK5409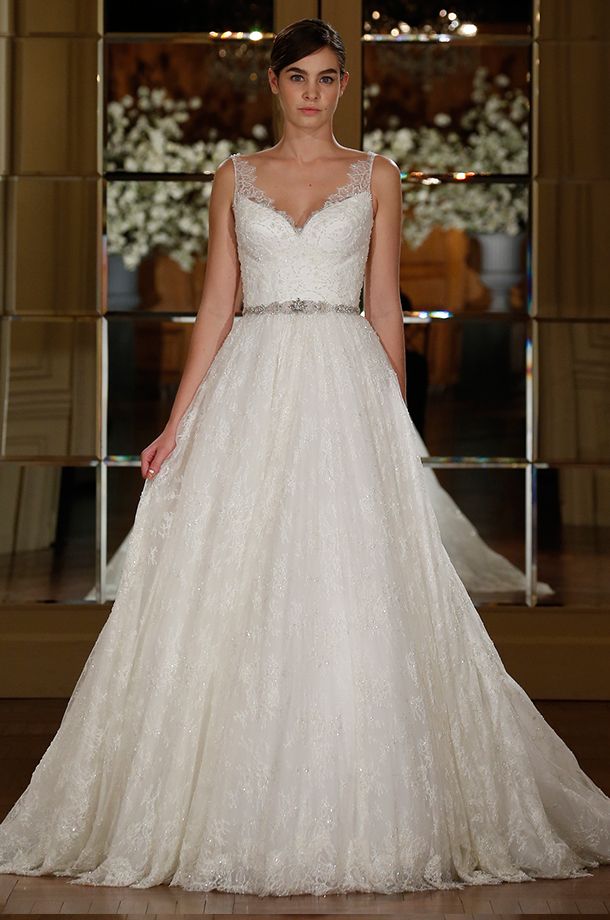 RK5410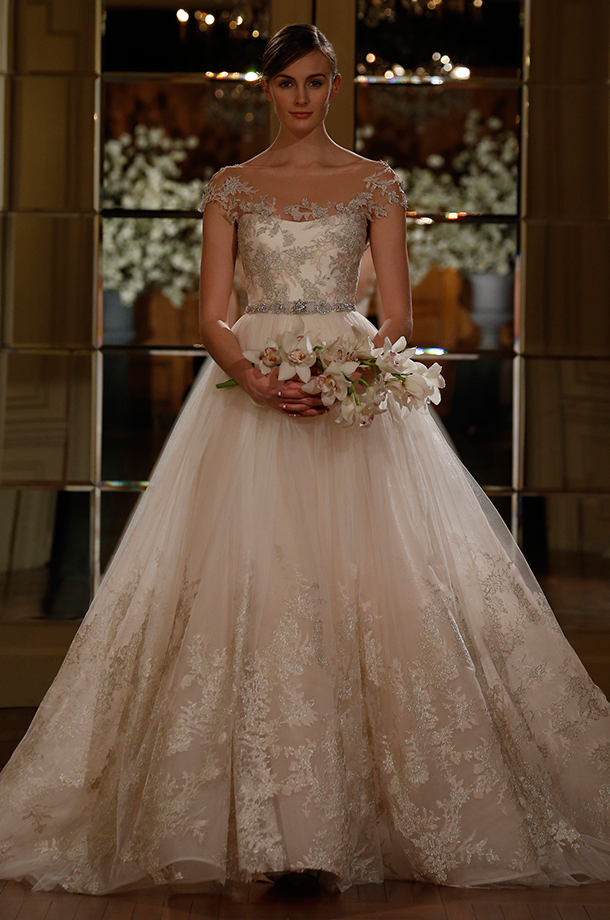 RK5411
For more information about these gowns, including a list of the retailers that carry this beautiful collection, visit Romona Keveza at romonakeveza.com.
Other posts you might enjoy:
Images are copyright and courtesy of Romona Keveza. Do not reproduce without permission.
Content by : dressforthewedding.com