Bridal Accessories from Powder Blue Bijoux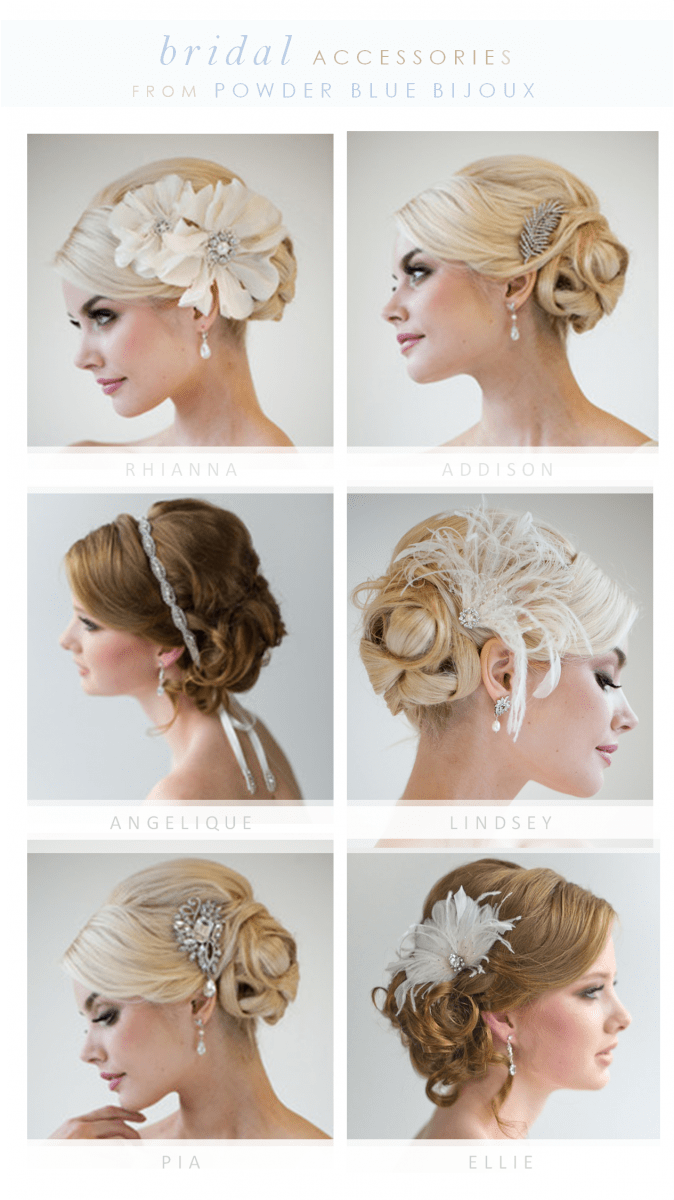 Affiliate links are used in this post.
Top: Bridal Flower Headpiece- Rhianna /Bridal Rhinestone Comb - Addison
 Middle:Bridal Ribbon Headband - Angelique / Bridal Feather Fascinator - Lindsey
Bottom: Bridal Brooch Style Comb - Pia  / Bridal Fascinator - Ellie 

Bridal Fascinators, Combs, Headbands from Powder Blue Bijoux
A few weeks ago in one of my hunts on Etsy for the perfect accessories for a bride, I happily discovered  Powder Blue Bijoux, and I think anyone searching for bridal accessories will be happy I did. There are so many exquisite styles and variations offered,  I have no idea how anyone would pick just one, but it's a wonderful problem to have!
As I remember all too well from my own search, finding the right veil, headpiece, or earrings can be so tricky. I remember ordering several veils, earrings, and brooches online for my wedding and being disappointed with the quality, size, or style. It was really like a Goldilocks and the Three Bears scenario; some were too small, some were too big, some too fancy, some not fancy enough. Not so here! Powder Blue Bijoux's styles are all ideal bridal pieces, and call to mind elegant ornamentation of years past, perfectly re-translated for a very modern bride.
I particularly love how these pieces are shown on real models, with the perfect bridal hairstyles to show exactly how to set off these pieces. I would go to my bridal hairstylist with these pictures in hand, a gorgeous Powder Blue Bijoux accessory in the other, and ask them to recreate these faultless looks.
Whether you're looking for a earrings, fascinators, hairpins, head adornments, delicate bridal headbands, brooches, sashes or traditional or short birdcage veils, you'll be able to find the perfect finishing touches and bridal accessories at Powder Blue Bijoux.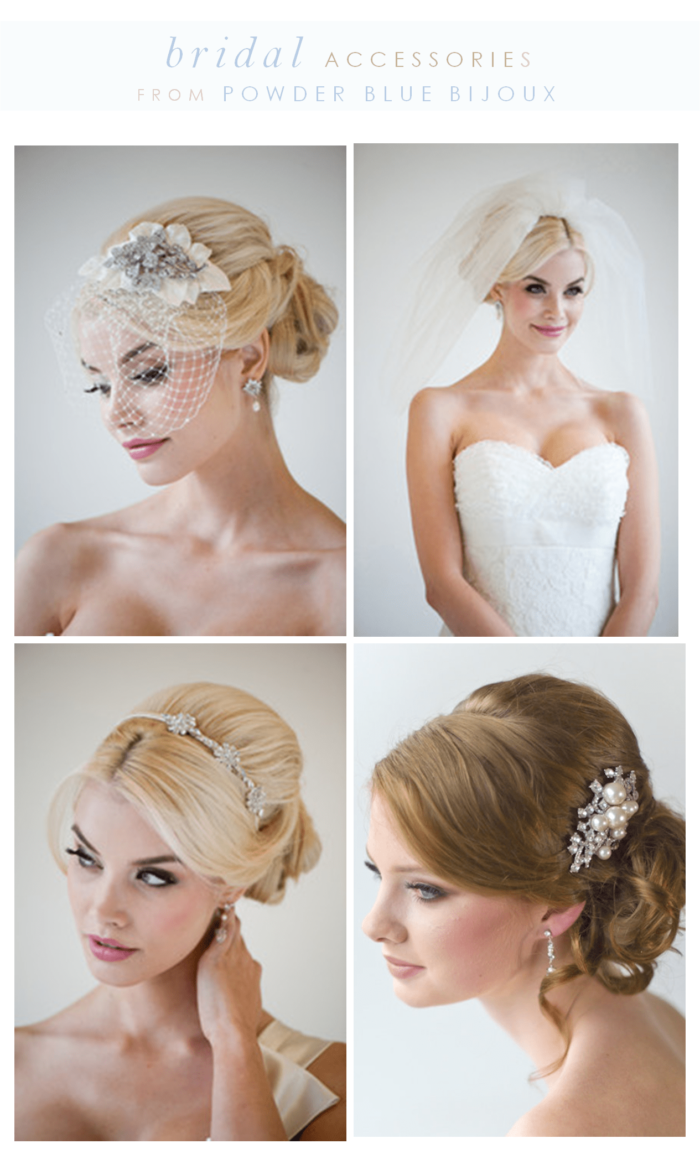 Top : Bridal Headpiece, Marielle  /Double Layer Tulle Veil
Bottom: Bridal Headband Nicole / Pearl and Crystal Hair Comb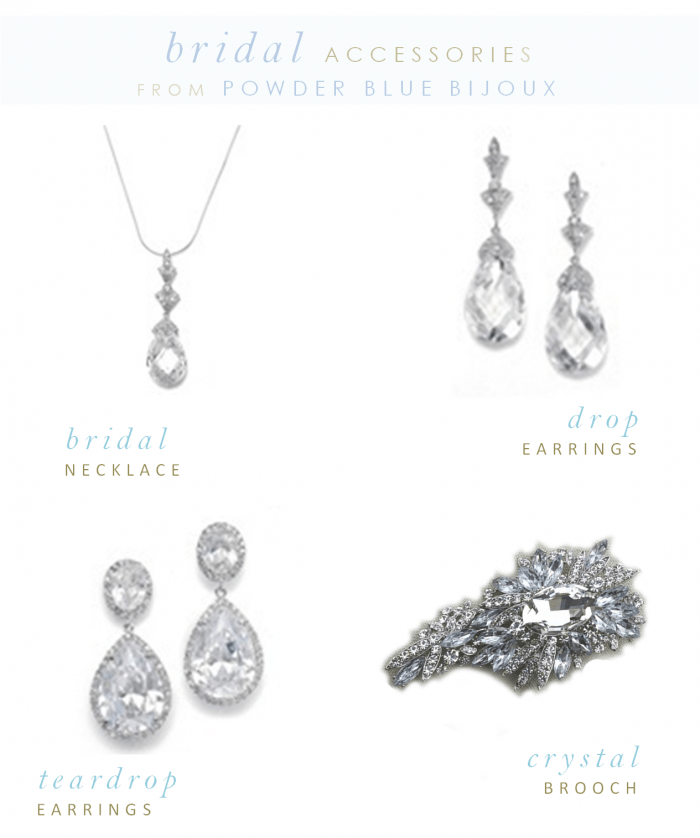 Top Row: Bridal Necklace Style 4502 / Bridal Drop Earrings Style 4502
Bottom Row: Teardrop Bridal Earrings style 4702e /Crystal Brooch # 006
Find your own perfect bridal adornment at Powder Blue Bijoux on Etsy or at www.powderbluebijoux.com