Bridal Necklaces
Welcome to December, Dress for the Wedding readers!  The posts this month will be full of winter wedding inspiration, holiday looks, and styles that look ahead to trends for next year. Let's start this sparkly, wintry month with a little ice in the form of these bridal necklaces.  To me, nothing dresses up a simple or strapless neckline quite as much as a eye-catching statement necklace. Even though these are bold in scale, they are also classic in style, so wearing one of these glamorous adornments will always be in good taste.  Here are six of my picks for pretty wedding necklaces.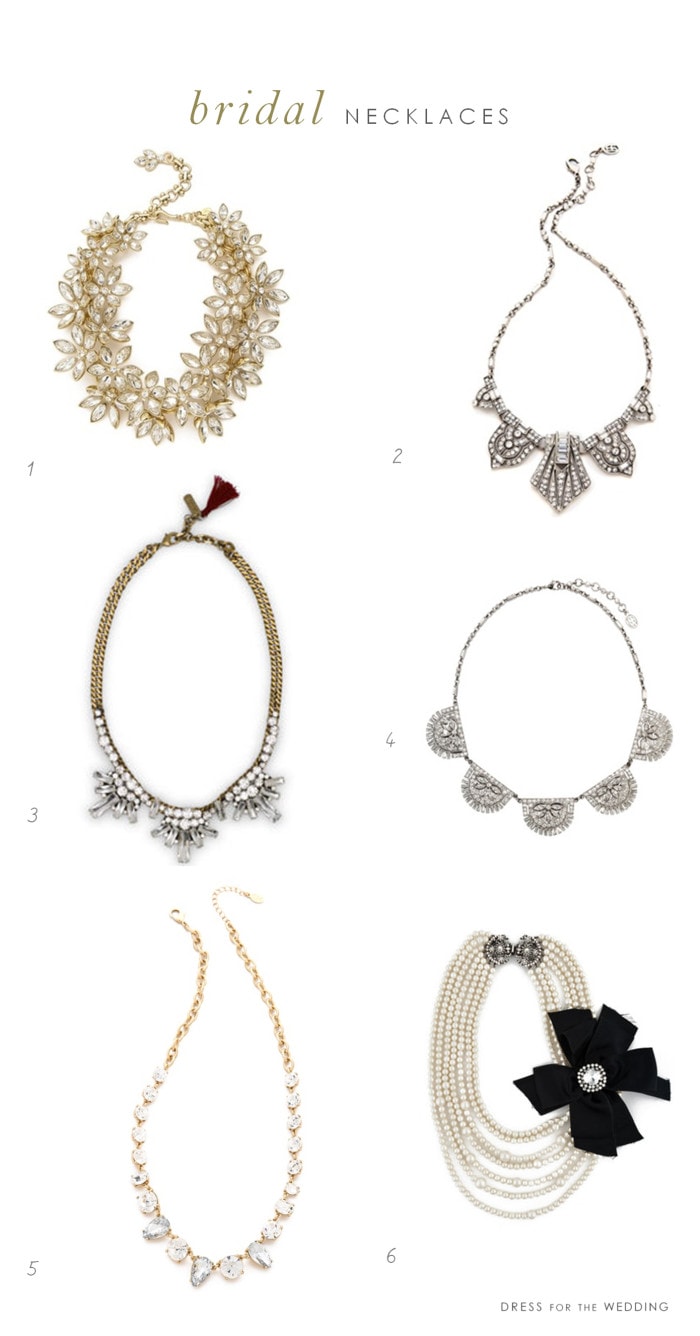 1. Lee Angel Multi Flower Statement Necklace 2. Ben-Amun Crystal Statement Necklace 3. Club Monaco Rada Crystal Statement Necklace 4. Ben-Amun Deco Crystal Necklace  5. Club Monaco Jude Necklace  6. Lee Angel Juliet Bow Necklace
In the spirit of the day, if you're looking for Cyber Monday deals, check out the coupon codes below, and know many of the stores here that carry wedding styles are having great deals. Check out Shopbop, Ann Taylor, and J.Crew for great deals today, and follow my board for Holiday Looks, and Gift Ideas  and the Bridal Accessory shop for more inspiration.