Dresses Under $150
Cute dresses to wear to weddings, bridal showers and fun events, that are $150 max!
Shopping sources on this site use affiliate links, which means this site may earn a commission if you make a purchase from our links.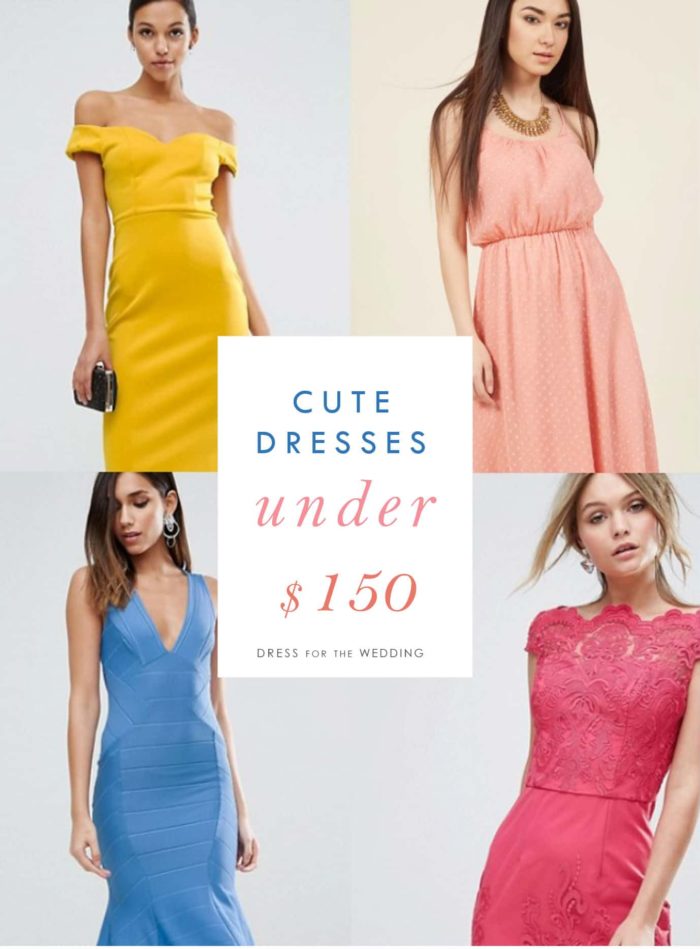 Featured Dresses: 1 . ASOS Off The Shoulder Bardot Midi Sweetheart Dress - $60 2 . All-Around Lovely Maxi Dress - $150 3. ASOS Bandage Pephem Midi Dress - $64 4. Chi Chi London Bardot Lace Pencil Dress - $103
Even though this post was originally written in 2013, I have re-updated this page now for 2017 with some new pretty dresses under $150! For even more updated picks for dresses under $150, take a peek at the dresses under $150 in the shop. The original 2013 post follows at the bottom, but the newer dress picks that start below should be in stock as we post this! Like all product posts on the blog, this post uses affiliate links to products from the shops that help sponsor this site.
Shop Cute Dresses For Less Than $150

More Under $150 Dresses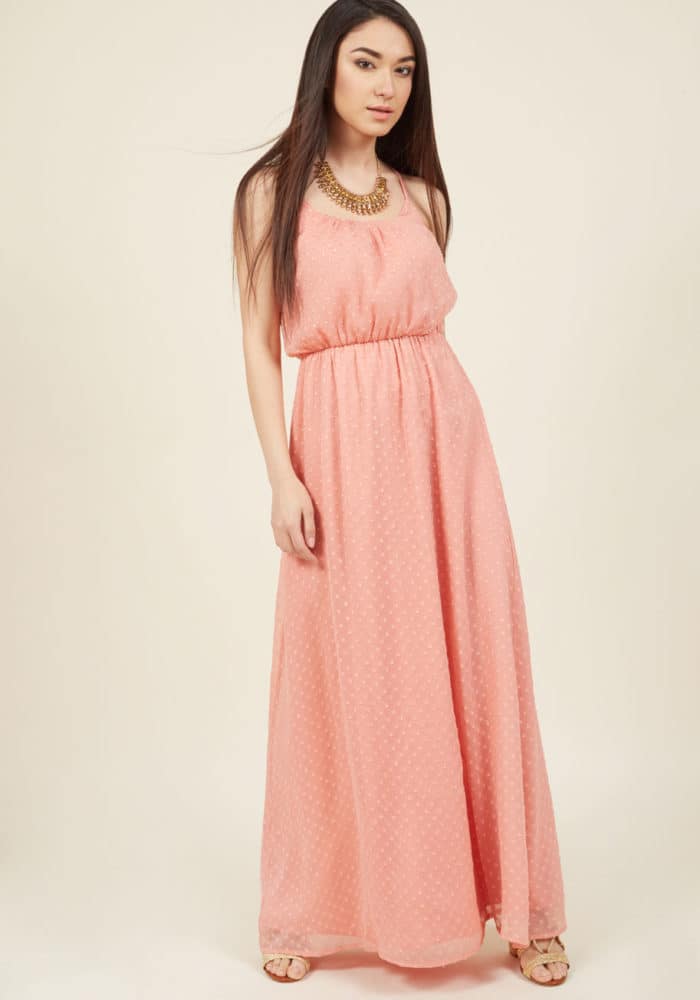 All-Around Lovely Maxi Dress from ModCloth - $150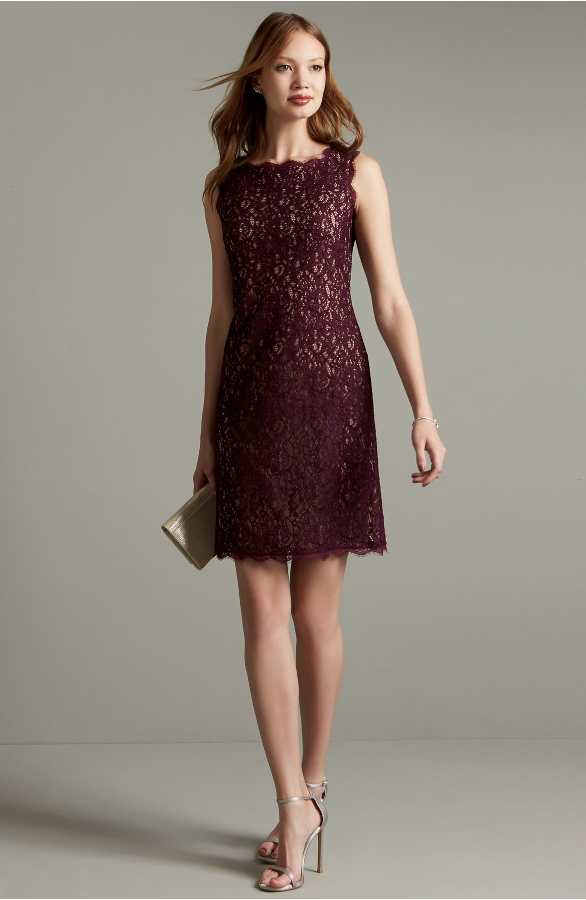 Boatneck Lace Sheath Dress (comes in several other colors!) $145 at Nordstrom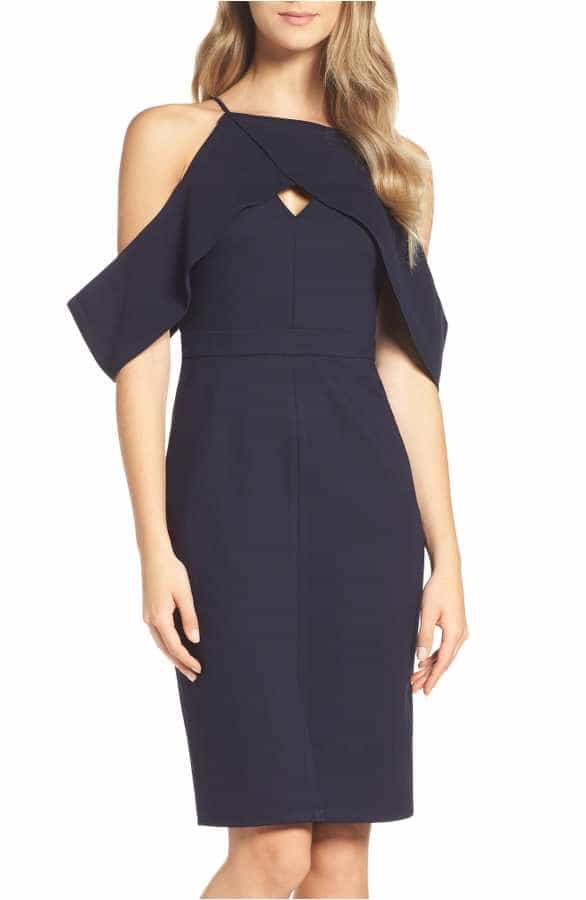 Cold Shoulder Sheath Dress - $94 from Nordstrom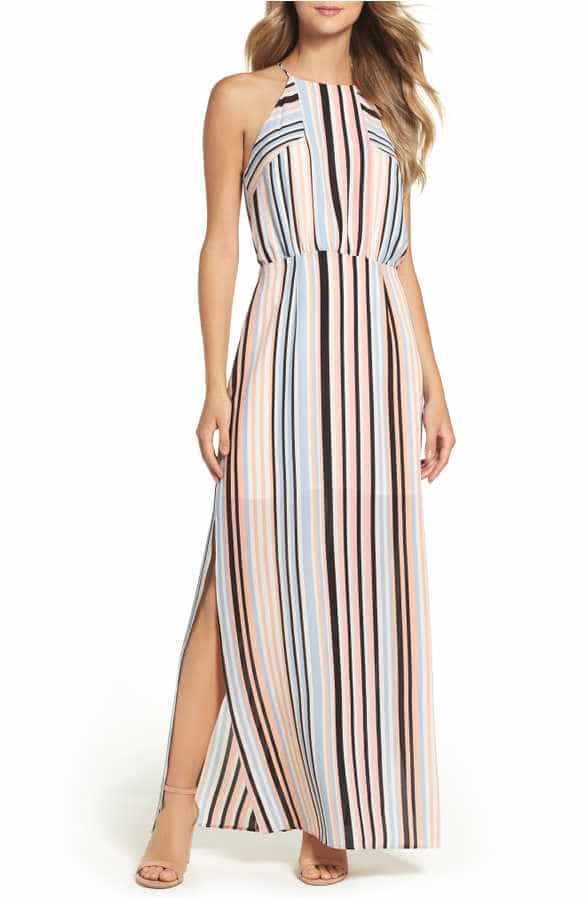 Charles Henry Woven Maxi Dress from Nordstrom - $99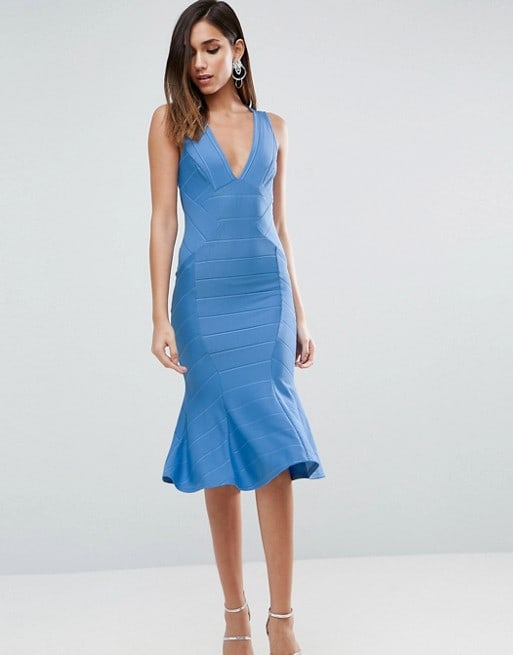 ASOS Bandage Pephem Midi Dress - $64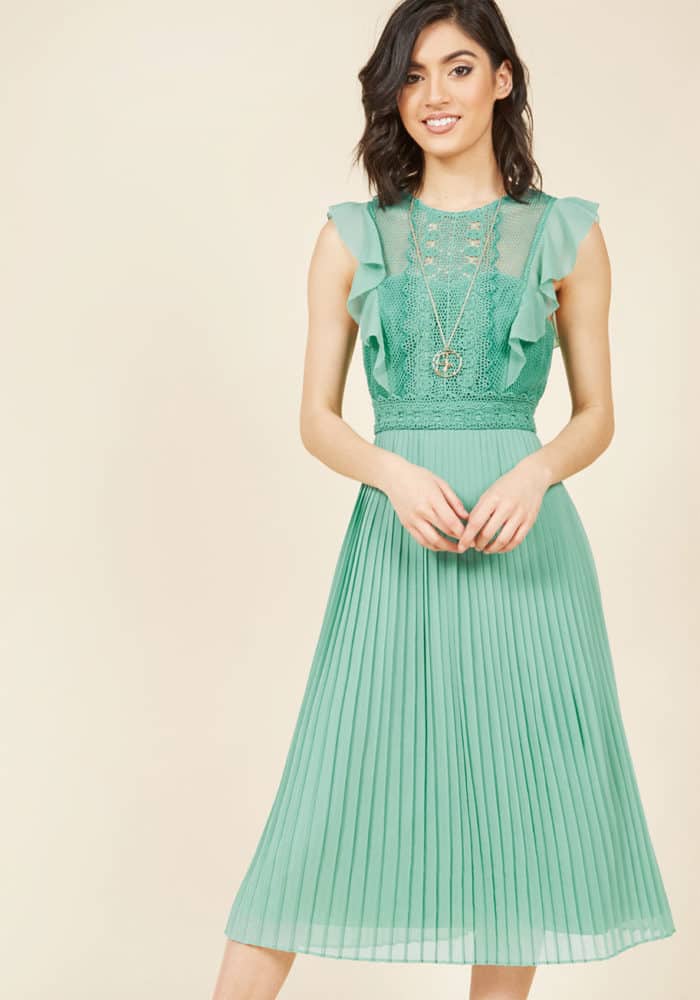 Ruffled in Florence Midi Dres from ModCloth - $125
----
If you're still interested, here's the original post from 2013. These dresses are all now sold out, but also check out the Wedding Guest Dresses Under $150 page!
Polka Dot Tulip Dress for $138
Boy, are there a lot of pretty dresses under $150! How did I find that out? Well, recently, a friend challenged me to find wedding guest outfits for under $200. The way I break that down, the spending allocation will need to be about $80 (or under) for the dress, $60 or under for all the accessories (except shoes), and $60 for the shoes - which seems totally manageable! Did I do the math correctly? (Never was good at math!)
So, I started out on that challenge , but as a happy diversion from that search I have found a ton of dresses in the $95 - $150 range. So, if you already have shoes you're dying to dance in, the perfect little bag, and cherished jewelry you always, always wear... well, then, with these dresses you'll have an outfit for under $150! If you don't have any of those things, I promise I'll be back soon with the total wedding guest outfit for $200!
Most of these are daytime dresses, but if you pick the more satin-y ones add enough sparkle they may be fine for a laid back evening spring or summer wedding reception, too! Update: most of these dresses are out of stock, so I've added more dresses in the Shop the Post below. Also search here for more dresses under $150! This post uses affiliate links.
Pretty Dresses for Wedding Guests for $150 or less
The "Kiss and Trellis" Dress from ModCloth for $148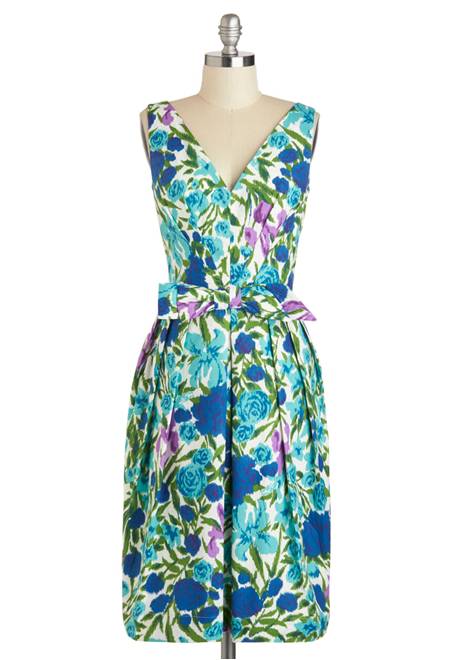 The Steeping Willow Dress by ModCloth $99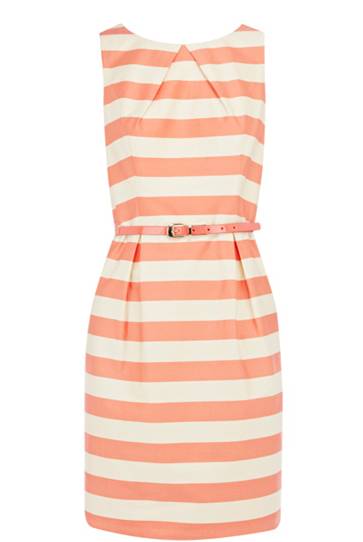 This "Leo" Pink Stripe Lantern Dress for $105
Taylor Cutout Fit and Flare dress in light blue for $98. Sadly this dress has sold out, so check out the options in the shop widget below. I suggest this cute dress from ASOS or this one also from ASOS for $76 or this similar blue fit and flare one instead or this one or this one Also see this whole page of cute Light Blue Dresses
( If those don't work see the images below for this blue dress, another mint option here and here, or this chiffon pale blue dress here) Also check out more dresses under $150

Lace Horizon from Ann Taylor $148
This pretty, pretty brocade number from Topshop for $140 ( this one is cocktail reception ready!)
And finally, this hot pink knit sheath dress for $128 by Marc New York
More style ideas you might enjoy :