Amsale Bridesmaid Dresses Fall 2019
Amsale is the name in refined, elegant and modern silhouettes for bridal, and their Fall 2019 Bridesmaid Collection pairs the minimalist styles with signature details like open backs, off the shoulder sleeves, chiffon overlays, surplus wrap styles, crisp side cutouts, and flattering silhouettes in beautiful range of fall hues.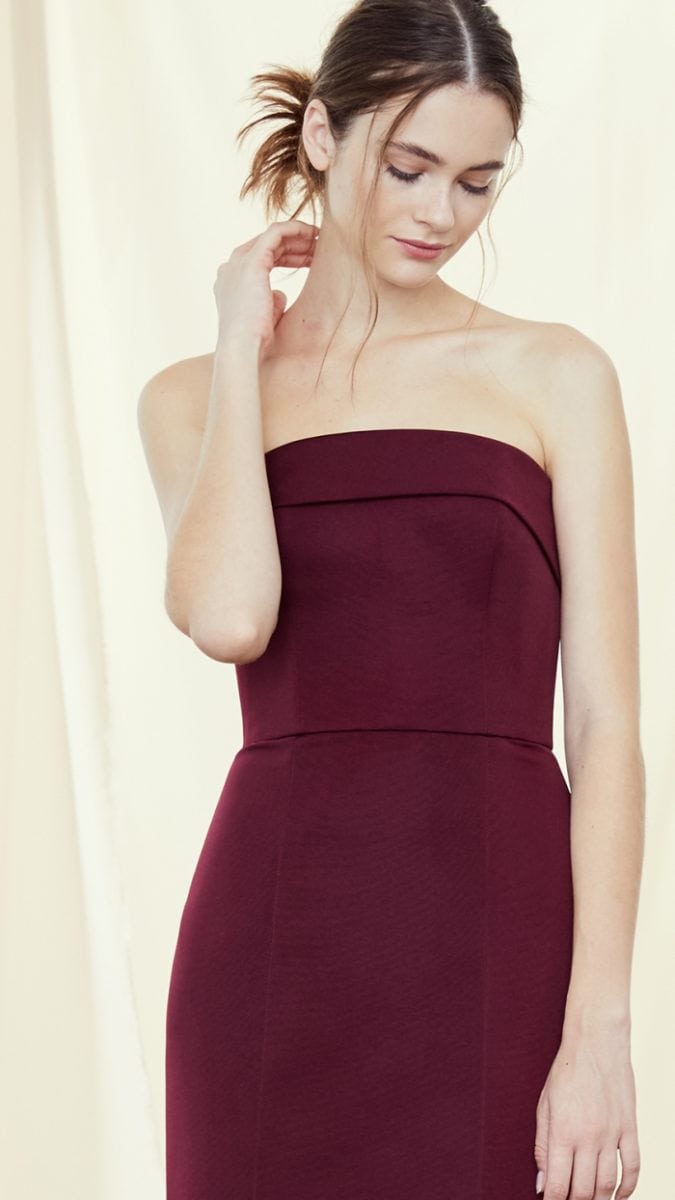 Fall 2019 Bridesmaid Dress Collection from Amsale
The colors and softy structured silhouettes in the Fall 2019 Amsale Bridesmaid Collection are perfect for autumn weddings navy, olive green, burnished reds, and grays and dusty blues.
Each style shown here is are available in many colors, so choose a silhouette and then have a peek at the color offerings. For more details on these styles, color options, fabric swatches, and purchasing information, and a list of the please visit Amsale.com to find a boutique near you.
Selected styles of Amsale Bridesmaid Dresses are also available at BHLDN. See the shop section at the end of this post for more details. Please enjoy your look at the bridesmaid dresses in the Fall 2019 Amsale Collection.
Aries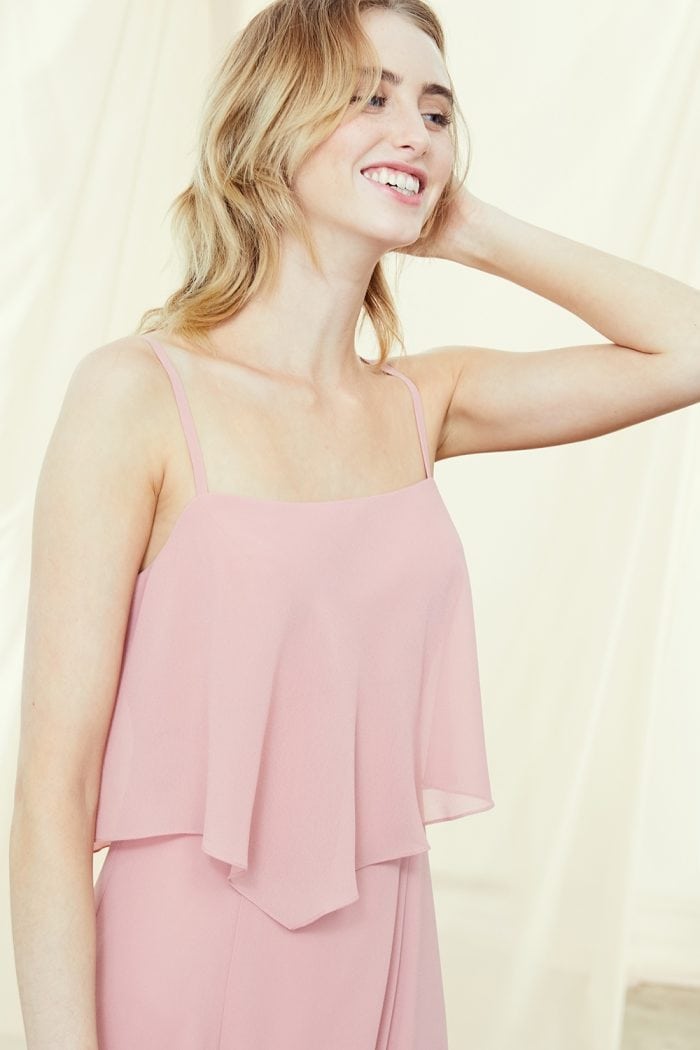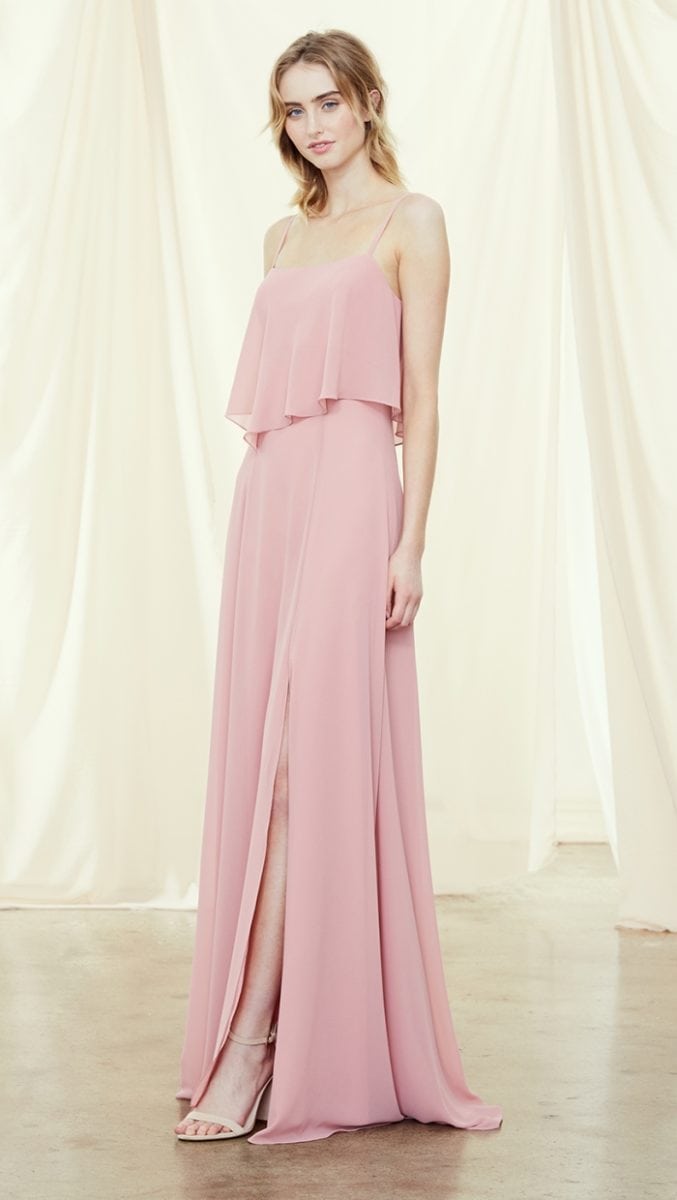 Chiffon spaghetti strap bridesmaids dress with asymmetrical ruffled overlay. Shown in Rose, and available in more than 25 colors.
Leila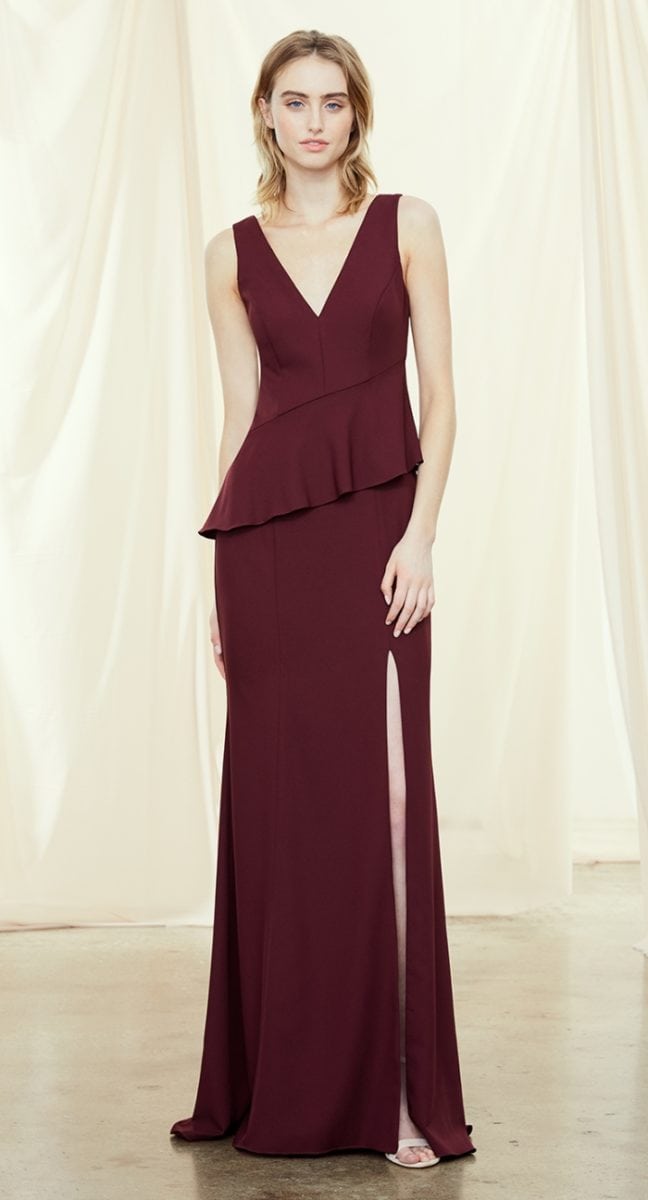 Long crepe bridesmaid dress with peplum detail and v neck
Giselle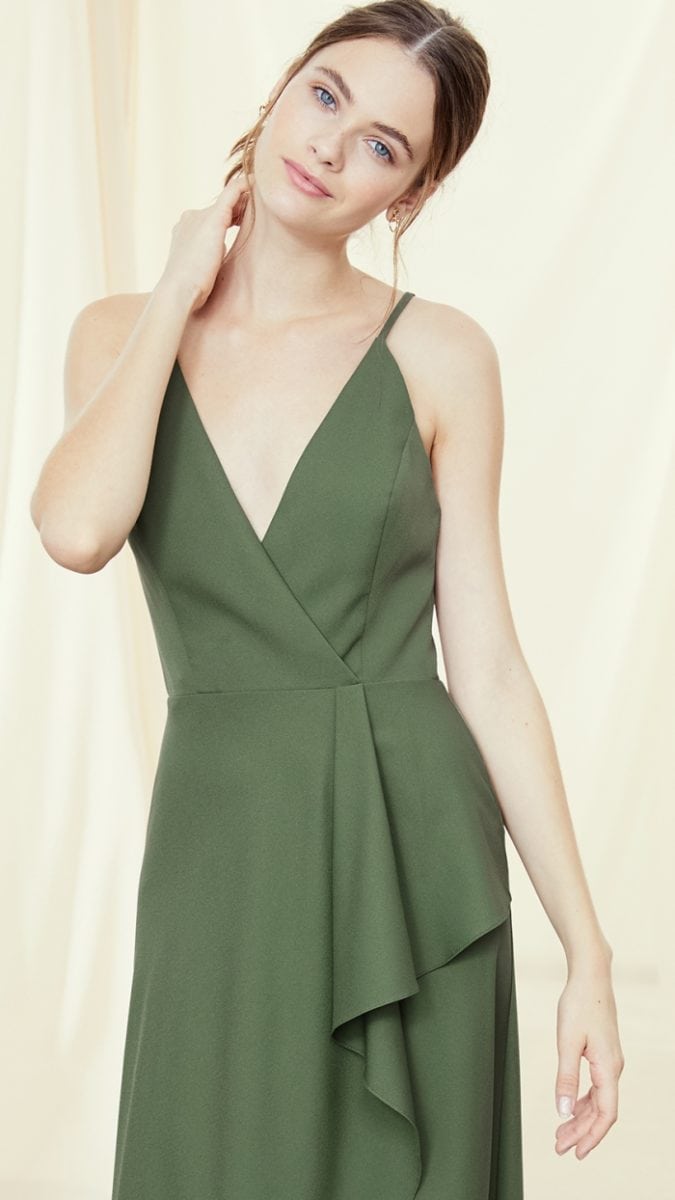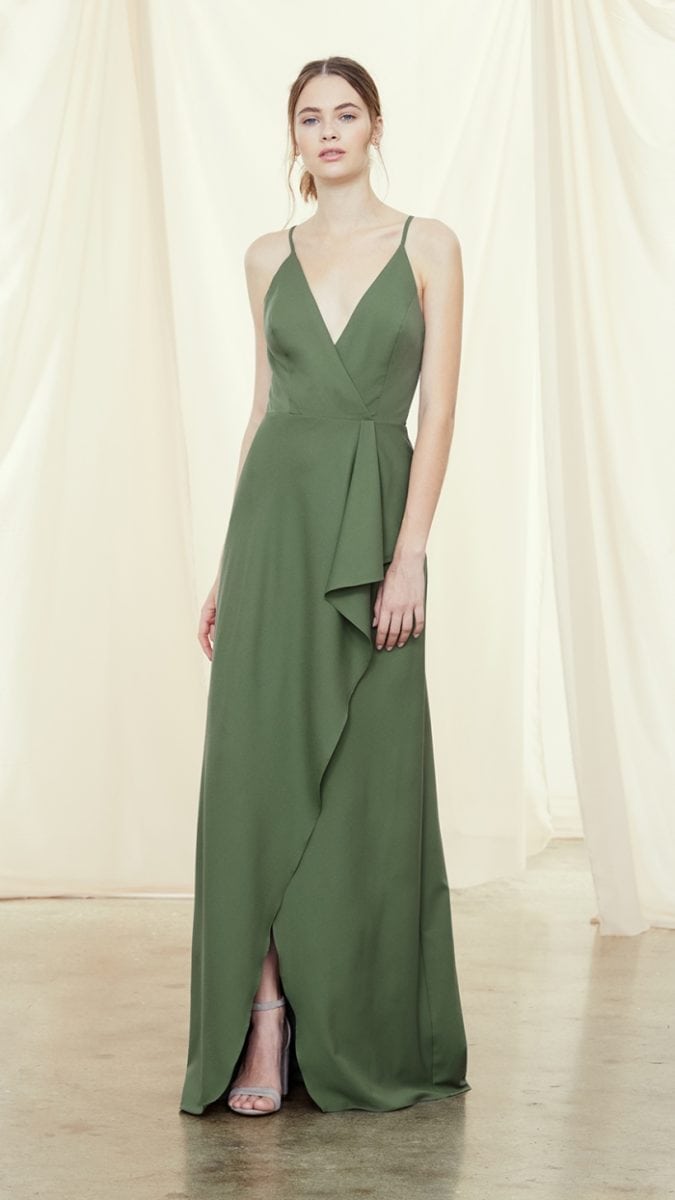 Modern bridesmaid dress with delicate straps and a surplice bodice, and ruffled edge skirt with slit.
Gwyneth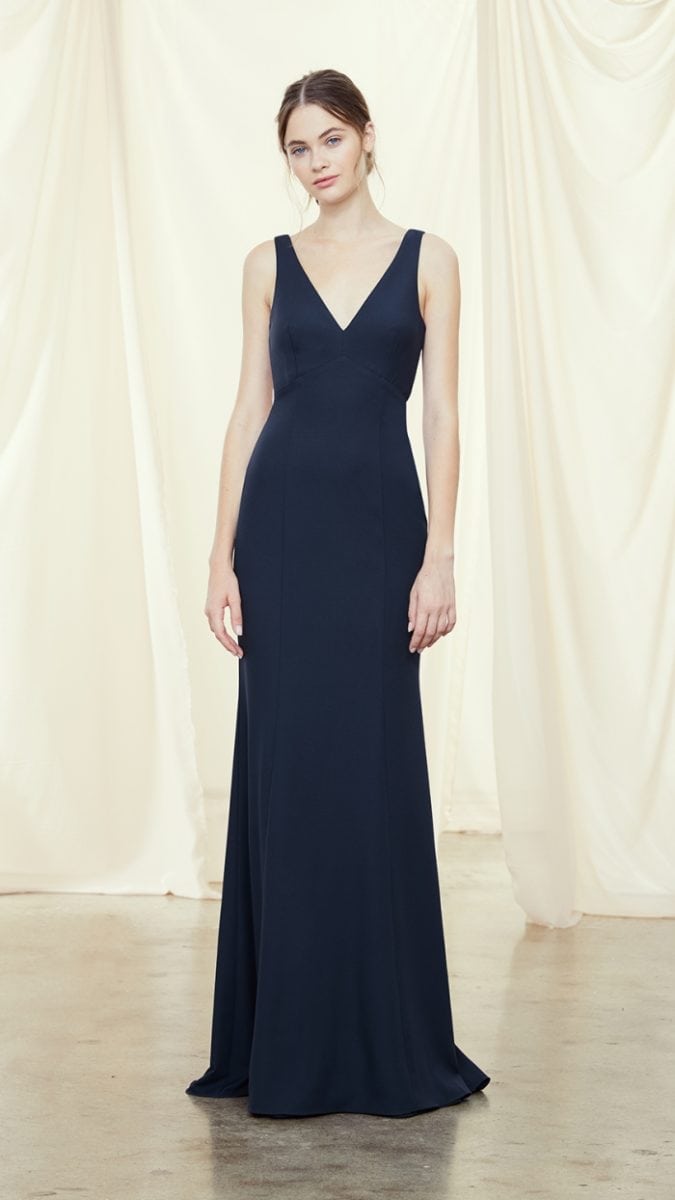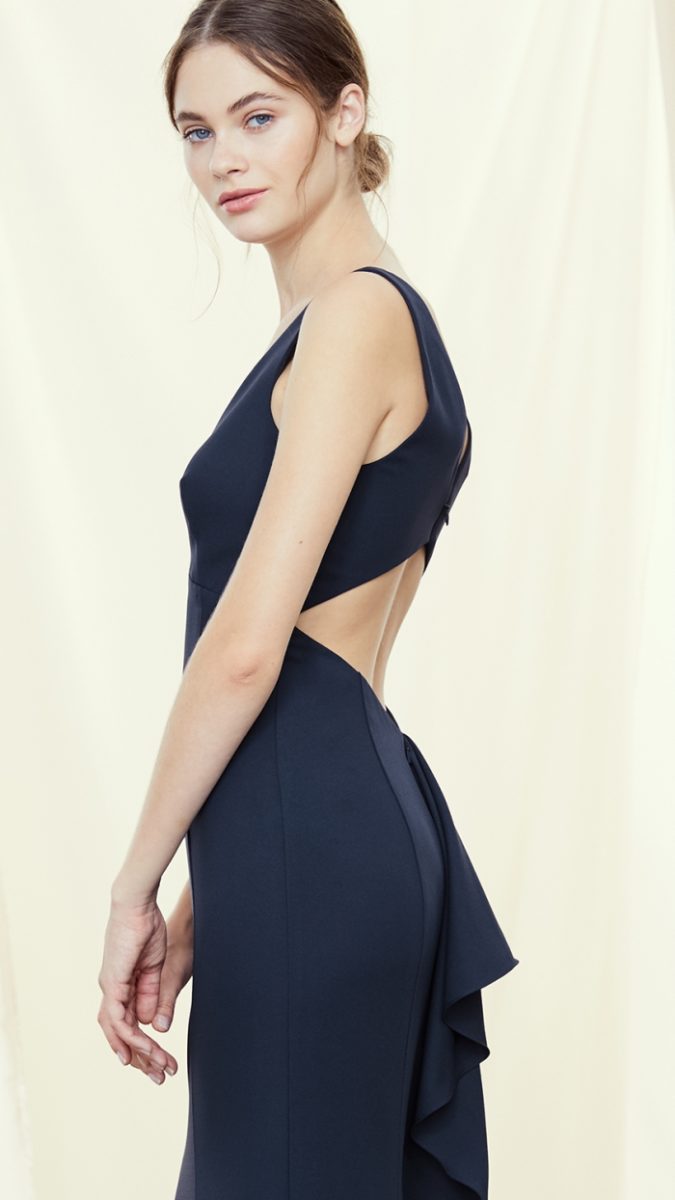 V-neck crepe bridesmaid dress with keyhole back and cascading ruffle
Arabella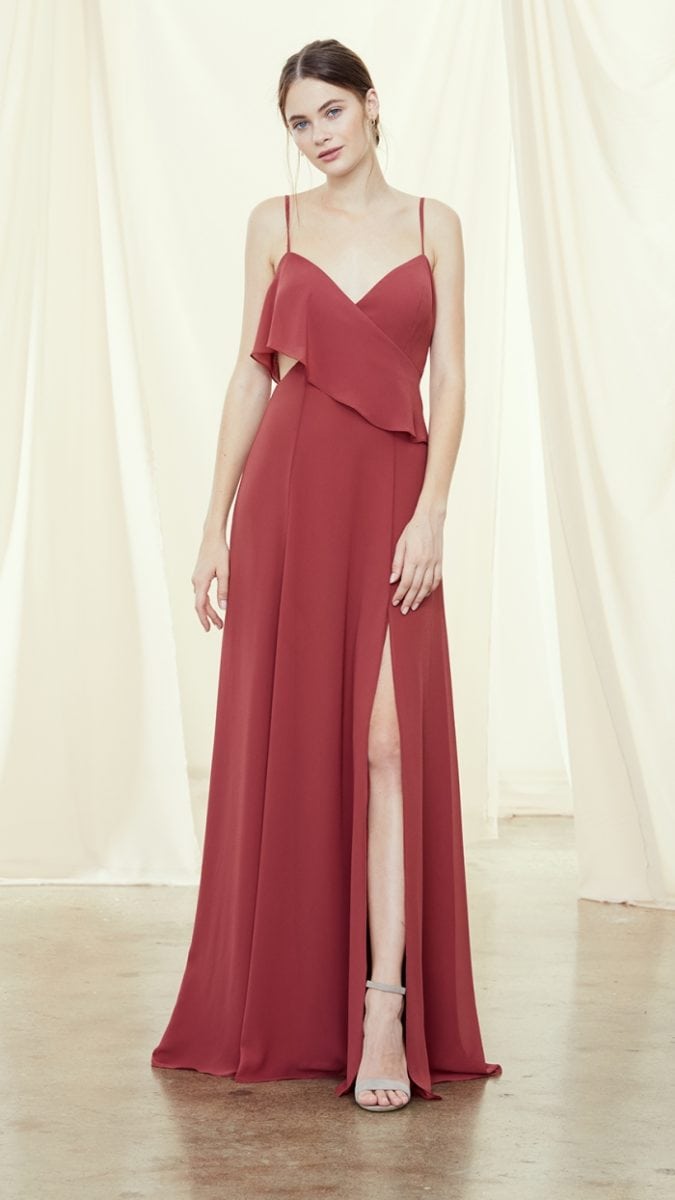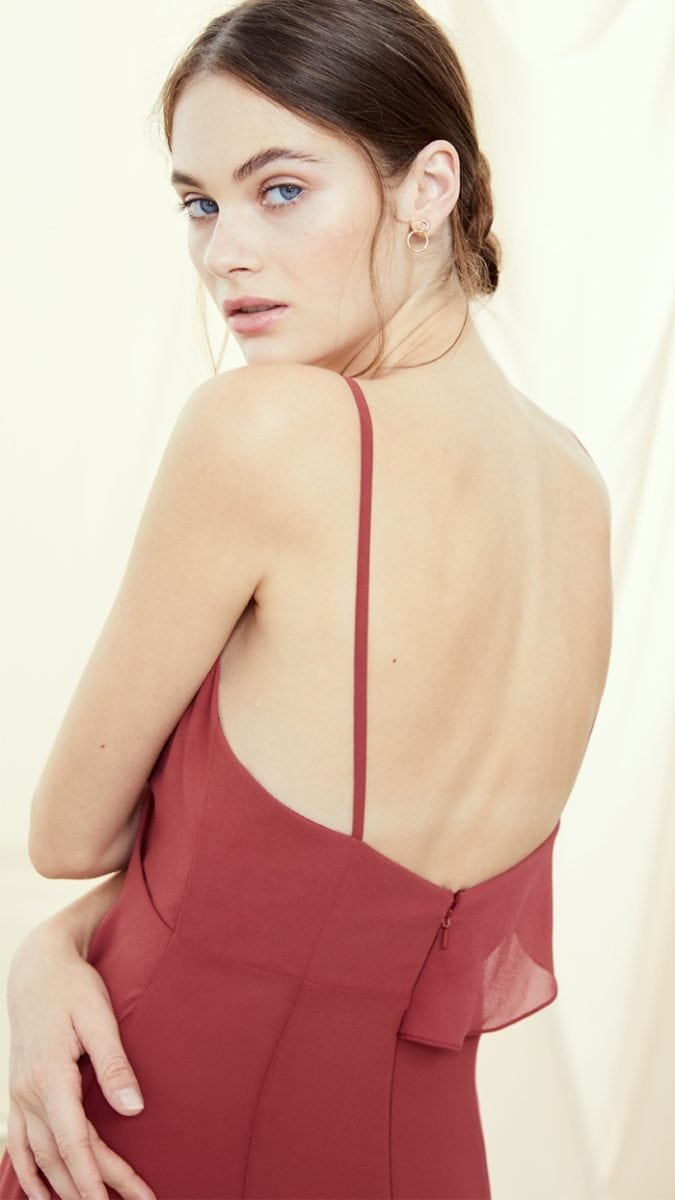 Chiffon bridesmaid dress with spaghetti straps and asymmetrical ruffle and cutouts.
Sabrina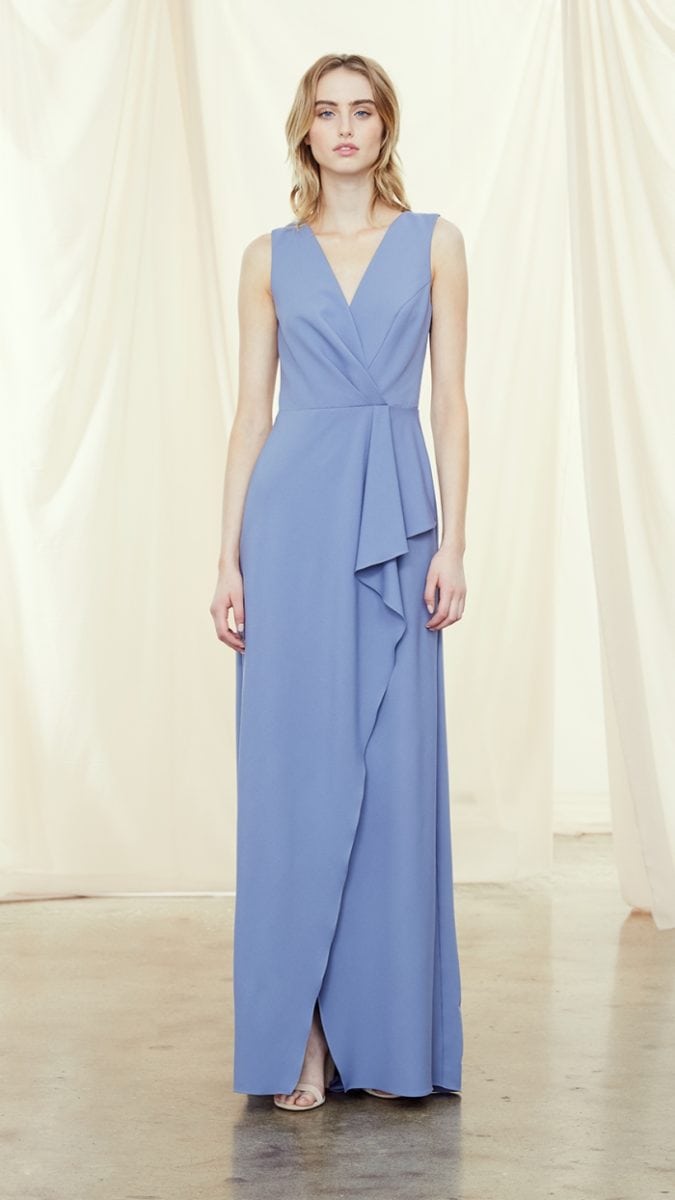 Long gown for bridesmaids with wrap neckline and pleated bodice, with cascading skirt with slit.
Nadia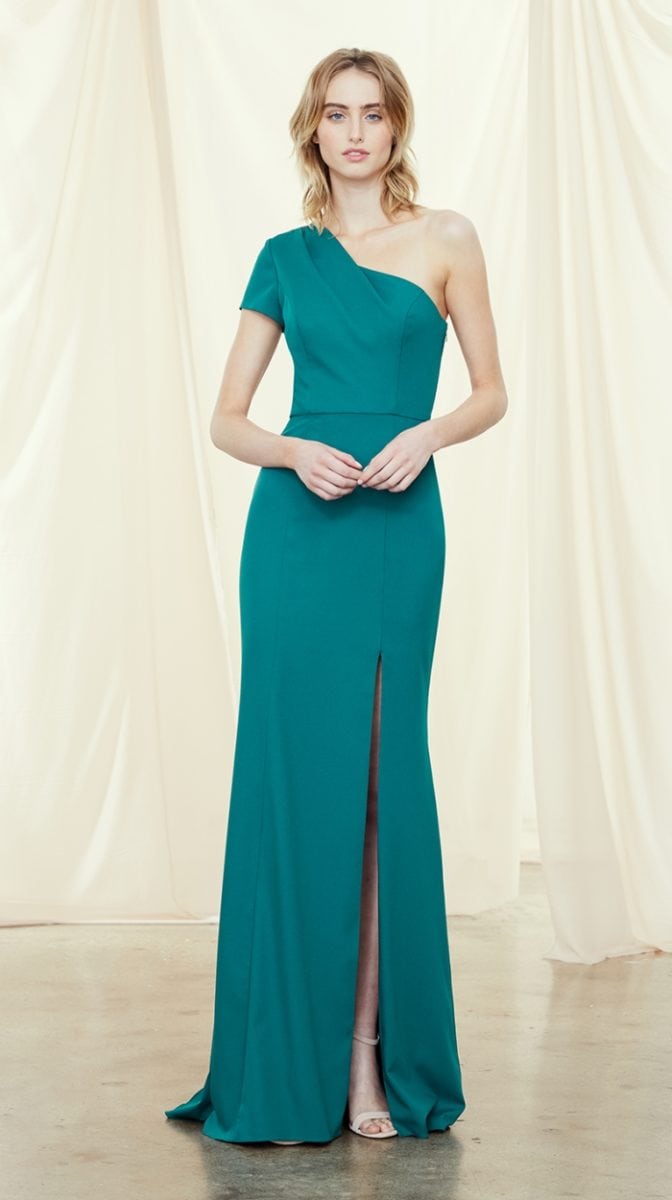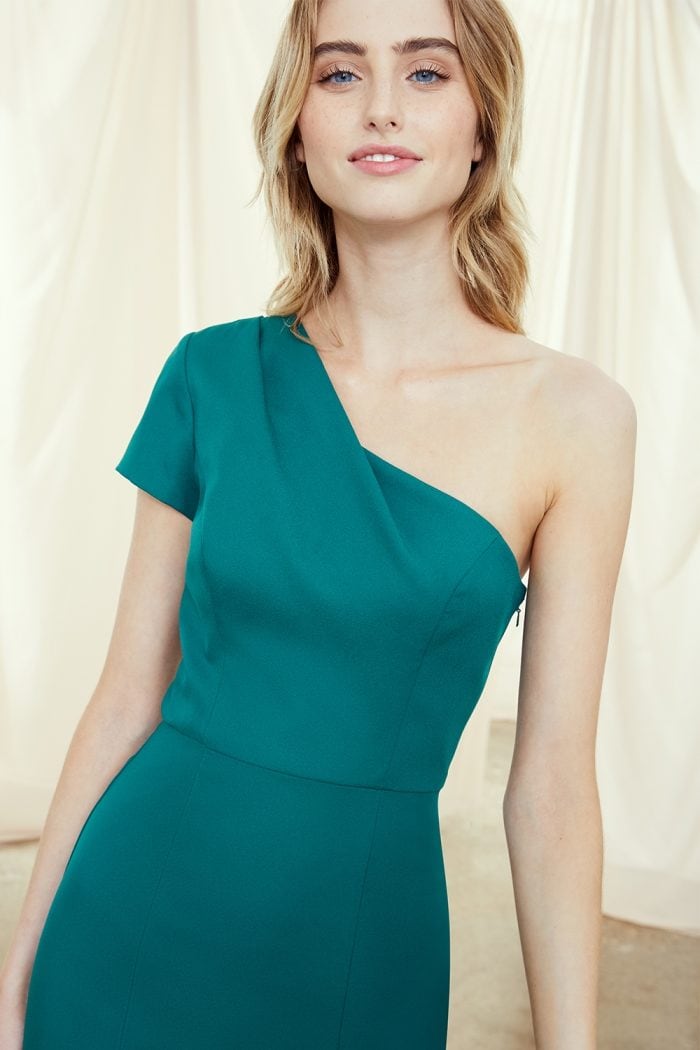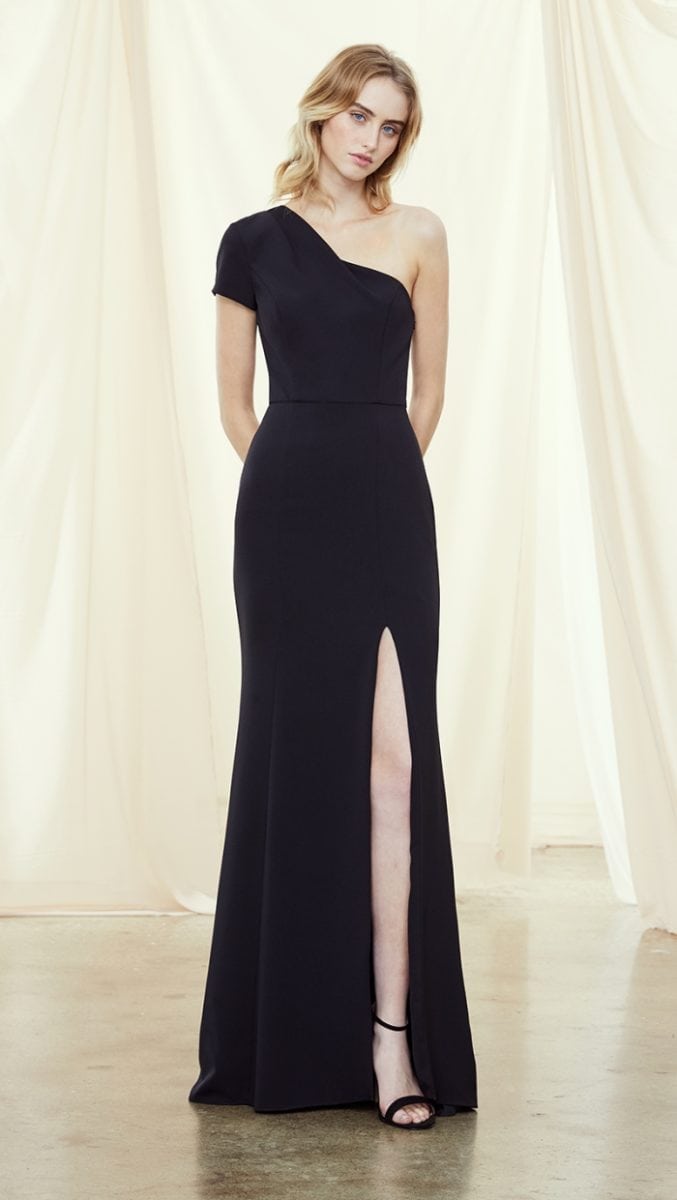 Chic one shoulder bridesmaids dress with cap sleeve and slit skirt
Liana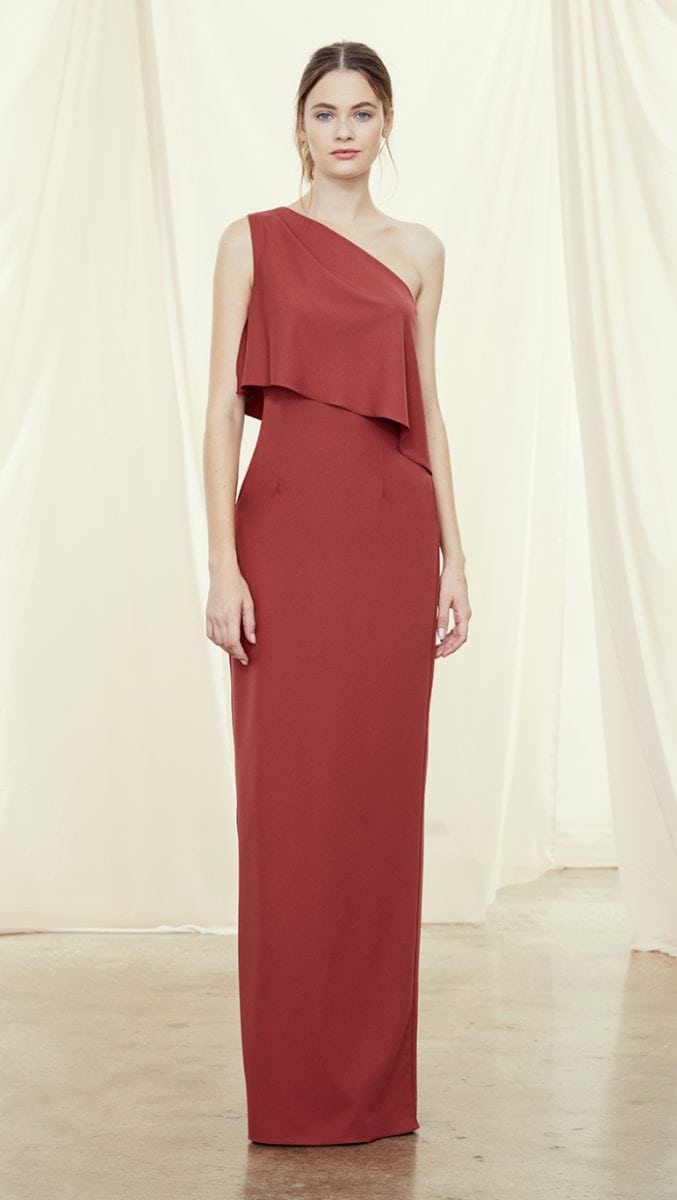 Features an asymmetrically draped bodice and one-shoulder styling
Lyric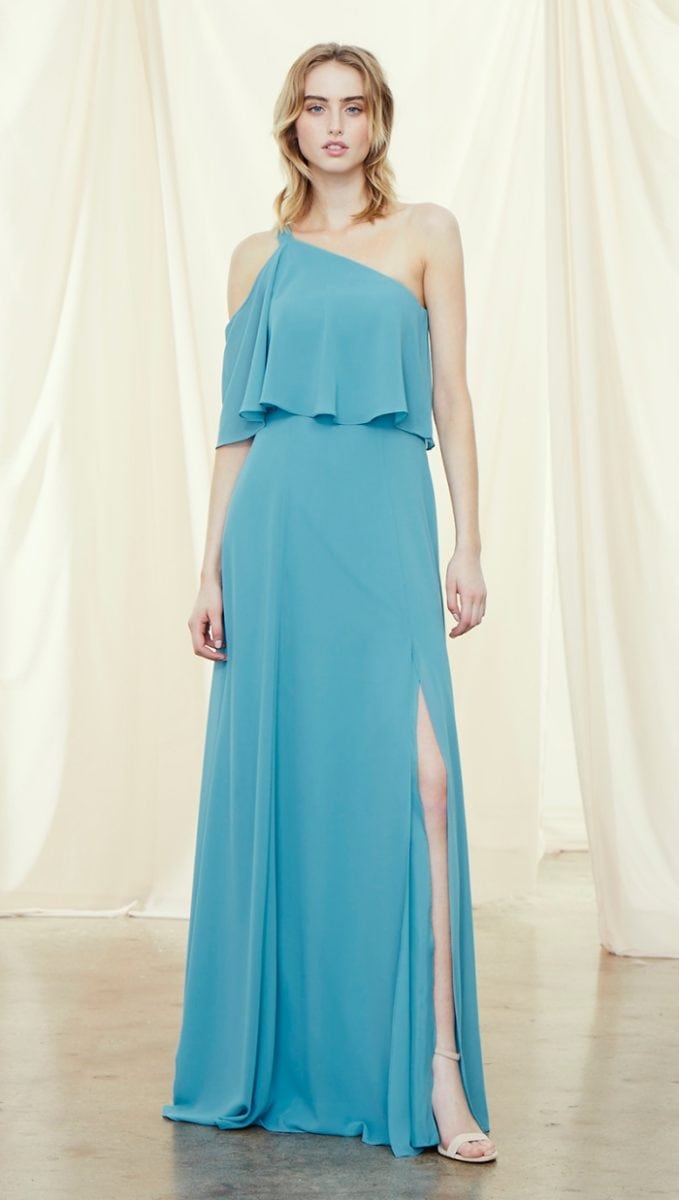 Chiffon one-shoulder bridesmaid dress with draped ruffle overlay
Jaylin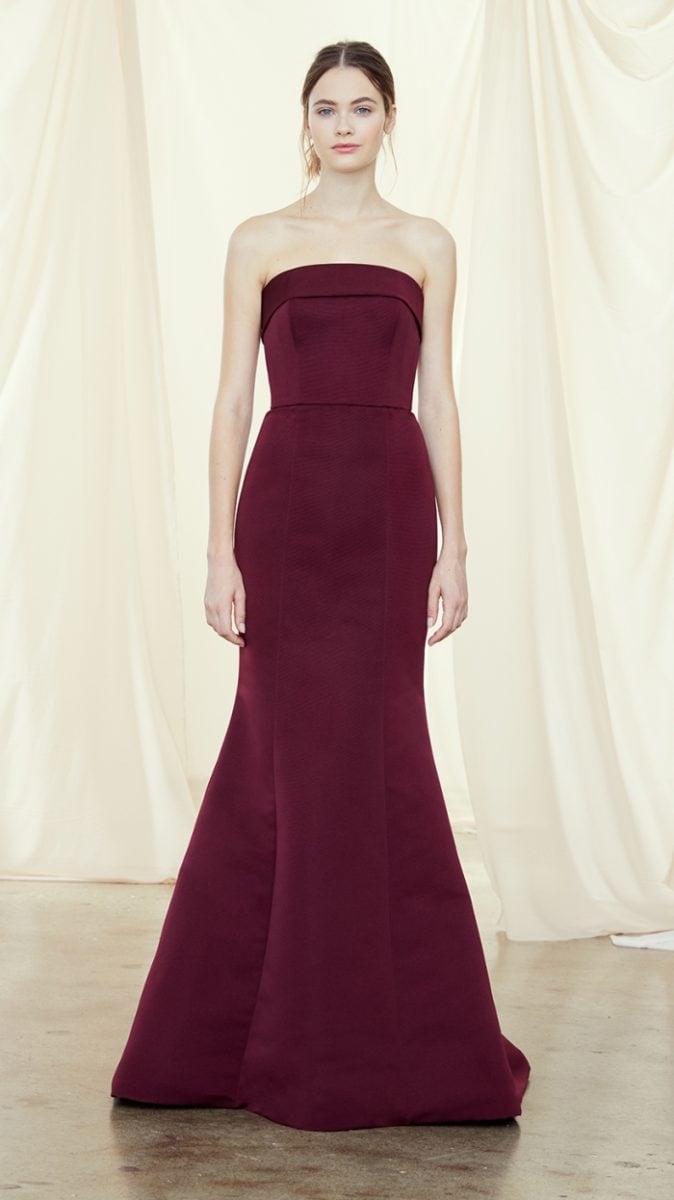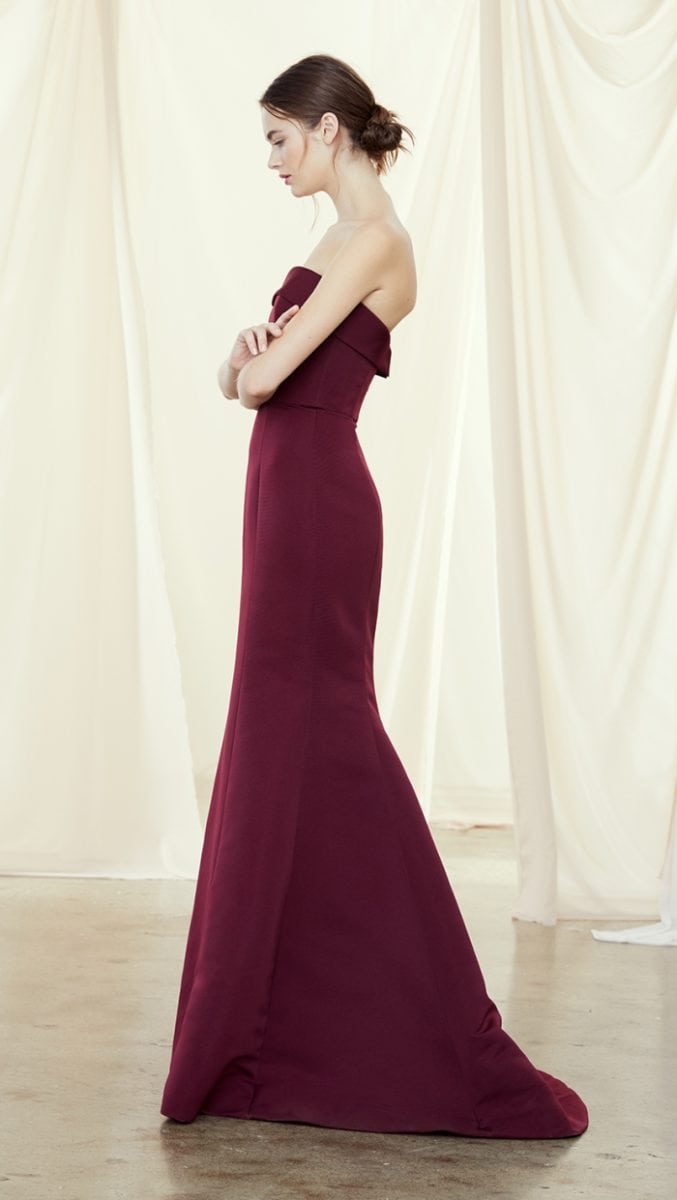 Long strapless bridesmaids dress with a foldover bodice and fit-to-flare silhouette
Caroline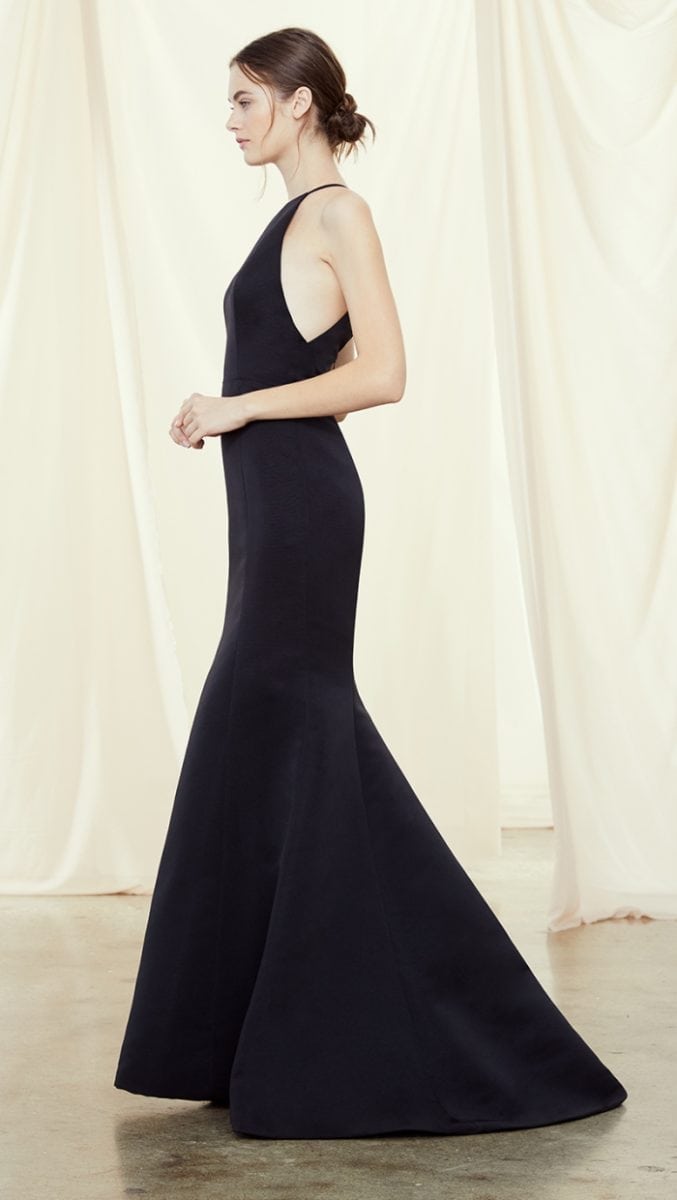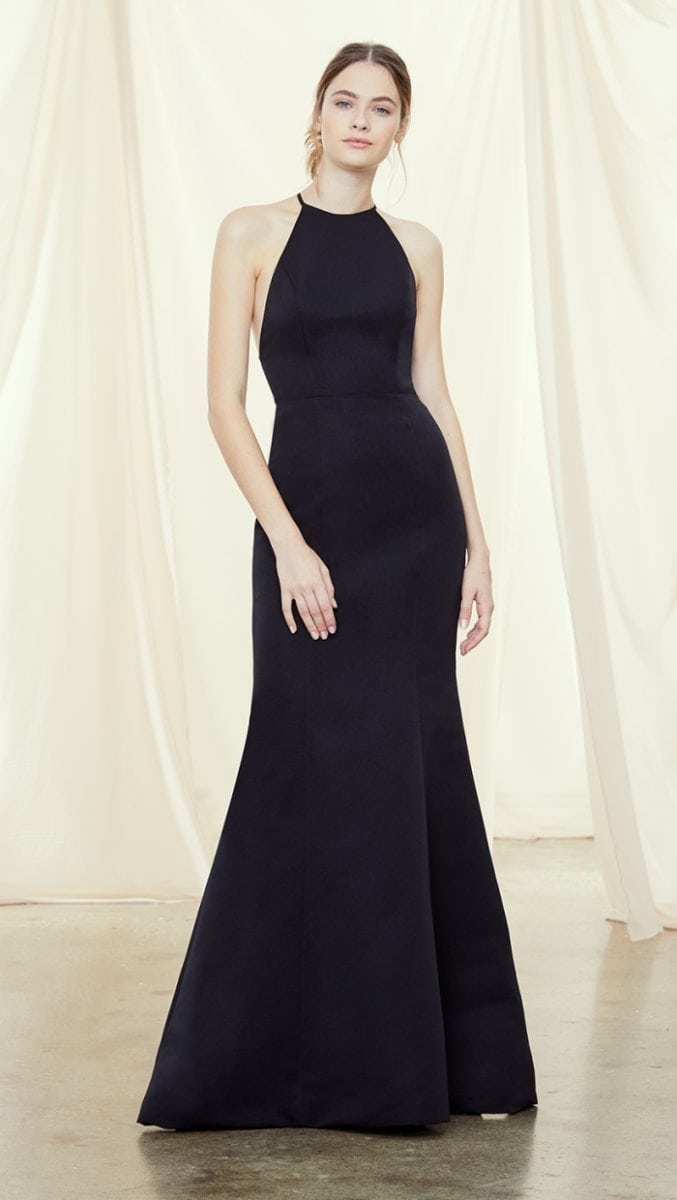 High neck, racerback gown with fit-to-flare silhouette
Serafina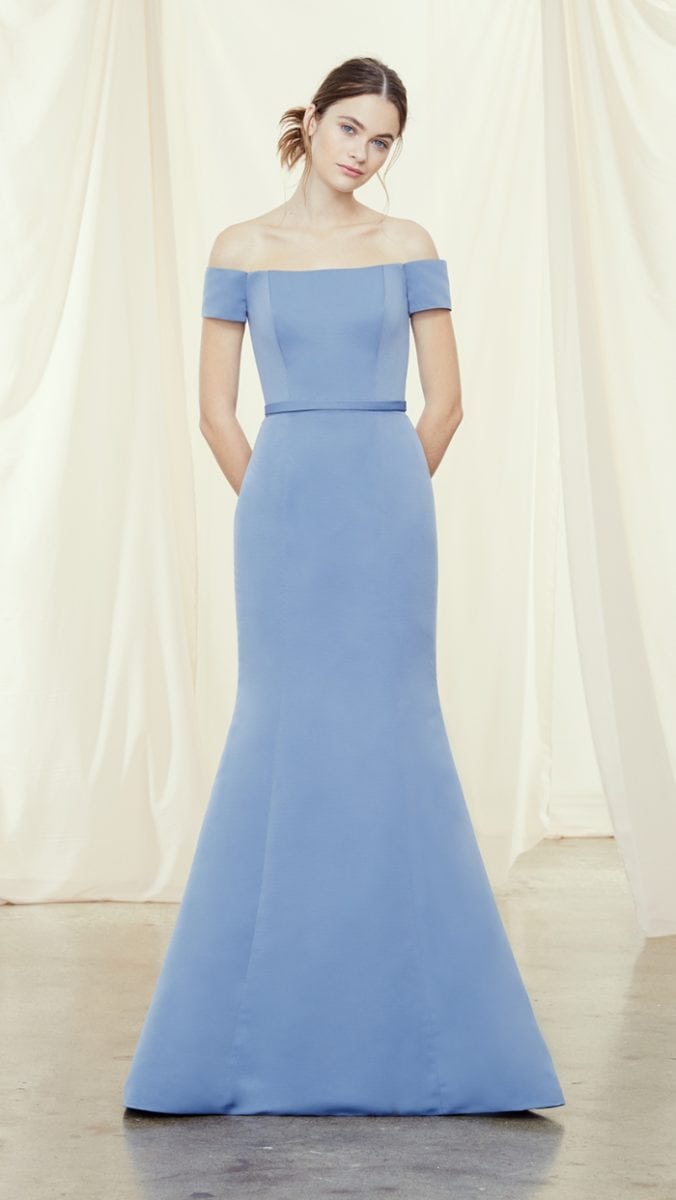 Off the shoulder bridesmaid dress with a fit-to-flare silhouette
All images courtesy of Amsale. Visit the store finder on the Amsale website to locate a bridesmaid boutique near you. You may also love these features of Little White Dresses from Amsale, nouvelle Amsale Spring 2019 Wedding Dresses and the Amsale Spring 2019 Wedding Dresses. Also, see our other features of shoppable bridesmaid dresses by color.
Shop Amsale Bridesmaid Dresses from BHLDN
Selected styles and colors of Amsale bridesmaid dresses are now available from BHLDN.
This BHLDN shopping section of the post uses affiliate links, which means this site may earn a commission if you purchase from our links.