Some brides have the "moment" when they try on the dress of their dreams and realize they truly are going to be a bride. For others, the real heart-fluttering moment comes when you add that special piece, like a veil, headpiece, or delicate accessory that truly brings meaning and a finished look to your bridal ensemble.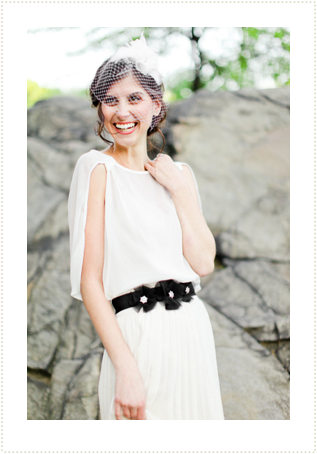 If you're searching for your own flutter-inducing finishing touch, I'd like to introduce you to Hushed Commotion, a collection beautiful of bridal accessories designed by Thea Bloch-Neal.
The creativity and style that Thea brings to this collection is the result of her variety of talents and experiences, including: her constant creative pursuits which encompass nearly every medium and method, her formal design training at Pratt, her work in bridal fashion at Nolita,  her love of vintage pieces, and the influence of the spirit and individuality that is always present in the place she calls home in Brooklyn, New York.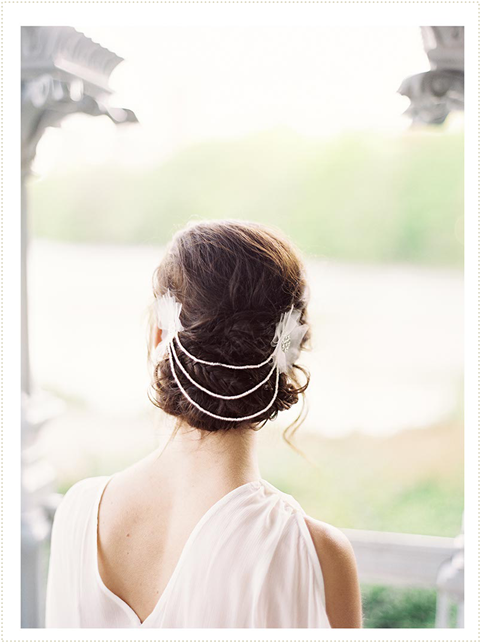 Avril Headpiece
The Hushed Commotion Collection includes nearly every facet of bridal trimmings: detailed bridal belts and sashes, beautifully demure veils, elegant head pieces, and delicate shoe clips.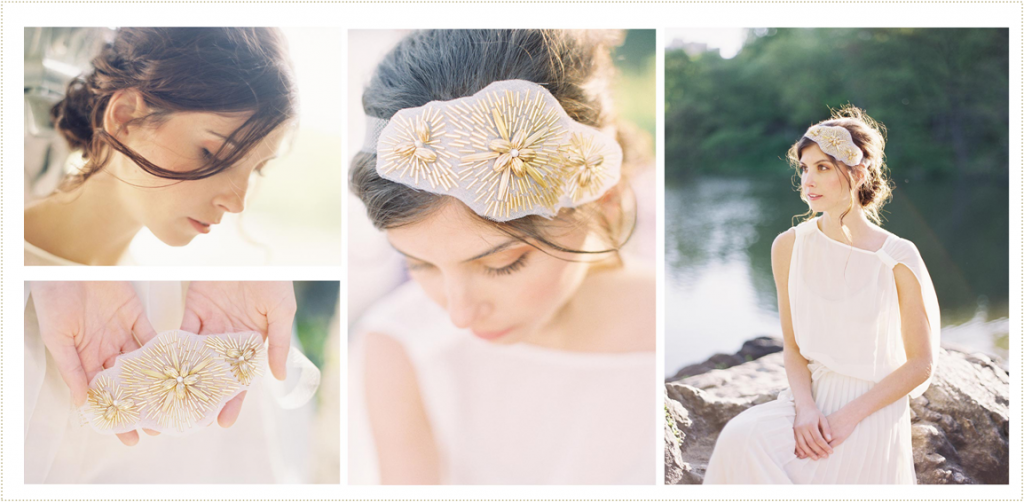 Throughout Thea's work there are many subtle references to past hallmarks of classic design; and some of her 1920s-inspired pieces are among my favorites. With Thea's wonderful interpretations of these timeless themes, the resulting references to these styles become completely modern and contemporary.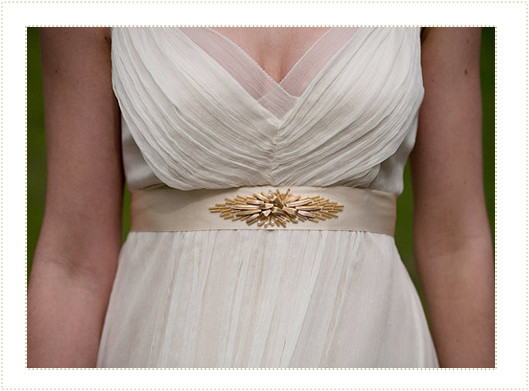 Marion Gold Handbeaded Bridal Belt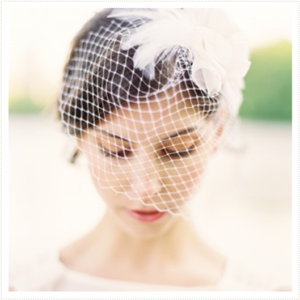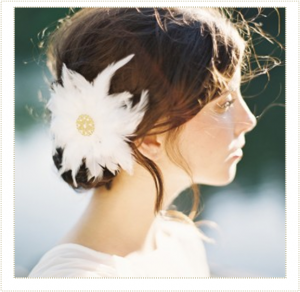 Whether you're looking for a bridal piece that evokes a by-gone era, or if you want something unique and of-the-moment, the beautiful bridal trimmings available from Hushed Commotion are sure to give you the stunning finishing touch you're after.
Thea also takes requests for custom work, if you'd like her take your own sources of inspiration to make a one-of-a-kind piece for you.
Our thanks to photographer Jen Huang for the beautiful images of the Hushed Commotion pieces featured here.