Junko Yoshioka Wedding Gowns Spring / Summer 2014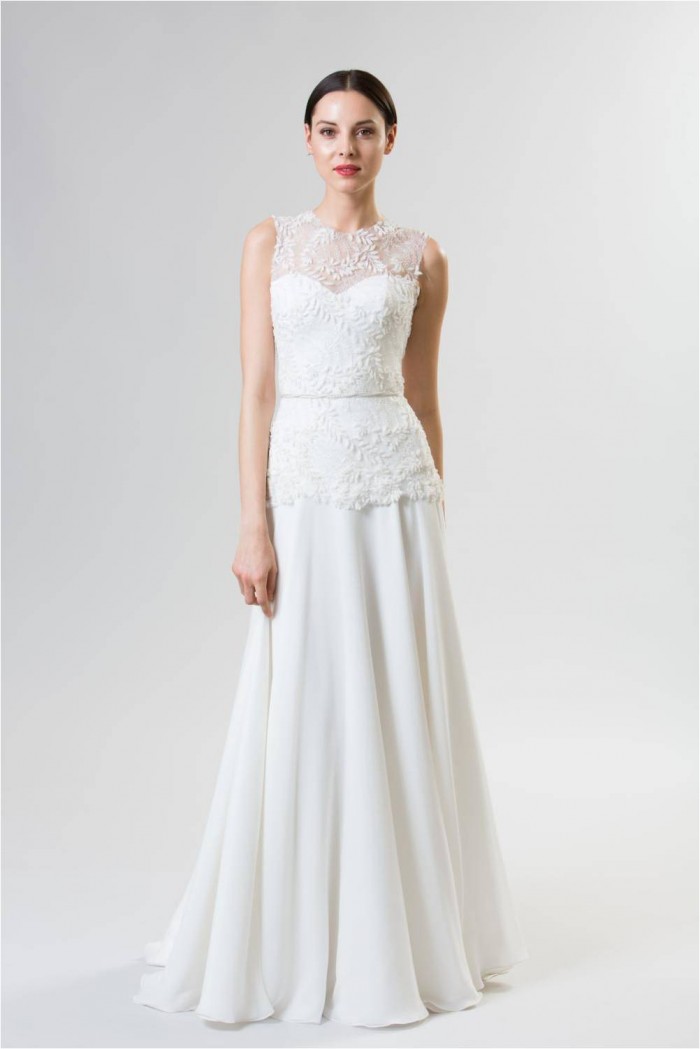 Macaroon by Junko Yoshioka
Junko Yoshioka
Junko Yoshioka Spring / Summer 2014
Continuing with all the bridal market wrap-up and previews, I'm so pleased to be able to bring you this look at the Junko Yoshioka Spring Summer 2014 Collection.  Junko Yoshioka is known for redefining wedding glamour with her opulent and modern gowns that are welcome departure from traditional bridal looks.  Her designs often feature unusual materials such as wool, leather, and fabrics  that have been expertly used and reinterpreted into haute couture bridal.
Even with her bent towards avant garde materials,  Junko Yoshioka's  2014 Collection will appeal to the classic, confident bride. The dramatic one-shoulder gowns, scrumptious strapless shapes, elegant draping, and illusion necklines in this collection are all current bridal details, but with a twist.  Named after French desserts and pastries, one can't help but find this collection of gowns delectable. Enjoy this display of the  delicious Junko Yoshioka Spring Summer 2014 collection.
 Brioche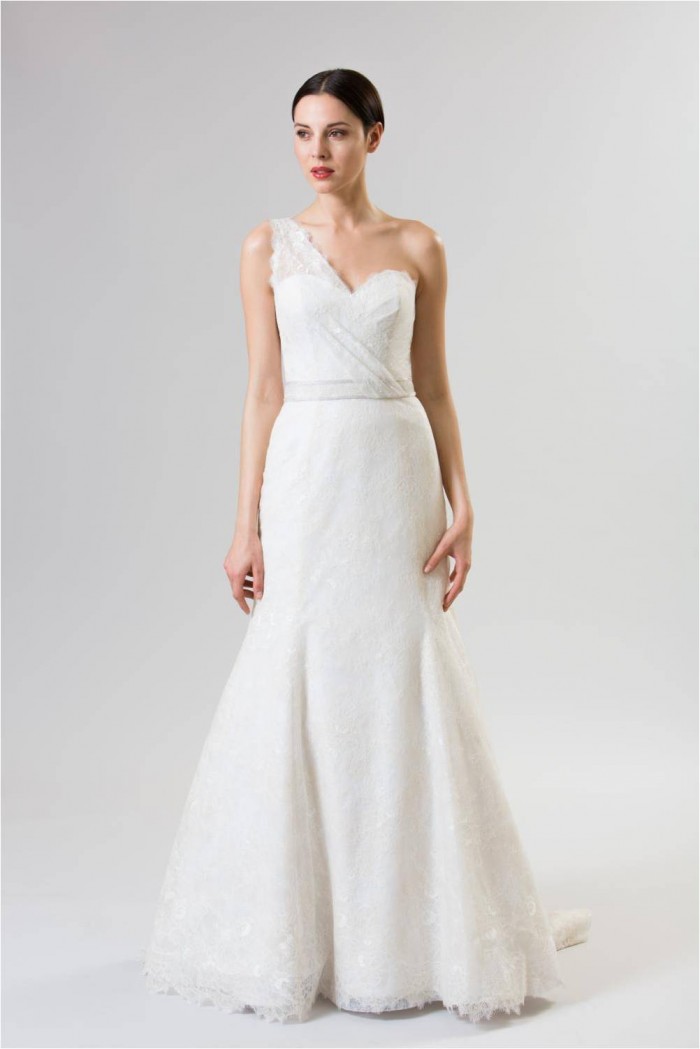 Dacquoise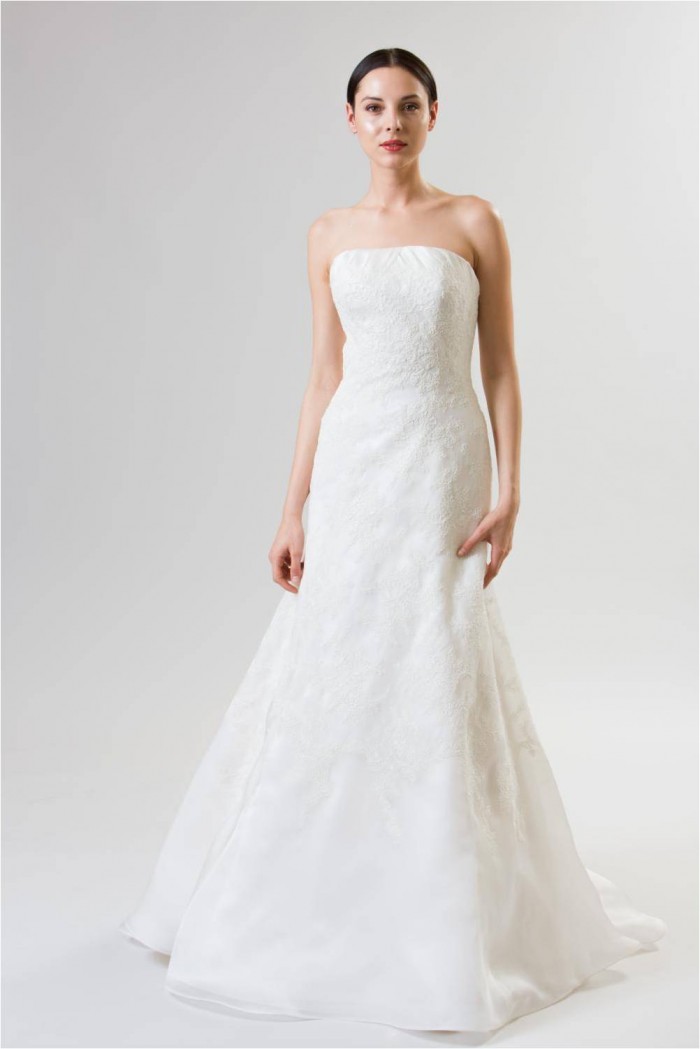 Marzipan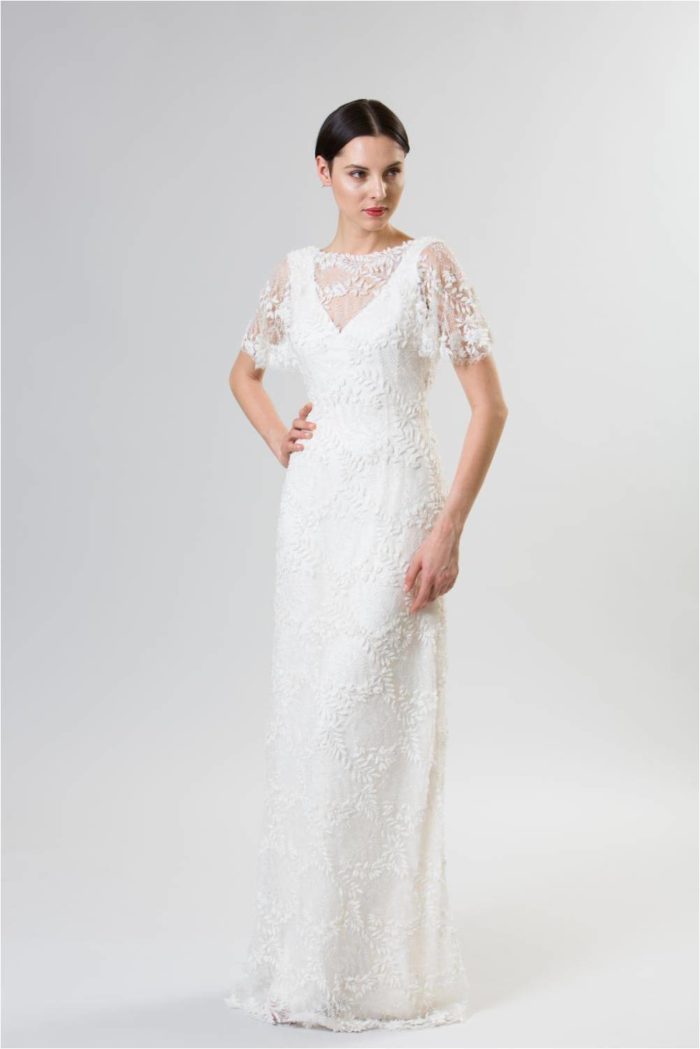 Suzette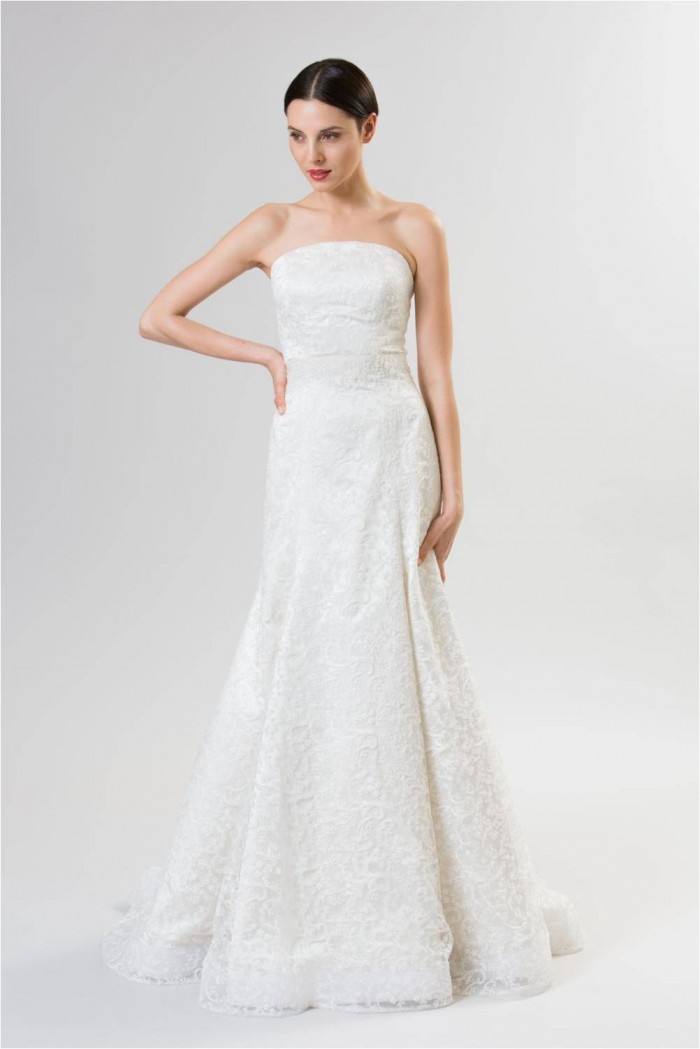 Gateaux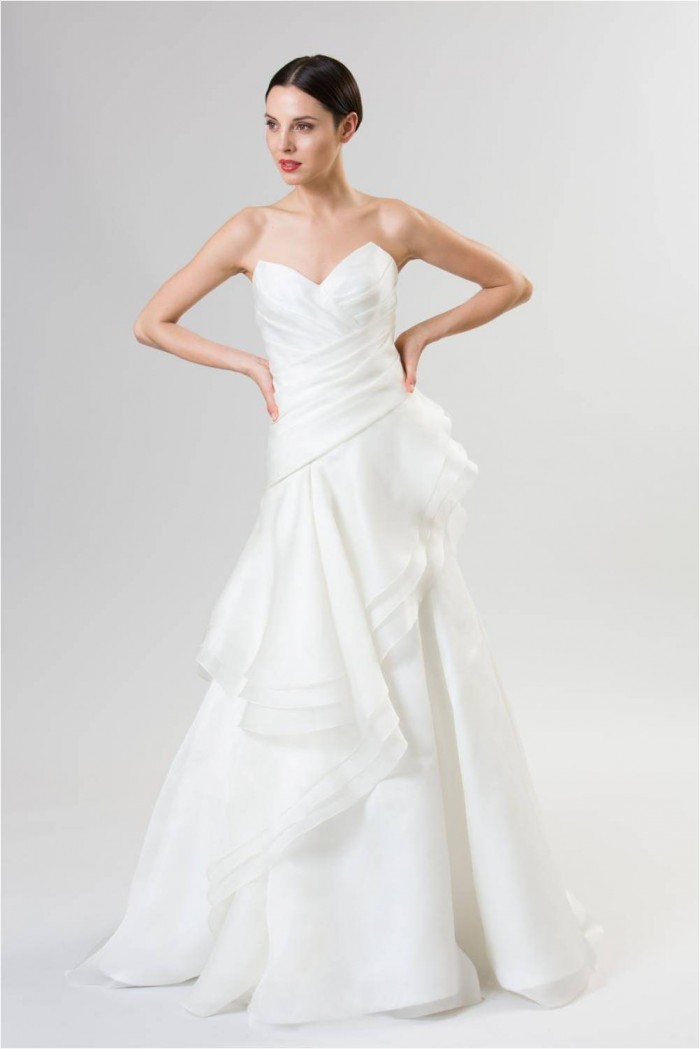 Eclair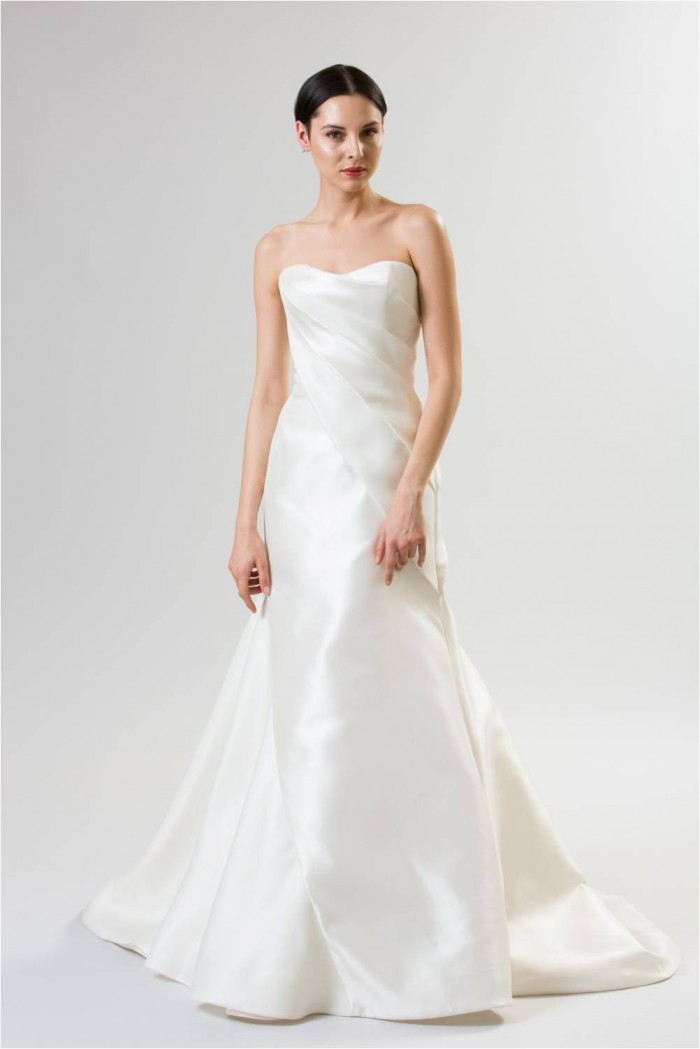 All scrumptious choices, aren't they? Junko Yoshioka's Haute Couture Wedding Dresses are available through select bridal retailers.