"Jane" by Celia Grace
Happy Valentine's Day! A few months ago you helped us name "Jane", and now you have the chance to win a gown! Celia Grace has teamed up with other Fair Trade businesses,  Sseko Designs, beautiful fair trade sandals and 31 Bits necklaces and jewelry to bring you a giveaway. Visit Sseko Designs for all the details!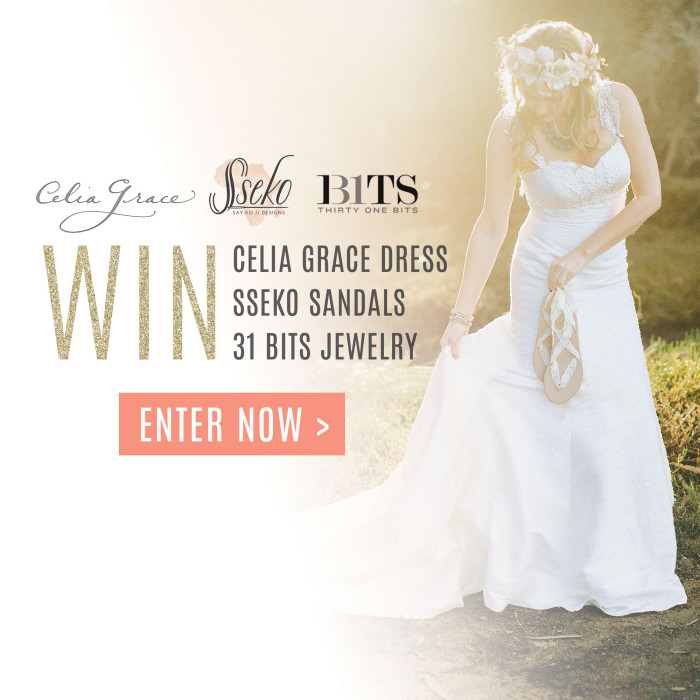 Thanks to your wonderful name suggestions in this post, and your votes in this post. We have finally named this beautiful Celia Grace wedding gown.  She is named 'Jane'!  Both Jane Austen, the author and Jane Goodall, the primatologist, and UN Messenger of Peace were in the running for her namesake, but in the end it was decided that Jane Goodall's efforts were in perfect alignment with the ecologically sustainable, fair trade mission of of Celia Grace!  Thank you to all who participated and voted!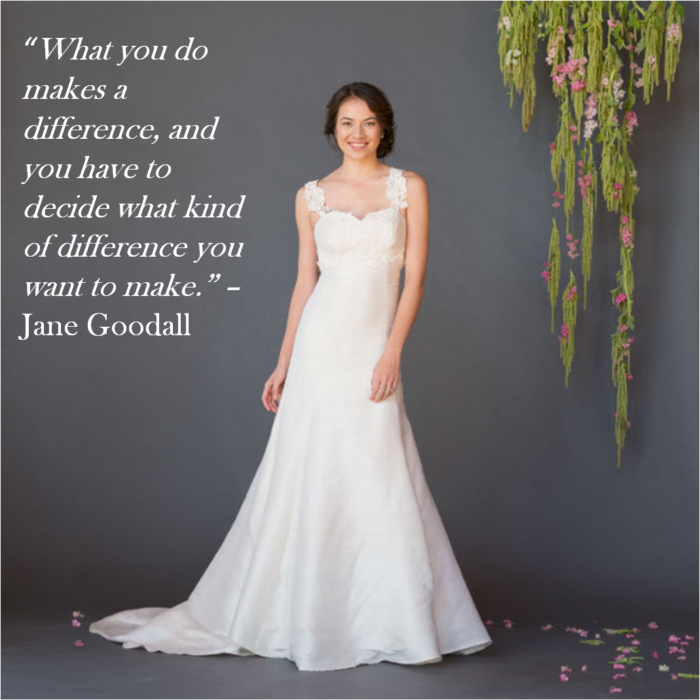 'Jane' by Celia Grace
More style ideas you might enjoy :