Brocade Party Dress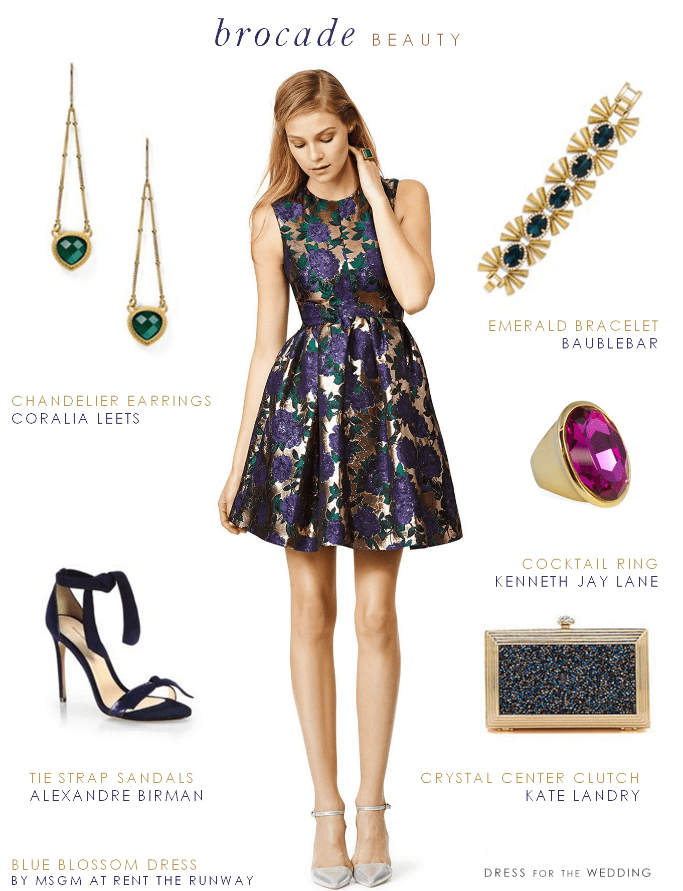 Commission links are used in shopping sources
.Dress: Blue Blossom Dress at Rent the Runway //Earrings:  Coralia Leets Chandelier Earrings //Bracelet:BaubleBar Emerald Asterisk Bracelet //Cocktail Ring: Kenneth Jay Lane 'Play Dress up' Ring  // Clutch :  Kate Landry Crystal Center Clutch   also try this purple and green clutch from Rent the Runway // Sandals: Snakeskin Tie Sandals by Alexandre Birman also try these to get the look for less Nina Pleated Sandals  These links are from affiliated retail sponsors.
Updated November 3, 2017: This featured dress is no longer available for rent, but it was one of my favorite looks for fall and winter. Below, I've added some new brocade and jacquard party dresses for fall, winter, and the holidays! All the good aspects of a brocade dress I wrote about a few years ago still hold for me!
Brocade and Jacquard Dresses
Brocade and jacquard dresses are somewhat of a favorite fabric of mine around the holidays. There's something about the heavy and ornate texture that feels both formal and fun, and like a bit of gift wrapping for yourself! These substantial fabrics keep you warm, and the patterns often feature designs and metallic touches that perfectly suit the holiday season.  And, since a winter wedding is a type of party, this dress is perfect for those events or any event that is your next seasonal soiree!
How to Style a Jacquard Dress
For accessories, I thought it would be fun to pick up on the green in the floral pattern, and also to add a pop of purple, in a shade slightly brighter than the dark purplish blue in the print. That's the other great thing about these dresses--there are so many colors and details to pick up on with accessories. I've included a few more jacquard and brocade favorites in the shop section below,  or browse the largest and most current selection of jacquard dresses.
Where to Find Jacquard Dresses for Winter Parties and Weddings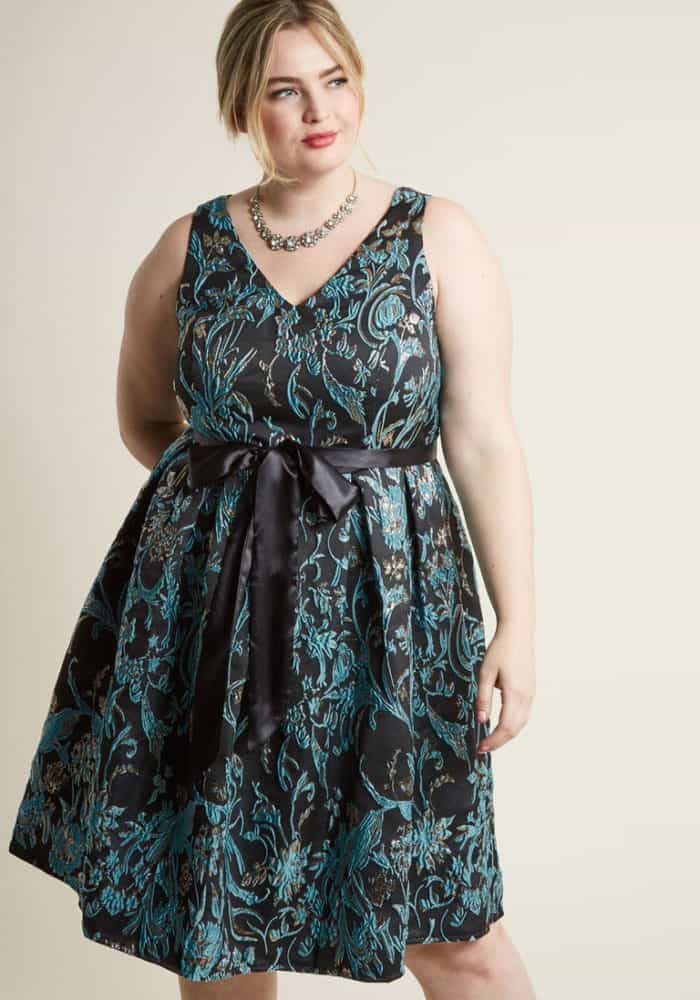 Jacquard Fit and Flare Dress with Pockets in Vines from ModCloth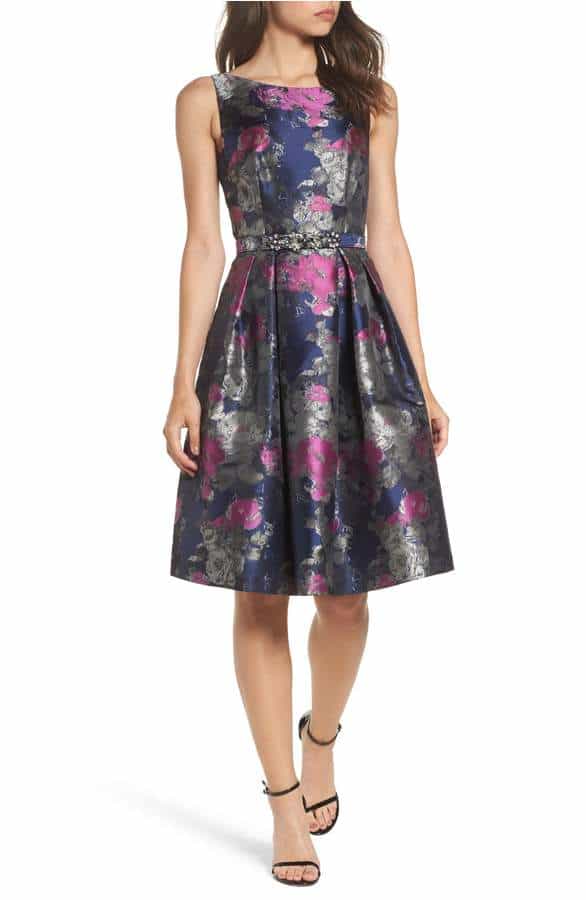 Brocade Fit & Flare Dress by Eliza J at Nordstrom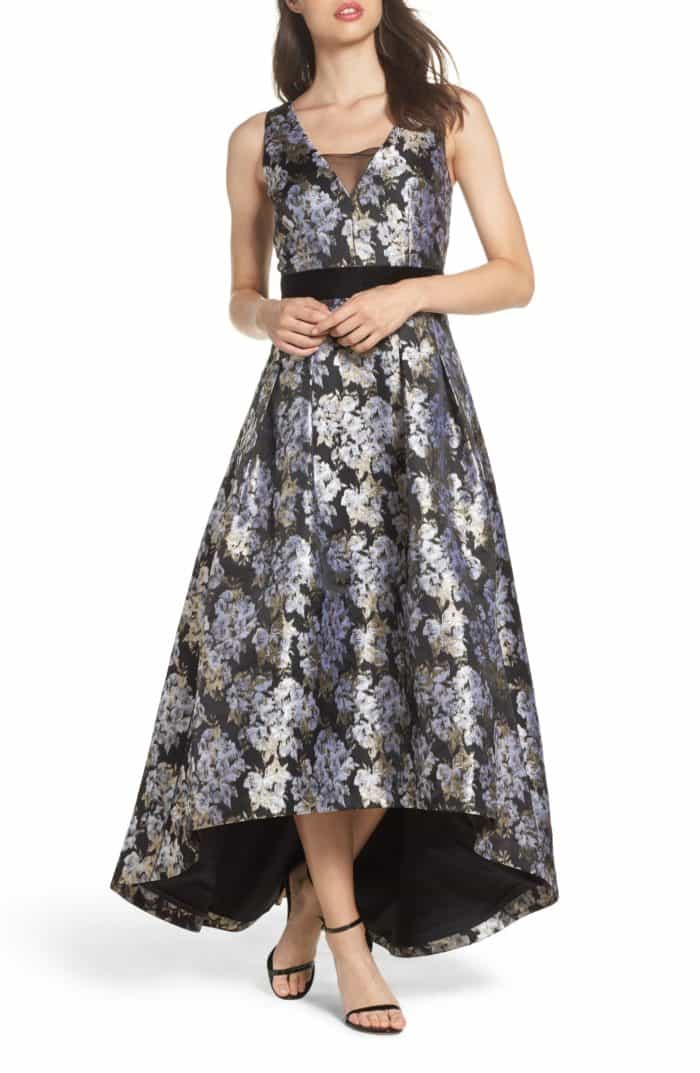 Jacquard Hi Low Gown by Eliza J at Nordstrom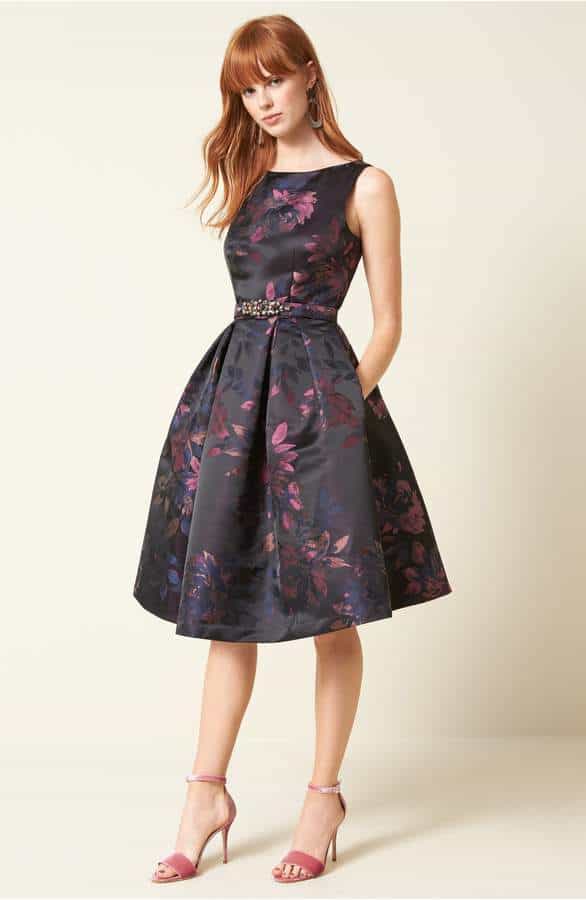 Brocade Fit & Flare Dress by Eliza J at Nordstrom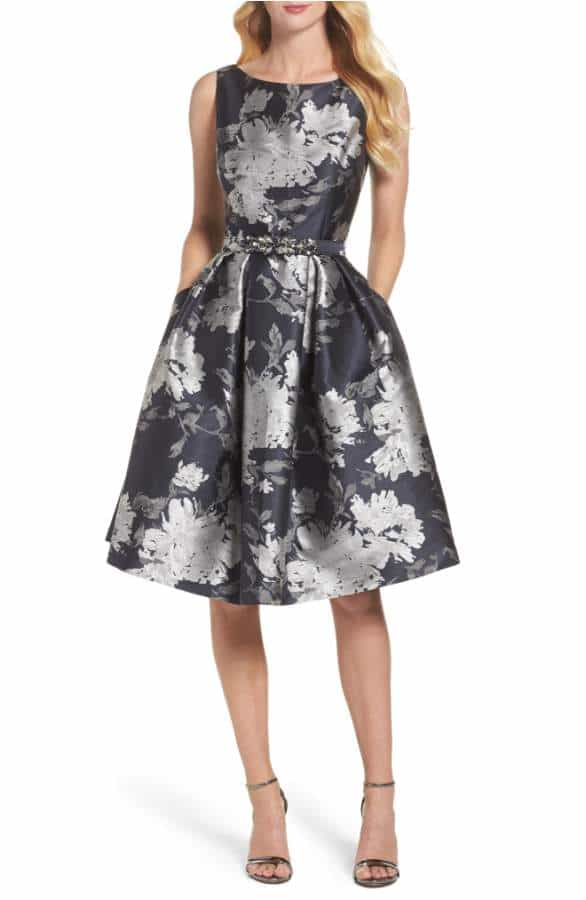 Belted Metallic Fit and Flare Silver and Black Dress by Eliza J from Nordstrom
This post and shop section uses commission links to retail partners. 
SHOP THE LOOK


More posts & pages you might enjoy: