Modern Wedding Dress with Embellished Detail
Today's Wedding Dress of the Day is a sleek silk crepe bridal gown, with just the right touch of statement-making detail. It's the 'Odelia' gown by Aria!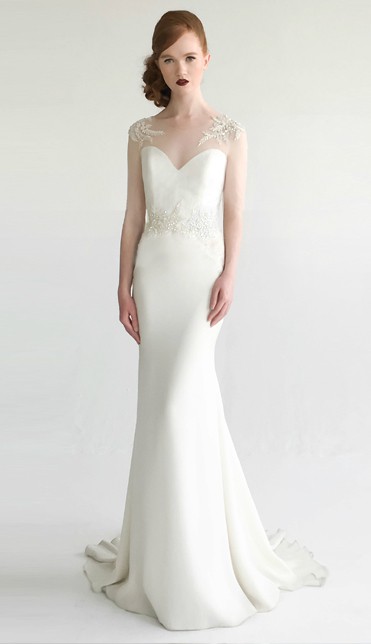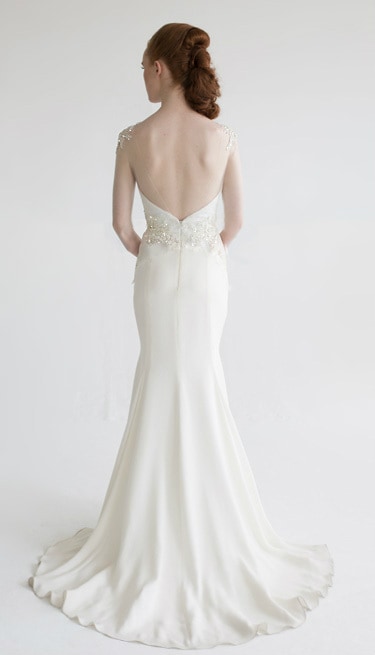 Customizable Wedding Dresses Made in the US
I've been a long-time fan of the bridal creations of  Aria, ever since I wore an Aria dress as a bridesmaid almost 9 year ago! Back then, Aria was known for their incredible construction, and customized approach to bridesmaid dresses.
While they no longer make bridesmaid dresses, I'm happy to report that Aria has now decided to focus solely on making stunning bridal gowns, and they still offer their incredible customized approach! Aria wedding dresses still feature beautiful tailoring, high-quality fabrics, and all wedding dresses are still made in the USA!
Head over to Aria to have a look at both 'Odelia' and the other gowns in their collections, and check out all the options for customization! Aria allows you to pick one of their incredible bodices, and then customize the skirt and other details of the silhouette, to get the exact look you want! Please read more about Aria's amazing dress making process!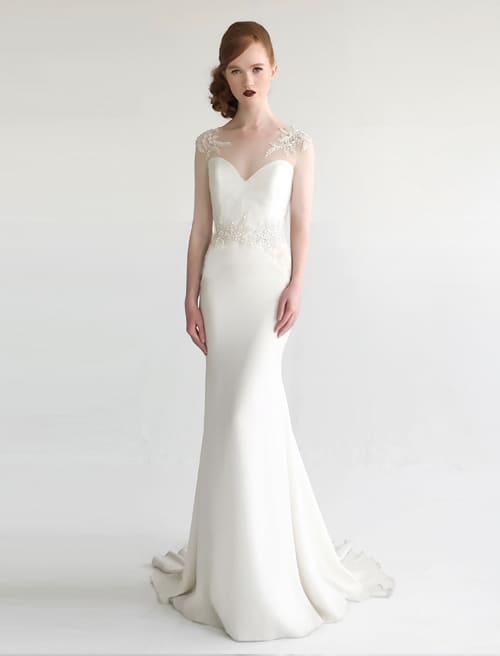 Odelia, A Silk Crepe Wedding Dress with Sleeve Embellishment
'Odelia' is a silk crepe wedding dress, which is shown here with a full-length gown in a trumpet silhouette with chapel length train. 'Odelia' has graceful illusion sleeves and beaded applique on shoulders and waist, and is constructed with garment boning for support and a supremely flattering fit. The embellished illusion sleeve detail is unlike anything we've ever seen, which is why we've picked this gown as our wedding dress of the day! This gown is fully lined, and made in USA.
To find out more about ordering 'Odelia' or any of the other absolutely beautiful wedding dresses that Aria offers, please visit ariadress.com.
While you're here, don't forget to check out your options for bridesmaid dresses, wedding veils, or bridal shoes! And please also take a peek at previous Wedding Dress features!