Wedding Dress of the Day: Beaded Cap Sleeve Wedding Dress by Eddy K
Today's wedding dress of the day is a beautiful beaded cap sleeve wedding gown done in a sleek crepe. It's  Style EK1133 by Eddy K!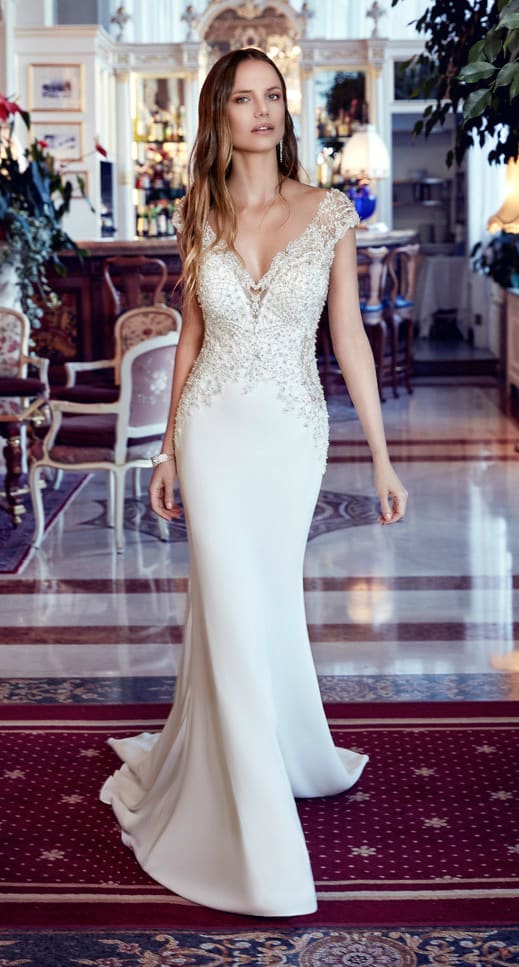 Eddy K Style EK1133
I have recently become a super-fan of wedding dresses by Eddy K! I'm not sure how I've missed featuring these gowns before, but as soon as I started paging through their lookbook, I realized how many of these bridal gowns are absolute treasures. I actually had another Eddy K bridal gown picked to show off as wedding dress of the day, but then I saw style EK1133 from the Eddy K Collection, and the romance was on!