Pink and Blue Floral Dress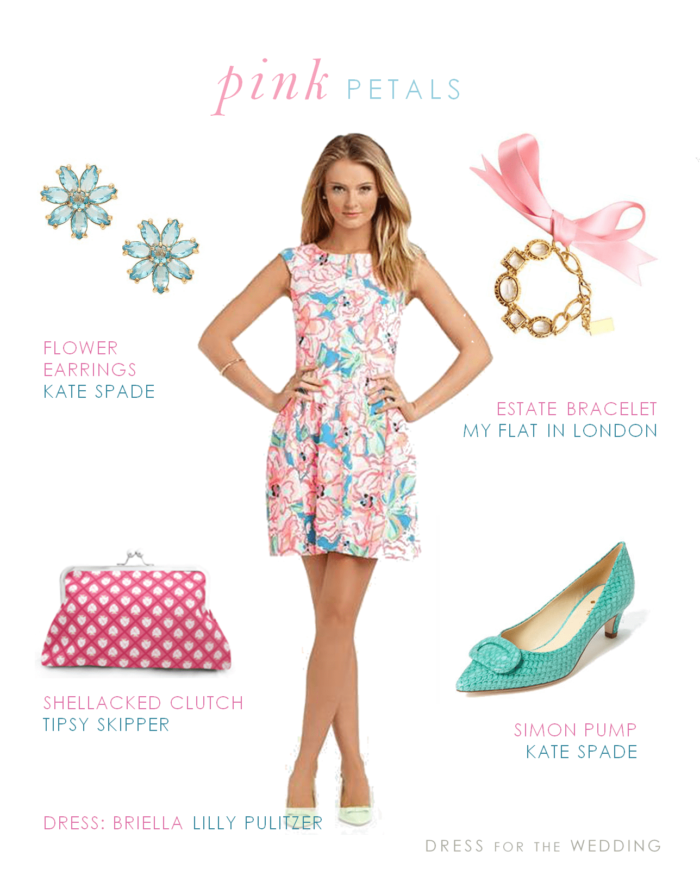 Lilly Pulitzer Briella Dress /My Flat In London Estate Bracelet /Kate Spade Simon Pump / Tipsy Skipper Clutch Shellacked print in Conch / Kate Spade Petit Rouge Earrings
Pink and Blue Floral Dress by Lilly Pulitzer "Briella"
This dress is a part of a three part series on floral dresses for weddings. This Lilly Pulitzer dress is perfectly suited for a wedding guest to wear to an early morning or afternoon spring or summertime wedding. This is one of Lilly's signature prints-- so, if you're a big Lilly fan, you may even consider this for your bridesmaids!
If you're a wedding guest, it's a perfect style for a garden reception or any kind of casual coastal or preppy themed wedding. It would be cute to wear to a bridal shower, too. I put some pretty floral touches with it--Kate Spade earrings, and I love the patterned shell Tipsy Skipper clutch with it, too.
More style ideas you might enjoy :