A peek at the new Donna Morgan Serenity Collection!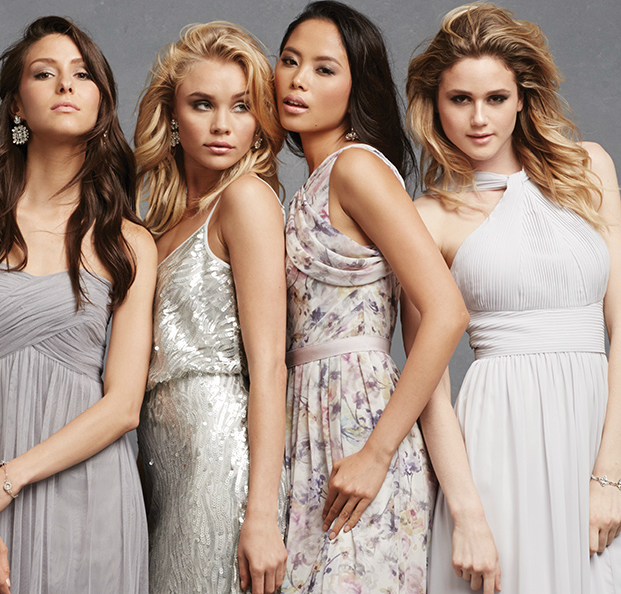 Romantic Bridesmaid Dresses and Sequin Dresses for Weddings from the new Donna Morgan Serenity Collection  ( affiliate links are used in shop links in this post)
I have been excited about this new collection from Donna Morgan since April, when I had the chance to see this new line in person at New York Bridal Market. I have long been a fan of Donna Morgan's bridesmaid dresses, because of their incredible range of colors and perfectly proportioned silhouettes. Donna Morgan's new Serenity Collection is a wonderful new direction for their bridesmaid offerings: full of romantic bridesmaid dresses, light fabrics, and beautifully beaded gowns. I really fell for the textures and colors when I saw them in person, and my meager iPhone photos could not and did not do this collection justice, so I've been waiting for the day when I could properly show you these romantic bridesmaid dresses! It is finally that day! These exquisite dresses are now ready for pre-order. You can shop these looks right from this post! Donna Morgan, BHLDN, and Nordstrom are affiliated partners but have not directly sponsored or requested this post beyond that affiliation. Shopping links in italics in this post use affiliate links.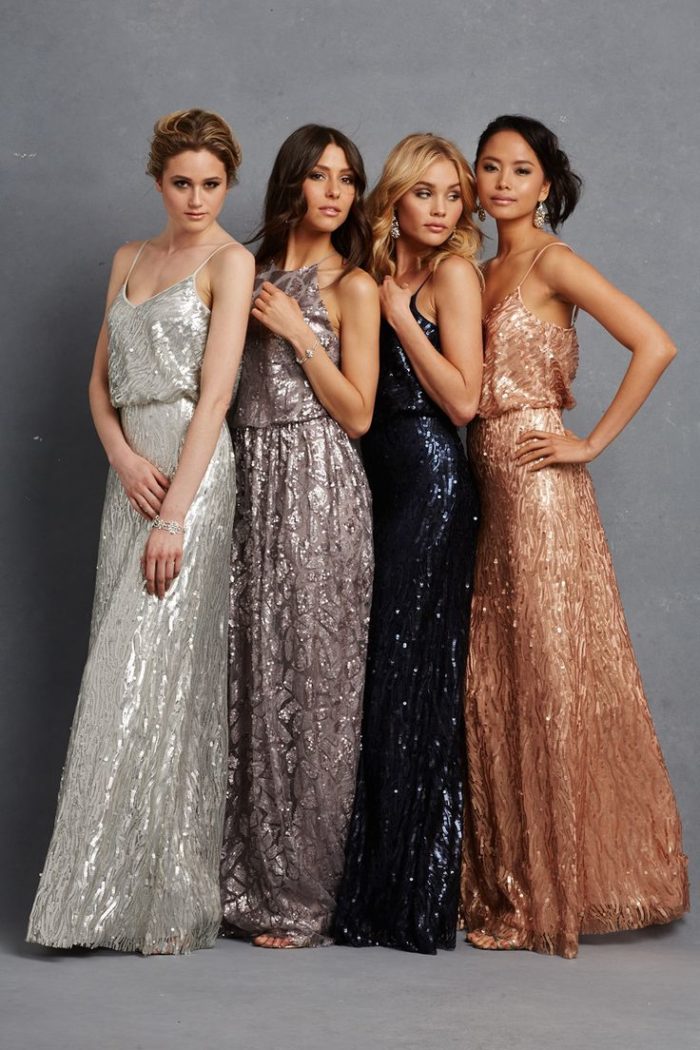 Sequin bridesmaid dresses from the Donna Morgan Serenity Collection. Styles shown are 'Courtney' and 'Tiffany' in a range of colors.
You all know that I'm a huge fan of mixing textures in bridesmaids' dresses, and I also adore the sequined and beaded bridesmaid dress look. This collection offers such new beaded patterns and fresh silhouettes that take those beaded looks to a new spectacular level! Also in this collection are beautifully light mesh chiffon bridesmaid dresses in beautifully muted colors and light beaded laces.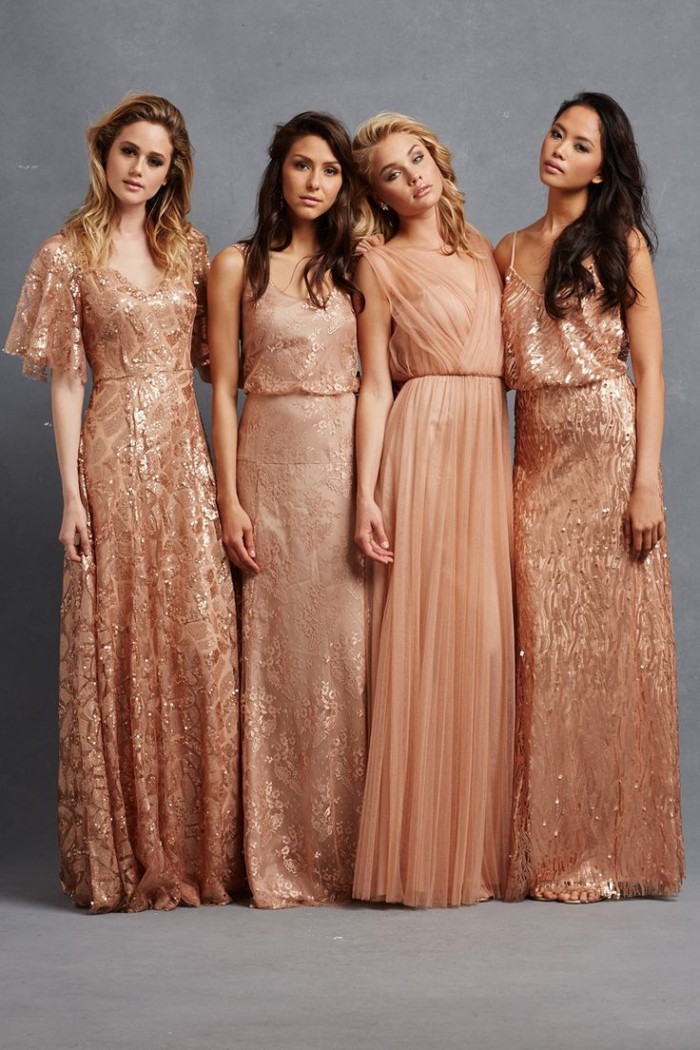 'Camille', 'Natalya', 'Emmy', and 'Courtney', all shown in is a rosy blush gold called Feather and a neutral called Oyster  - mix beautifully together
If you're seeking a romantic bridesmaid dress style -- in addition to the soft mesh dresses--florals and laces also play a huge role in this collection overlays providing a beautiful sheer layer over lace and adding light volume. I had a chance to touch these fabrics and they are extremely light and effortless to wear. As always, the shapes and silhouettes are perfectly balanced and flattering. Most styles come in several colors, so check out the style you like to see if it comes in your wedding colors.
While this line is perfectly thought-through for weddings, there's also no reason these dresses can't be worn for other special occasions - so if you're a wedding guest, please take a look at these beauties too; there are many choices that would be perfect for semi-formal and formal weddings. Mothers would also look absolutely elegant in these gowns; I can see 'Camilla' and 'Hyacinth' in particular being wonderful choices for mothers. So have fun thinking of ways to get this great mix and get some Serenity for your wedding party!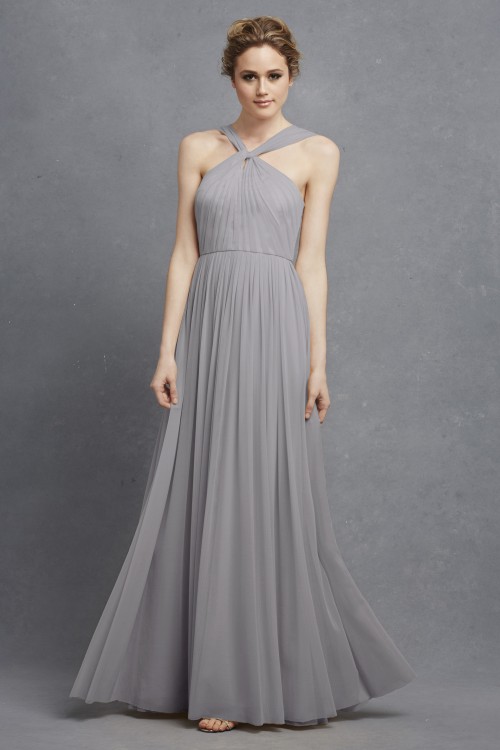 Ava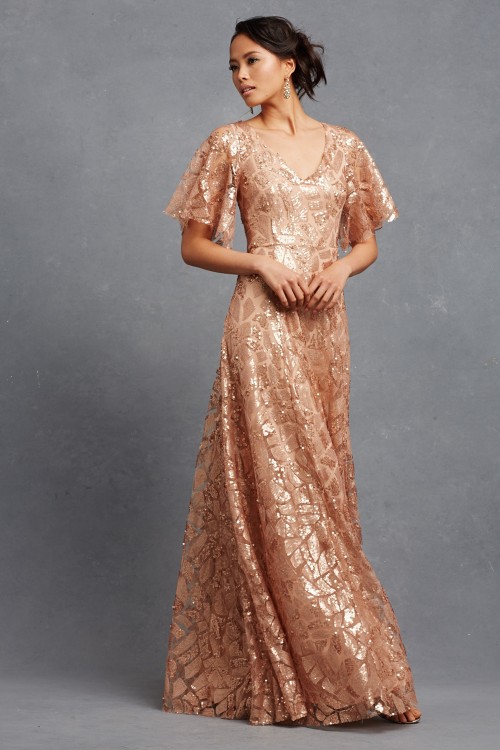 Camilla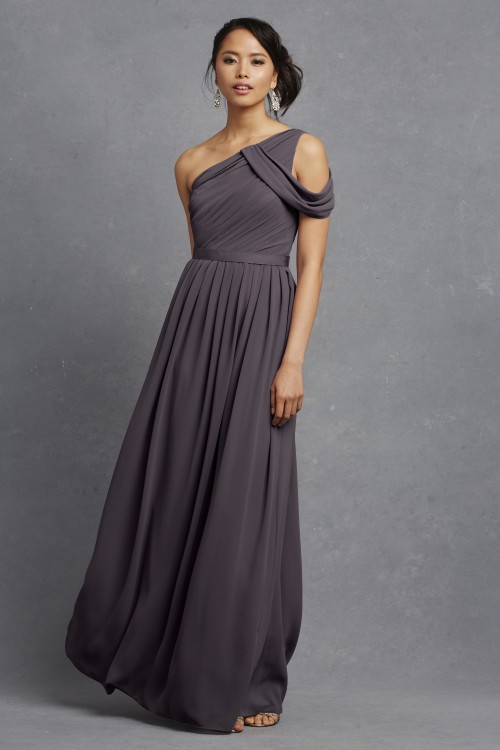 Chloe available at Nordstrom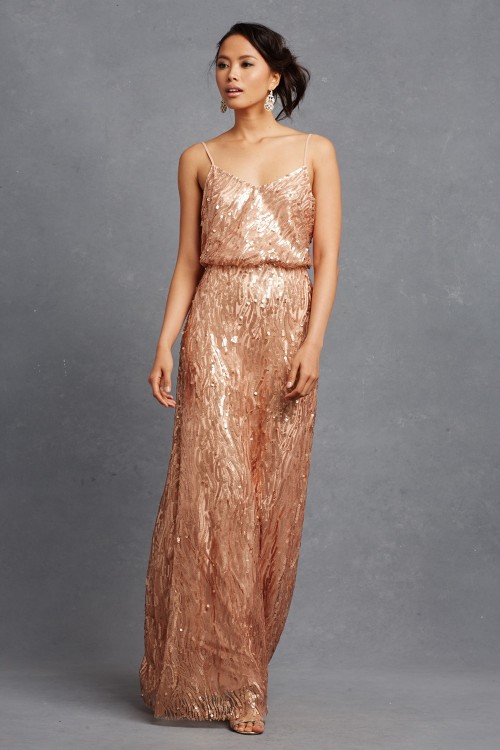 Courtney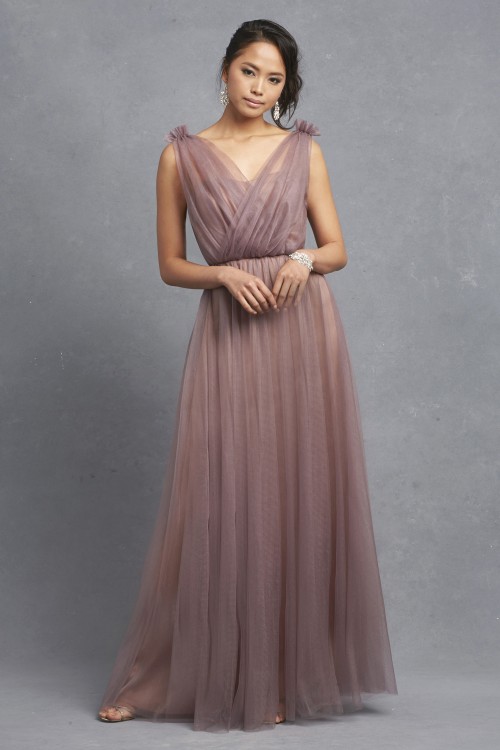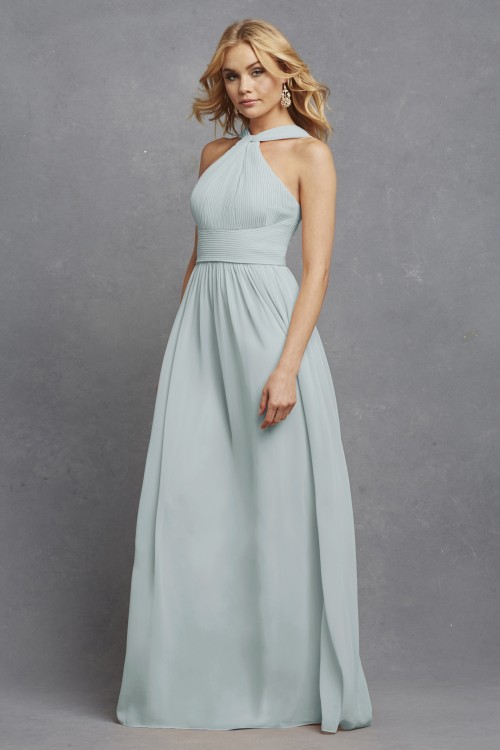 Hayley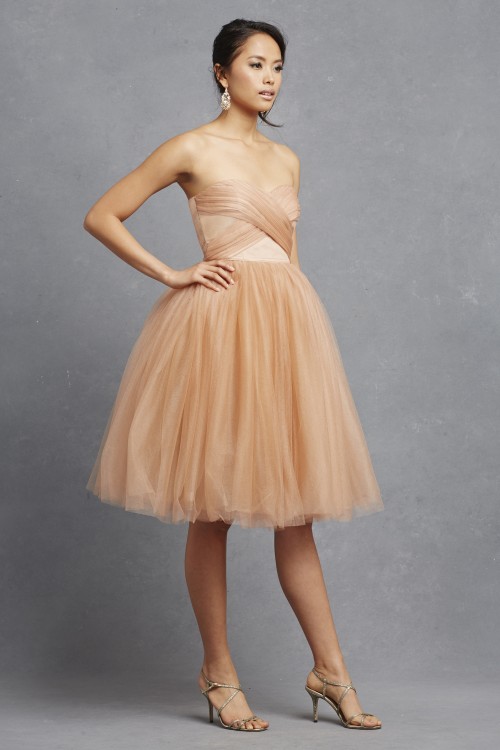 Kenna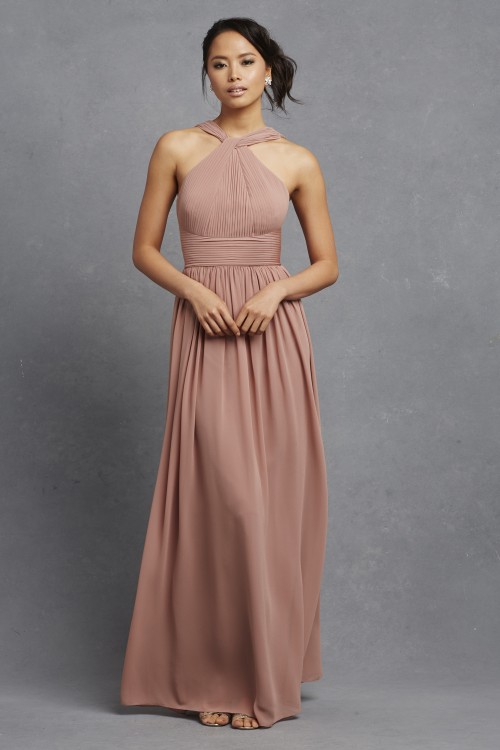 Hayley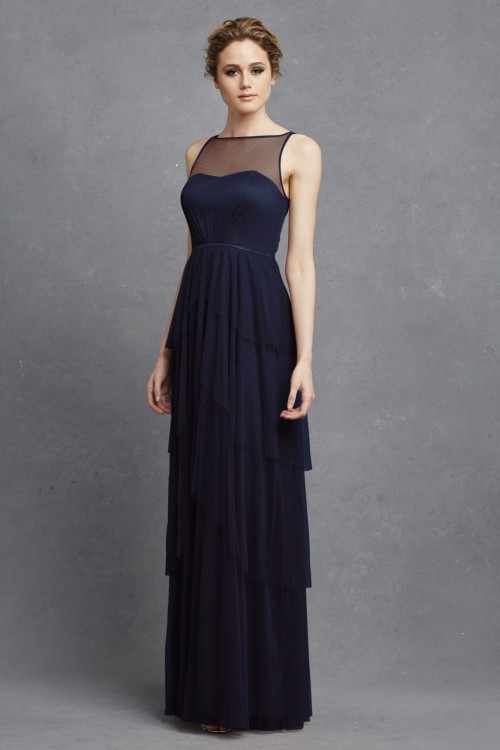 Hyacinth  available at BHLDN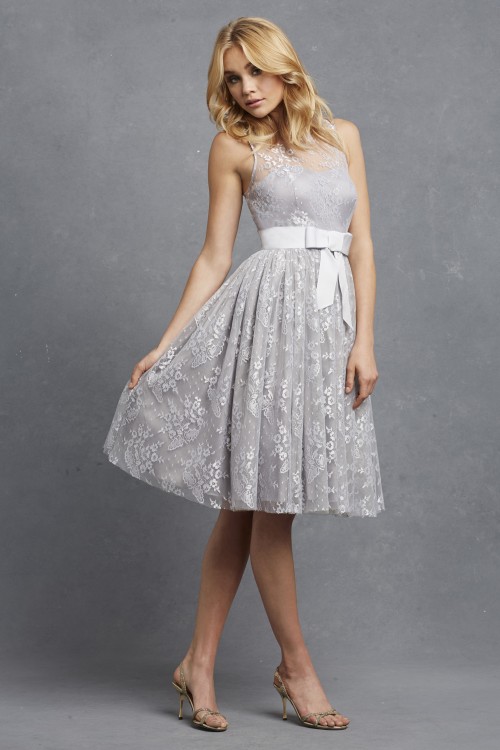 Libby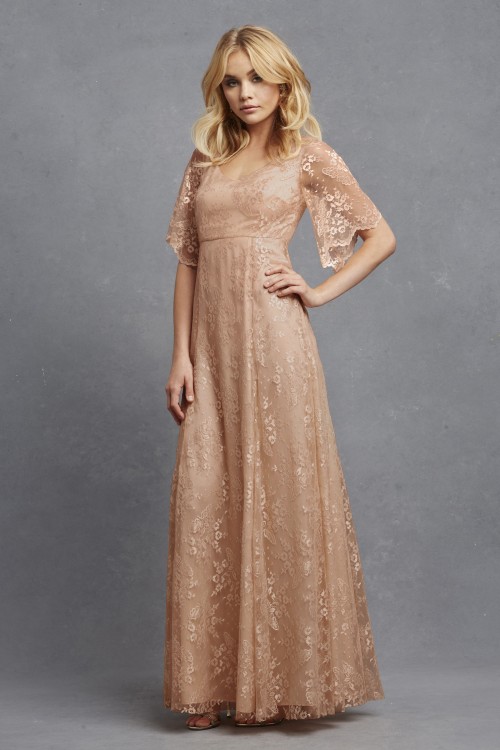 Madeline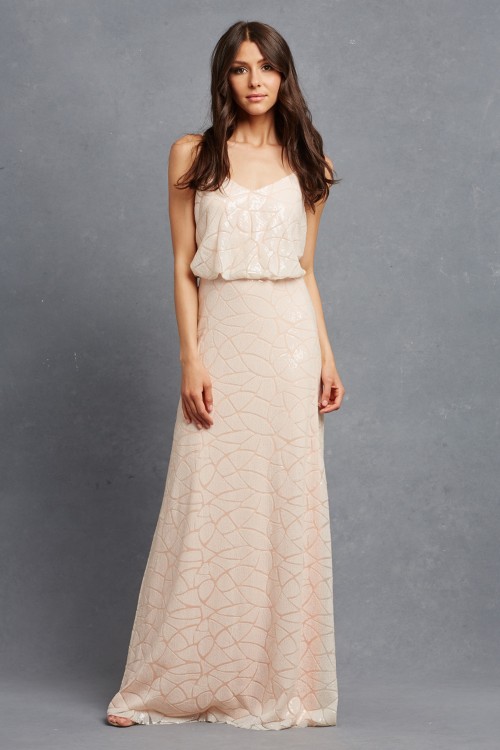 Olivia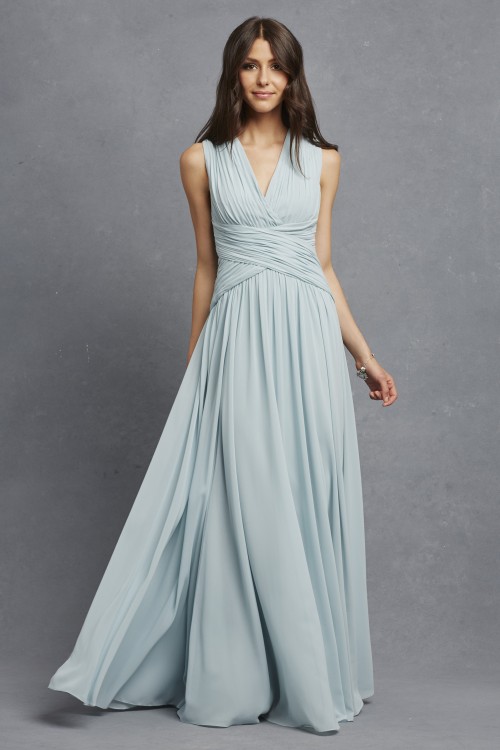 Paloma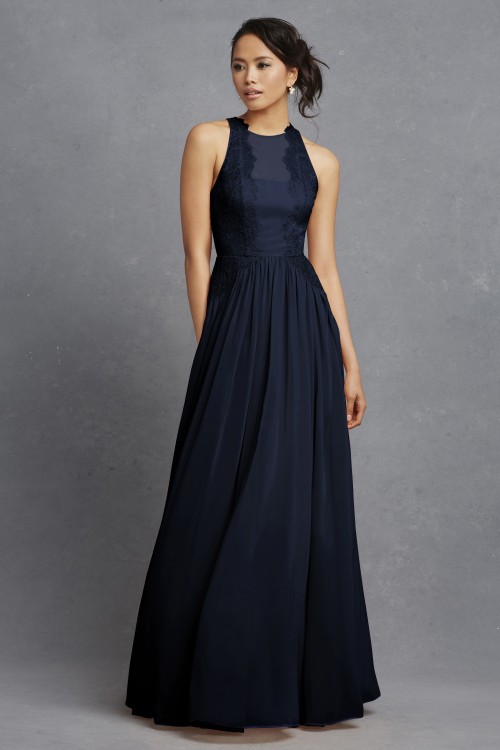 Penelope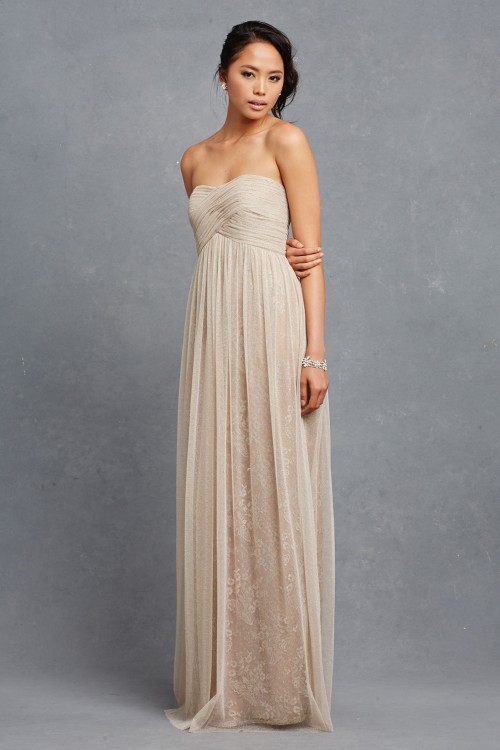 Rose at BHLDN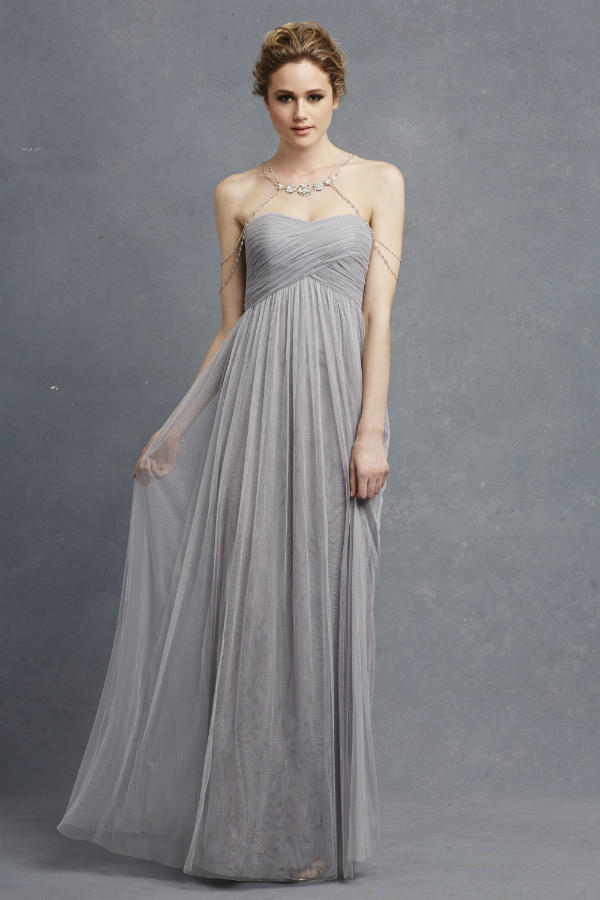 Felicity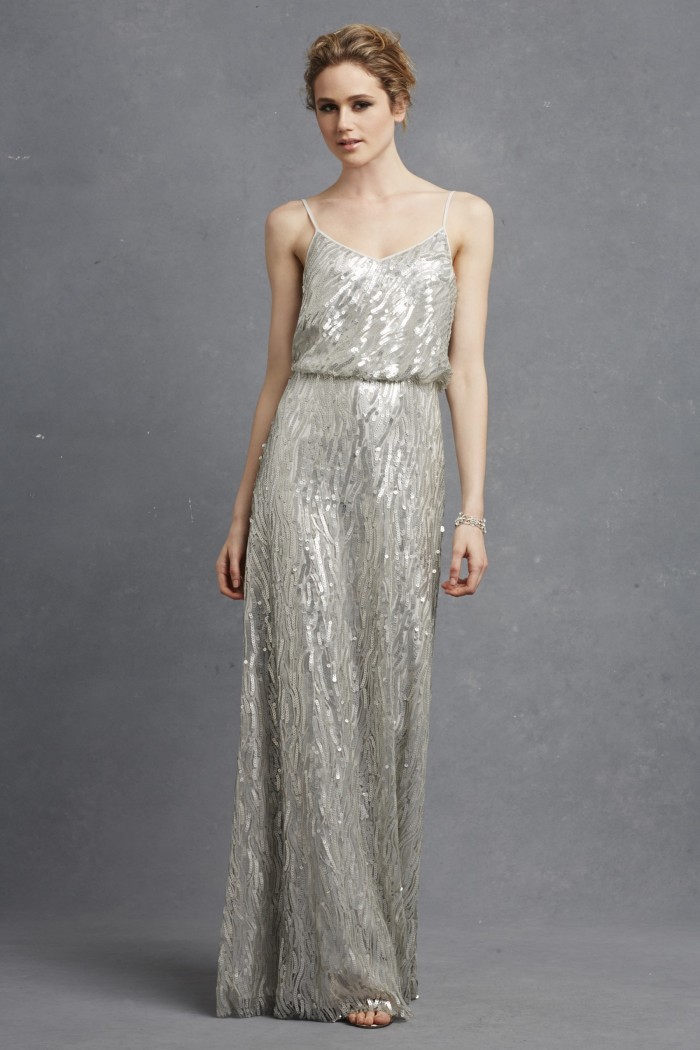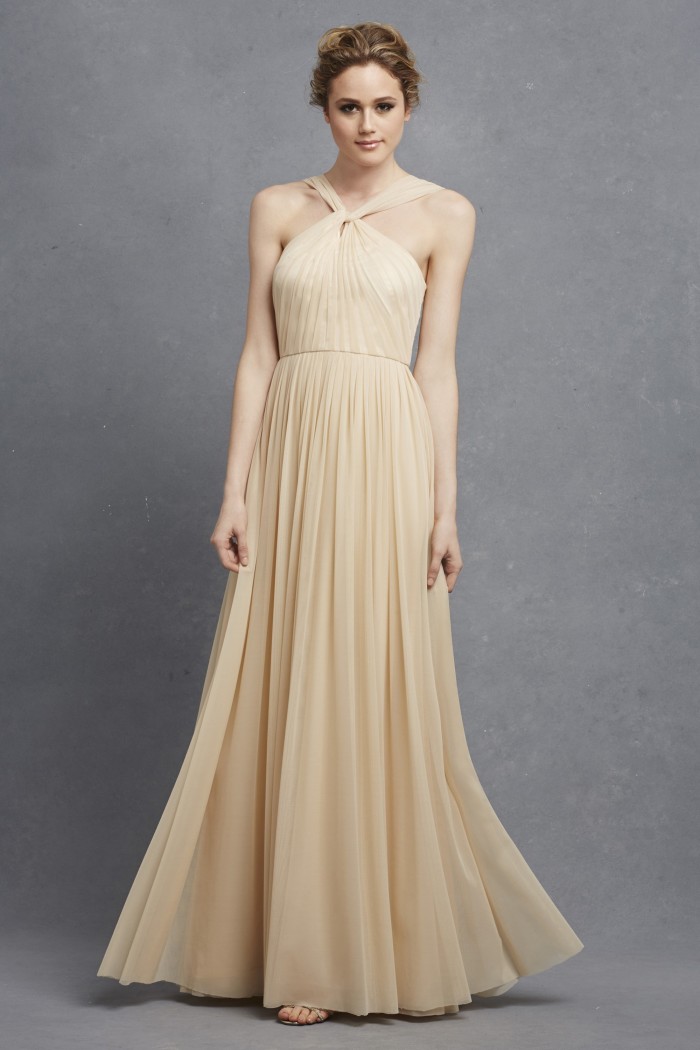 Ava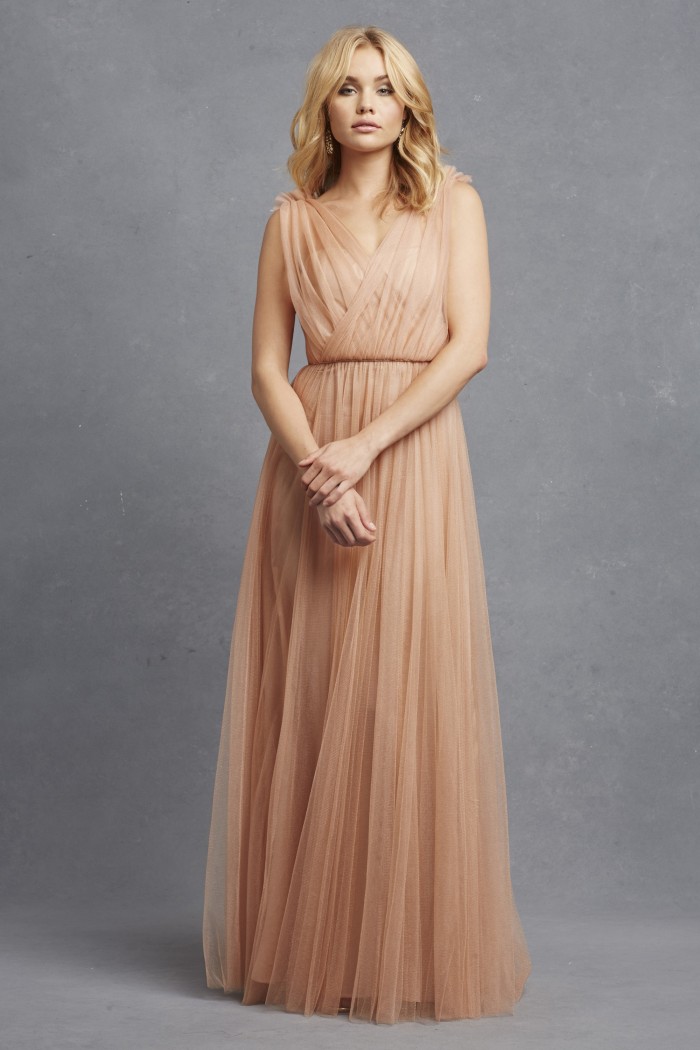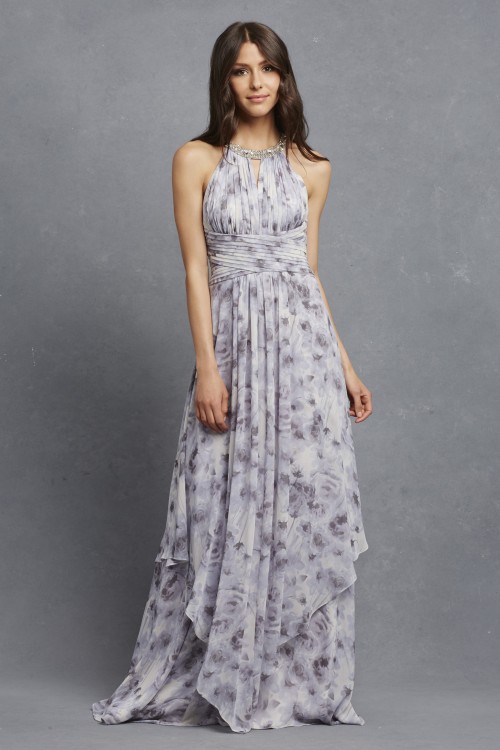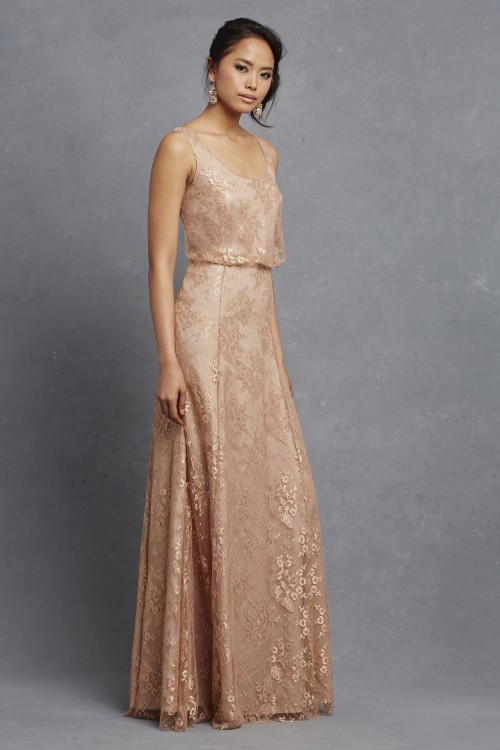 Natalya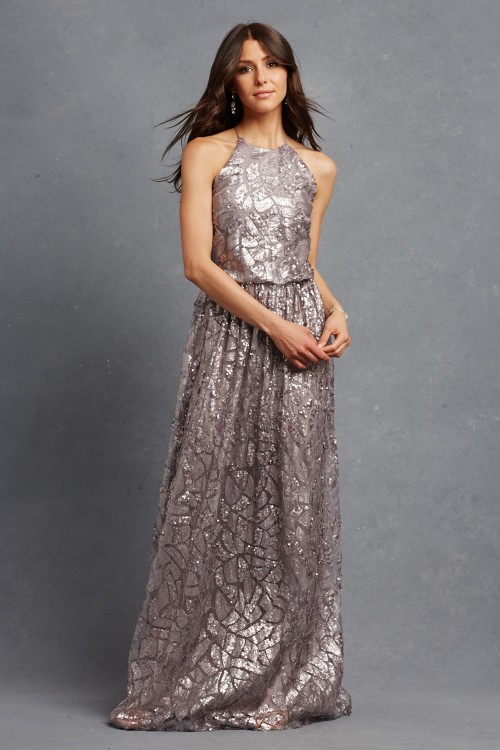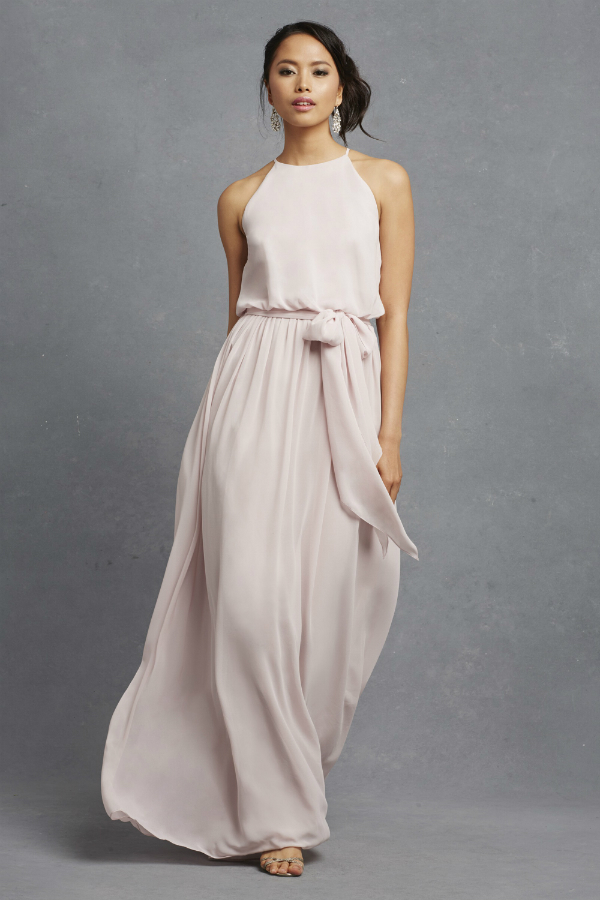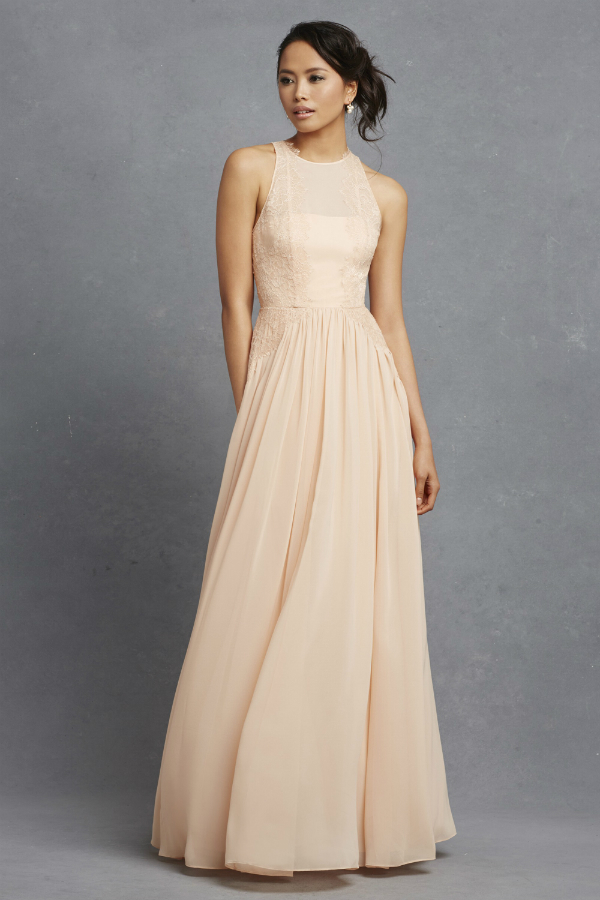 Penelope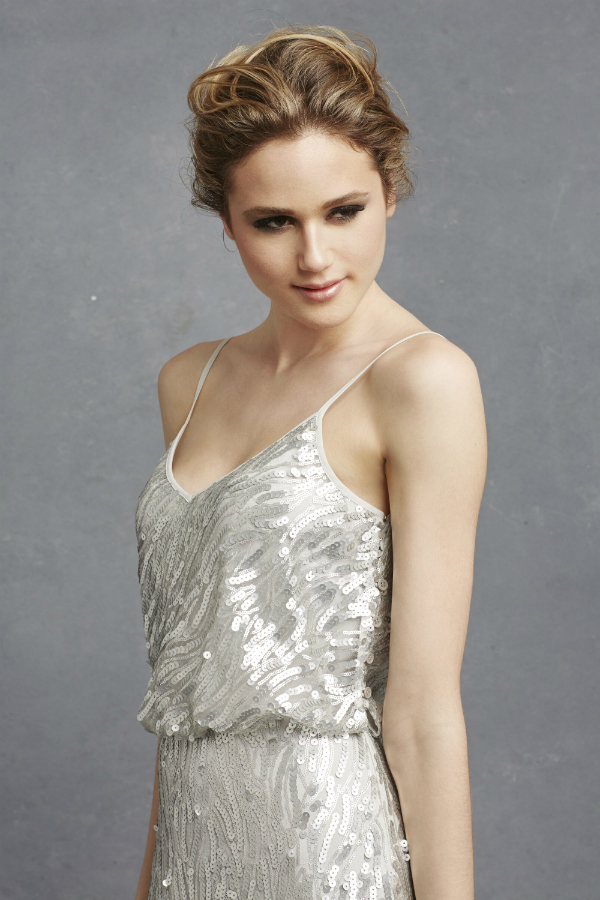 Courtney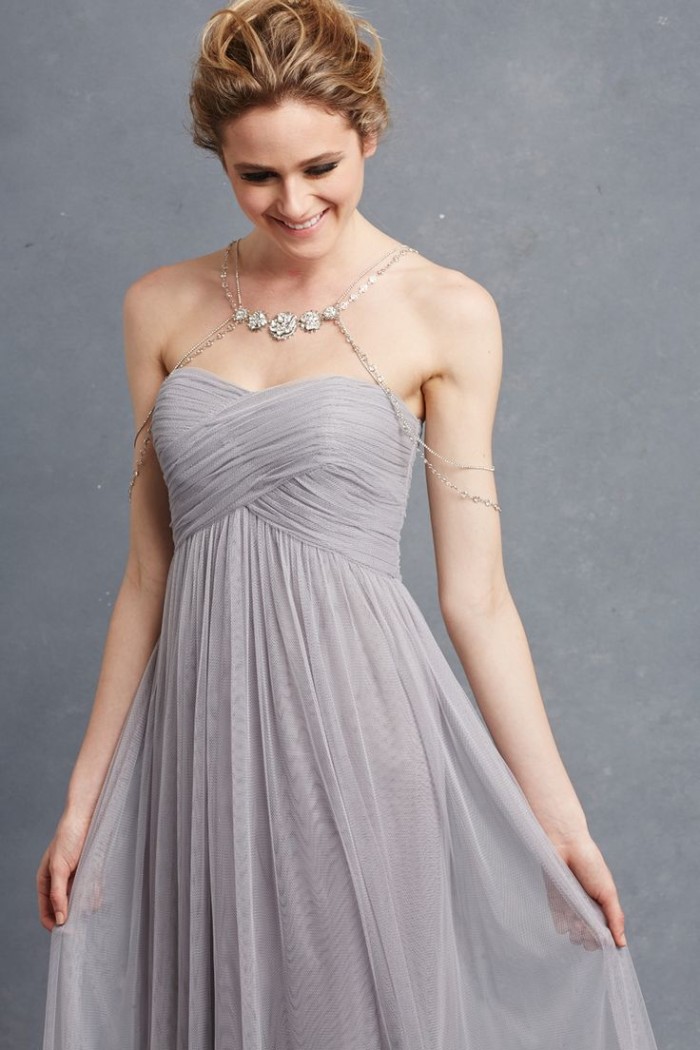 Felicity, detail
For more information, or to purchase these dresses,  visit Donna Morgan at donna-morgan.com. 
This post has been recently updated to reflect sold out dresses. All images are courtesy and copyright Donna Morgan.
Links in italics and in the shop section are from our affiliate retail partners and sponsors, meaning that this blog may earn a small referral commission from these selected shops. This is the way we support running this blog. Happy shopping!
More shoppable pages and posts you might love:
Sequined and Beaded Bridesmaid Dresses
SHOP THE LOOK