Stylish designer bridesmaid dresses from THEIA that wedding parties will adore!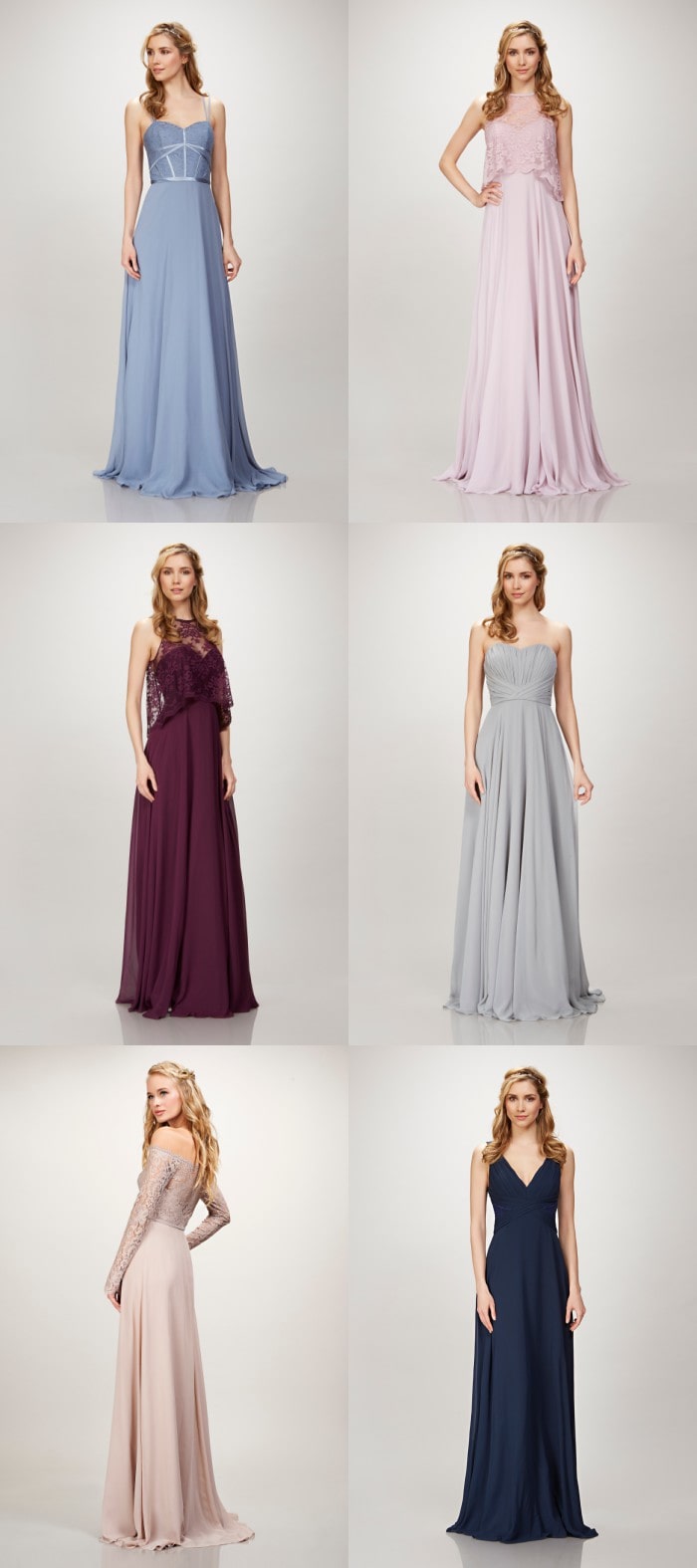 THEIA Bridesmaid Dresses for 2017
When one of our favorite designer labels for wedding dresses and evening gowns -- THEIA -- announced earlier this year that they were offering a bridesmaid dress line - we knew the results would be gorgeous, but perhaps even we didn't realize how quickly these gowns would make it to the top of our favorites list.
Designer Don O'Neill's impeccable designs for evening gowns and wedding dresses for his signature label are already well-known, and makes for a perfect foundation for this new upscale designer bridesmaid line. These bridesmaid dresses reinterpret the best of formal evening -wear and bridal-wear trends beautifully. Our crushes include the off-the-shoulder lace looks , the lace top overlays, the super-flattering tucks in the tulle dresses, and all of the stunning sequin gowns!
Here is a look at selected gowns from both the Spring debut and Fall collection for THEIA Bridesmaids.
Where to Get THEIA Bridesmaid Dresses
Want to make this look yours? THEIA Bridesmaids Collection can be now found at Bella Bridesmaids across the country as well as select some bridal boutiques. Our retail partner and sponsor, Vow to Be Chic also has some of the THEIA sequin bridesmaid dresses for rent. Visit the THEIA site theiacouture.com for more details on each gown. Please note that each gown or jumpsuit comes in a few colors, so if you see a style or color you like, it may be available in several alternate versions.
THEIA Bridesmaid Dresses for 2017

Hannah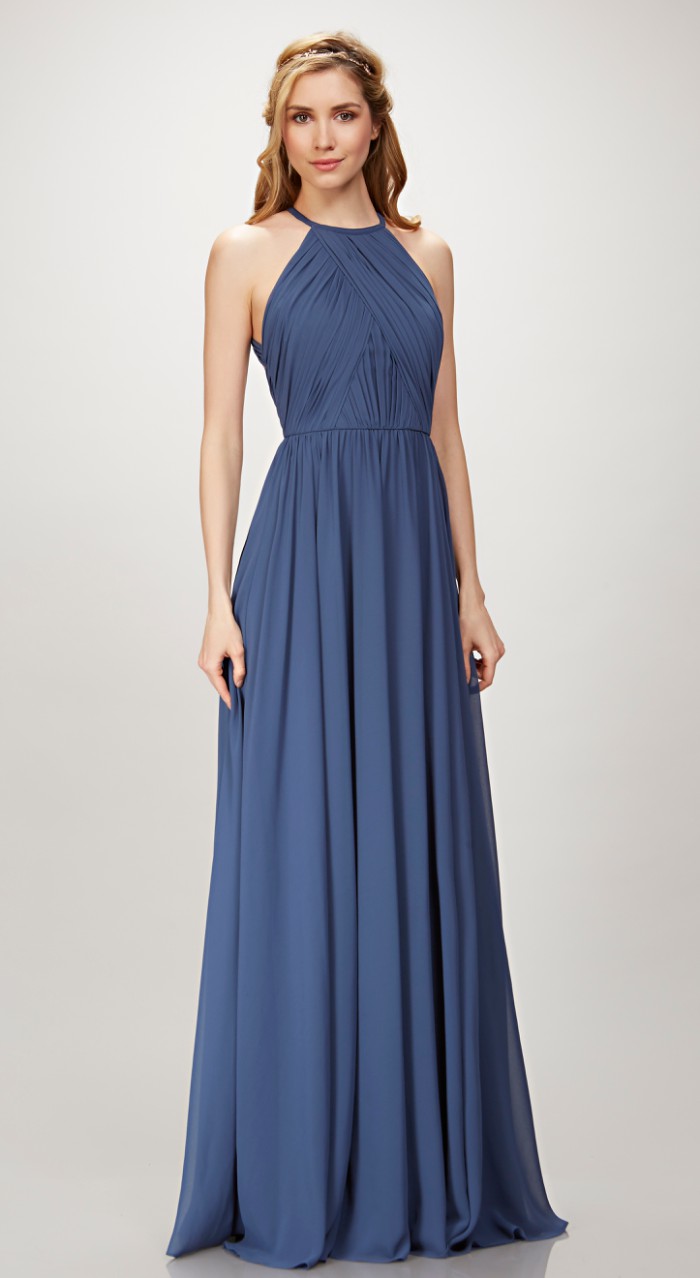 Allison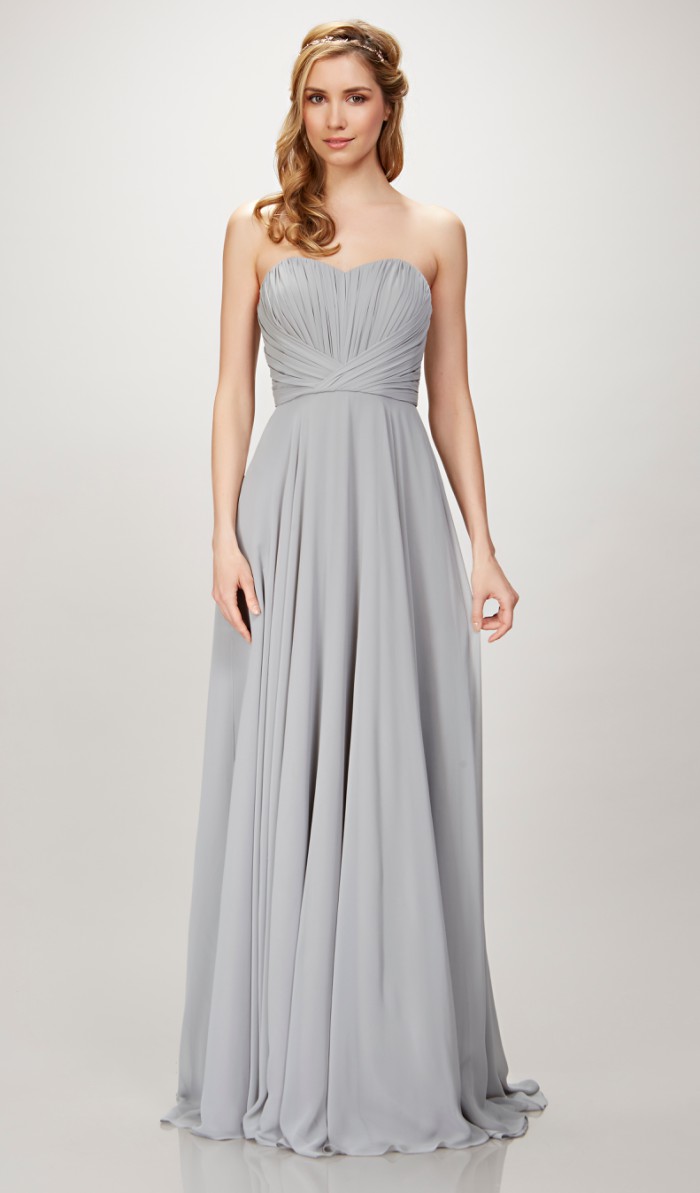 Blaire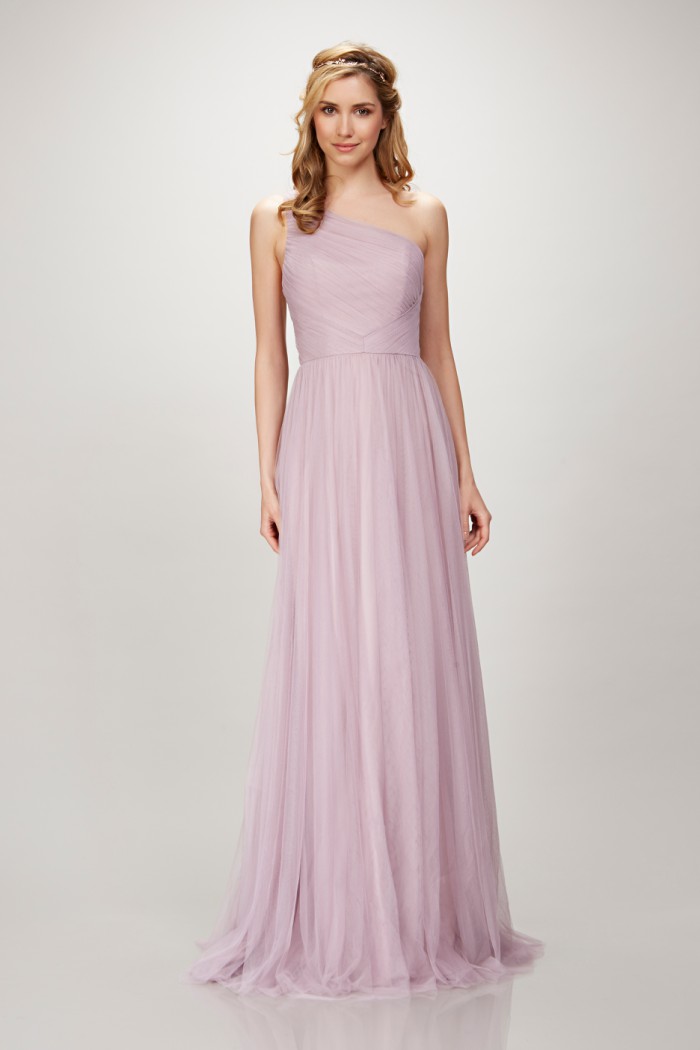 Holly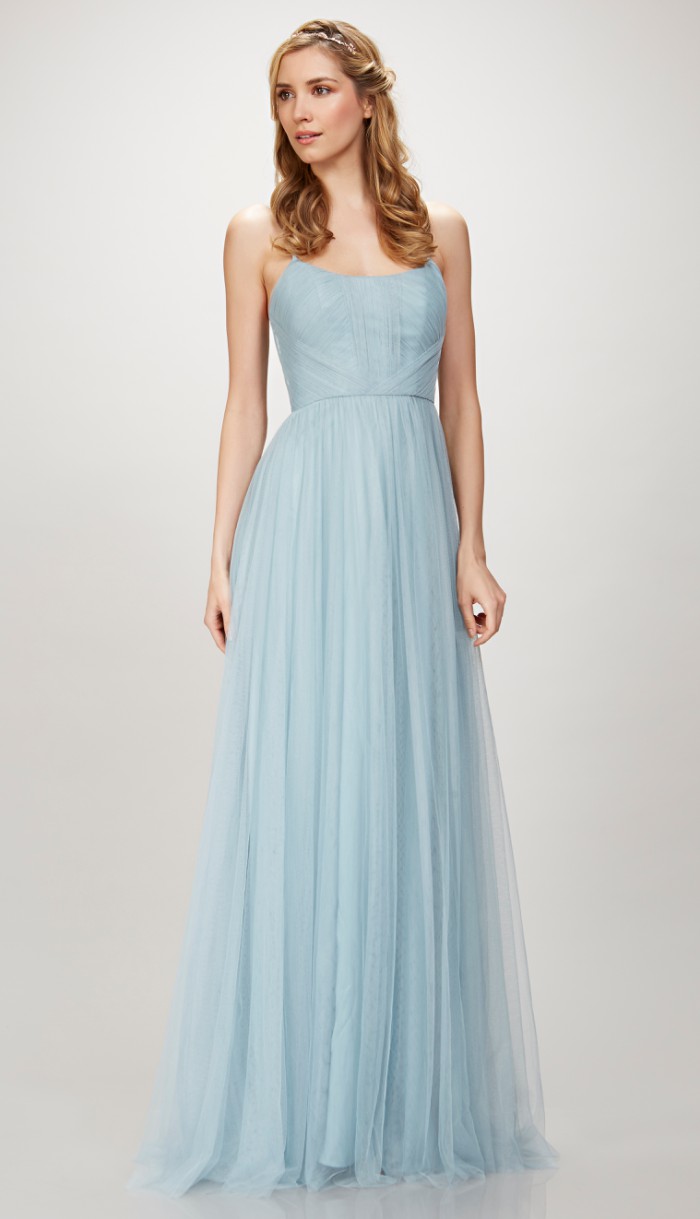 Sophia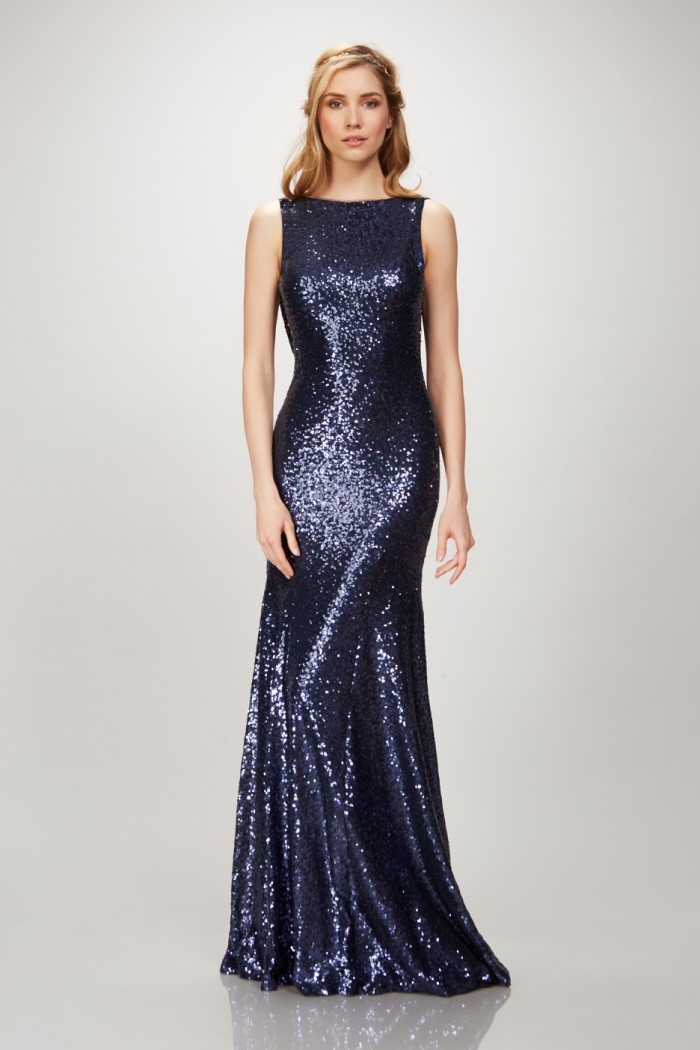 Gemma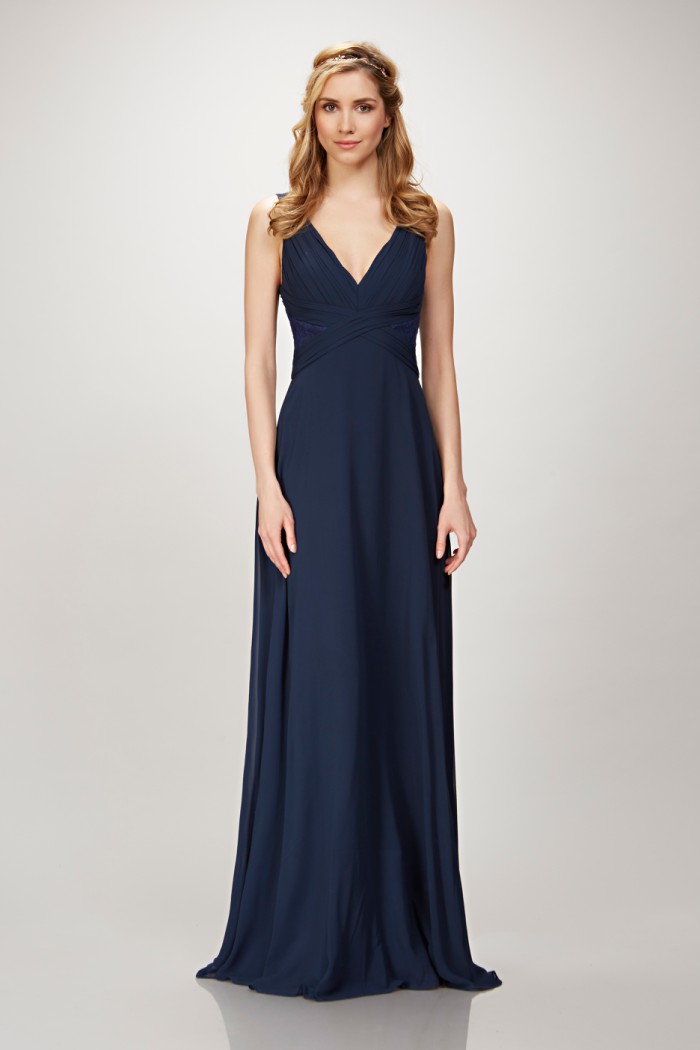 Clary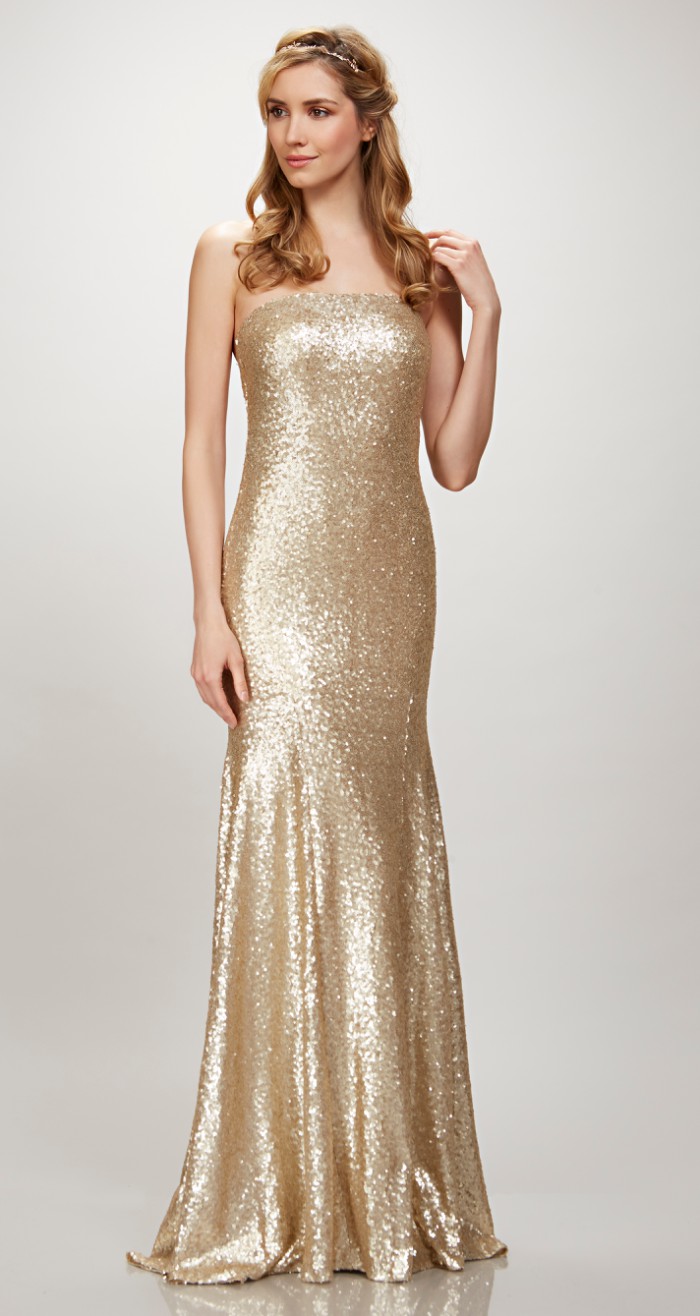 Gigi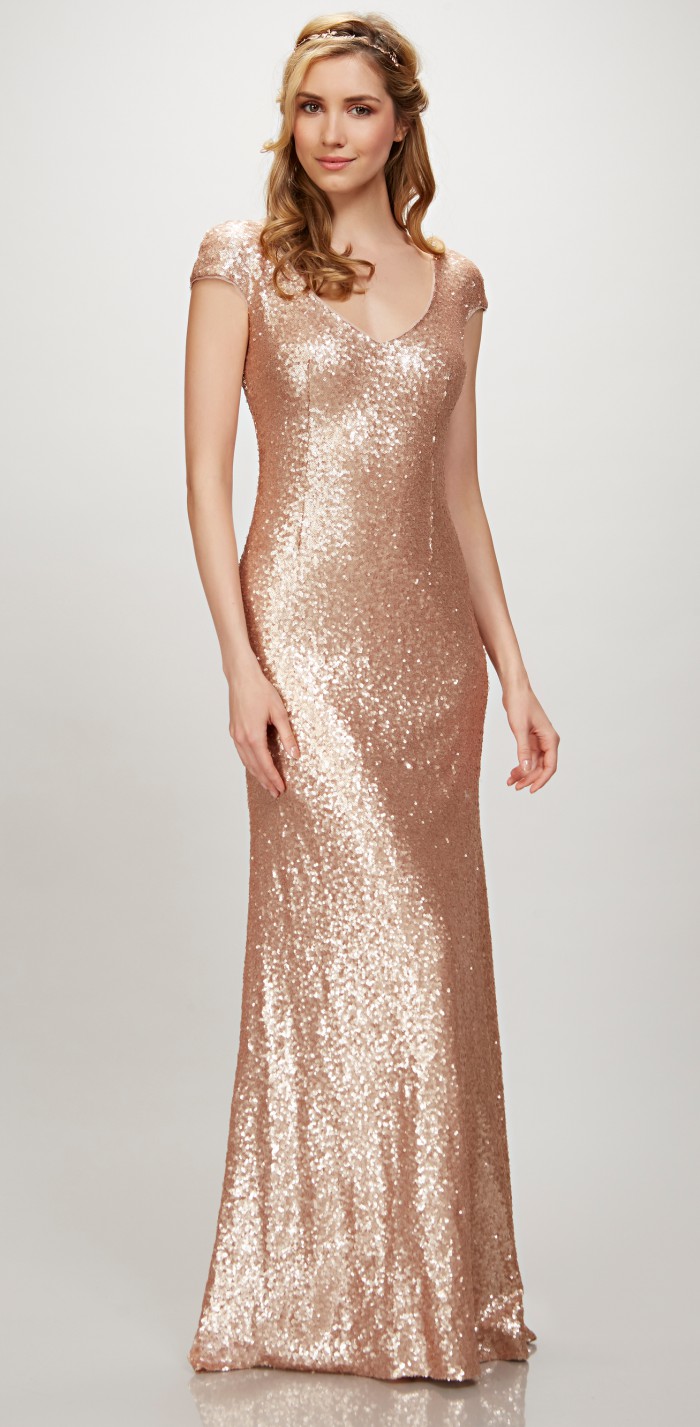 Kaylee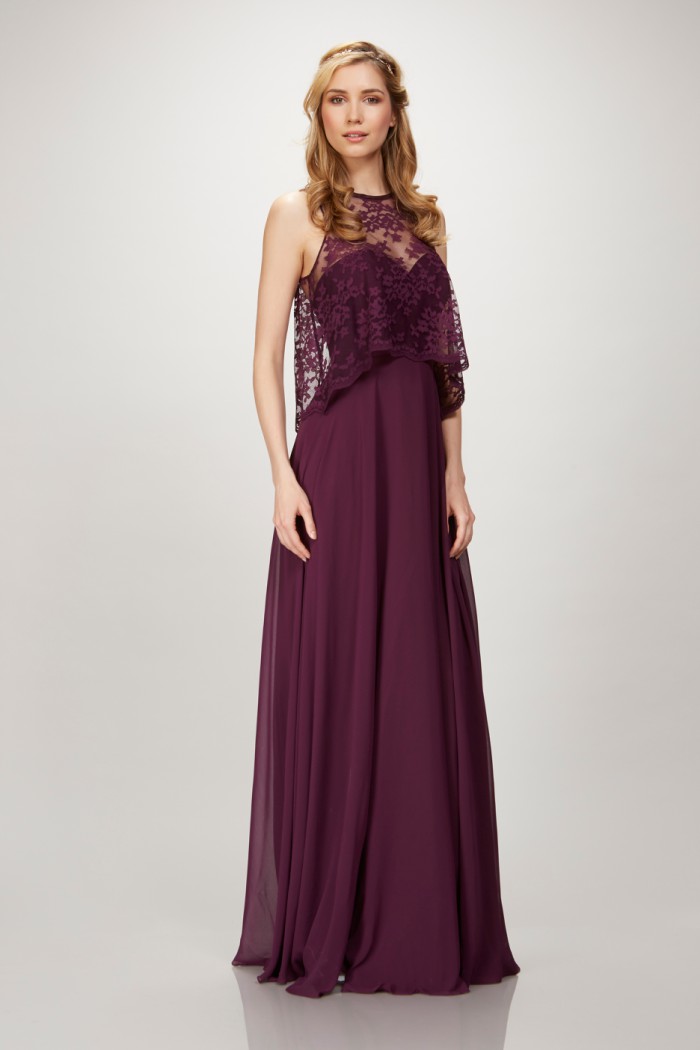 Lacy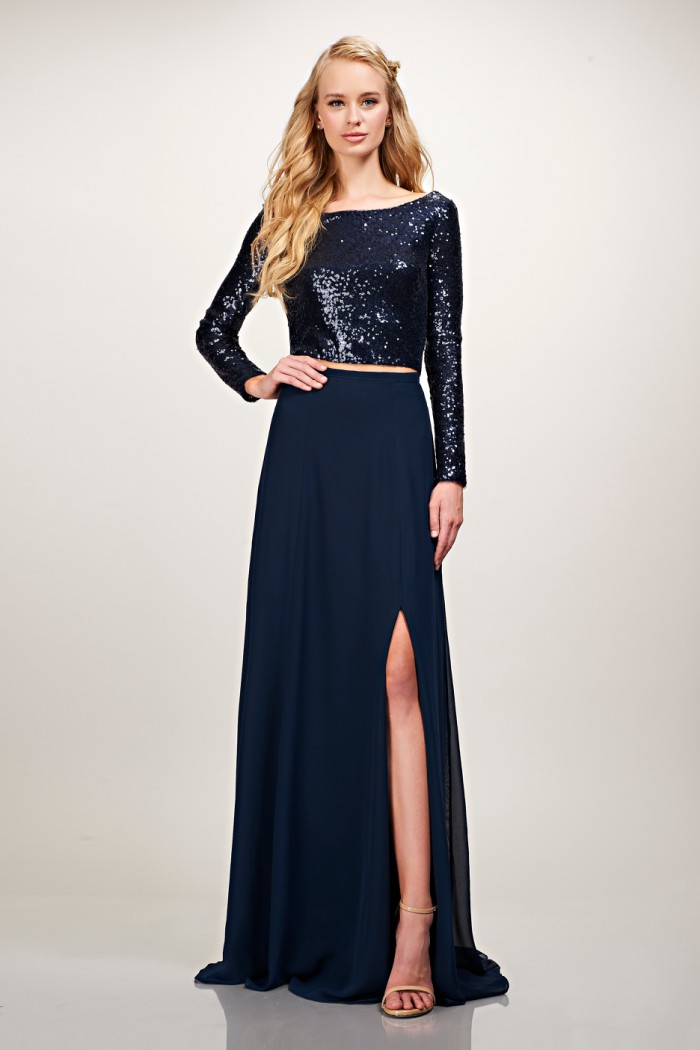 Blakely Top and Jade Skirt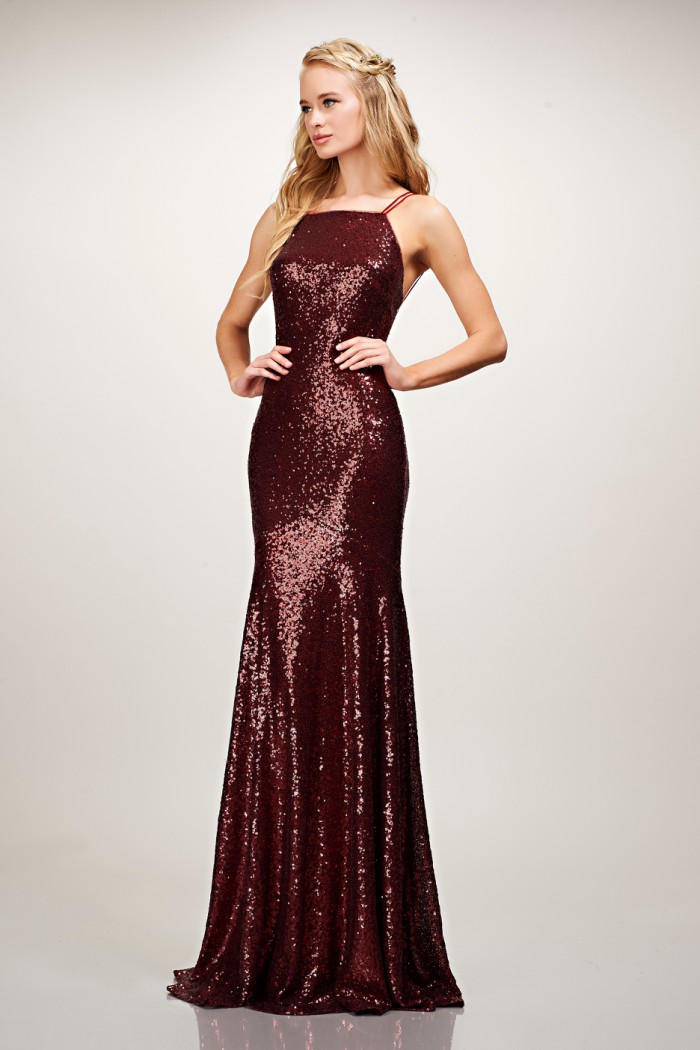 Jessica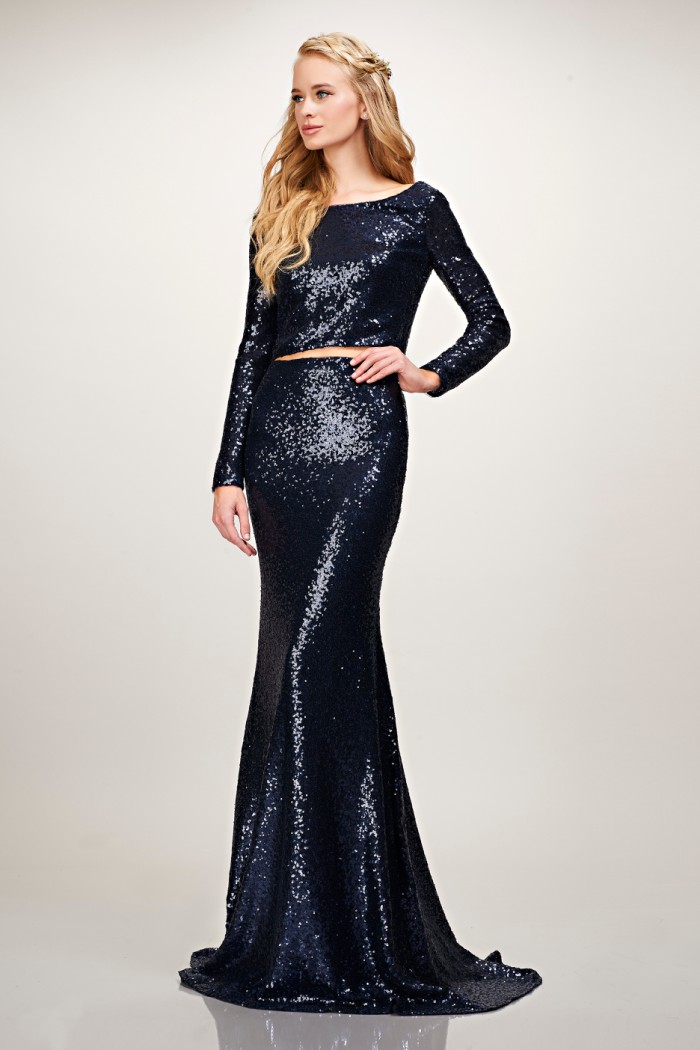 Blakely Top and Penelope Skirt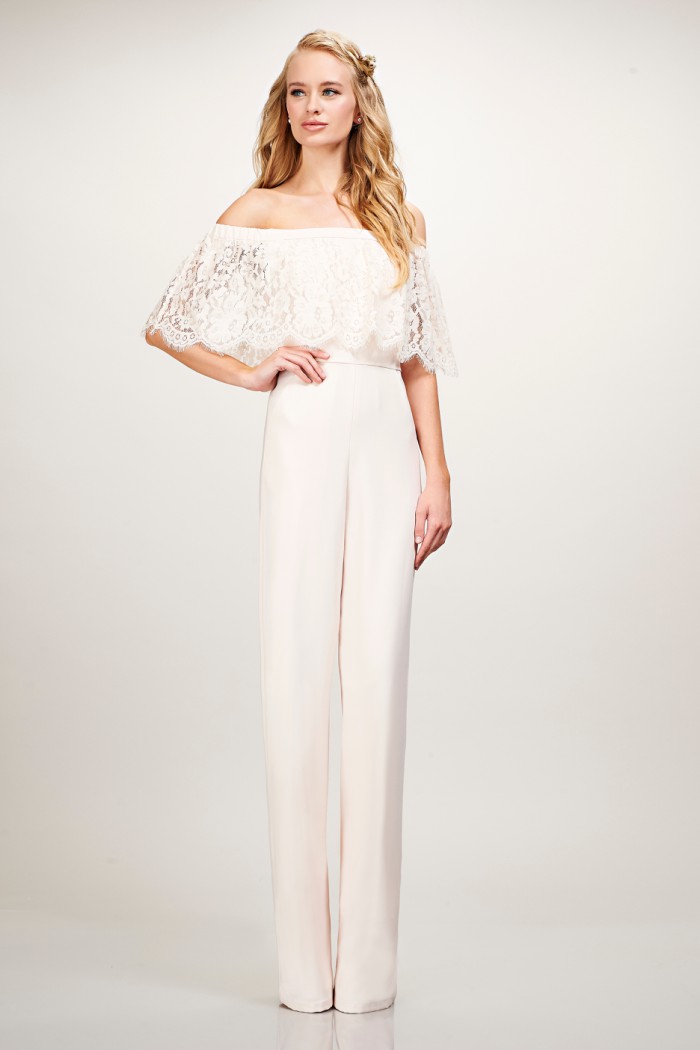 Mila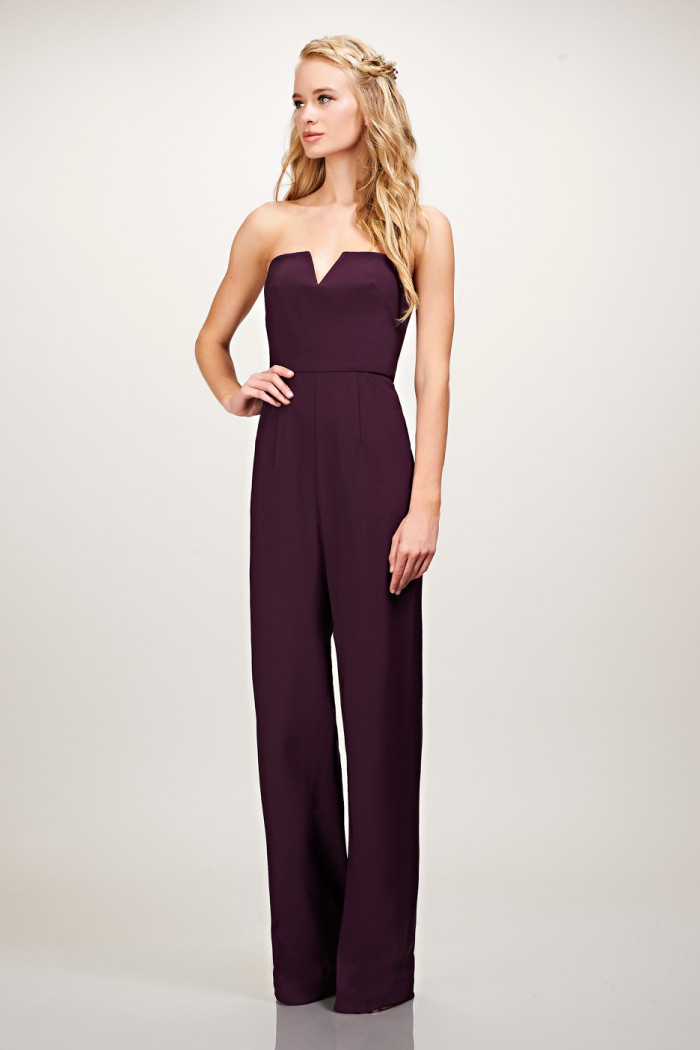 Cara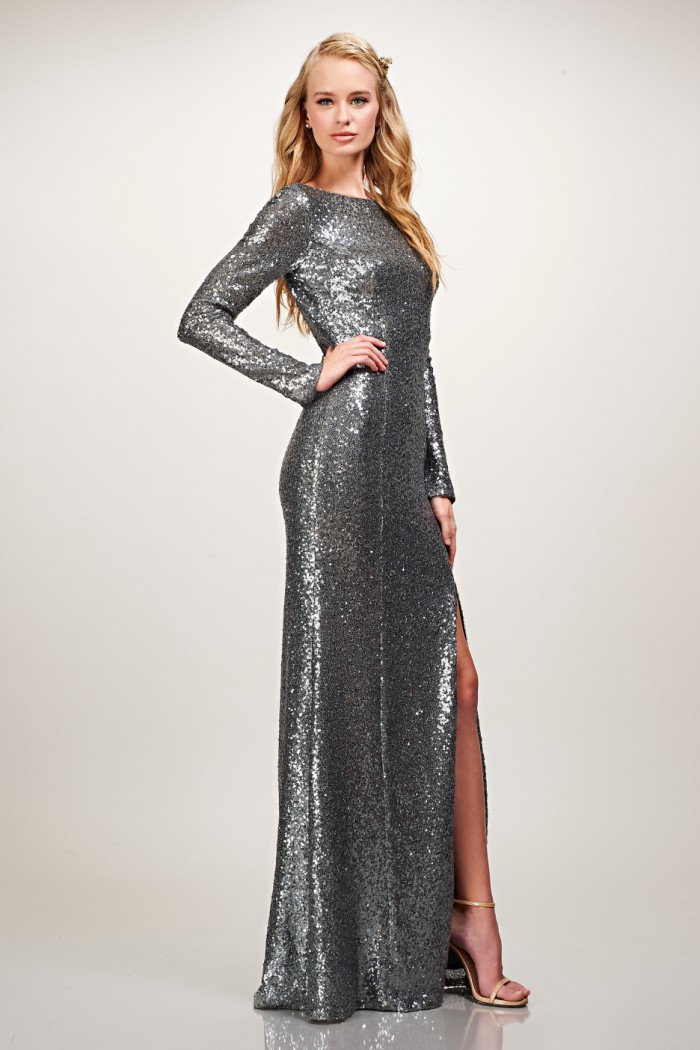 Giselle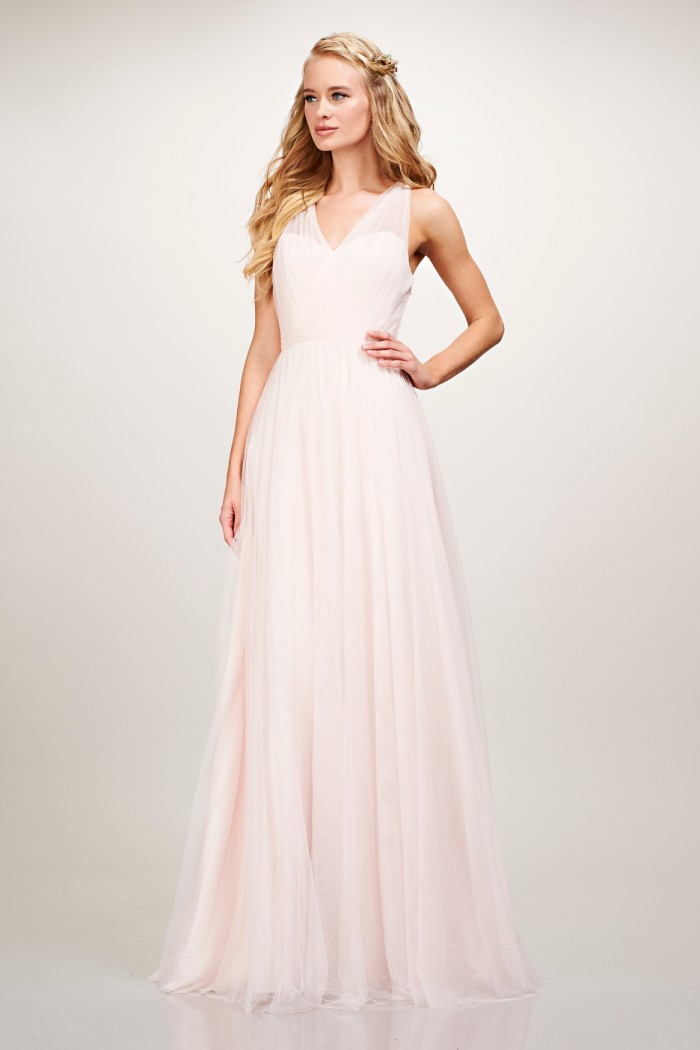 Arya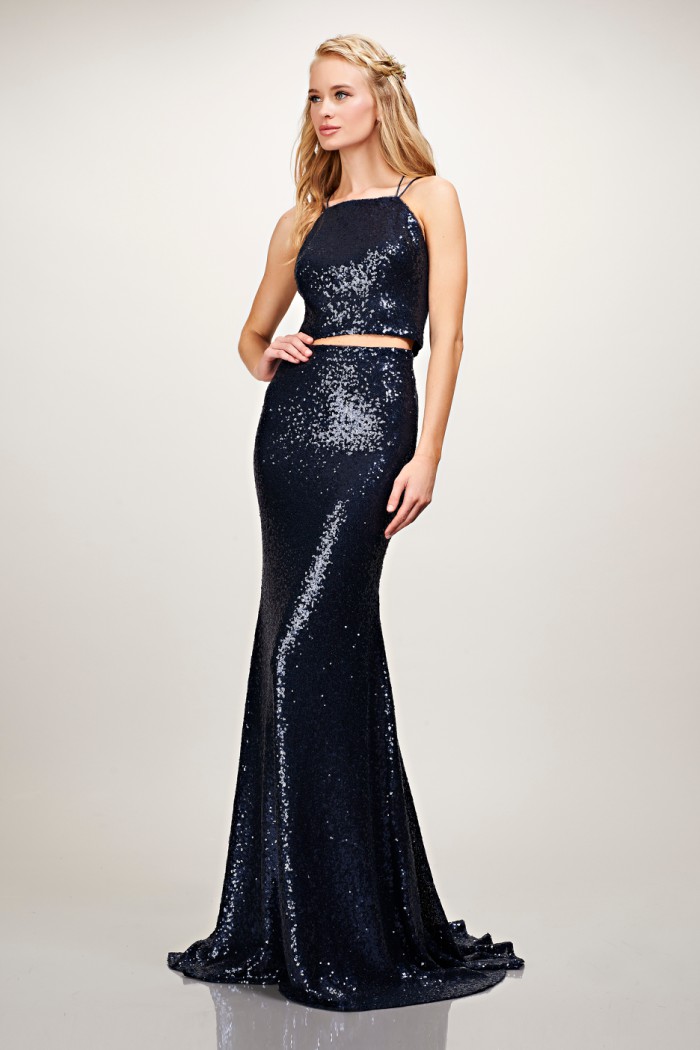 Zoe Top and Penelope Skirt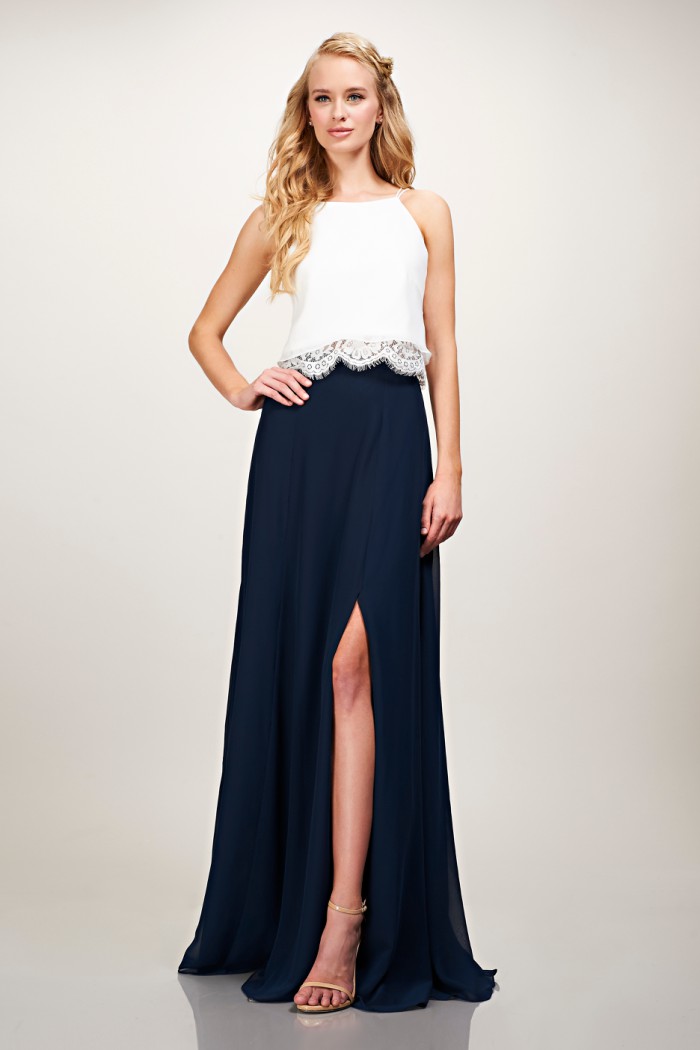 Saige Top and Jade Skirt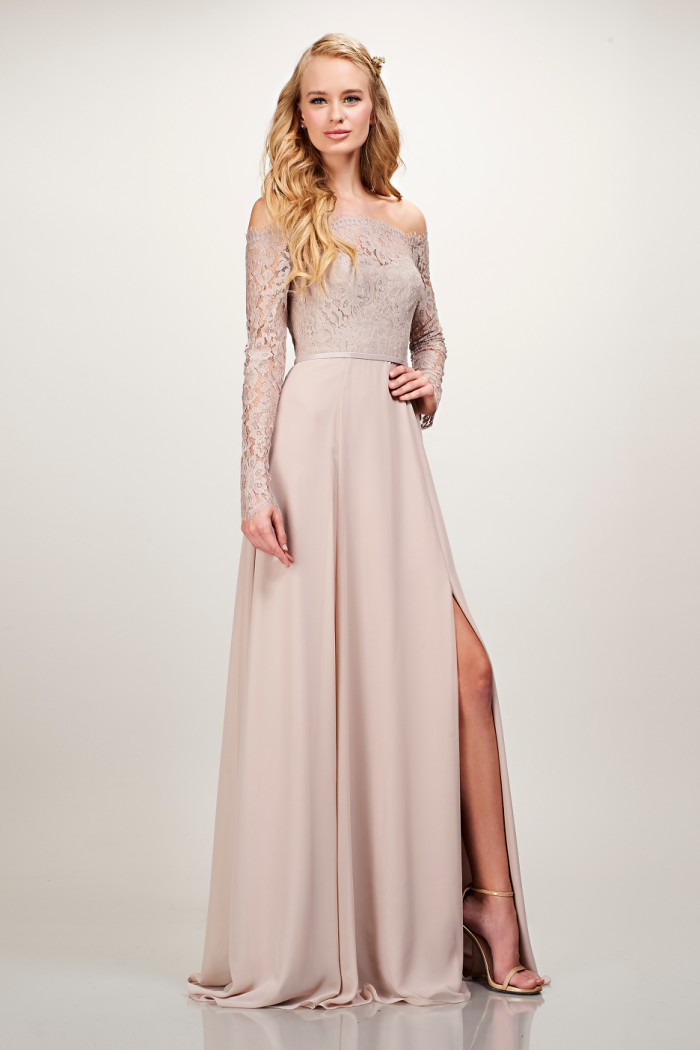 Isabel
These collections are perfect for holiday nuptials, destination weddings, or any wedding with a relaxed yet sparkling formal style. Each gown comes in an array of colors, so check THEIA Bridesmaids for full details.
THEIA Bridesmaid gowns are also available at selected Bella Bridesmaids. Additionally, a limited selection of THEIA bridesmaid dresses are available to rent at Vow to Be Chic. Stores noted in italics are from our affiliates.
More posts you might like: