Engagement Rings in Rose Gold
Our picks for 10 pretty rose gold rings for engagements, gifts, and anniversaries!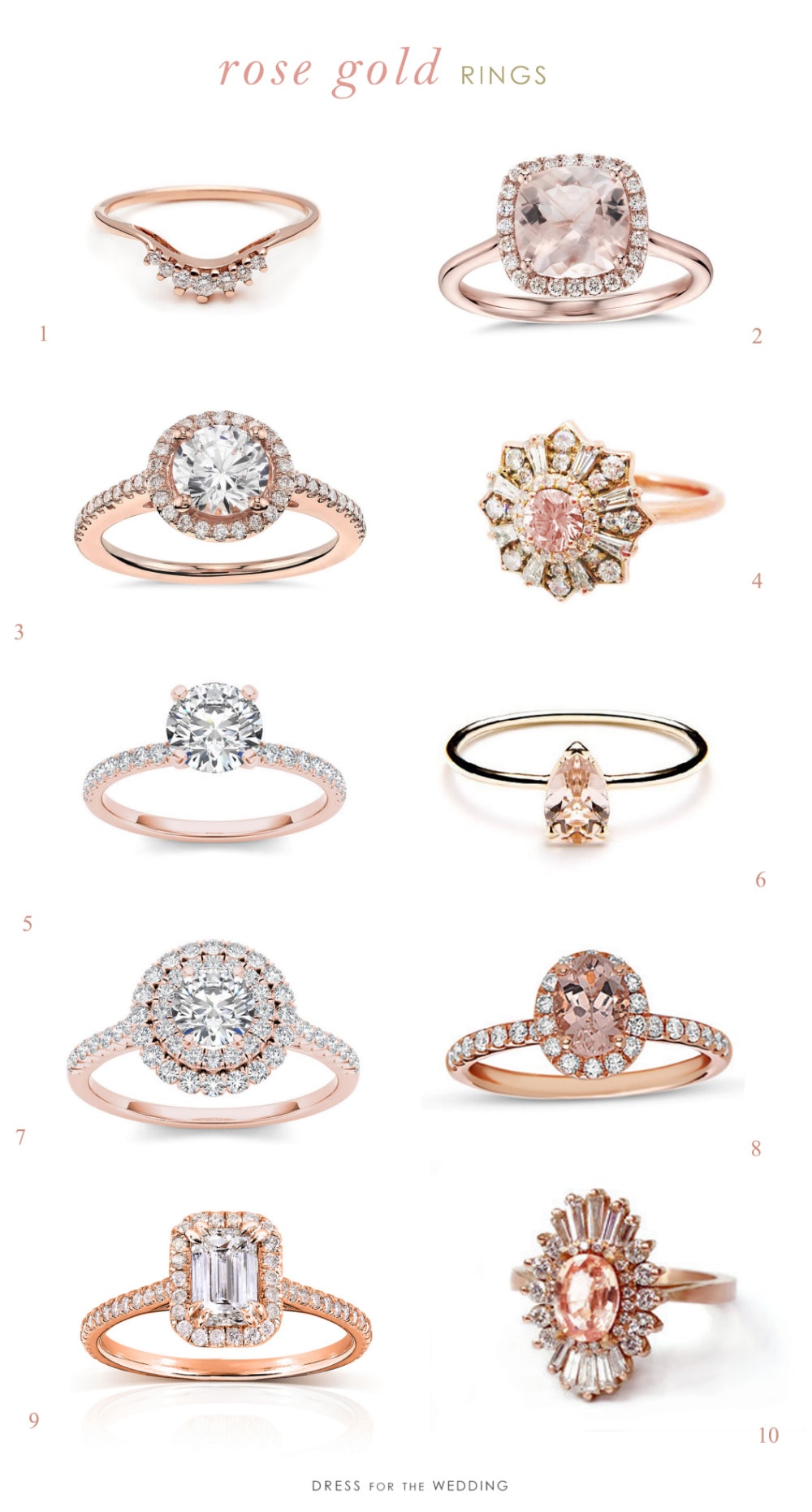 Shopping links and links noted italics indicate affiliate links from our sponsors. 1| Anna Sheffield'Luna Tiara' Diamond Ring from Nordstrom 2| Morganite and Diamond Halo Cushion Ring from Blue Nile 3| Classic Halo Diamond Engagment Ring in 14K Rose Gold from Blue Nile 4| 'Heiress'Ring in Rose Gold by Heidi Gibson Designs on Etsy 5 | 1 1/4 CT. T.W. Round White Diamond 14K Rose Gold Ring from JC Penney 6 | Pear Shaped Morganite Ring by Beloved Fine Jewels on Etsy 7 | 1 1/2 CT. T.W. Diamond 14K Rose Gold Engagement Ring from Modern Bride at JC Penney 8 | Oval Morganite Diamond Rose Gold Frame Engagement Ring from Zales 9 | Kobelli Jewelry Kobelli 1 1/3 CT TW Emerald-Cut Diamond 14K Rose Gold Halo Engagement Ring from Ice.com 10 | 'Lindy' ring in Morganite in Rose Gold by Heidi Gibson from Etsy
The other day, I was admiring the rose gold wedding ring set a friend of mine wears, which made me realize how much I enjoy the rosy blush unique style of rose gold rings.
Whether a rose gold ring is as an engagement ring, or for a special anniversary ring, a promise ring, or just given as a beautiful gift, these rose gold sparklers are a beautiful way to adorn your hands or to commit your love to another person.
I've compiled 10 favorites above, including halo styles, solitaires, and unique shapes like emerald and pear. Below are few more bonus picks from sellers including Walmart, which has an amazing selection of rose gold rings in every shape and for nearly every budget! Rose gold rings galore - just in time for engagement season!
Handmade Rose Gold Rings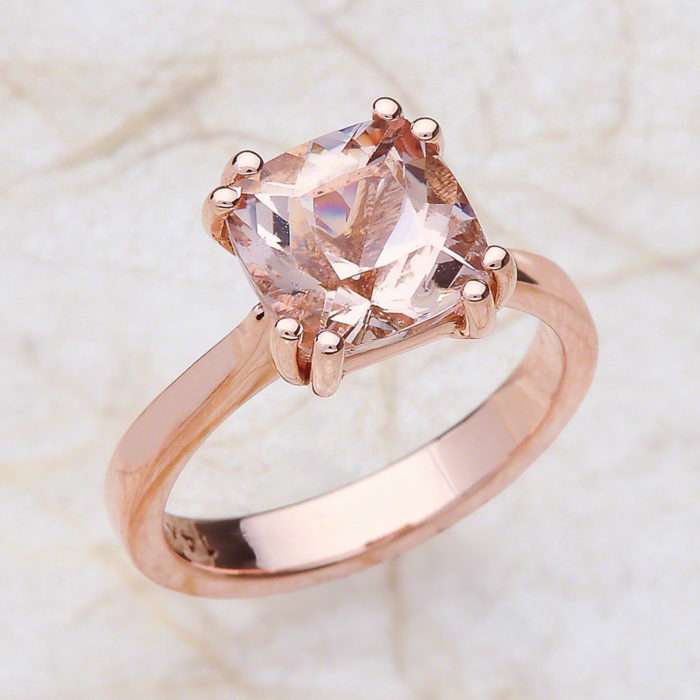 Rose gold ring from EJ Collections on Etsy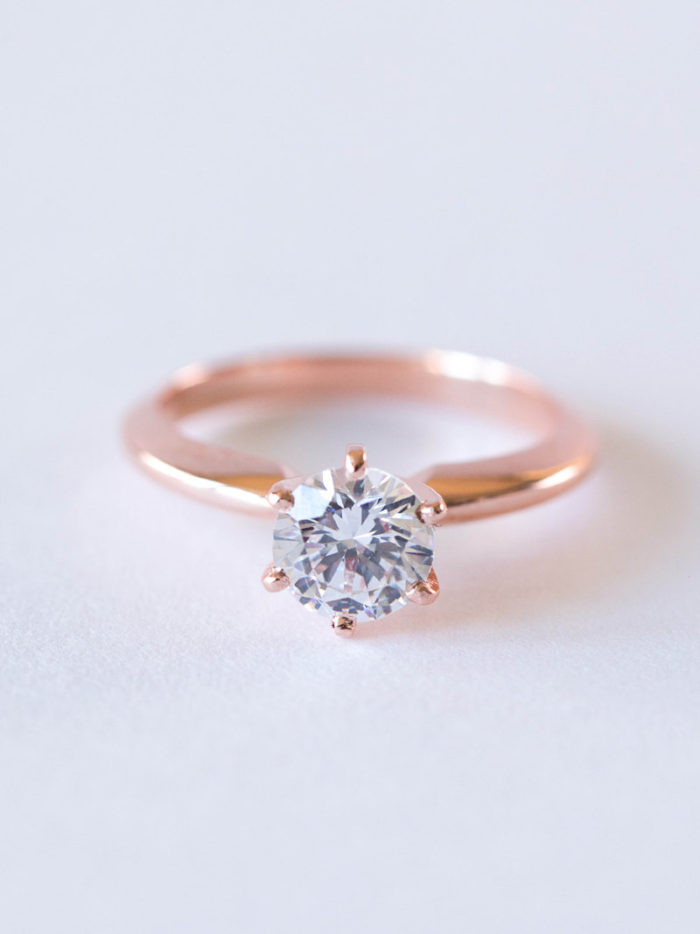 Round Cut Diamond Solitaire Engagement Ring by Davie and Chiyo on Etsy Photo by Desy Cheng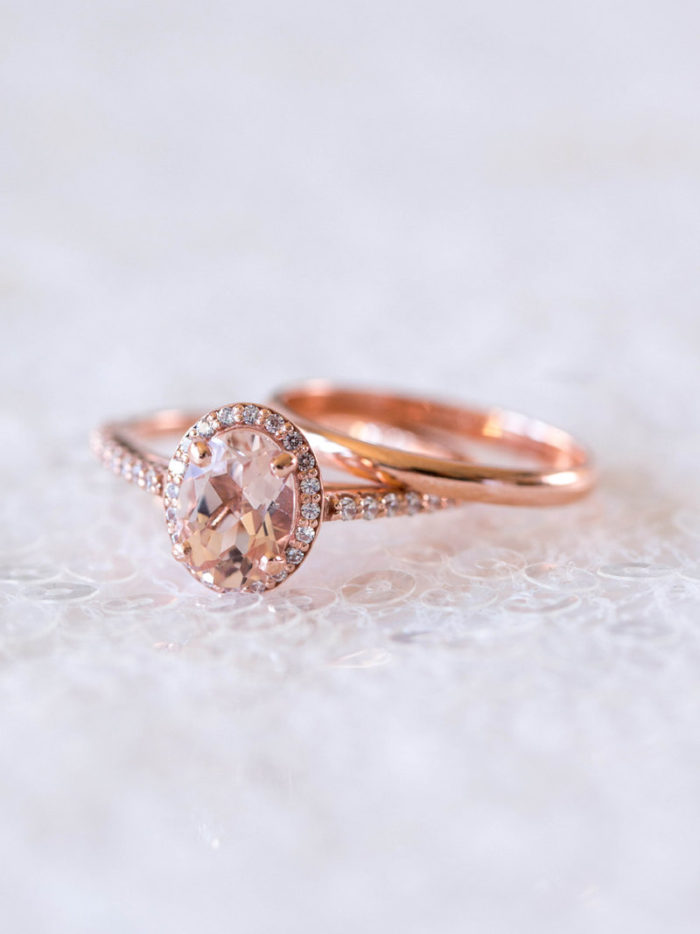 Rose Gold Oval Halo Diamond Engagement Ring 'The Rosalie Ring' By Davie and Chiyo on Etsy Photo by Desy Cheng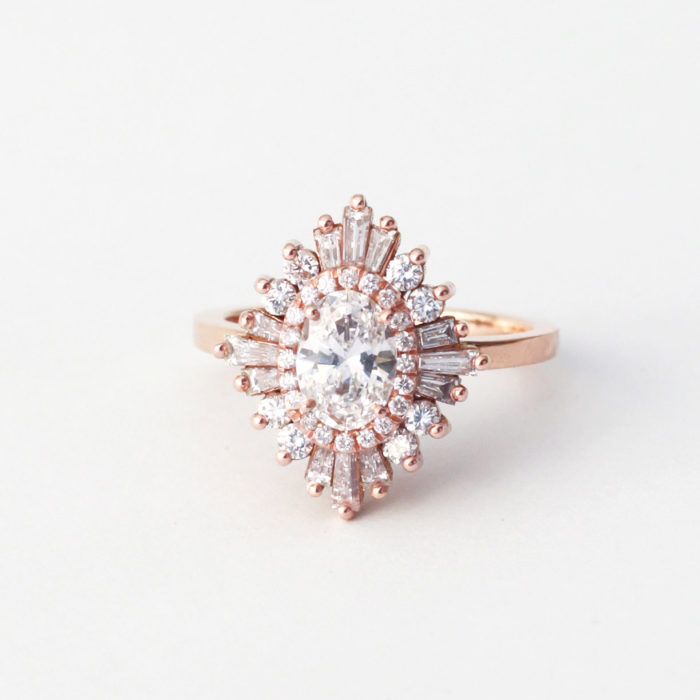 Custom Lindy Ring by Heidi Gibson on Etsy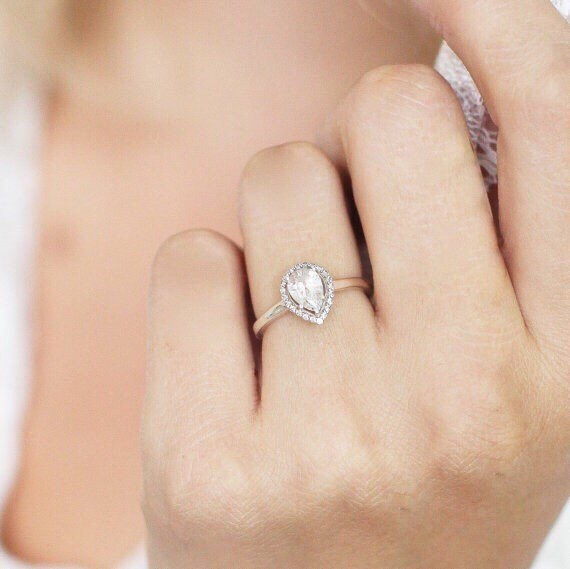 Pear shaped engagement ring by My Beloved and Co on Etsy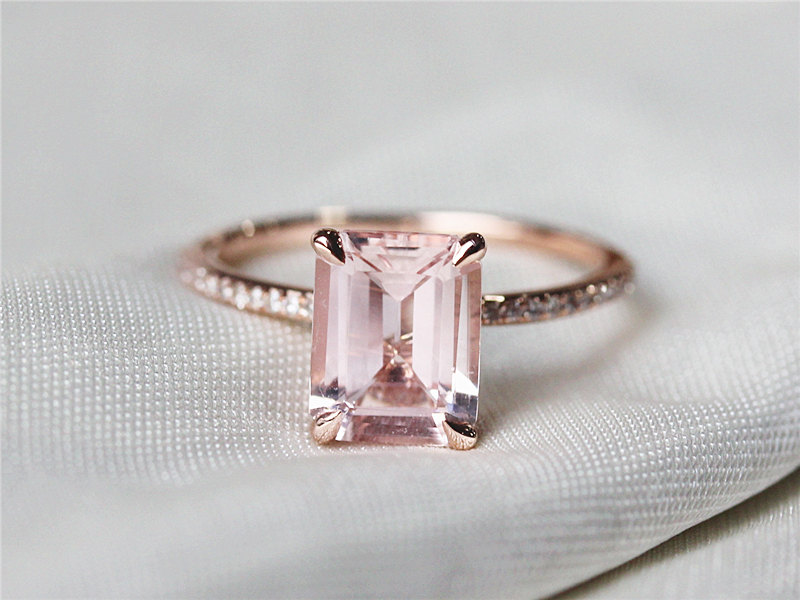 Solid 14k Rose Gold Ring 7x9mm Emerald Cut Morganite Engagement Ring from Design By Aria by Etsy
Links and images in the Shop the Look section are affiliate links from our sponsoring shops.


See more engagement rings, rose gold bridesmaid dresses, wedding dresses, or wedding accessories!