Summer Giveaway from Cuisinart and BridalPulse!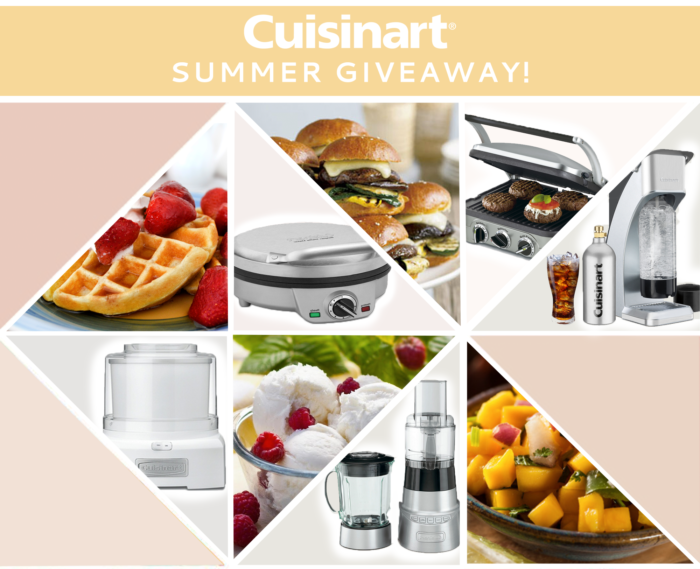 Enter to win the BridalPulse and Cuisinart Summer Giveaway on the BridalPulse app! You could win a package of these 5 items that are perfect for summer cooking all from Cuisinart: 1.Ice Cream + Sorbet Maker 2. Griddler 3. Sparkling Beverage Maker  4.Belgian Waffle Maker 5. Blender + Food Processor
Summer Giveaway from BridalPulse and Cuisinart
You may remember a few weeks ago when I told you Dress for the Wedding was excited to be a part of a top wedding planning app called BridalPulse which is sponsored by Cuisinart. It's a fabulous mobile way to stay on top of posts from Dress for the Wedding and other top wedding blogs, which will make getting wedding inspiration and your wedding planning a cinch!
I hope you immediately grabbed your iPhone and downloaded the app when I first told you about it. But if for some reason you didn't (What the...? Ok, ok, maybe your nail polish was wet, or your best friend called?) well, you have even more reason to now! Cuisinart is sponsoring a fabulous summer giveaway featuring five products valued at over $500 that will make your summer food fun complete and also make great wedding registry items.
You can only enter to win through a sign up on the BridalPulse app, so download the app, and then click on Register to Win!  It really is a win-win, you'll get the best wedding inspiration, and be entered to possibly win one of these great prizes from Cuisinart to make your kitchen prep snap and summer cooking routine full of fun! Good luck and please spread the word to all your engaged or soon-to-be-engaged friends!
Giveaway ends on August 25th, and winner will be announced on September 2nd. Download the BridalPulse app and register to win! Giveaway Terms and Conditions are listed on the BridalPulse app.