The Great Gatsby Wedding Styles for Grooms and Groomsmen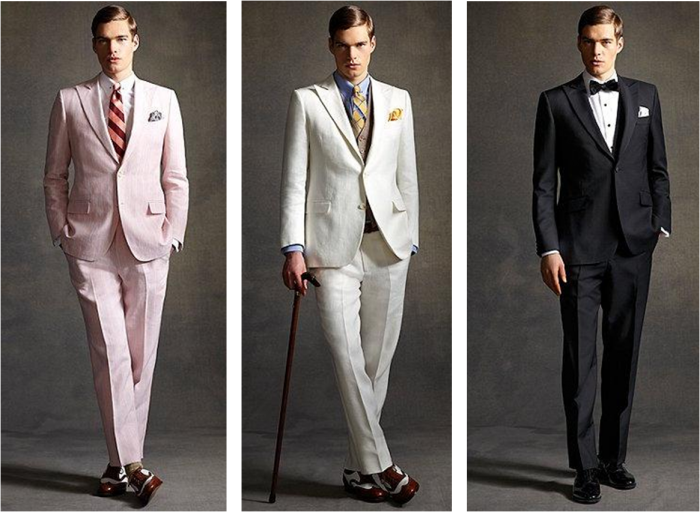 Art Deco Look for Grooms and Groomsmen
The Great Gatsby Movie premiere is bringing lots of excitement about the Gatsby look for weddings. Even last year, Art Deco styles were everywhere, and the trend of reinterpreting these 1920s  looks shows no sign of stopping.  There will be plenty of Gatsby-esque wedding gowns (Like these from Jenny Packham) but what will the well-dressed groom wear to compliment his brides Art Deco look? Well, Brooks Brothers has come to the rescue!  Ever the harbingers of classic styles, Brooks Brothers agrees that the Gatsby look is classic enough to be considered part of their traditional aesthetic, and has created a line of Gatsby-inspired attire for men.  There are styles for everything from formal wedding looks to young dapper styles reminiscent of Nick Carraway that will make a guest at a garden reception stand out. If you're thinking of a Gatsby inspired wedding, here are some of my favorite styles for grooms and groomsmen and male wedding guests.
The Great Gatsby Collection Tipped Blazer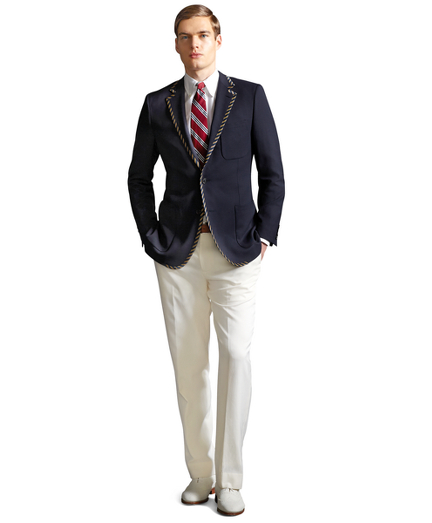 The Great Gatsby Collection Pink Stripe Linen Jacket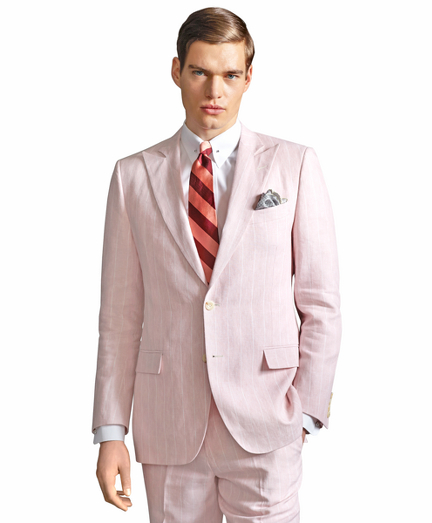 The Great Gatsby Collection Wool and Linen Jacket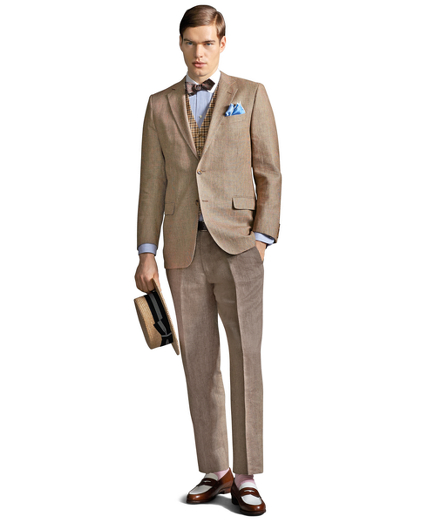 The Great Gatsby Linen Collection Jacket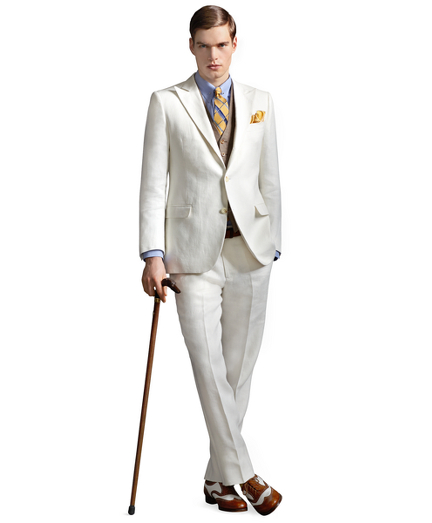 The Great Gatsby Collection Peak Lapel Tuxedo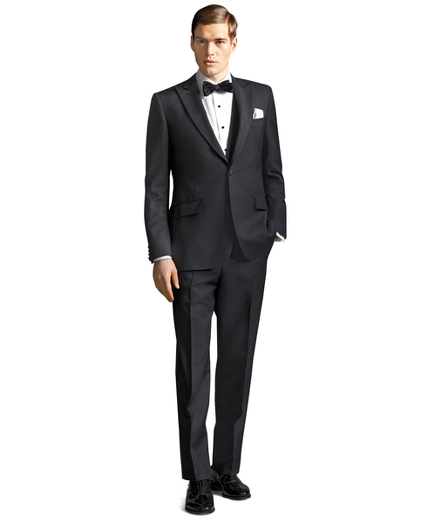 For more Gatsby-inspired wedding ideas, check out my Art Deco Pinterest Board, or The Great Gatsby Wedding Inspiration from Green Wedding Shoes,  and this bit of Gatsby Loveliness from 100 Layer Cake or these dress ideas from Huffington Post.