A look at the enchanting array of the unique handmade bridal accessories from Blair Nadeau Bridal ! If you're seeking bridal accessories that will add a personal touch to your wedding day style, this is certainly the place to start your search!
Dress for the Wedding participates in affiliate programs which means this site may earn a small commission, at no cost to you, if you make a purchase from our links.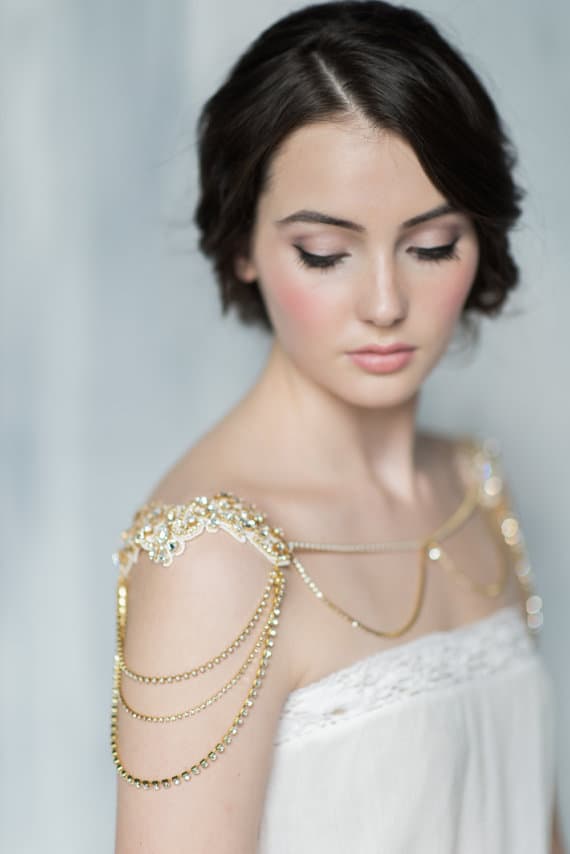 Gold and Crystal Embellished Shoulder Necklace by Blair Nadeau Bridal on Etsy
Unique Bridal Accessories from Blair Nadeau Bridal on Etsy
If you have been searching for handmade or unique wedding accessories or decor, you know that Etsy's wedding section is a goldmine for finding some exquisite wedding pieces!
We're constantly there getting inspiration from the artisans there who truly make some beautiful items. However, because there is so much on Etsy, it can quickly get overwhelming! That's why I've decided to try to quickly highlight some of these creators from time-to-time in hopes that some of the best of what's created on Etsy can be easily discovered when you're looking for wedding accessories and other details. Today, we highlight the dazzling bridal accessories from Blair Nadeau Bridal.
Statement Bridal Earrings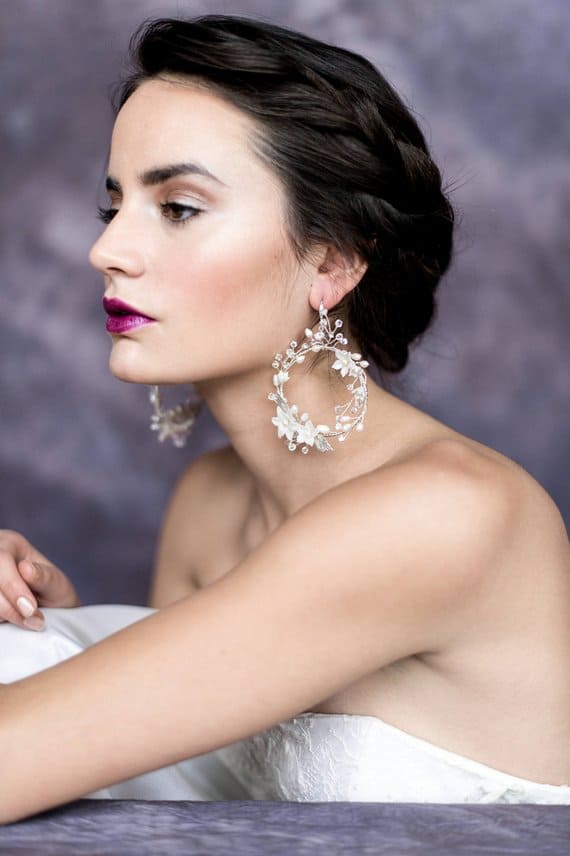 Silver Flower Crystal Statement Hoop Earrings
The offerings that constantly impresses, Blair Nadeau Bridal constantly catch my eye. We first profiled her pieces when we took a closer look at shoulder jewelry. Her bridal shoulder jewelry and back necklaces are such a unique and beautiful way to adorn a strapless or backless gown, and they are not to be missed! Here are a few highlights, but be sure to visit the shop yourself.
Back Necklaces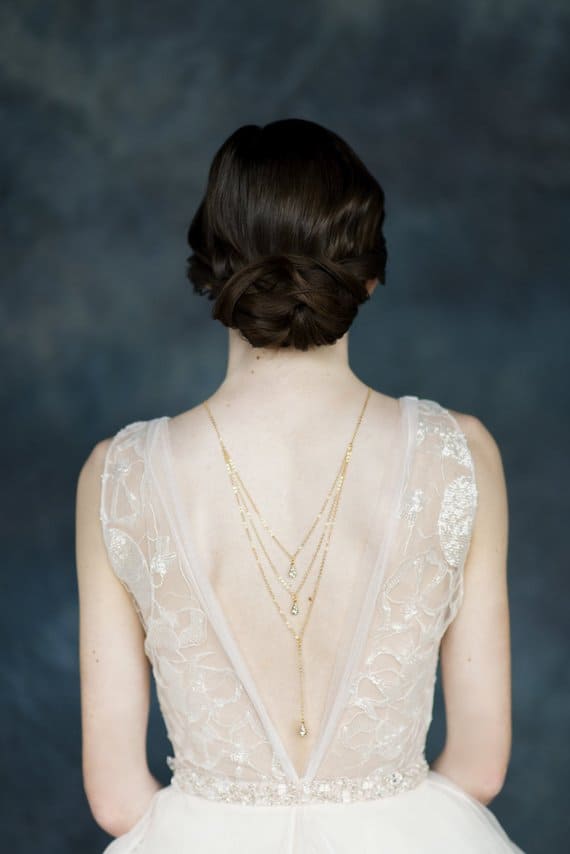 A wedding dress with a plunging open back, just begs for a back necklace like this! Gold Crystal Back Necklace
Bridal Crowns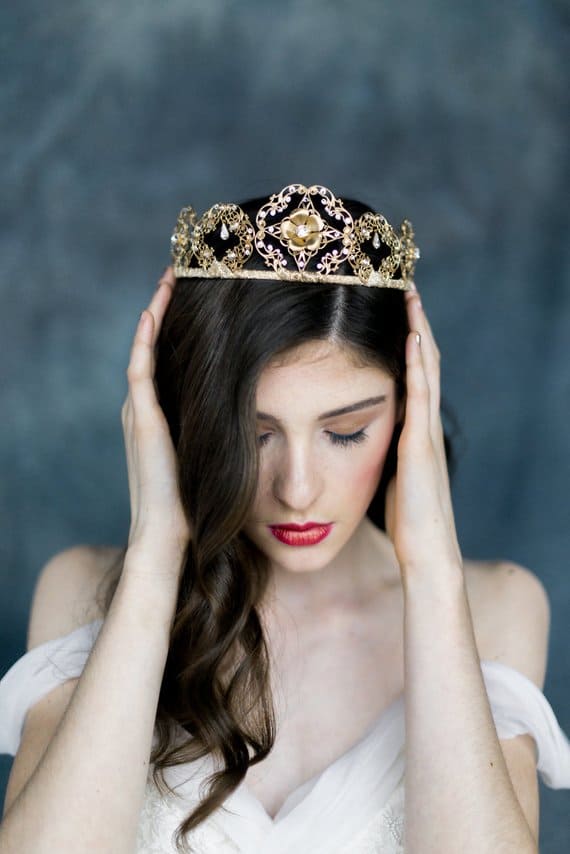 For a royal and regal touch; the Gold Bridal Crown
Shoulder Jewelry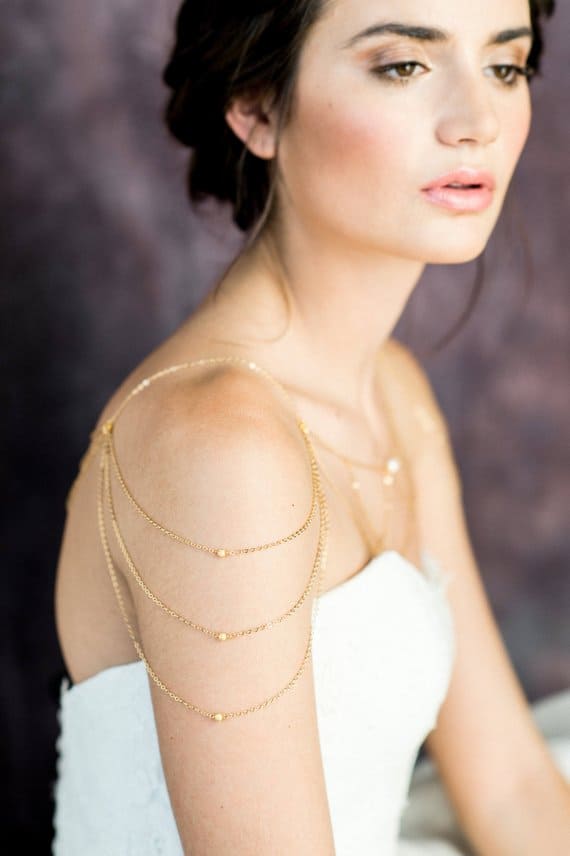 A delicate way to add interest to a strapless wedding dress. Gold Pearl Shoulder Necklace
Hair Accessories and Hair Chains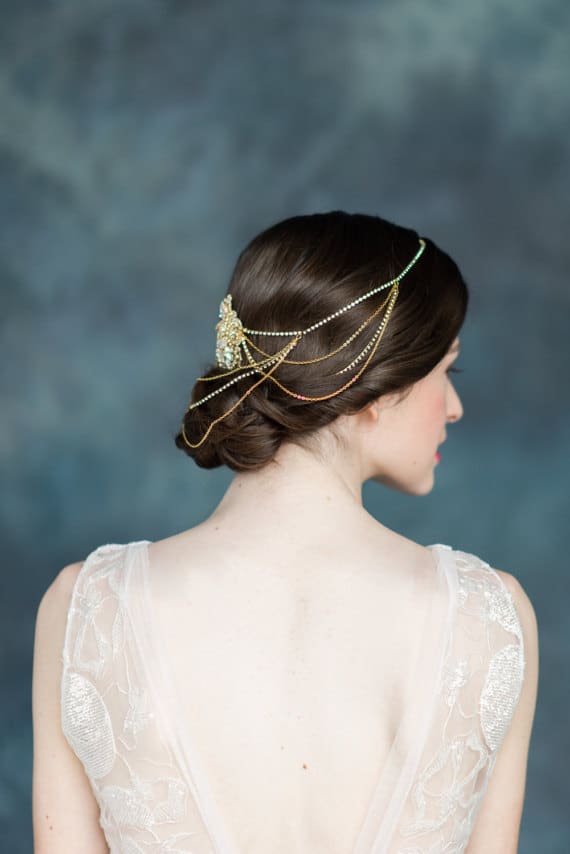 Unique and romantic hair adornments. Gold Lace and Crystal Hair Chain
Veils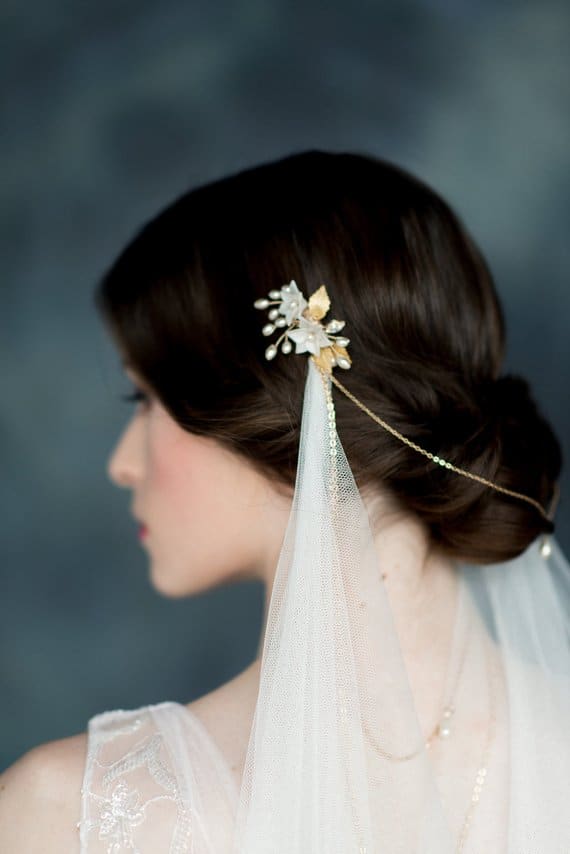 A beautiful veil and halo hair accessory combination. Draped Chain Veil
This milliner turned accessories designer, also features bridal hair chains, vines, crowns, halos, fascinators, hair accessories and bridal jewelry!
If you are looking for romantic, classic, yet undeniably elegant and unique pieces to create a signature wedding style, this is simply one shop you must check out! You can also visit the Blair Nadeau Bridal website and follow her creations on Instagram.
Photo credits: Whitney Heard Photography | Wedding Gowns by Catherine Langlois | Makeup by Maya Goldenberg | Hair by Ladylyn Gool
Shop The Look

All images are copyright and property of Blair Nadeau Bridal on Etsy and the respective photographers, and are used here in accordance with our terms of use from our affiliate programs.