Bridal Separates: The Nancy Cape and Jo Skirt by Aideux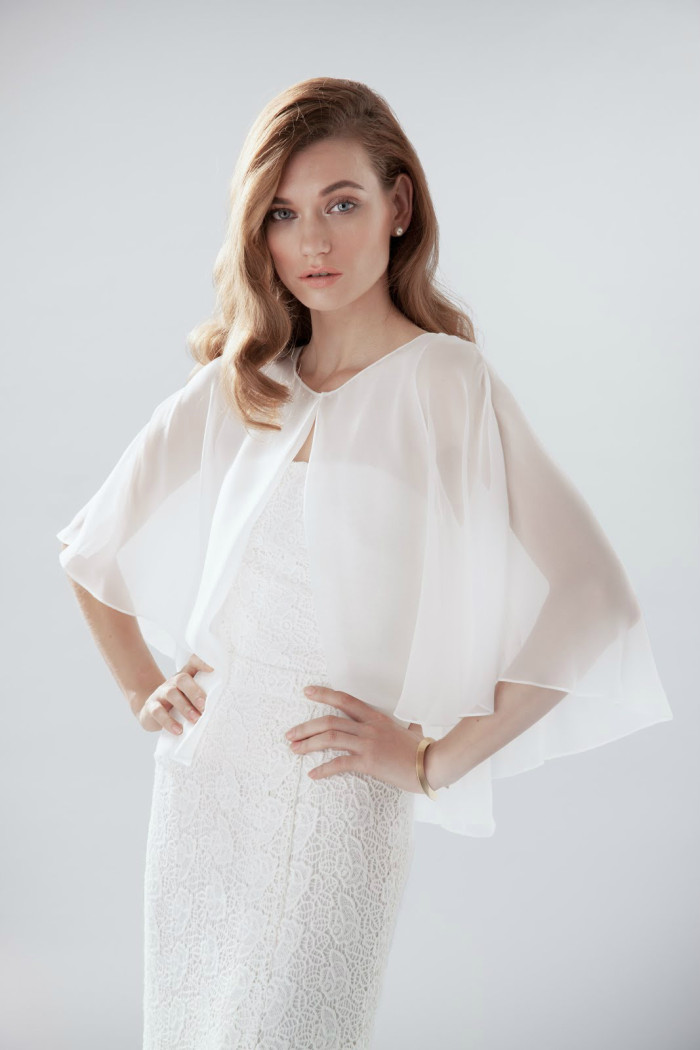 Nancy Cape with Eyre Bustier and Jo Column Skirt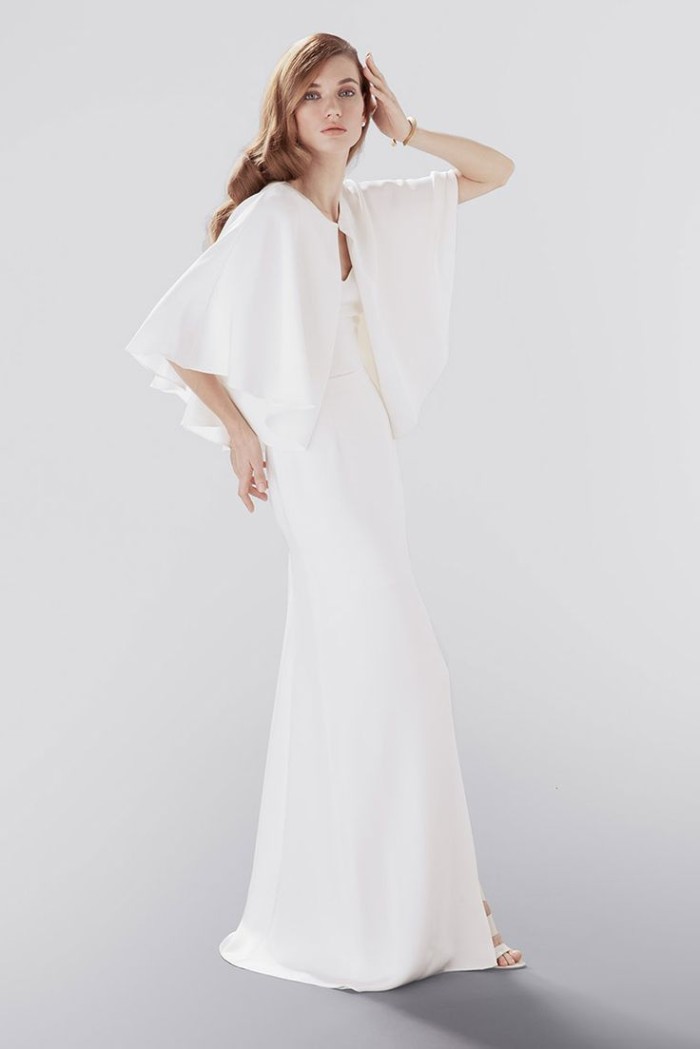 Nancy Cape and Jo Column Skirt
Happy 2016! After an extended vacation, we're getting back into our Wedding Dress of the Day series, with a wedding dress that isn't a dress at all! It's the latest trend in bridal --bridal separates -- and it just makes so much sense!  This approach to wedding style is here to stay, which is why I think this look is a great way to kick off 2016. I mean, who doesn't sometimes look at a dress and say, "I love the top but I don't like the skirt," or: " I wish that came in a longer sleeve,"?  Instead of keeping a tailor at the ready or altering a gorgeous wedding dress, the idea of the bridal separates has been born, and Aideux is one company that does it so well!   This particular style is a favorite of mine - it's the Nancy Cape - wear it over any  skirt and top set they offer.
For more information about Aideux, please visit: www.aideux.com



Did you just get engaged? Welcome to Dress for the Wedding! This blog is here to help you find your perfect wedding style.  Check out these popular posts to get started!