We started with 8 great dresses to wear to your bachelorette party, but now we've added so many more! We now have 28+ dresses with wear to a bachelorette party. White and sequins styles for the bride, plus more looks for other party goers!
Great Bachelorette Party Dresses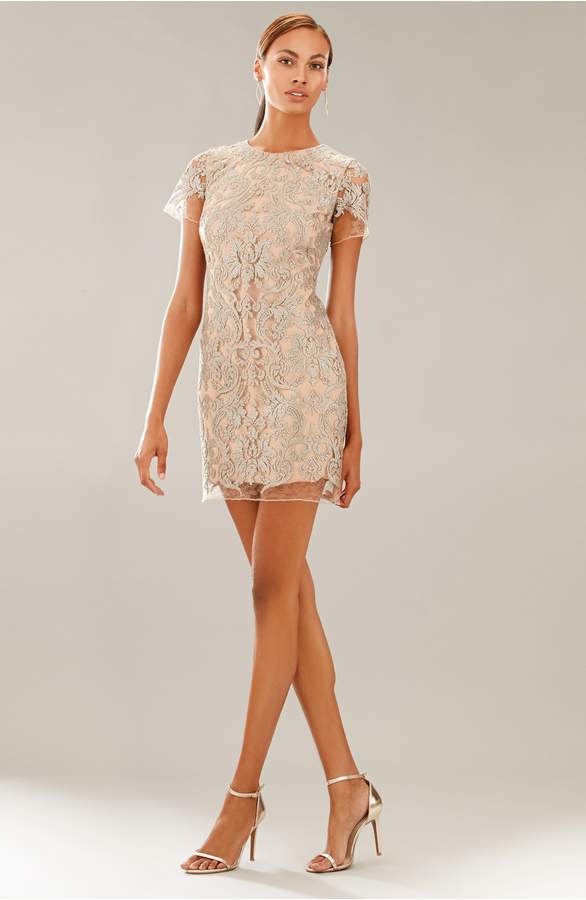 Megan Sequin Lace Sheath Dress
Bachelorette Party Dresses
Body conscious, thigh-high, tight, short, and flashy--these are not the usual dresses I recommend for weddings, but today's focus is the bachelorette party, so it's ok to lose some of the tame style I usually recommend, and find a fun party dress!
I realize that this time of year many of you aren't just looking for dresses to wear to weddings, but also to the celebrations that surround them! This weekend, I'm actually going to be seeing one of my best friends, whom I haven't seen in 2 years, so it will definitely be a exciting weekend! While we probably won't be wearing anything as exciting as these dresses, we'll be have the same kind of fun spirit that always happens when friends get to go out on the town.
I've presented a range here of dresses that will go from Vegas, New York, your local bar, an island spa retreat, or just a nice dinner out with friends.  So with that in mind, here are picks for bachelorette party dresses for the bride, and a few choices for her friends!
Shop Dresses for Your Bachelorette Party

Other Styles of Cute Dresses for a Bachelorette Party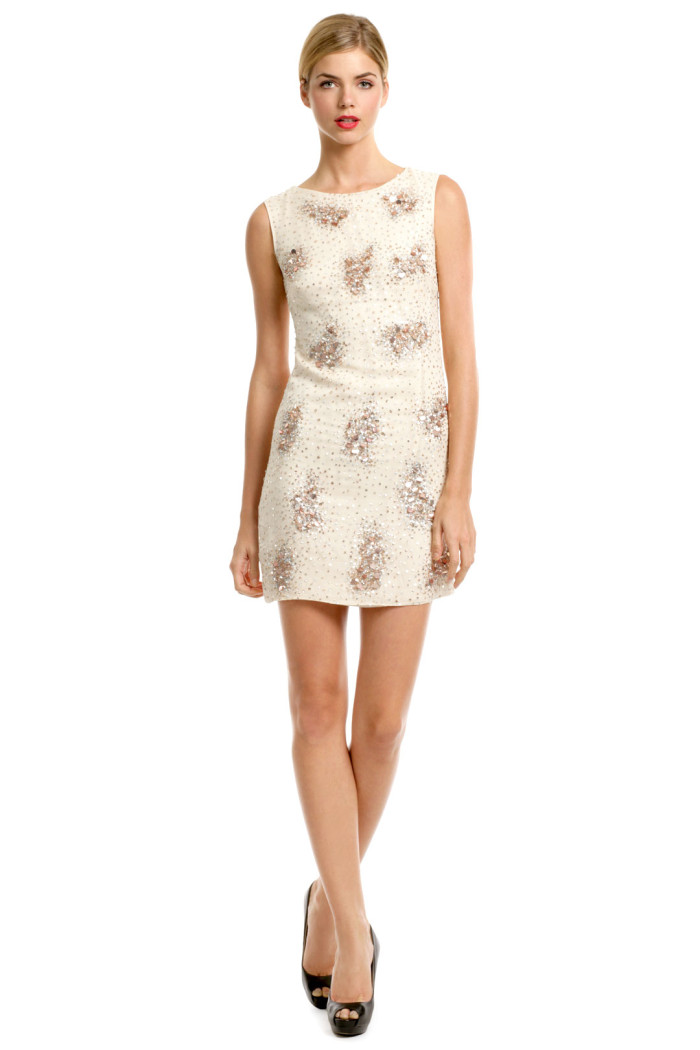 This would be a nice stand out dress for the bride, to wear to dinner or a casual meet for cocktails kind of bachelorette. Remember, even if it's not the wedding, the bride should still get to be the one wearing white!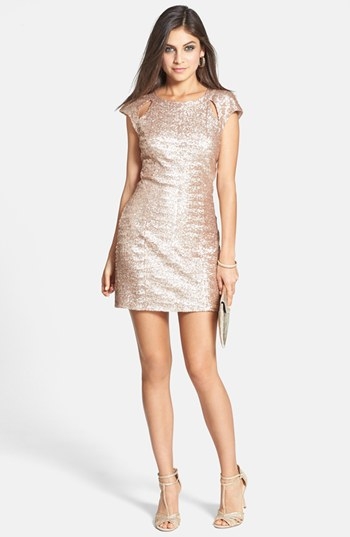 Looks like it's made for dancing! Love the rose gold color, and the cutouts!
This white and silver number is another perfect dress for the bride! The loose fit looks comfortable for summer nights out, and you can wear this one again for a date on your honeymoon!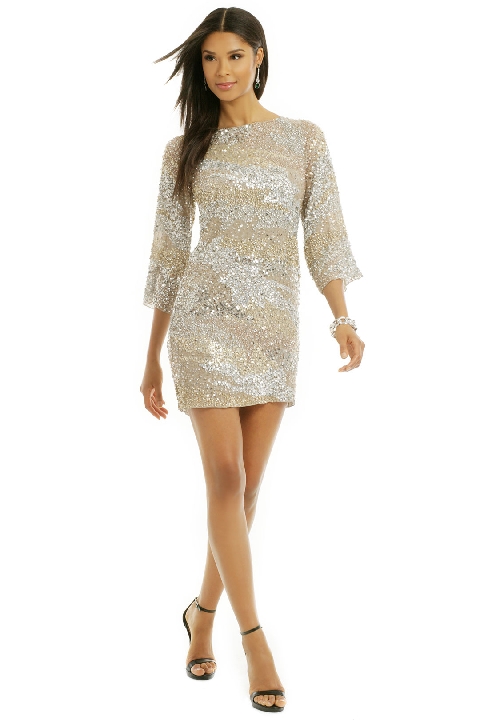 This one has a little bit of everything.  The skirt length and sequins say Vegas, but the long sleeves balance that out this would also work for a night out in any big city!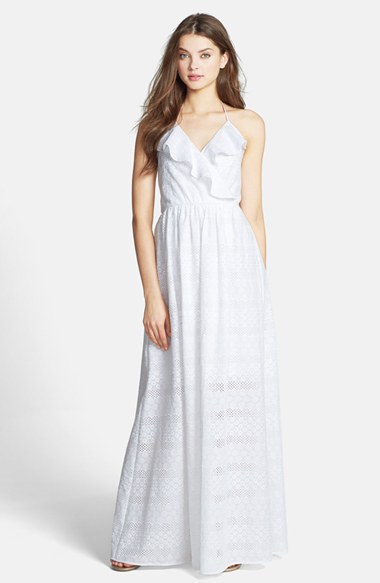 Eyelet Ruffle Maxi Dress Who says you have to wear something tight and revealing?  Maybe you're doing a spa day, or going for a nice beachside brunch as a part of your bachelorette celebration. This dress is still flirty and fun, but a bit more casual and covered up.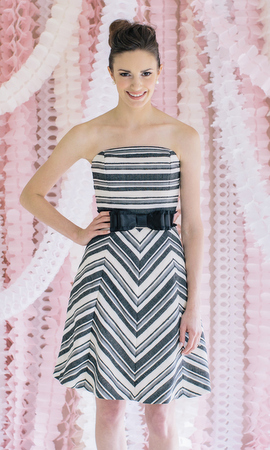 Atwood by LulaKate. For a pretty, preppy look, you can never go wrong with choosing a dress from LulaKate! This black and white stripe is perfect for dinner with friends!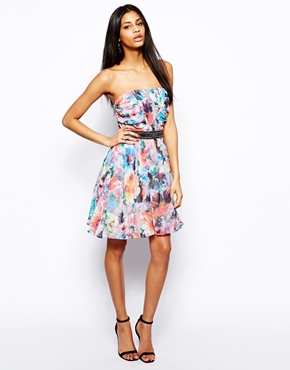 Bandeau floral dress from Asos. While sequins are the first thing I think of when I hear "party dress" , florals can be just as fun! The strapless style and flirty colors make this one fun either for the bride or a summer bachelorette party attendee!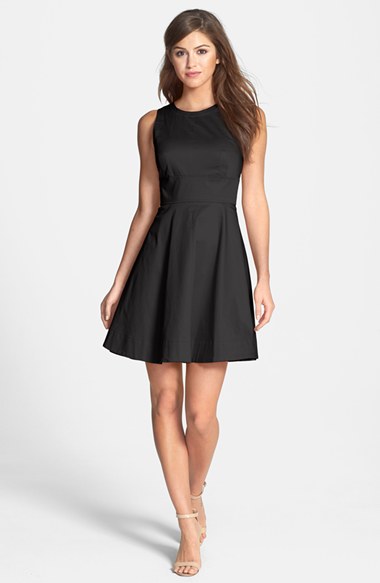 Stretch fit & flare. You can never go wrong with a little black dress, and the fit and flare style makes it great as a party dress with a classic element. Wear this to dinner at an upscale restaurant, then go dancing later!
Dresses to Wear to a Bachelorette Party
Well, making this list was almost as much fun as going out...almost! But now I have to run to meet my friend! I hope you  found some party dress inspiration for your big night out! Wishing  you a great weekend full of the best kind of celebrations!
Need more inspiration?
See 80+ bachelorette party dresses on Pinterest!
More Bachelorette Party Dresses