Ball Gown Wedding Dress from Lillian West
This styled look featuring a beautiful ball gown style wedding gown, has been generously sponsored by Lillian West. Styling created the editor of Dress for the Wedding.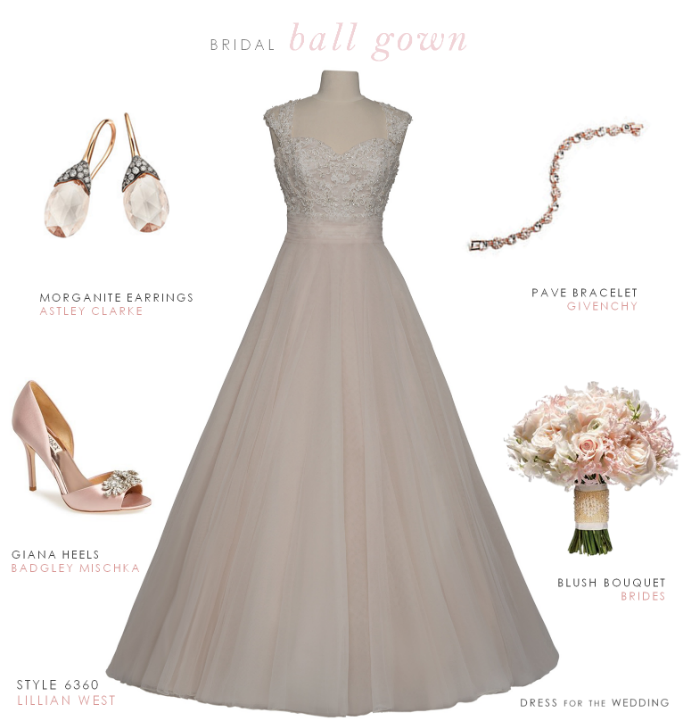 Earrings / Bracelet /  Bouquet /  Heels
Today's Wedding Dress Wednesday look from Lillian West is Style 6360 a ball gown wedding dress accented with a full tulle skirt, Venice lace bodice, and a Queen Anne neckline which flows into a keyhole back for a beautiful statement. This is a grand gown, full of femininity and presence. The gown by itself is such a statement, so I've chosen small and delicate jewelry to let the gown stand out even more. A few pink-hued accessories, and a blush rose bouquet make this a sweet and romantic look straight out of a fairy tale. Have another view of this impressive gown: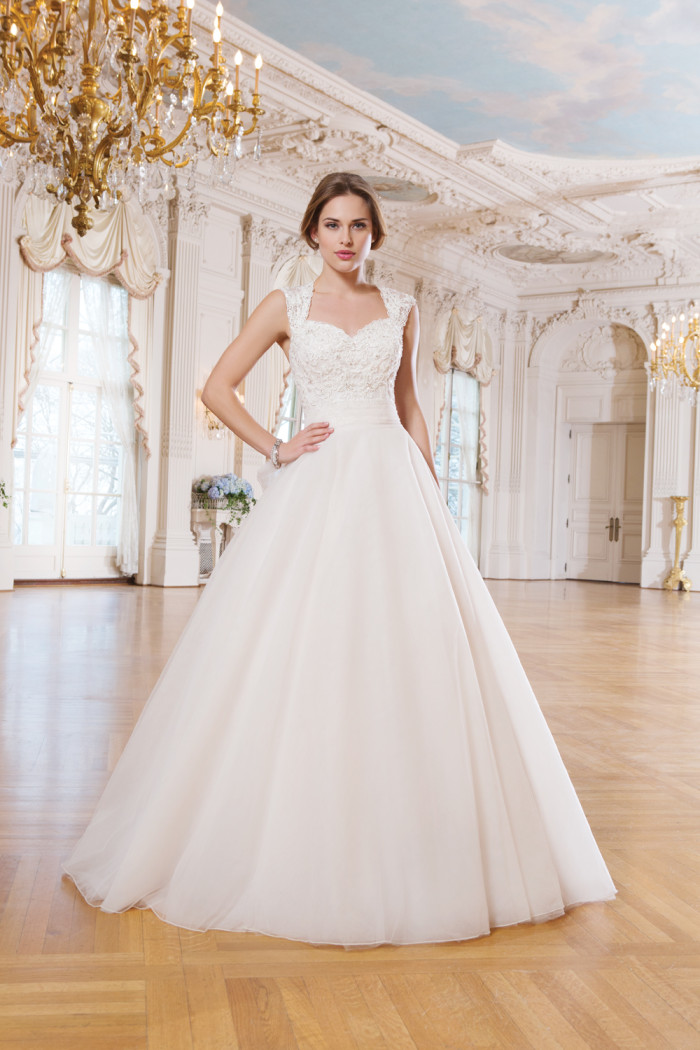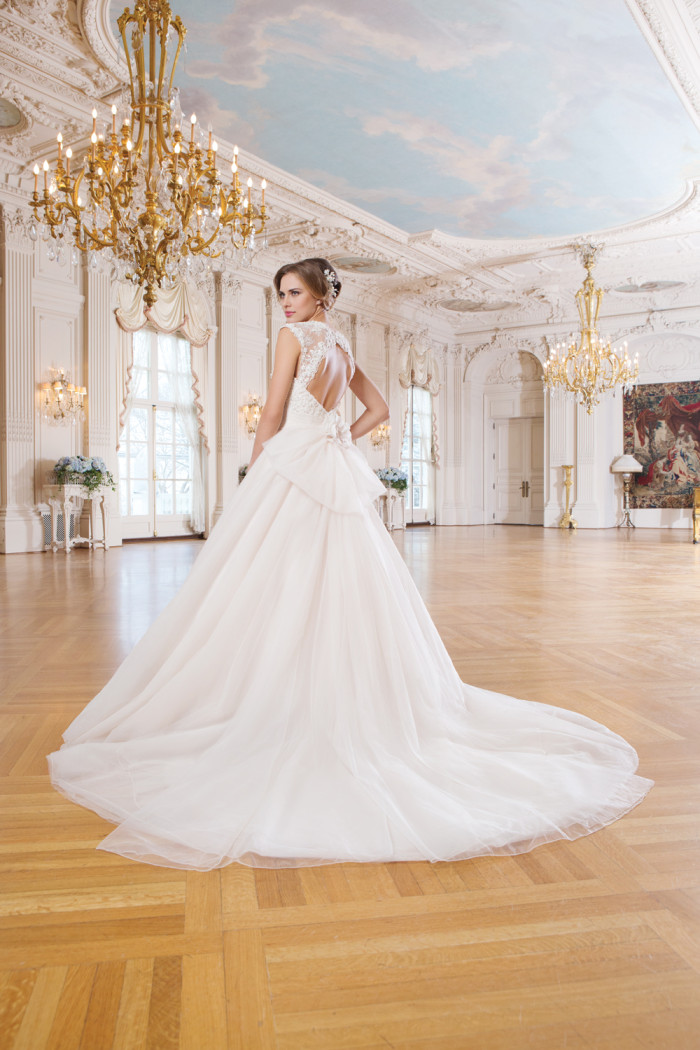 If you're planning a wedding on a grand scale or want wedding gown fit for a princess, Lillian West Style 6360 may be the wedding dress for you!
Don't forget to check out last week's post  showcasing a beaded wedding dress, and visit back next Wednesday for another gown!
This post has been generously sponsored by Lillian West. Original images courtesy and copyright of Lillian West. Dress for the Wedding.