Beautiful Wedding Dresses by Karen Willis Holmes for 2015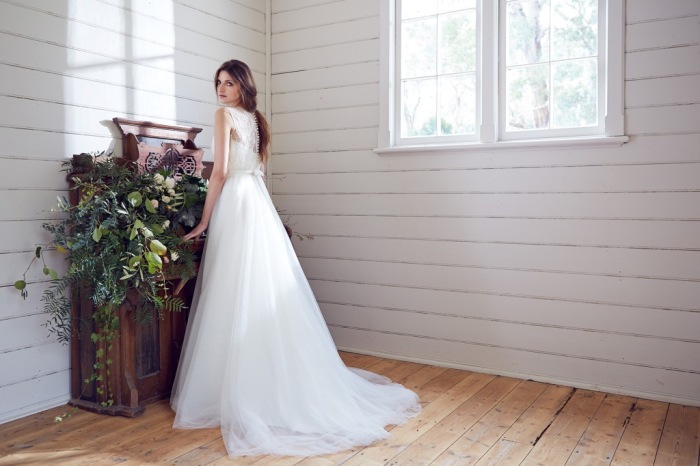 Wedding Dresses from Karen Willis Holmes, 2015  Bridal Collection
My love of Karen Willis Holmes wedding gowns has been well documented on this blog, and like other true and great loves,  with each year my affection continues to grow even greater than I thought possible! Today I'm delighted to present the new Wild Hearts Collection from Karen Willis Holmes, a line designed to give the free-spirited bride a gown that combines that lively essence and sophistication.
I wish you could have all been here next to me as I first peeked at these images and was giving cheers and mini rounds of applause here in my office, but perhaps you'll clap a little too as you scroll down.  By now,  Karen Willis Holmes gowns are like friends to me; I've seen them in pictures, I've put them on my blog, I've seen them in her boutique, and I've seen these gowns make many a real bride look absolutely lovely.
Now I'm so excited to go through that cycle again with these beautiful new gowns from this Wild Hearts collection which spans the Bespoke Collection by Karen Willis Holmes and the KWH by Karen Willis Holmes Collection.  Once again, these designs give me the best kind of goosebumps. The sparkle and sleeve on Carina is heaven-sent. That light lace on Arielle is perfect.  The high halter neckline on Joanna is both modern and romantic. And for twirling, the full  ball gown skirt of Saskia and the myriad of customization options with brilliantly and beautifully designed sheer slips to create the play of light or dramatic volume -- they all make me so happy!  Please get acquainted with these new lovelies, then find the nearest Karen Willis Holmes boutique or plan a visit to her New York flagship boutique. (I did and it was delightful! See it here!) I think these wedding gowns are a bride's dream. Do you agree ?
The Karen Willis Holmes 2015 Collection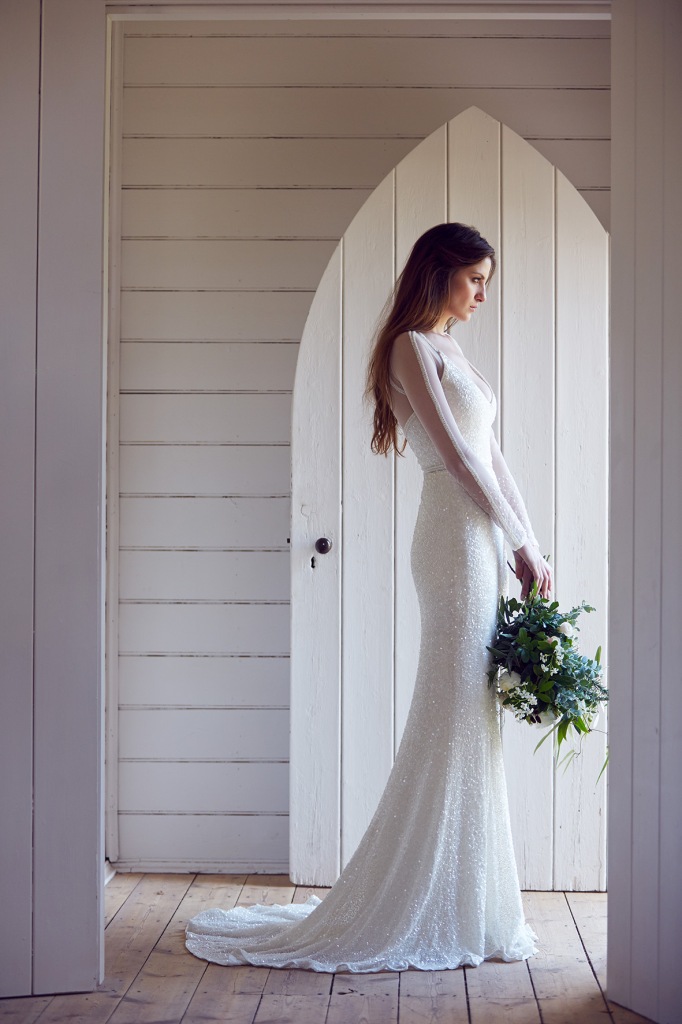 Carina, side view of train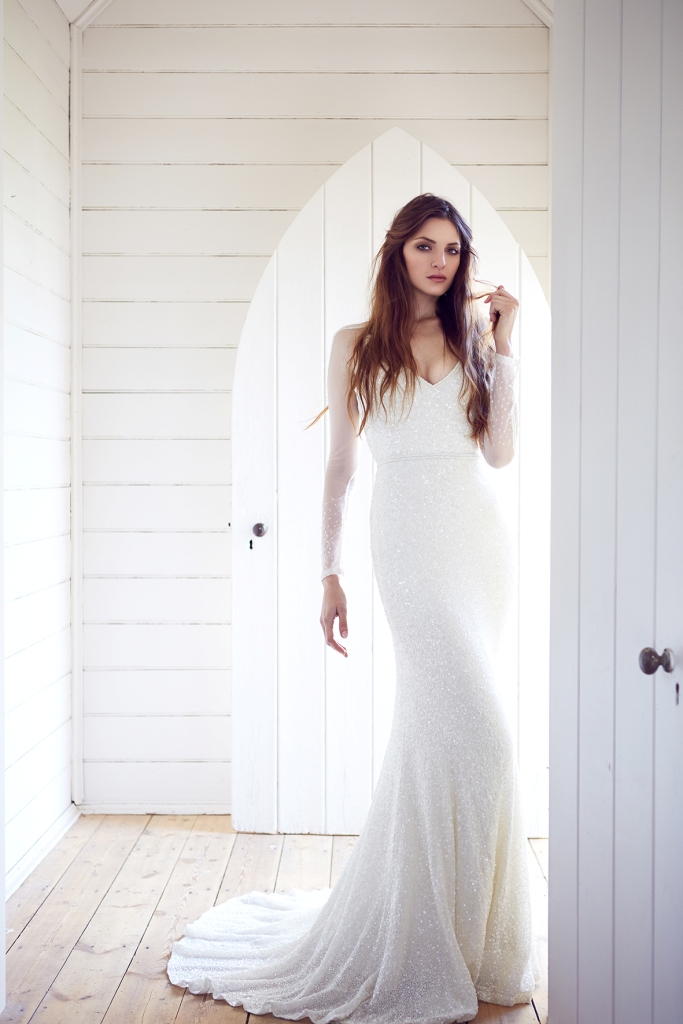 Carina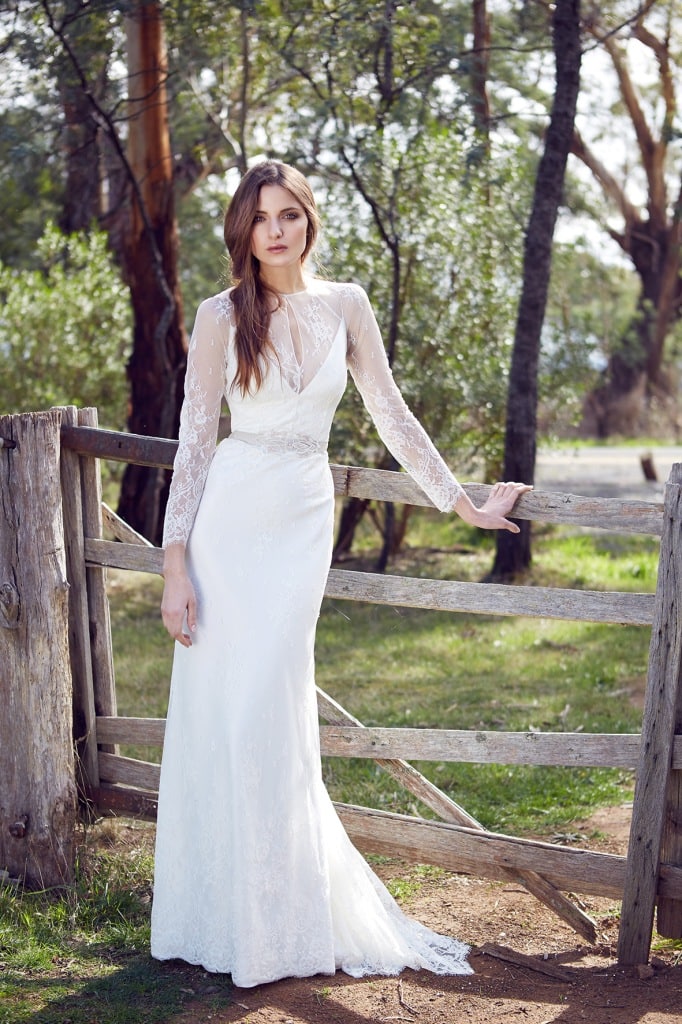 Arielle, with Nadia slip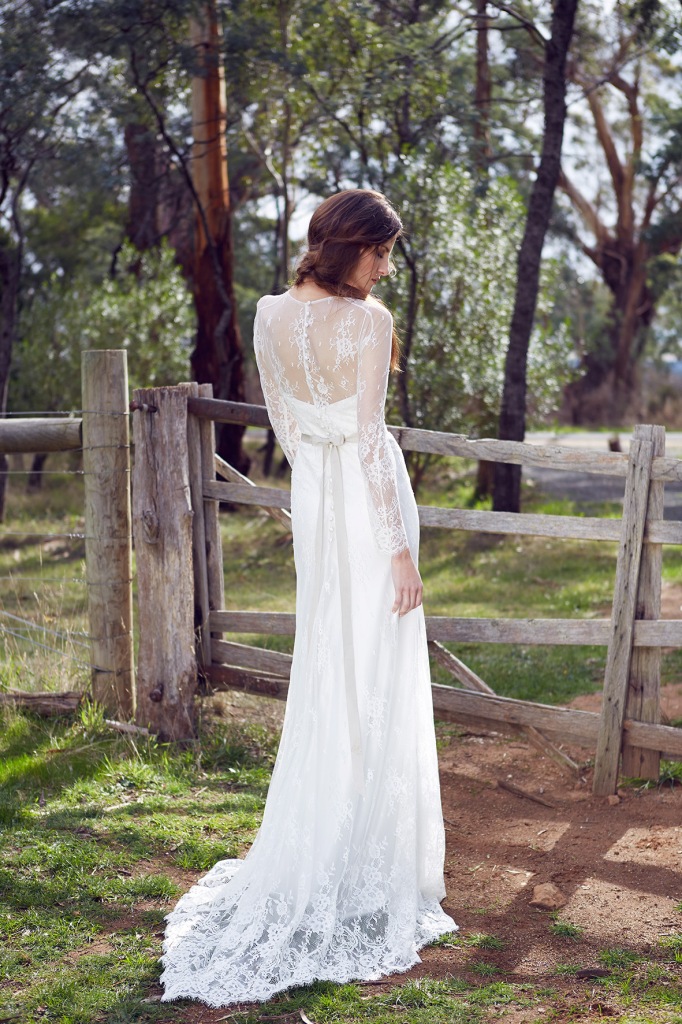 Arielle, back detail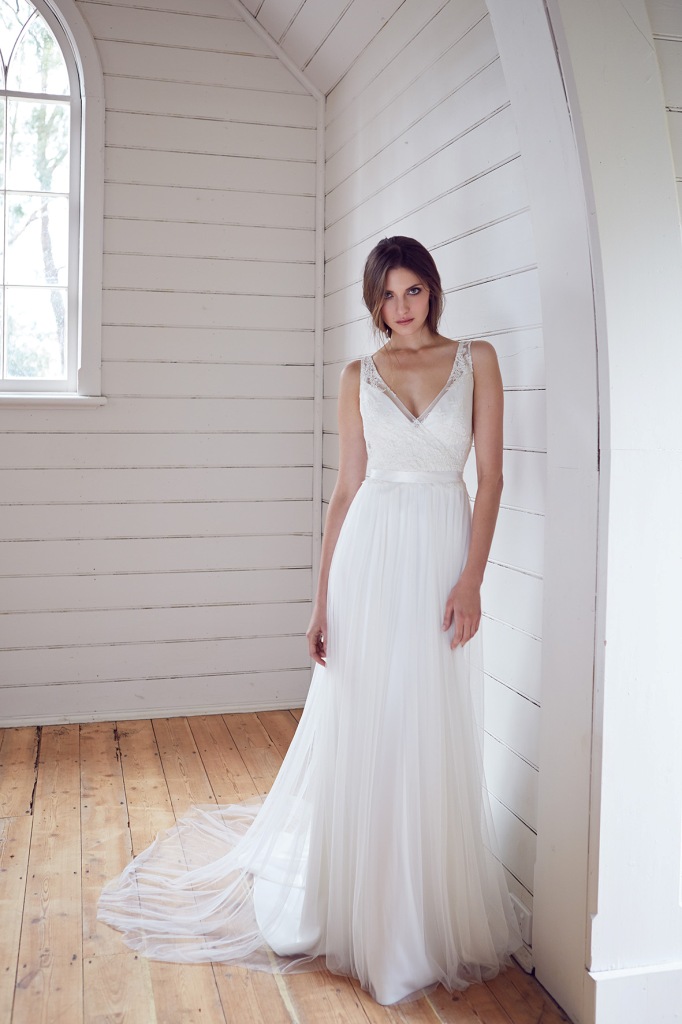 Trinity, with Nadia slip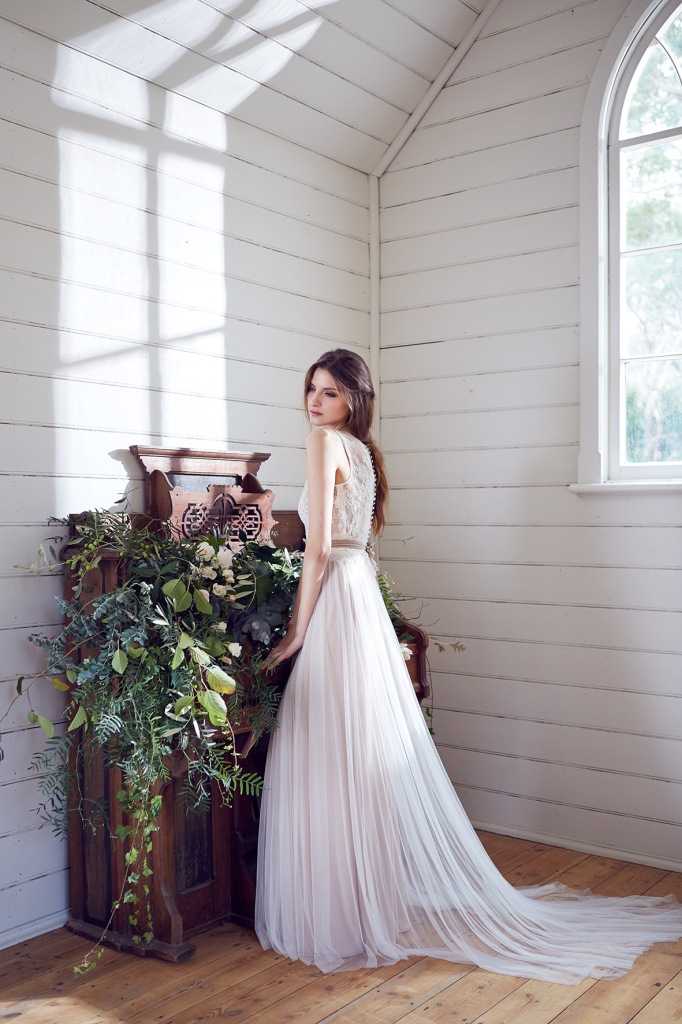 Trinity, with nude slip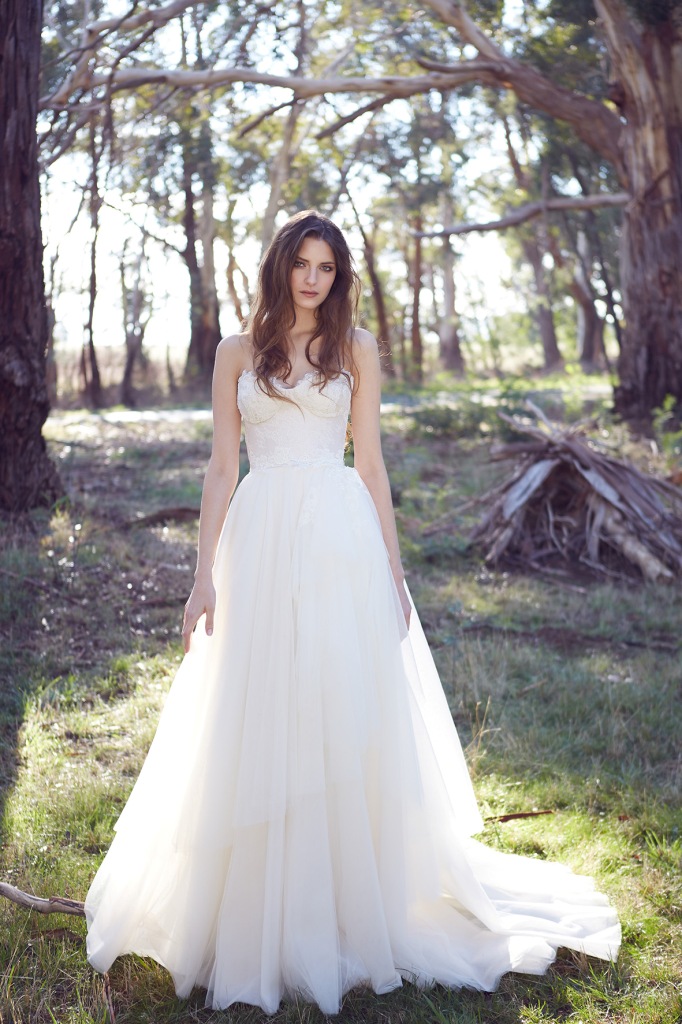 Saskia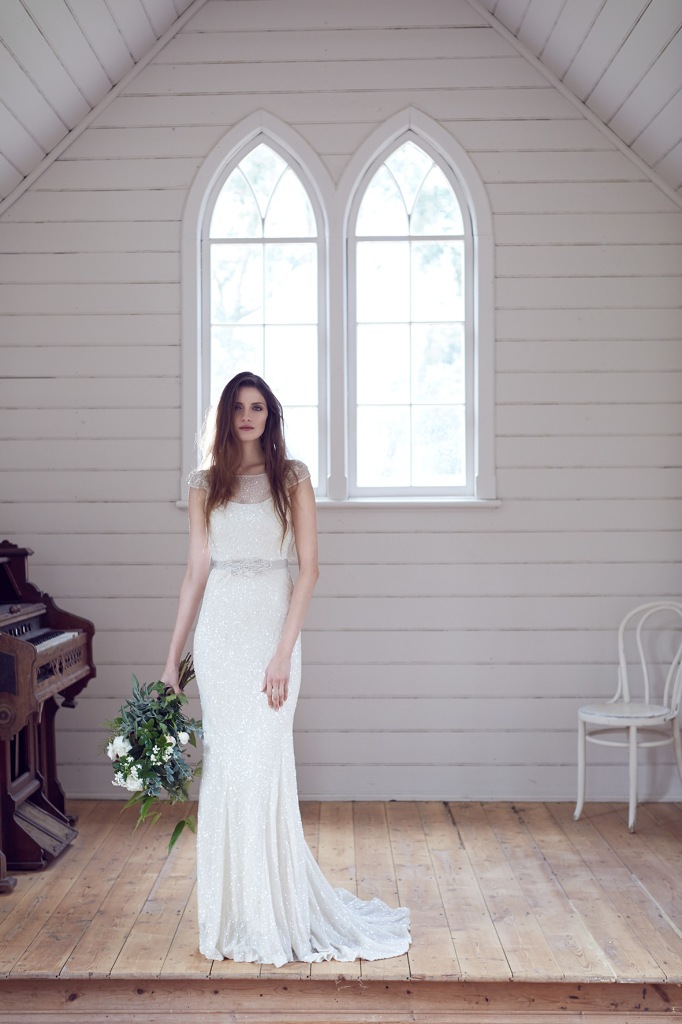 Harriet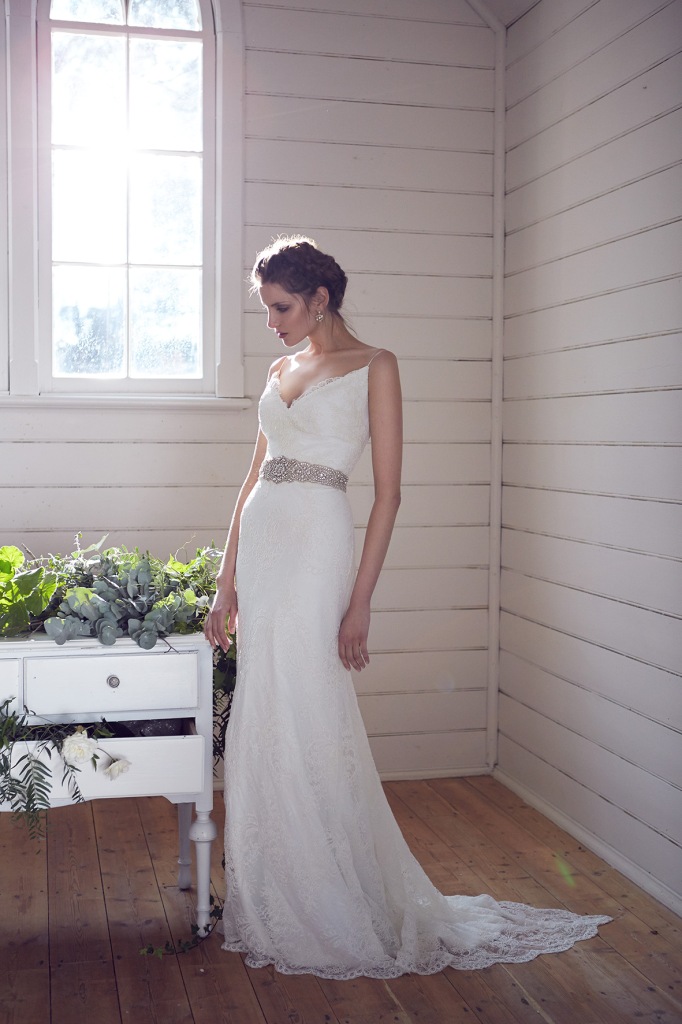 Theodora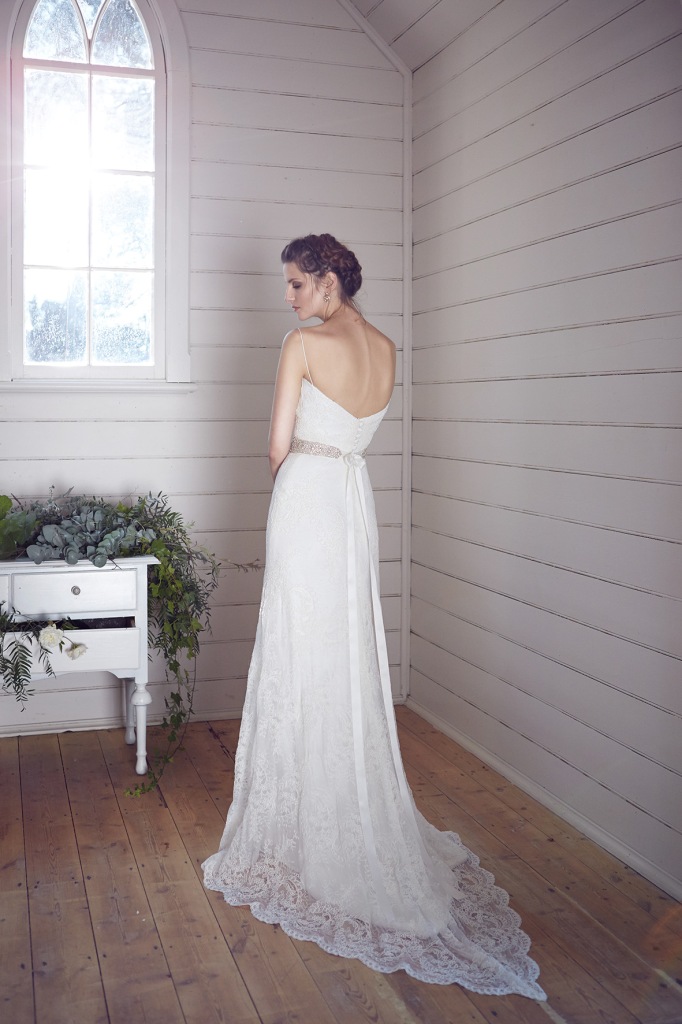 Theodora, back detail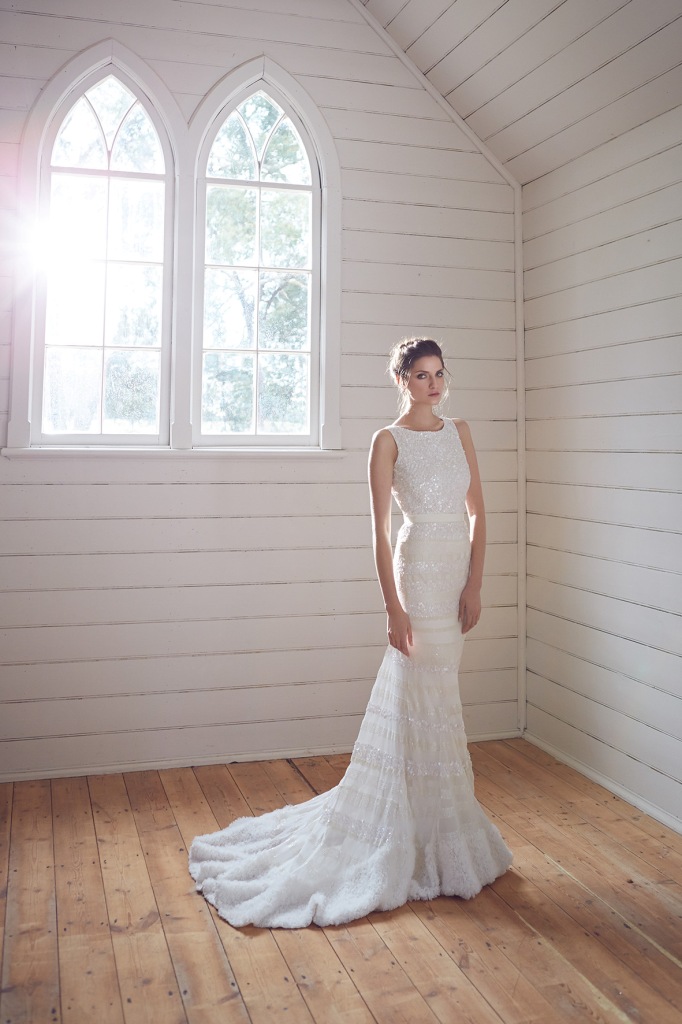 Josie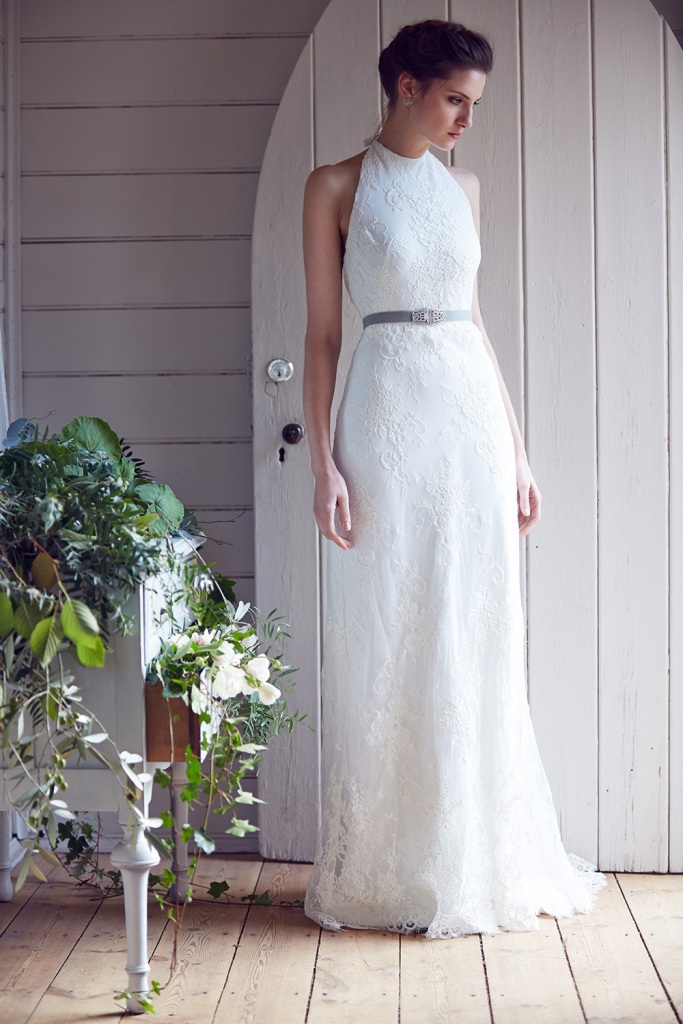 Johanna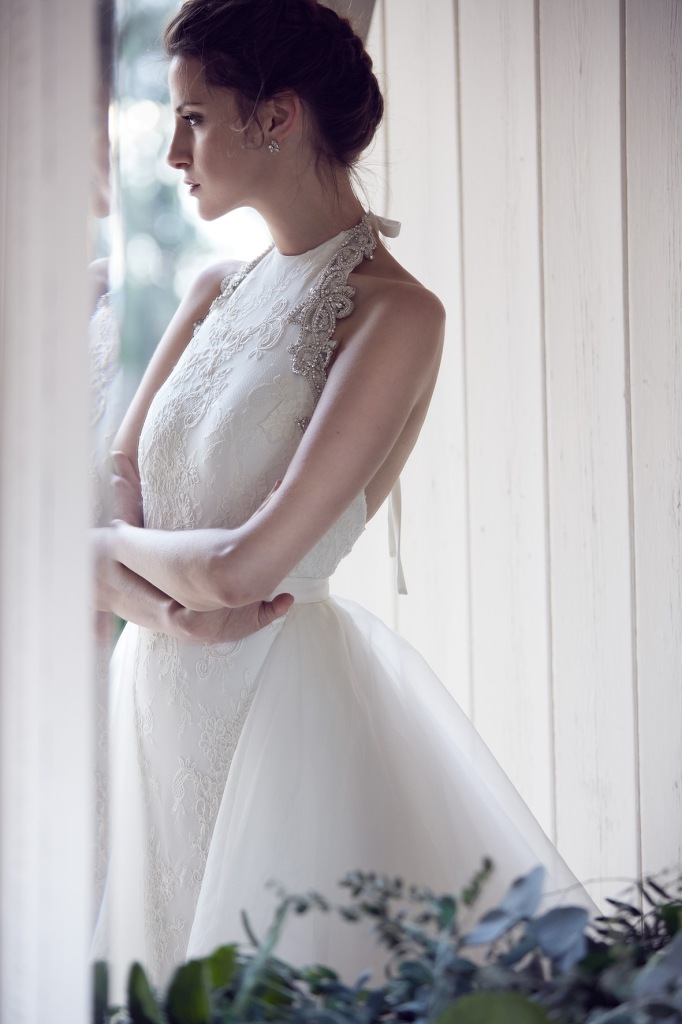 Johanna with Clarisse train, detail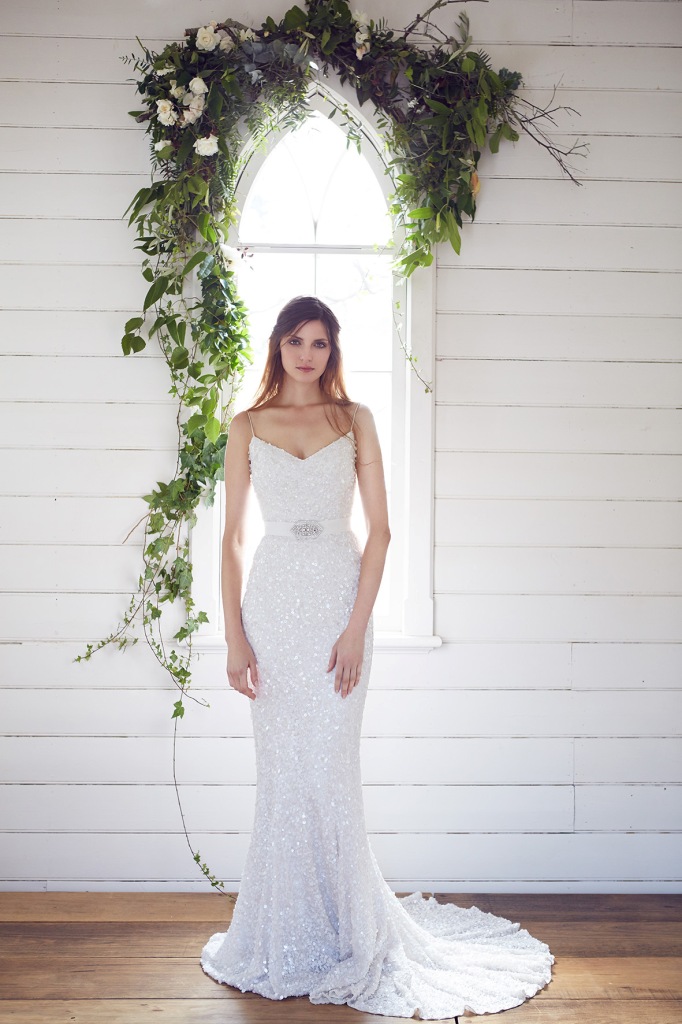 Anya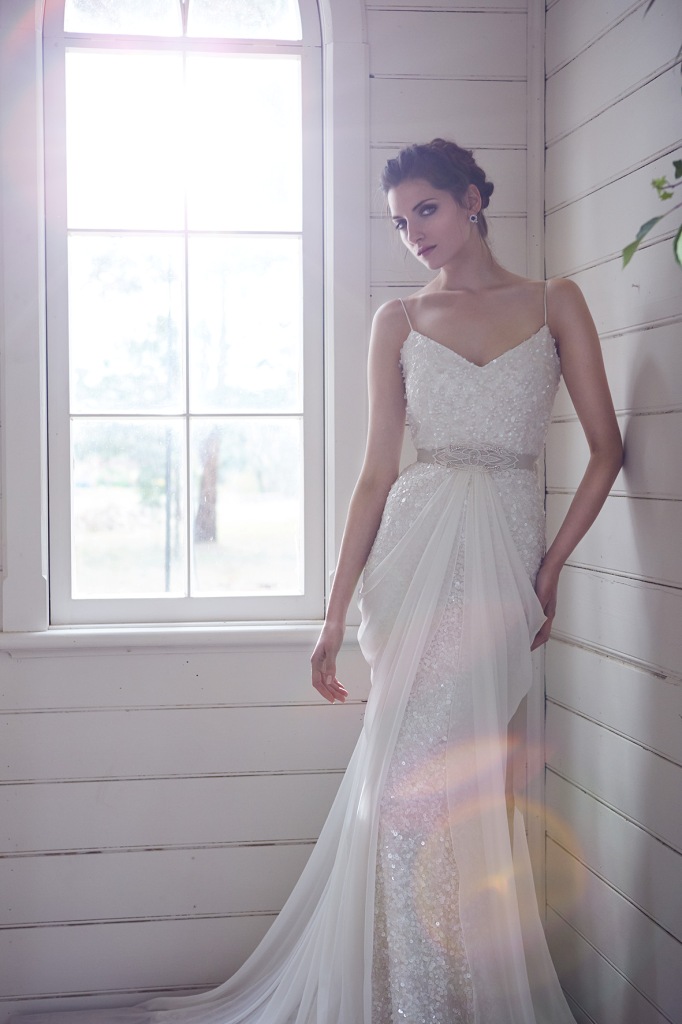 Anya with Genevieve skirt overlay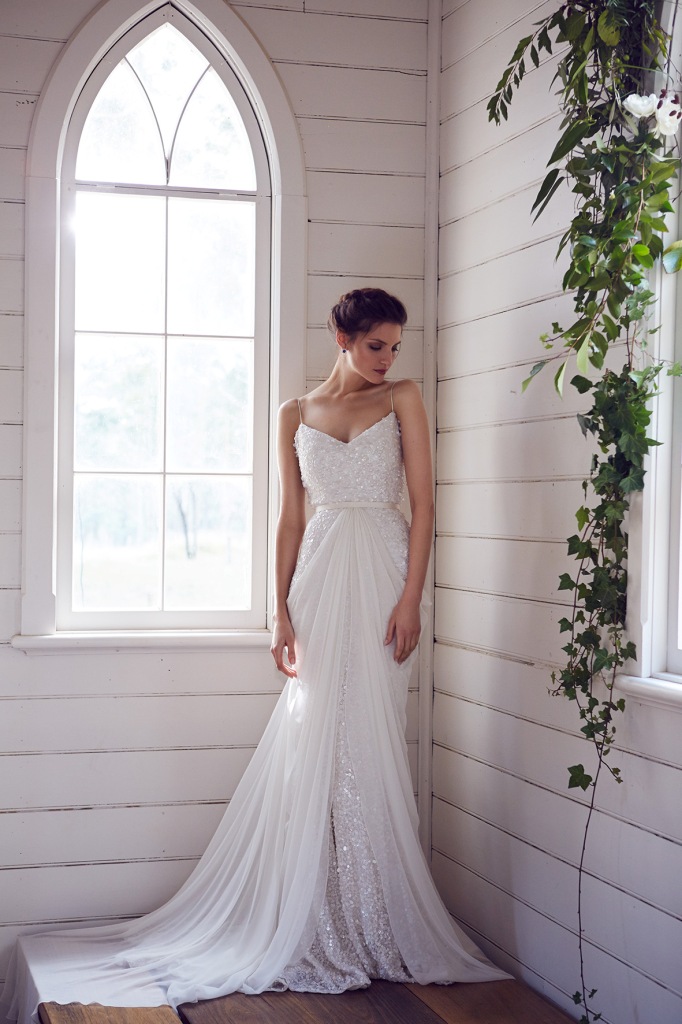 Anya, with Genevieve skirt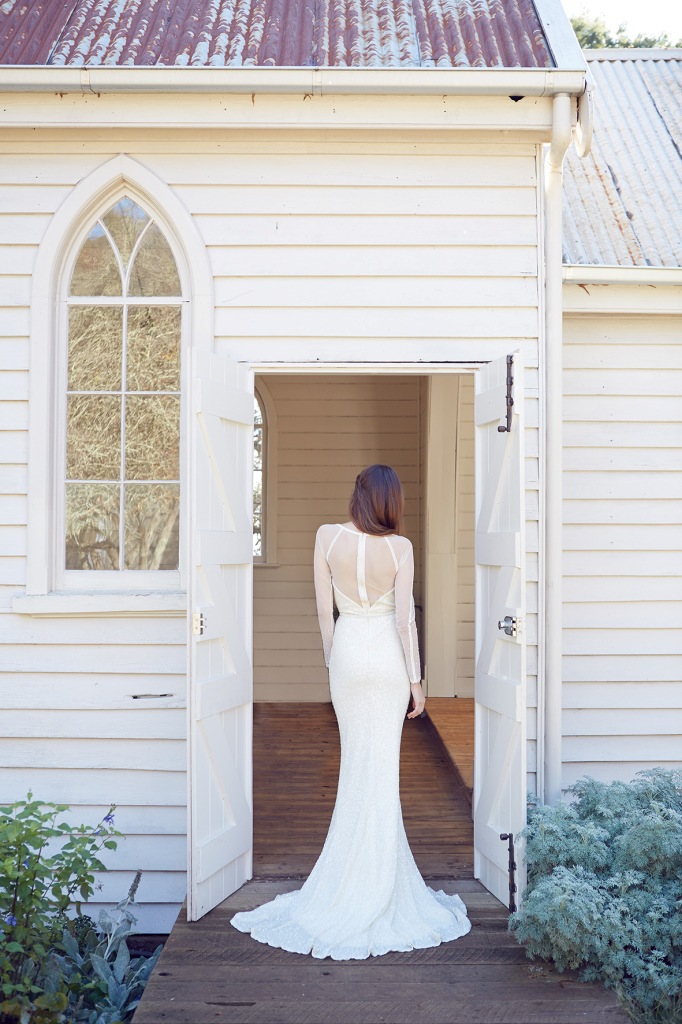 Carina
Please visit  Karen Willis Holmes for all details. All images are copyright and courtesy of Karen Willis Holmes and may not be reproduced without permission.
More features you might like:
A Visit to the Karen Willis Holmes NYC Boutique
Karen Willis Holmes Wedding Dresses 2014