Karen Willis Holmes Wedding Dresses 2014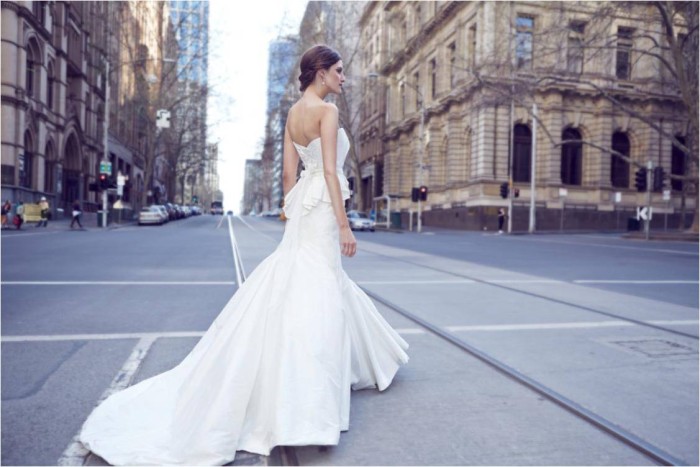 Alassandra by Karen Willis Holmes from the Bespoke Collection
I spent this past weekend poring over images of wedding dresses as hundreds of gowns made their debut at bridal market. I'm excited to see new styles, but since I'm a little wistful about not being there this season, it's also making me reminisce about spring market and some of the highlights there.
One moment that still stands out was meeting one of Australia's top bridal designers, Karen Willis Holmes. I became an instant fan of her style, her beautiful wedding gowns, and the spirit behind this company. One look and you'll see why I consider these to be some of the prettiest wedding dresses in the world.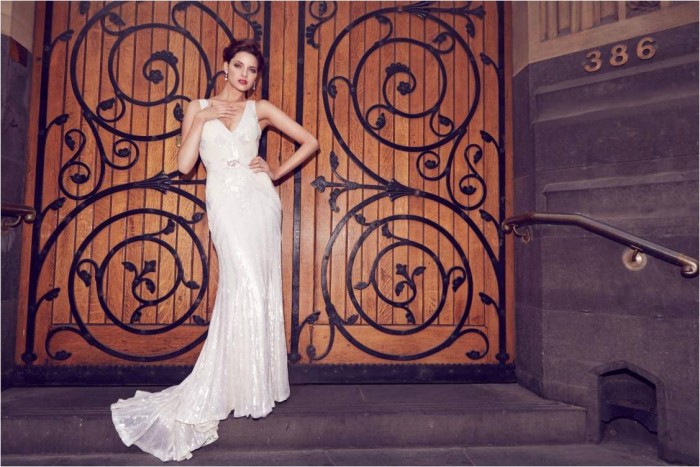 Elvina by Karen Willis Holmes from the KWH Collection
I was lucky enough to feature some of the gorgeous Karen Willis Holmes 2014 wedding dresses after that meeting (See those stunning wedding dresses here),  so I was delighted when I received another preview of the the newest dresses from the KWH by Karen Willis Holmes and Karen Willis Holmes Bespoke Collection that were shown this weekend in New York. Of course, I'm in love all over again.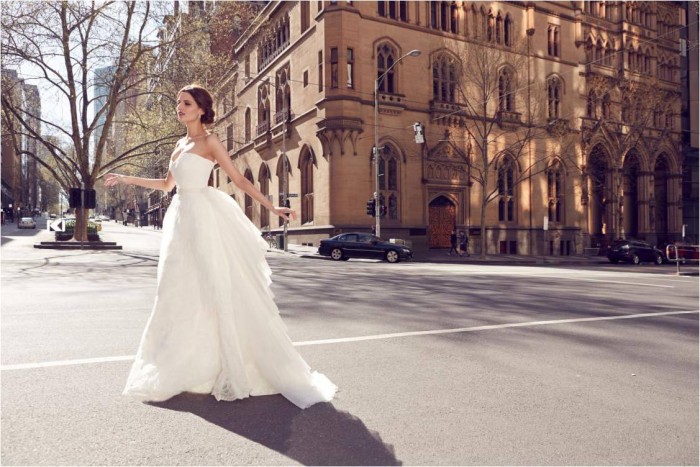 Willow by Karen Willis Holmes from the Bespoke Collection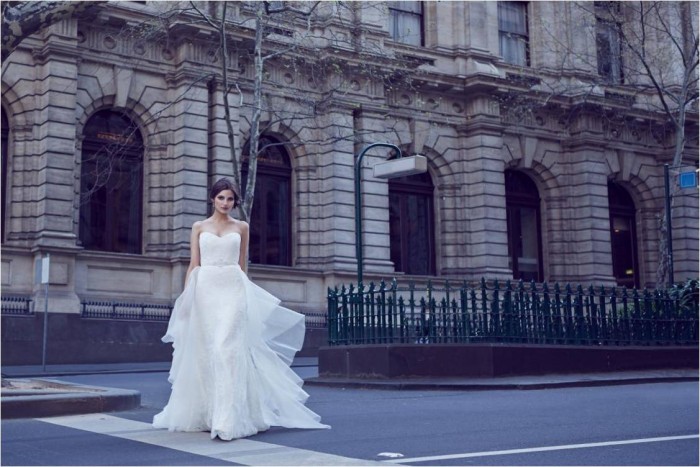 Willow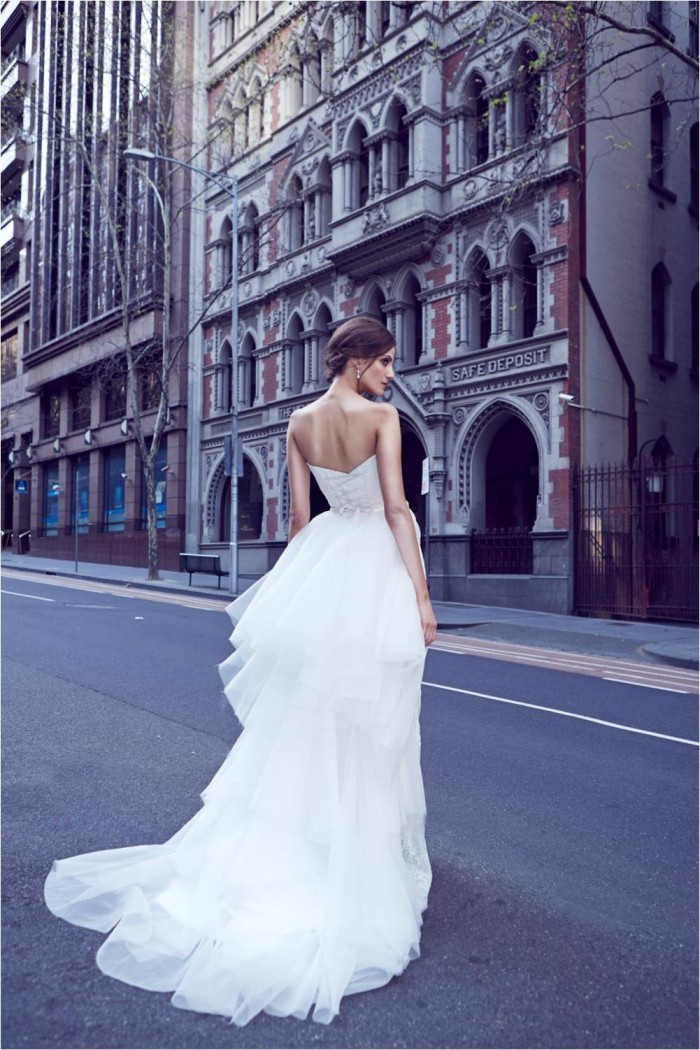 Willow, back detail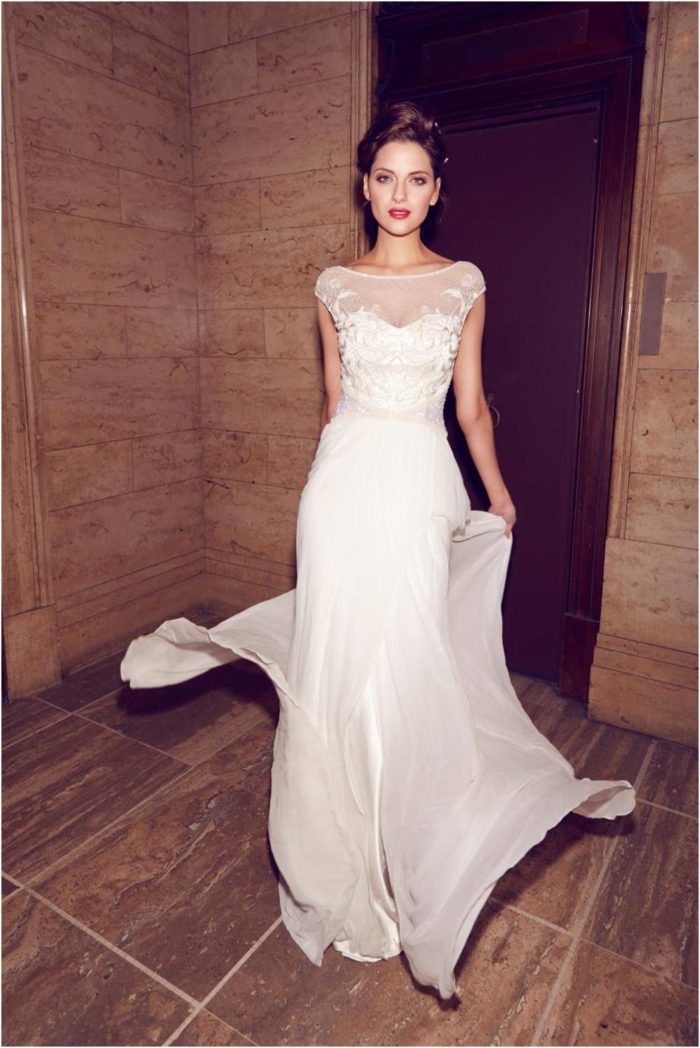 Jamie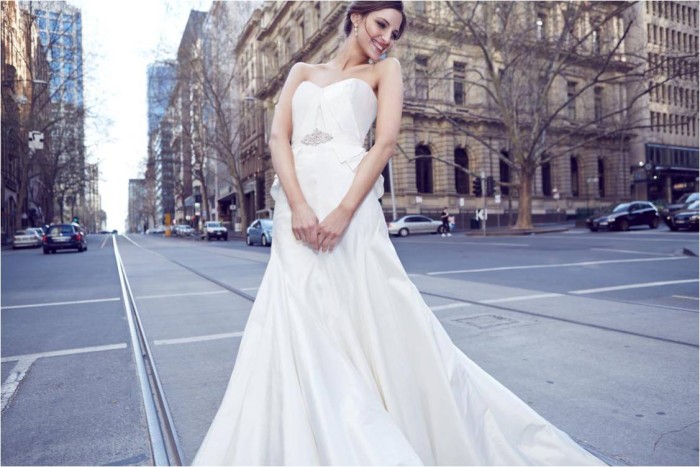 Alassandra
The forward-thinking and metropolitan influence can be felt in this collection. The cities of Sydney, New York, and Melbourne have influenced Karen Willis Holmes' style and this collection in particular. Look closely, and I think you'll see some beautiful and architectural shapes similar to the hallmark buildings of those cities. I can sense the glamorous Art Deco style of the Chrysler Building, the iconic shell shape of the Sydney Opera House, and the  juxtaposition of timeless historic buildings and gleaming modern styles that are the trademark of Melbourne's cityscape.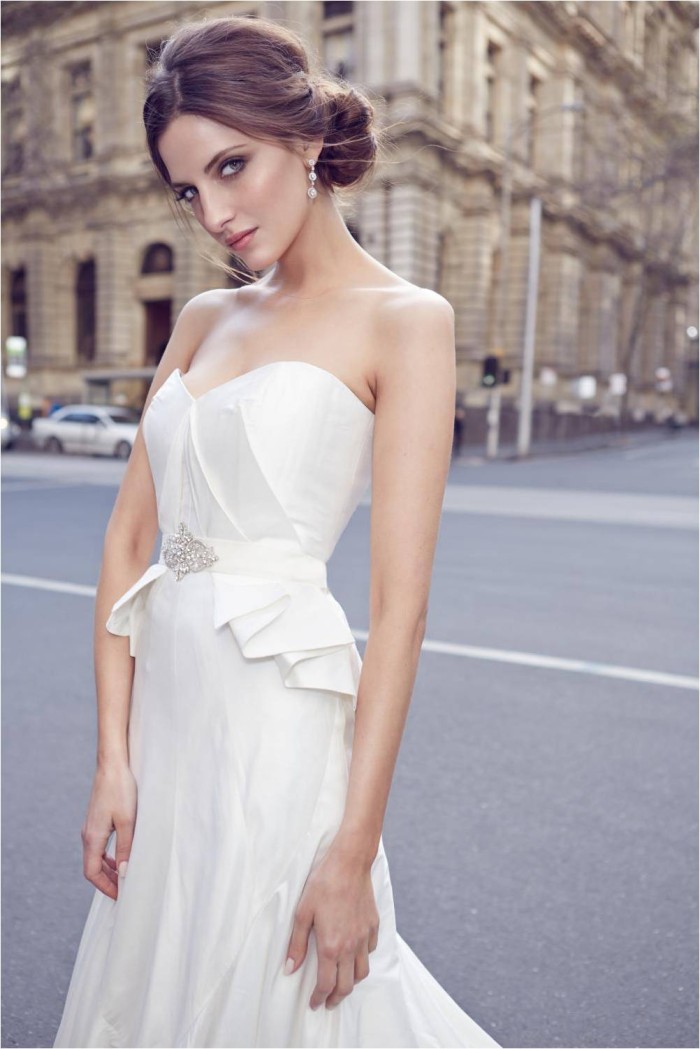 Alassandra,  bodice detail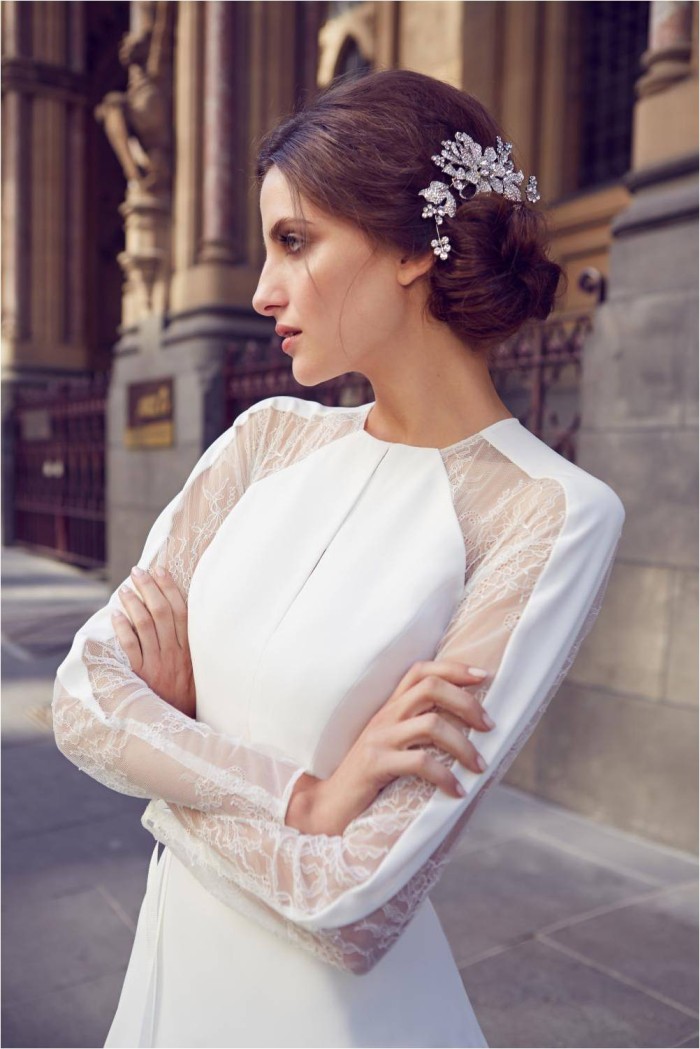 Emmy, sleeve detail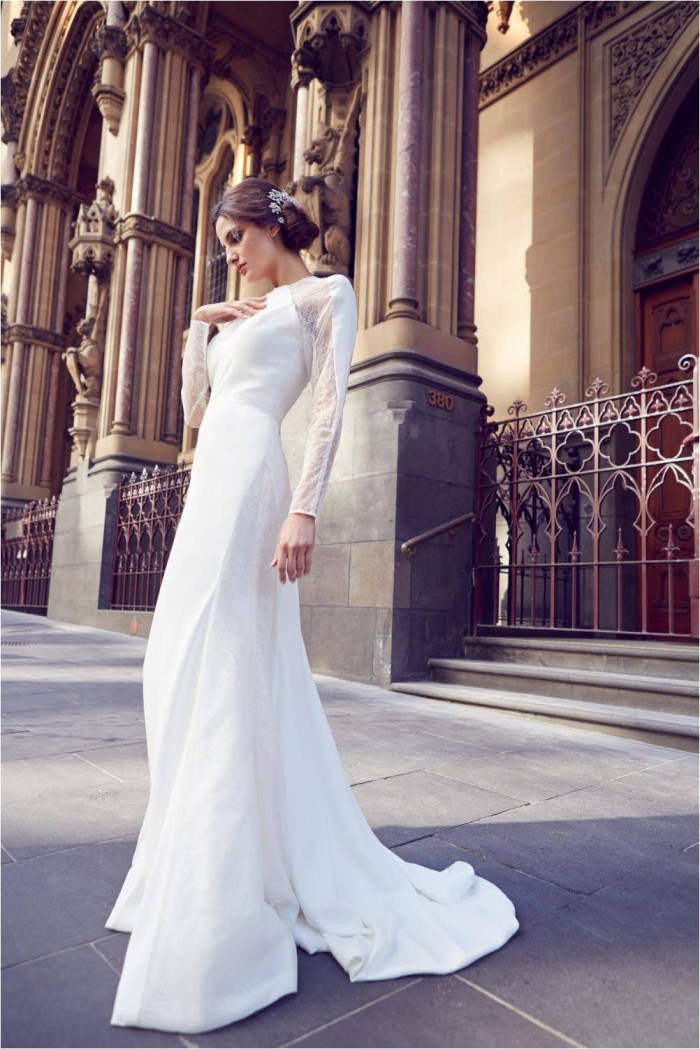 Emmy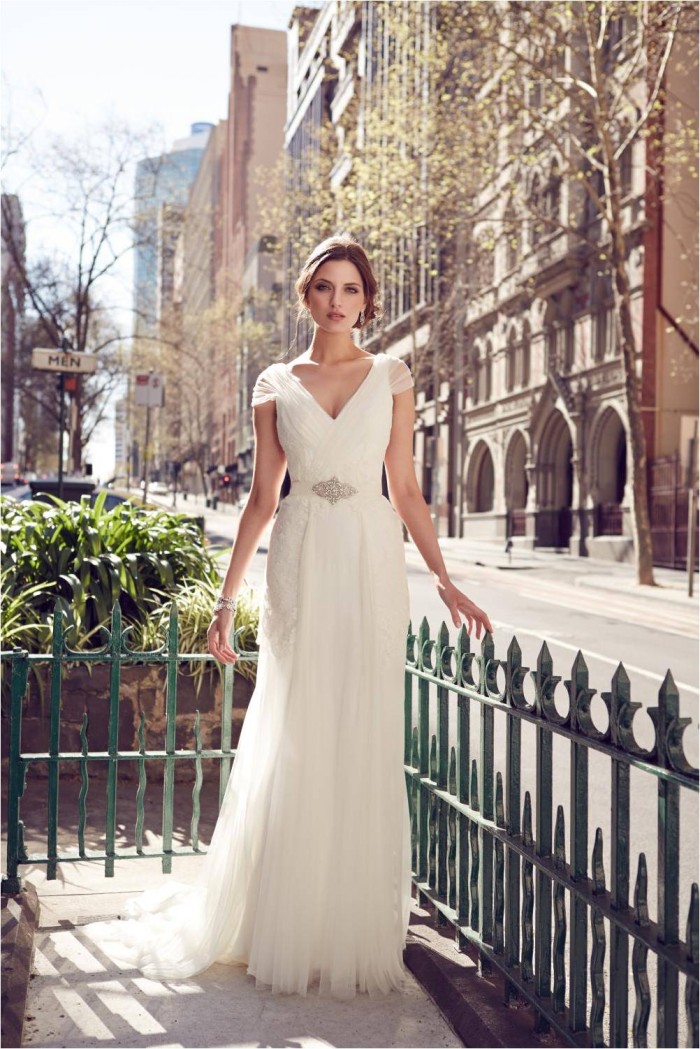 Lyla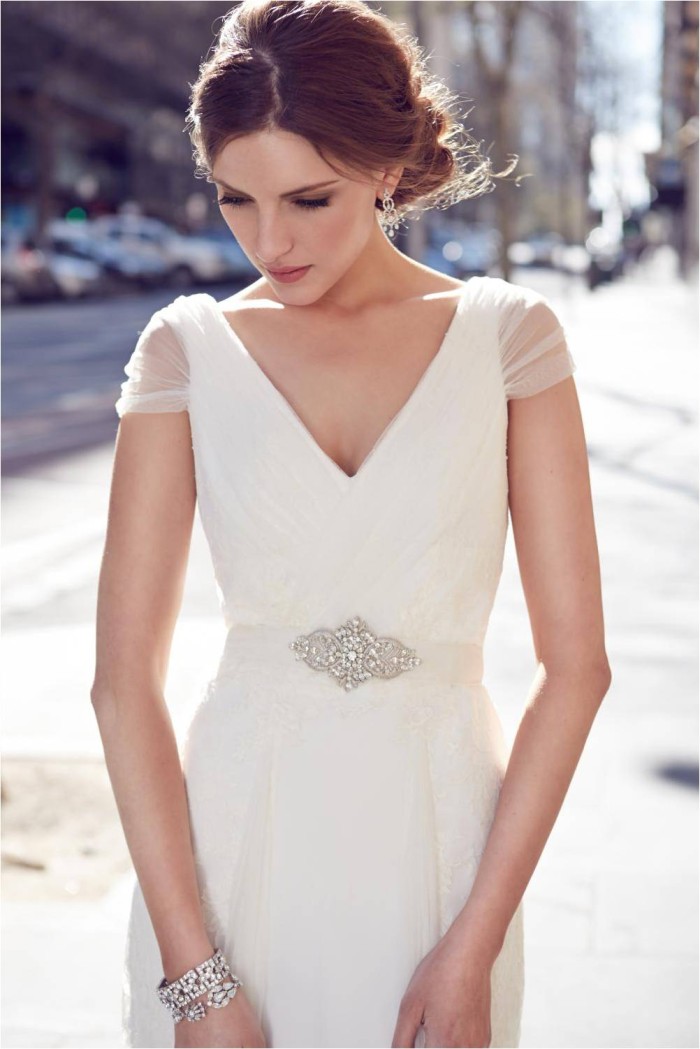 Lyla, bodice detail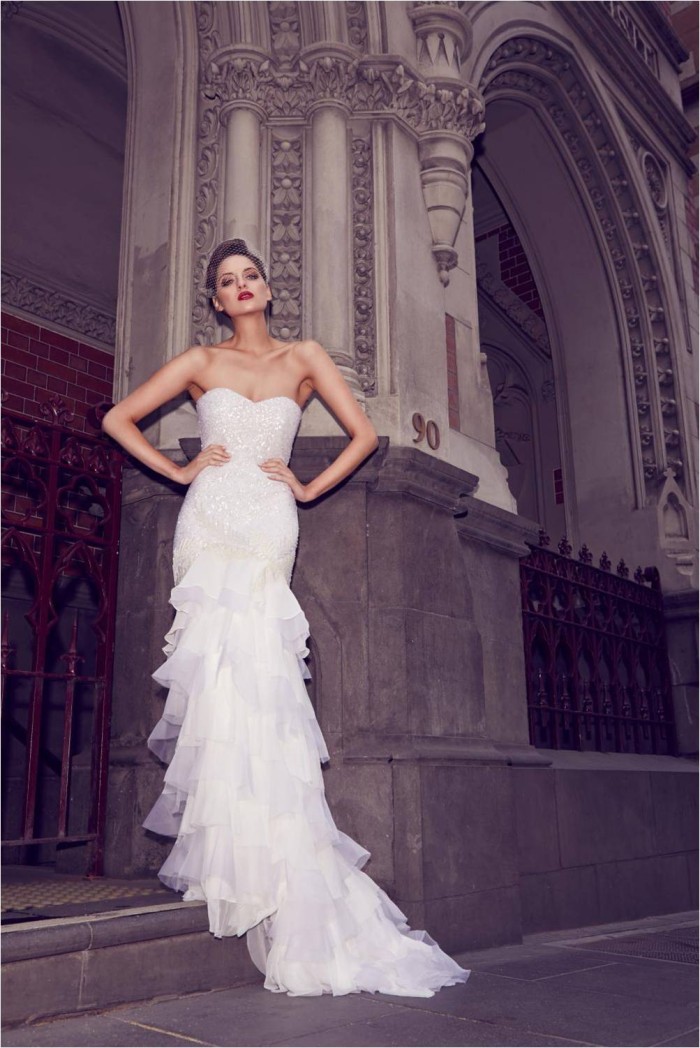 Rosetta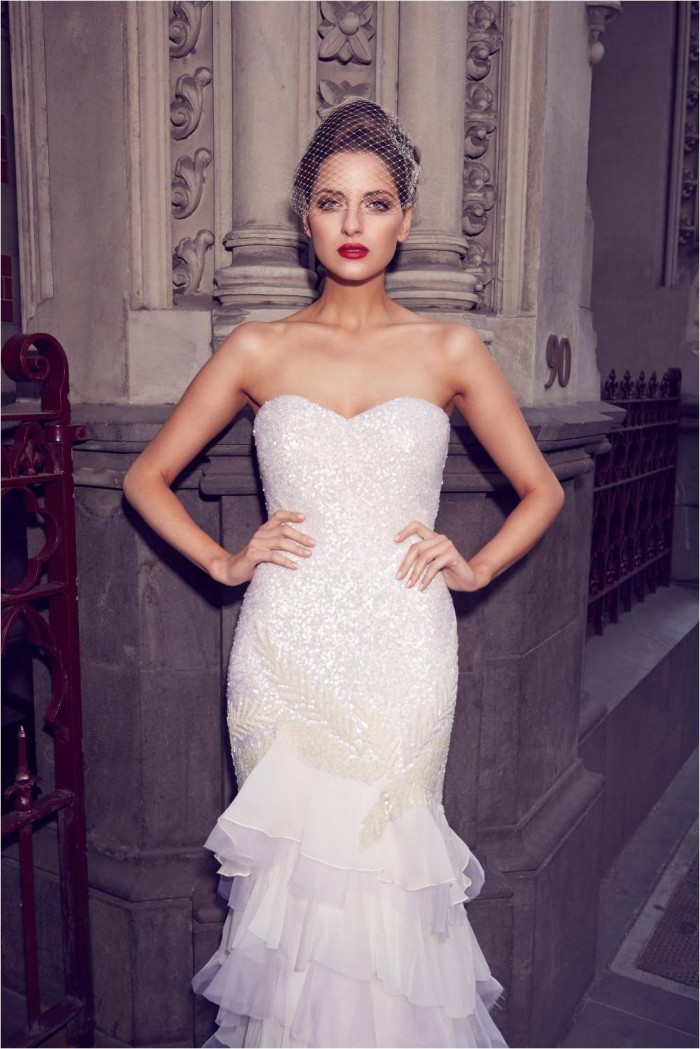 Rosetta, bodice detail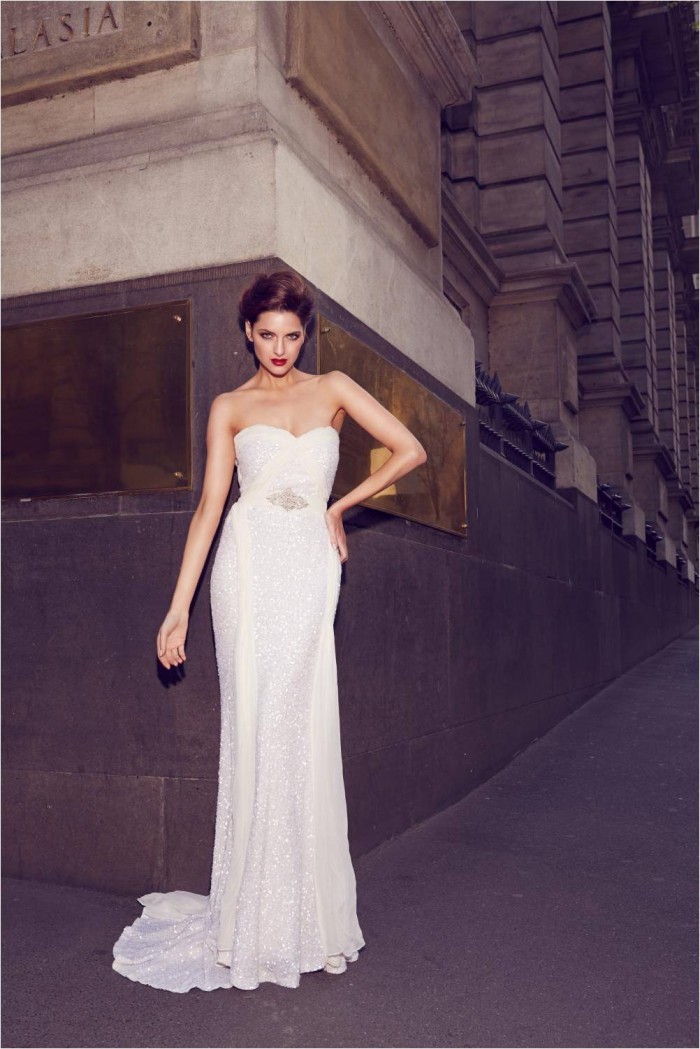 Taylor
All of the Karen Willis Holmes bridal collections will soon be available at several US stockists. I can't tell you how excited I am know that these gowns will soon be available to brides in my own timezone. No matter where they are located, these styles have certainly found a home in my heart; and I imagine brides-to-be worldwide will find themselves similarly at home and in love with these dresses!
For more information, visit:
Related pages:
Karen Willis Holmes 2014 Preview