Wedding Dresses from the THEIA White Collection for Fall 2015
The latest collection from THEIA hit the runway during New York Bridal Week this past week and Dress for the Wedding has a beautiful look at this sparkling collection.

Yel Ana, a hand woven ribbon tweed coat with satin collar
Winter-Inspired Wedding Dresses from THEIA
If a bride ever asks me to find the perfect winter wedding dress, I know I'll certainly be showing her this collection -- it is the perfect choice for the winter bride.  THEIA's collections are created with the goddess-like qualities of all women in mind, and this latest grouping celebrates the Snow Goddess.  This particularly innovative 2015 bridal collection from THEIA creative director and designer, Don O'Neill, has handwoven bridal coats, cashmere details, and artfully designed crop tops.  Yes, I fully realize having "crop top" referenced as winter wedding dress sounds wrong, but wait until you see it!  These gowns are perfect for a winter wedding, but so many of the gowns will suit a bride of any season.
The range of creativity in these bridal looks is remarkable and elegantly expressed. Have you ever seen a a cable knit turtleneck cashmere wedding dress? Well, you're about to. It was created by a socially-responsible Mongolian cashmere company, Naddam, and by melding two cultural references --Don O'Neill's Irish roots, and the talents of these Mongolian artisans -- 'Erin', a gown that calls to mind the "iconic stitches of an Irish Fisherman's sweater" was created. You also won't want to miss several spectacular ice blue gowns, which perfectly channel the Mongolian frozen tundras, glaciers, and icy rivers that also inspired this collection. This collection of amazing statement gowns is perfectly interspersed a few classic lace gowns, that look like they were cut from intricate snowflake patterns, and beadwork that reminds me of icicles and frost. Enjoy!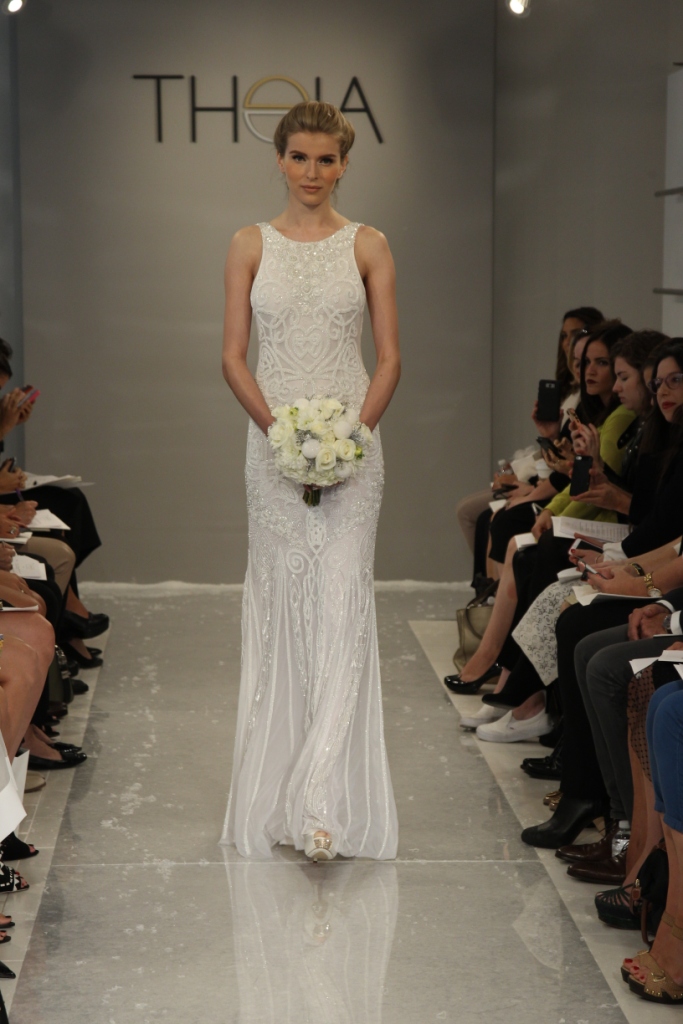 Tara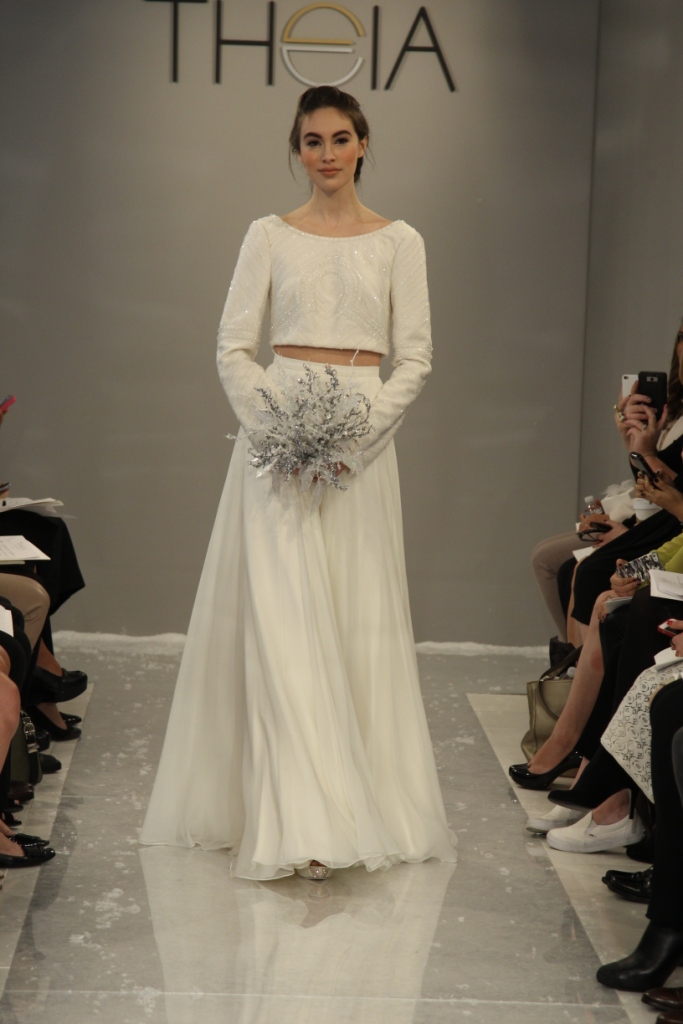 Faye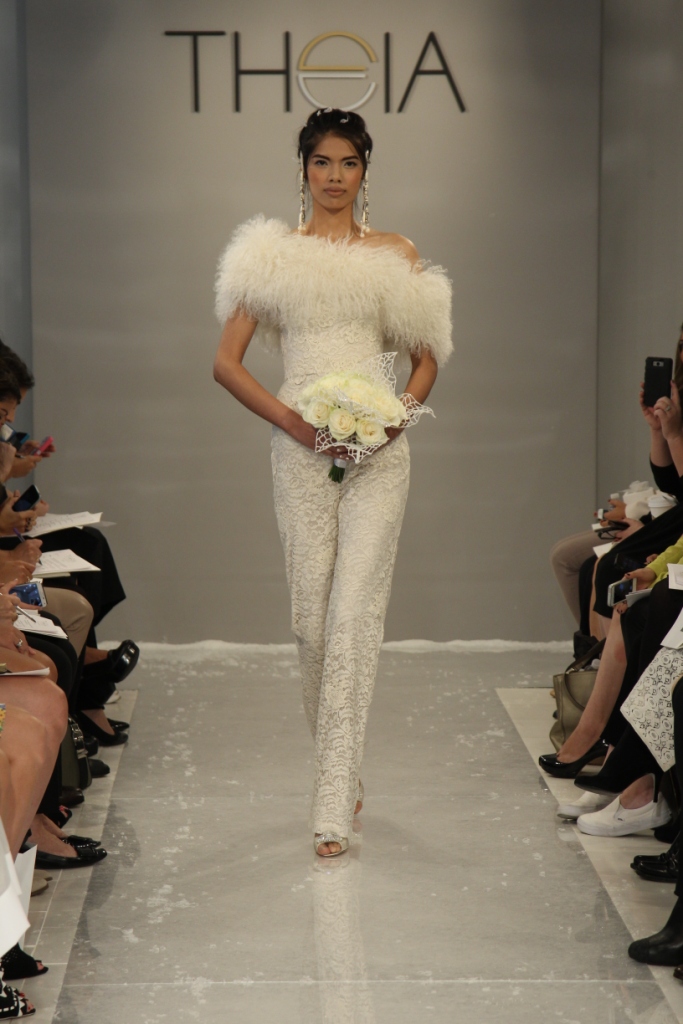 Naomi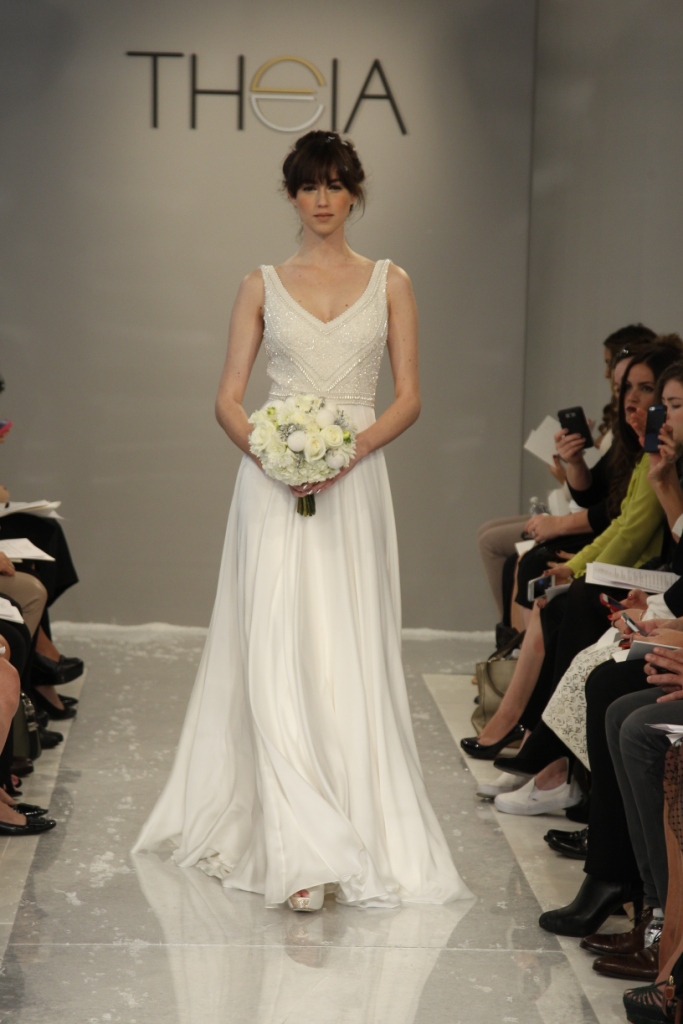 Nava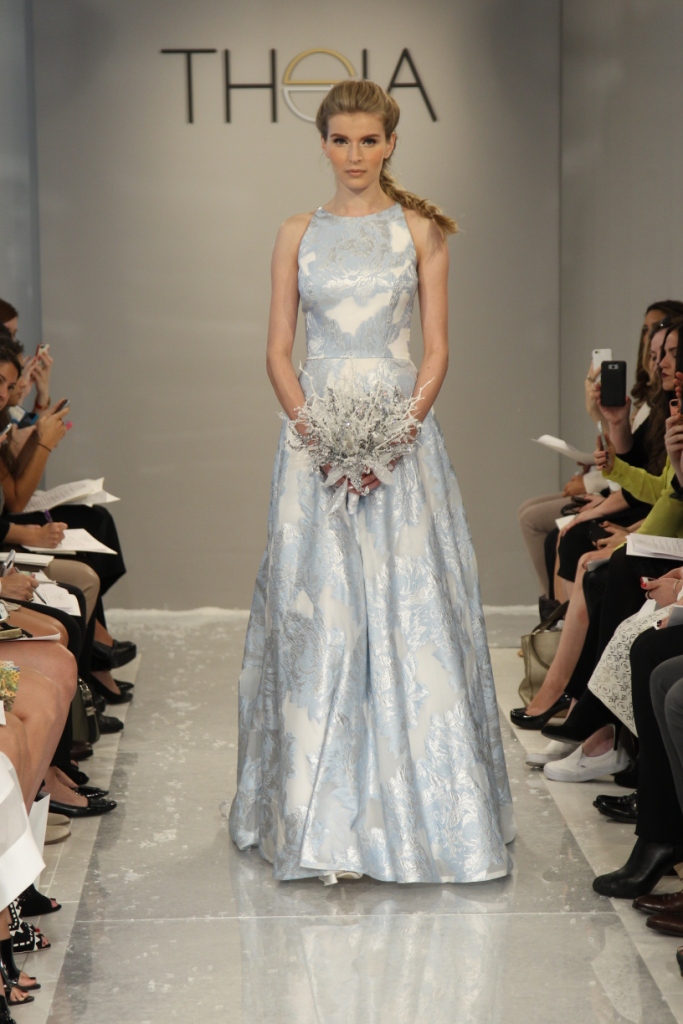 Erdene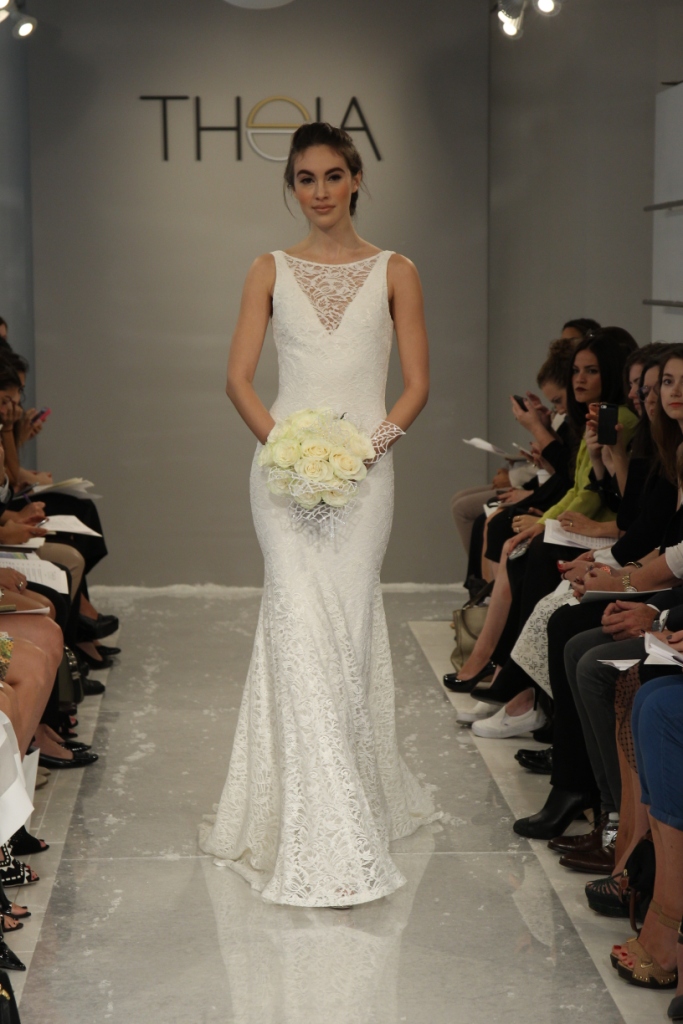 Daphne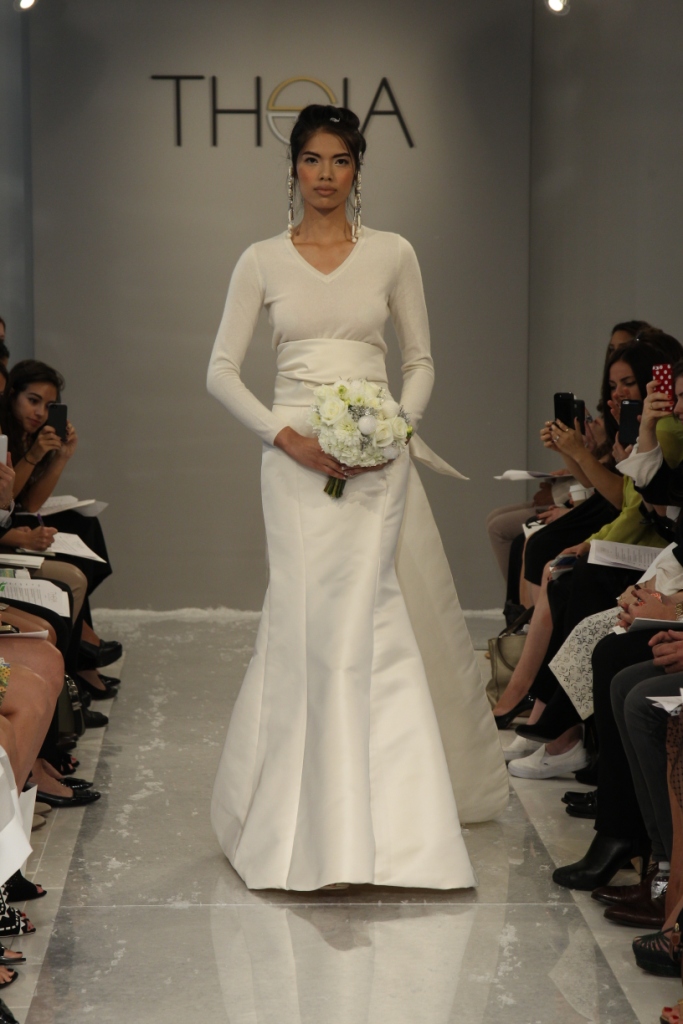 Kushi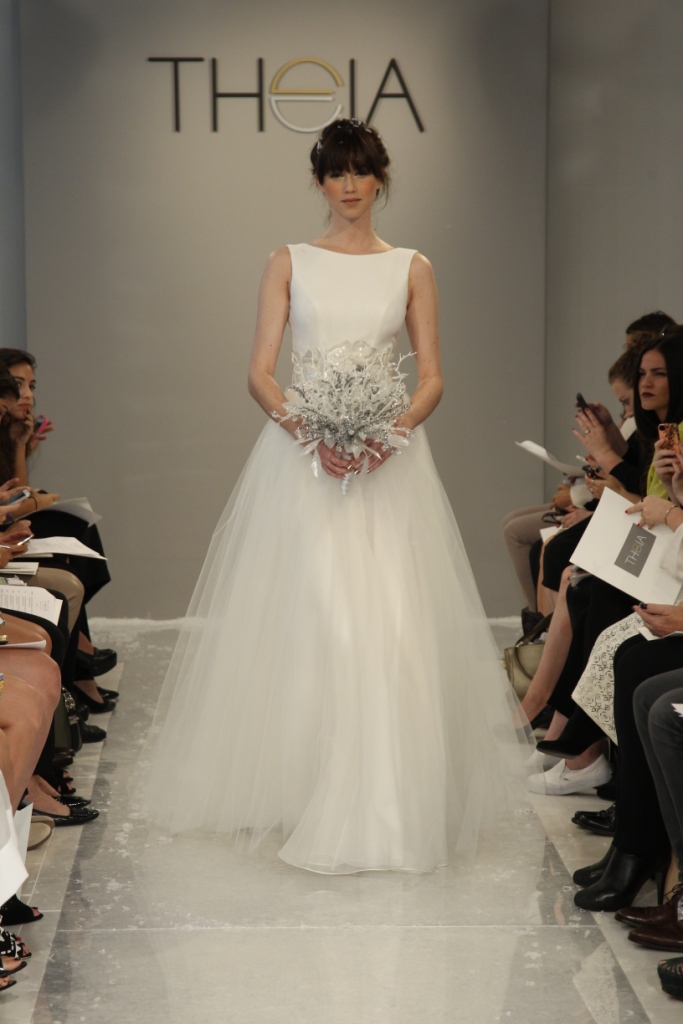 Victoria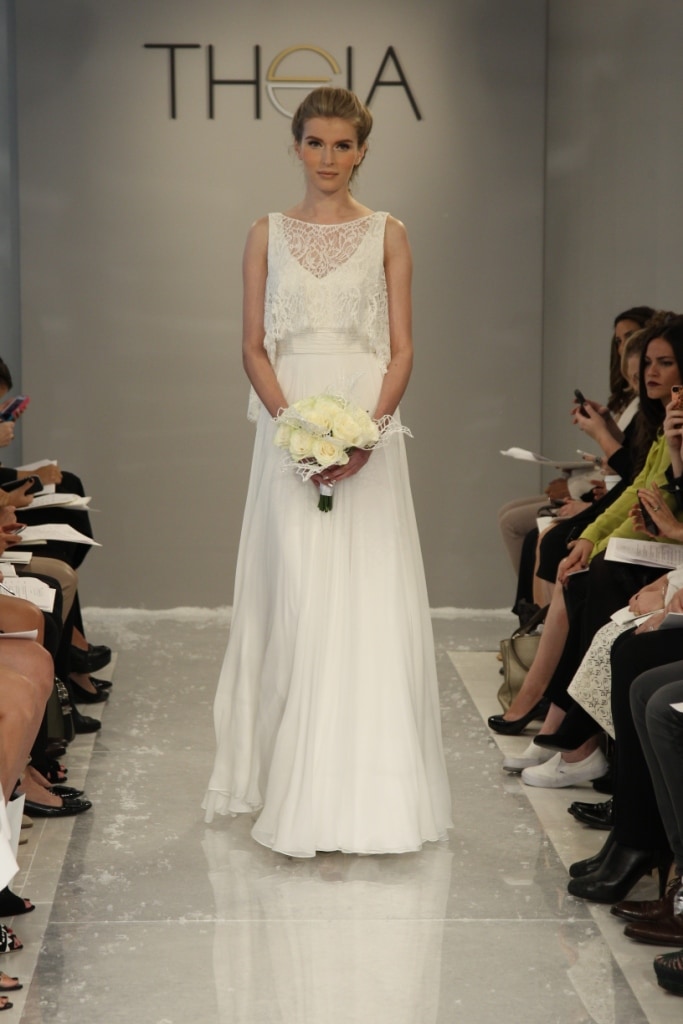 Niamia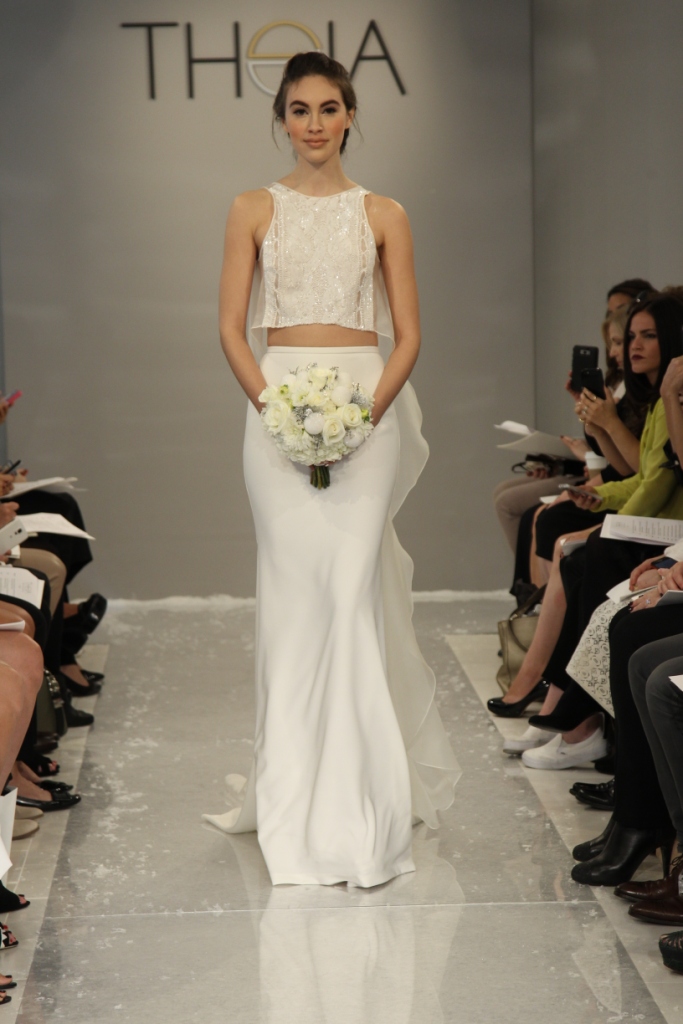 Suren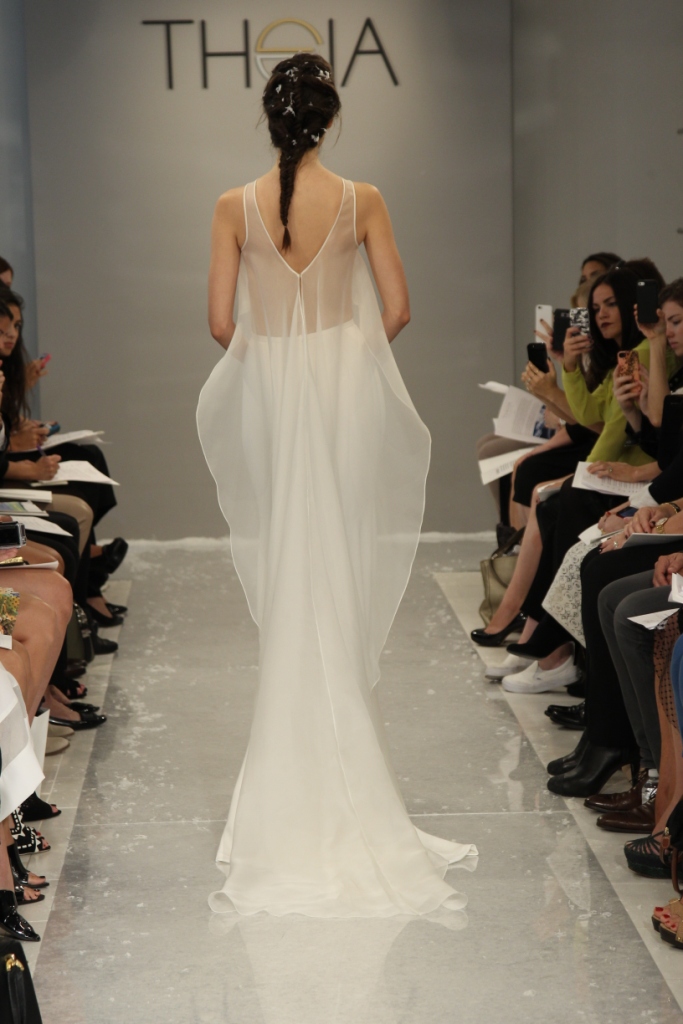 Suren, back detail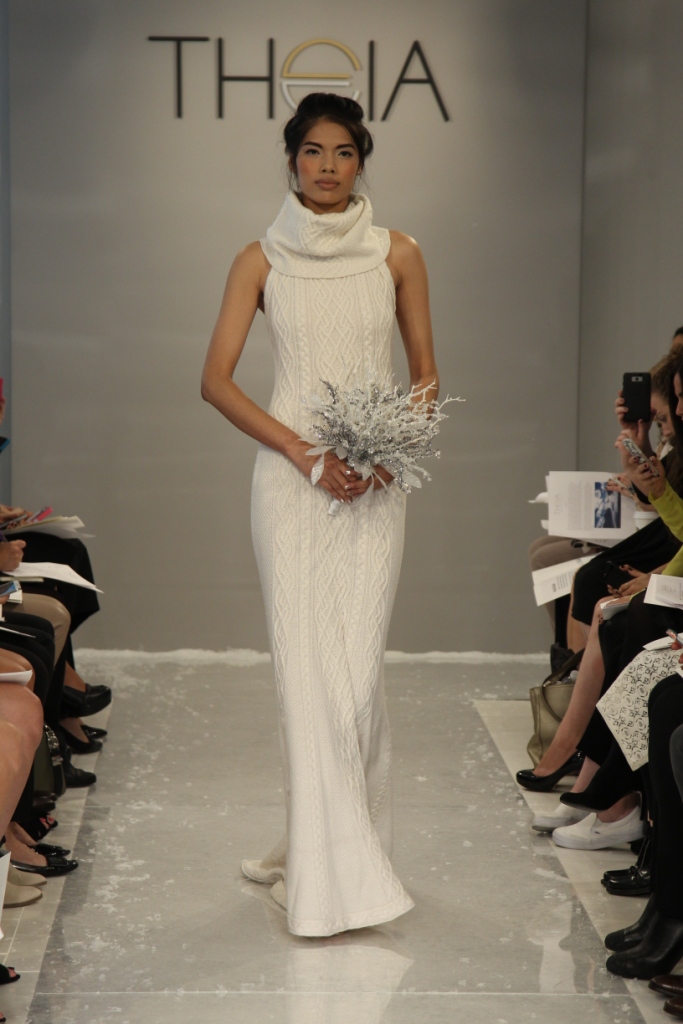 Erin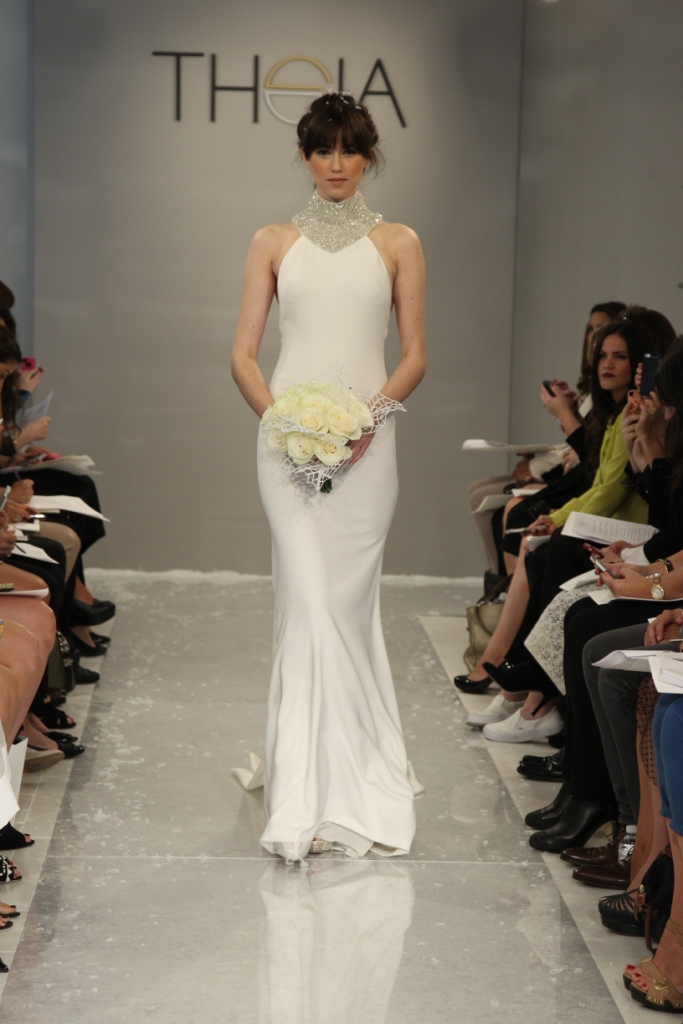 Arianna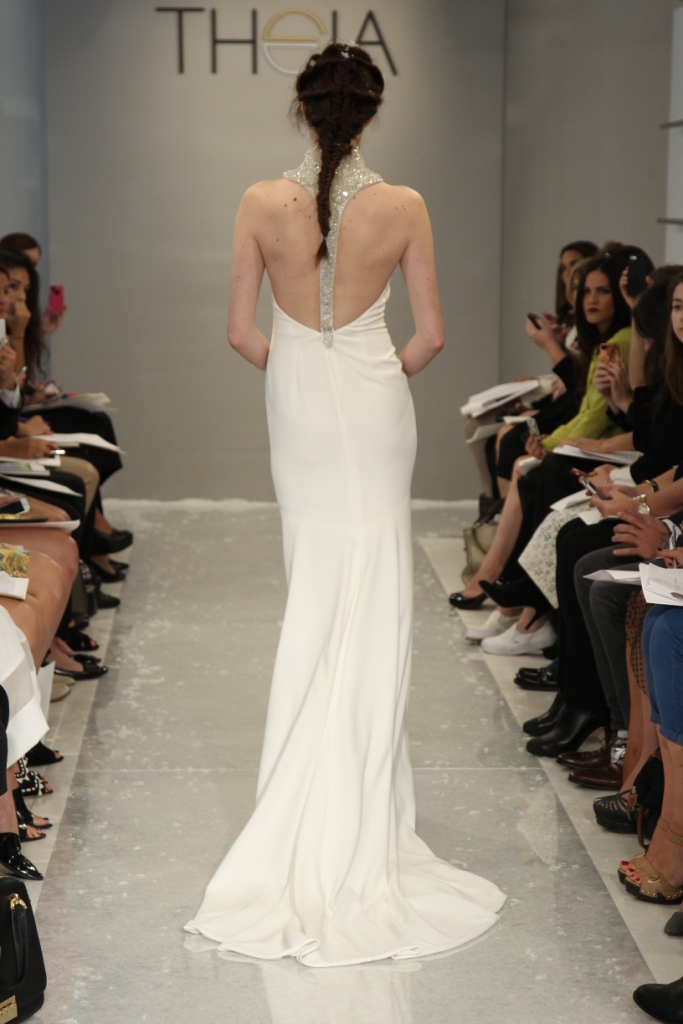 Arianna, back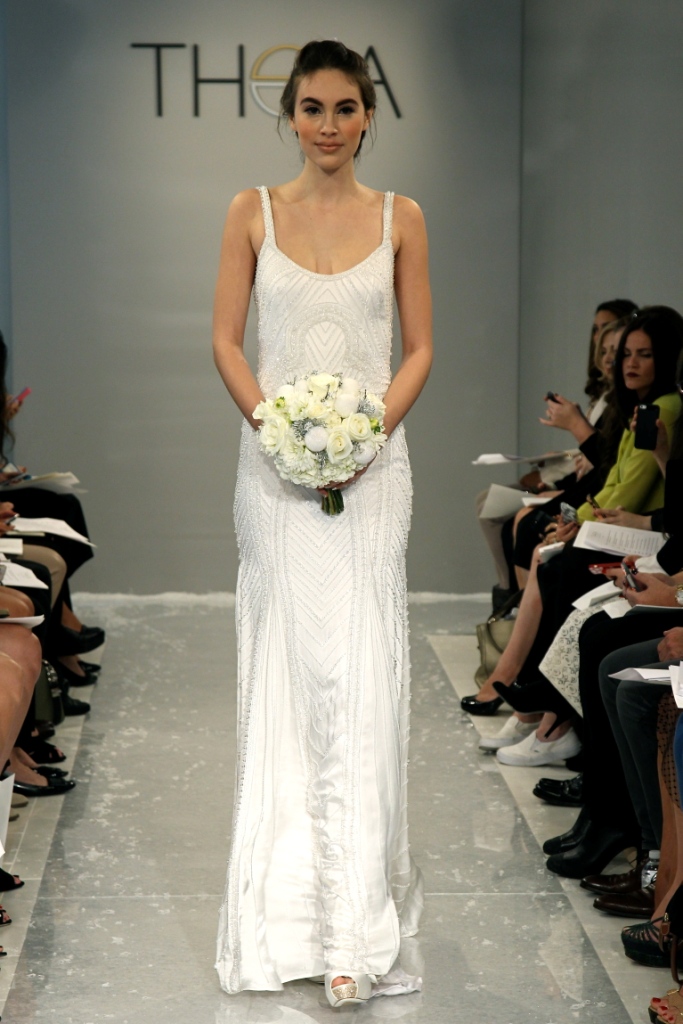 Suana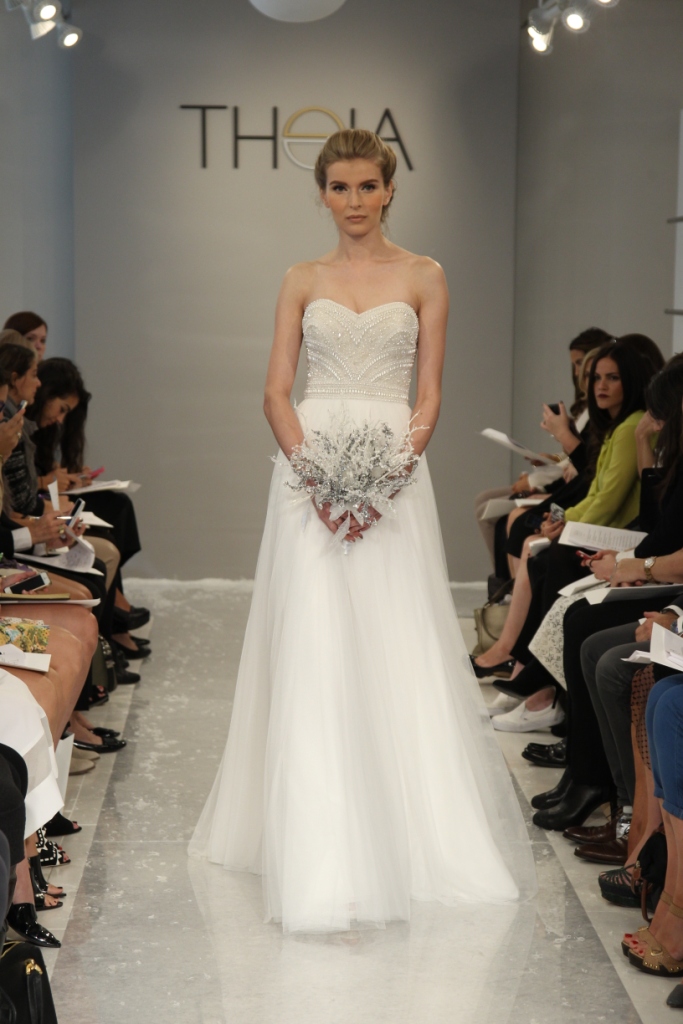 Kerry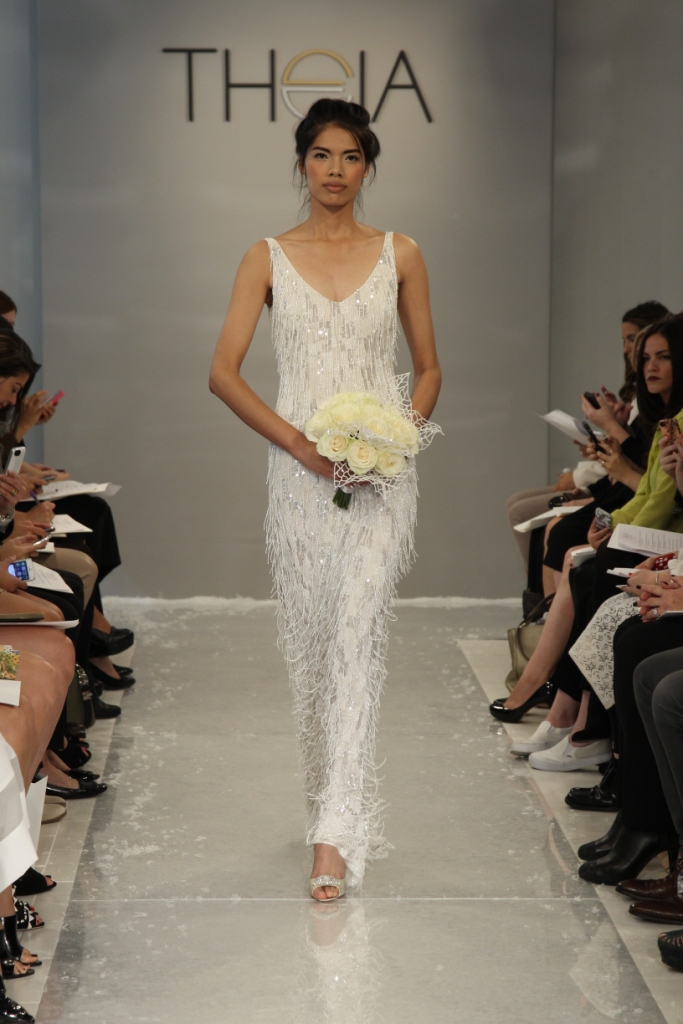 Anastasia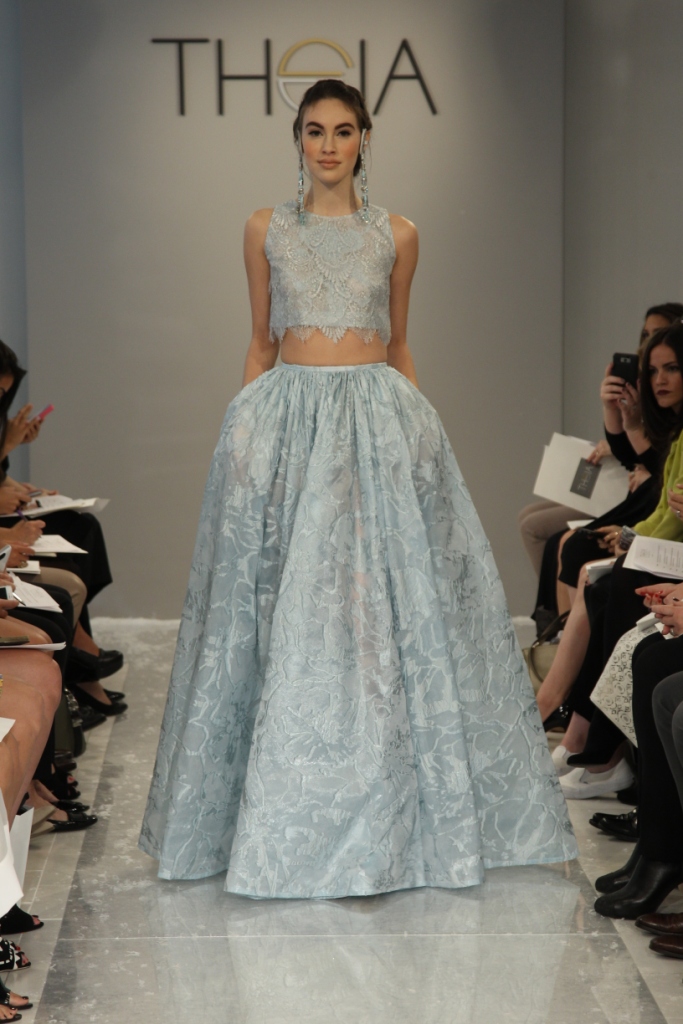 Leia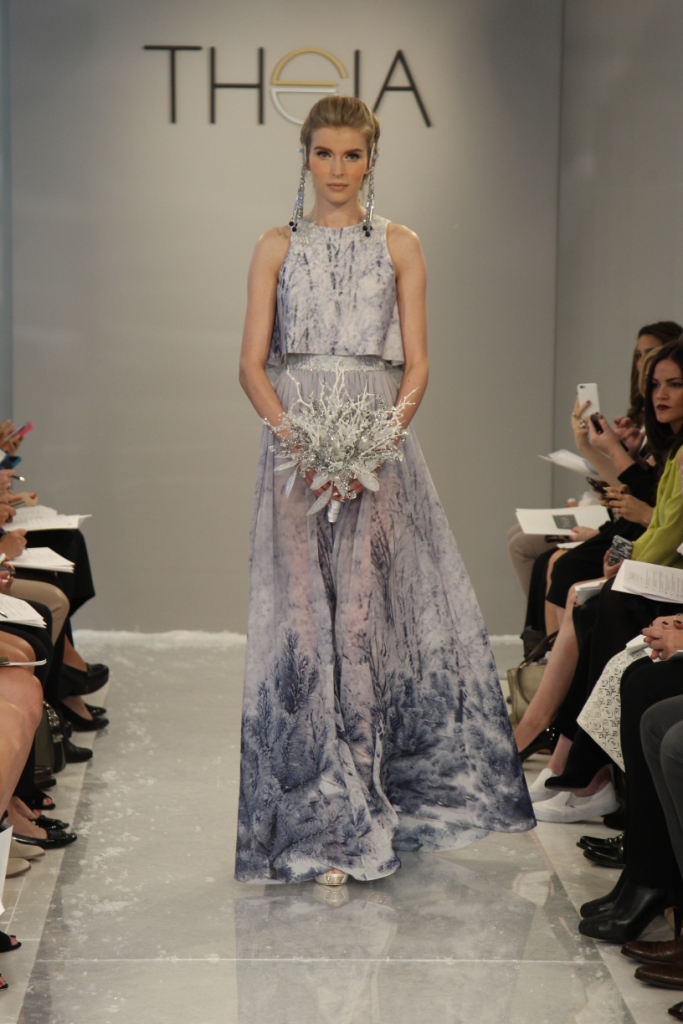 Silvia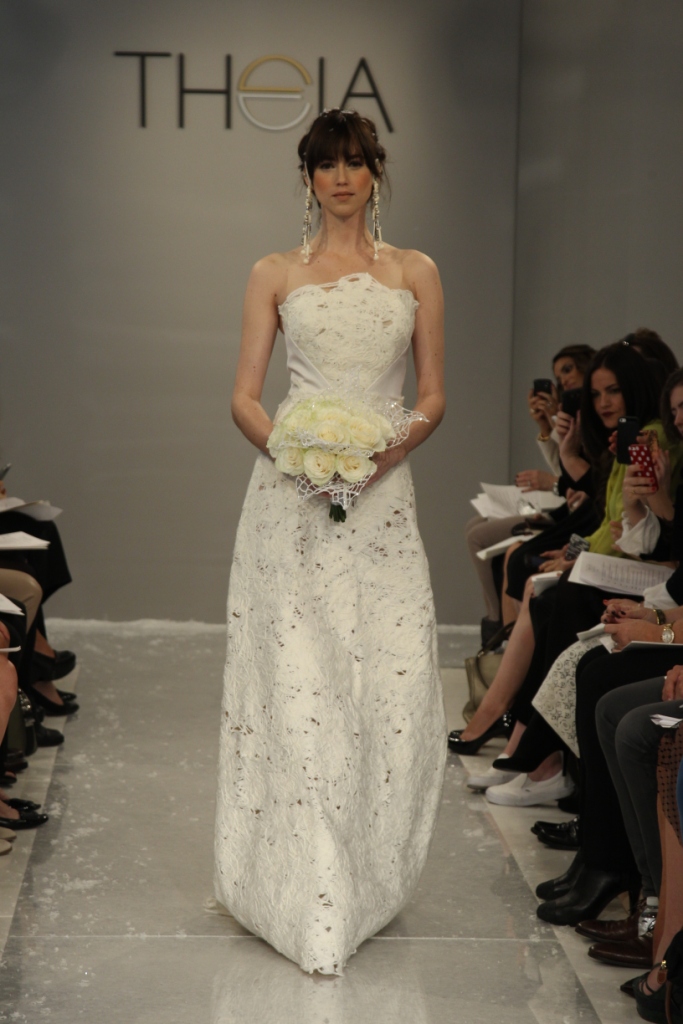 Umai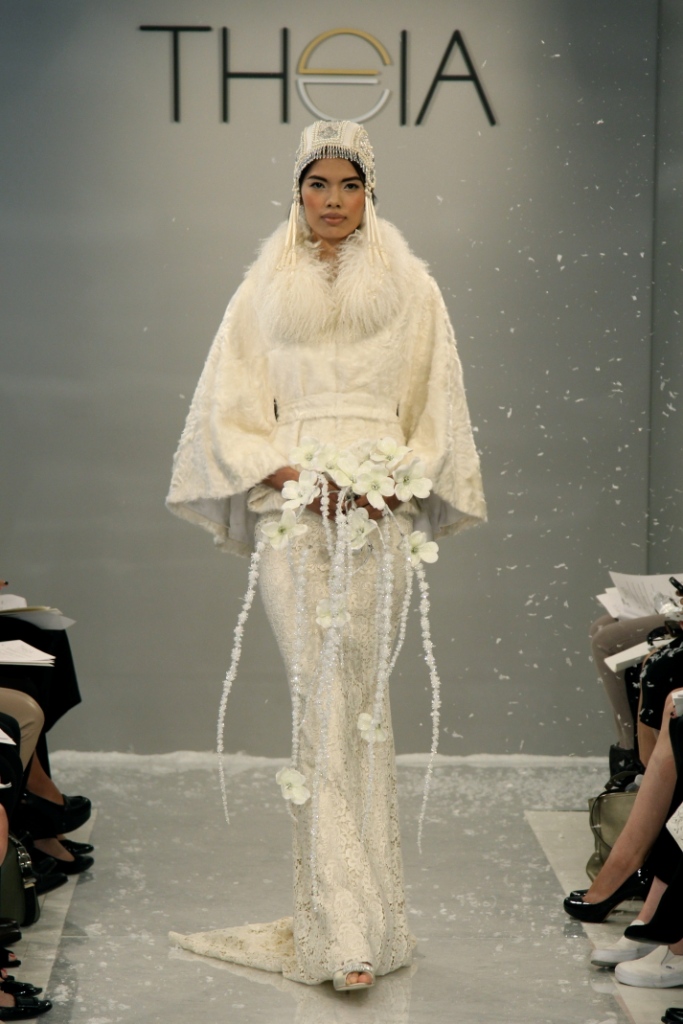 Ana
For more details on the fine bridal boutiques that carry THEIA, please visit theiacouture.com.
All gowns from THEIA White Collection 2015
Runway show credits: PRESS Melissa Veniero Ciavirella //HAIR Shanna Perrotta // MAKEUP Susan McCarthy  // FLOWERS Fleur De Pascal // RUNWAY PHOTOGRAPHY  Robert Mitra // VIDEO
Wolfgang Gaebler // MODELS  Caitlin Lyon - Fenton Moon / Heather Aboff – Silent Direct / Locke Chen – ONE Management /Irina Kondratyeva- Q Management // MUSIC Simon Wheeldon  
More ideas you might enjoy: