Amsale Wedding Dresses Spring 2015 Bridal Collection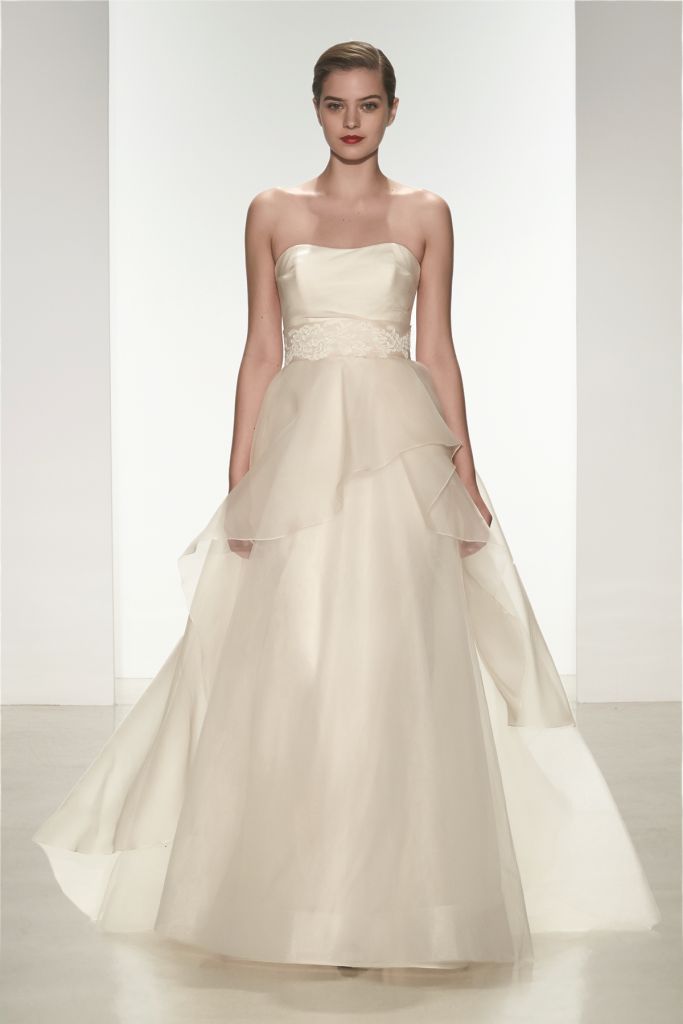 Hailee, one of the wedding gowns in the Amsale Spring 2015 Collection
Amsale Spring 2015 Bridal Collection
Amsale has always been known for simple, clean lines, borne out of designer Amsale Aberra's preferred aesthetic, and her search for a classic, simple wedding gown for her own wedding. But the word "simple" here, can be misleading, because when one sees these gowns on, or up close, it's clearly a rare talent to be able to create wedding gowns with such impeccably clean and refined touches; it is not a simple task at all. It is a balance of fabric, seaming, and understanding the feminine form, and then perfectly paring away any unnecessary distractions.
In addition to a beautifully sleek, modern aesthetic, the Amsale Spring 2015 Bridal Collection also featured wedding dresses with delicate touches of color in barely-there pinks, soft vanilla tints as well as an array of sheer fabrics, illusion necklines, and sheer backs with exquisitely placed florets and embellishment.  It is "simplicity" on a grand level, and this collection was certainly one that had several of the top wedding gowns for the season for me. Which one of these bridal gowns delights you the most?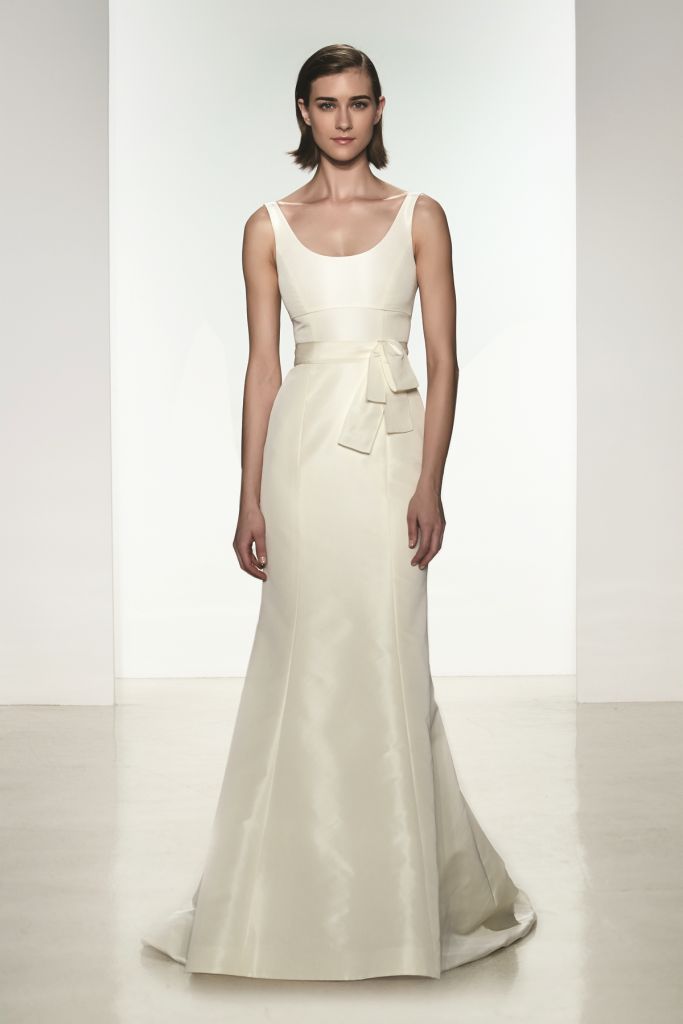 Cate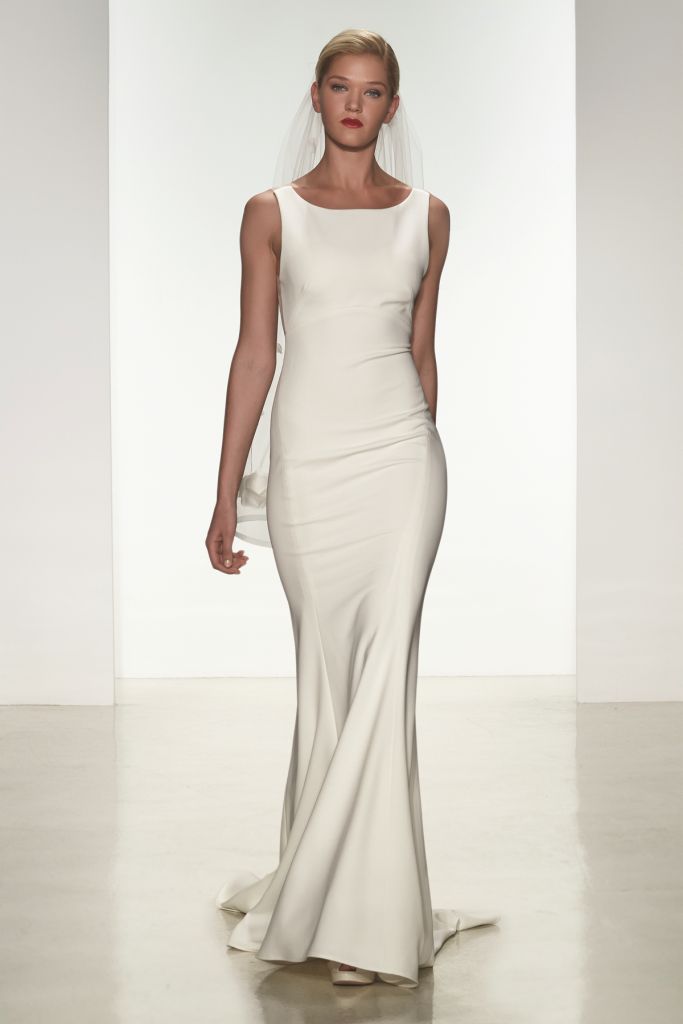 Heather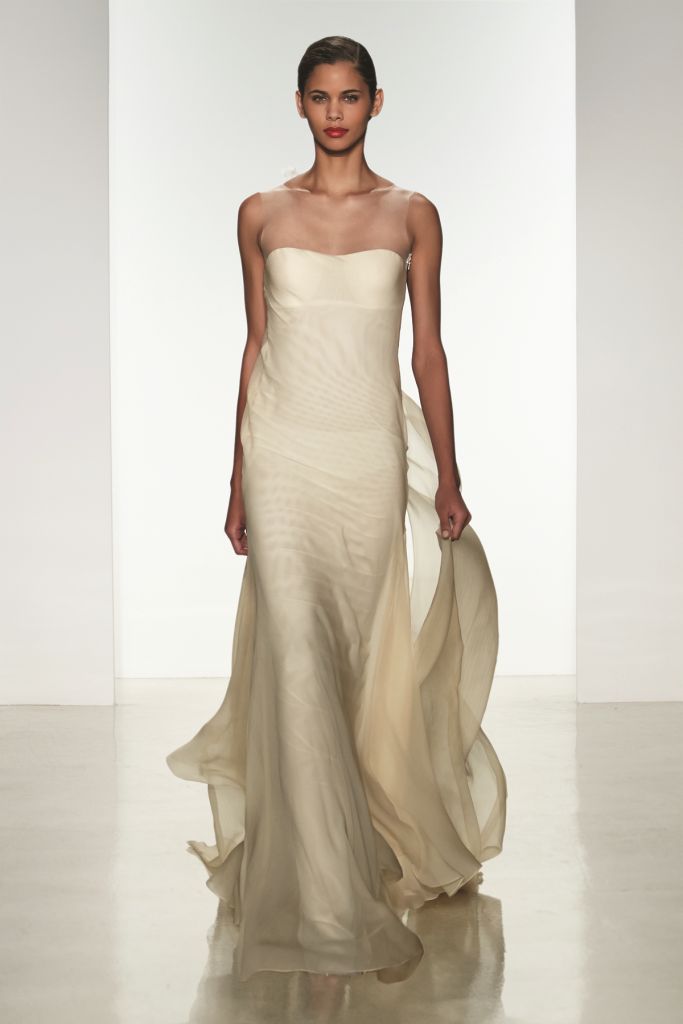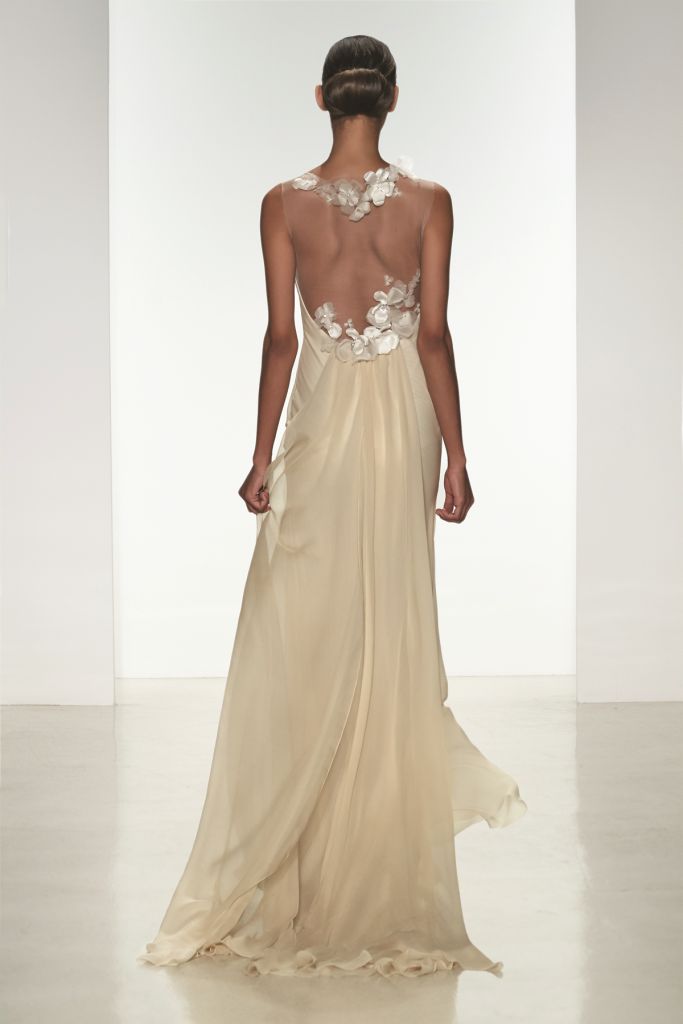 Jade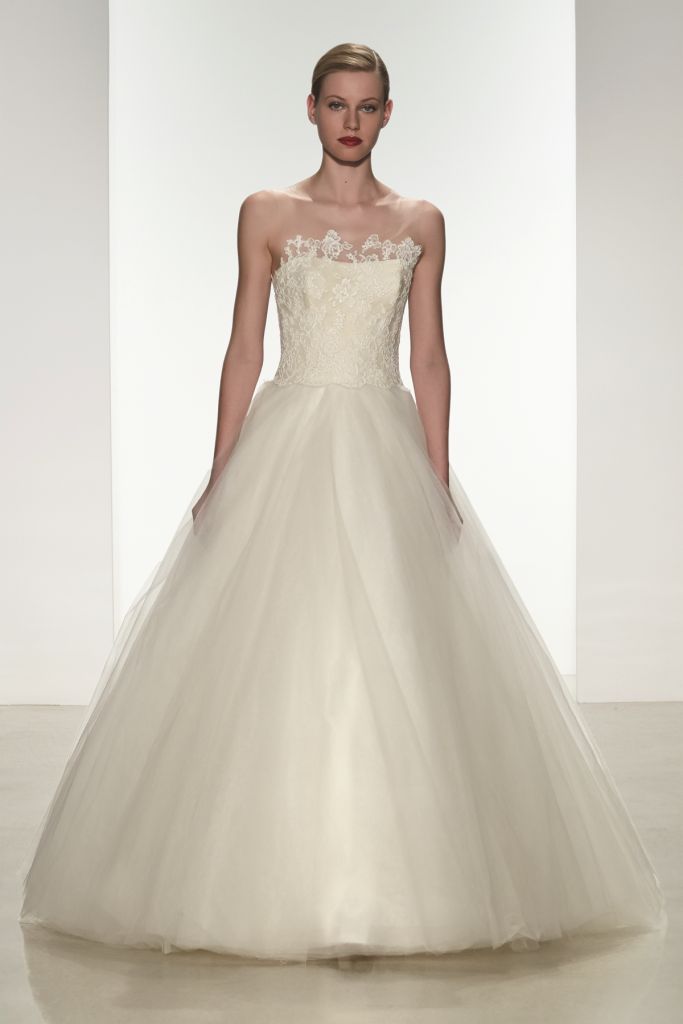 Kelly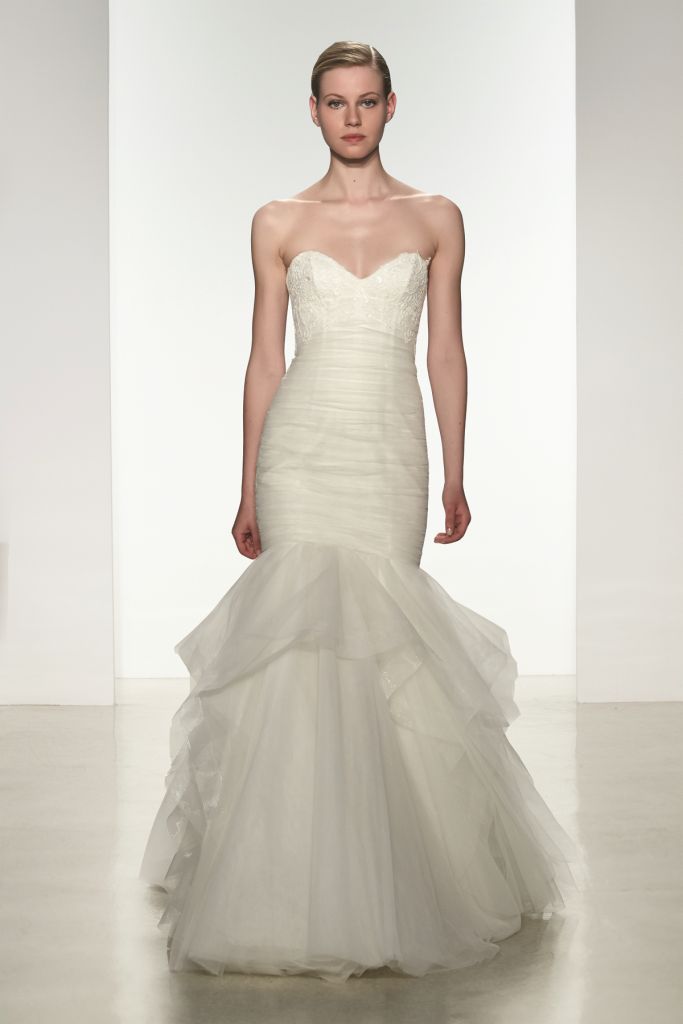 Aimee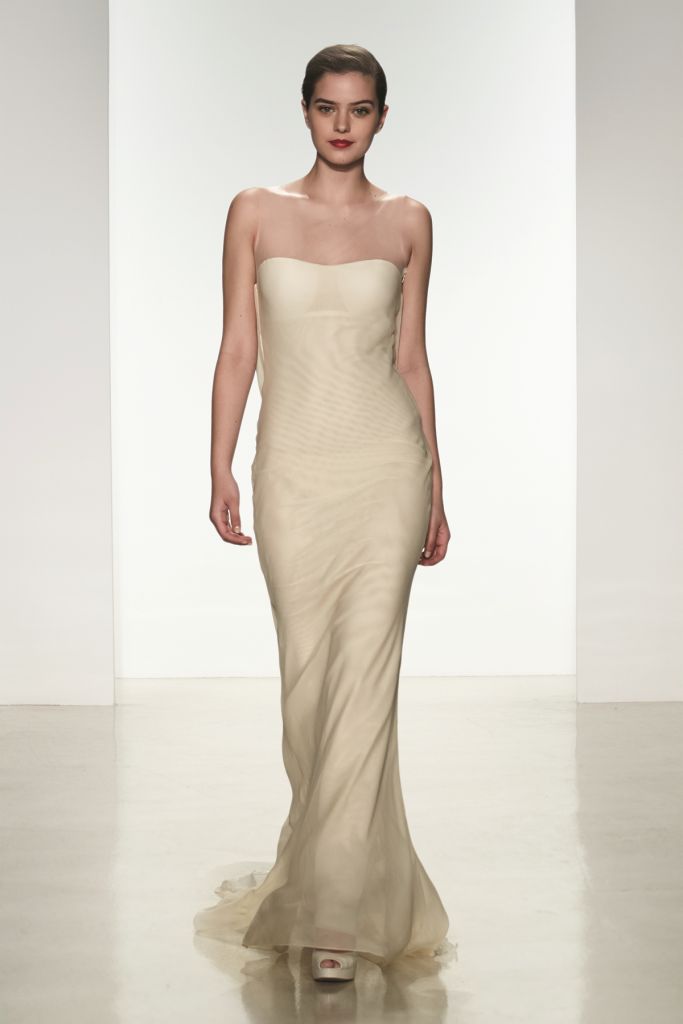 Lea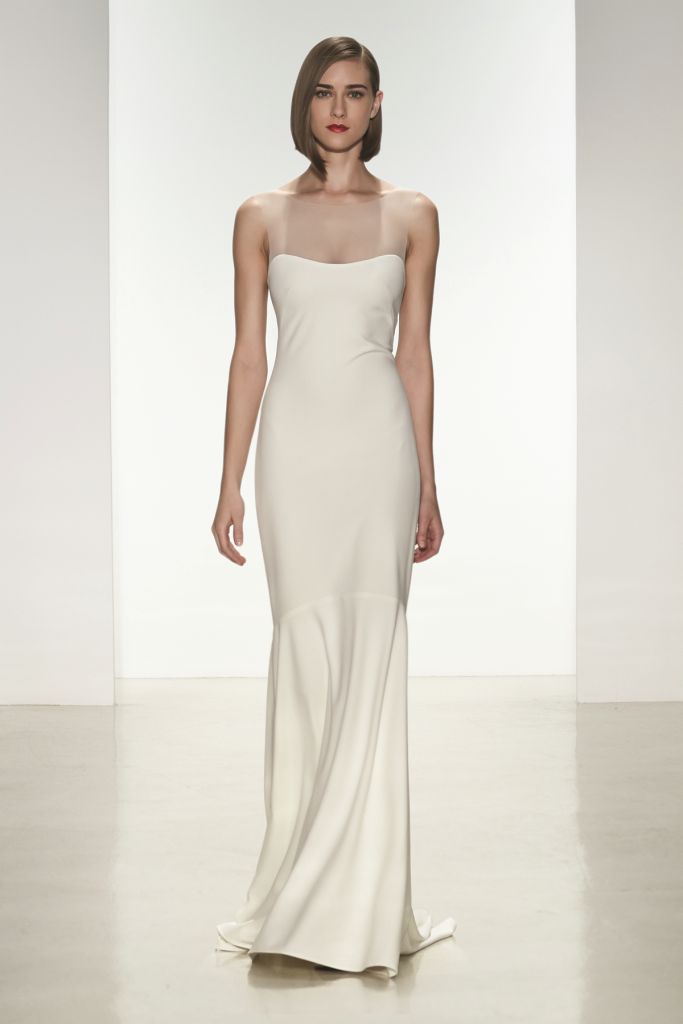 May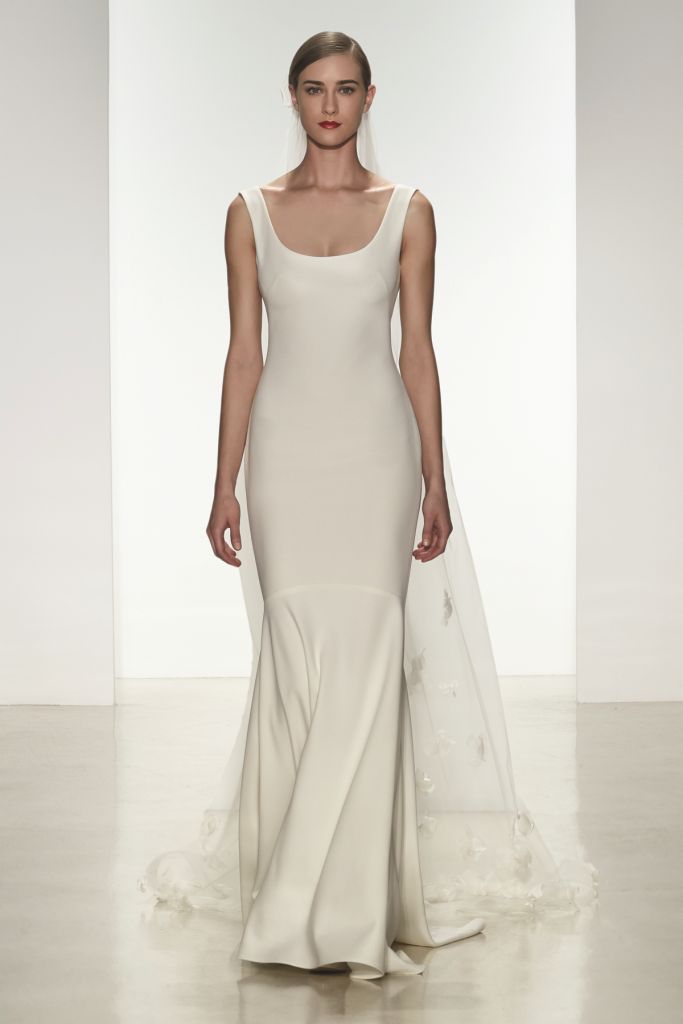 Morgan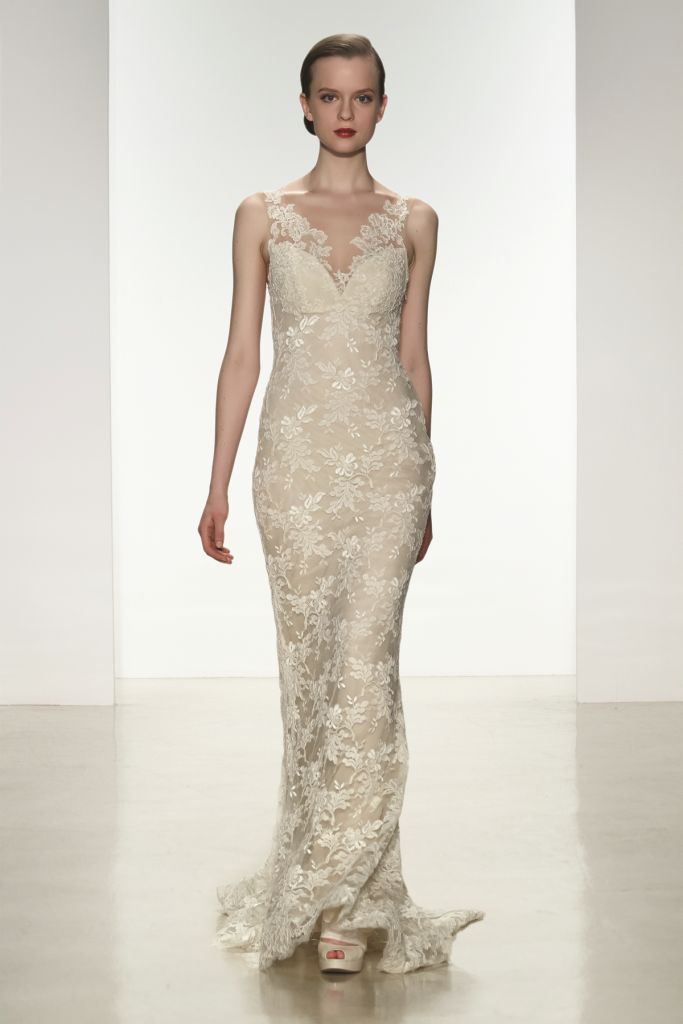 Nicole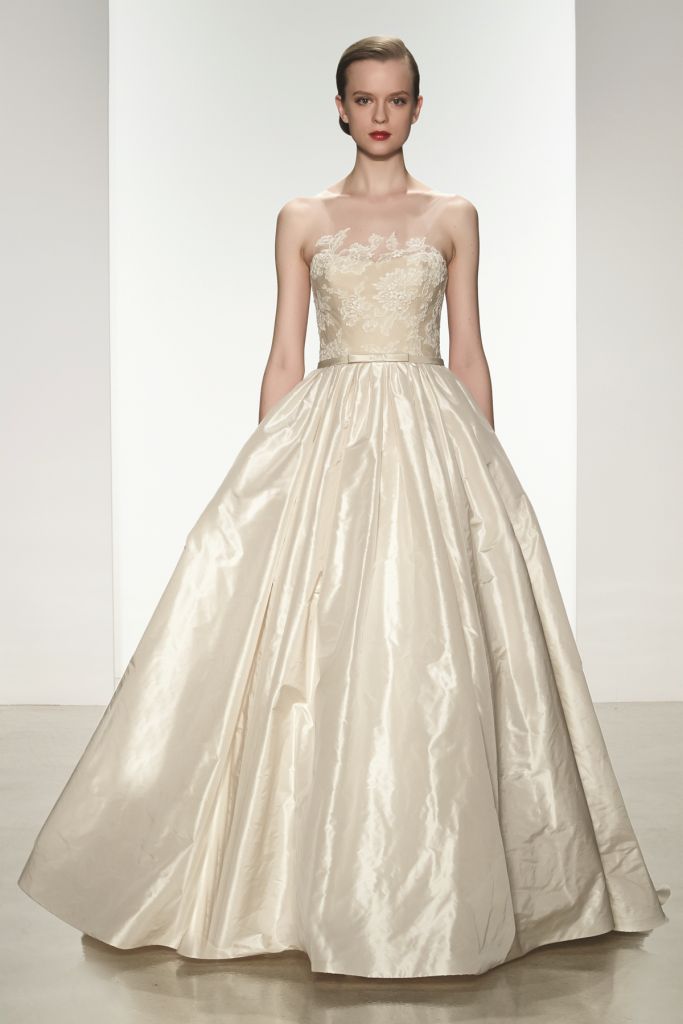 Ryan
---
Amsale Blue Label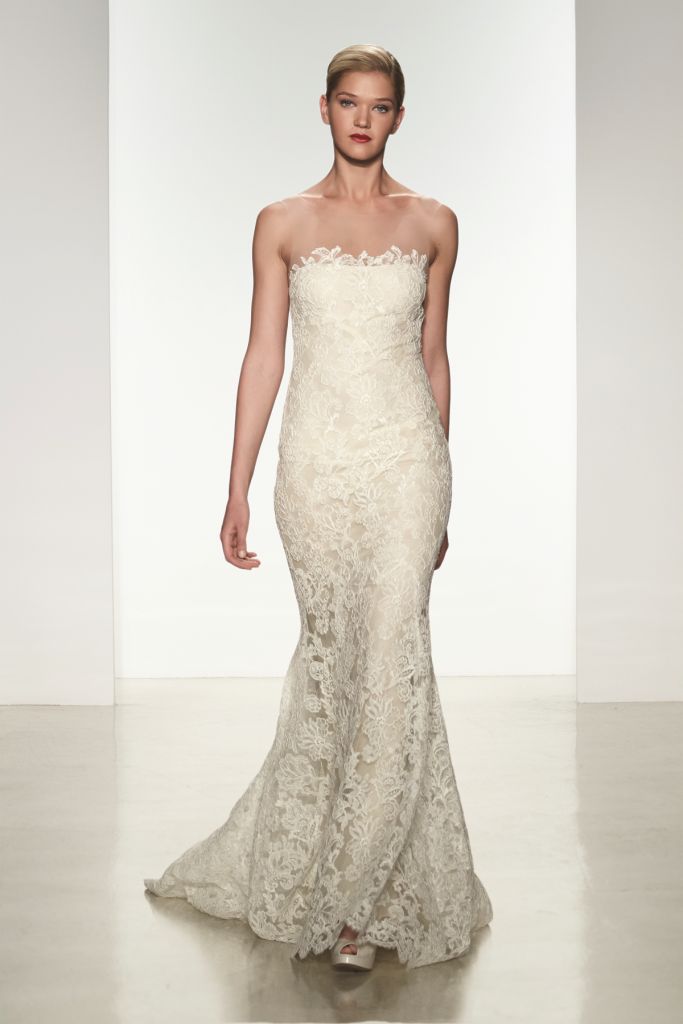 Carter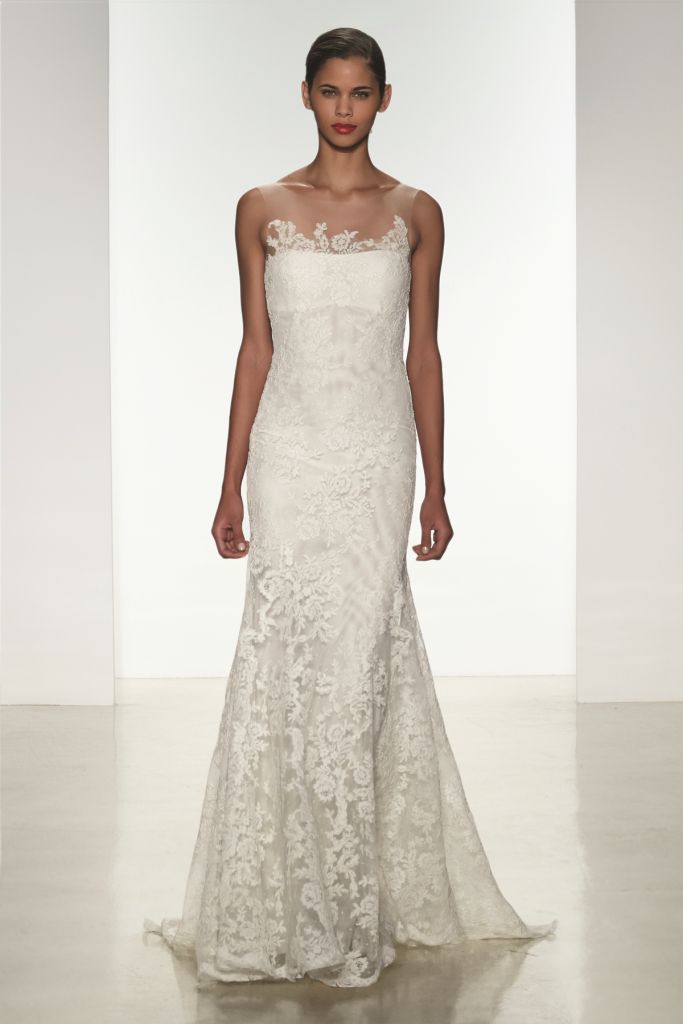 Elise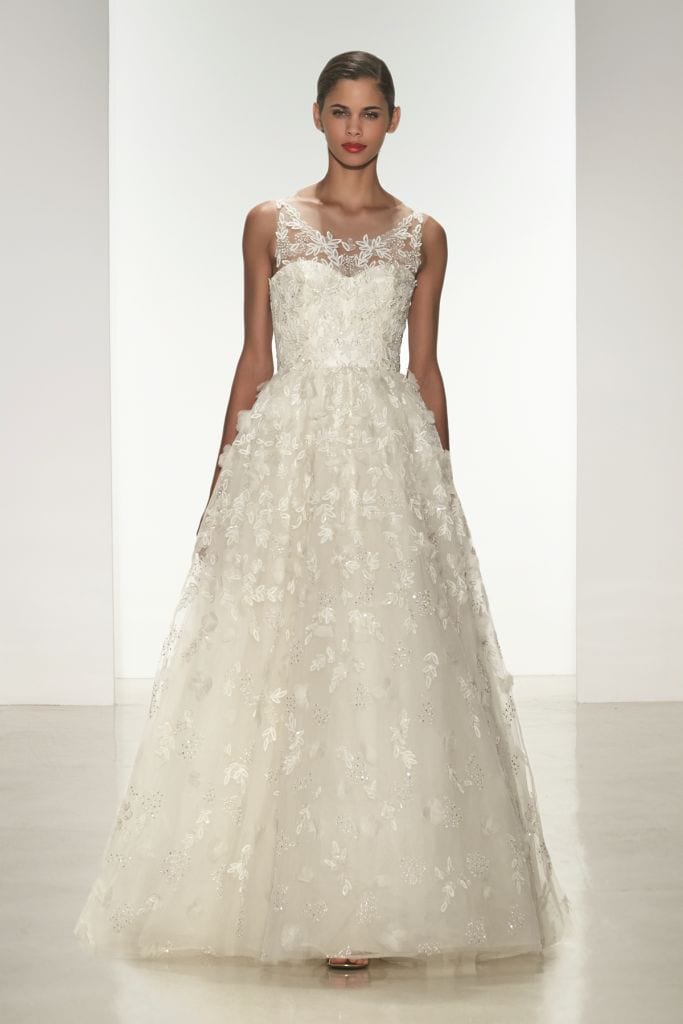 Drake
To find out more about Amsale wedding gowns, including the fine boutiques and ateliers that carry these gorgeous wedding dresses, please visit amsale.com
Want more wedding style inspiration?
Wedding Dresses in The Collection
Christos Spring 2015 Collection
All images are the copyright and courtesy of Amsale.