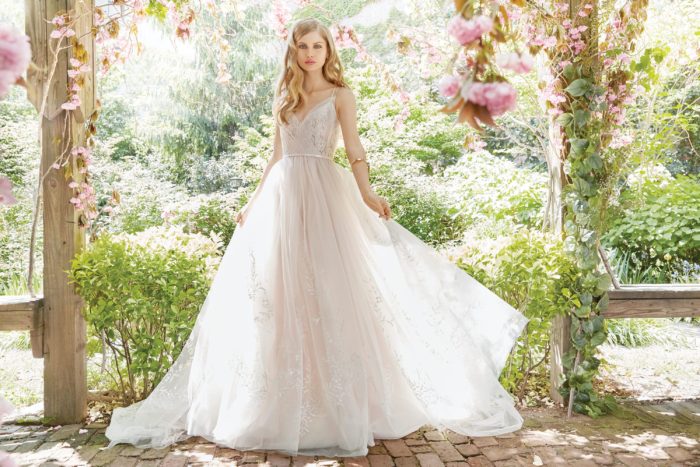 Alvina Valenta Wedding Dresses for Fall 2016. Style 9661.
Wedding Dresses by Alvina Valenta
Alvina Valenta wedding dresse by Alvina Valenta are full of romantic elegance and iconic bridal style, and we count ourselves among the throngs of fans who pine for these beautifully feminine wedding dress styles. Designer Jessica Williams seems to be able to interpret seasonal trends into timeless gowns that are both modern and traditionally romantic.
Alvina Valenta Fall 2016 Bridal Collection
In the Alvina Valenta Fall 2016 Bridal Collection, each gown in the stuns from afar and beckons a closer look through layered fabrics, delicate beaded treatments, and unique embroidered floral details that make these bridal gowns stand apart. These sweeping styles were inspired by the romance of a secret garden, but they will also speak to the ballerina bride, or the bride wishing to be the belle of the ball and make a grand entrance. Here is our look at some favorites from the Alvina Valenta Fall 2016 Collection.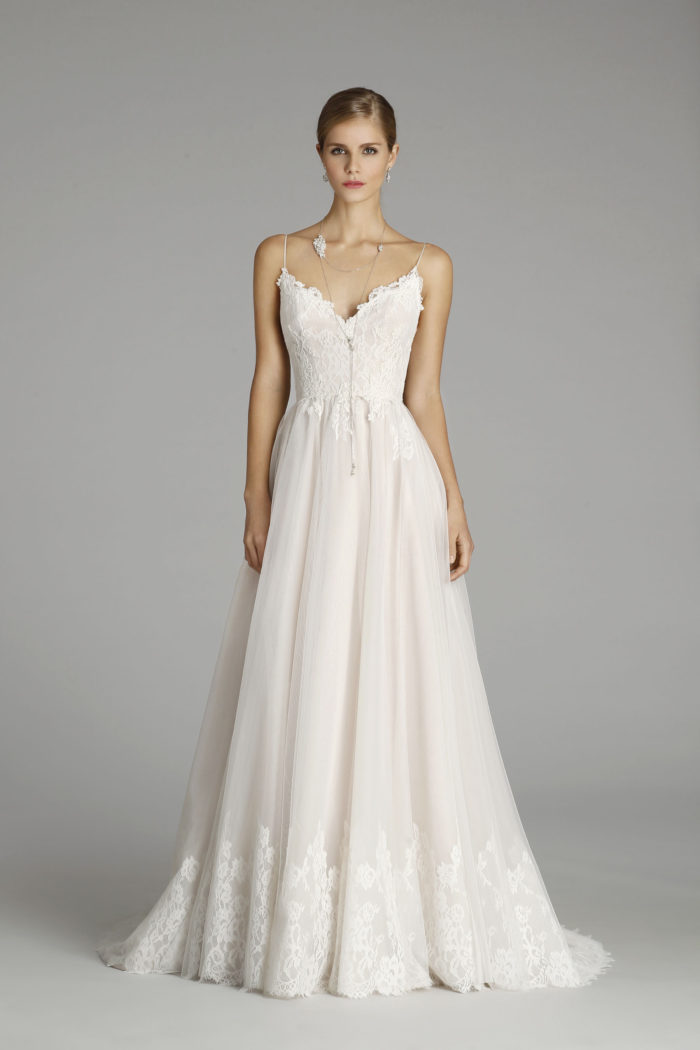 Style 9652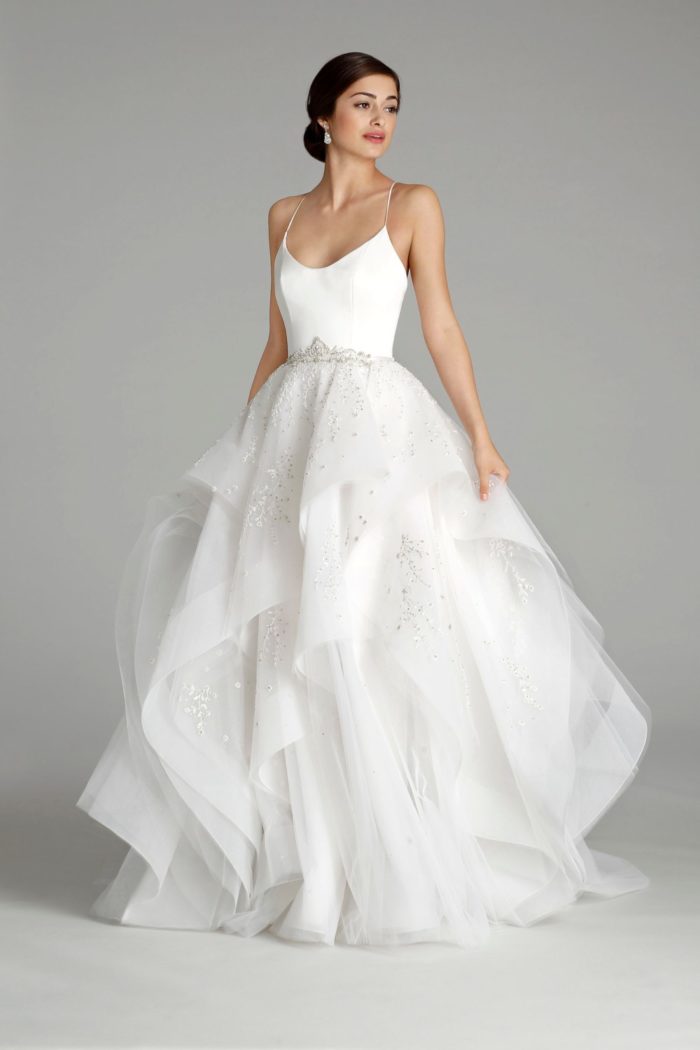 Style 9650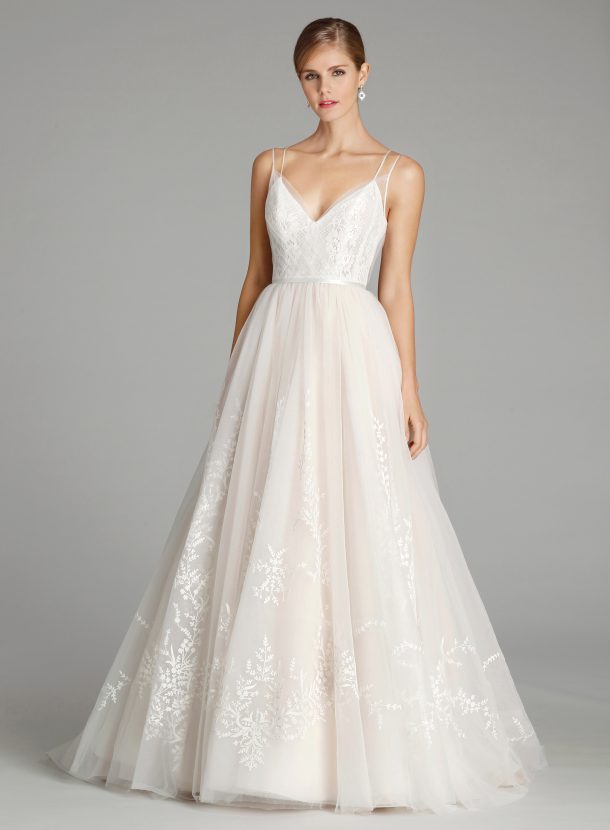 Style 9661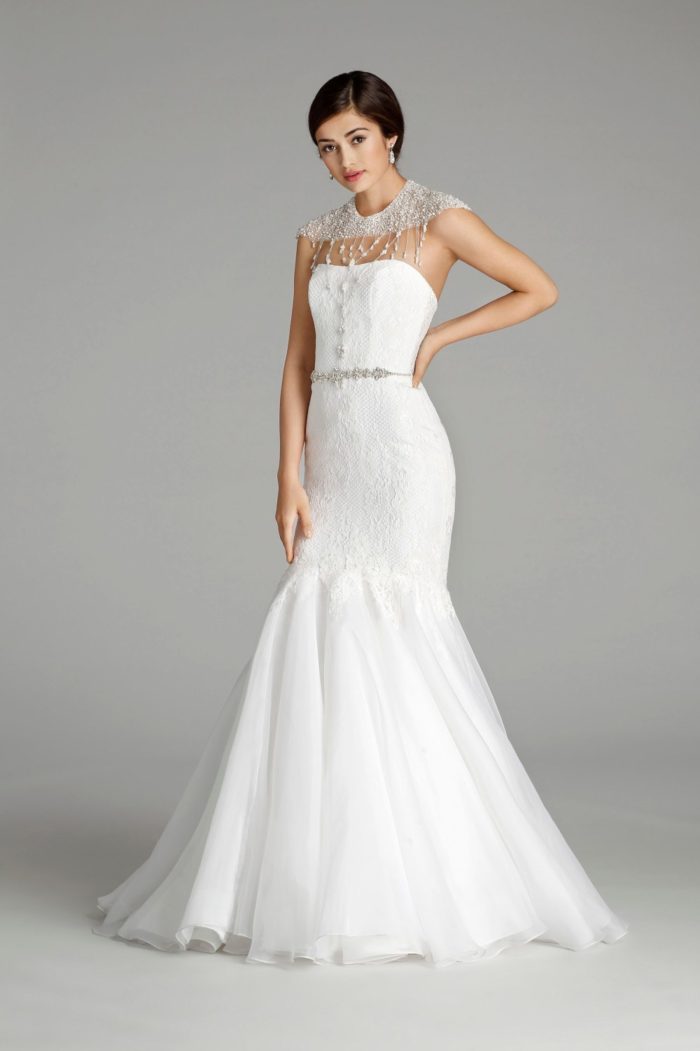 Style 9653 with optional jeweled capelet, sold separately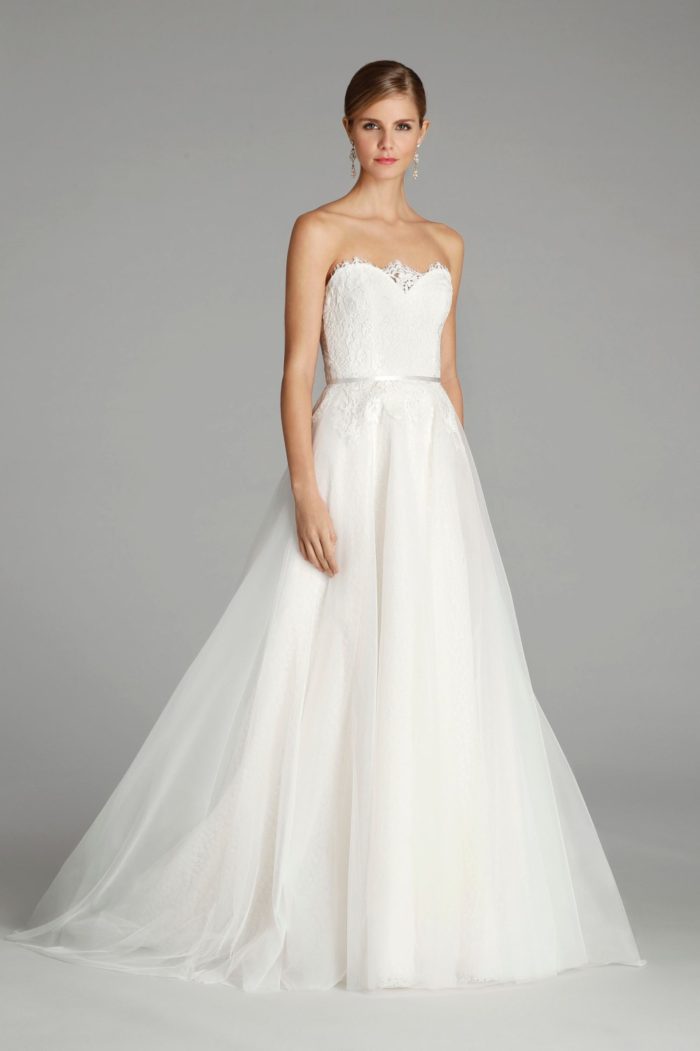 Style 9656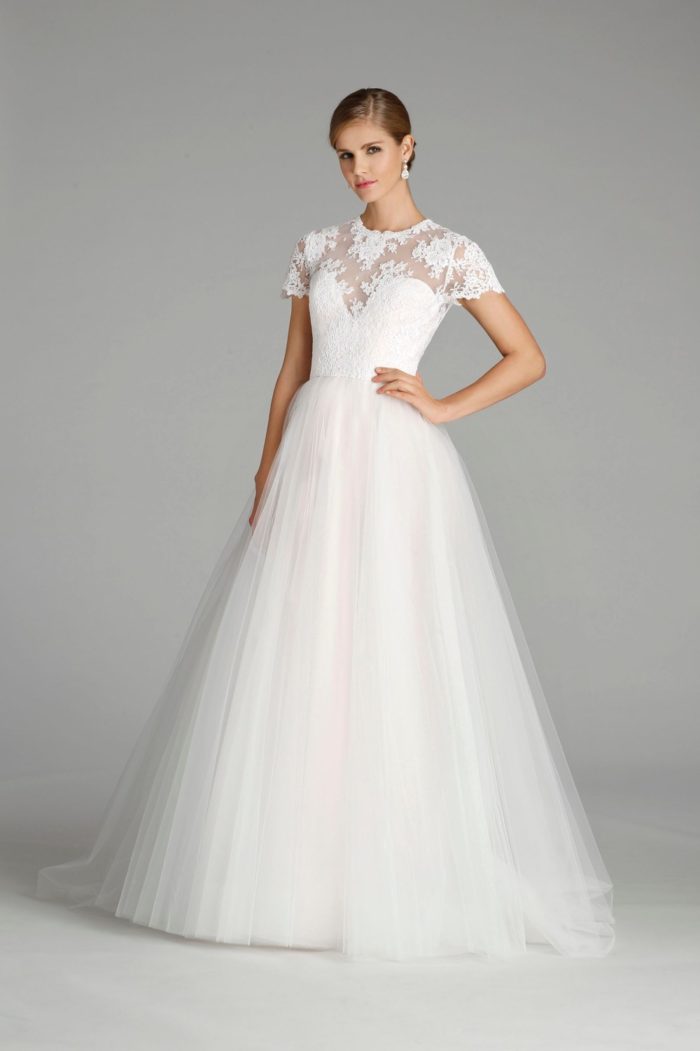 Style 9655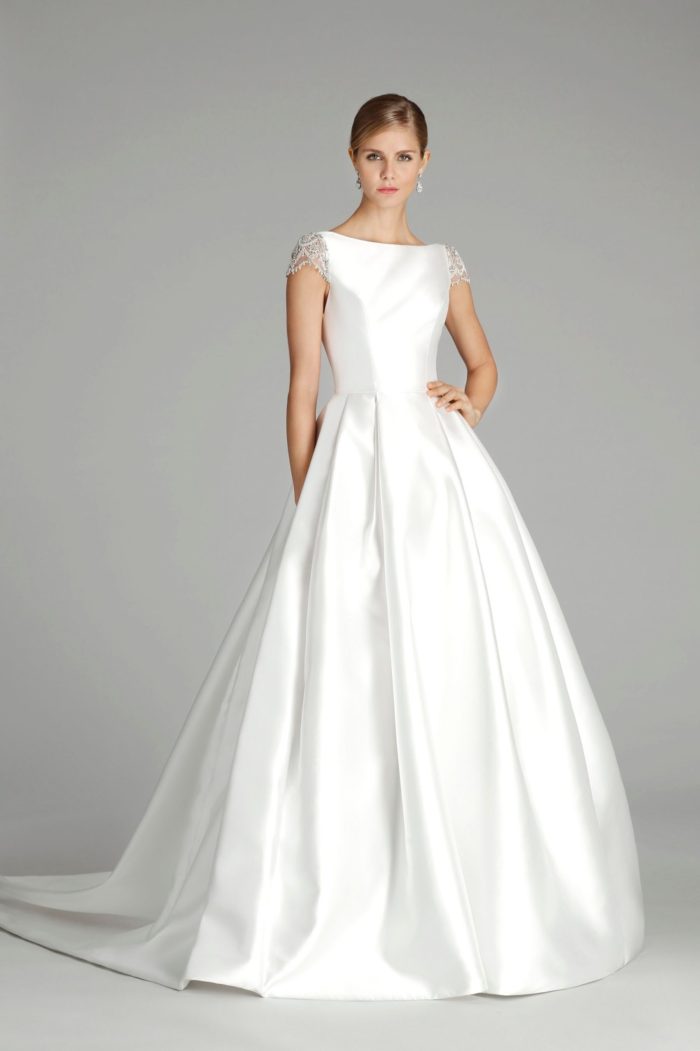 Style 9658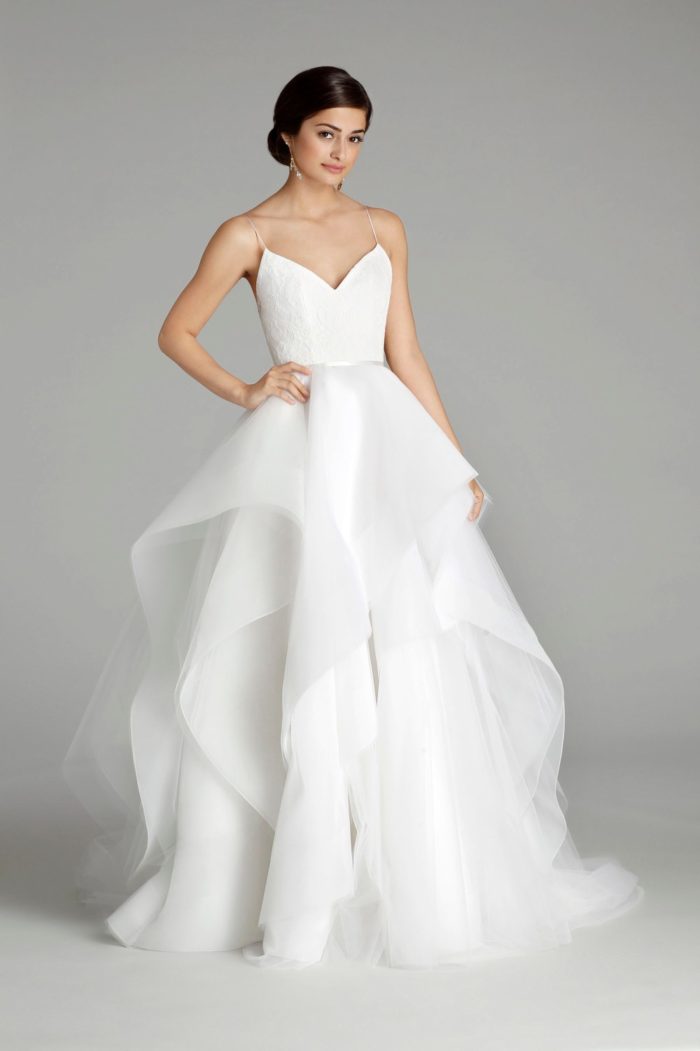 Style 9659
For more information on Alvina Valenta wedding dresses, including detailed view, as well as a list of the fine bridal boutiques who stock this collection, please visit: jlmcouture.com/Alvina-Valenta. All images are copyright and courtesy of Alvina Valenta.
See more wedding dress collections and bridal style ideas you might love:
A Wedding Dress of the Day by Hayley Paige
Ti Adora Wedding Dresses Fall 2016
Browse All Wedding Dresses
Shopping sources in 'Wear it With' section use affiliate links.
Wear it With
Commission links are used in this shopping section.
This shoppable selection shows recent picks for bridal accessories that you might want to consider to pair with your wedding gown. This section features items not affiliated with the designer or the dresses pictured.