Mira Zwillinger 2013-2014 Bridal Collection
I have some absolutely incredible wedding dresses gracing the blog today. If you haven't seen the divine bridal creations of Mira Zwillinger before, you're in for a dose of beauty today!
I've been excited about showing you the 2013- 2014 Mira Zwillinger Bridal Collection since I laid eyes on these beautiful gowns at this past bridal market. To see these wedding dresses in person was such a joy, and now I have a hard time finding the right words to accurately portray the beauty and substance of these gowns and the airy feel that comes from the supremely elegant fabrics that are used.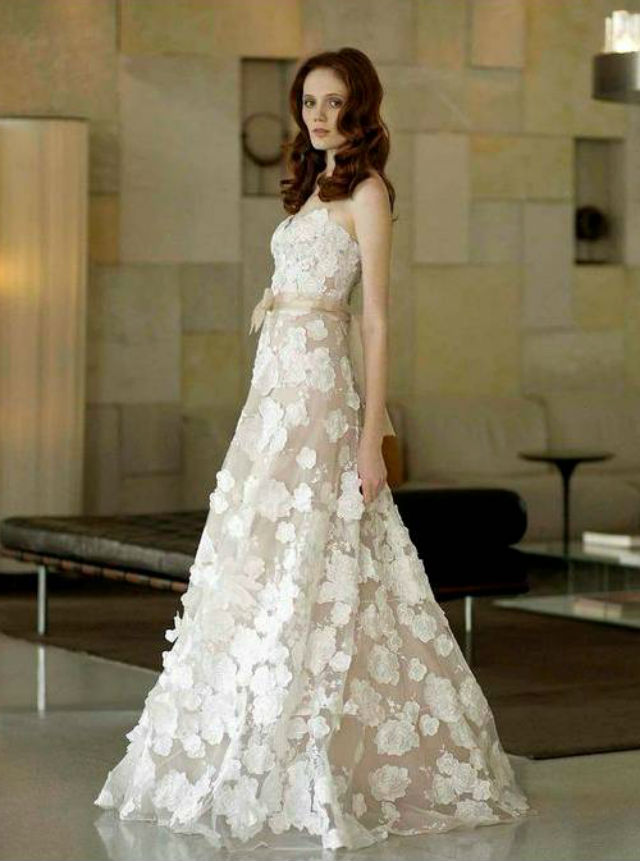 Beatrice
For instance, I think anyone who has read fairy tales has heard of "spun-gold" ; but what would that look like, exactly? Well, the amazing texture of  the fabric that makes up one of the gowns -- Grace --- is just that what I picture spun gold to be. It's an amazing balance of sheerness and a finely woven golden thread throughout. It's unimaginably beautiful here and in person.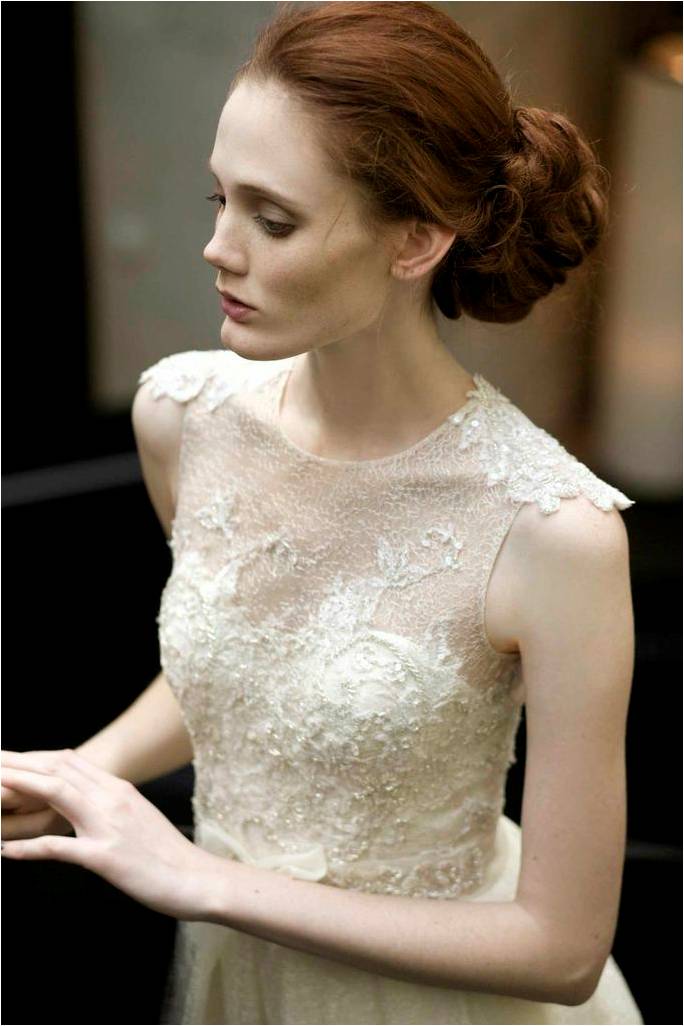 Grace
All of the gowns are made of the most exquisite fabrics hand-selected by Mira and her daughter and co-designer Lihi Zwillinger, in Milan and Paris.  Some layer sheer with floral embellishment, like Beatrice.  Some, like Adele, with its elegant burnout pattern, are exquisite examples of the best of modern bridal style.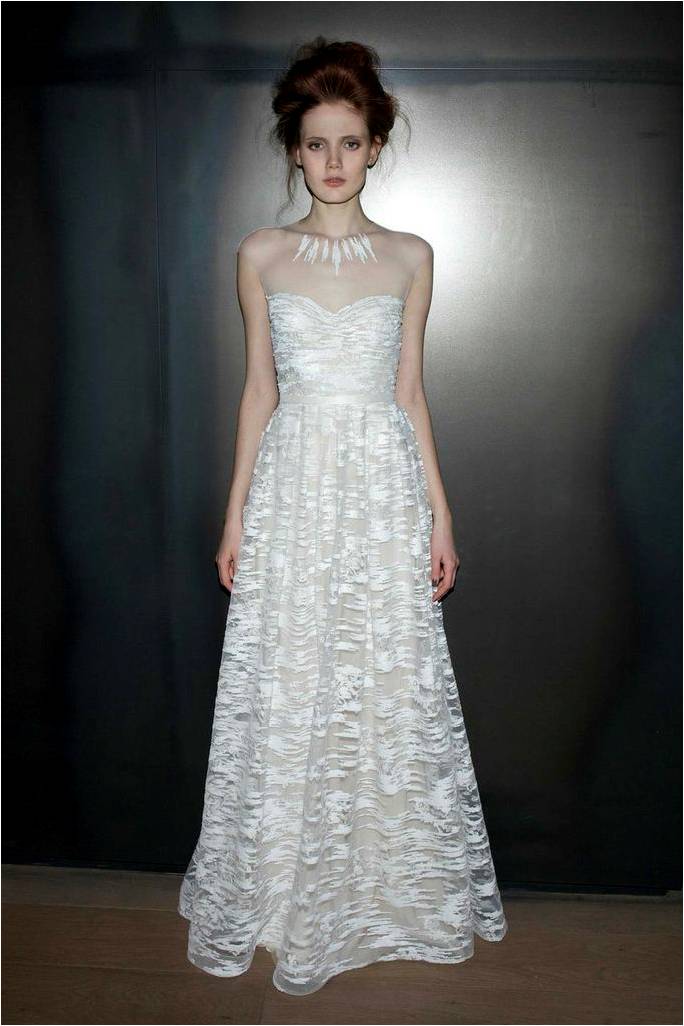 Adele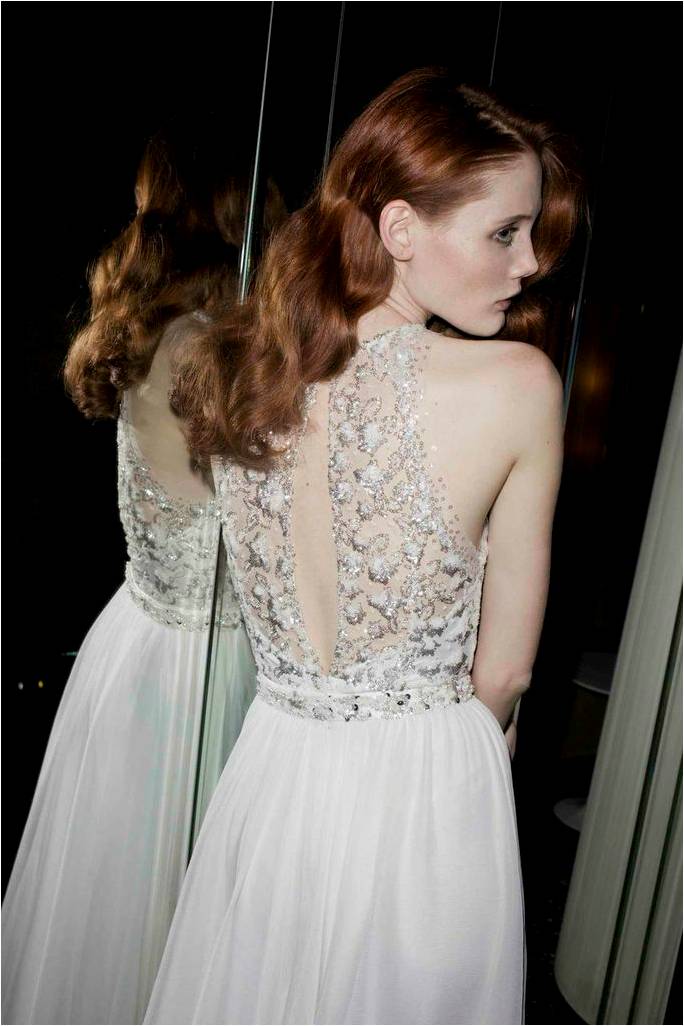 Alexa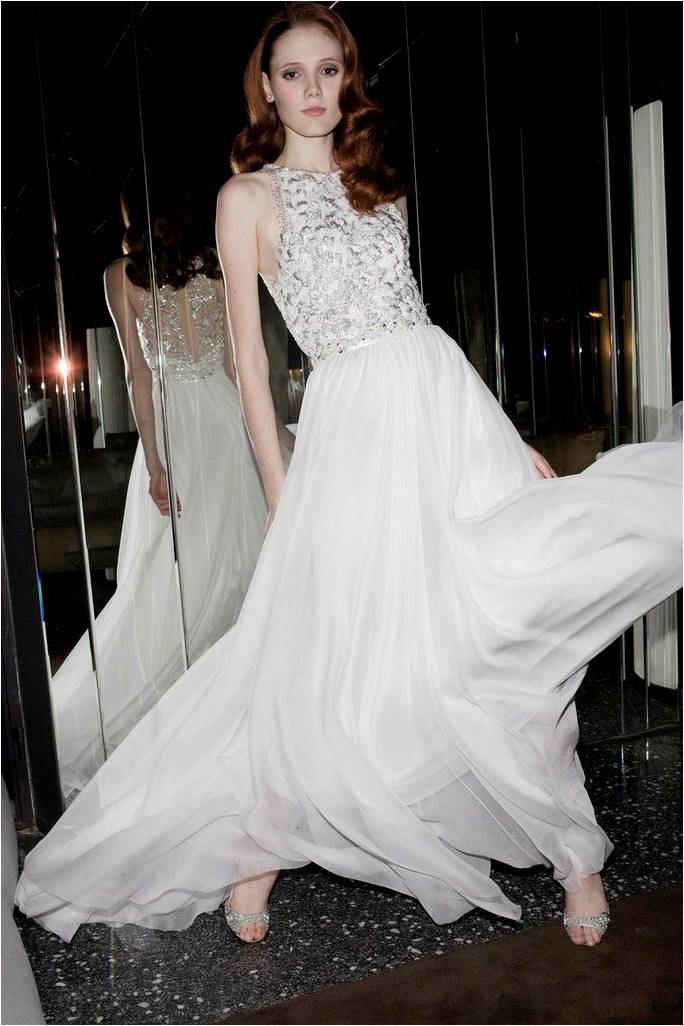 Alexa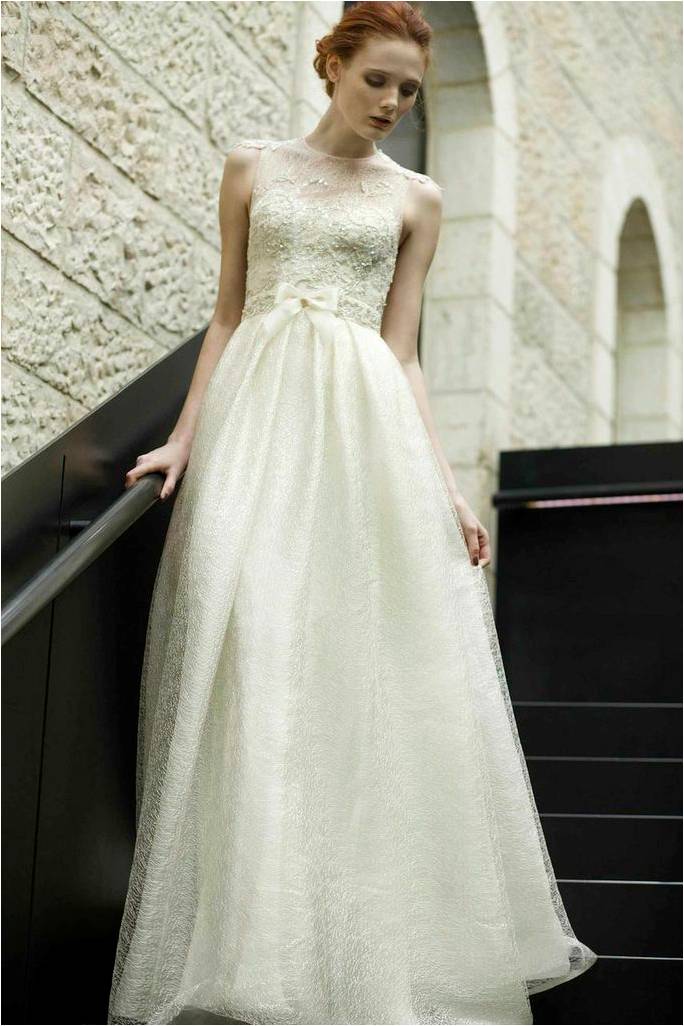 Grace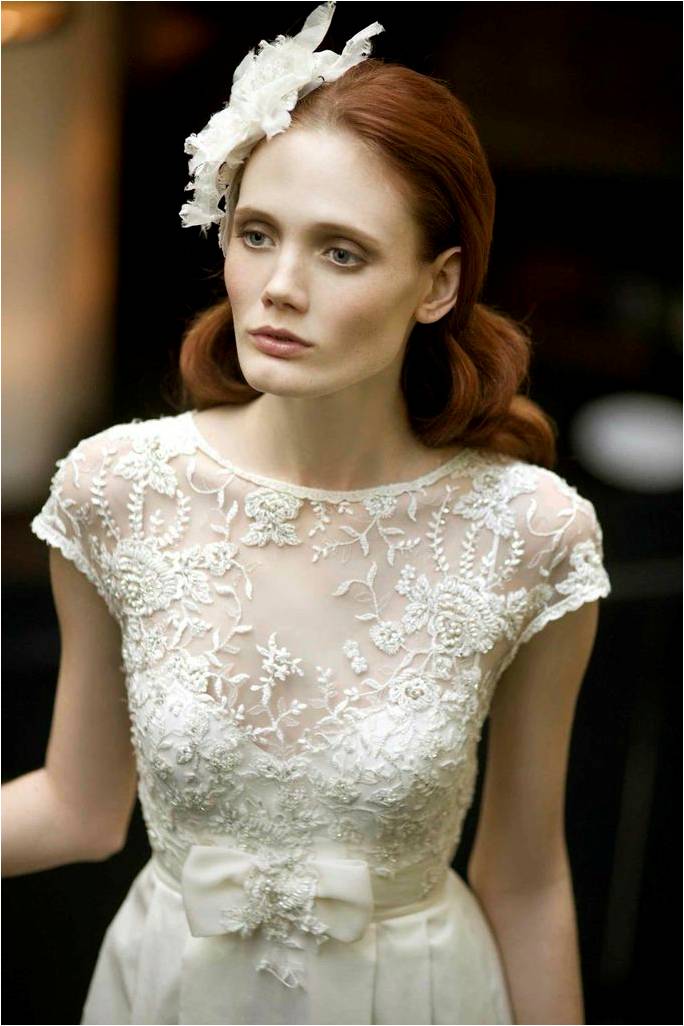 Chloe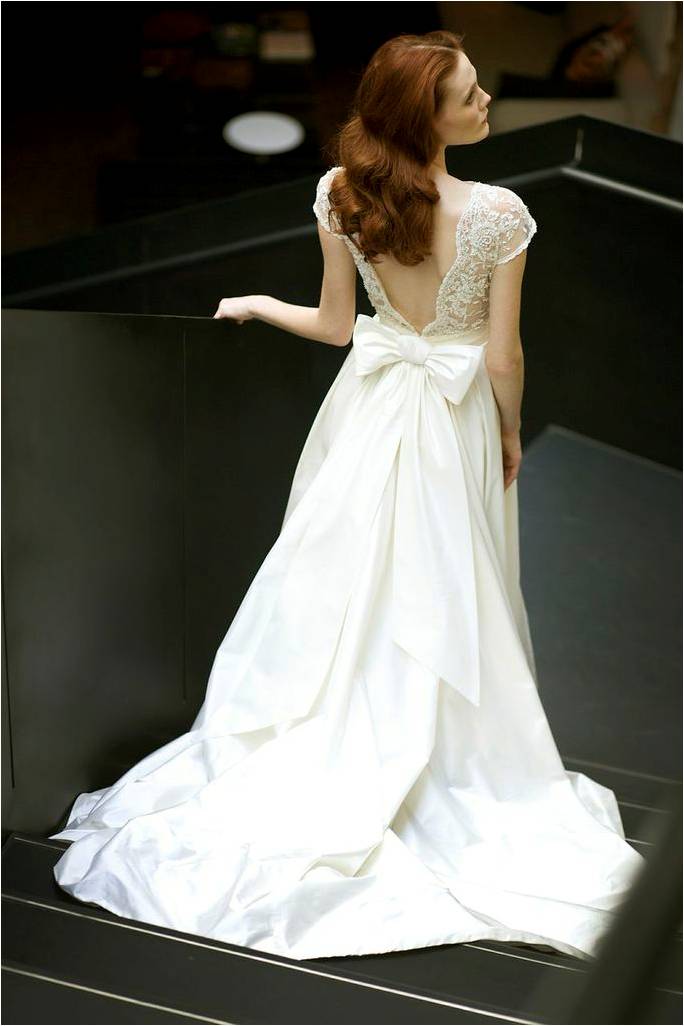 Chloe (Back)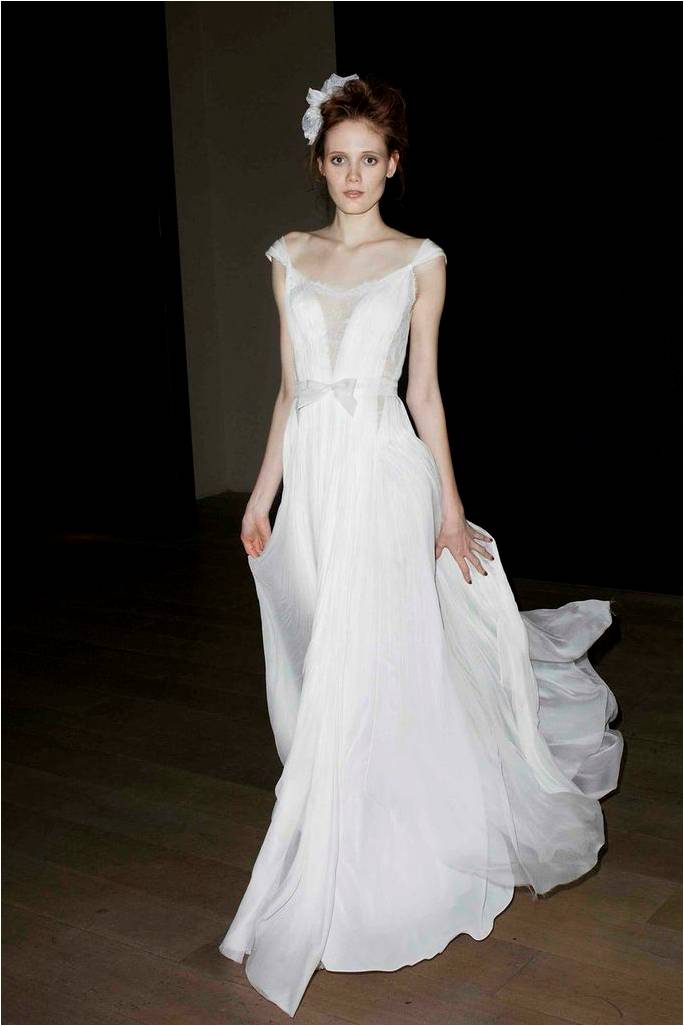 Ashley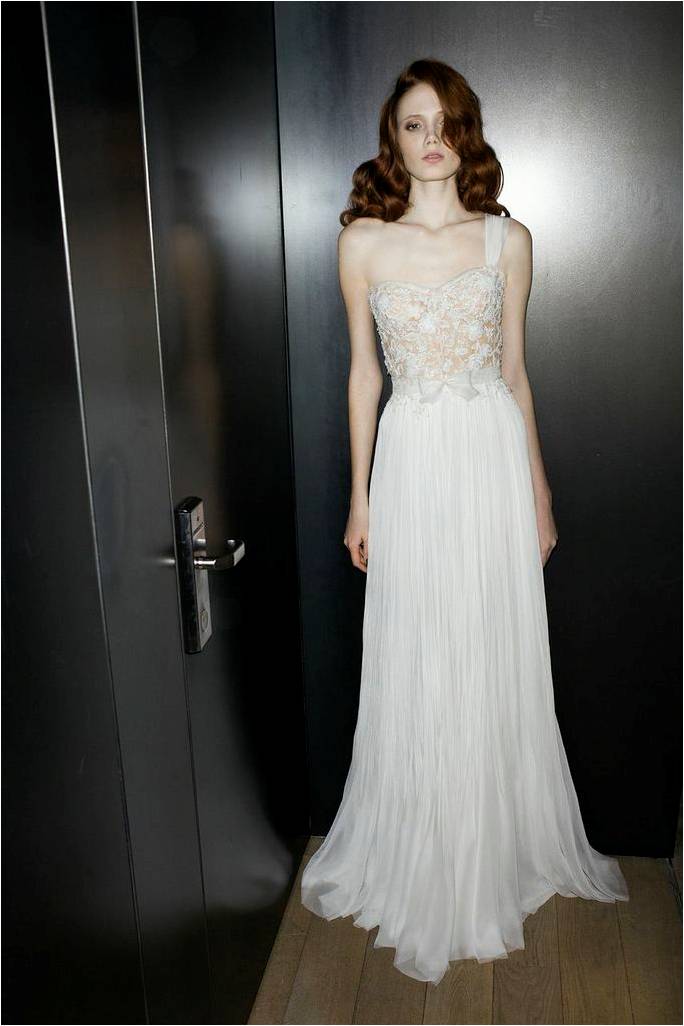 Jade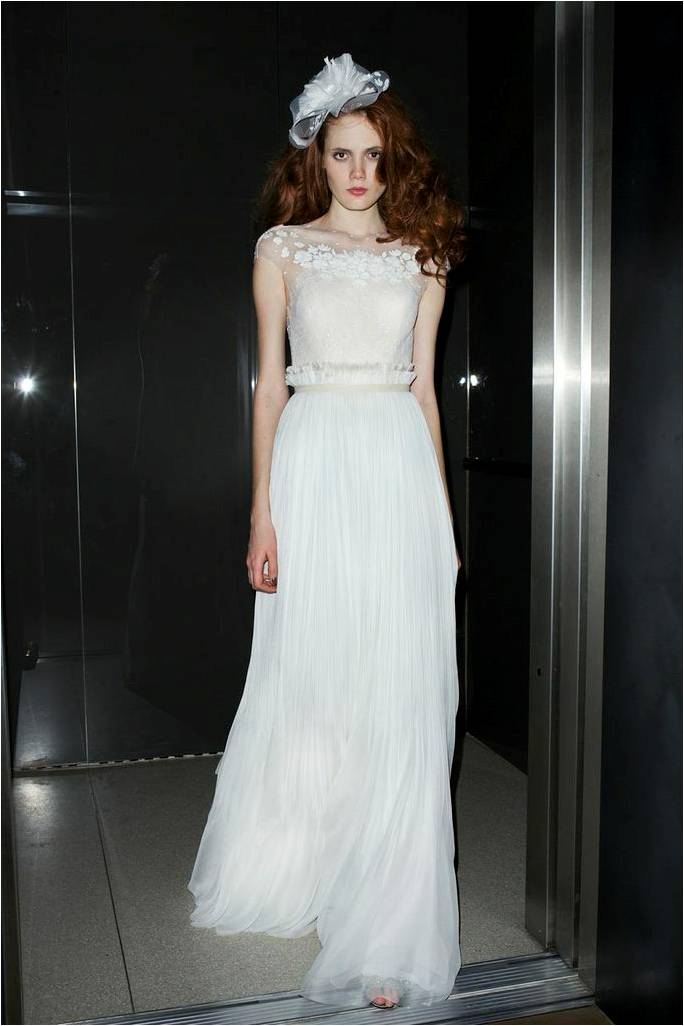 Flora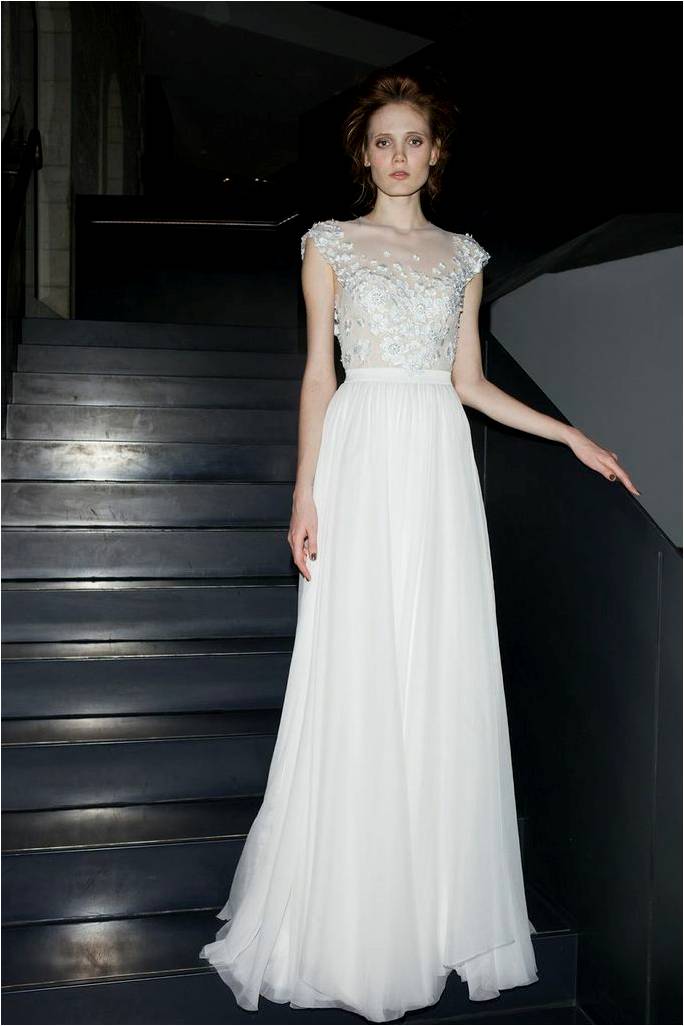 Sira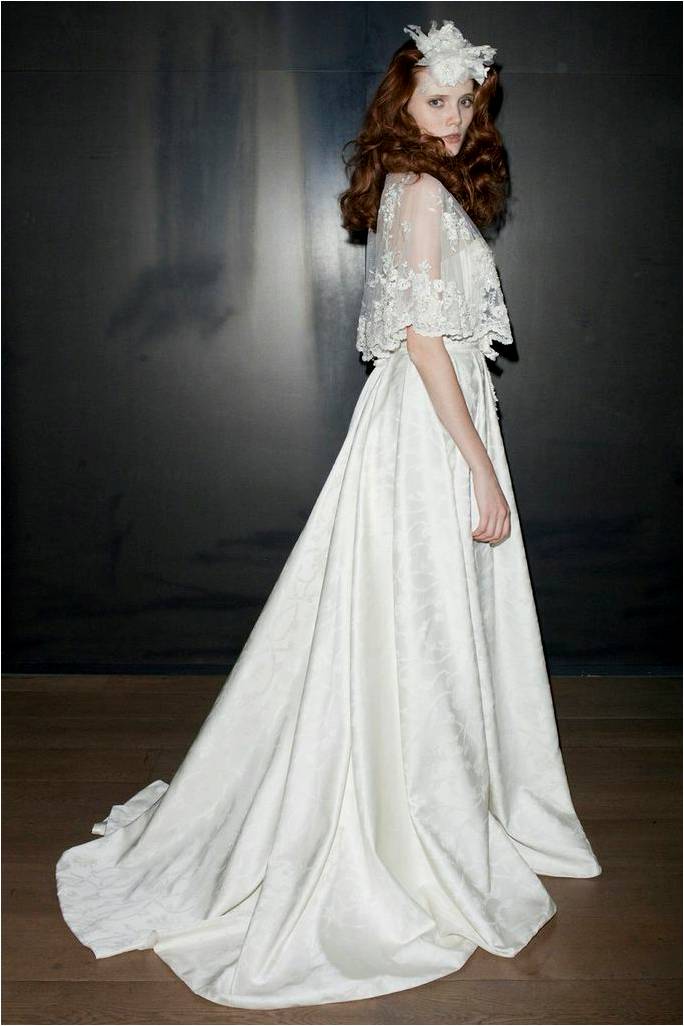 Claris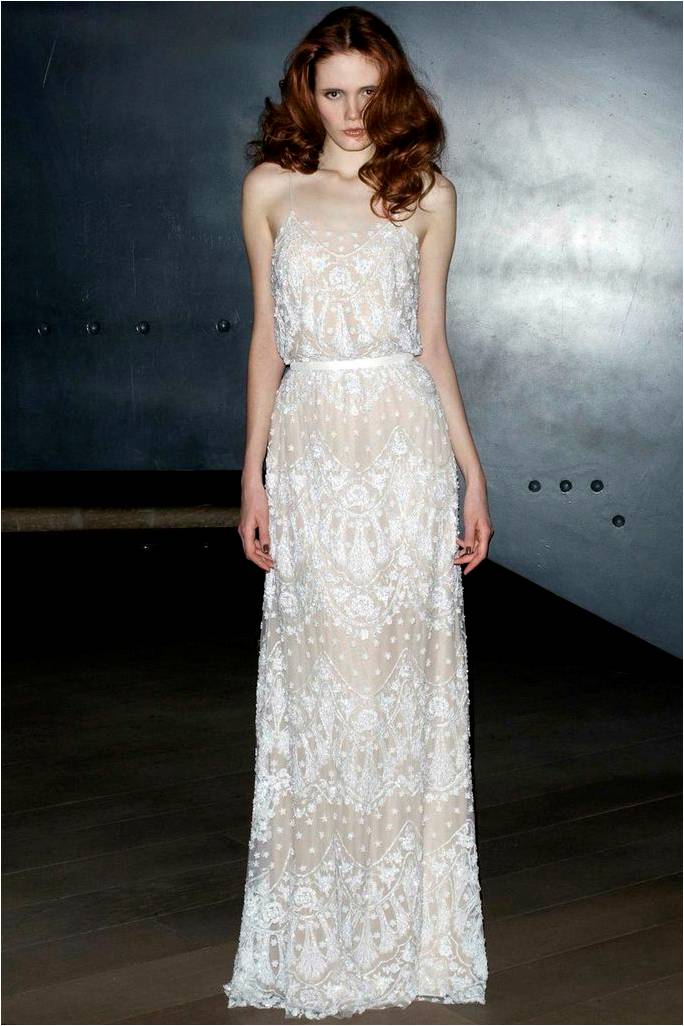 Sophia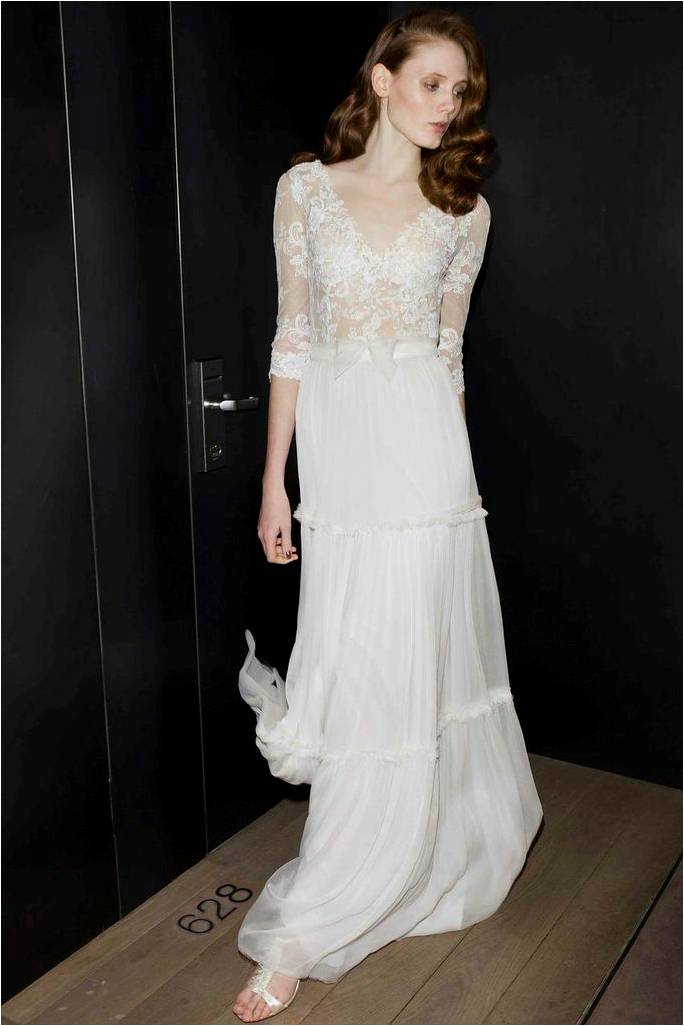 Roxanna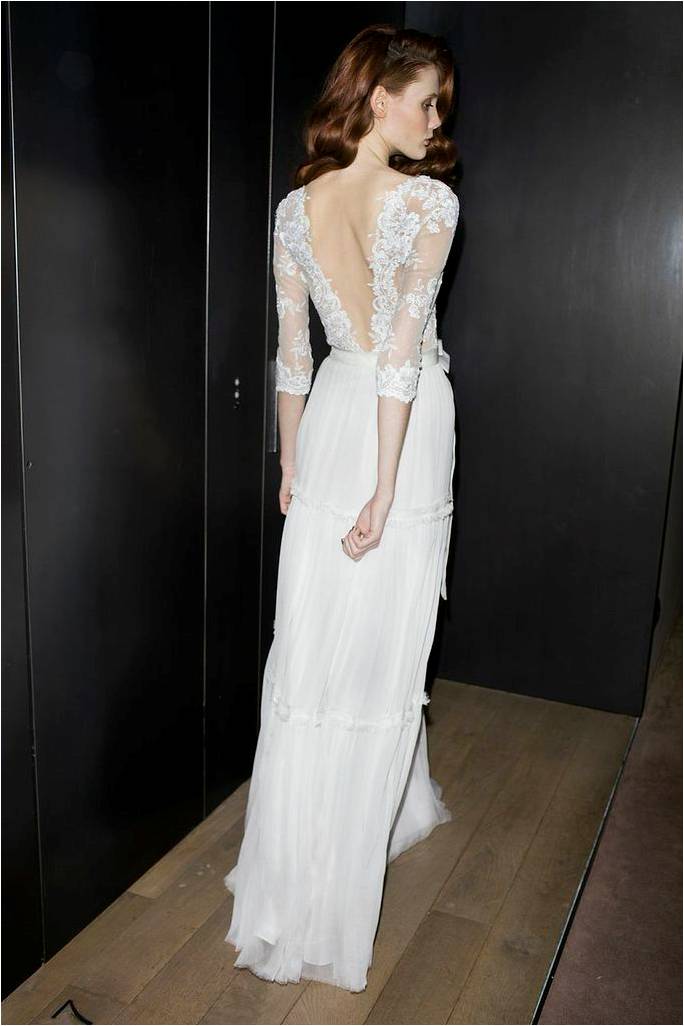 Roxanna (Back)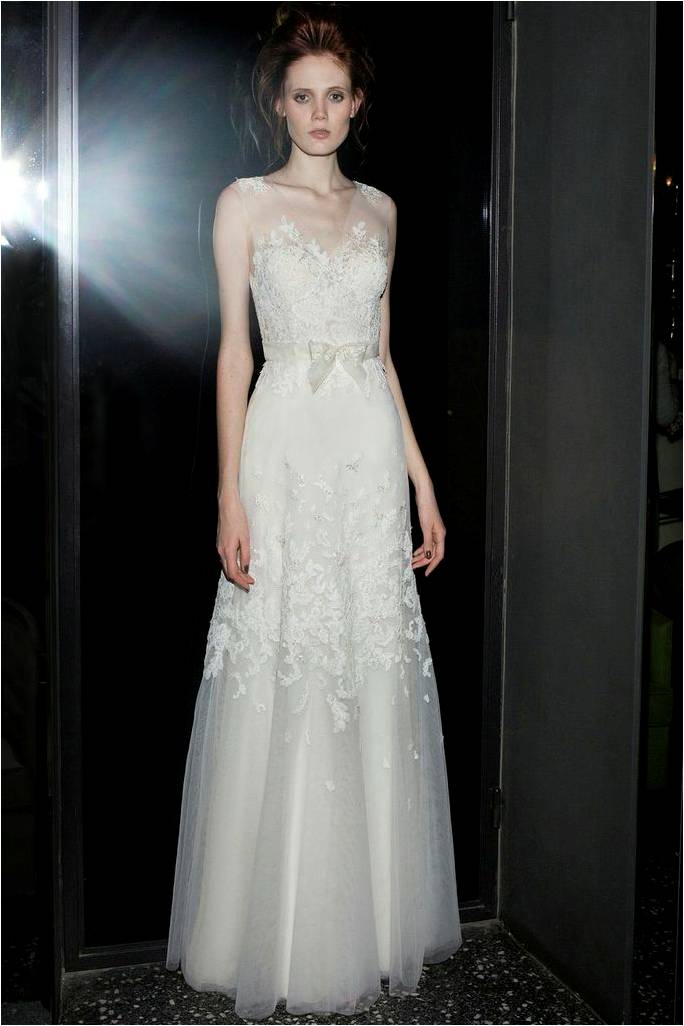 Karina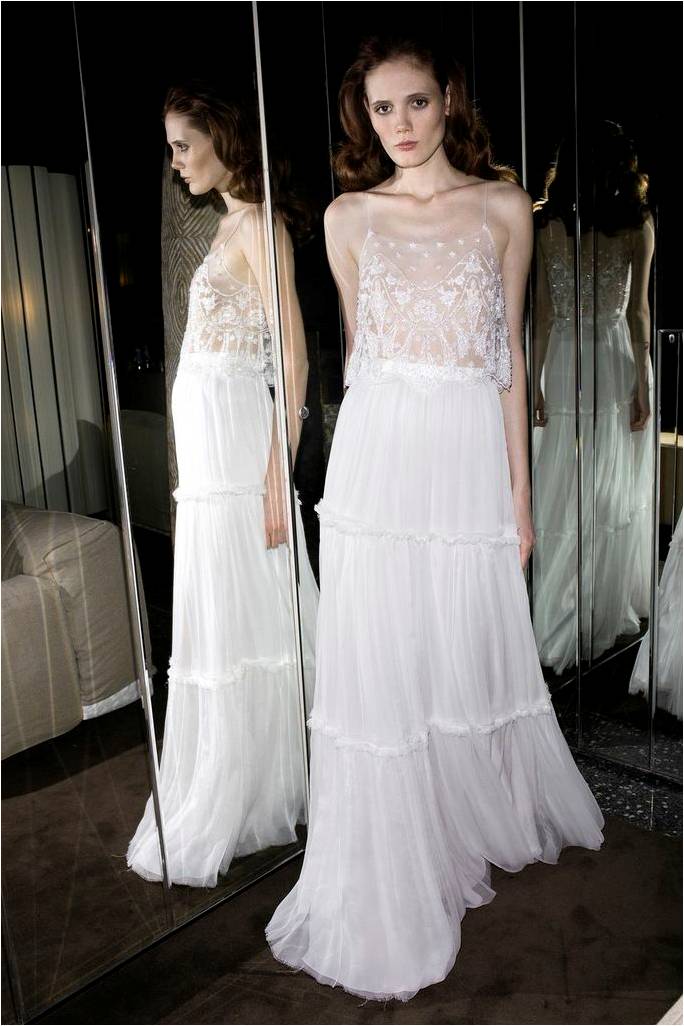 Roxie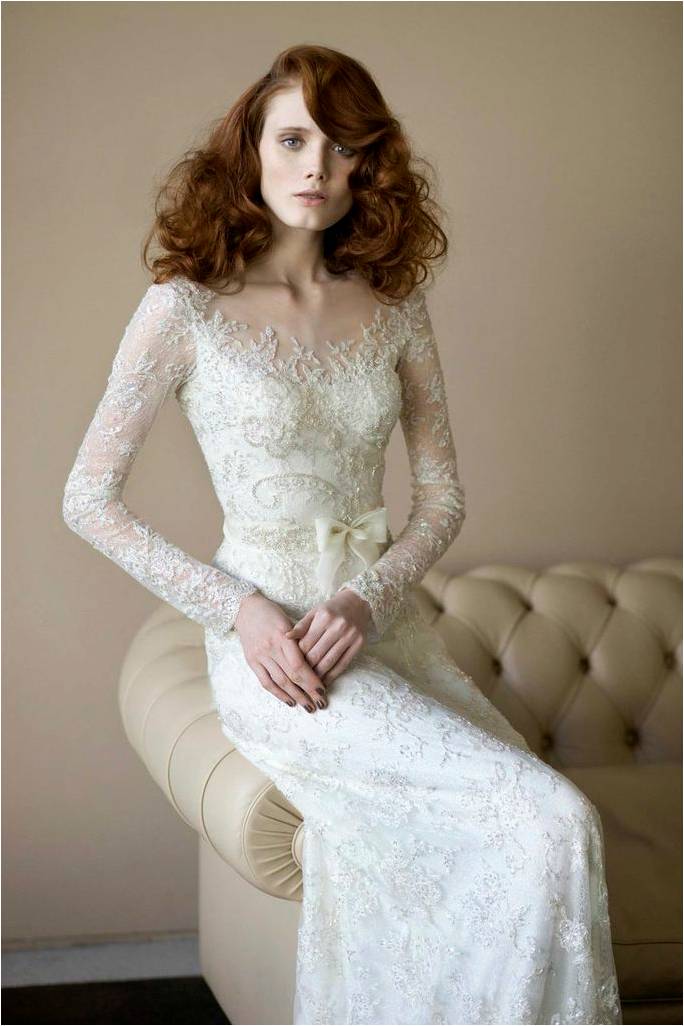 Angelina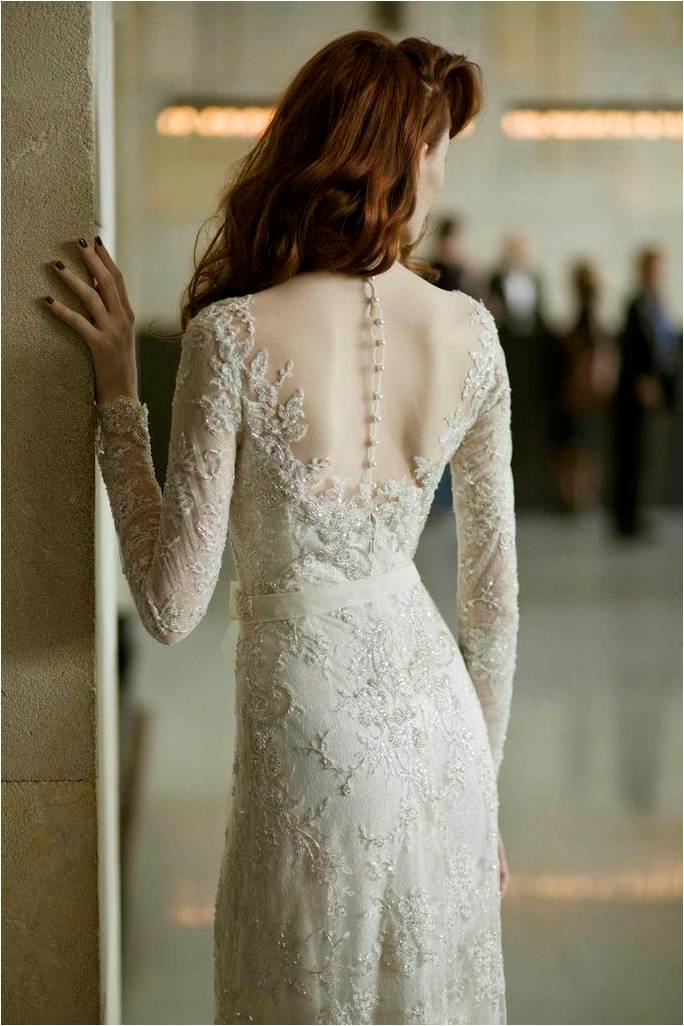 Angelina (Back)
Thanks to the impeccable styling of Mira Zwillinger combined with fresh influences layered in by her daughter Lihi, the Mira Zwillinger Bridal Collection is certainly a modern-day take on a fairy tale gowns that will fulfill a bride's most extraordinary wedding gown desires. Wouldn't wearing one of these beautiful gowns be the ultimate way to walk down the aisle?
To find out more about Mira Zwillinger visit the website at www.mirazwillinger.com  and to find the finest ateliers and boutiques that carry this collection. The Mira Zwillinger bridal collection is currently available in  Tel Aviv, Sydney, London, Washington D.C. and New York at the renowned Mark Ingram Atelier, and will soon be available in Houston, Atlanta and Miami.
All photos courtesy and copyright of Mira Zwillinger. Please do not reproduce or distribute without permission.
Related Posts
Shop our Wedding Dress Boutique
Designer Wedding Gowns in The Collection