Plum Ties for Weddings
I'm a little off schedule, but I was working this morning on a really fun post, so I'm bringing you this edition of "ties for the guys" with plum ties as the centerpiece a little bit late in the day. Last week's post on this plum bridesmaid dress, and this week's post on fig and gold, has me really into this deep purple or plum as a wedding color for fall.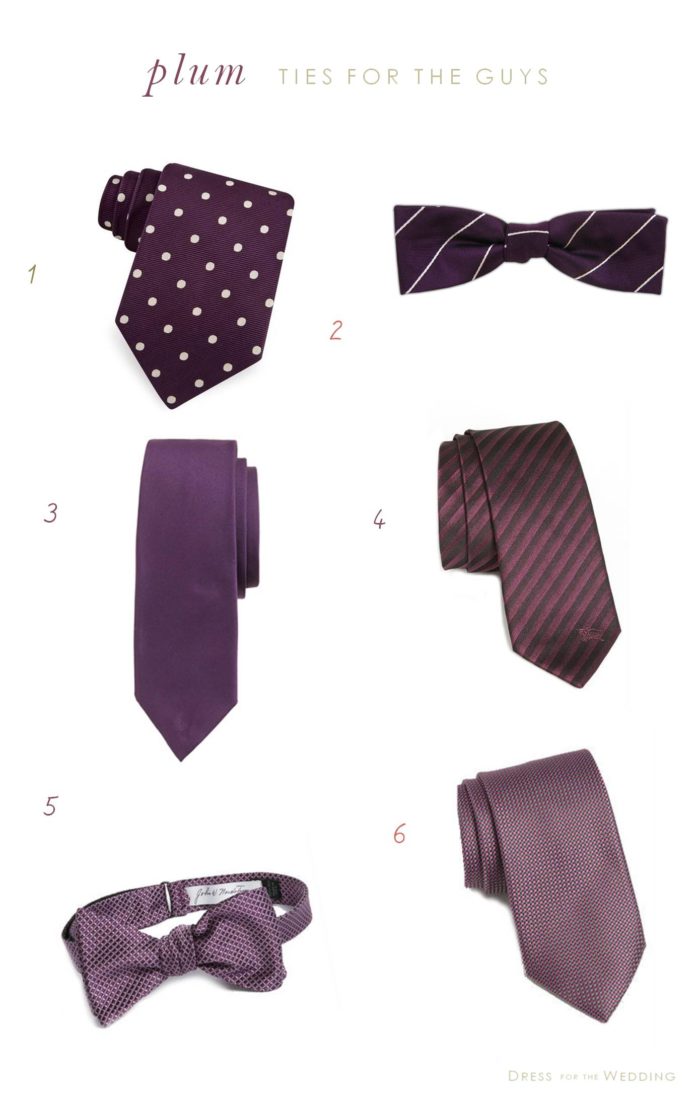 1. Brent Morgan Polka Dot Tie 2. Pencil Stripe in Deep Plum from The Tie Bar   3. J.Crew Skinny Satin Tie in Dark Eggplant 4. Burberry Woven Silk Tie from Nordstrom  5. John Nordstrom Silk Bow Tie  6.   Woven Silk Tie from Nordstrom 
 I hope you enjoy these purple tie finds! I found searching for groomsmen ties in the right color to be a tricky thing, so I hope these posts help! If plum isn't your wedding color, but you're still in search of ties for your groomsmen, please check out the grooms and gents tie shop where I've organized ties in a rainbow colors.