Introducing the new wedding dresses from Bliss Monique Lhuillier with the label's Spring and Fall 2018 Bridal Collections!
This post has not been sponsored directly by Bliss Monique Lhuillier, but it does use affiliate links in product links.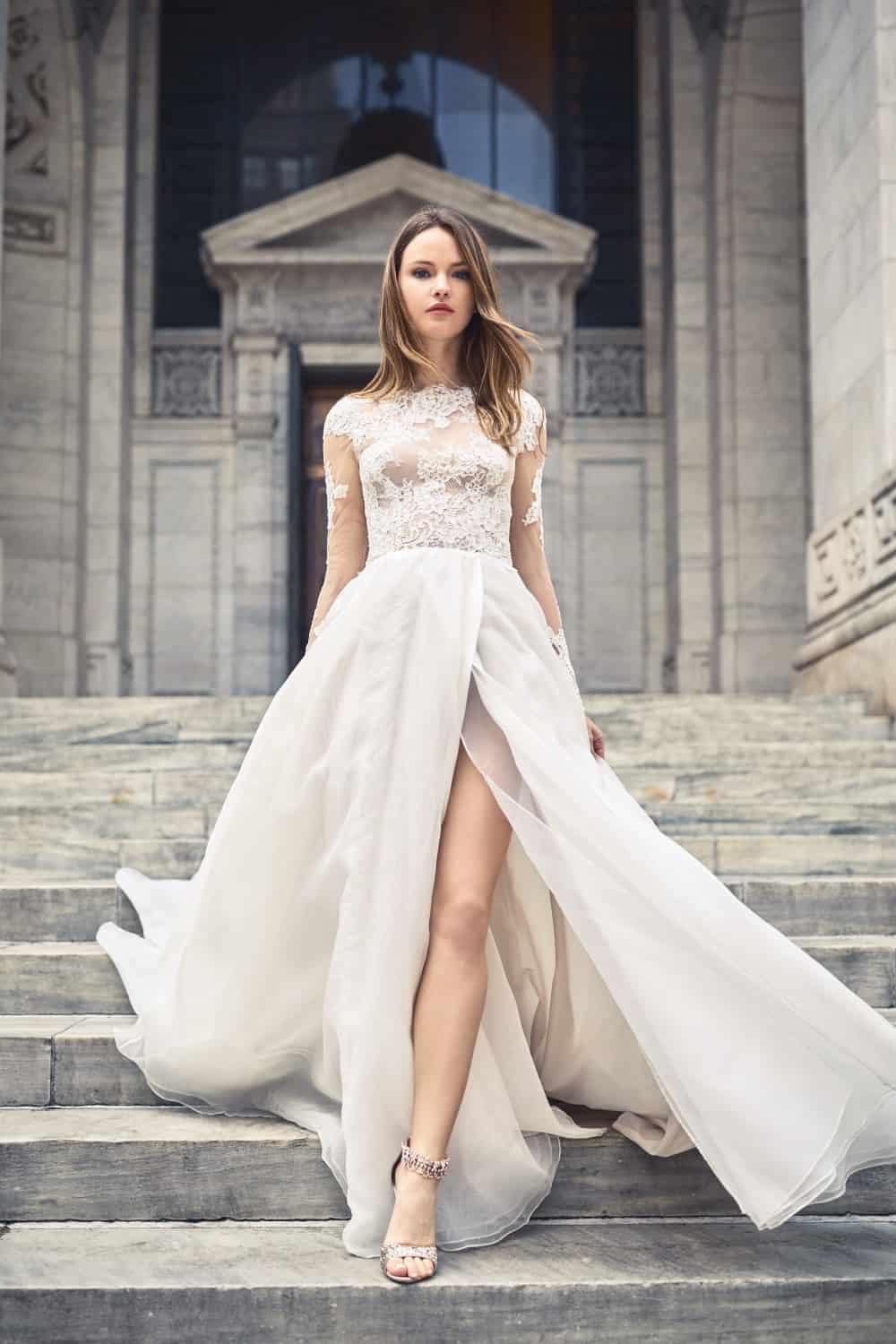 Bliss Monique Lhuillier 2018 Wedding Dress Collections
I know we have many Monique Lhuillier fans as readers and wedding dress seekers. So, knowing that, it's always on my mind to share her bridal gowns! However, I don't think I've yet shared her alternate collection, the BLISS Monique Lhuillier line. Today is the day I fix that, by showing you both the Spring and Fall 2018 Collections of the BLISS Monique Lhuillier line. BLISS is meant to be slightly more attainable, and with a more relaxed and youthful style than the classic Monique Lhuillier Bridal Collections, but it still every bit as elegant, as you will see for yourself!
Bliss Monique Lhuillier Spring 2018 Collection
The Spring 2018 Bliss Monique Lhuillier Collection's inspiration is described as, 'bold femininity with a refined urban edge', and was shot in New York City, to accent that style perfectly!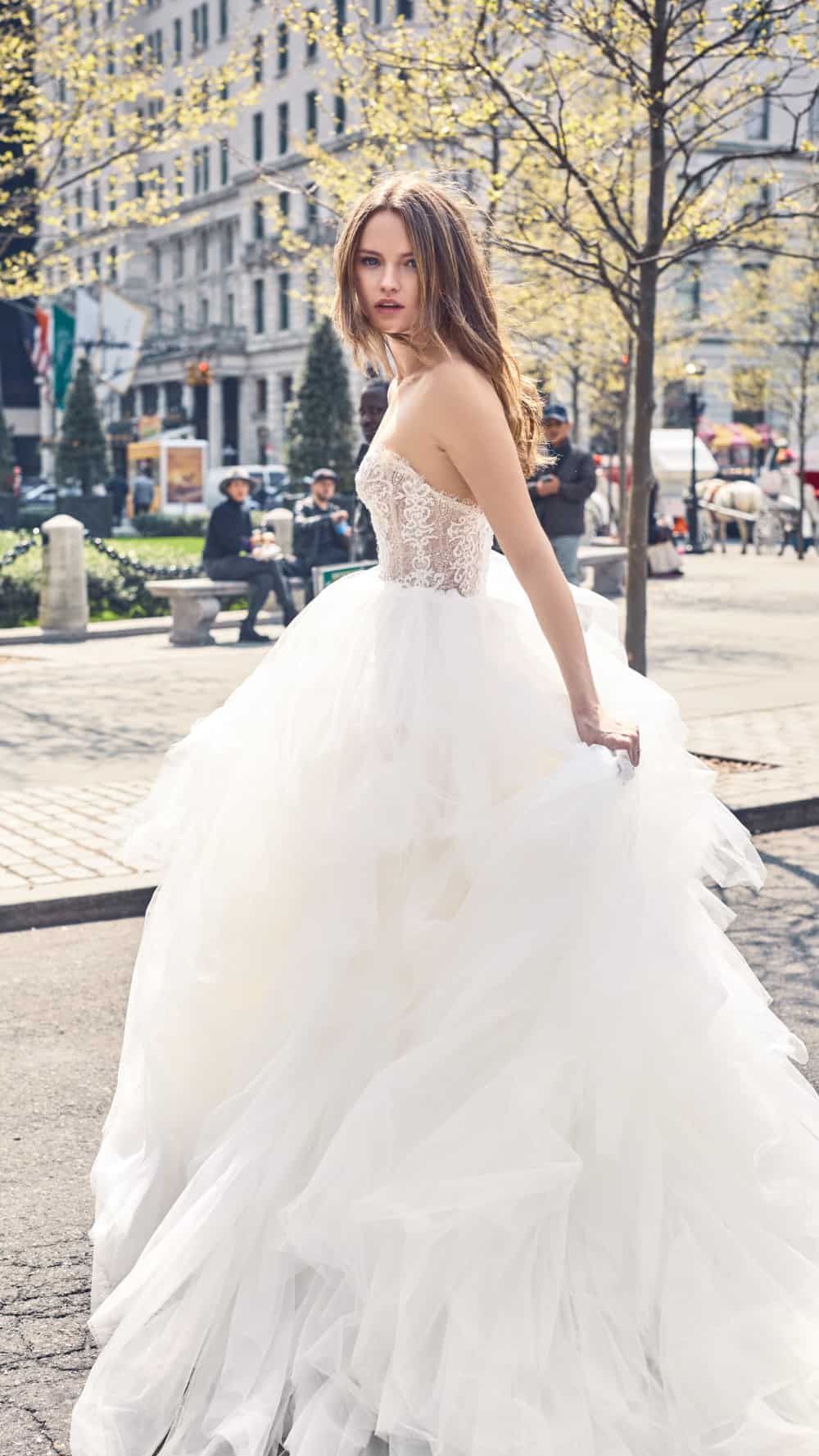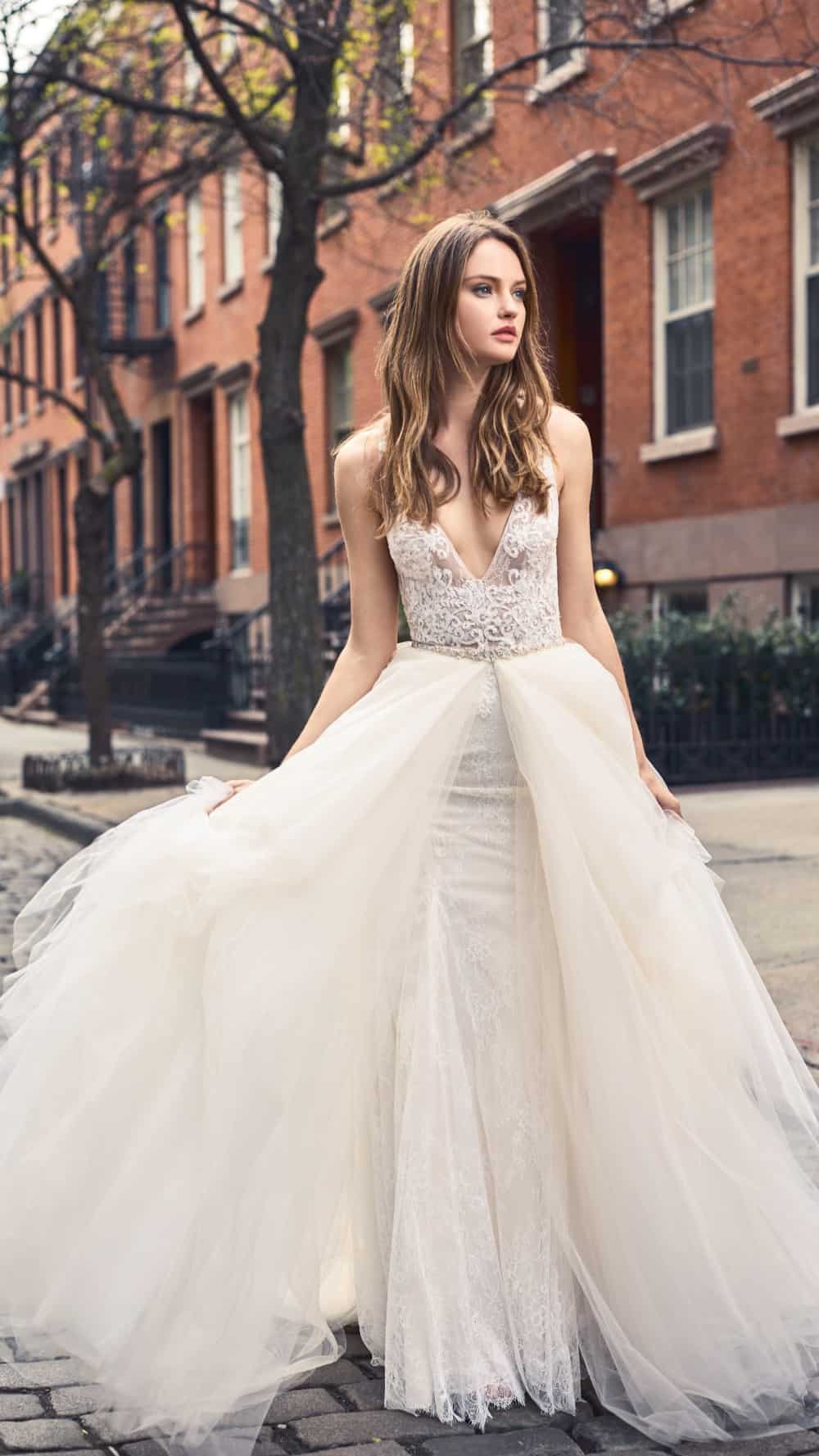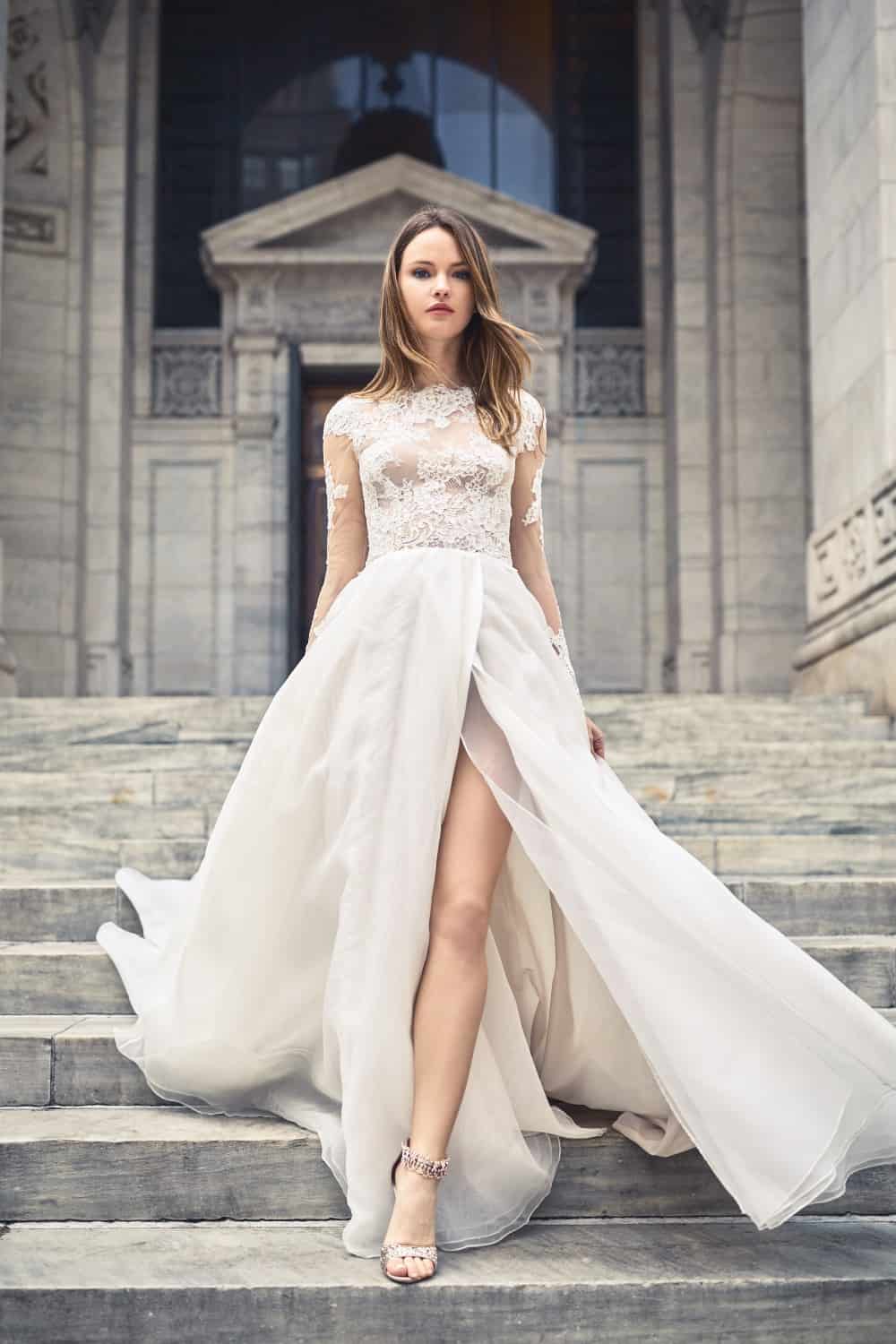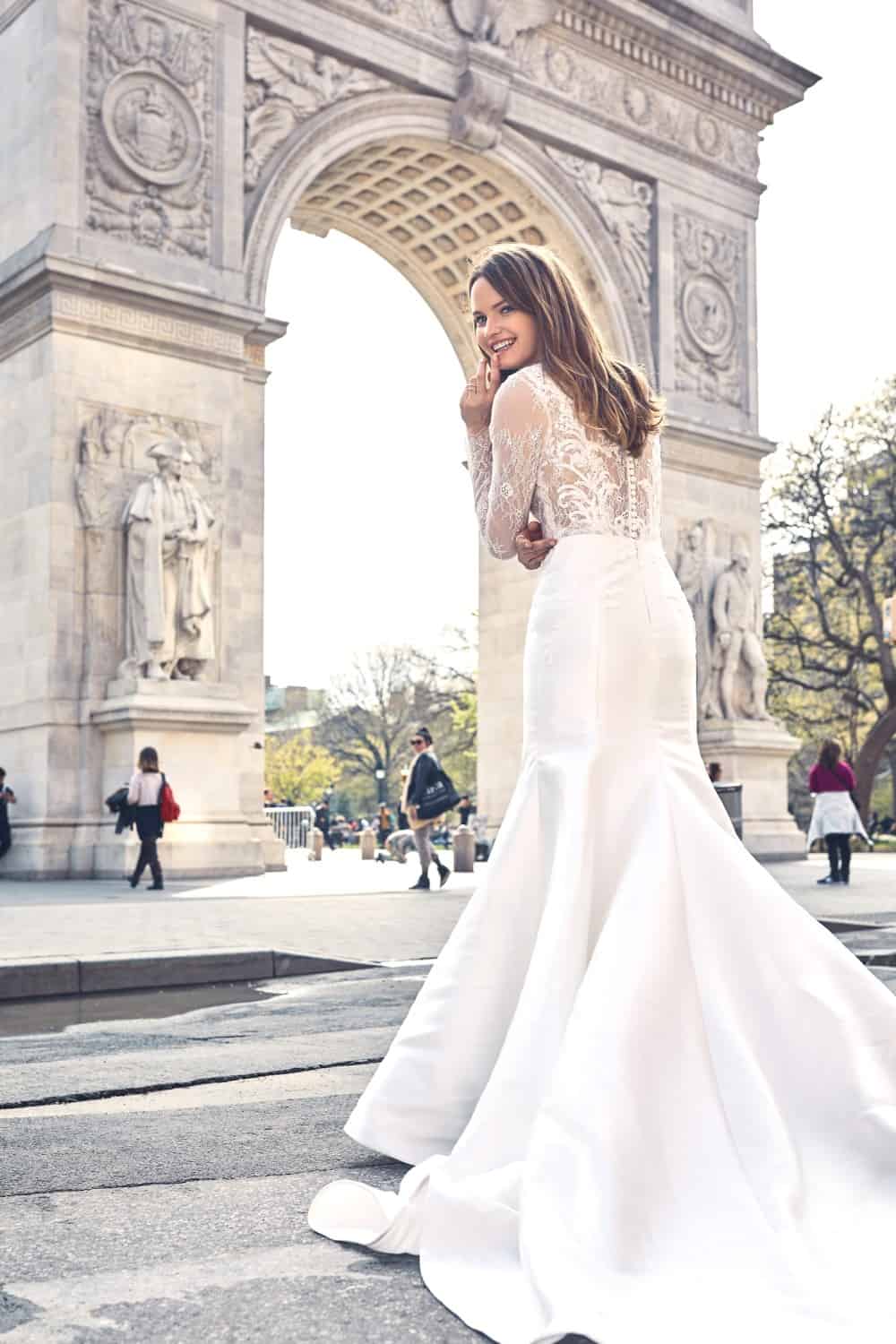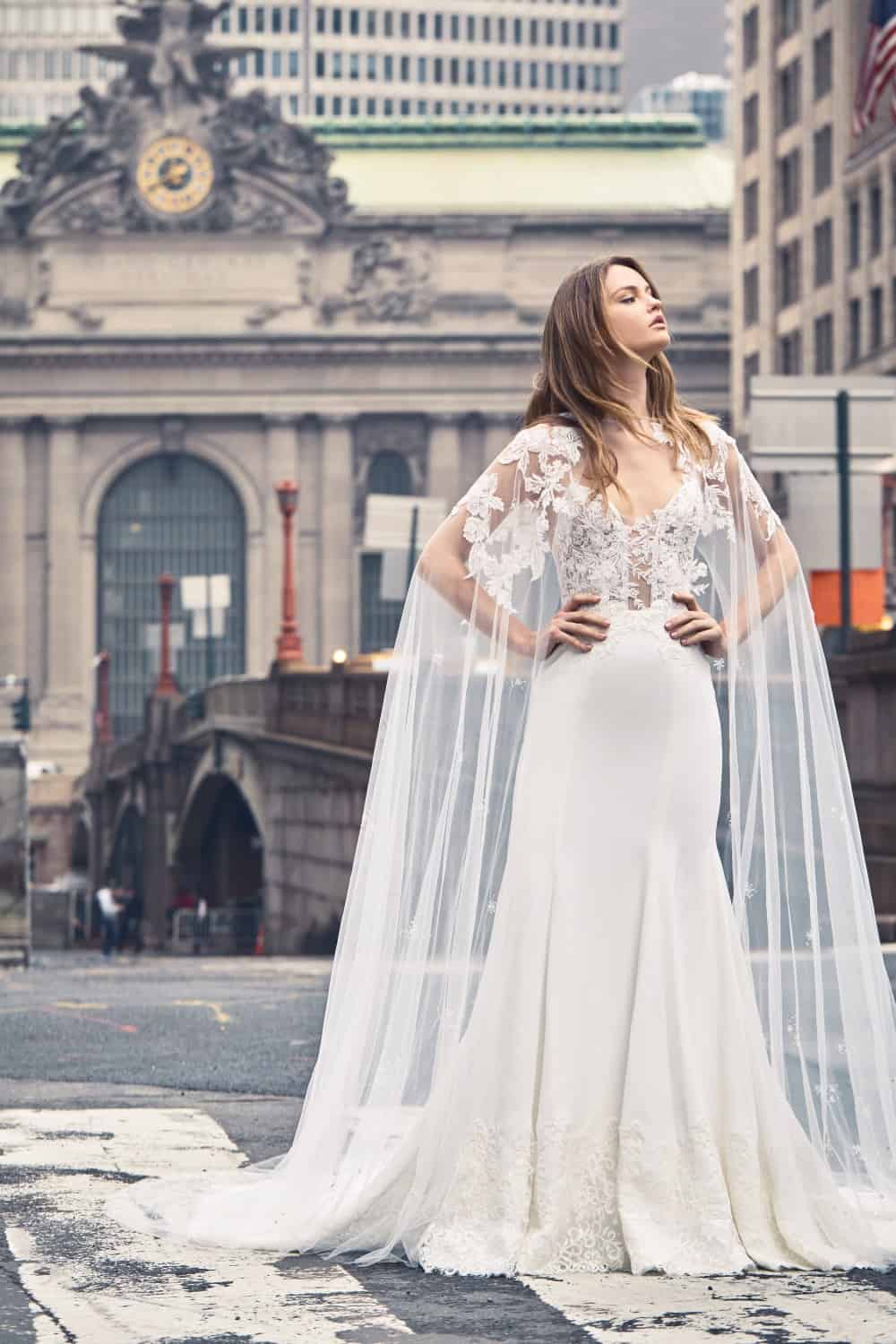 All Dresses from Spring 2018 BLISS Monique Lhuillier 
Selected Styles are available at Nordstrom
Bliss Monique Lhuillier Fall 2018 Collection
For Fall 2018, the Bliss Monique Lhuillier Bridal Collection is meant to be, ' a playful exuberance of fantasy' with ' flirty embellishments, classic shapes and a hint of shimmer.'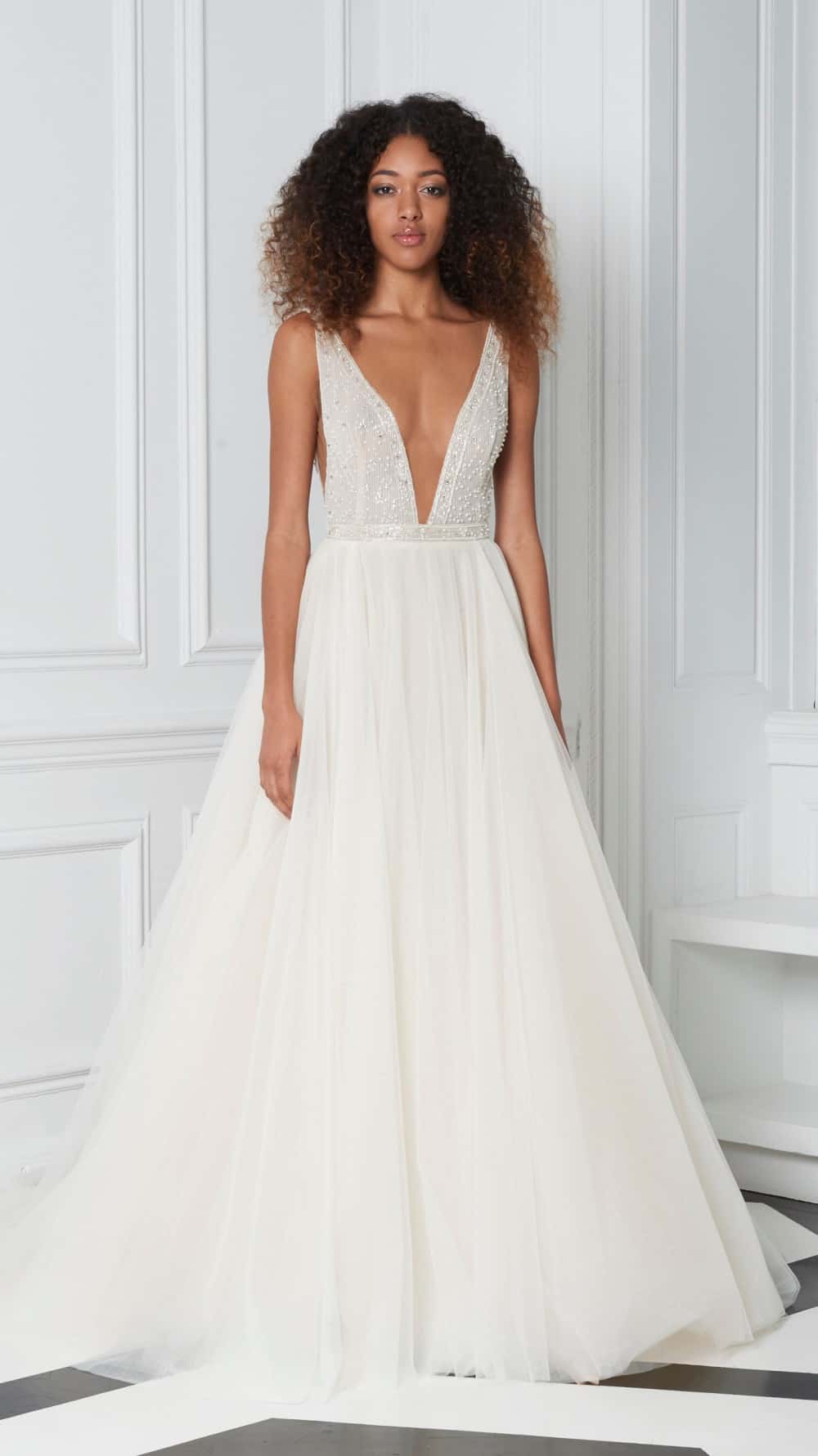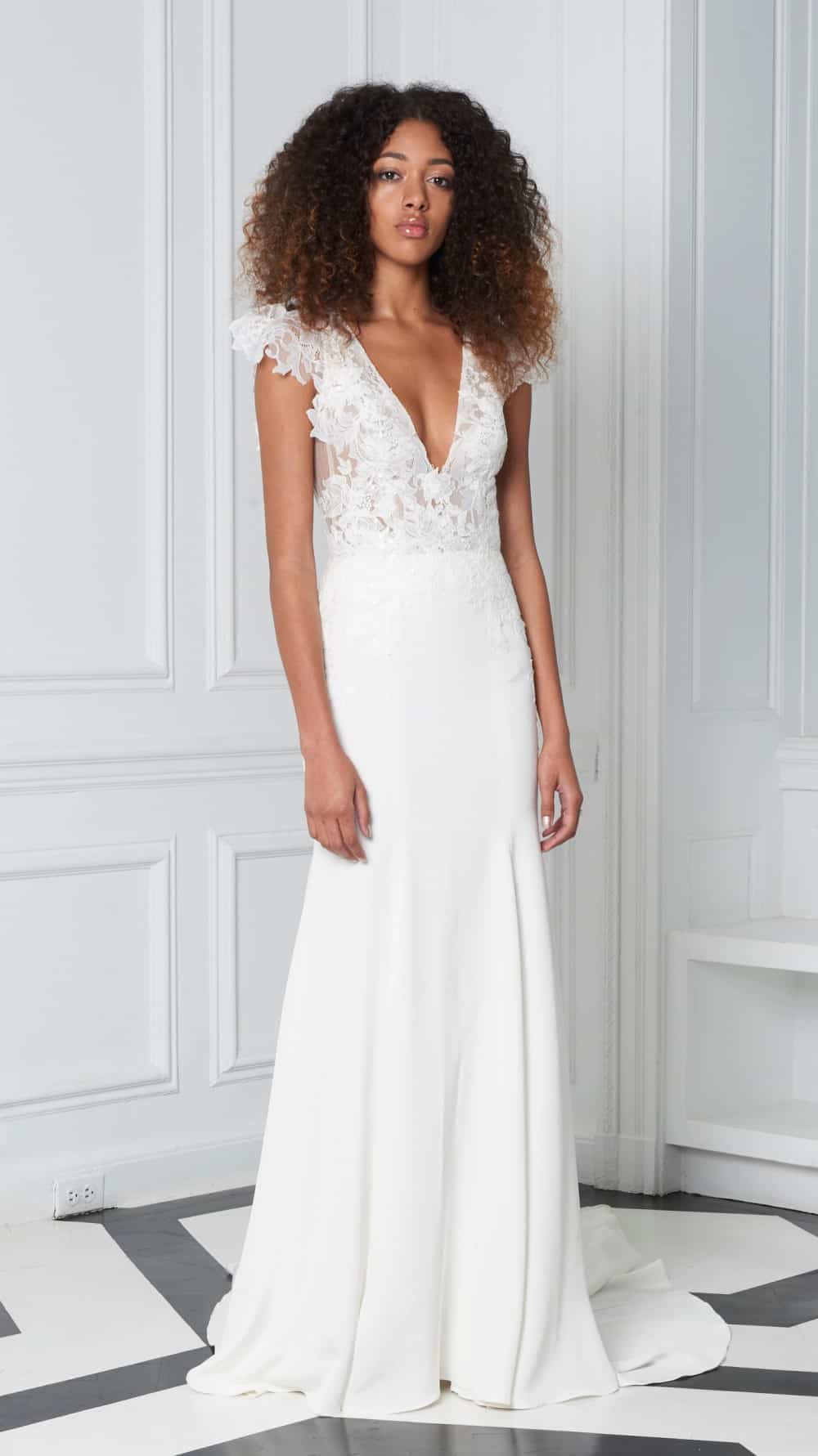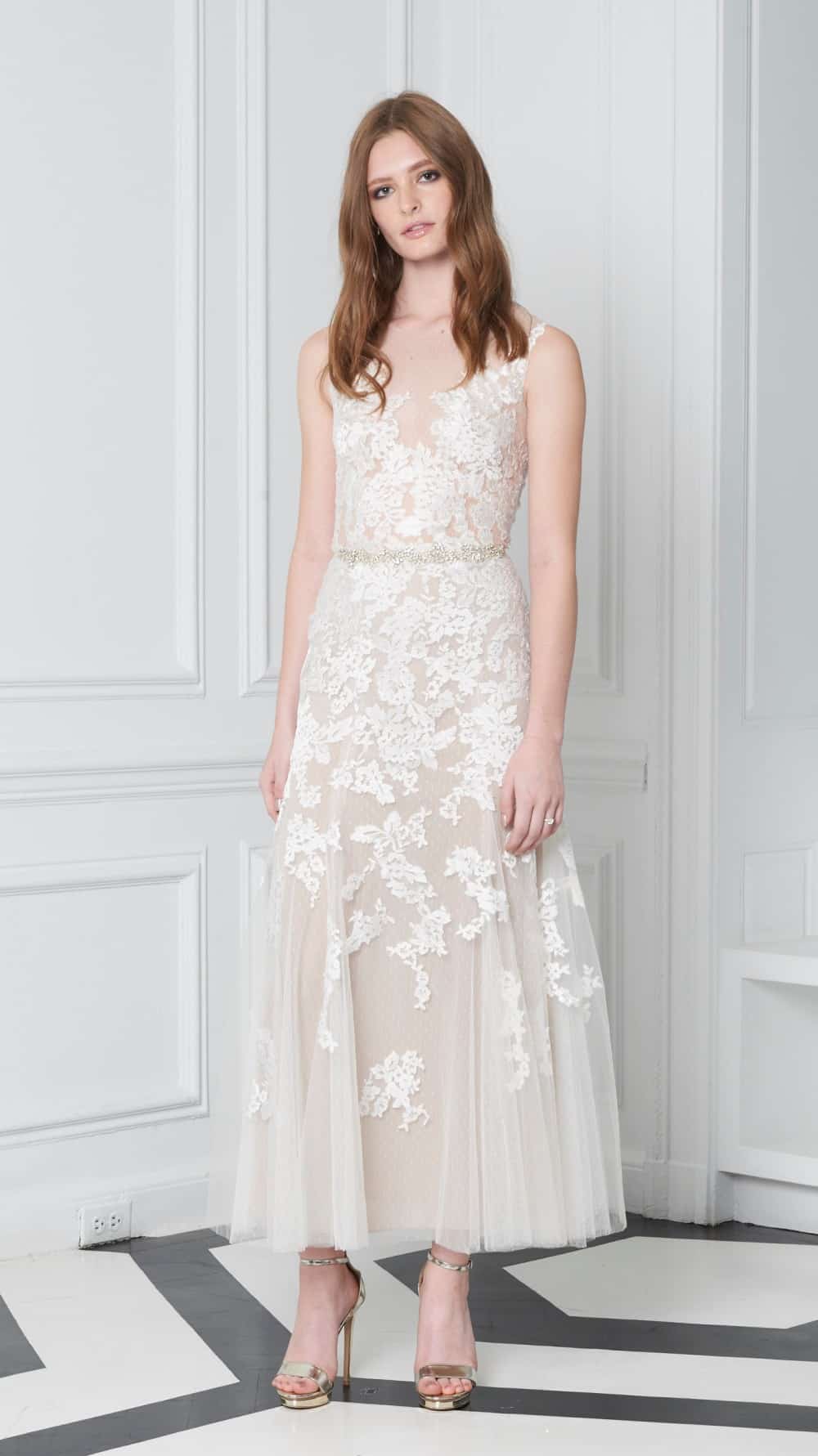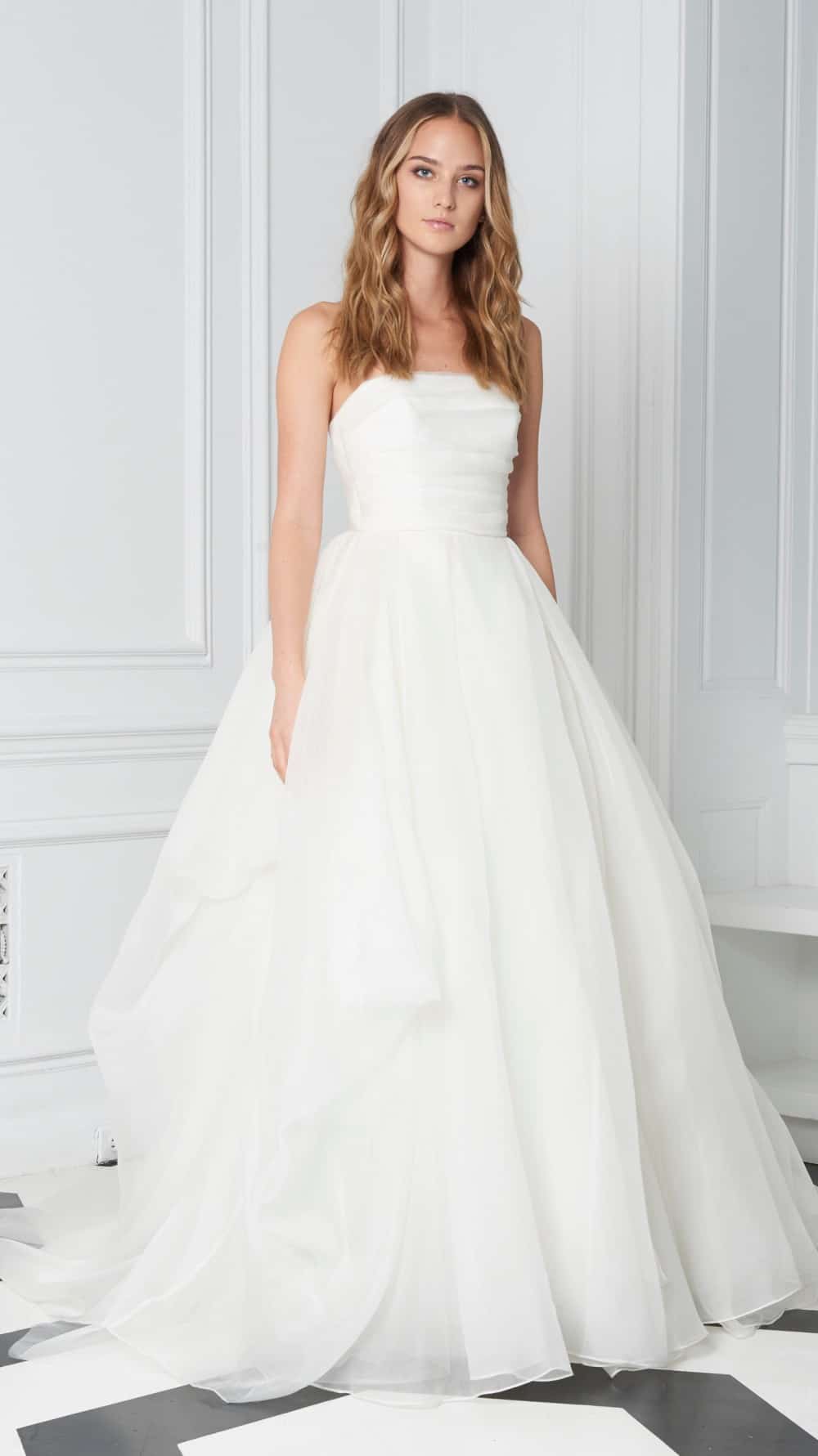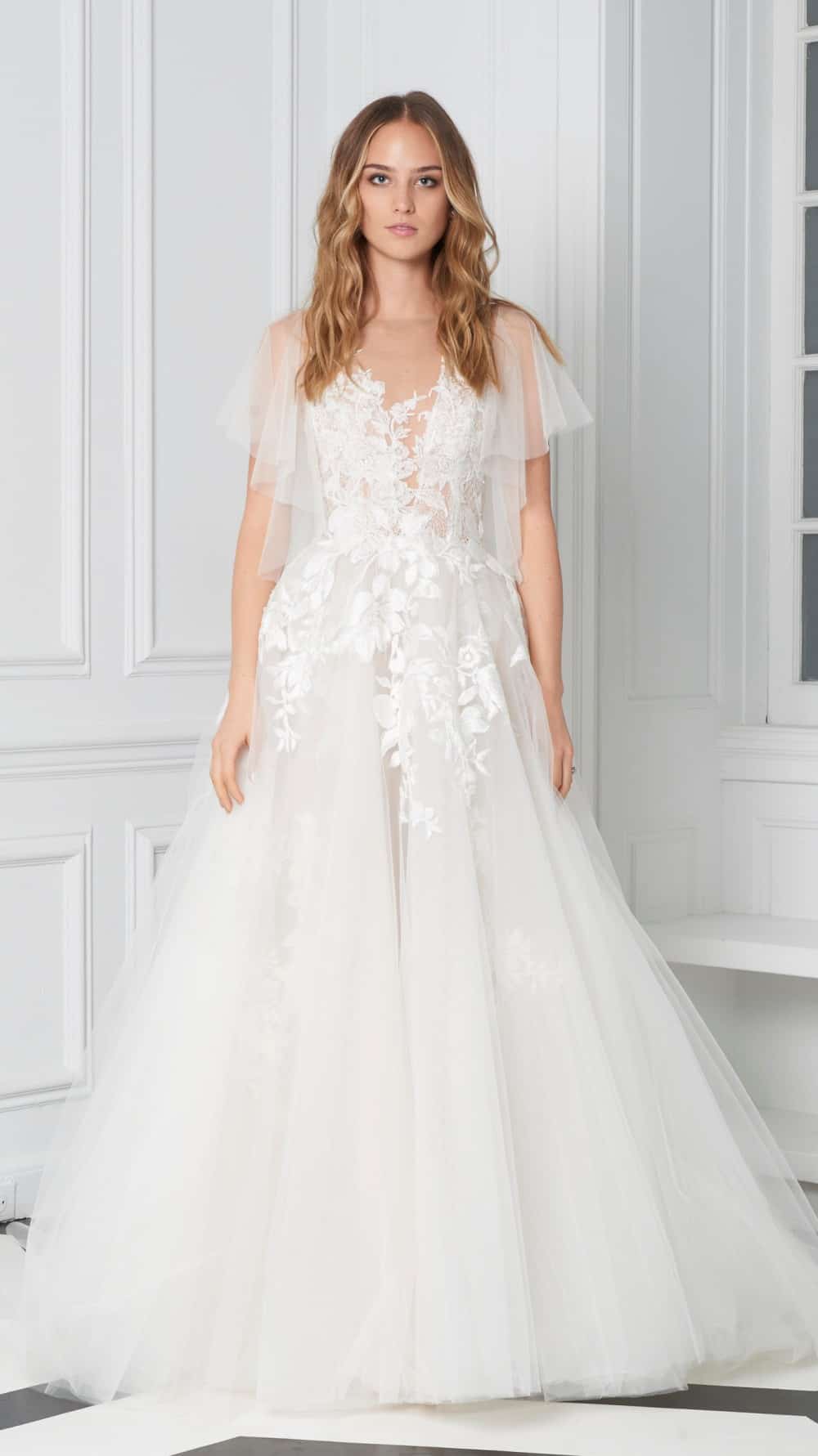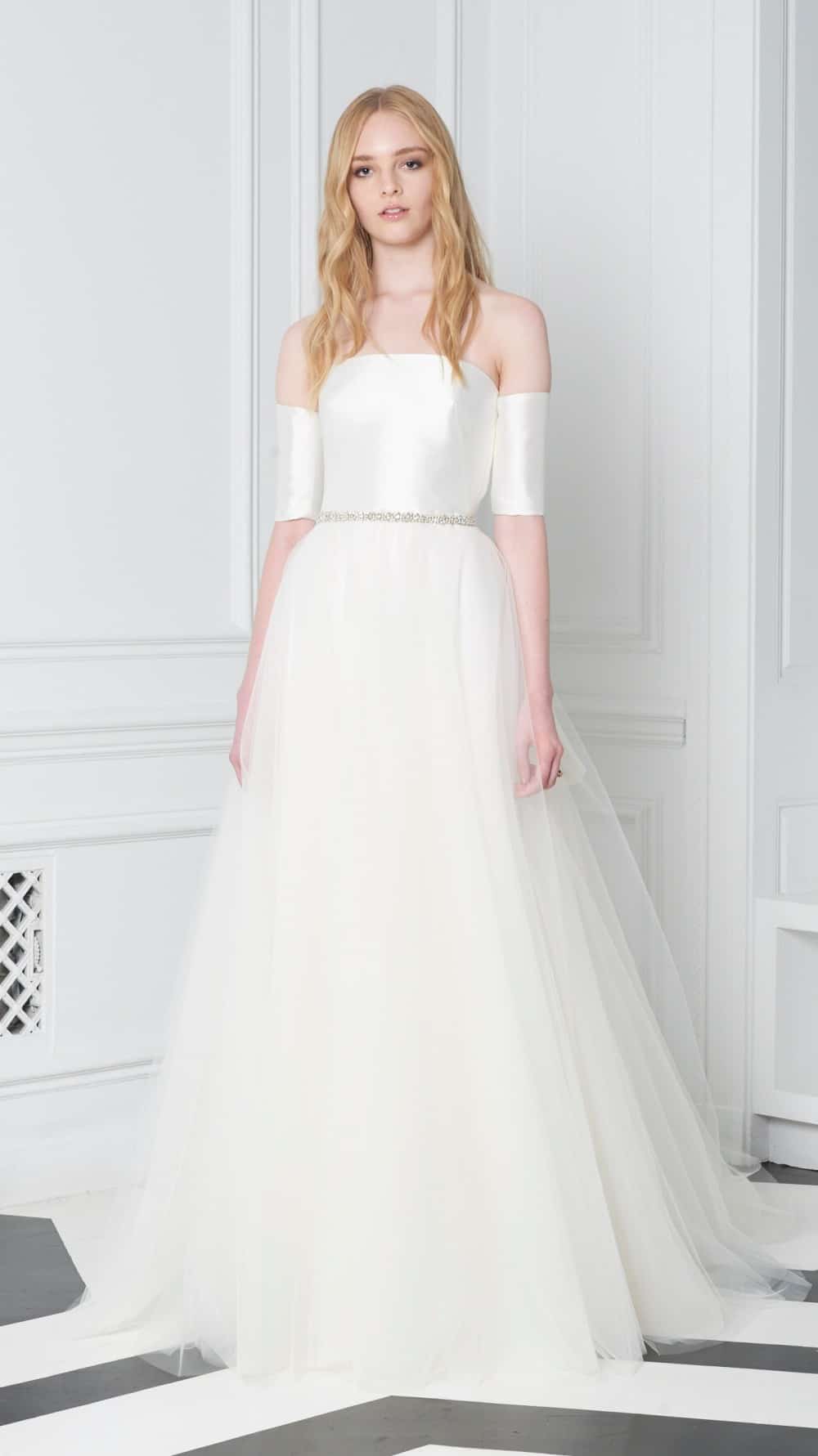 All styles from BLISS Monique Lhuillier Fall 2018.
Selected styles available in-store at Nordstrom at The Wedding Suite locations
Bliss Monique Lhuillier Pricing
BLISS Monique Lhuillier is known for light youthful styles, at a lower price point than her signature high-end collection.
Most gowns in the BLISS Collection come in at the $3,000 - $4,000 range, which when one considers Monique Lhuillier collection gowns can easily go into to $5,000 and beyond, is a slightly more accessible price point for some.
Where to Find Bliss Monique Lhuillier Wedding Dresses
In addition to finding BLISS Monique Lhuillier wedding gowns via boutiques in your area, these gowns are now available at the selected locations at Nordstrom that offer The Wedding Suite.
While these are not available online at Nordstrom - they still always in-store appointments -  one can browse the offerings online, and find a store that may be in your area. I have heard it is well worth the drive, even if the closest one is some distance!
The earlier collection for this year, Bliss Monique Lhuillier Spring 2018 is in boutiques and locations of The Wedding Suite now.
And as of today, the Fall 2018 collection was just released and has landed at Nordstrom's The Wedding Suite.
Bliss Monique Lhuillier Wedding Dresses
To see the full collection for either season, or for more information,  including a list of boutiques that carry Bliss by Monique Lhuillier gowns, please visit moniquelhuillier.com . Please also visit the Bliss Monique Lhuillier offerings at The Wedding Suite at selected Nordstrom stores, to see if they are at a location near you.
More looks to love:
More Monique Lhuillier Collection features
Shopping sources on this site use affiliate links, which means this site may earn a commission if you make a purchase after clicking our links. Your clicks and purchases help support this site!
Shop The Look

Wear it With