Wedding Dresses by Kelly Faetanini Fall 2015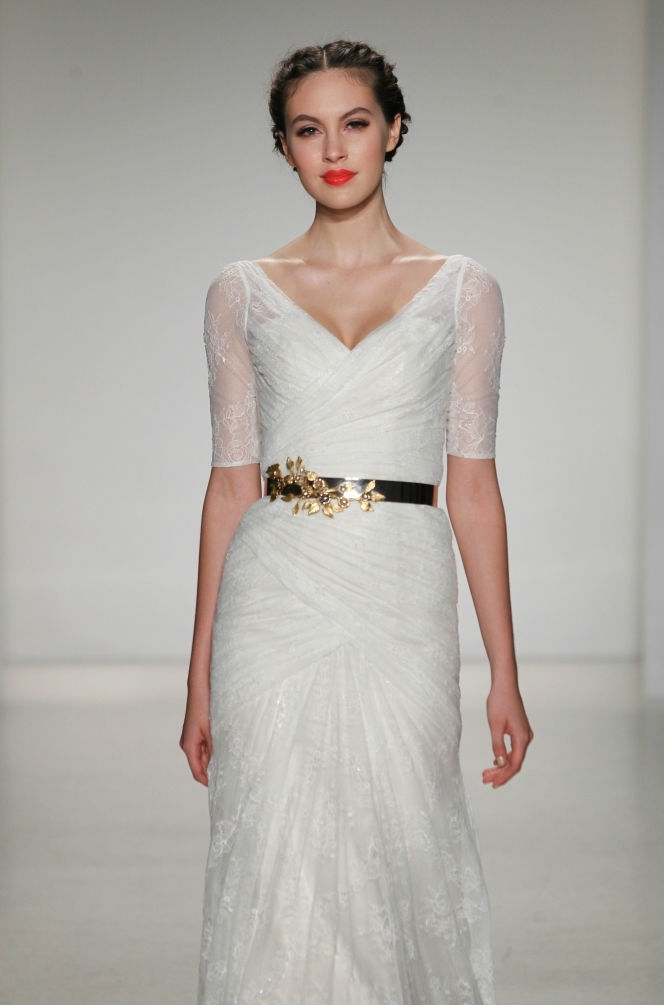 Jorgette, one of the beauties in the new Kelly Faetanini Collection for Fall 2015
Kelly Faetanini Wedding Dresses for Fall 2015
Do you feel like you're right in the front rows of bridal market yet? I hope you've all been enjoying the steady stream of wedding dresses I'm showing, and there are so many more to see!
Today's look is at Kelly Faetanini's bridal collection for Fall 2015. We just had a peek at the Kelly Faetanini Spring 2015 Collection a few weeks back, and I can't wait to show you this Fall 2015 look.  Kelly Faetanini's signature combination of femininity and modernity takes a twist with some baroque influences seen in the damask, jacquard fabrics she used, and perfectly-placed embellishment she created. Several of these gowns also have a beautifully created off-the-shoulder style, which has been brilliantly combined with illusion details to give the best of both looks.  Can't commit to off-the-shoulder? Try the gorgeous 'Emeline', that has a v-neckline with off-the-shoulder embellishment, and just a hint of sheer detail at the midriff. Another concept I love: the half-length lace sleeves of 'Jorgette'. Kelly Faetanini gowns often have different options for your own personalized customization, so take a peek at which gown  from the collection might have the makings of your dream wedding dress!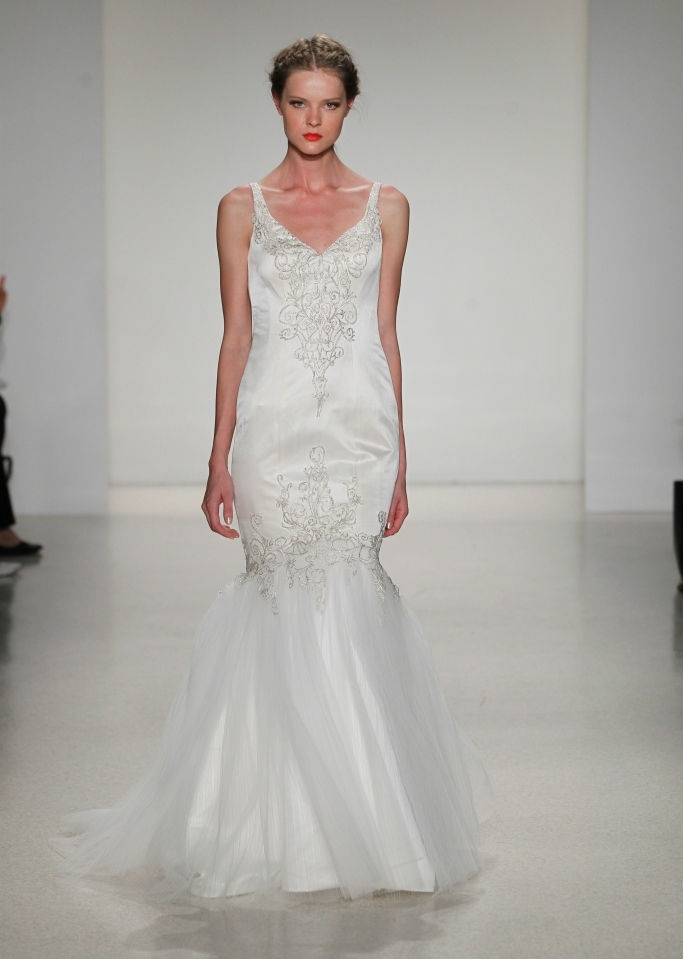 Allori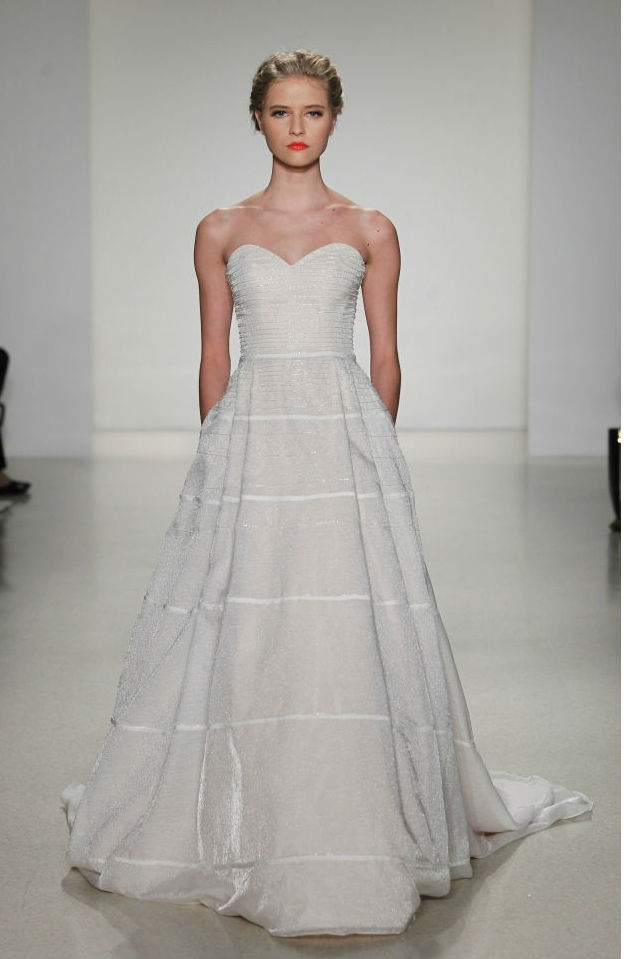 Clara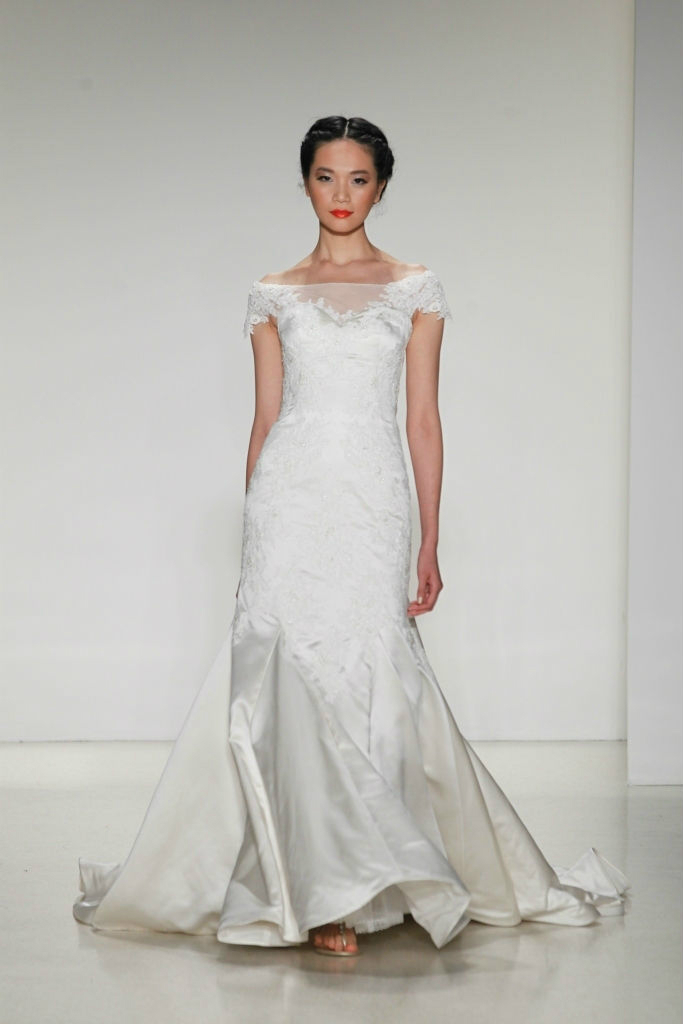 Dasha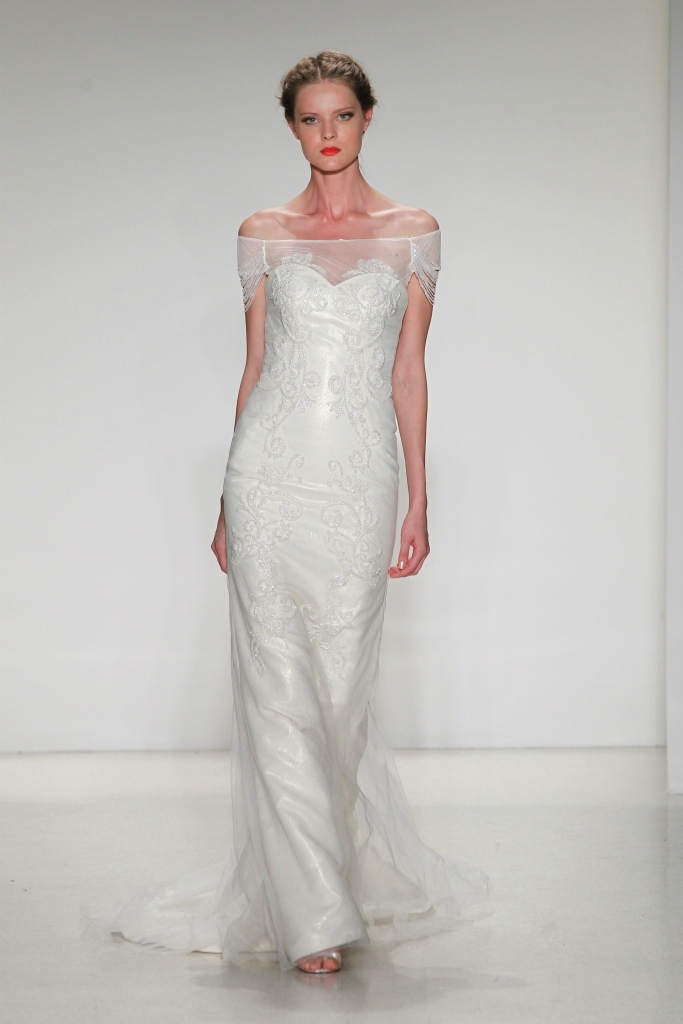 Elana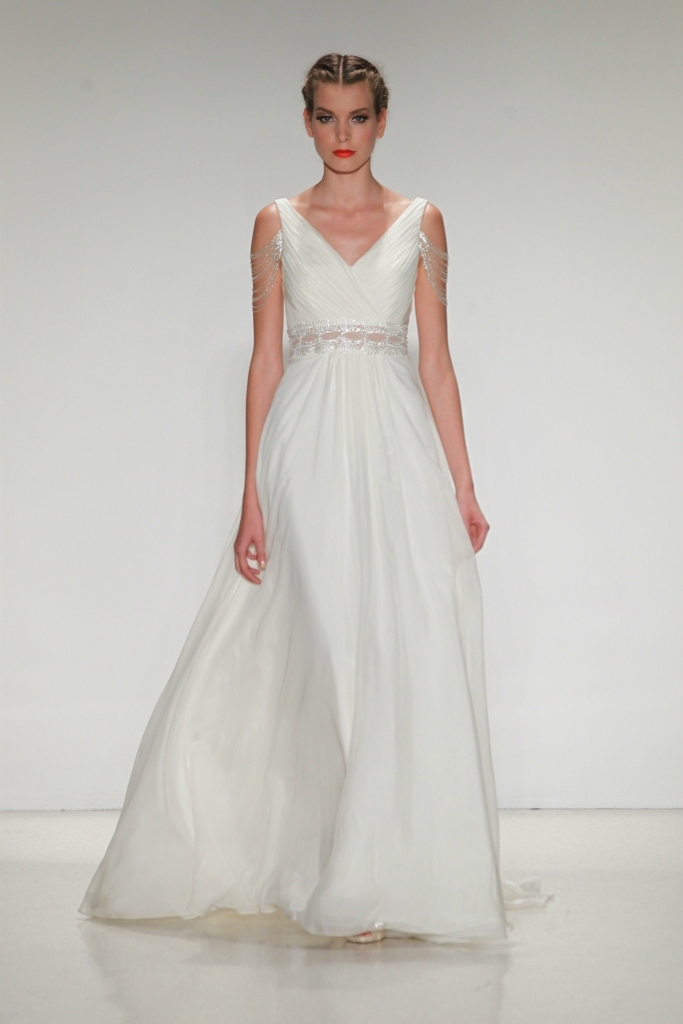 Emeline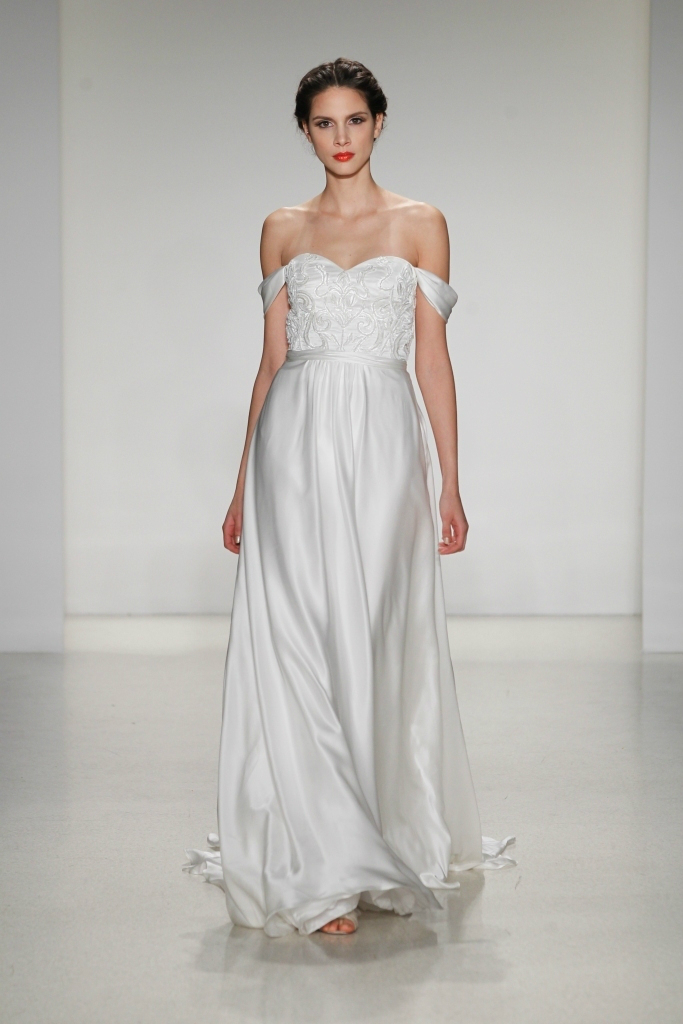 Giovanna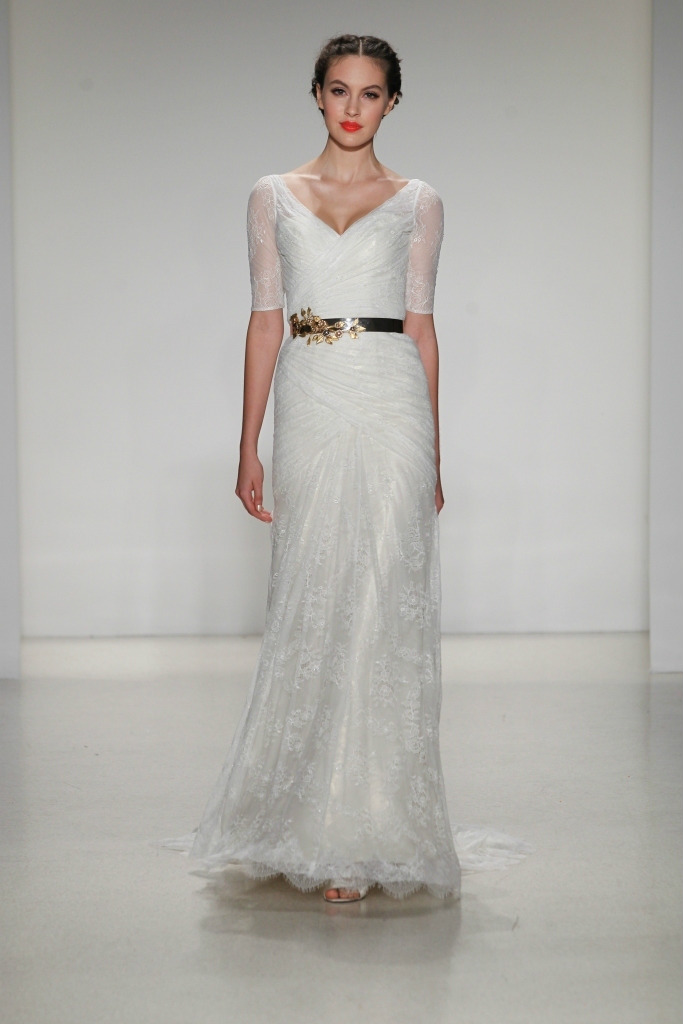 Jorgette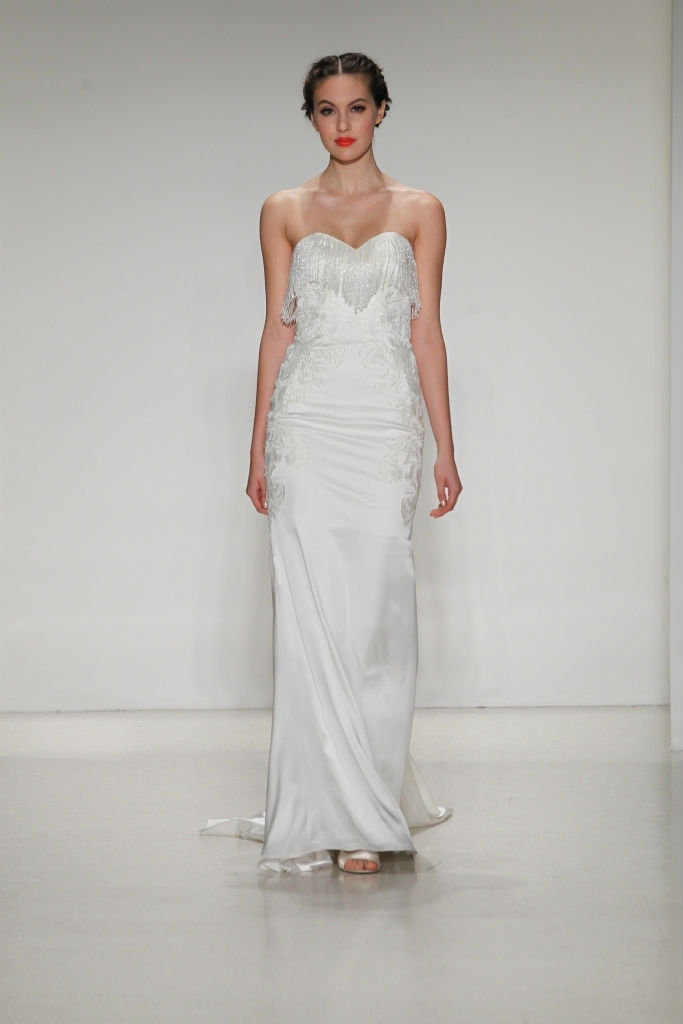 Jules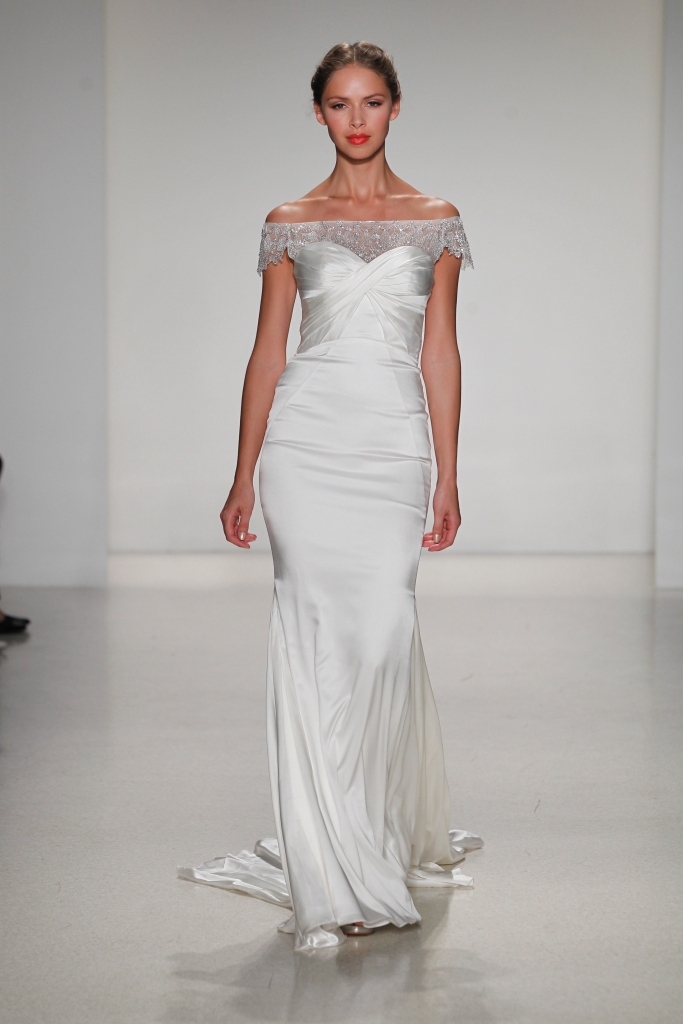 Katarina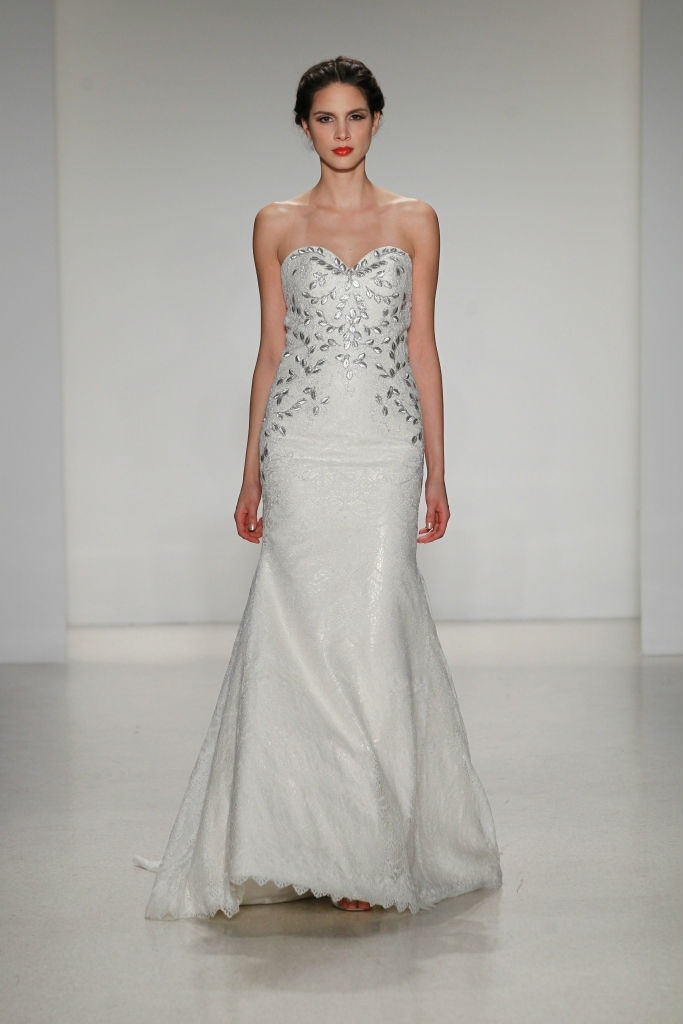 Luisa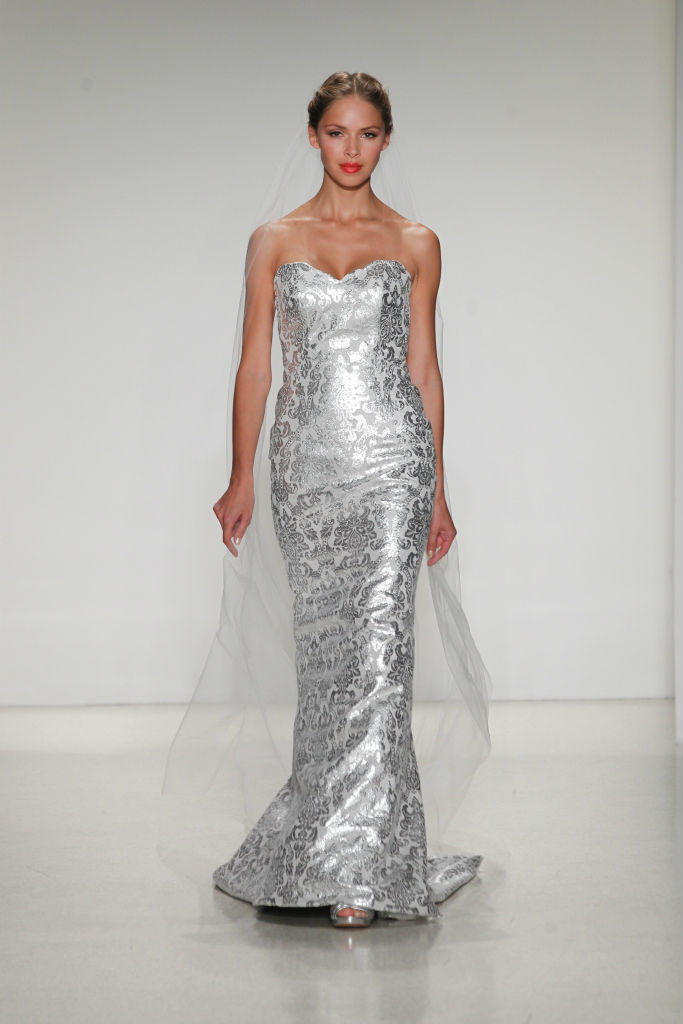 Maisa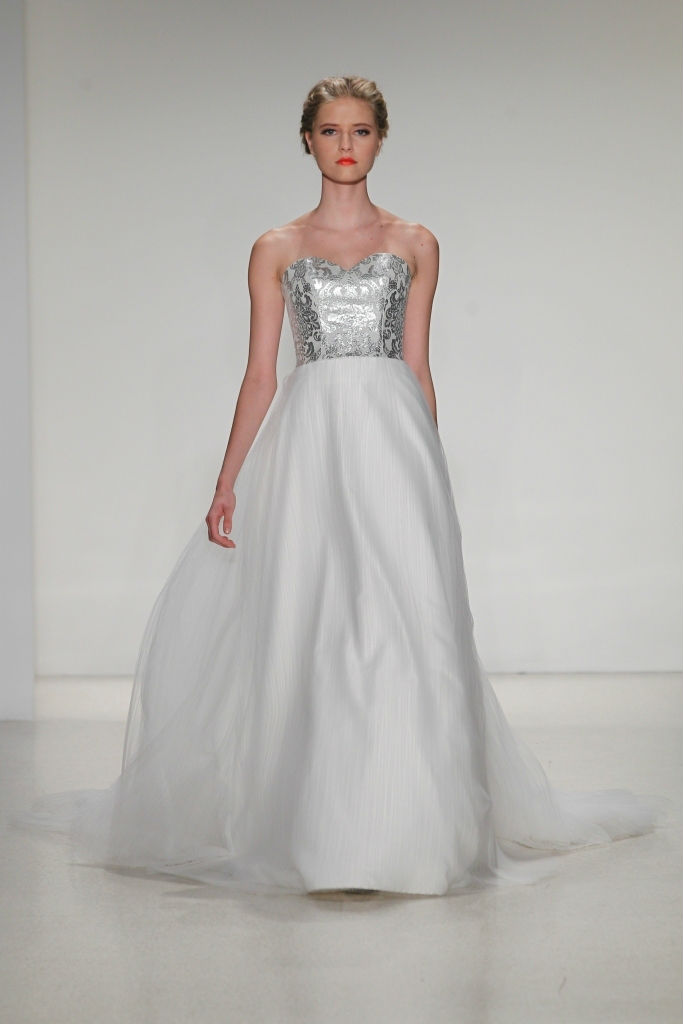 Perla
All images are courtesy and copyright of Kelly Faetanini.  Please visit Kelly Faetanini's website for more information including the fine boutiques that carry this line.
More posts you might like:
More Kelly Faetanini Wedding Dresses