Tuckernuck's Preppy American Style
If you've ever had the chance to walk around our nation's capital on a fair day, especially around the lovely little neighborhood areas of Georgetown and Dupont Circle, you'll notice that American style--with an emphasis on the style--is in wonderful supply.
On a recent trip there, I marveled at the effortless and impeccably put-together looks of nearly every person on the street. Fittingly, it is the same area where online retailer, Tuckernuck (www.tnuck.com) has its headquarters. Their site ingenuously shows their elegant clothing on real people enjoying classic American pursuits, giving one that same feeling I had when watching the veritable runway of looks that passed by me that day in Dupont Circle.
While Tuckernuck's reach goes well beyond D.C.-- in fact, their online store makes their preppy style available to all worldwide --Tuckernuck also calls to mind its namesake, the summer retreat of Tuckernuck Island off of Nantucket, another area known for classic and effortless ways of dressing.
Clearly, the team at Tuckernuck inherently knows the must-haves for both coastal and city wardrobes, and has curated the most wonderful collections. The rest of us have only to peek at their picks, and put together some stylish looks of our own.
I have found Tuckernuck's array of accessories to be particularly perfect for anyone who wants to be tastefully turned out for a preppy wedding, and the lines of dresses they've selected are from some of my favorite labels like Shoshanna, Amanda Uprichard, and Elizabeth McKay.  I hope you enjoy my picks from their site below, or decide on your own from Tuckernuck's perfectly compiled collections.
Preppy Tuckernuck Picks for Wedding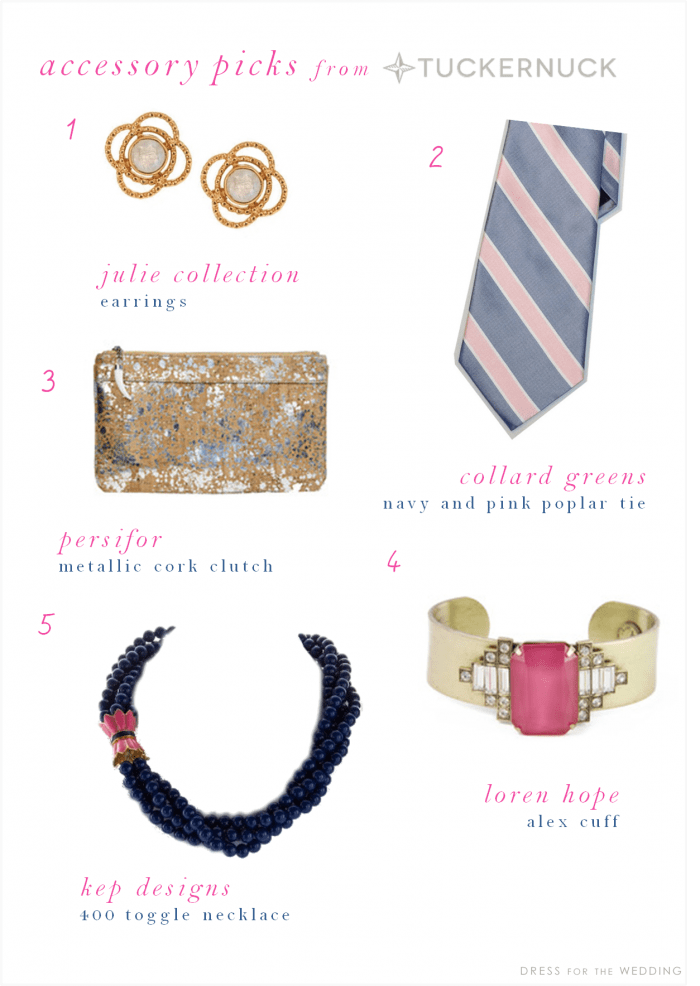 1. Julie Collection Loire Stud Earrings  2. Collard Greens Tie 3. Perisfor Metallic Clutch  4. Loren Hope Alex Cuff  5. Kep Designs Toggle Necklace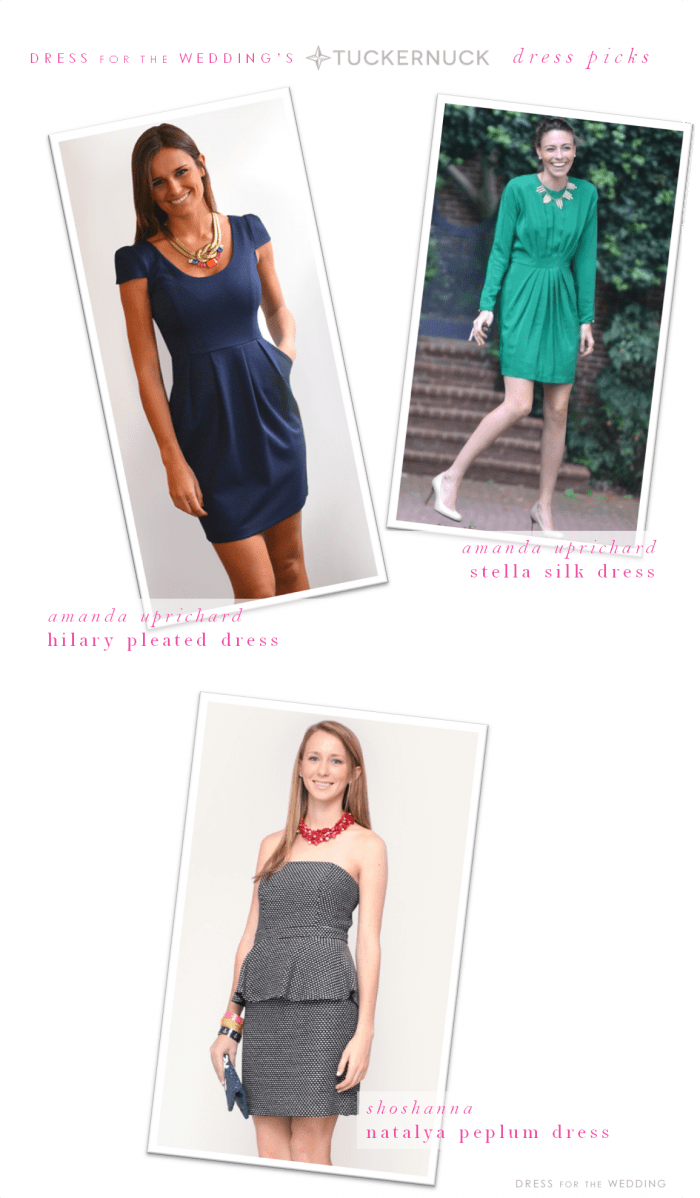 1.Amanda Uprichard Hillary Pleated-Skirt Ponte Dress  2.Amanda Uprichard Stella Dress  3. Shoshanna Natalya Peplum Dress