Wedding Dress of the Day: The Zoe Gown from BHLDN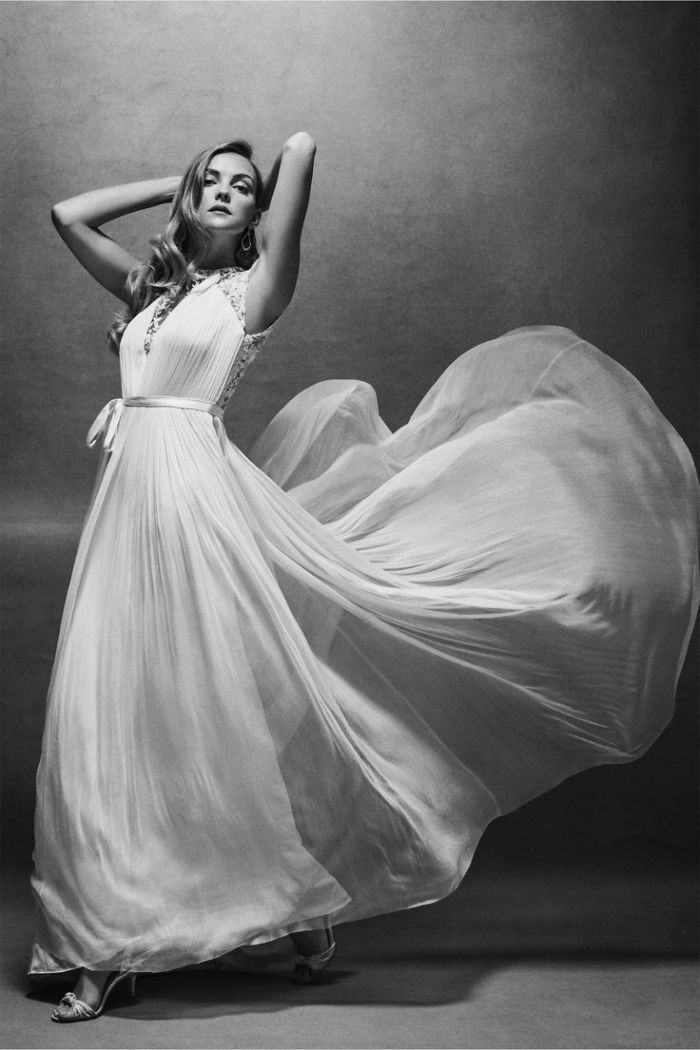 Unlike many of the wedding dresses I've been showing this month, you won't have to wait until your local bridal boutique receives their latest collections for this today's gown. It's available now from BHLDN * and it made a glorious debut yesterday within a new mini collection called the "The Iconic Collection" which is a tribute to extraordinary women. These new gowns have been photographed in black and white showing the motion and dimension in each gown, giving a greater glimpse into the styling possibilities.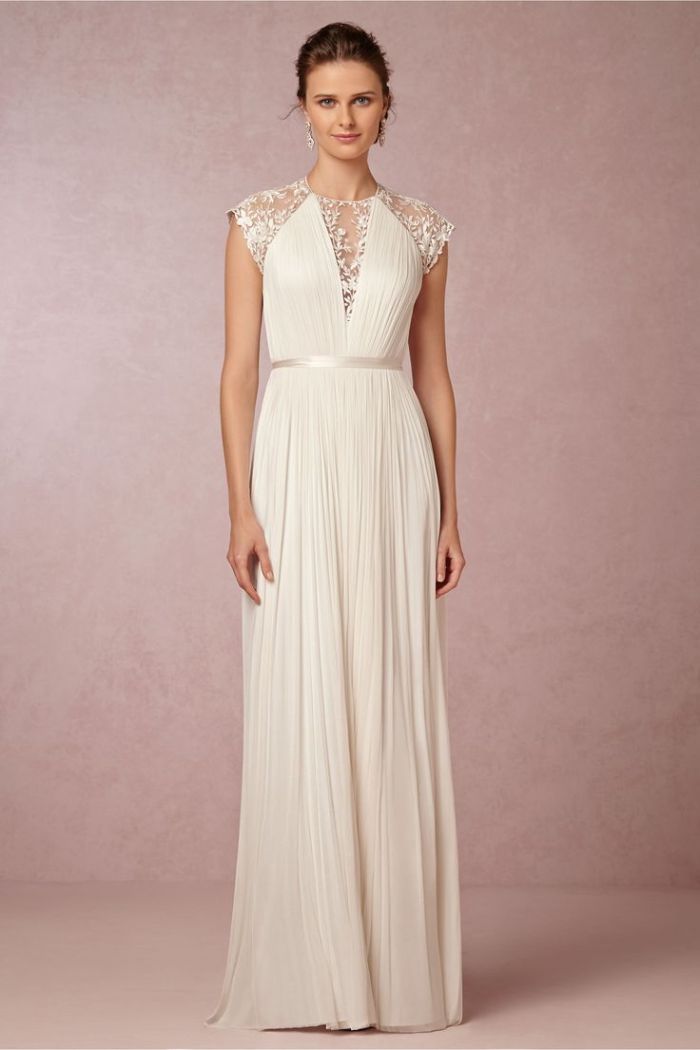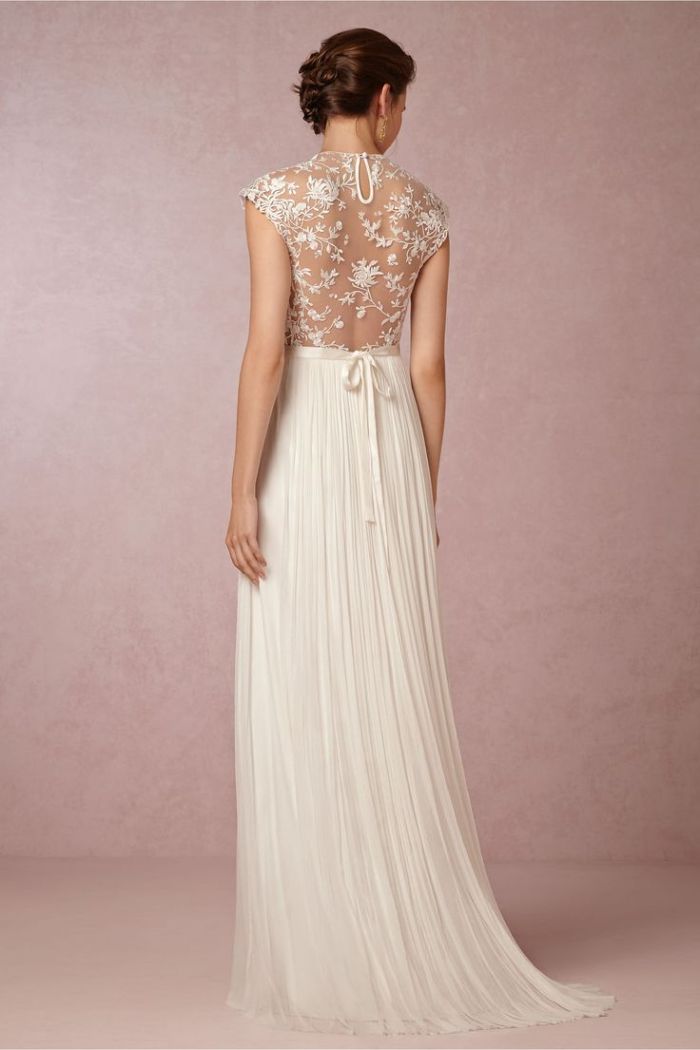 Zoe at By Catherine Deane available at BHLDN *
BHLDN is known for collaborating with top wedding dress designers for these bridal gowns, and this Zoe is the work of acclaimed designer Catherine Deane. Her gowns always feature the most beautiful lace cut-outs and backs, and Zoe certainly has that, and comes at a price point of $1,600 which is wonderful for this designer and quality. I love how it combines a sheer back look with cap sleeves, and a plunging neckline. All three components are bridal trends that we've seen emerge lately, but this gown is not a trendy whim-- it's a classic beauty that will stand the test of time and would be a stunning choice for any bride.
More posts:
New Wedding Dresses from BHLDN
New Mother of the Bride Dresses from BHLDN
*BHLDN is an affiliated retail partner but has not directly sponsored this post beyond that affiliation.



More style ideas you might enjoy :