Wedding Dress of the Week: Lea-Ann Belter's Avia
Hello! Happy weekend to all! I have been meaning to bring back the dress of the day feature for a while now, so I've decided to start it up again on the weekends, and call it dress of the week (with the hope of trying to get back to more frequent dress of the day features)!  To start things off again in a beautiful way, today's featured wedding gown is the Avia from Lea- Ann Belter.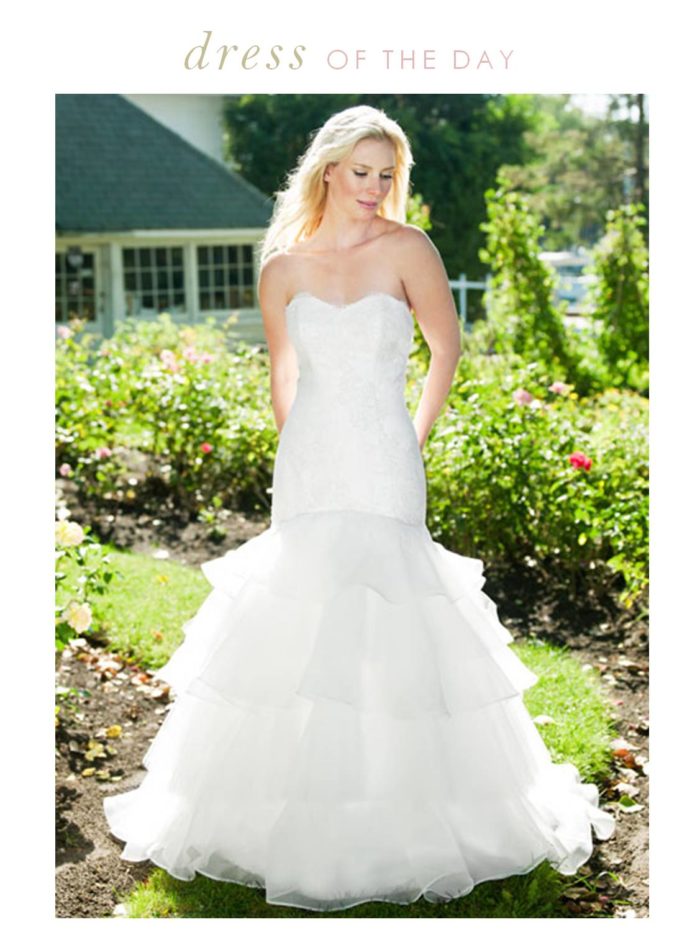 I thought the tiered organza skirt was beautifully reminiscent of flower petals, and this stunning setting calls to mind the perfect summer bride and garden wedding.  Lea-Ann Belter has been selected as a member of  The Collection, where you can search top bridal designers for dresses.  We featured the Lea-Ann Belter Collection this spring, and I also had the pleasure of seeing some of the Lea-Ann Belter gowns for the next season at Bridal Market, and you can get a peek here.  Stay tuned for a longer feature on this amazing collection!
In search of more wedding dresses?
You'll want to:
Check out  The Collection of top bridal designers
Browse the Shoppable Bridal Boutique
Read other wedding dress designer features.
I hope all of the brides and grooms getting married this weekend have a wonderful wedding day!
Looking for more bridal styles? Check out the Bridal Boutique, The Collection, more bridal styling ideas or my Wedding Dress Pinterest 
More style ideas you might enjoy :